True story to be told — we focus A LOT on keeping you inspired (should we be the Inspiringest then
). Wallpapers, Inspiration patrol, and various reviews do the job, but creators' stories and experience are always above it. And Markus Magnusson comes even higher.
He is a motiongrapher and illustrator that thousands and thousands of designers (me included) follow for works filled with unique style and humor. And any time you feel like you have seen everything he comes with an AE crash horror video for Halloween, and the new hope arises.
If you tell you are not subscribed to his Instagram or something, I will hardly believe you, since it's one of the most influential design personalities who not only sets trends but mindsets creators worldwide. But if you are honestly not, well, there are three huge reasons to go and discover this talented Sweden-made artist.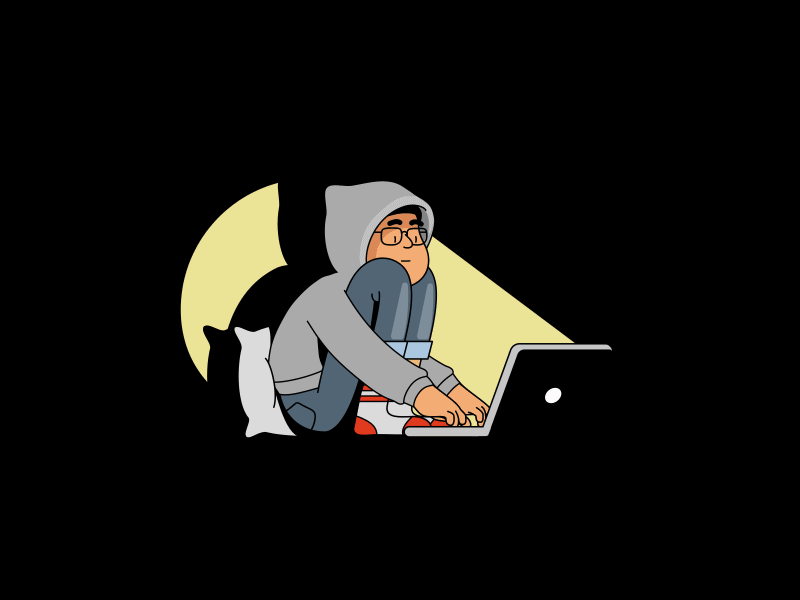 If Dribbble and Looney Tunes had a child…
It would result in the vector art of Markus. However his style is still quite hard to explain in a word, it's always different: bold, cosmic, ultra fun, but always with Markus' love to simplifying and passing from overusing details for more realism. To be realistic — as he proves it via his works — there must be a story: shall it be in an illustration or an animation, that isn't critical.
Some of Magnusson's illustrations have gone so popular, that even not-a-designer will say, "Hey, I know these, they're awesome." It actually happened to me a couple of years ago when I realized an infinicat on my tee was actually HIS work. So let's confirm that an artist who breaks the borders of the digital and penetrates the tangible knows what he is doing — and does it so well, that a broad public can't resist.
Ugly sketches and unreadable notes…
Transform into hypnotizing animations and every new one is a good reason to open champagne and dive into Markus' world. He takes his unique-style illustrations, sets them in motion and adds peculiar features which turn a good story into a story with a good plot. Take two folks reaching the mountain peak and finally getting into the bear's arms paws. Or those S.W.A.T. agents — haven't you stuck in the cycle? I have (Oh God, this guy is back again and again).
Magnusson's fine cycle is a thing to speak up apart, since his cycled GIFs come out so fluid, with living characters and a perfect feeling of weight and inertia. The last will be particularly interesting for aspiring animators who seek the balance between expression and physics.
I have this special love to creators who reach the summit and then share the best paths up with their followers, cause they just can't shut the mastership inside. Instead, they pass it to the others and turn a skill into a skill-tree.

After a number of completed client projects, Markus has finally rediscovered personal work as well as started a Patreon campaign. He fills it with tutorials (where he occasionally involves his current elaborations), challenges and hacks to encourage his patrons to grow a portfolio and catch the style/skill set of their own.
It would be a common story if it weren't about Magnusson — after the animations we've once given our hearts to, the creators and fans get a chance to grasp the inspiration in full and repeat anything he does. I'm not being overexcited, that's truly an example of good teaching and worth trying if you're about some artistry.
I honestly love Markus' artworks (ALL OF THEM) and the contribution he makes in the industry is hard to evaluate — it's just enormous. So following him does not mean following a talented personality only, it's to stay design-tuned. Join him anywhere you like — on his website, Magnusson gives a heavy bunch of links, from Instagram to Behance. Pick any for the side you feel like knowing better.