Another annual Facebook developer's conference has taken place and we're all eyes and ears to know what the corporation has prepared for us this time. Apart from some Facebook redesign on the algorithm level, the majority of users will surely notice more of the interface redesign. By the way, having the Instagram associations is okay.
Facebook is pulling out all the stops to evolve into the better version of itself. Such enthusiasm is commendable but what will Facebook redesign actually look like? Mr. Zuckerberg has introduced the fifth major version of Facebook — FB5, for both the mobile apps and browser-based versions of the service.
The app isn't even blue anymore.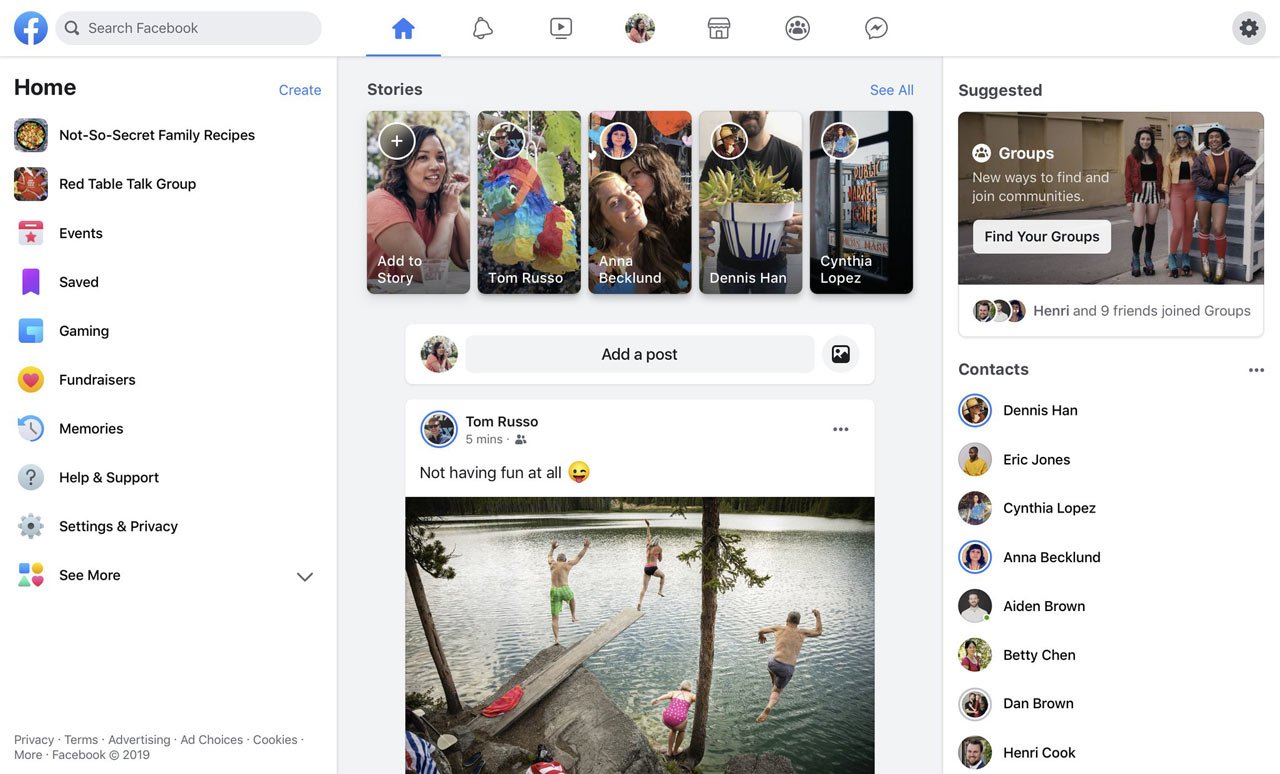 Tons of white space: farewell, Facebook blue!
"The app isn't even blue anymore," Zuckerberg said. Not gonna lie, nostalgic beats are already knocking for this typical Facebook blue interface but changes are for the better, right? This vast white space will make the navigation through the feed in a three-column layout easier and the transferred info more readable. However, if your eyes need some rest, the dark mode is included as well. No wonder that it looks similar to Instagram: the navigation bar is in the center of the interface, ta-daaa. At least you don't need to get used to something super new.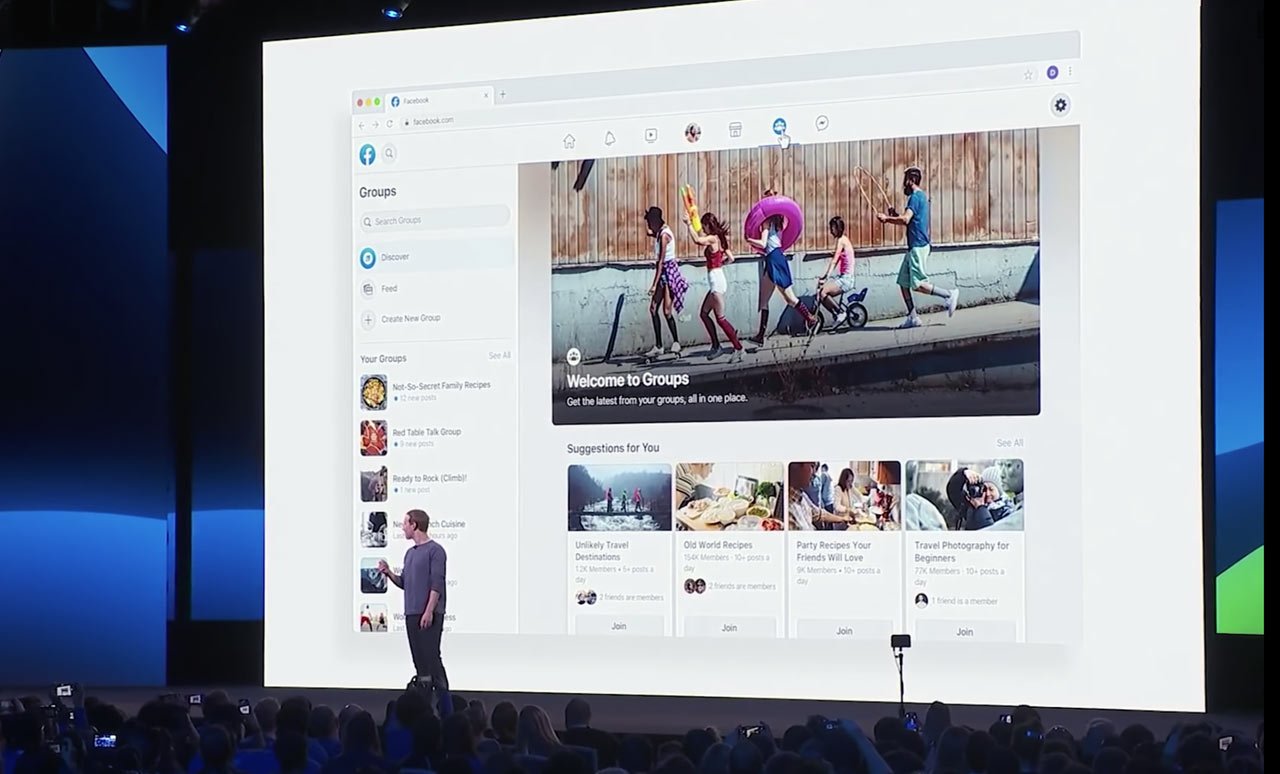 Switching the focus to more private and encrypted communication, the turn has come for the Facebook groups to undergo some reforms. And these changes go hand by hand with privacy concerns. Rumors about spreading the misinformation, spam and extremism-related ideas have provoked the steps to shutting down the open-sharing model of communication. Here's the example to illustrate it: health groups will obtain a new option to post something anonymously so as to touch upon sensitive topics without being exposed. Moreover, the new Groups tab and a Group-recommending tool will serve you as a way for suggesting more relevant sources.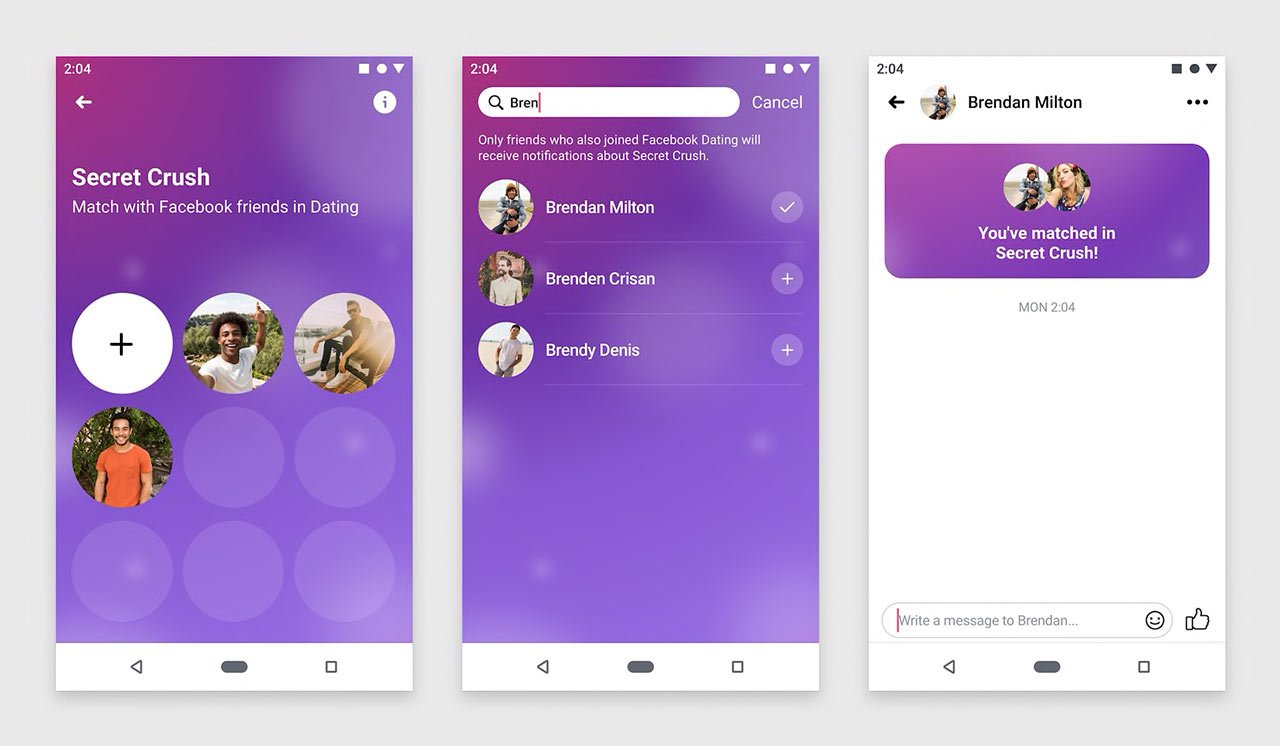 Facebook Dating and no more Tinder?
Not exactly, even though this feature is called Facebook Dating, you can not only find your destiny but also meet new friends, found for you according to set preferences and interests. There's more now with Facebook redesign: Secret Crush feature, which is basically the tool for expressing a hidden interest in up to nine friends who have opted into Facebook Dating. It works through adding your crush to your list and if there's a match, a special notification gets sent to both of users. Of course, this thing is voluntary and works only if you fall for it. For the average users, it'll operate more as a friends-suggesting tool.
In general, the Facebook redesign appears lighter, clearer and with more emphasis to visual effects. This all just can't play against the user, seasoned with corporation's promises to work on the privacy part. Who knows, maybe someday Instagram, What's Up and Facebook will merge into one flawless social network?