Whatever your level of mastership is, you can deliver one masterpiece after another with the wisely-chosen Photoshop, Illustrator or Procreate brushes. Hopefully, here go lots of them!
Do you care about the add-ons you involve in your creative process? The result is definitely worth it! Procreate, Illustrator, and Photoshop brushes — we've covered every case by featuring free and premium products for any of these.
You may be a skilled artist who wants more texture and character to your works. Or a beginner, who needs a hand with an illustration and wants it on a new level without losing time and effort. Or a creator with an idea and demand for pro-quality resources to bring them to life. Anyone, basically. That's why we have prepared tons of Photoshop, Procreate, and Illustrator brushes — astonishing, handy and free. Of various styles, from grunge and chalk to textile and watercolor. They are as different as you can be, so come and choose which one is you today.
Latest Graphic Design Brushes
What is a Graphic Design Brush?
Speaking of digital illustration, a graphic brush is the painting tool for building the digital image or edit the already existing one. Every brush has a certain shape or graphic pattern, which leaves the trace on your artboard in some original way when you move your cursor or stylus pen.
Depending on the choice of a program/app, there exist Photoshop, Illustrator, and Procreate brushes. The main difference between them is concentrated around the way they're applied to an image. On the whole, you can find the products, where, for example, Illustrator brushes are converted to Photoshop brushes, or Procreate brushes respectively.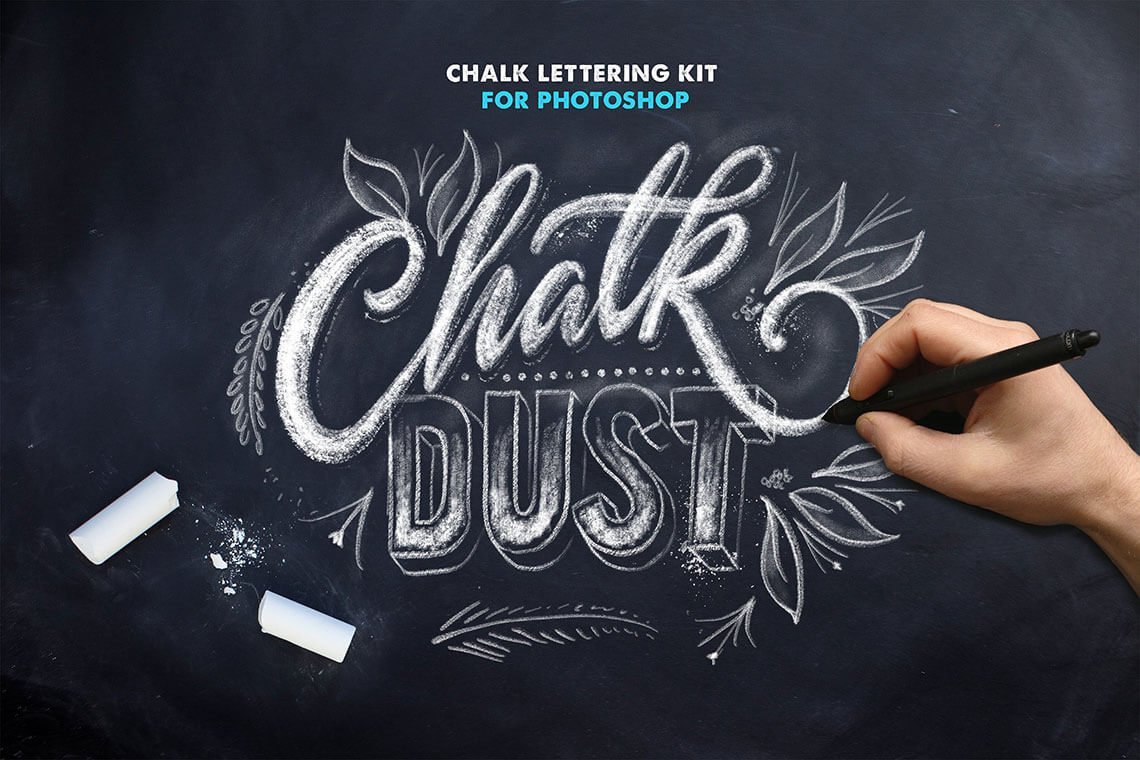 Pencil, chalk, watercolor — not only the natural materials but the extra ones like clouds, broken glass or even smoke can be turned into Photoshop brushes. Endless creative possibilities are open in front of those, who work with this ingenious tool. Even if you're not an illustrator in its truest sense, Photoshop brushes may be very handy while dealing with artistic strokes, adding vintage-looking scratches or decorating digital collages.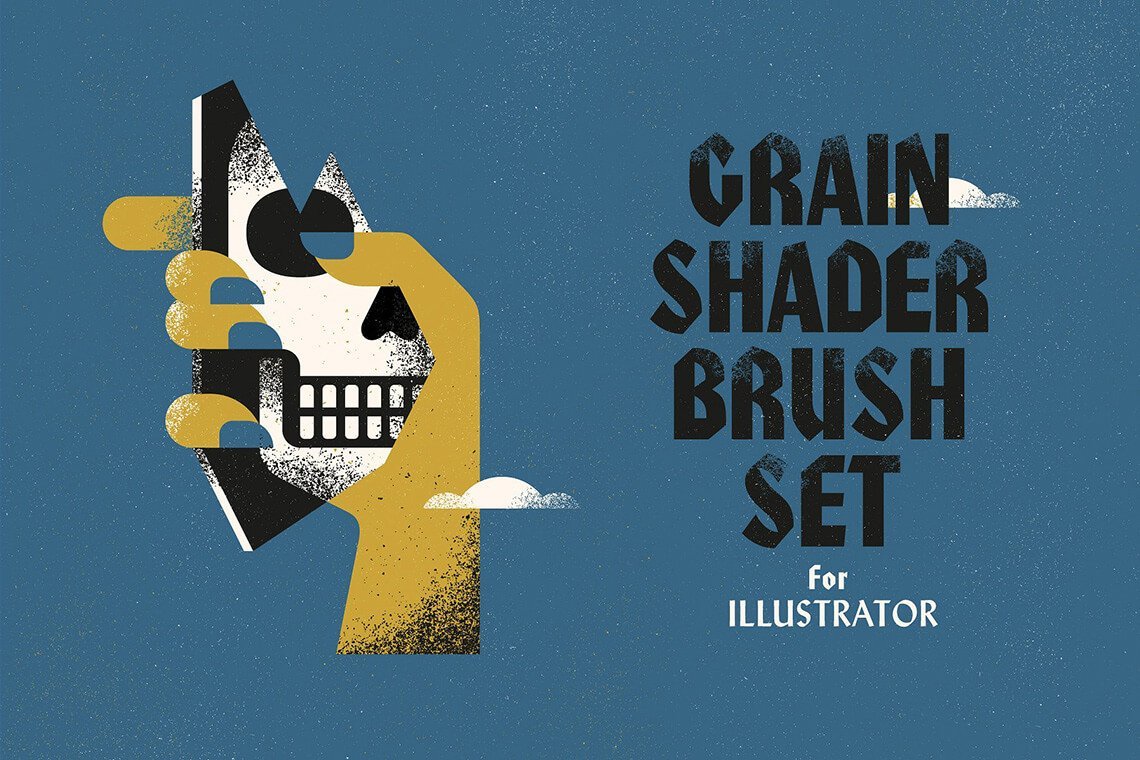 Like we've said, there's no significant difference between the brushes themselves in terms of apps you use to work with them in. Opting for the most convenient program, for Illustrator, in that case, will open a wide choice of Illustrator brushes as well as it was with the Photoshop ones. This selection of premium and free Illustrator brushes will supply your toolbox with grain, marker, floral, crayon and many more fantastic drawing tools!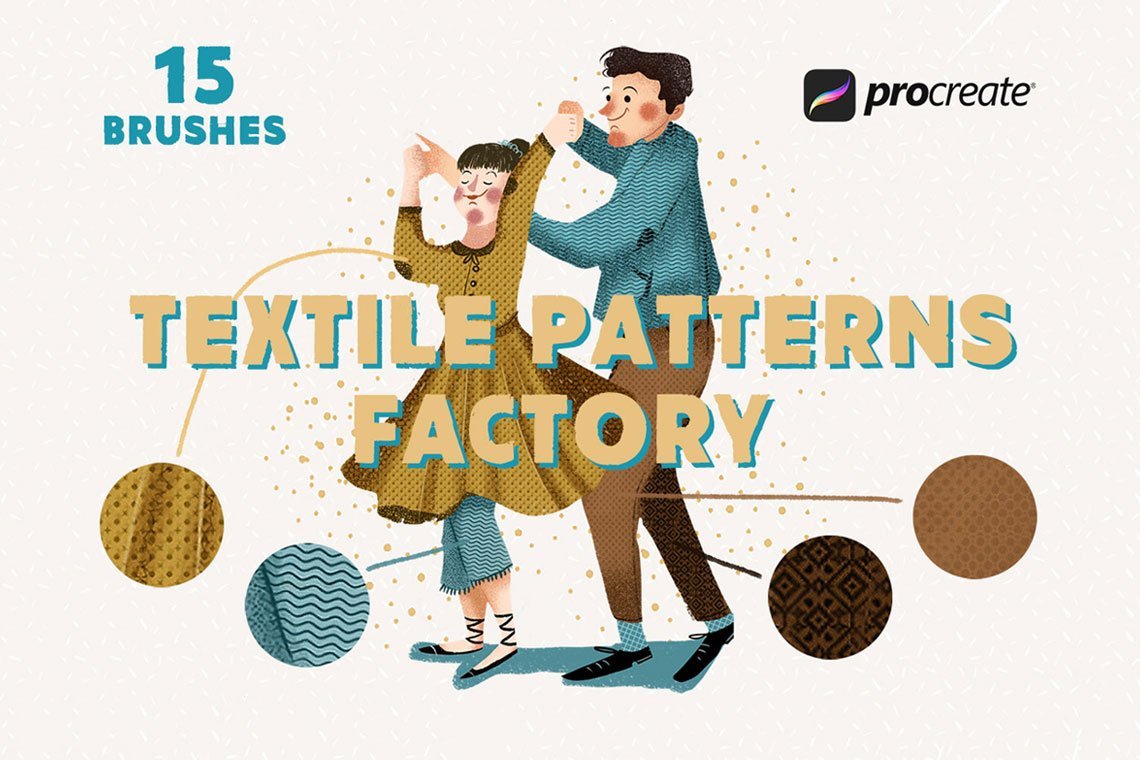 We have a pretty great collection of Procreate brushes for those who can't imagine their workflow without an iPad. Many designers highlight the extreme convenience of brushes for Procreate, caused by the way you feel the artboard and pen, sliding around the screen. Done with the drawing part? Most of the products have some nice bonuses such as textures and backgrounds, included in the package, aside from the Procreate brushes themselves. Isn't it exciting?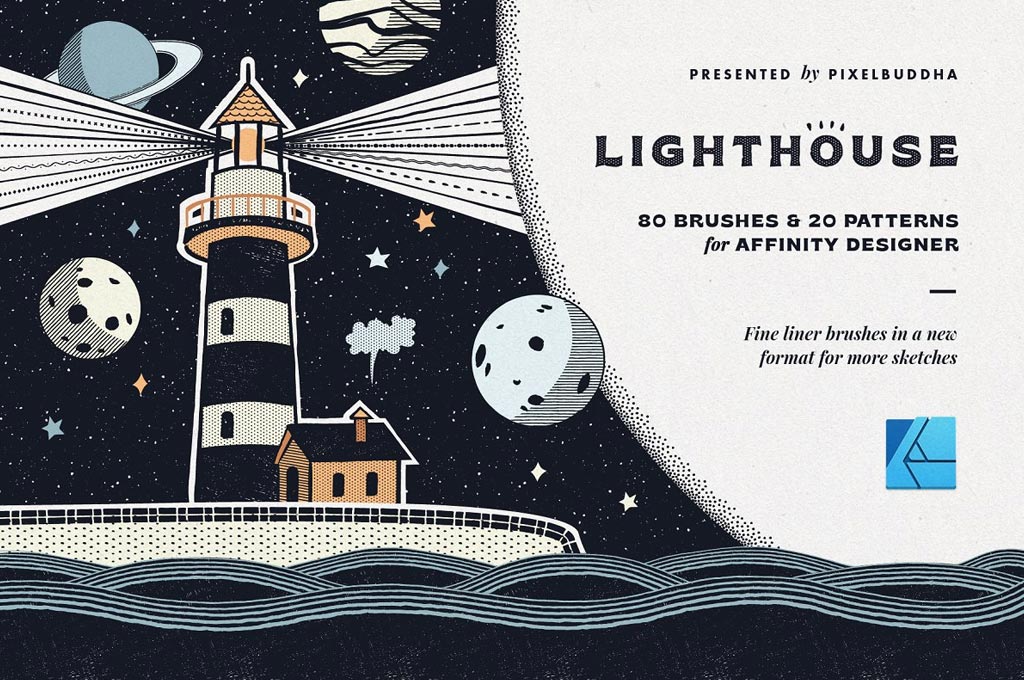 Affinity Designer Brushes
The convenience of balancing between two brush formats within one app is the feature buying so much attention for Affinity Designer. Comparing it with its predecessors, the number of brushes & textures for this relatively new app is substantially lower. That's why knowing the struggle of finding reliable tools, fitting the wide range of artistic purposes, our special Affinity Brushes selection is at your service!
Graphic Design Brushes in Use