During my last weekend, I did two super amusing things: tried to do my apartment (which I failed) and explored a new messenger, Muze. I occasionally stumbled across this app on Product Hunt, watched the promo, and told myself it had to be the future of messaging.
There is a huge amount of messaging apps already. And with such giants as WhatsApp, Viber, Telegram, or WeChat, do we need anything else? The existing software already gives us everything a user wants: integration with other services like food delivery or online payments, free video calls, simple UX, libraries of stickers, and security, of course. However, it's still not everything.
This very missing element is creative individuality, which I suddenly discovered in Muze. And this discovery yanked me from the reality for the entire two days, so fascinating it was.
Instead of regular message bubbles, in Muze, users have a free-form canvas where they can do literally anything. From typing messages in any typeface (available), place, or color to adding gifs, stickers, and custom pics. They can even layer elements the way they like, add comments above previous messages, create masks while taking photos, which altogether transform chatting into a gripping creative process.
With this abundance of tools, Muze performs not as a regular messenger, but more as a creative space where everyone can do everything. So from one side, it's a treasure for friends chat (just think of how expressive it can be!). From another, I can't imagine a better messenger for creative teams who share their ideas and feedback — and want to do it fun, fast, and drama-free.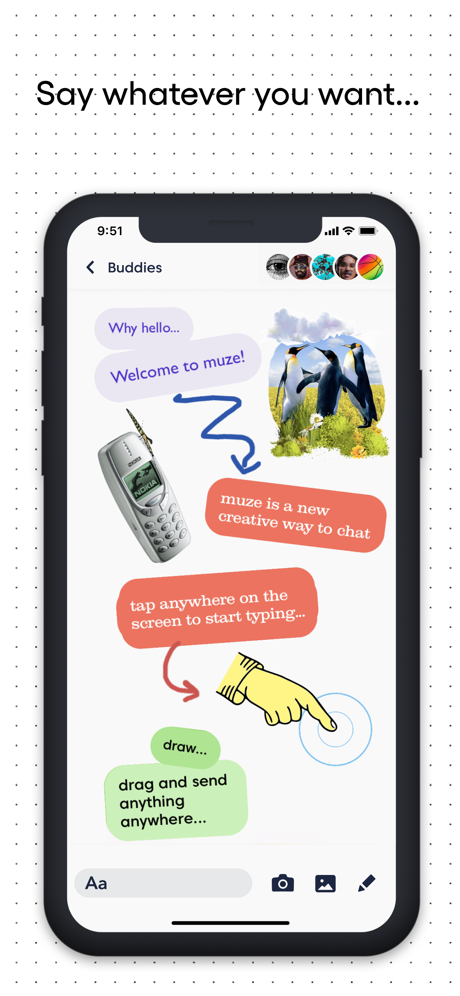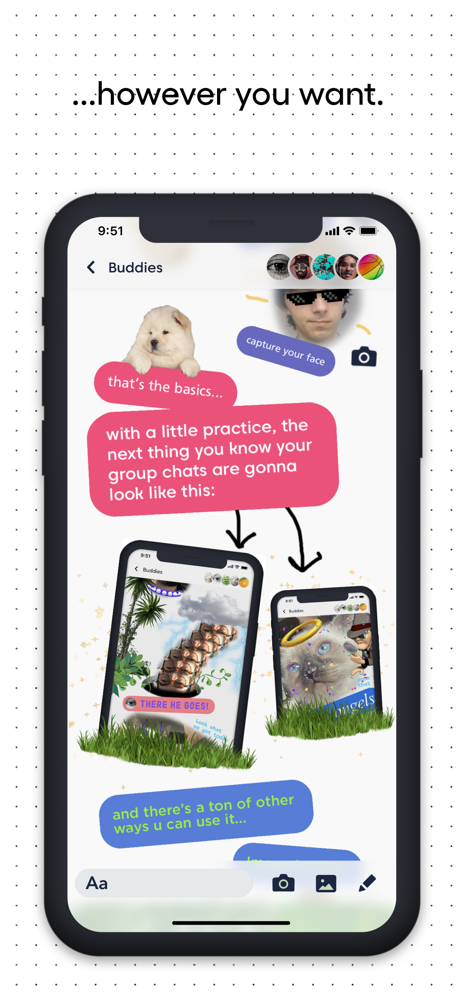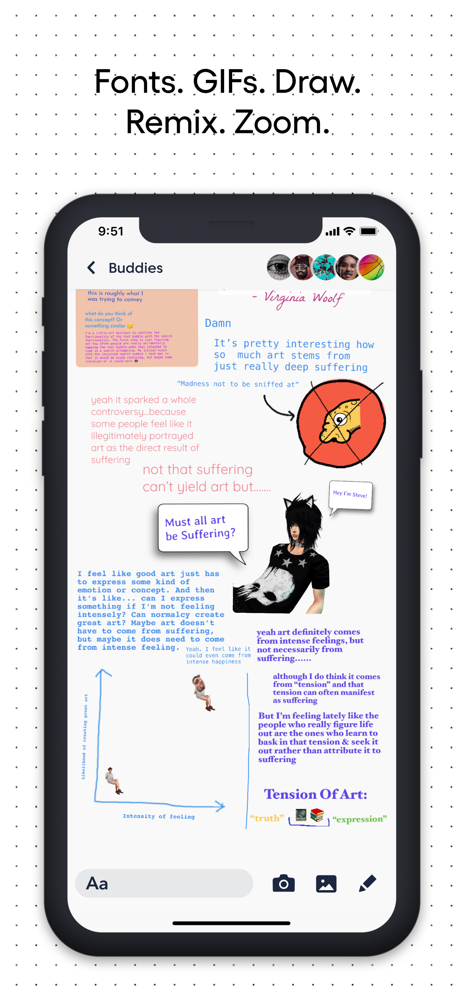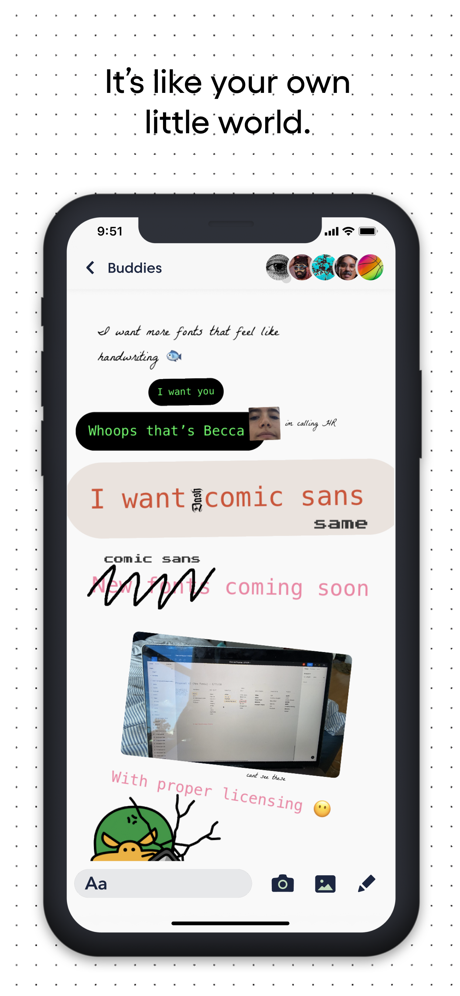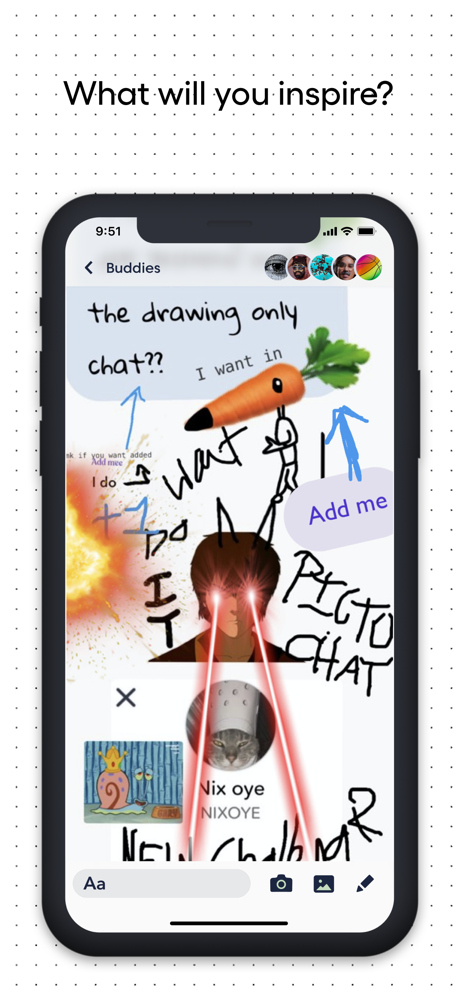 For now, Muze is available for iPad and iPhone, and the team is actively working on the app for Android. So, if you have an Apple device, nothing holds you from onboarding Muze and start your first weirdo message!
P.S. There are no voice messages. No. Voice. Messages.