Any way you deliver neon, it looks gorgeous. It may take a patina or retro or modern underground stylistic, and this versatility makes great booster of neon. No kidding, we ourselves were struck by how popular our selection of neon fonts turned to be — so I've decided to complement Nick's work and share some more glowing.
Compared to Bohemian design, Terrazzo, Memphis or anything else, neon art can't be named a design style in the full sense of the word. It's rather one of the retro tools, which has taken an independent existence. Today neon is anything you'd like it to be: industrial, grunge, romantic, flirty, playful. I can hardly pick another design trend to be so omnipresent and flexible.
And well, it has always been.
Neon, which is a chemical element, was discovered in 1898. A few years later, in 1910 neon first appeared in Paris Motor Show to light up the space of the exhibition hall. And after this introduction neon tube lighting broke into the signs and skies worldwide. Can you imagine, by the 1930s Manhattan and Brooklyn alone had in the region of 20,000 of them!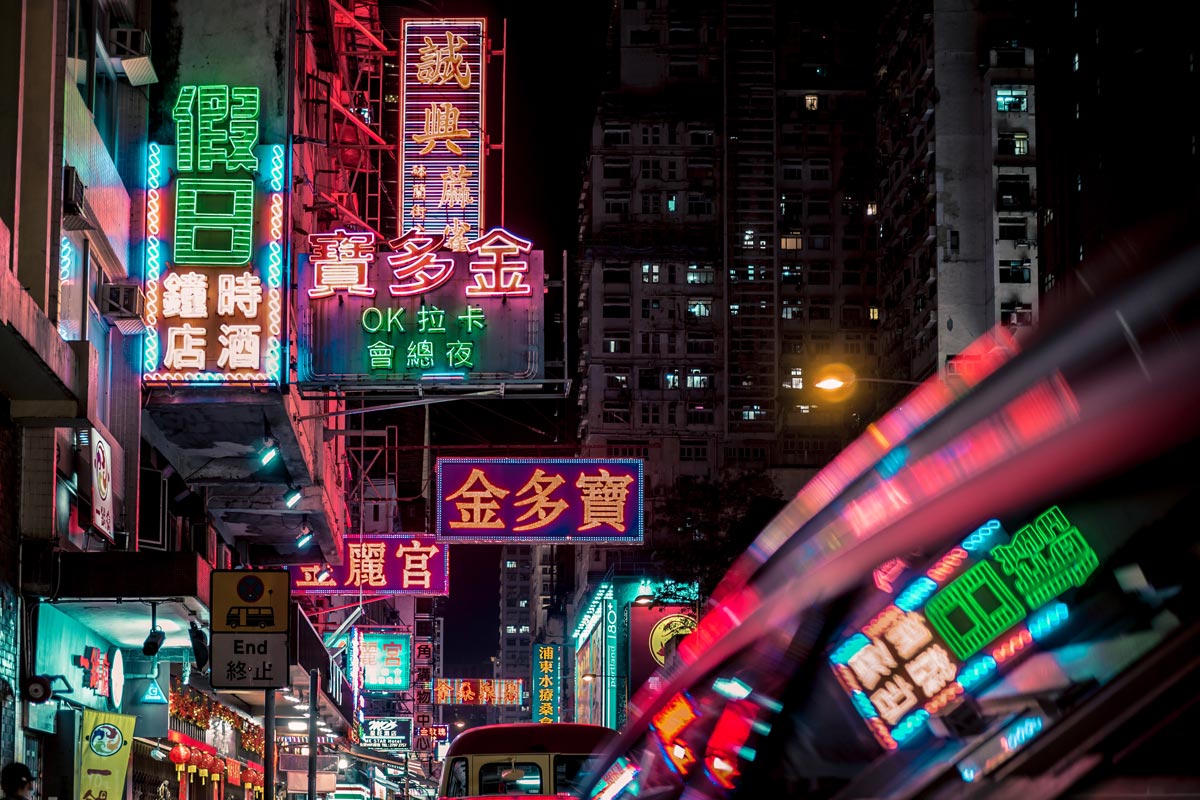 Motels, bars, clubs, exhibitions (of course!), casinos were shining neon colors up to World War II, to its decay. Not a total, though — Las Vegas kept its coloristic vibrancy to bring back somewhere in the 80s when the channel lettering era came in force.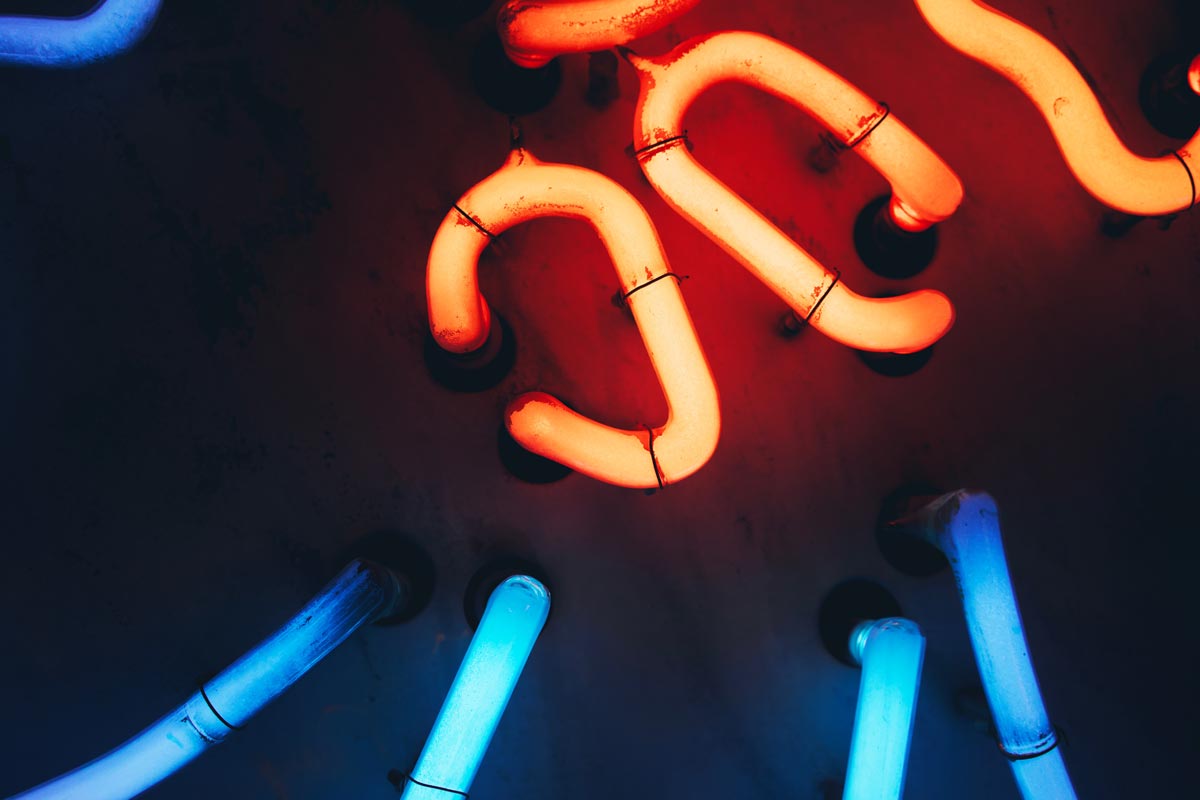 The neon art of this period is 99% what we have now as a trend. It wasn't about outdoor advertising only but city and pop culture attribute as well. The ambiance of Blade Runner and Scarface, Asian megapolises like Tokyo, Seoul or Hong Kong (the latter particularly stand out with neon signs by Wu Chi-kai) — they're all a legend now, which you associate with the neon culture.
The aesthetics of the 1980s is back again in the digital (right where we are standing), and as before, it's everywhere. Showy like in Hotline Miami and on the cover of Muse's latest album, Apple WWDC19 Art — or, on the contrary, elegant like in the Seb's logo for Lalaland. You can just open your Apple Music app to see that a number of their selections is complemented by the trendy neon shapes too!
Even popular Scandinavian and minimalist styles have welcomed neon signs, which feel so natural in white & wooden decor. Who might ever think the nightlife attribute will go so global and penetrate the most reserved movements? Well, no one. But here's what we've got with neon.
Modern neon art hasn't gained great differences from its ancestor, it is still contrastive and of a vivid, loud color palette. The fonts and shapes vary greatly, but obviously there are no too detailed ones. Shading and shadows also play a critical role, as they serve a realistic touch in the composition — in a word, same energy, but more attention for the minor features.
An important trait of neon in graphic design is its accessibility. Since everyone's obsessed with it, the freebies are available in all key blogs, as well as all great studios have released quality and appealing add-ons or typefaces. Many product creators who have already picked their teeth on retro, introduced their vision of neon supplies — and each one's just gorgeous!
To spare your creative wandering for the finest neon match, I welcome you to try my teammate Nick's selection of neon fonts. Most of them are free, so you can try all and get one with the highest concentration of retro vibrancy. And, who knows, maybe you will get to your own iteration for a pop album cover.