While Adobe MAX 2018 is running right now in Los Angeles, we discover tons of news and updates regarding design apps from Creative Cloud, an Adobe's software ecosystem. As of now, the most exciting news for us is an officially confirmed Photoshop CC coming to Apple iPad next year.
Past few years brought to handheld platforms a number of useful mobile apps for creatives from such big publishers as Adobe and Autodesk. Or indie Savage Interactive, the guys behind popular ProCreate. They've already made the life of design nomads easier and the process itself more convenient and … fun?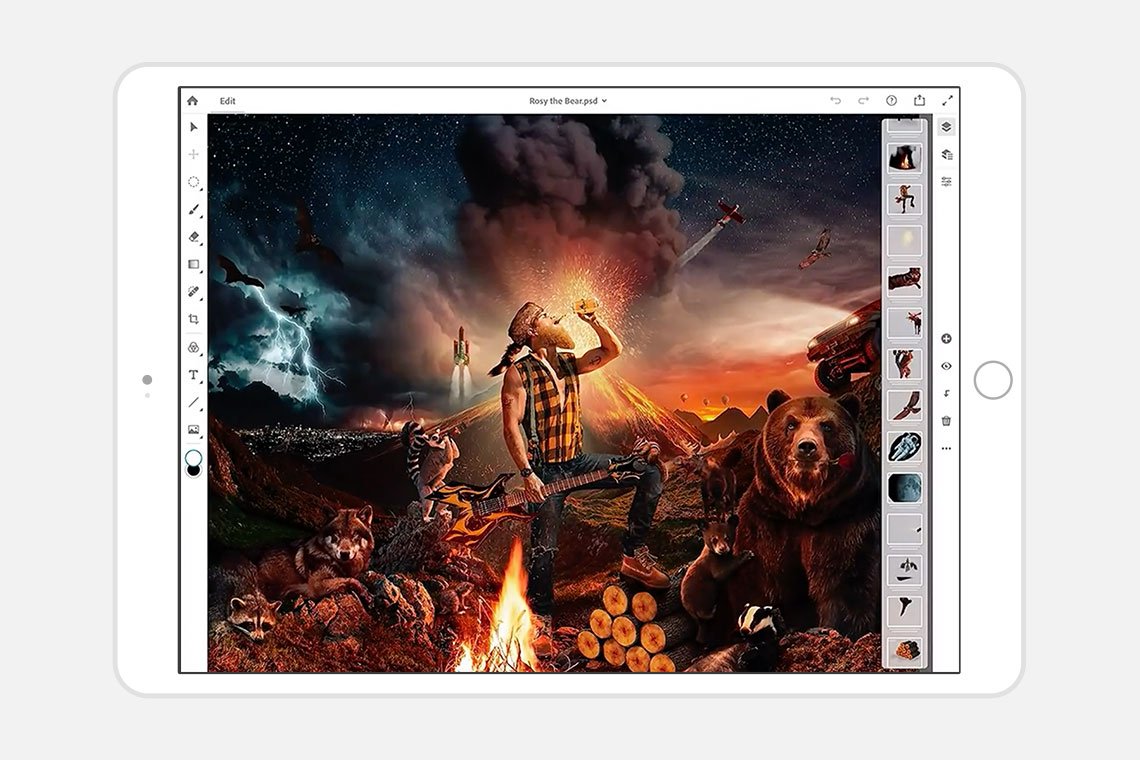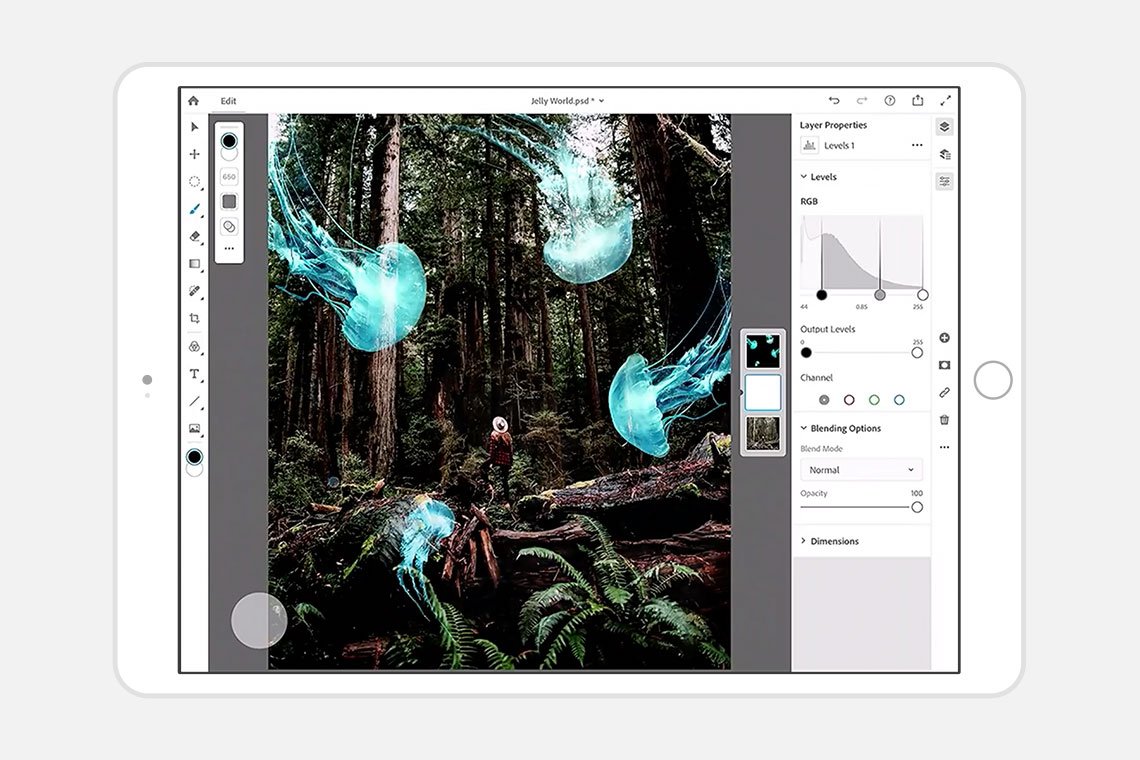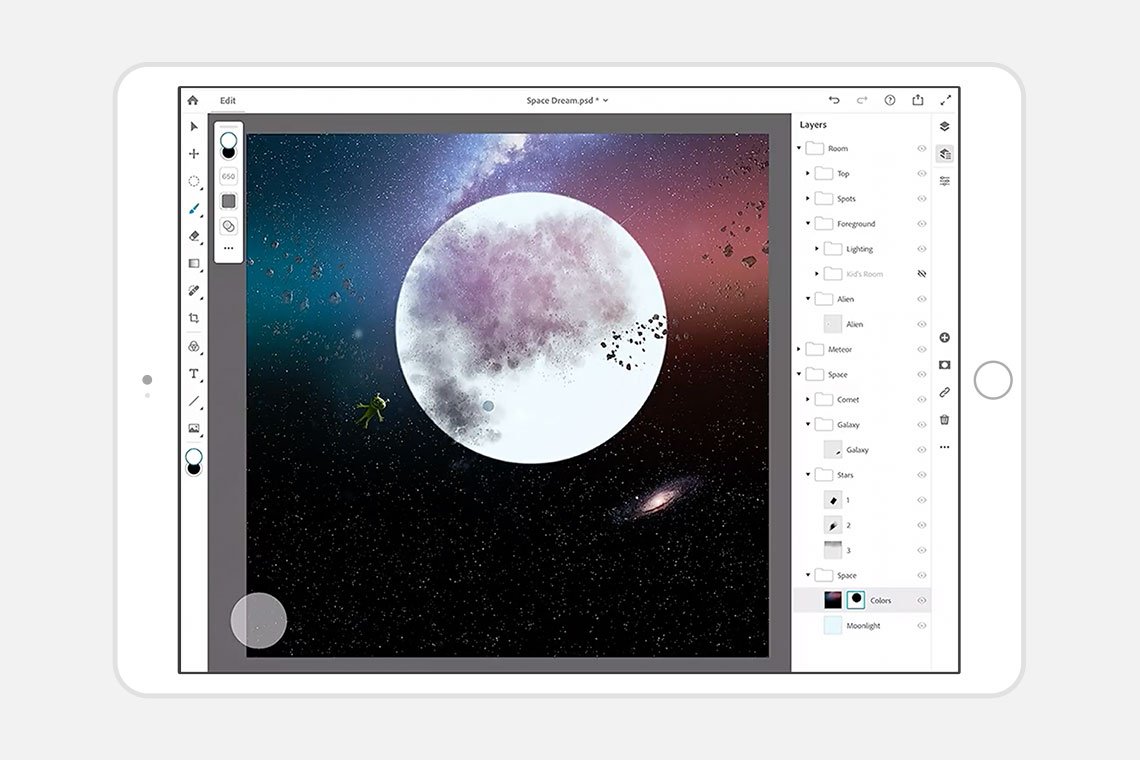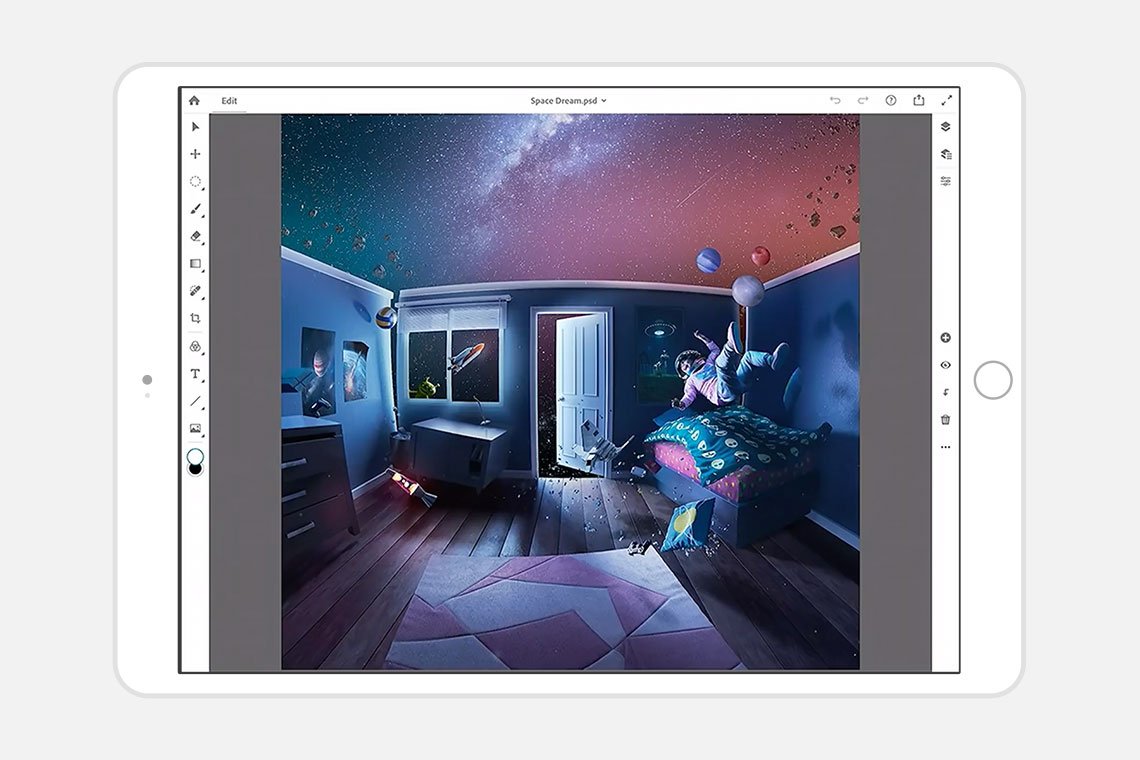 That's why this announcement wasn't a big surprise — there were rumors already. Moreover, this idea of having the full power of desktop app under your fingertips has been in the air for a while. It's genuinely energizing to imagine how you can start your project on a desktop, and continue on the go no matter how complex it is! Or ditch the computer entirely and stick with your favorite tablet, which is already a thing to do (or try to do).
Of course, it will be an Apple Pencil more likely than your hands to control the app. The brilliant concept of using the eraser tool or making the perfect selection falls apart when you imagine how you struggle to do so with your finger. But naturally, I want multi-touch gestures as well! And Undo gesture better be intuitive and easy for such a fan of countless attempts and iterations as I am. Sounds great and I can't wait to lay my hands on it.
And though they bring much more details and first impressions from fellow designers, we still have so many questions about the features available on release, performance and touchscreen controls. Adobe claims to bring 'Real Photoshop' on iPad (and other platforms sometime later), but I still don't believe it can be as functional as on Desktop.