Sarah's Scribbles — the comics about a lively girl, who touches upon various significant social issues through the prism of humor. It floats around the Internet and appears to be relatable to the majority of millennials.
There are so many webcomics artists these days. And it seems so easy to grab your tablet, sketch something humorous and upload on one of numerous social platforms. But come on, it takes a bunch of talent to eventually win out and receive recognition.
I've been wanting to write about Sarah Andersen comics for a long time now, so here we are! Let me introduce to you the main character of this humorous graphic series, who tries to deal with deadlines, relationship goals, self-perception and other stuff every single person has gone through at least once in a lifetime.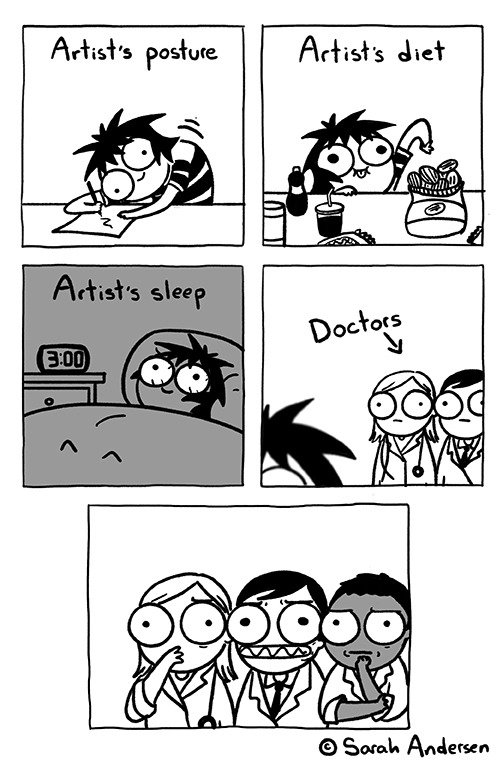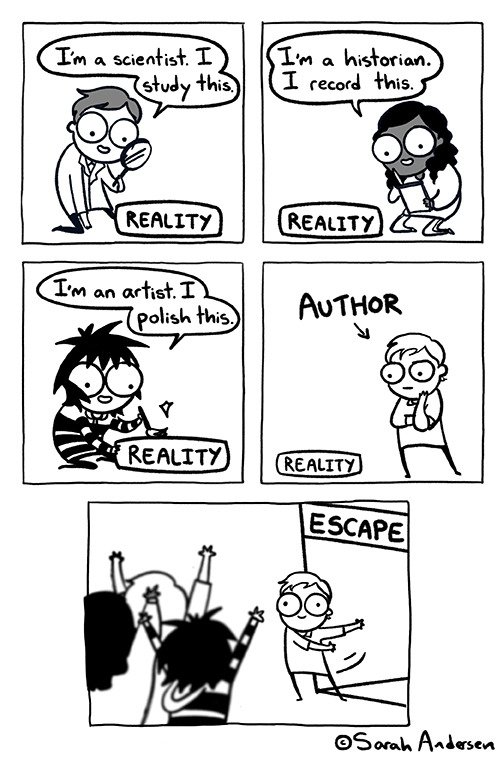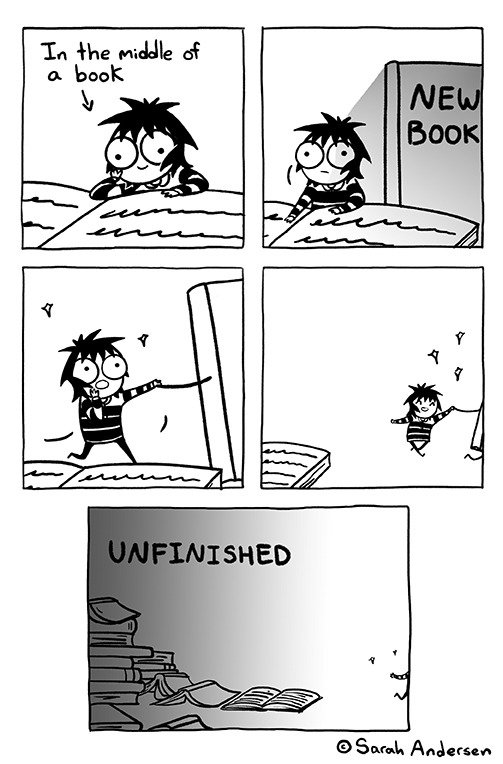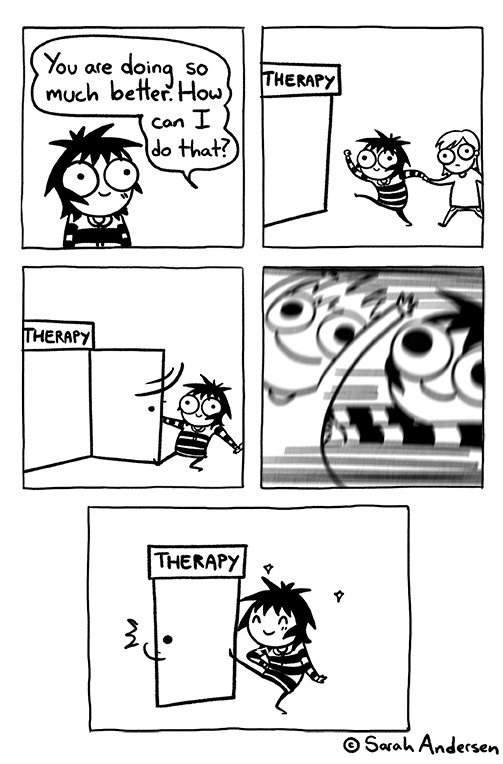 The main character is the projection of Sarah Andersen herself: the similarities can be spotted easily. However, in her interviews the author highlights, that she purposely doesn't call her character 'Sarah' because she wants to let everyone feel close to this goofy girl and say 'that's soooo me'. The everyday issues are shown in such a cute and ingenious way — no wonder Sarah's Scribbles have gone viral.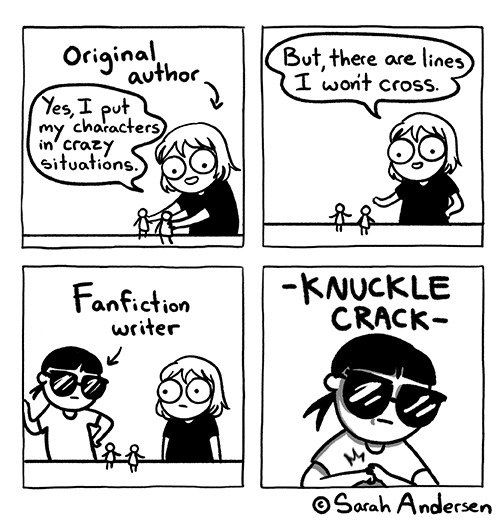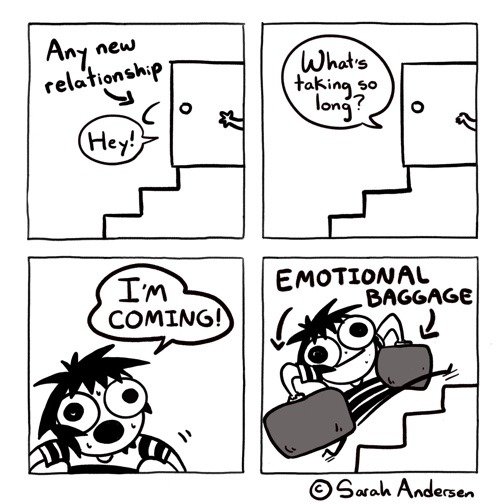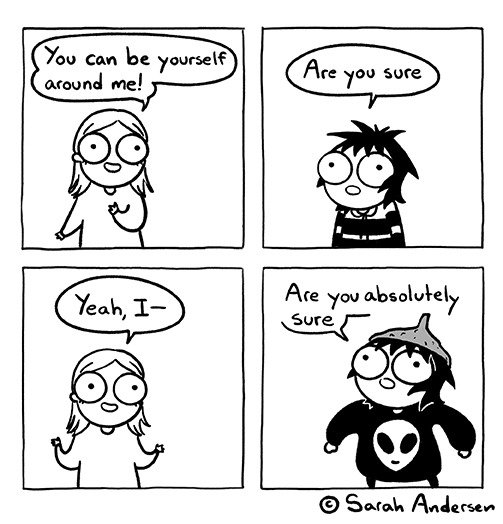 Sarah Andersen comics have started back in her college years when she was an experimenting student. Sarah has posted the first work on her Tumblr portfolio page and then the action has taken a new turn. After a while, the releases were scheduled on a daily basis, so the attention started to rise significantly and Sarah had to warm up the interest of the audience towards her lovely graphic plots. Eventually, the whole series was called Sarah's Scribbles — and now gets translated into many languages and shared around the web.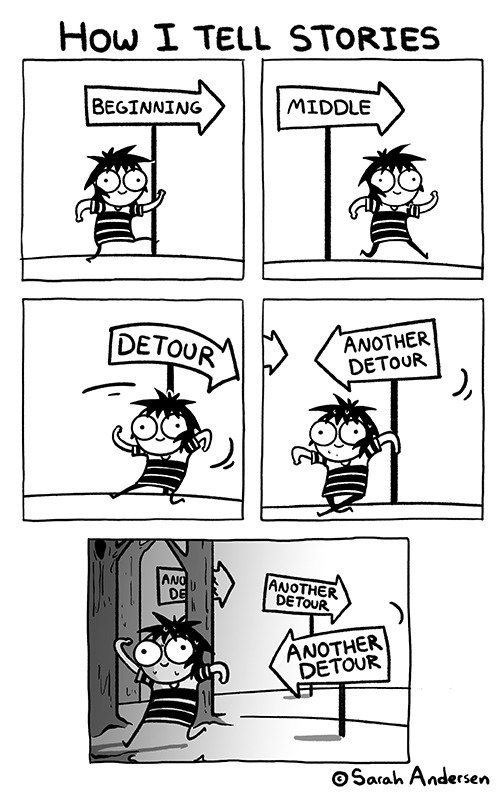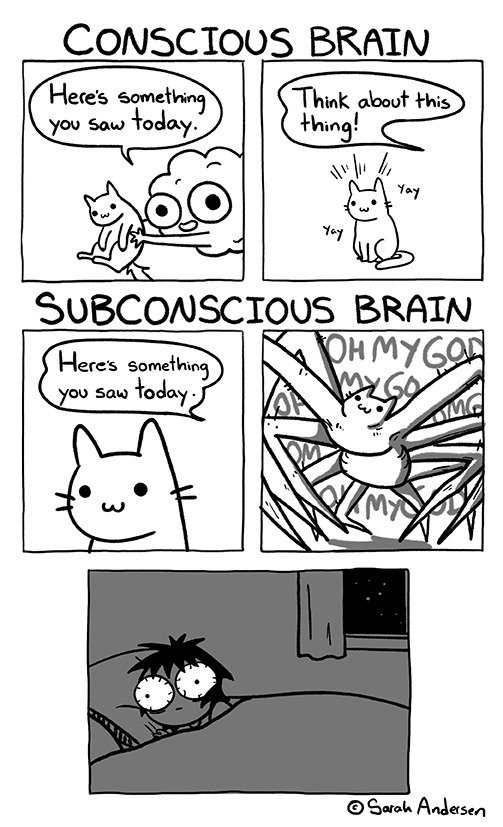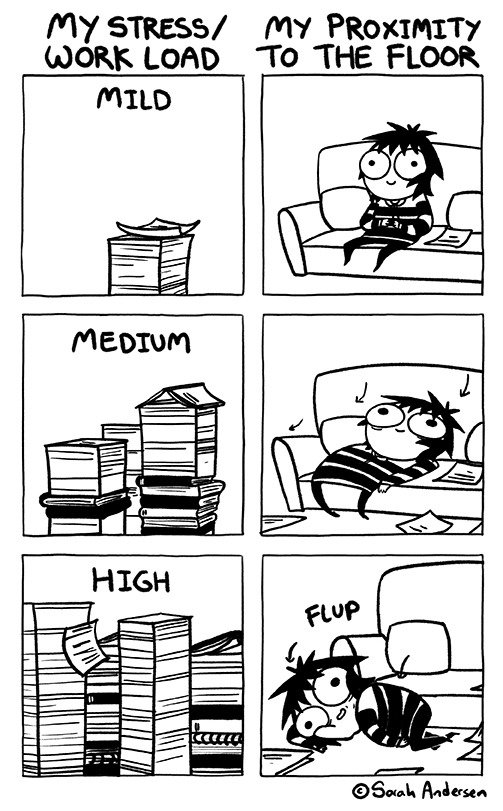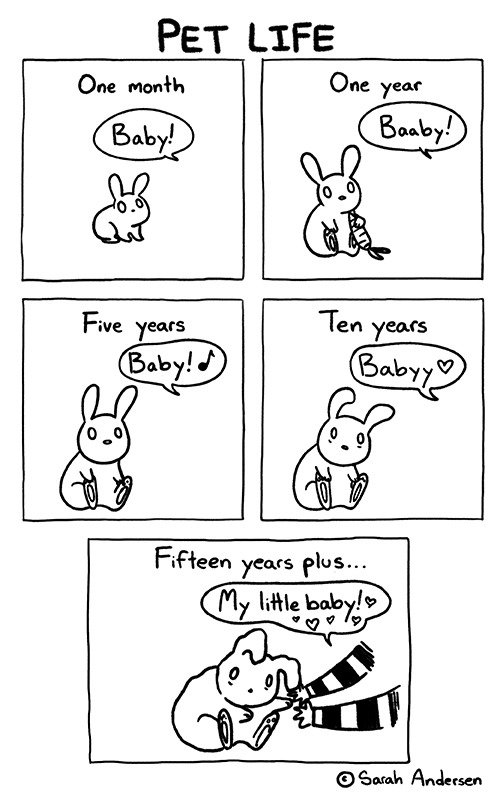 Working as a freelance illustrator to earn a living is like balancing on the rope: you need to dose your efforts wisely. Sarah Andersen is a fantastic illustrator with a great sense of humor, who's managed to put this to good use. She sells a bunch of cool stuff on her website like zines and merch, runs the Patreon page and cooperates with such big-name publishers as Tapastic and GoComics. It's just one more awesome story about the artist, who's happily turned her passion into the job she loves.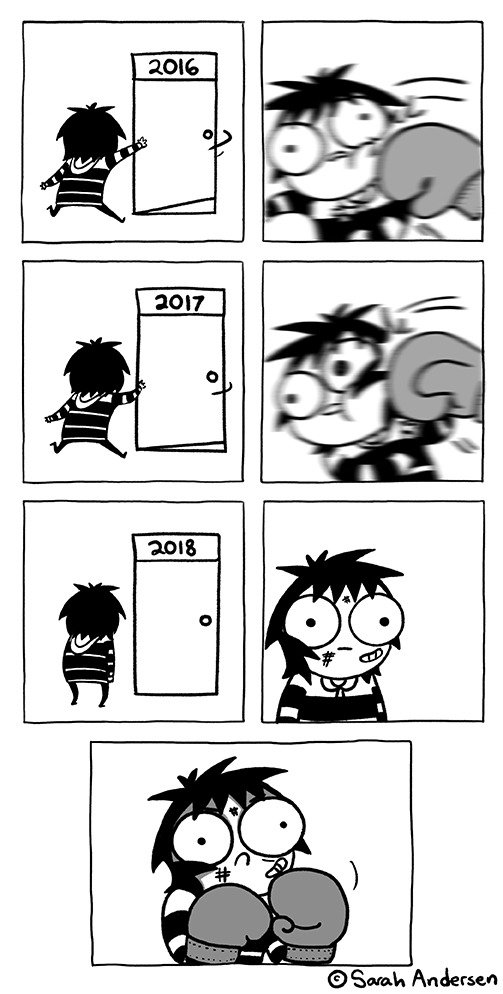 Now take your time and admire the merry stories from Sarah Andersen comics. Hope some of them will make your day a bit more delightful 😉