Working as a designer can be a rewarding life experience, both from a personal and professional development standpoint. However, as designers, we often feel the stress that we barely moved the needle in terms of finishing an important project or task and that we waste time unnecessarily.
Whether you work and create for a couple of hours daily or have a strict working schedule for every day of the week, one thing is for sure- your goal to stay productive can be a challenge and cause stress. However, graphic designers, illustrators, and web designers alike face the same issue – the issue of time management and motivation. This is doubly true if you work in a team of people and have to rely on one or more colleagues to do their work on time as well. But, the more you worry, the less productive you'll be. With that said, let's talk about the work productivity tips on our list, which should be able to help designers set and achieve their goals better at the end of the day.
Start Making Productivity Lists
The best way to get ahead on your design work and be more productive is to simply start taking notes on what's on the docket for the next day. People do this in a number of ways depending on their work habits and their daily goal.
Handwritten notes and post-it stickers can help keep your focus on the most important tasks and set daily goals better. You'll know exactly what to do each morning and feel less stress in your daily routine. Personal organization apps such as Notion can ensure that you always have digital notice of which task you should devote your time to next. If you're not in the habit of making lists, don't worry – start small and see how the process feels to you personally. Some people prefer handwritten lists, while others benefit more from apps that do the same. No matter what you feel, you need to take it one task at a time and start jotting notes for every day ahead of you. It'll boost your life quality and improve your daily routine.
Brainstorm in the Morning
Brainstorming is a designer's best friend, especially when it comes to better maintaining productivity. The best way to take advantage of brainstorming to be more productive and achieve your goals is to set clear rules. Your workspace is the ideal spot. Do it first thing in the morning, ideally, before you start your workday. Keep a notepad and a pen close-by in your workspace and do some creative exercises every day as you wake up in the morning. Worry less and be creative more. You can sketch your dreams and goals or list words that come to your mind randomly and then branch out from there.
The brainstorming exercise helps people make the most of their time and focus on actual work when they sit at their computer. Also, you can use your brainstorming results as an inspiration you need for future work, art pieces, and other important tasks on the docket. Don't stress if every brainstorming session is not as successful as you'd like- that's the nature of the creative process.
Let's tackle the proverbial elephant in the back room of every designer – multitasking is a modern myth that doesn't help people be productive and causes stress. Whether you specialize in book design, character illustration, or typography, you should always focus on one task at a time. Trying to tackle multiple projects and designer goals at once is bound to lead to poor output quality, and your clients will not be satisfied with your performance.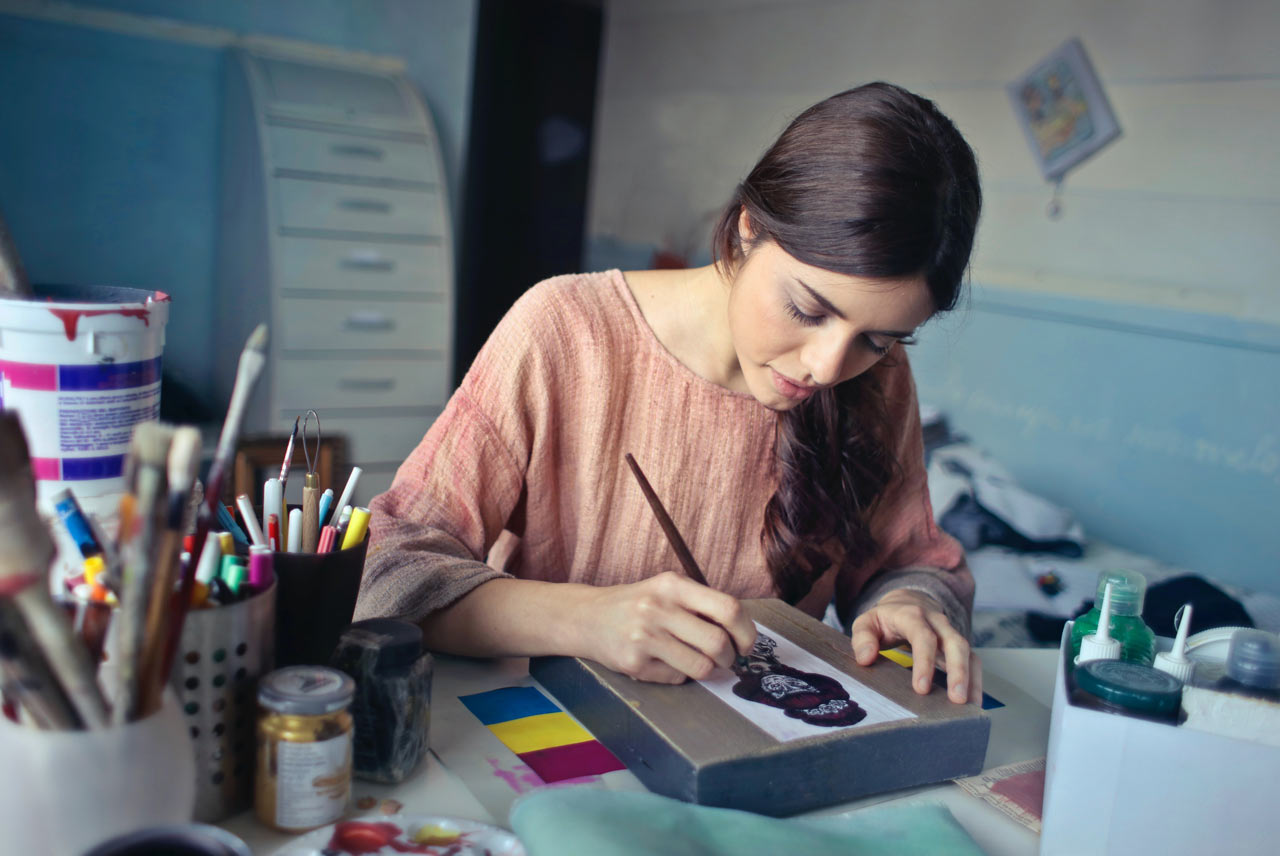 Instead, focus on a single goal. Set and tackle each of your projects and their milestones one at a time. This will make getting from A to B much more manageable, and you will be able to clear your mind of unnecessary distractions and reduce the stress better. Start your work routine by reviewing where you've left things the day before and take each project from your list one day at a time. This is one of the key productivity tips you'll need to apply to ensure that you stop wasting time by worrying about the big picture, which you cannot affect right now.
Work for 45 Minutes — Then Relax
The amount of time you spend working on a task at your drawing tablet will slowly impact the quality of your work – and not for the better. Instead of working for a couple of hours without stopping, try to work and create for 45 minutes and then take a productive 20-minute break in-between. Set this stress-free work routine, and it will help you get the rest you need while also not completely disassociating you from the routine throughout the day. Jessica Yvonne, Chief Creative Officer and Writer at Trust My Paper, said that:
Adopting a sprint work methodology can do wonders for creative professionals whose work continues even when they are away from their keyboards and workspace. People take a break and relax by listening to some music, breathing fresh air, or spending time with their pets. Do so, and your creative juices will start flowing before you know it.
You can get a lot of important tasks done if you tackle them in shorter time intervals with more focus on your work and goals instead of procrastination. Even if you take a small 20-minute break, it will reinvigorate your productivity and help you focus on getting things done.
Get Eight Hours of Sleep Regularly
Regardless of whether you work as a freelance designer or an illustrator in an agency, your productivity will always depend on how well-rested you are. Proper sleep is one of the most important things in your life. Schedule your personal sleep intervals before you schedule phone calls, meetings, or any other important tasks you may have in mind to do first thing in the morning.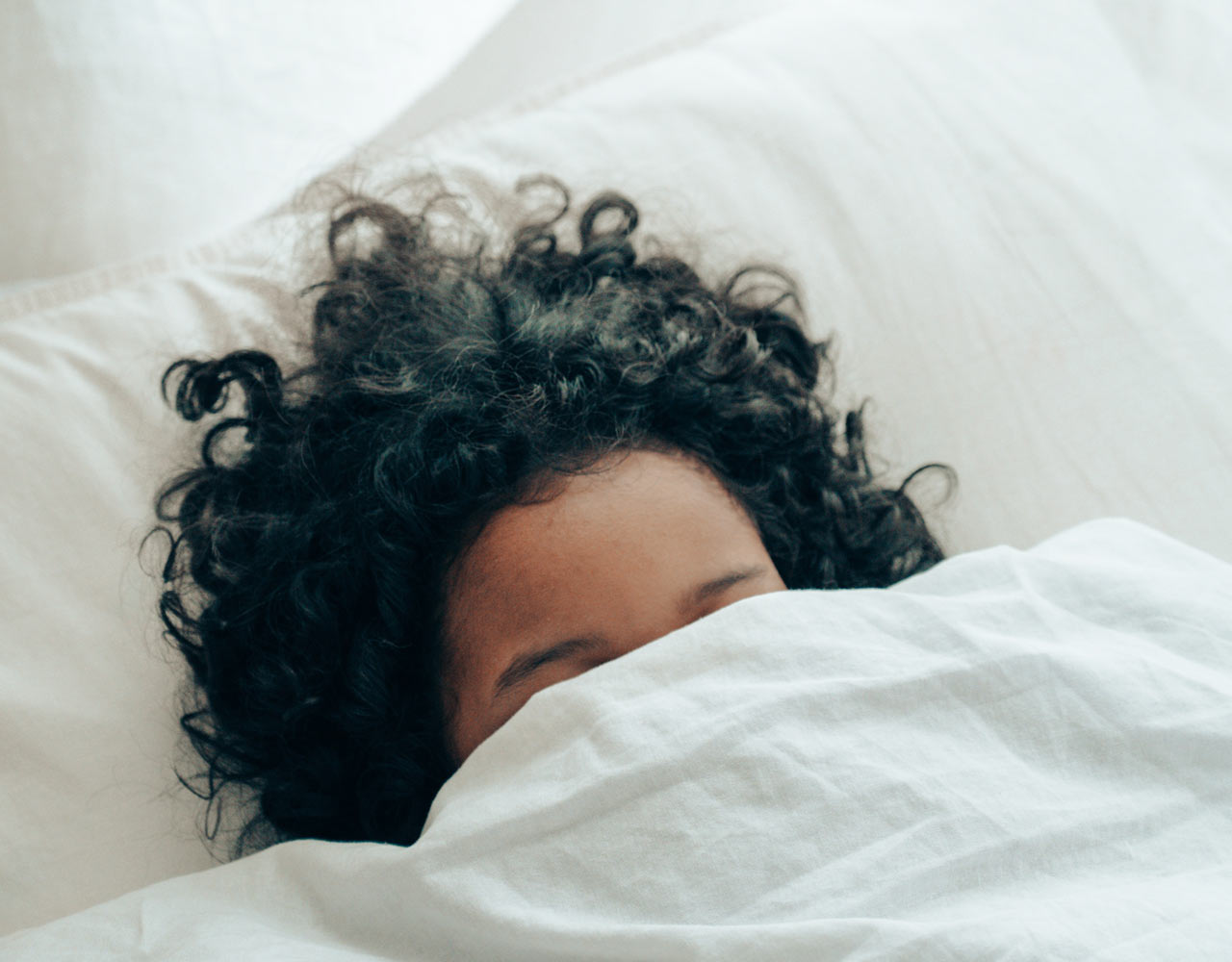 Find the time for your personal health to avoid stress and issues that can rear their head in severe ways and affect more than just your productivity. People are simply more productive and get more done the next day by sleeping well first. Getting eight hours of sleep each night is the one thing necessary to boost your brain and productivity and allow you to think more clearly about the tasks in front of you. This will help you keep your brain awake throughout the day, create, and easily get things done. Add in a cup of coffee or a power nap here and there, and your productivity as a designer will effectively transform overnight.
Read Designer (and Other) Books
The design industry is filled with literature, which ranges from specialized books focused on typography or logo design to general design lifestyle guidelines. You can easily learn how to be productive from these books simply by taking the time out of your day to sit down and read. How to be productive is all about perspective when it comes to design – you are not the sole professional in your industry, learn from others. Titles such as "Steal like an Artist" by Austin Kleon or "Interaction of Color" by Josef Albers provide a unique perspective on contemporary design challenges.
Keep them in your workspace to reach out to them whenever you want. The amount of time it will take you to read one of these books is minuscule in comparison to what you stand to gain. Devoting only 20 minutes of your time a day to reading professional designer literature will drastically improve your productivity and overall quality of work and life. And, it's a better choice than scrolling social media.
Consider a Time Management App
Time management apps can help increase your productivity and get more things done than you would otherwise. These apps come in a variety of types depending on what kind of help you need as a designer. Pomodoro technique apps such as Focus Booster and Pomodoro Focus can help you organize your workflow around short time intervals. As we've mentioned, these apps are great in terms of muting out unwanted distractions and allowing you to be productive and focus on what matters the most.
You can save time with writing apps and services such as Supreme Dissertations or Grammarly if you rely on copywriting or notes. If you'd like to structure your workflow and follow a list of tasks, you can use Asana or Trello as your go-to time management apps. Choose a combination of these apps, which will help you find the best way to stay productive and get things done by wasting less time.
Reward Yourself for a Job-Well-Done
Finishing a design project in time in its entirety is no small feat. Even a little bit of work done each day can add up to a great project down the line. This is why you should focus on the little things and reward yourself when you succeed in a particularly challenging task. You can reward your mind and body in a variety of ways, including ordering takeout or having your favorite sweet at hand's reach. Also, you can watch a movie or go for a walk to simply relax and not think about work for a couple of hours. Take this break to rest your brain and your body.
The one thing you should remember is to not be too harsh on yourself – being a designer is challenging work, no matter what anyone might say. Designers such as Milton Glaser or Christoph Niemann didn't climb to the top by stressing themselves out all the time. Adopt a more "me-first" approach to productivity, and your tasks will slowly trickle away as you become more productive and stop wasting time on worrying.
Disconnect from Unnecessary Distractions
Less social media means more work done. You should also limit your exposure to sites such as Reddit or Behance while you work since it's very easy to lose yourself in them. The amount of time you would lose to unnecessary distractions can just as easily be spent on important tasks. Not many people have the discipline to completely remove social media from their list and focus on being productive, but try and do your best every day, and it will add up.
Less social media means more work done. You should also limit your exposure to sites such as Reddit or Behance while you work since it's very easy to lose yourself in them. The amount of time you would lose to unnecessary distractions can just as easily be spent on important tasks. Not many people have the discipline to completely remove social media from their list and focus on being productive, but try and do your best every day, and it will add up.
One thing is certain- there is no secret formula in life when it comes to how to be productive and not stress out as a creative professional. We are all unique in how our brain works, our thoughts, feelings, and affinities as designers – categorizing any one of us is bound for failure from the get-go. Instead of following these productivity tips verbatim, try to think about how you can apply them in your existing workflow. What challenges do you face on a daily basis in terms of productivity, motivation, distractions, time consumption, and overall work output?
Is there anything that you want to change fundamentally in regards to your professional workflow as we move into 2021? Whether you work alone or in a team, treat yourself as the creative treasure-trove that you are, and productivity will follow soon after.