It's like all the best cat-references were taken to one place, where they were turned into a praised bar design! The melange of luxurious elegance, quirky illustrations, and an infinite amount of epicness.
Jumping right into the project, let me be Ms. Obviousness for a second: this glorious place is called 'CAT' and the first thing you expect its branding design to have is at least one cat. It could be the interior main symbol, depicted on the walls, windows or maybe ceilings; it could be a menu design and cat posters here and there; or just a couple of cat statues scattered around a place, after all. But hey, what about doing it all together in one branding design? Too much?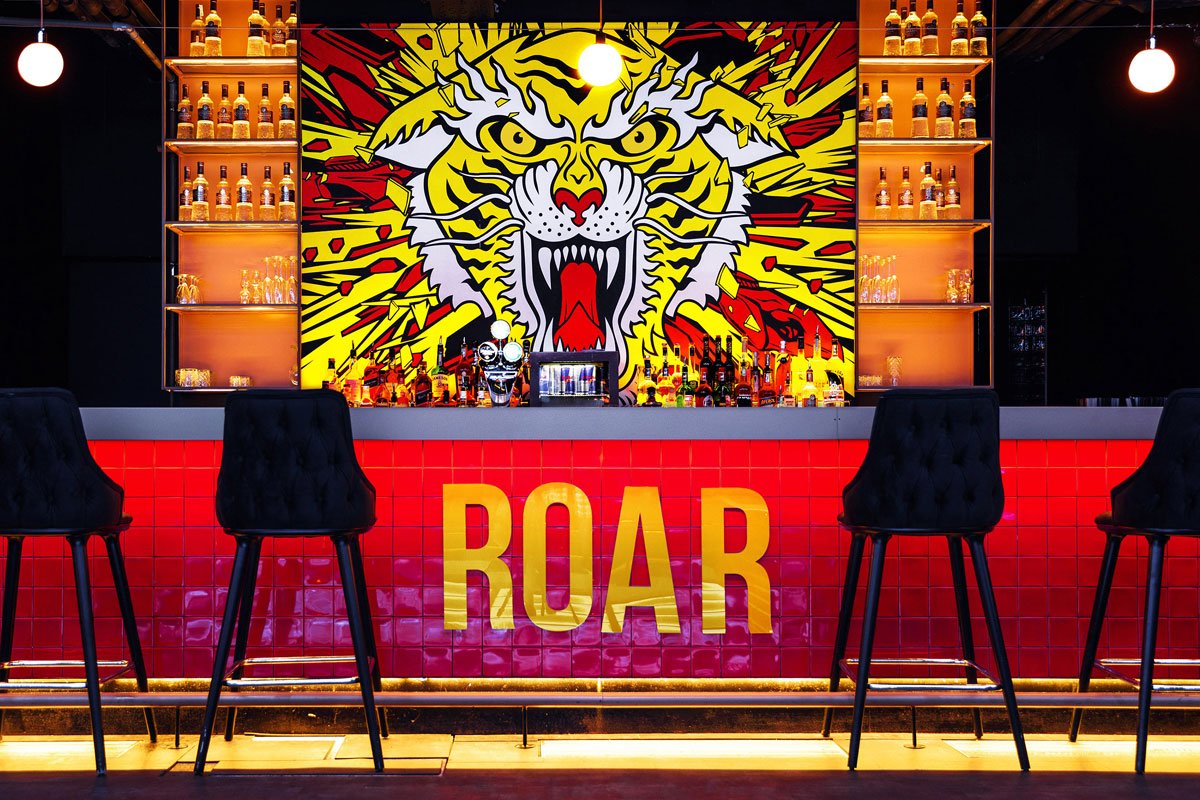 The idea for this branding design came to kissmiklos, has started with collecting everything 'cat-containing' to eventually arrange it into a harmonious interior and corporate identity.
We collected lots of funny memes, colourful illustrations, cool gifs, sketches and other pics about cats. The design objective was to create an eclectic, appealing and cool interior as well as a memorable loo.
Taking the visual tour through the project, you'll see so many modern pop-culture hints like Hello Kity, Maneki-nekos, 8-bit kitties, pop art tigers, and collages with cats, dressed like aristocratic personas. Sounds like a crazy cocktail of incompatibilities, but these things have proved their right to coexist perfectly in one branding design.
The bar's logotype is a playful cat-character, having two versions: sad, when its glass is emplty and happy, when some drink poured in it. This version is always a colored one, but there's also a minimalistic variant, depicted as a minimalistic logo with golden outlines.
Vividness of representation
The imagery in this branding design is important as much as transfering the whirlwind nature of the club. That's why there are so many flashing colors, neon lights, greenery, and posters! They set the accents around the place, making the bar design looks like something constantly active and moving. Visually, it seems like there's always something going on in every single corner of the CAT.
And the last thing. CAT is obviously a great place to spend the evening with eye-feasting branding design. So if you're in Budapest right now, please, pay a visit for me, too.