When music and motion graphics once met in one project, the world (and the classical music fans of London) discovered this magnificent project. Motion capture as the basis and the incredible sense of beauty came together for such a spellbinding video!
All the vivacity begins from a spot-source: it's like a tiny seed growing into a powerful blooming garden. This allusion points at work of a conductor during the orchestra performance, driving the flow of music right to your heart. Now 
London Symphony Orchestra
 can boast with motion graphics, embodying this stunning musical miracle to the abstract visual form.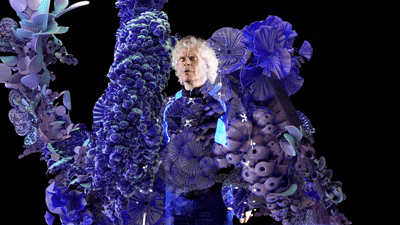 This new season campaign video was created with the four-dimensional sculpture, made of the motion capture data of Sir Simon Rattle — the orchestra's conductor. Then 
Lukas Vojir
 and 
Alexa Sirbu
 have worked on 3D abstract animation, which turned out to be a hypnotizing music video. So majestic to see the color palette perfection alongside with shapes and forms, unfolding one from another. And all that is followed by the music, making your heart beat faster and live through the metamorphoses together with this motion graphics garden. It's a sheer harmony!