I can hardly ever name apps I can install and start using right away. Create an account first, accept all terms (have I ever read them all?), tick all boxes (again, not always sure what I sign for), add some of my personal info, take a tour (unskippable sometimes) round an app and only then get to the app itself.
So you won't be surprised with the fact that every single app you install — no matter what it does — wants maximum of your information (payment and personal, mainly).
And despite apps and services have been on the market in their current state for quite long, it seams that the onboarding user experience is often broken — even for the giants. And no matter for what reason. Is it so because companies place their goal to collect your data higher than your demands and obvious usability, or because of interface designing errors?
Already from the name you can catch that the onboarding is about welcoming a new person to use an app or service and show them around. Briefly, the whole process between getting it in App Store, Google Play or anywhere else and using it to cover the initial purposes.
But, according to TechCrunch, there is an abyss somewhere and only of 1 of 4 people who have installed an app reach its core. So what goes wrong?
Well, actually, anything! Have you heard of UserOnboard? Samuel Hulick, its author and an outstanding UX designer has embraced and brought in detail a long list of reviews for various apps. Instagram with its super tricky registration process, Apple Music with its poor logics, 9 circles of WordPress Hell are just a part of the big names delivered.
The full image is far from being so grey, hopefully. And both digital giants and newbies can show off smart tricks of simpllifying the user's exploring of the soft. Or introduce practices which lack wisdom — and that helps a lot to see the direction as well. So, for the first (the basic basics) do keep reading, and check out Samuel's blog for the second.
Making onboarding user-friendly
Multiple steps to take or complicated forms to fill right after I download the app? No, thanks. I'd rather delete it and not lose my time on searching something I ignore what. But we hope you'll design your app or website differently so here are 3 major tips to help you attract and save precious users.
First and foremost, give users a chance to use various ways to sign up instead of taking them a long way of forms, questionnaires and app/service tours. It helps to start instantly, yet the feature to see what's what closer should remain possible. Just don't start with it and ease the onboarding as much as possible.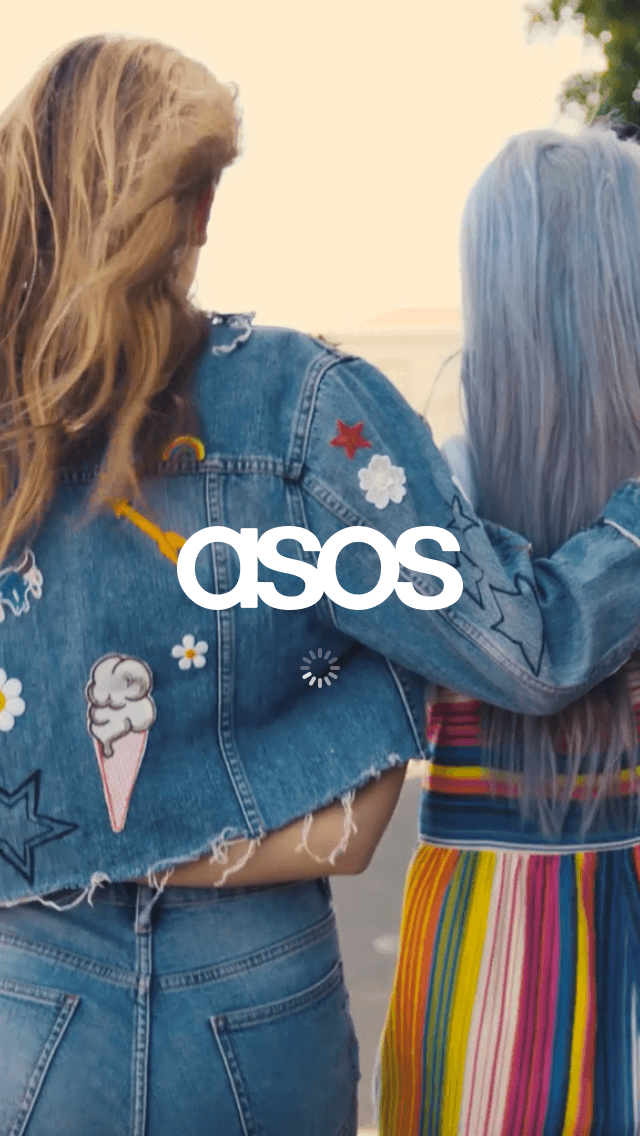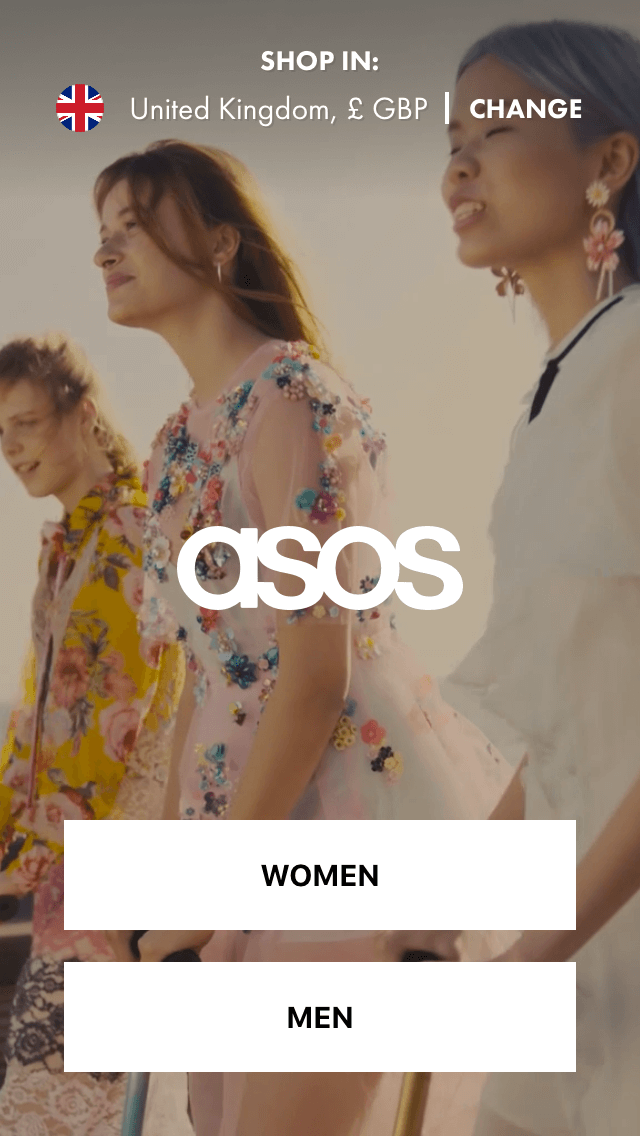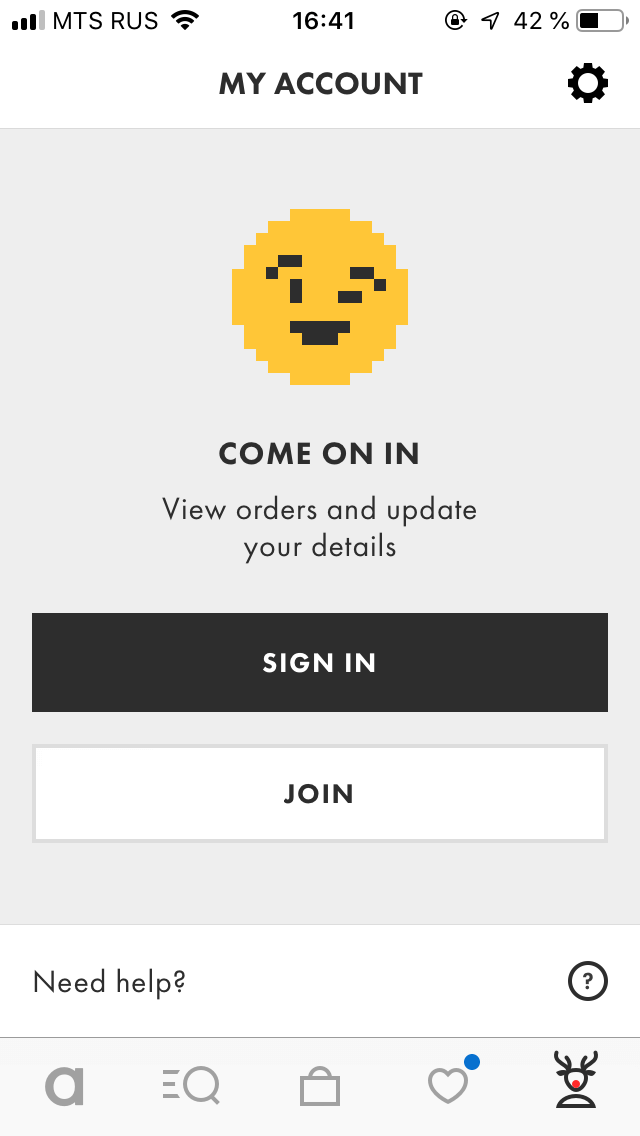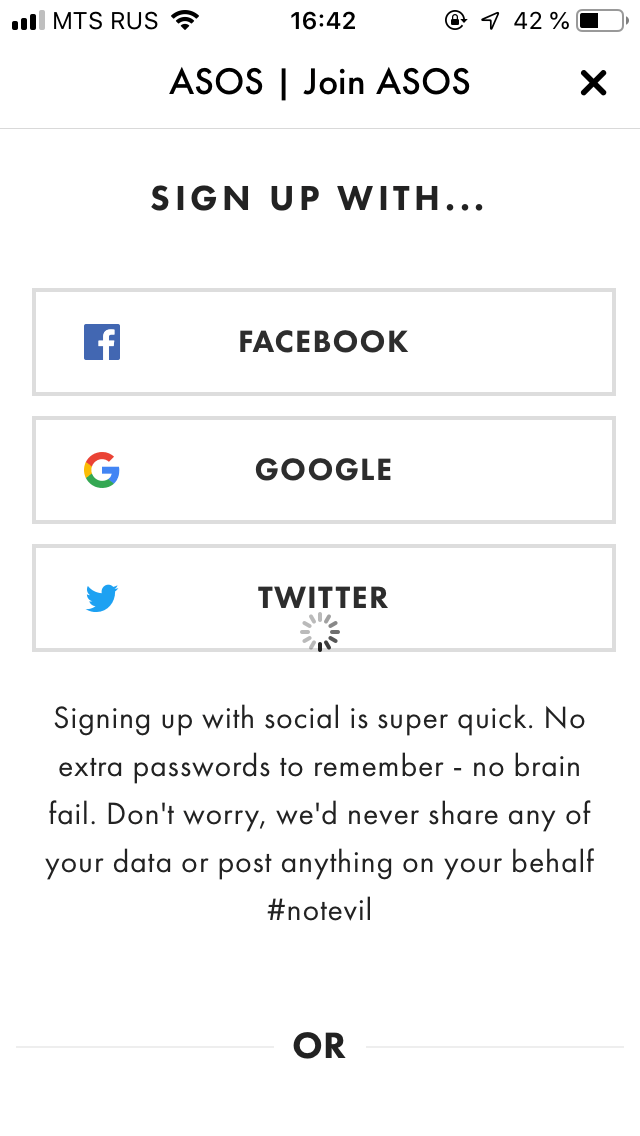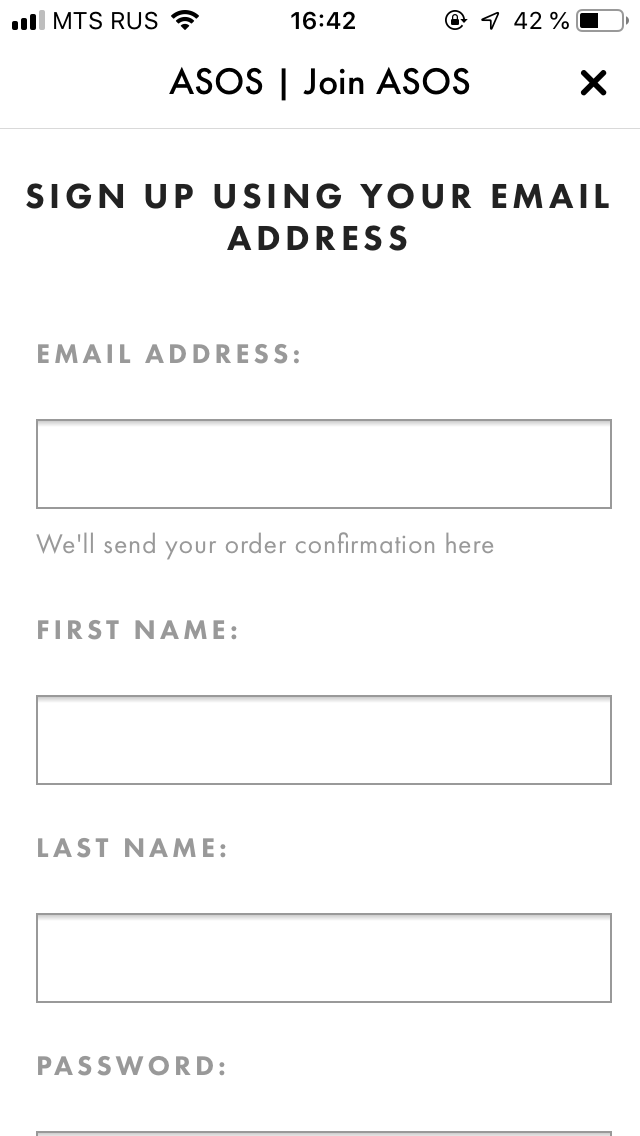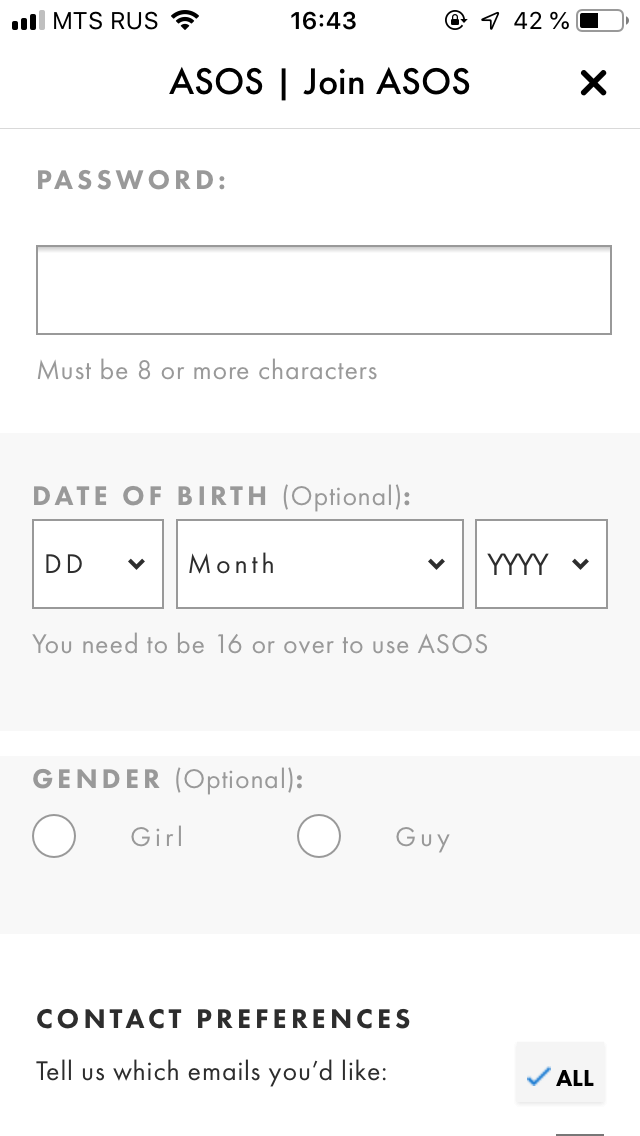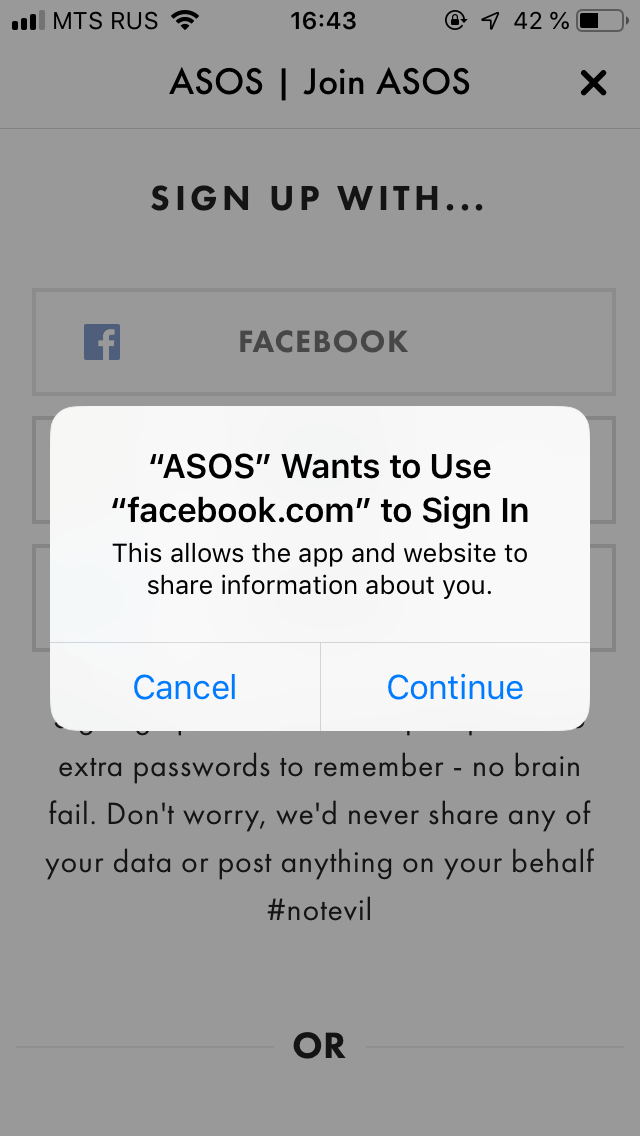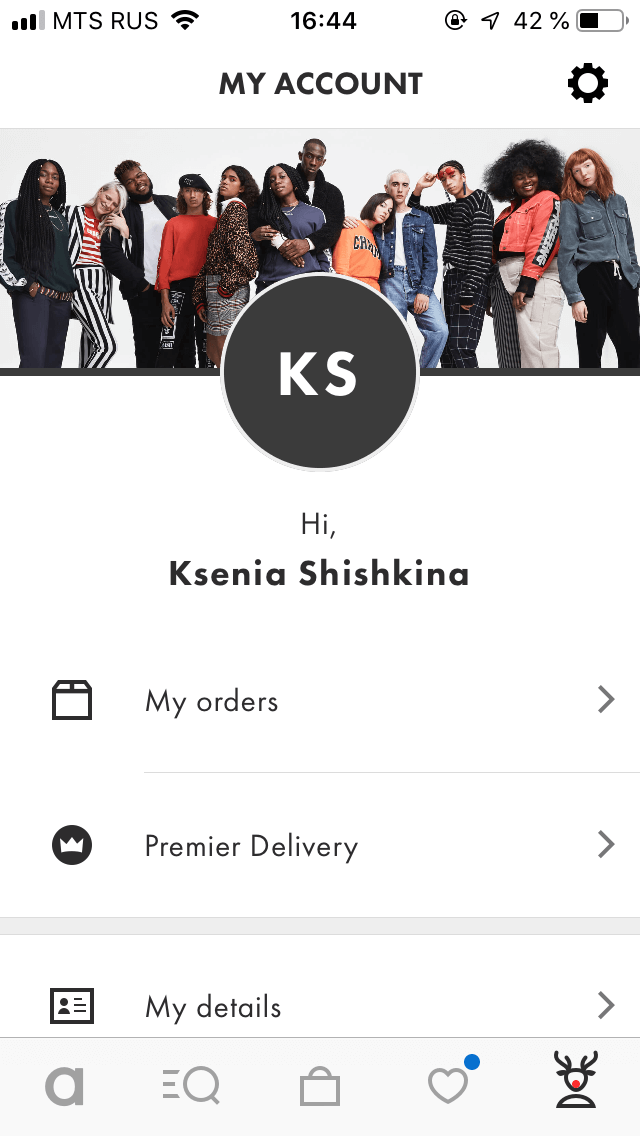 That's how ASOS, a well-know shopping app does: you install it, pick Women or Men for the catalogue (however, it's possible to switch between them anytime you like) and start browsing! That's it!
You'll have to sign up when you are ready to make an order though: so you will be offered to do it with your Facebook, Gmail or Twitter account. Or create an account manually, which is long and no one of sound mind will get down to it since there is a better option.
What if you showed the users your app or project is worth it before they even join it? That sounds really smart if acceptable. The person just start doing natural things they expect: making some choices, interacting, completing the tasks they were about — and by the end of the circle they are already devoted and willing to become a complete user, not just a pass-by or guest.
Duolingo has caught the point — and if I have never used them for my languages, I am now seriously considering continue with my Korean. Absolutely sure everyone feels the same and that's just genius.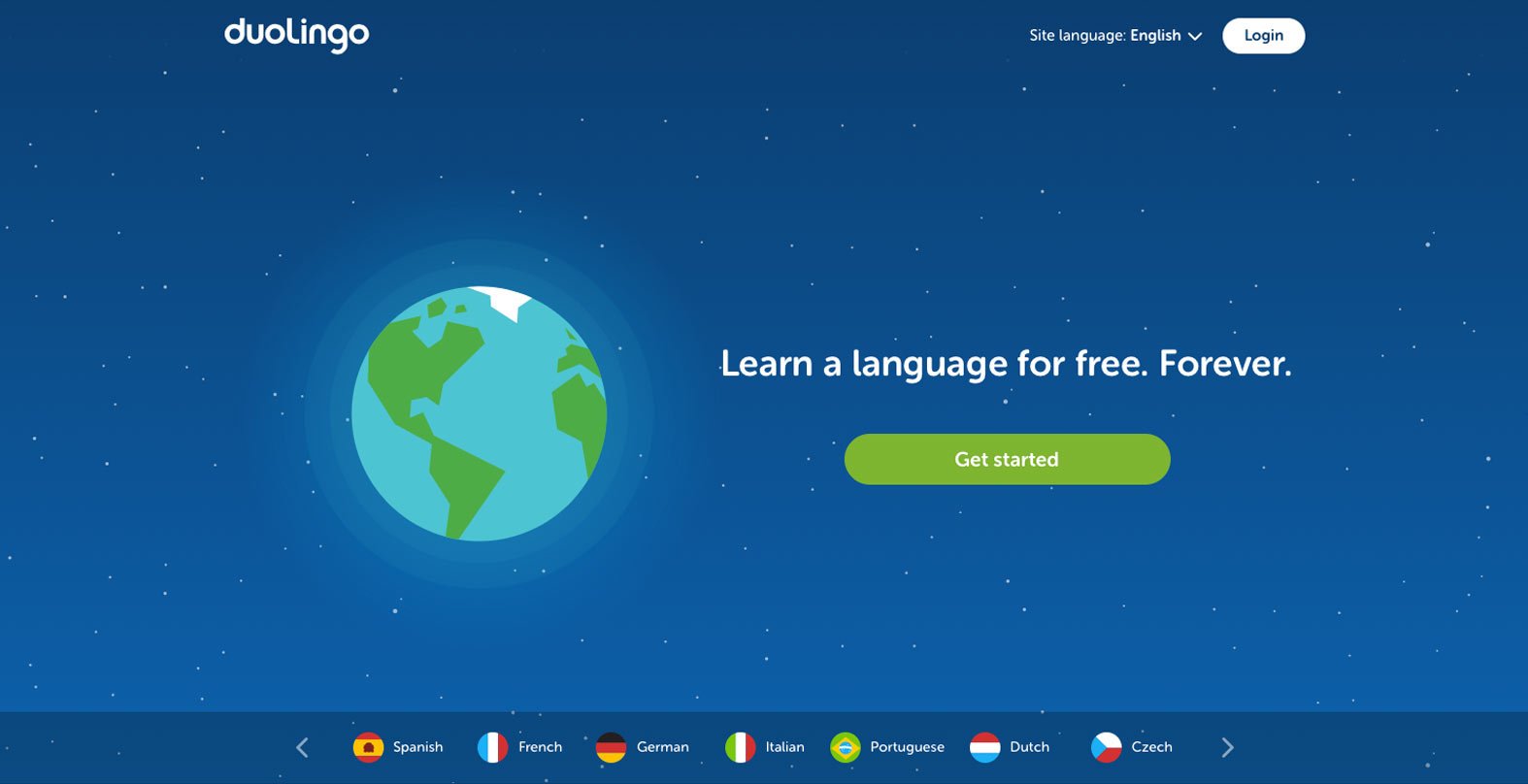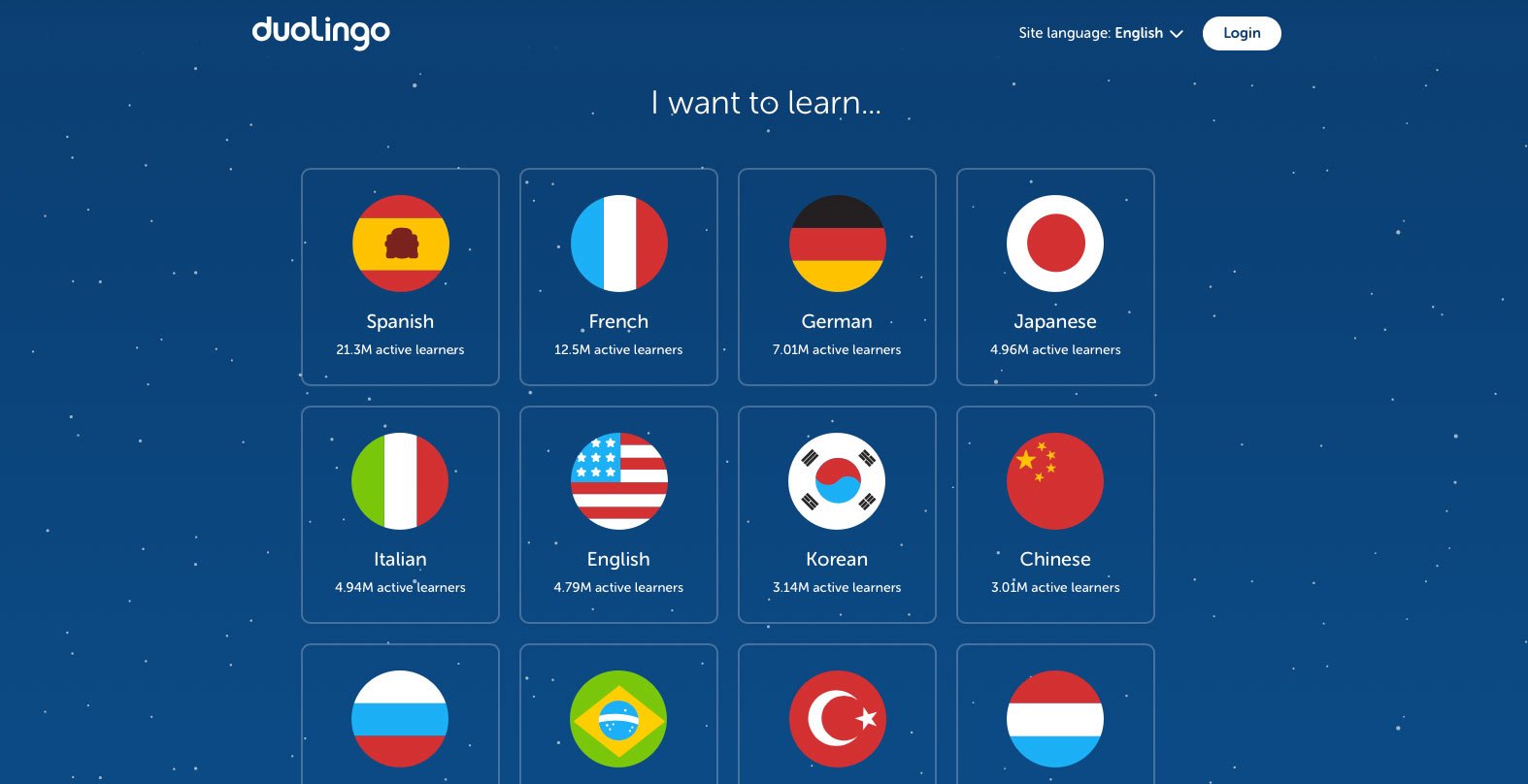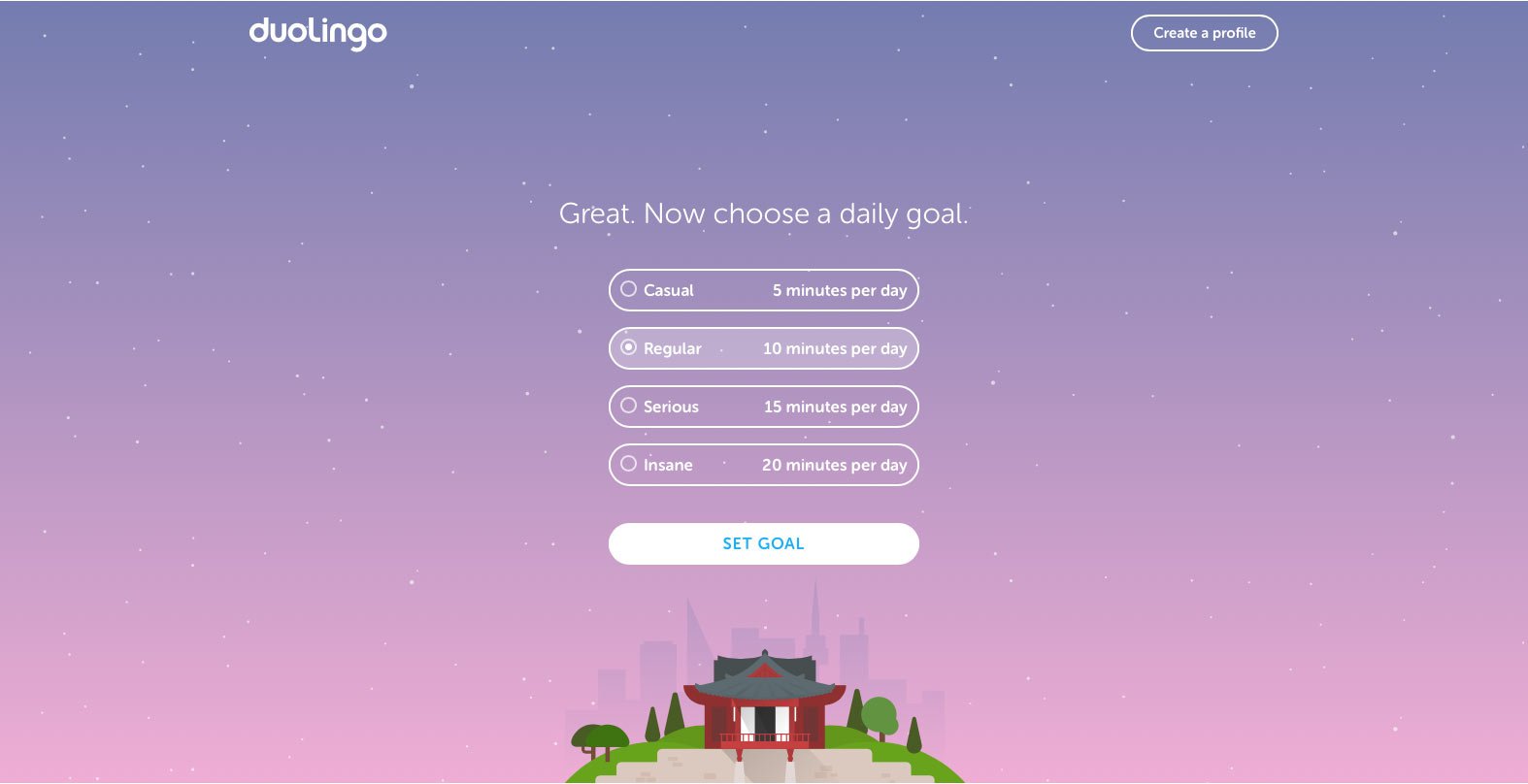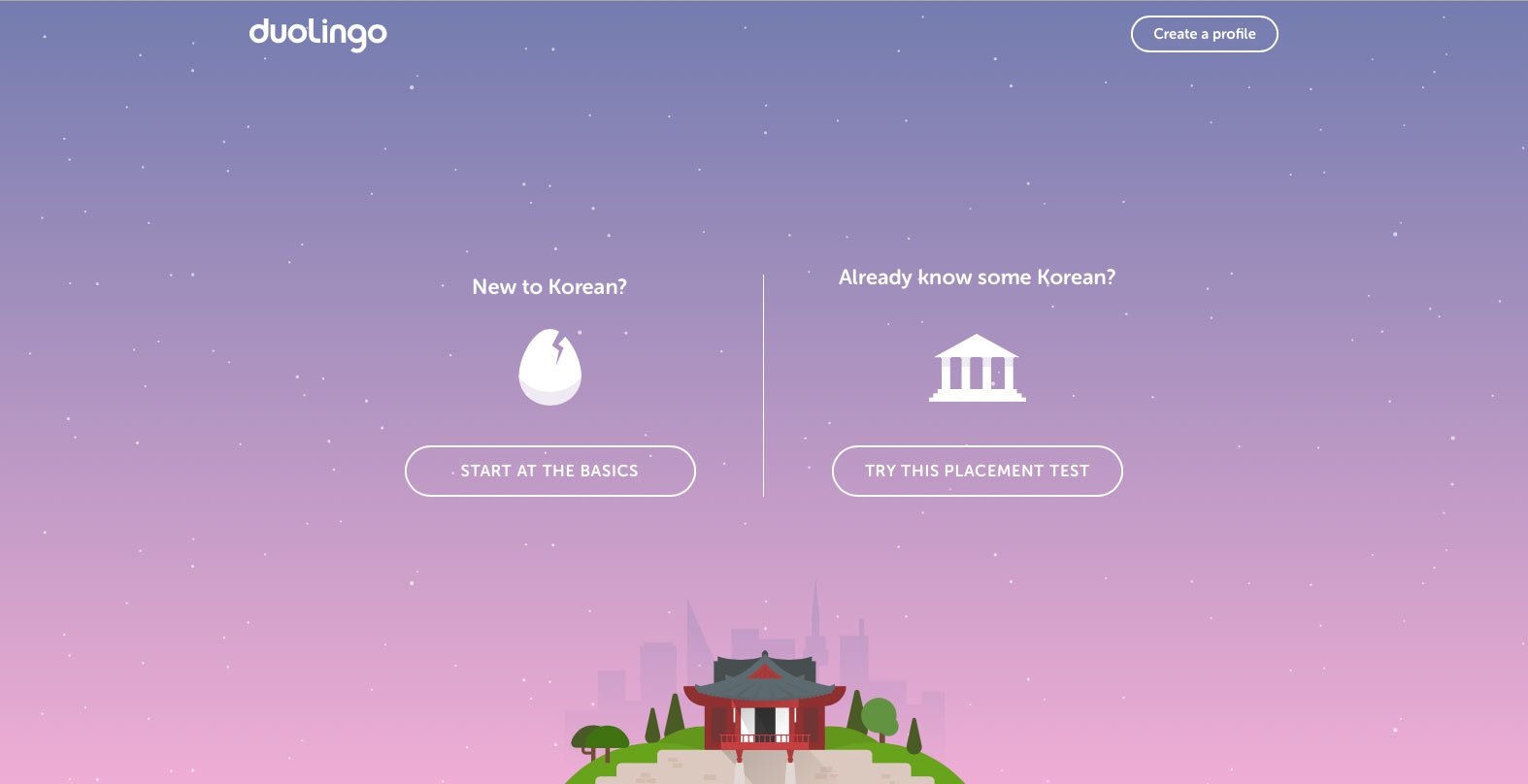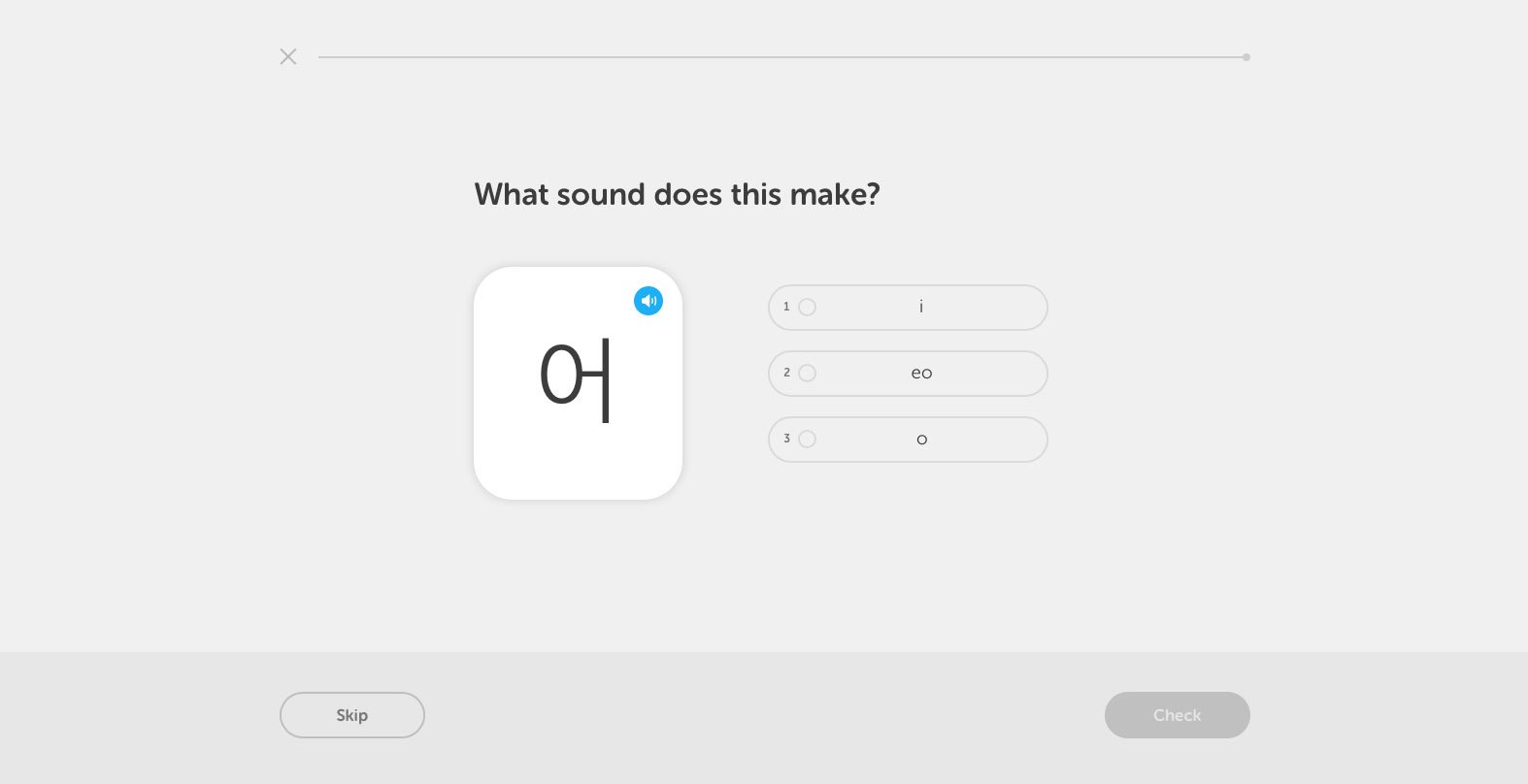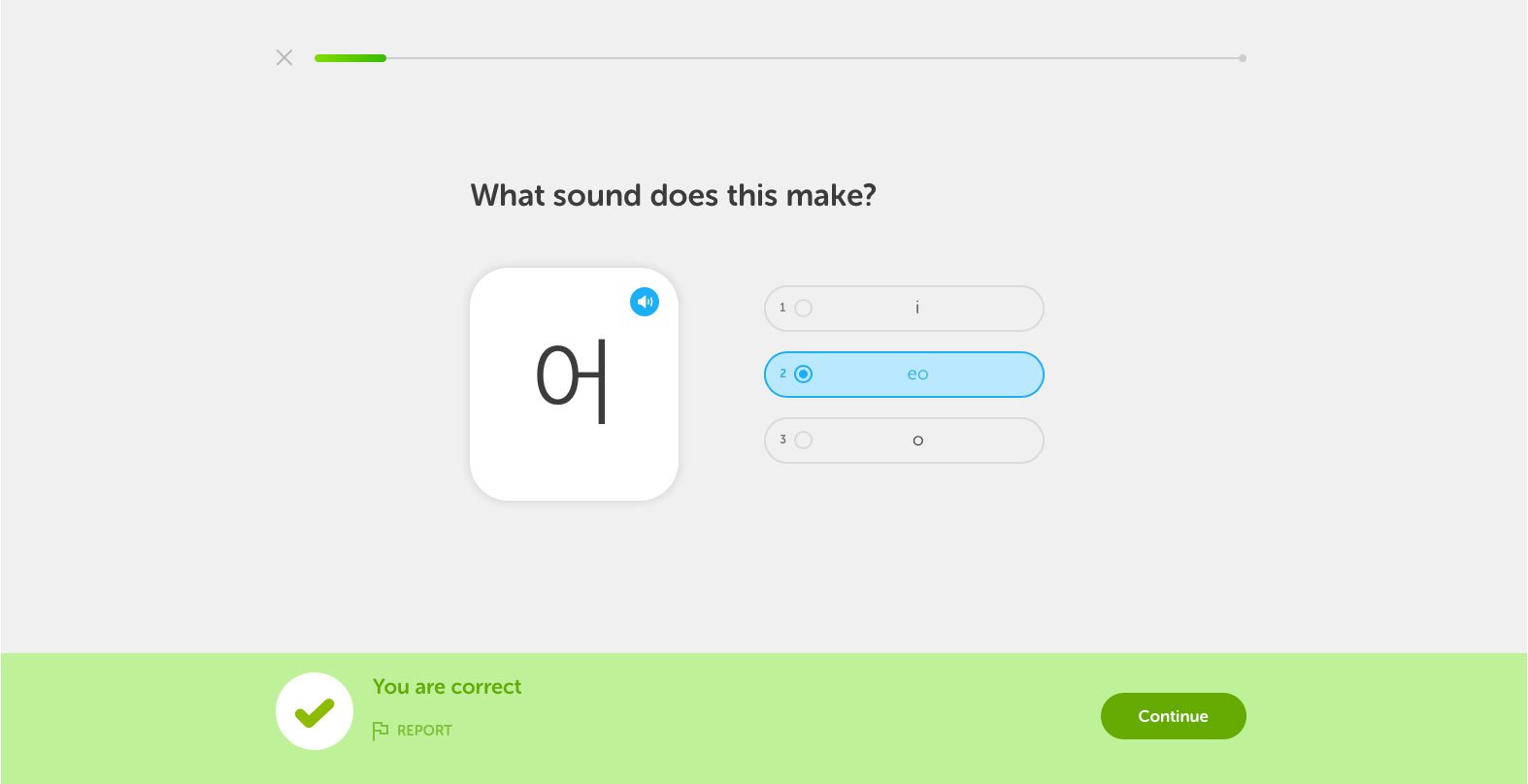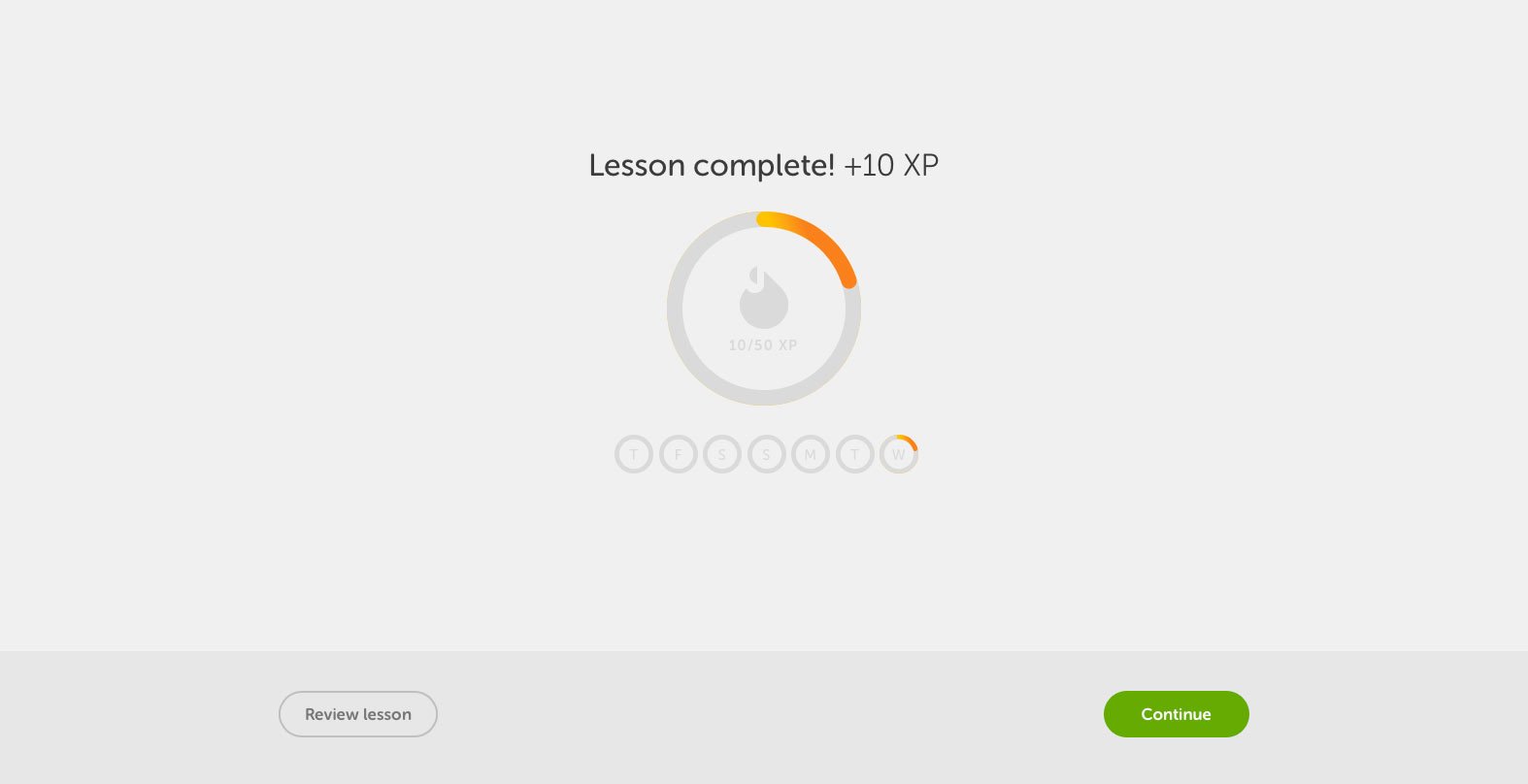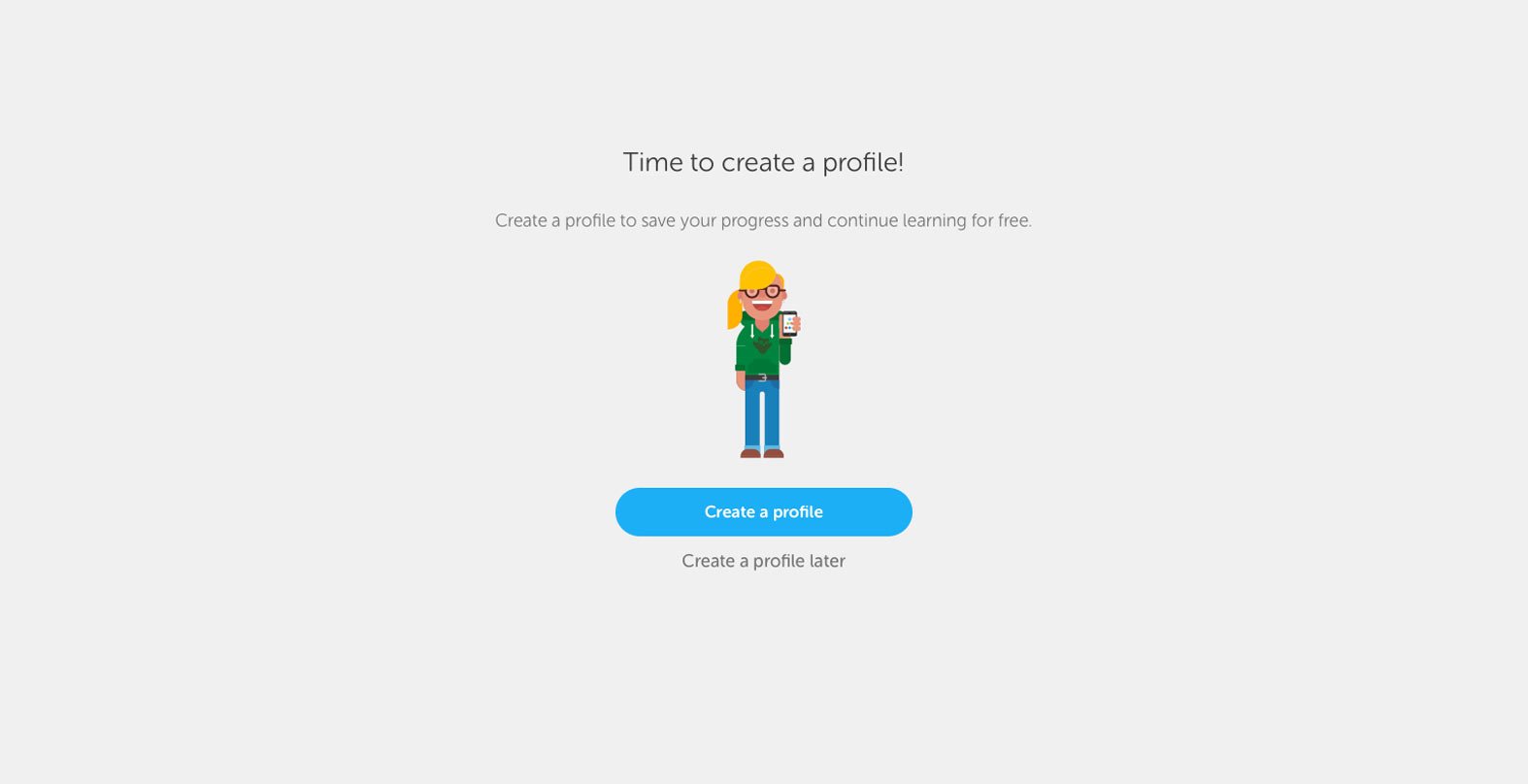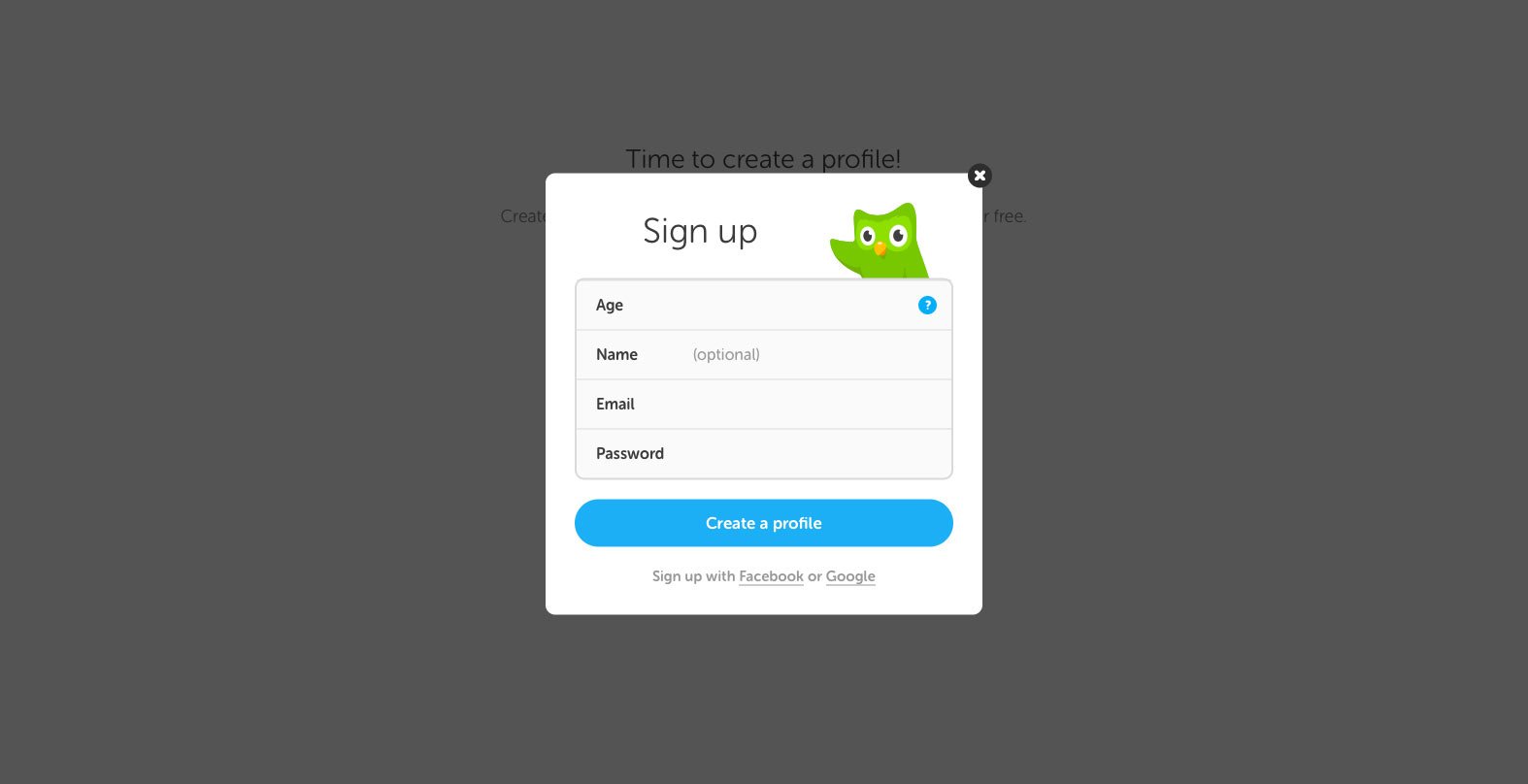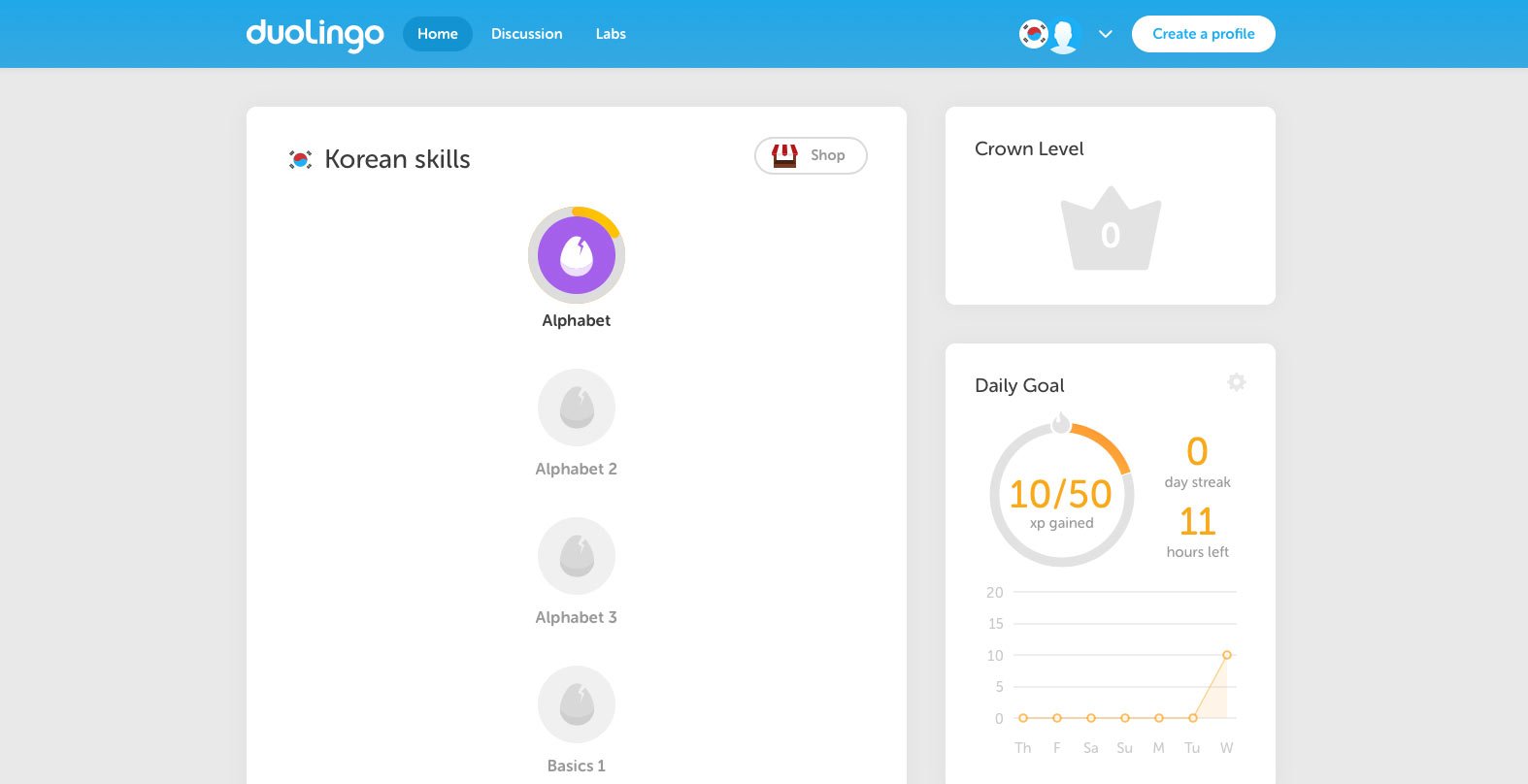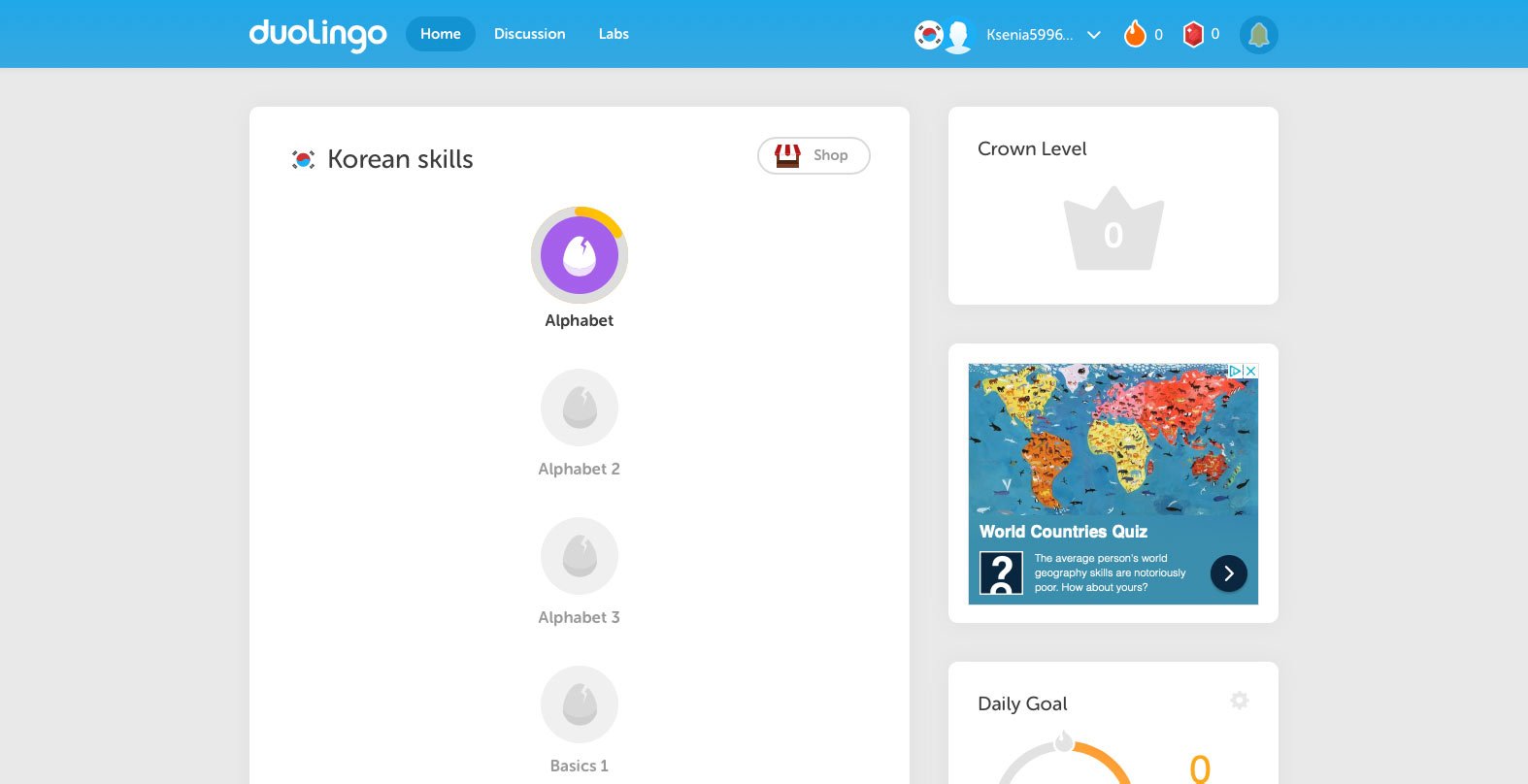 Once you've picked a language you start your first lesson right away, which is not too short, not too long, not too complicated. You complete it with the strong feeling of having really learnt something — this standing ovation is to you, Duolinguo! Moreover, progress stats in your dashboard are available even if you put away the registration, that's the bee's knees.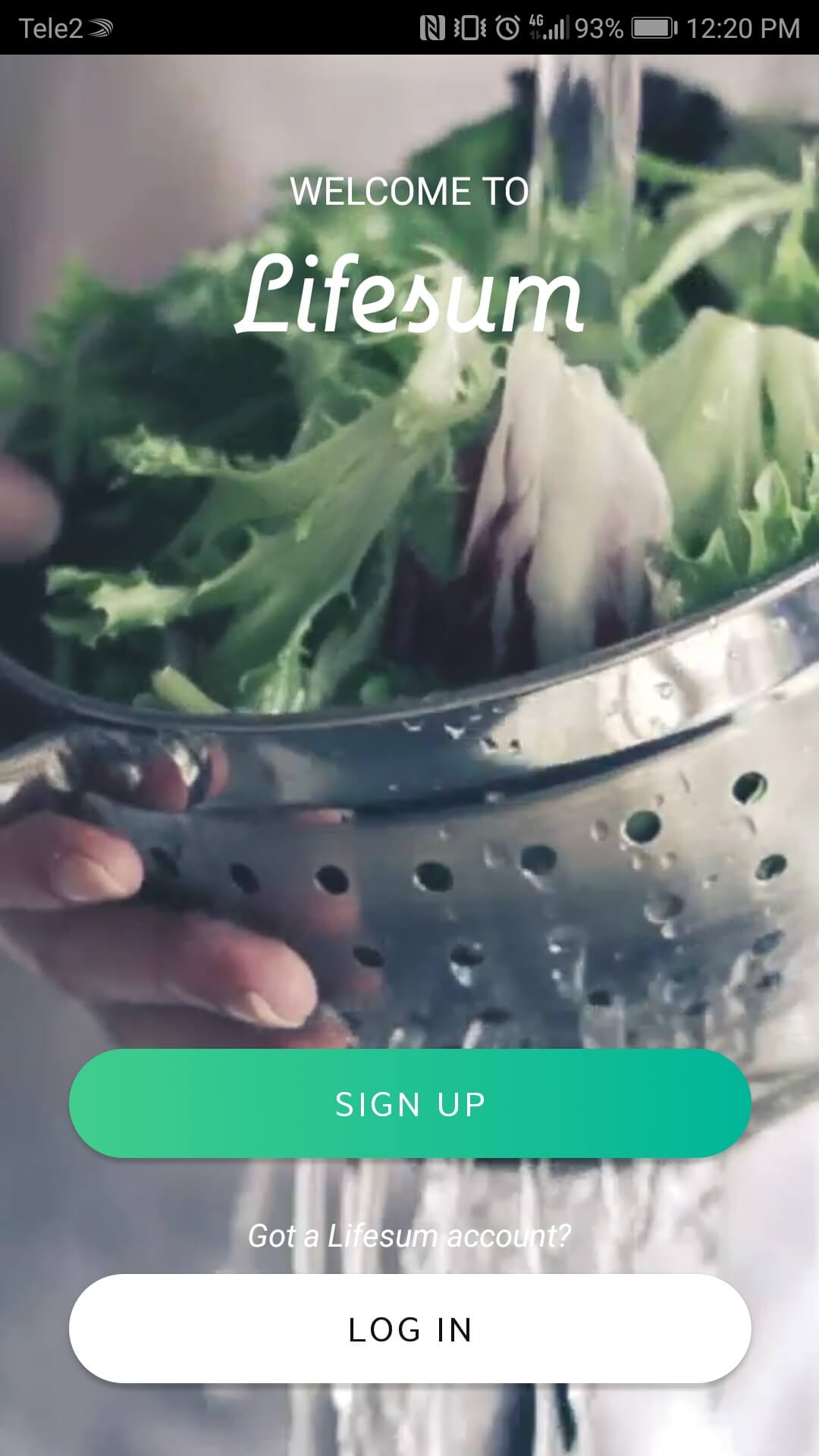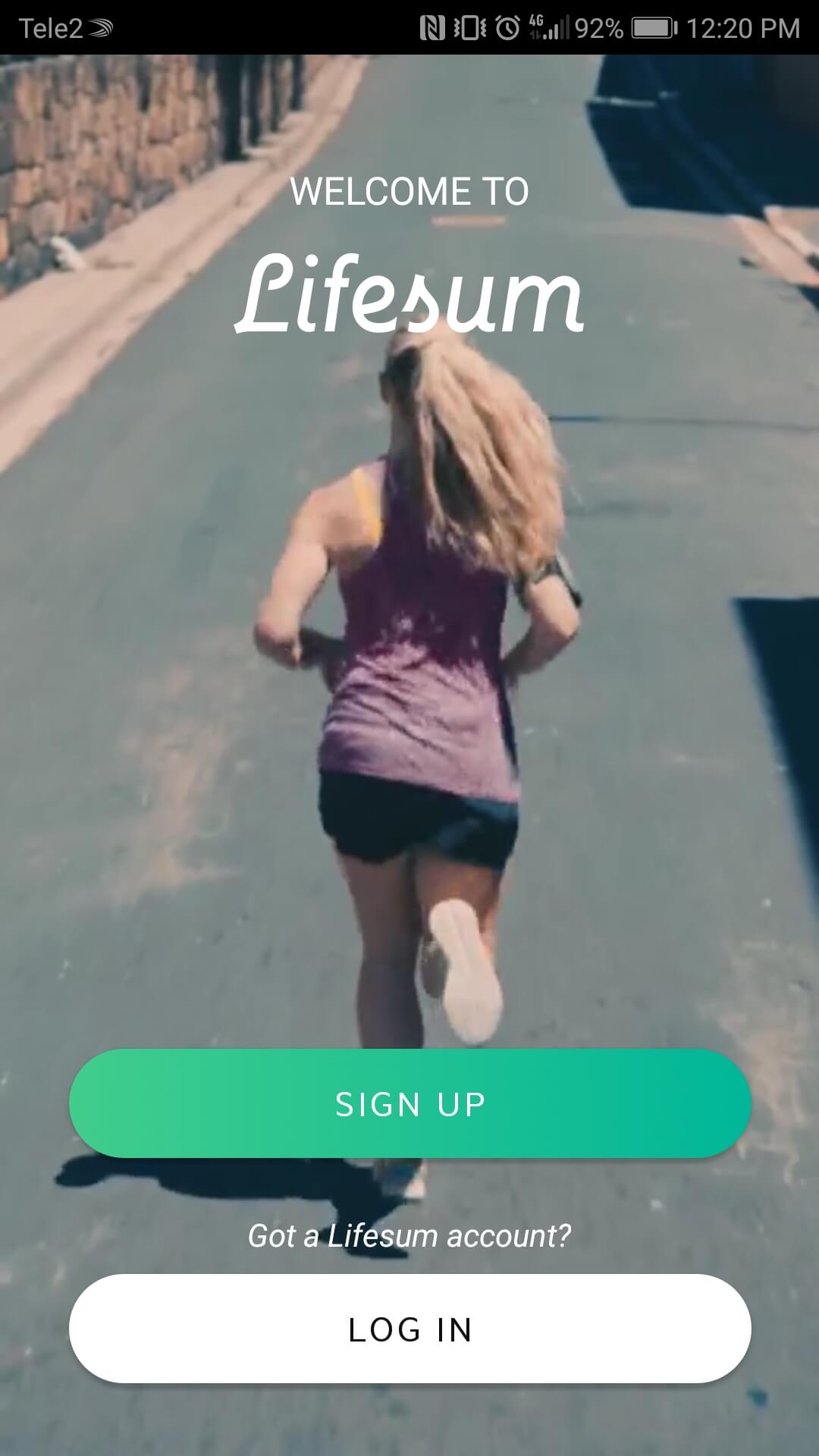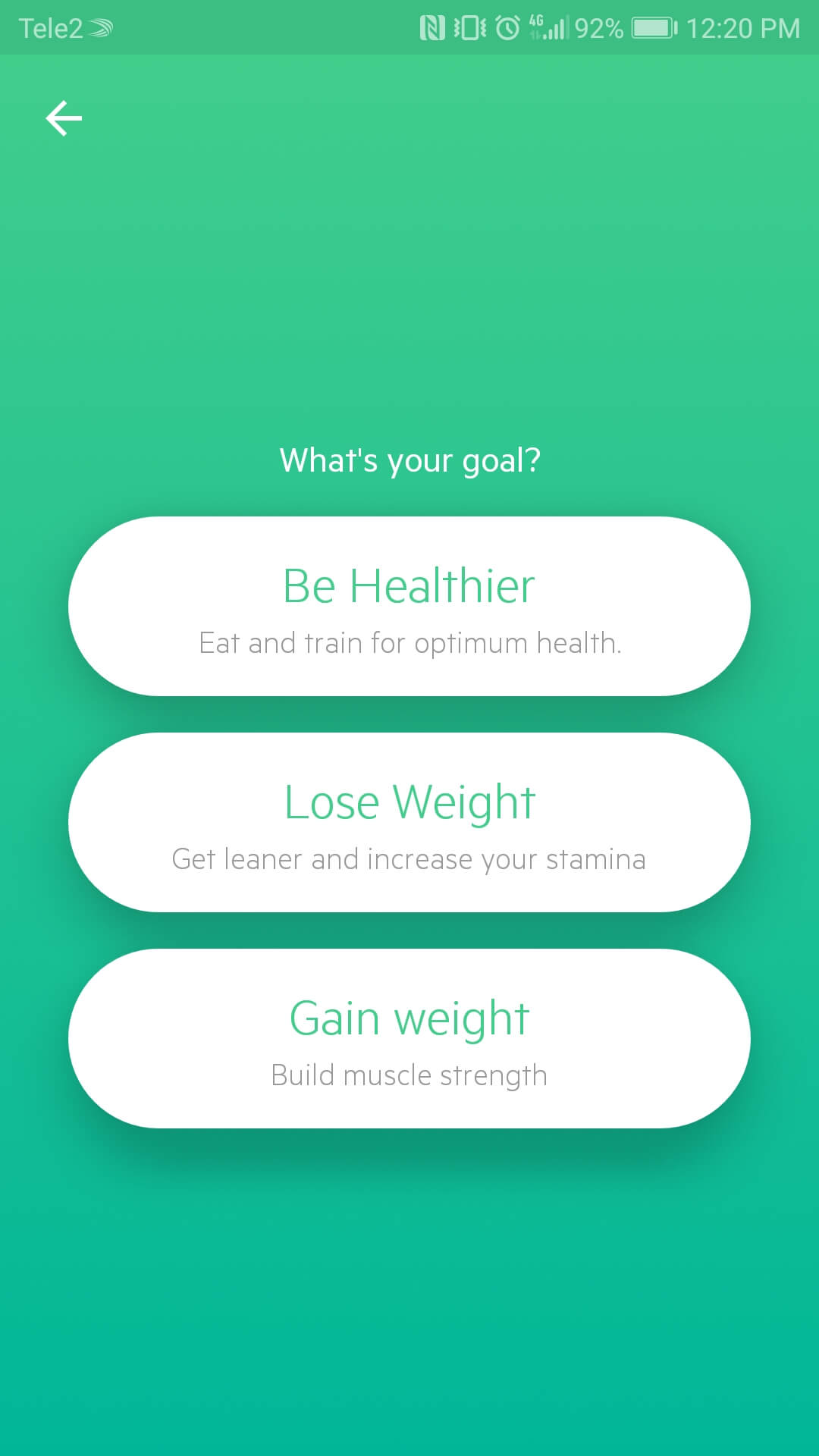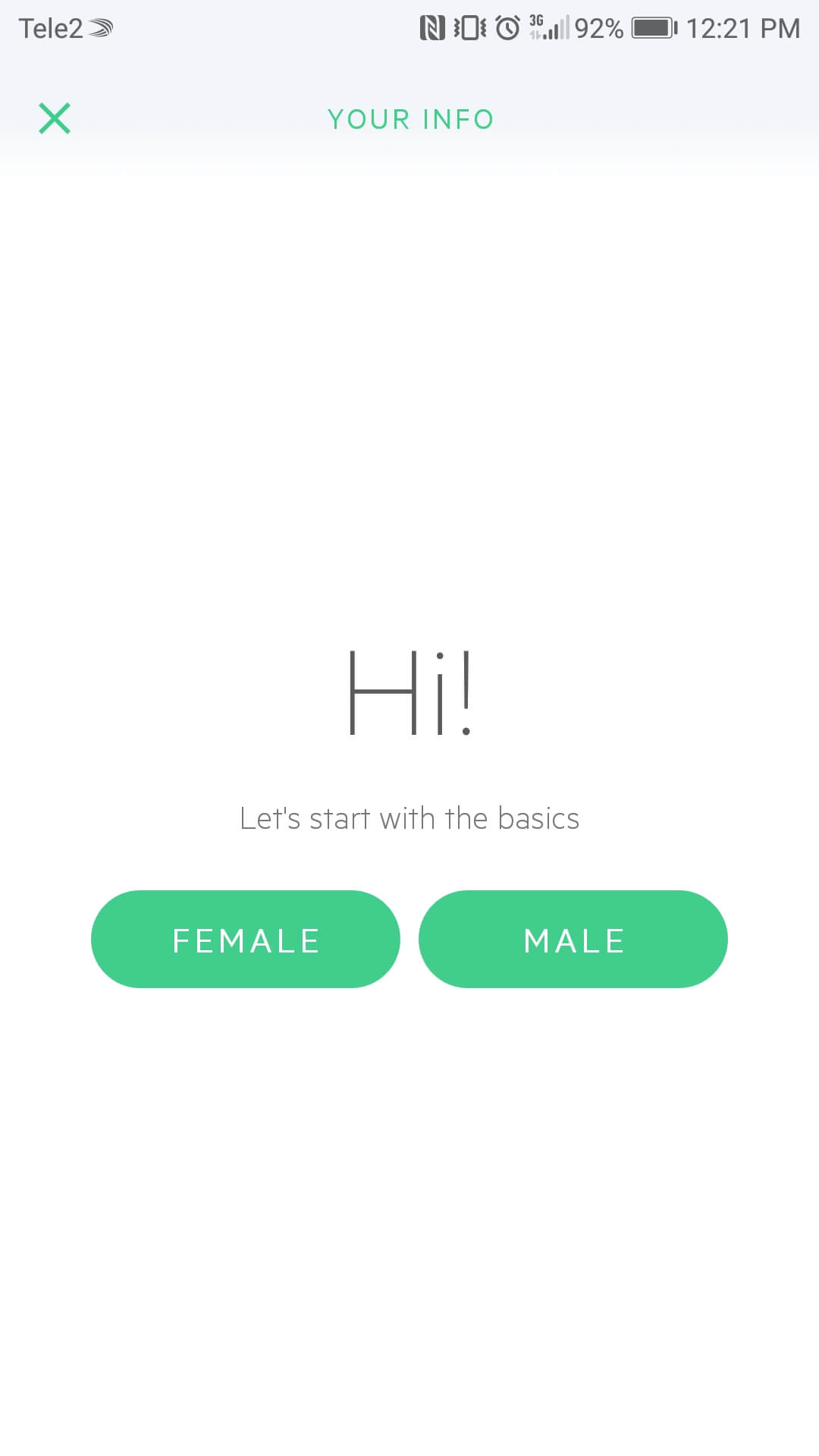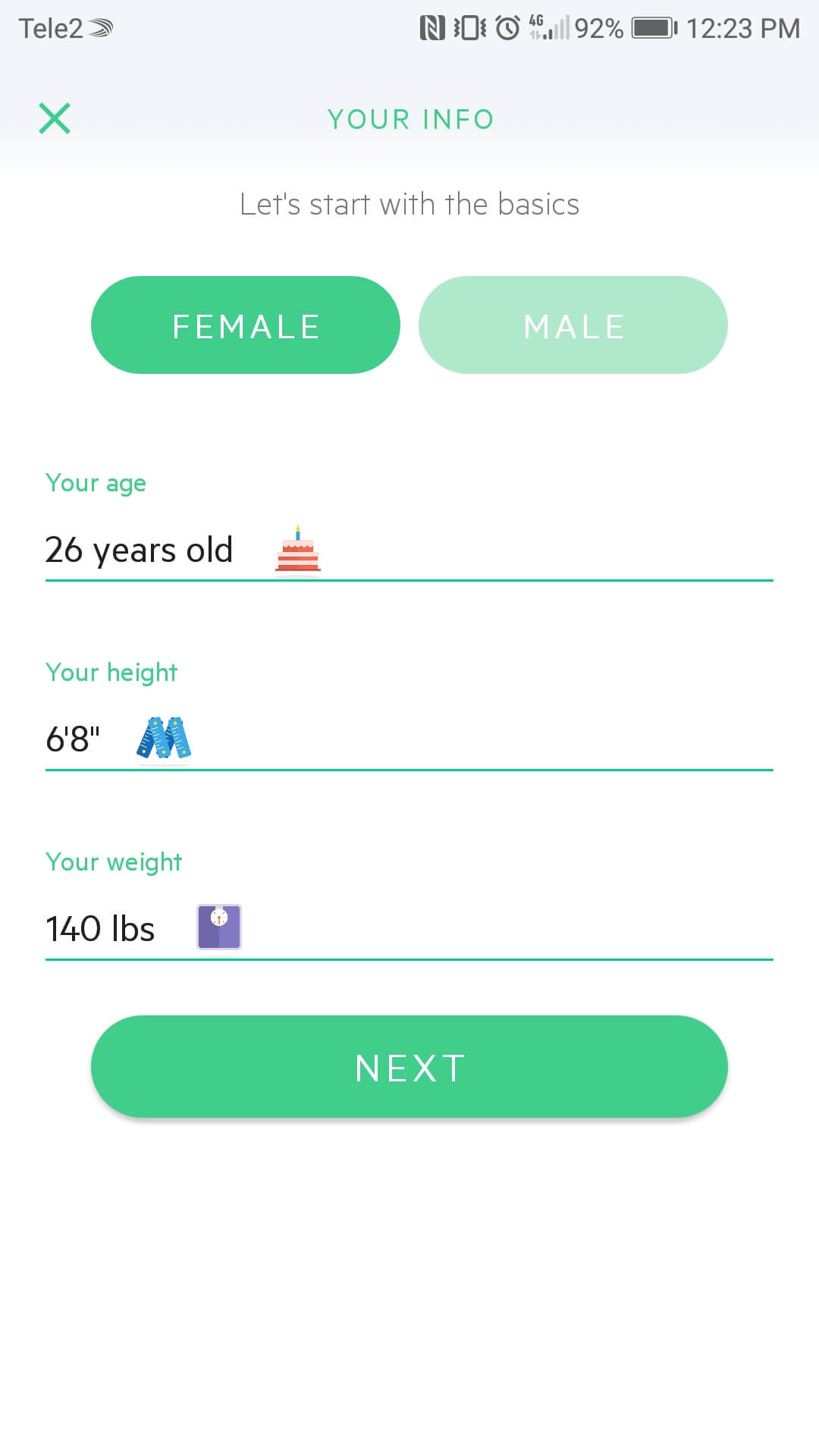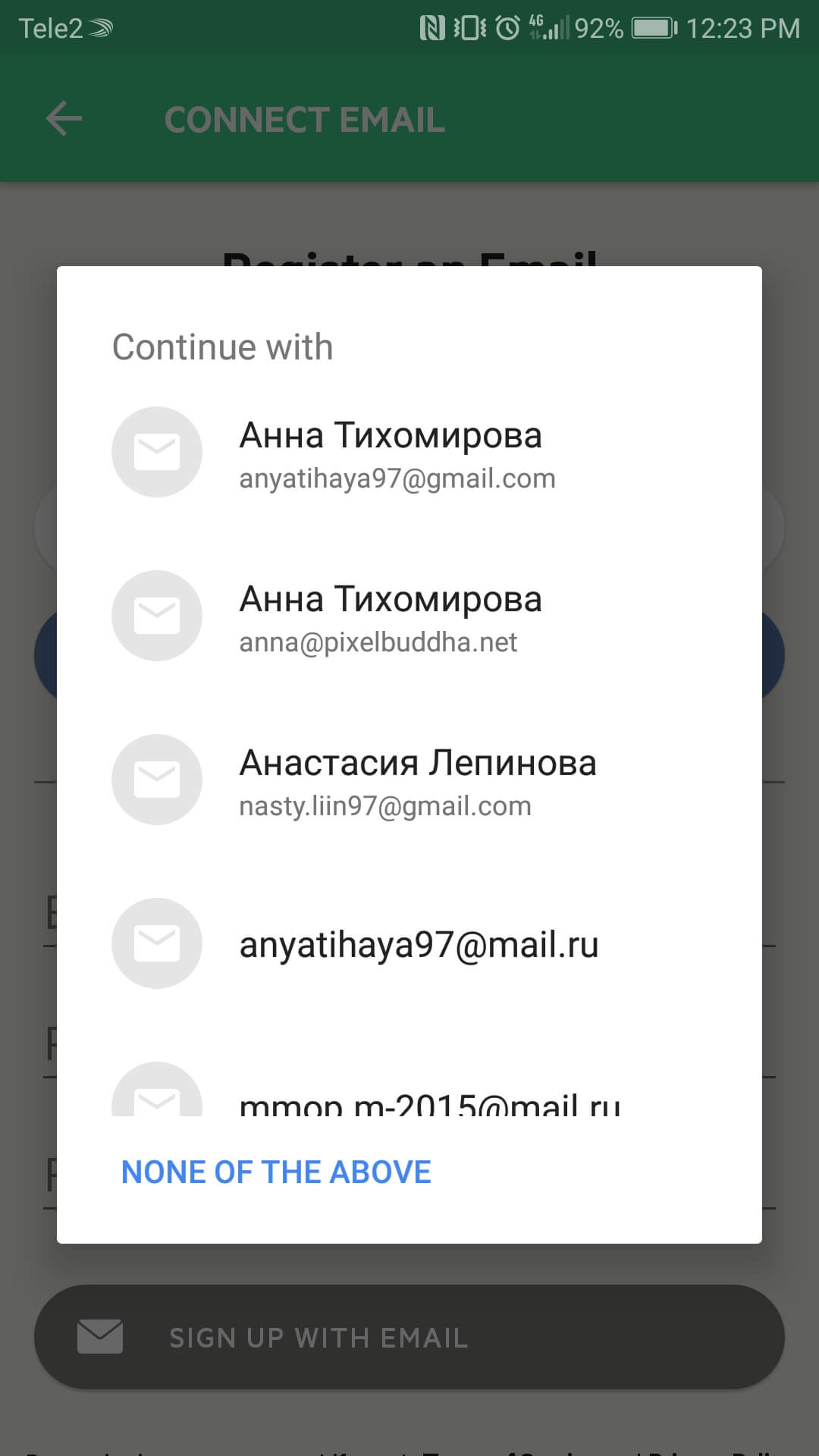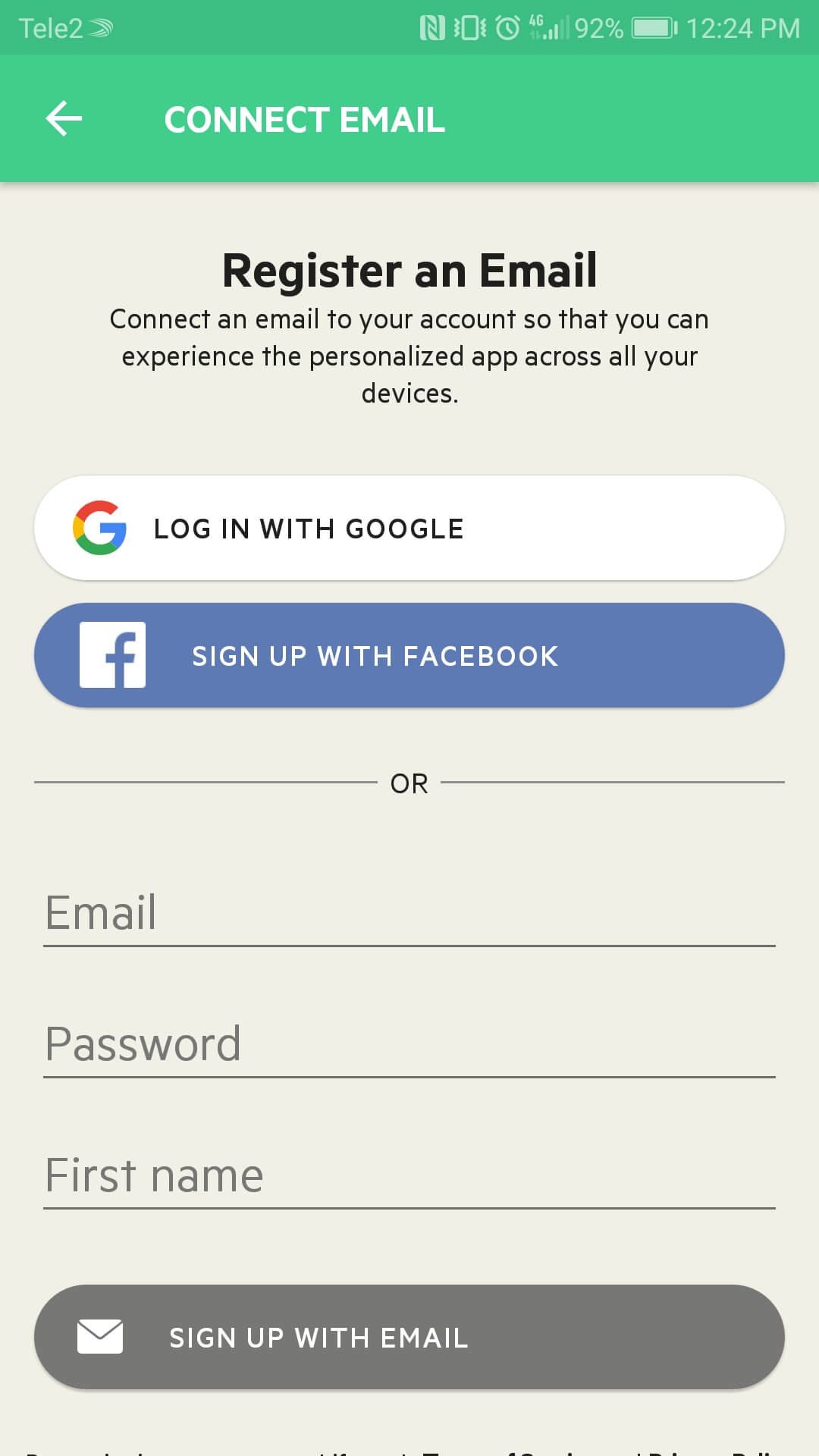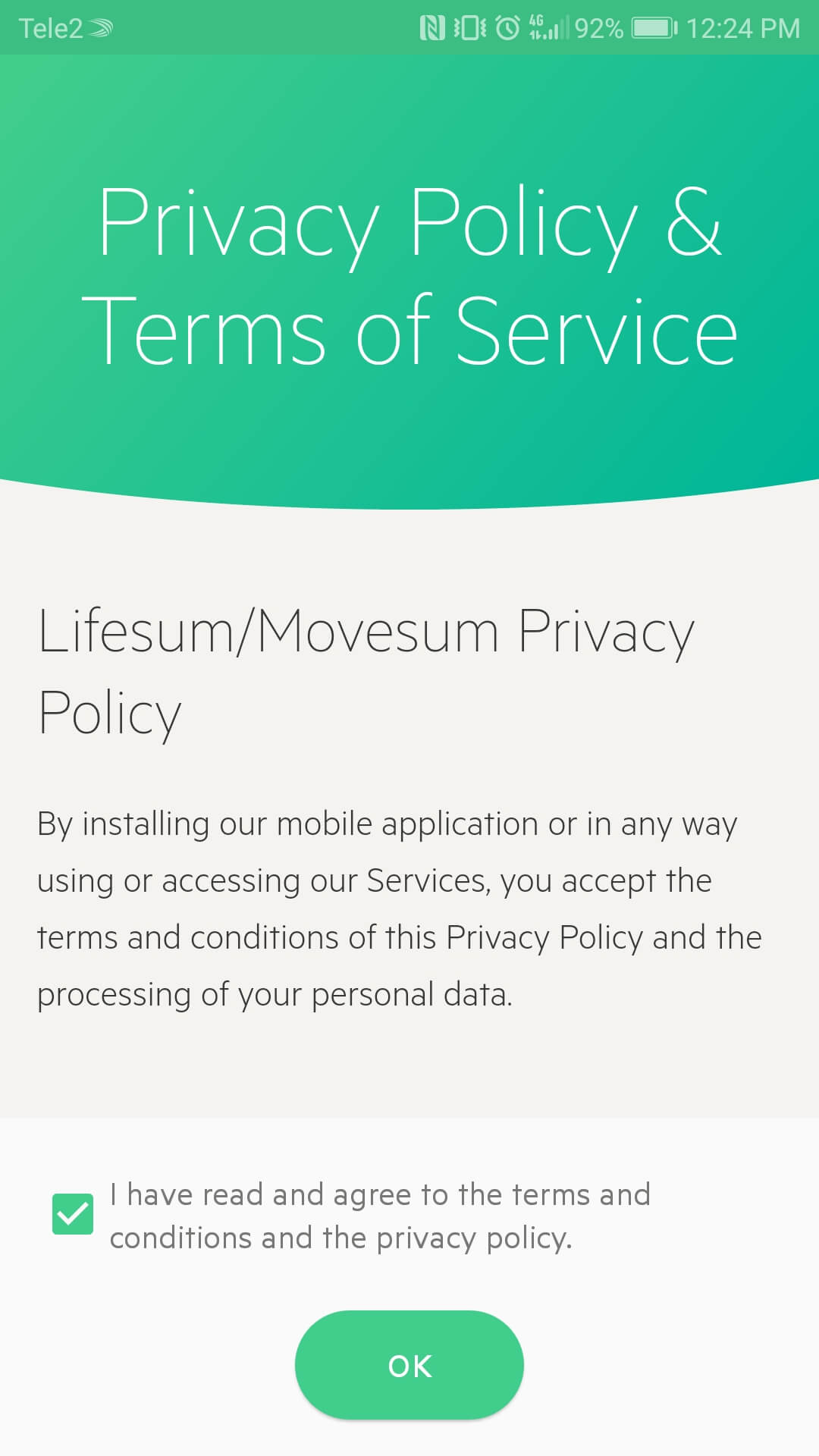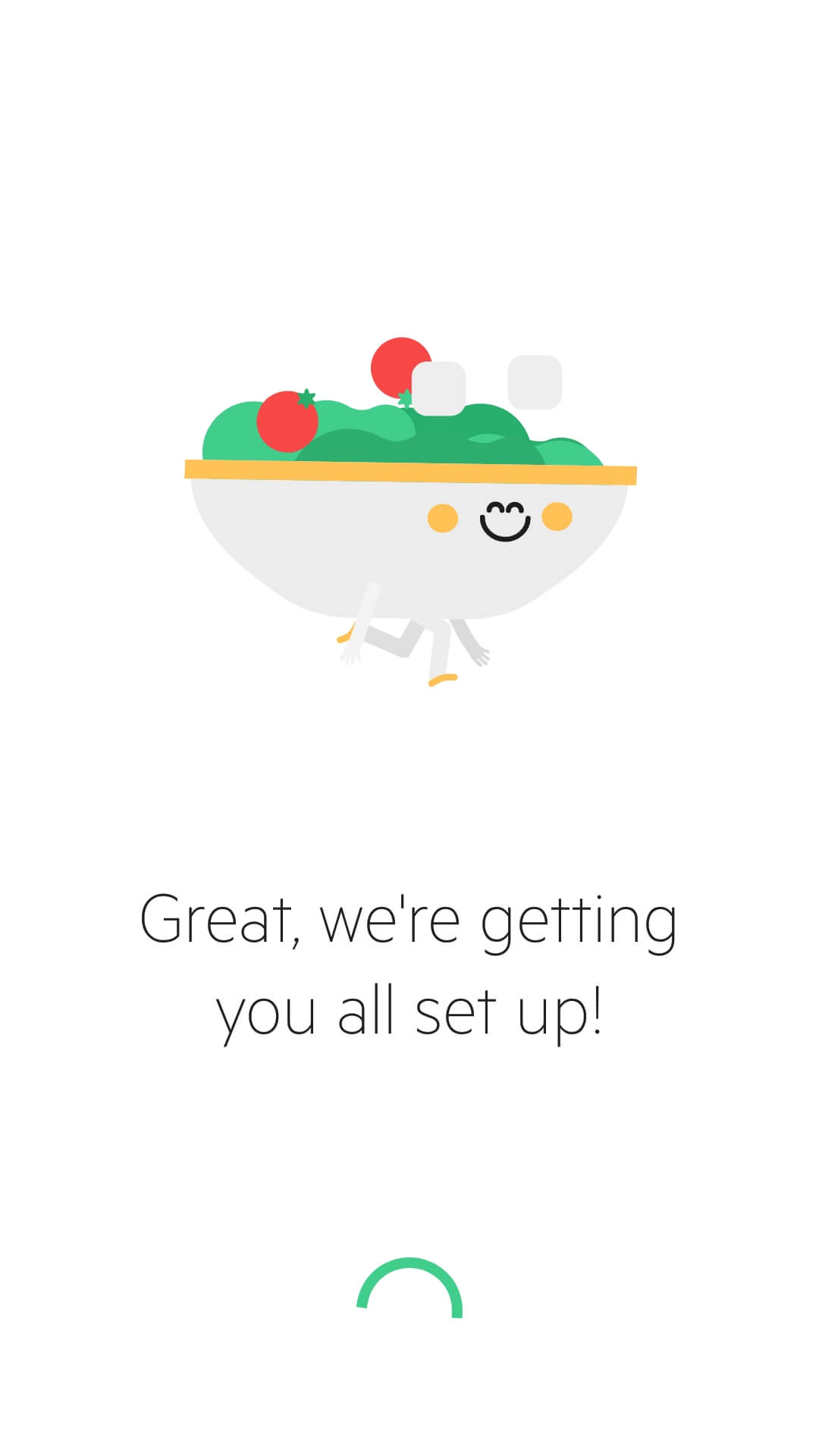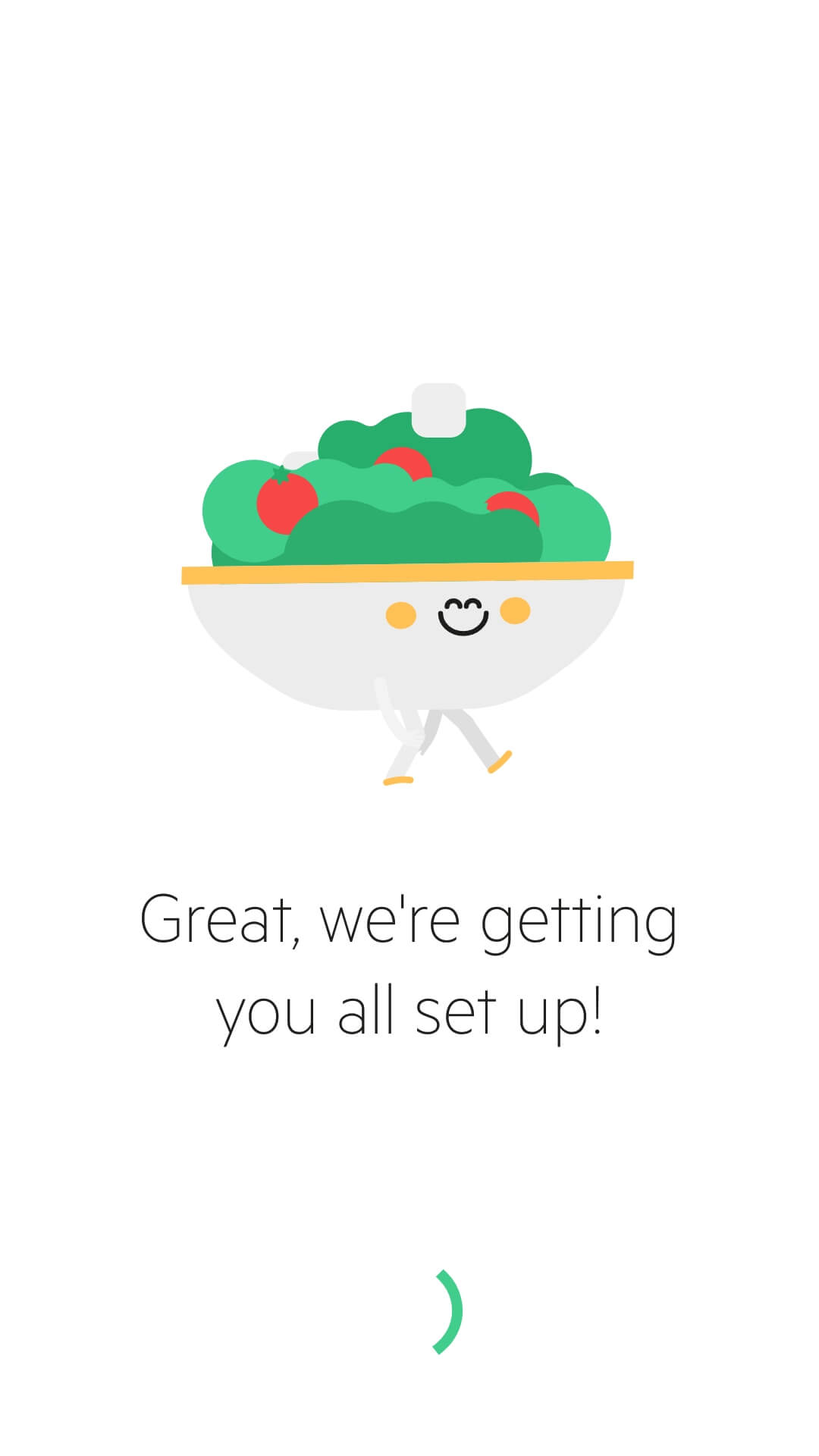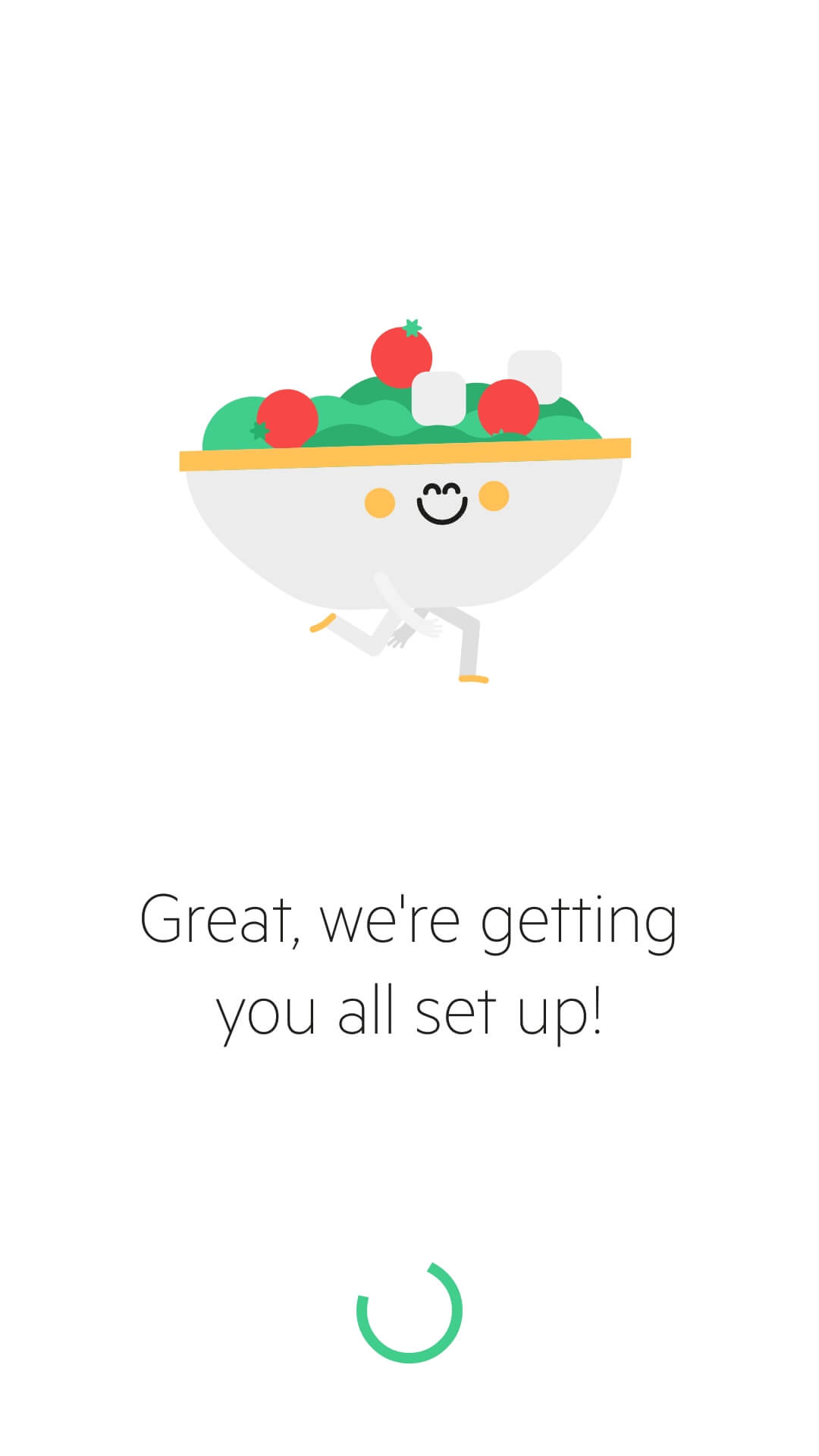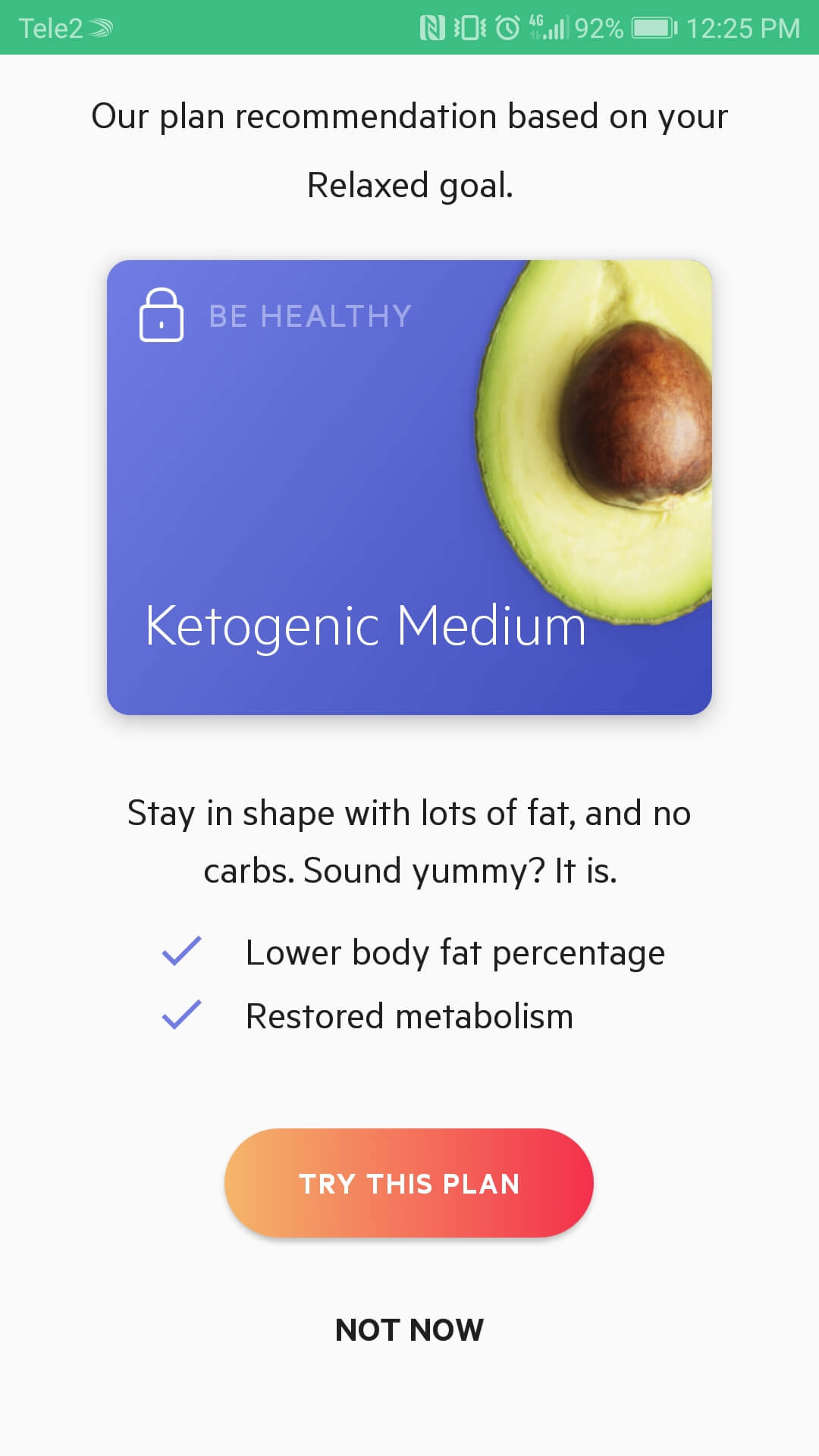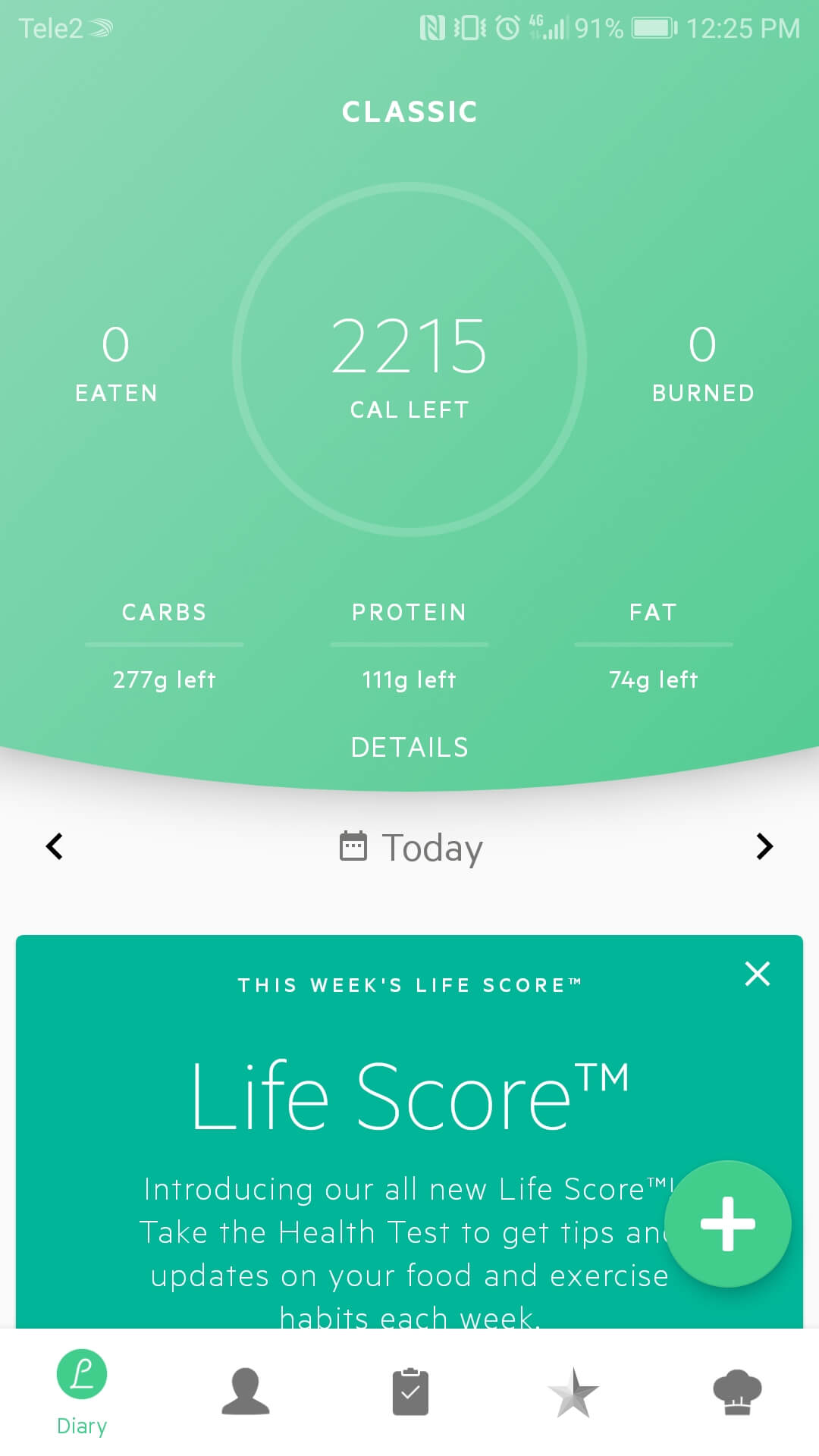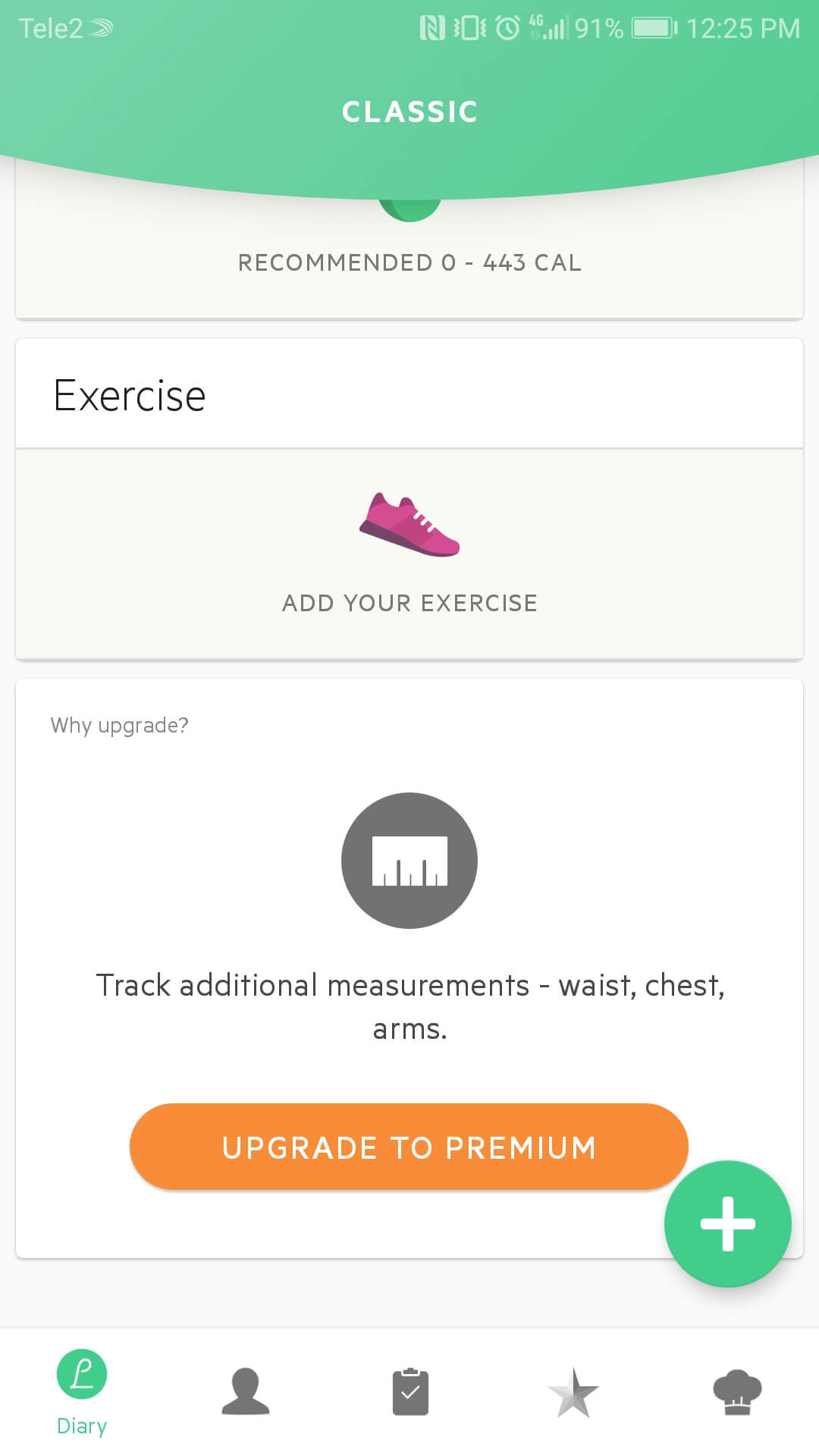 I also enjoy onboarding of Lifesum health app. A user is asked about the goal, and it already shows them if the app will fit their purposes. Some personal info comes next (age, height, weight, all logical and relevant) and, finally they sign up in the way they like. They may just create a new account or use Google and Facebook accounts to join. I was immediately offered to use one of my Gmails. Fine, that's it!
It basically took me less than 2 minutes to join Lifesum and already get the recommendations on the carbs, proteins, fat, calories and water I should consume. Add lovely design (just look at that hopping salad bowl!) , and you won't even think over skipping middeal.
Let the users skip if they like
A presence of a roundup is vital, but it irritates me when it's compulsory and the developers make me swipe from one tip to another without a chance to leave it for better day or for never. Keep it in mind when develop a project of your own.
The most appealing solution is the one to let the user shut the tour around the app. It's popular within developers, and I treat it as huge care about the user and their time, really.
Paper by FiftyThree is to prove it. Once it's installed the user sees the Navigate Paper carousel, showcasing the features and functional of the sketching app. The cross button is quite big and easy-to-notice, which means the tour is not constrained.
What if a developer already has a conception of onboarding the users of their app? Or doesn't feel like fixing the onboarding process as it already looks well and tested?
I honestly hope that in both cases it will work as planned and convert new users into power users. That they won't drop off at a complex sign-in or payment step.
The truth is that in the universe of small and unknown apps minor details matter a lot. And the more a developer does to help the fruit of their intense work grow the more user-friendly and convenient it will be for a human. Noticed and downloaded — it's mainly about marketing, of course. But using is the way the app hits our targets and, first, onboards users.
Remember that only one of 4 users leave forever after the first launch. That most users don't need much time and effort to hate the app. So wisely-built onboarding is the way to tell 'Please, don't go, I'm cool' to the user. And prove it.