The Designest may receive compensation from companies, products, and services featured in this publication. For more details, please refer to our Affiliate Disclosure page.
Everyone working in the creative field knows Adobe tools. The majority uses them every day — Photoshop, Illustrator, InDesign, Premier Pro and many others. However, when you decide to pay for the subscription you may face quite expensive prices. To not let them stop you from using these professional tools, I found the best deals Adobe Creative Cloud can offer its users.
Here you will be able to pick a perfect deal that will lower the price of the tools you need. Discounts for students and teachers, teams, individuals and many other variations are gathered in this list so each creative folk could find something useful. You can also search for Adobe deals covering the exact tool you need in case you are looking for just one. Well, speaking shortly, I tried to meet the possible requirements of each and every one of you so just pick the ideal Adobe discount for your creative needs and save your time and money!
Best Adobe Discounts Right Now — Our Top Picks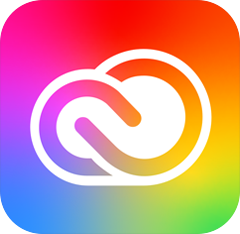 2 Free Months of Creative Cloud 
The offer is available all the time, so you are the one who decides when to use this opportunity and start exploring CC for free. 
*Eligibility requirements apply.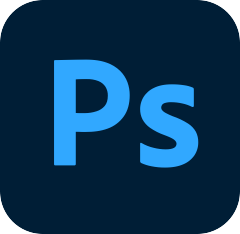 If you don't need entire Adobe CC, it's wise to only get Photoshop alone and save approximately 50% on subscription.
*If you buy photography bundle.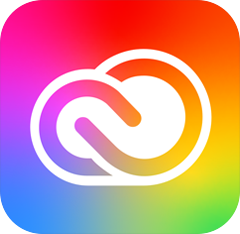 Adobe Creative Cloud for Students
For new users the best Adobe discount is to qualify yourself as a student (even if you're not!). Students get the best deal!
*Eligibility requirements apply.
How To Get Adobe Discount
When you decide to finally get an Adobe subscription, you need to know exactly what you need to get. Pricing and plans for the Adobe software can be confusing because there are so many different options and Creative Cloud apps to remember: Acrobat, Premiere Pro, After Effects, Illustrator, InDesign and the list goes on. You should keep in mind that even though Adobe will always try to offer you the Adobe CC All Apps subscription, you are not obligated to pay for an entire collection of apps you don't use. 
You may buy each Adobe app separately, just like you can buy Adobe Illustrator and Photoshop, or find the plan that consists of the tools you actually need for your work. There are plenty of options for different tool combos, so you can purchase them in packages for graphic design, video editing, UI/UX design, and other tasks. Or you can find a good offer for the Adobe apps you need separately and create a perfect mix for your work.
However, even if you figured out what you want to get, you can become really perplexed about your plan's type (student, person, corporation, etc.) and the duration of the subscription! In order to assist you to understand how to receive the best Adobe Creative Cloud discount in 2022, I've put up a short guide. It will show you the options for existing and new users, temporary discounts, Creative Cloud pricing, how to get a free trial and some tips on how to save money by getting the best Adobe deals both at this moment or the ones that work all the time.
Here is my tutorial on how new and existing subscribers can receive the biggest discounts on Adobe Creative Cloud.
Adobe Discounts For January 2023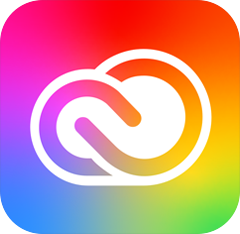 Students and Teachers Save Over 60%
The teacher and student discount is yet another fantastic offer in addition to the Adobe Black Friday Sale, giving them the best value for the subscription. Those of you who are educators or learners are in luck! You'll be shocked to learn that the Adobe "All Apps" subscription offers savings of around 60–65%! That's actually the biggest offer of all Adobe Creative Cloud discounts. The plan with teacher or student discount will cost you $19.99 per month, which is less than the average user cost of $54.99. So, if you're studying or teaching and want to advance in Adobe and become a graphic designer, I highly suggest taking advantage of the discount as it's a great deal! 
*Eligibility requirements apply.
All you have to do in order to qualify for the Adobe Photoshop student discount on the company's products is show documentation of your school enrollment. And what if you aren't a student but really want to pay a little less by using the best Adobe discount? I have a tip for you.
There are many courses that you can take and participation in them will be enough to get an Adobe student discount. So check the ones you are signed up for or look for some new ones that will get you the benefit. If you aren't sure if the course will provide you with such documentation and the About section didn't help you to get the answer to this question, you can always go to the customer service chat and clarify it. 
Another way to get the discount is to take advantage of the discounted Adobe price available to students while you are actually in University and continue to save money years after graduating. Adobe cannot monitor how long it takes you to finish your schooling, therefore for the majority of individuals, this offer is perhaps the finest one. So, even after graduating, you may continue to use your Adobe student discount.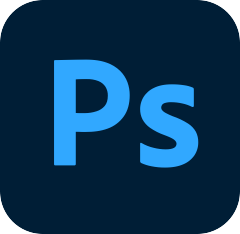 Adobe Photoshop Discount (-50% OFF)
The most popular creative software from Adobe Cloud is surely Photoshop. Many professionals in the creative field choose it among all the industry leading creative apps: web and graphic designers, photographers, and for some, it is a side app that can help facilitate the work process (illustrators, for example). And luckily Photoshop is accessible without purchasing a complete Creative All Apps membership. This offer is perfect for those who need only Photoshop for their work and don't want to spend too much money on creative apps they don't need. Due to this offer, you may just pay for the industry standard software you need — Adobe Photoshop.
Additionally, you may combine applications to receive some more Adobe discounts. For example, combining Photoshop and Lightroom would result in 50% membership savings. The greatest price on Adobe Photoshop & Lightroom can be found in this Adobe Creative Cloud Photography Plan package. Right now, this is the best method for obtaining a discount on the Adobe photography package. It is also a great offer for creatives in graphic design who have never worked with Adobe Lightroom but always wanted to try it.
*Eligibility requirements apply.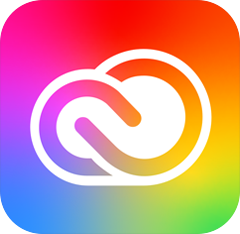 Did you know that you can get two months of entire Creative Cloud suite for free? And this offer is available all the time, so you are the one who decides when to use this opportunity. Getting it is pretty simple if you have already bought the membership — just cancel your subscription. For individuals who want to quit their membership due to the cost, this Adobe discount is offered out of sympathy. 
The rules are pretty easy, but it's better to know all the little details, so here comes the step-by-step guide you should follow. In order to get the Adobe discount go to the official website, sign in to your account page (the has a membership) and cancel your subscription to qualify for the two free months. Now to the most important part that leads you to success, so don't overlook it: when prompted and you see options of what is the reason for cancellation, you must choose "price" as the motive. After these steps are complete, you could be given two months for free. If not, you could try contacting their customer service through chat.
*Eligibility requirements apply.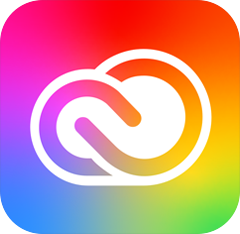 Adobe Creative Cloud Discount for Teams
Another good way to not spend too much money on full price of Adobe subscriptions is to use the discounts for teams. Although it is a little harder to get, as you need to gather a whole team of people who needs Adobe and will be willing to pay for the subscription, such a big discount is surely worth trying. The cost of the membership for teams varies based on how you pay, the applications you use, and if you qualify for a discount.
*Eligibility requirements apply.
Here is the list of prices for Adobe Creative Cloud for Teams (including schools & universities):
Plan for one month: $79.99 per license
Prepaid annual plan: $599.88/year per license ($49.99/month)
Single App: $33.99/month per license or $19.99 for Photoshop+Lightroom
Now you may wonder, how can I receive the Adobe Team discount? You may prepay for the entire year as a group and save 35%, which equates to a few hundred dollar discount per license. You also receive a free month on Adobe Stock as a nice bonus, which includes 10 free premium photographs, if you pay for the entire year in advance, so it will be the most profitable variant.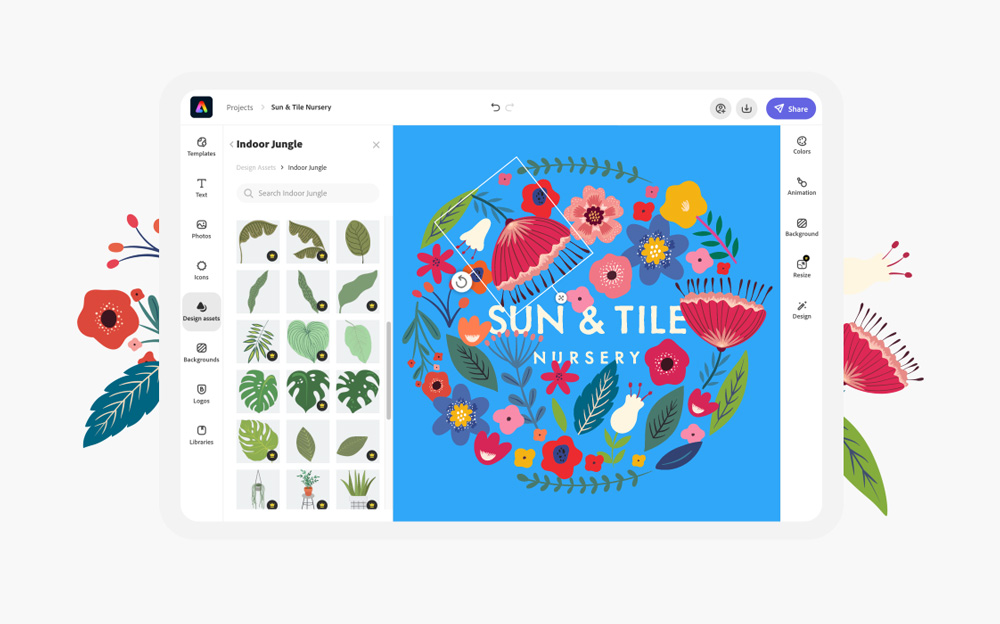 Adobe Creative Cloud Express Discount
Adobe's lighter version, which is called Adobe Creative Cloud Express, is accessible without purchasing a full Creative All Apps membership. Speaking shortly, you can get it for free.
The app includes many perks for your creative work. You may utilize thousands of gorgeous templates that are offered without charge through Adobe Express. If you are more concerned with the results than the process, Adobe Creative Cloud Express is for you. Plus, if you don't want to start with a blank page when making a design, you can use high-quality stock images from the Adobe Stock collection.
*Eligibility requirements apply.
As I said before, the good news is that this Adobe software is available for free, in addition to a paid version. For a generous three months, Adobe offers a free trial of the product.
The features of the software's free version: 
The Adobe Express 2 GB Cloud Storage is available without charge.
Numerous built-in templates, a small selection of Adobe Stock, and Adobe Fonts.
You can animate and erase the backdrop from photos using simple editing tools and picture effects.
You always have the opportunity to cancel plan before the trial time expires because billing doesn't start until the free trial period is up. If you decide to go premium and get full access to all the features, it will cost 9.99$ per month or an annual plan for 99,99$.
All of the features available in the free version as well as the following are included in the premium plan:
The web version of Adobe Creative Cloud Express
For Apple and Android smartphones, Adobe Creative Cloud Express
Apple device support for Adobe Spark Video
Apple device support for Adobe Spark Page
For computers and mobile devices, you will be able to use Adobe Premiere Rush.
Apple and Android device compatibility with Adobe Photoshop Express.
Photoshop Portfolio
Cloud storage of 100 GB.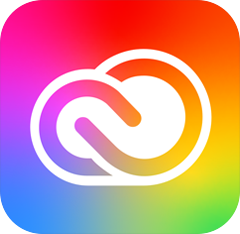 Contact Adobe for information* 
Adobe Creative Cloud Discounts for Government, Non-Profit, Military, Veterans & Seniors
Does Adobe provide discounts to non-profits? You may ask this question in case you aren't a student, teacher or signing up for any course in the near future but still want to have a discount. And I have good news for you — yes, Adobe does provide non-profits with certain discounts. The company also has deals for government and enterprise employees. Although Adobe does not provide discounts for members of the armed forces, veterans, or elderly citizens, you might try contacting their chat support service. They tend to meet clients' needs and requests, so there are high chances of you getting the best deal for your exact case.
*Eligibility requirements apply.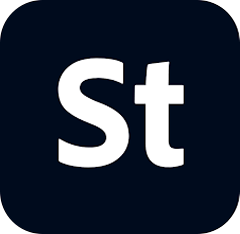 This offer is so far the easiest one to get, for all the users of Adobe Creative Cloud. When you add Adobe Stock to a new or existing Creative Cloud membership, you may receive a free month of Adobe Stock as a nice, useful bonus. To take advantage of the Adobe Stock deal, simply visit Adobe Stock and click the "free trial" banner. You don't even need to sign up for a membership to get the bonus. Yes, it is this easy and there are no underwater stones in the offer, it is the best deal for getting stock images. 
*Eligibility requirements apply.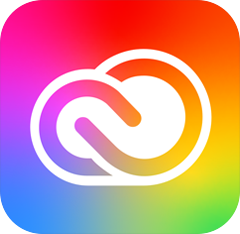 Adobe Creative Cloud Free Trials
As you already know, each and every Adobe creative software is available for a 7-day free trial; all you need to do is choose your plan and give it a go without paying any money. Although you must give your credit card information, you can cancel before the seven day trial has passed, and in this case, there will be no fee.
*Eligibility requirements apply.
People typically hunt for ways to either save money or download the program for free because Adobe frequently raises the price of their memberships. But can you actually get the Adobe Creative Cloud apps without paying? Well, potentially you could, but it's against the law.
When it comes to obtaining Adobe CC for absolutely free, there are several most-used versions, such as: 
use outdated Adobe software that has been pirated (not CC);
establishing new trials each week (using the seven days of free trial for your own good);
dividing the cost of a license and sharing a subscription with a family member or a friend.
However, keep in mind that performing any of the things I mentioned is illegal in the first place and puts your Adobe account in danger, so I wouldn't advise trying to do it. Second, among other disadvantages, you will lose access to new features, latest version of the app, and file storage in the Creative Cloud. So maybe it will be better and safer to choose another offer that will give you many benefits without putting you at risk of being banned from the website.
Frequently Asked Questions