The Designest may receive compensation from companies, products, and services featured in this publication. For more details, please refer to our Affiliate Disclosure page.
Surely, everyone in their life — even if just once — thought of trying themselves in the art of paper cutting. If you did, too, you know it's not easy: first, you need to find that right pair of scissors, then your fingers don't work the way you want them to, and, eventually, the edges of what you just spent quite some time on are far from ideal — all jagged and crooked in the best-case scenario. And what hurts the most, the end result is absolutely useless. But if what I tell you that paper cutting can be fun, easy, and also practical?

Unlimited downloads of 11+ million creative assets. From just $16.50/month.
Put all your tools aside, open Photoshop, and make yourself comfortable. Now you can cut out any word that comes to your mind — free of paper cuts and hours of practicing. The Papercut text effect lets you create cut-out texts in just a few minutes, and, in case you don't like it, you can always scrap it and start all over knowing that you didn't waste any time or materials. Below, find more details about this wonderful tool.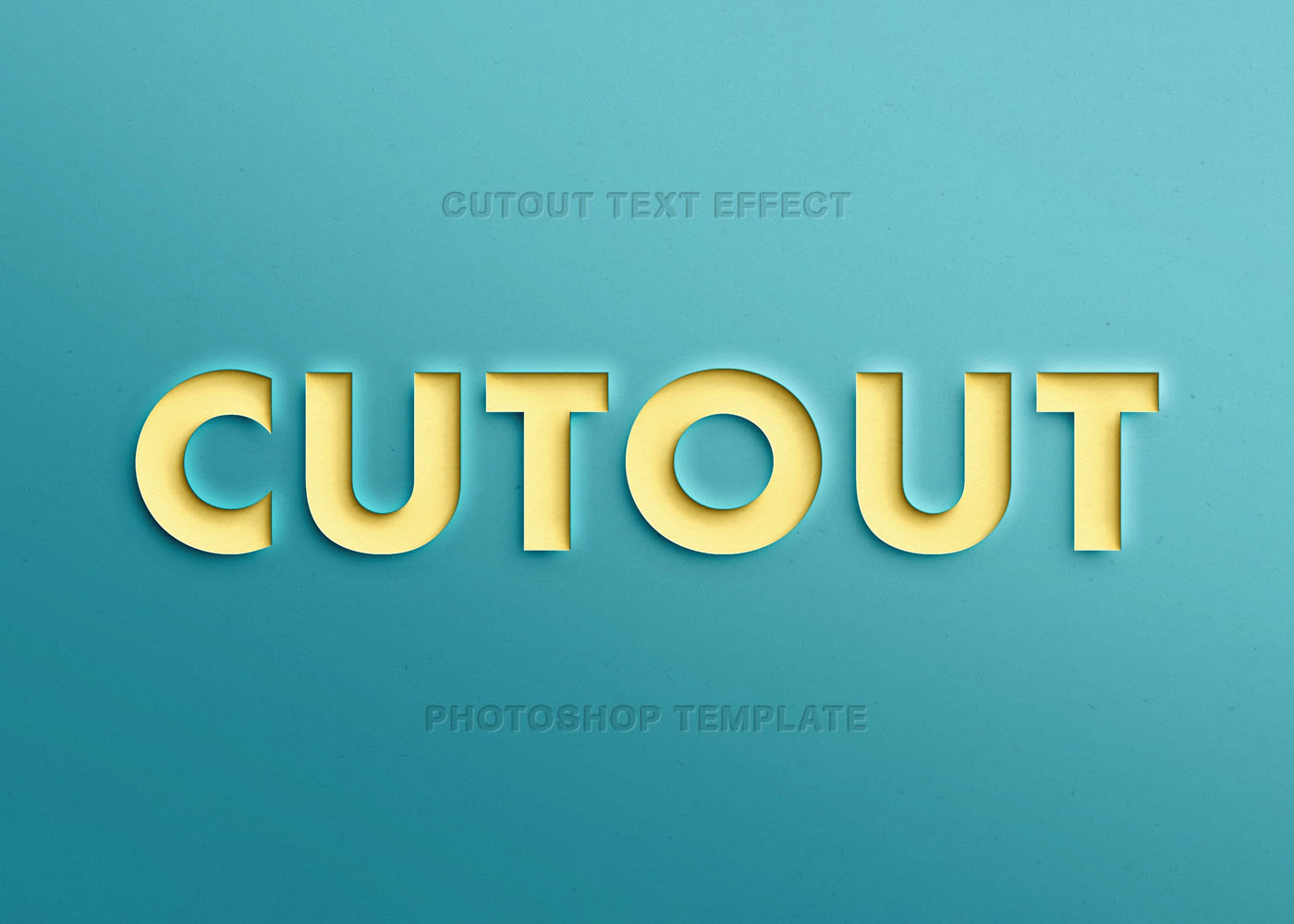 What you'll get as a freebie is a carefully-crafted PSD text effect — plus, its infinite creative power. The result looks just like the actual paper cut-outs, with realistic shadows and volume. The only thing this effect can be accused of is that its lines and edges are almost too perfect.
This freebie effect guarantees both a fun workflow and a great result and will make your designs friendly and approachable in no time. Create catchy headlines, product packaging, website banners, flyers, and anything in between — all in just a couple of clicks.
High-quality PSD file;
3000×2000 px, 300 dpi;
Help file.