The Designest may receive compensation from companies, products, and services featured in this publication. For more details, please refer to our Affiliate Disclosure page.
Logos, brand identity elements, magazine covers — whatever you design, you design it for people. So what can drive them to like your creations more? Sure, there are many factors — from color combinations to whether they are interested in your project at all. But regardless of all this, the first thing people are going to do when interacting with your designs is read the text — so you need to ensure your typography makes them feel at home. 
So how can this be done? Through friendly fonts, of course! They will make sure that whatever you are trying to communicate is delivered loud and clear — but in soft, cozy shapes and with friendly vibes. 
Go ahead and check out our compilation of the most friendly typefaces on the market — free and premium — that are worthy of your font collection 
Rono — A friendly Heavyweight Champion
Rono is a bold font with soft curves exuding fun vibes. It would be a perfect fit for any projects, from websites and posters to logos and any simple graphic design cases. It includes a complete letter set, numbers, basic punctuation, and special characters. Plus, it comes with two weights: black and italic.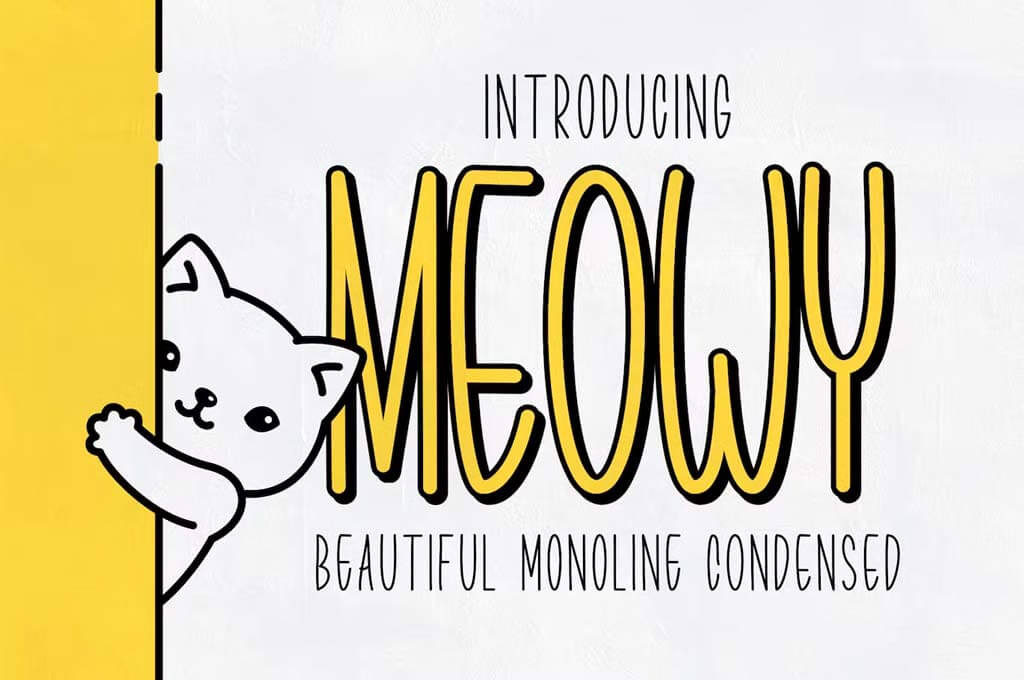 Meowy — Beautiful Monoline Condensed
Sweet, approachable, and friendly, Meowy will brighten up any of your designs — from greeting cards to apparel. It's inspired by handwritten letters and gives off cartoonish vibes. The font includes a standard character set, punctuation, etc. and works for multiple languages.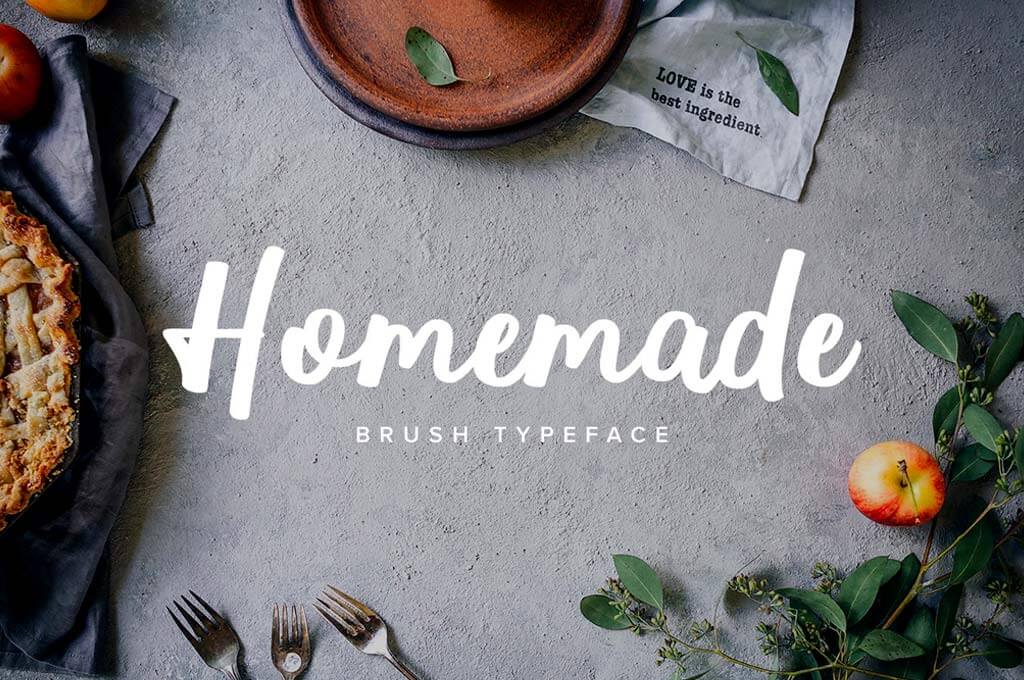 Homemade — Brush Typeface
Homemade is one of those playful script fonts perfect for greeting cards and quotes. It includes two brush styles and OpenType features like ligatures and contextual alternates for casual forms. It also comes with punctuation, numerals, and accents for all European languages.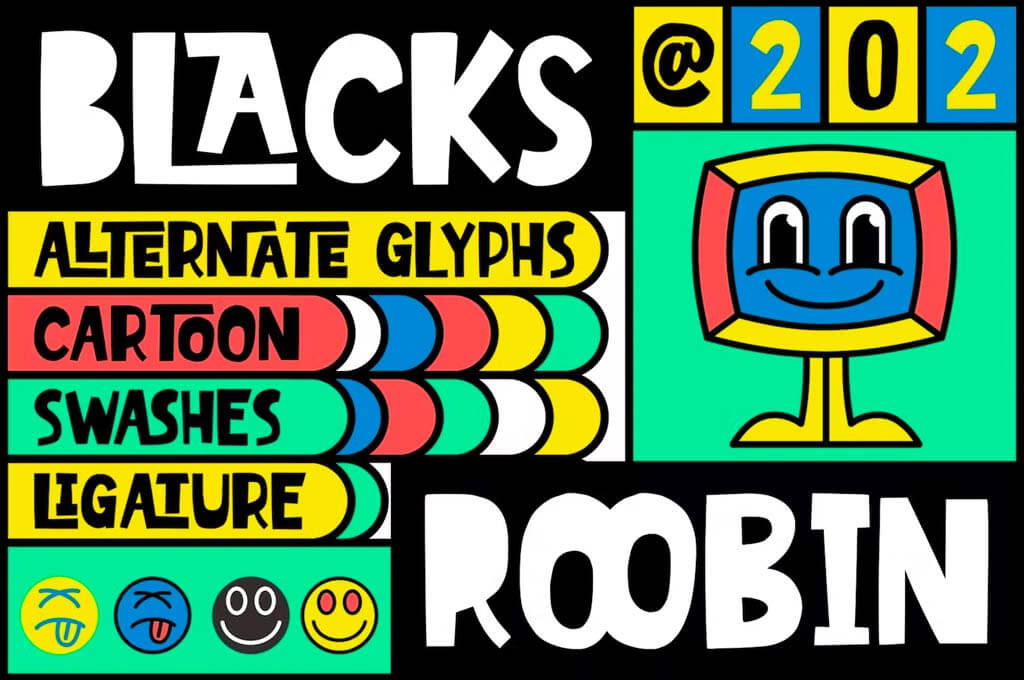 Blacks Roobin is a fun display font with a pop touch that'll bring joy and happiness to your designs. It delivers a bold, cartoonish and, at the same time, approachable look that'll be perfect for display, logo design, branding, and many other projects. What makes this font cool is its ligatures, alternate glyphs, and swashes.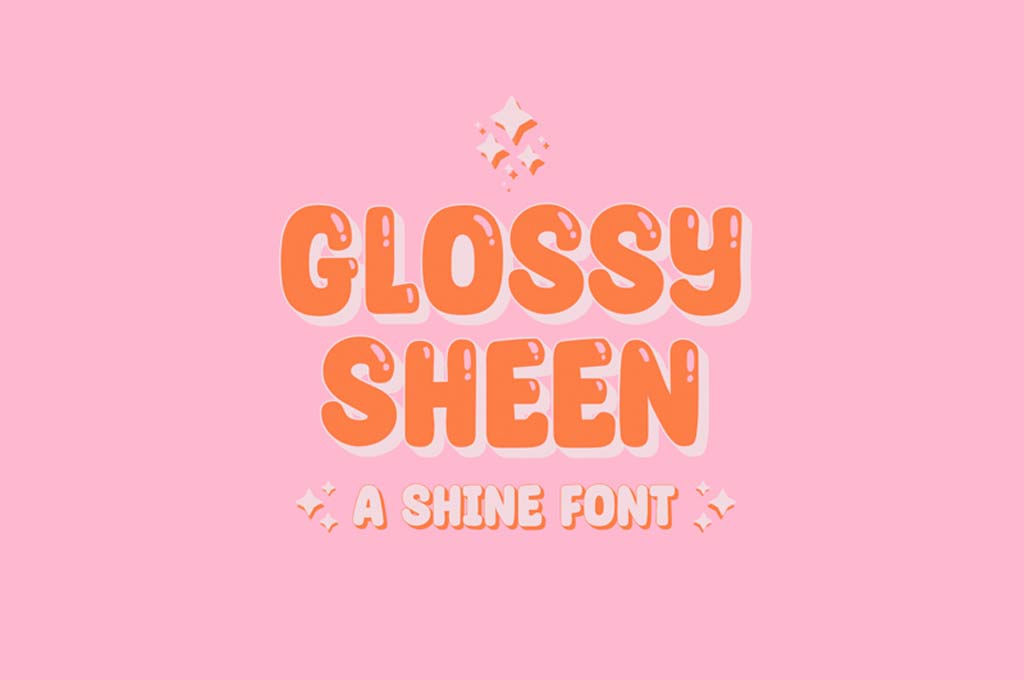 Glossy Sheen — A Shine Font
Glossy Sheen is one of those friendly fonts with rounded edges and stylish volume. It comes in four styles that are free for personal use! It includes multilingual capital letters, numbers, and special characters and would be perfect for branding, posters, greeting cards, and so much more.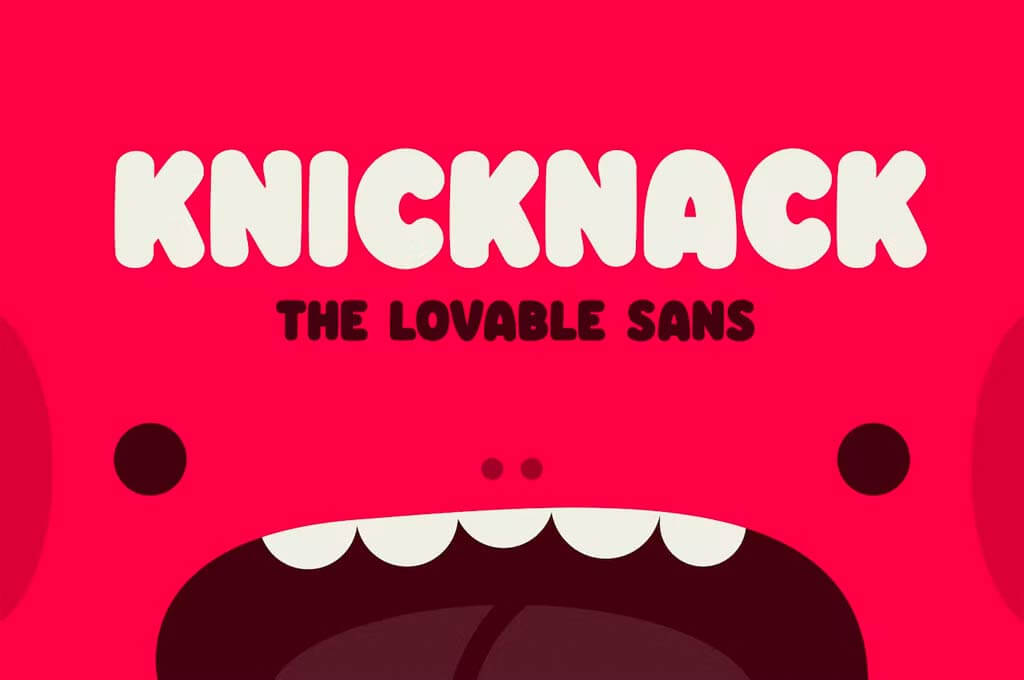 Knicknack — The Lovable Sans
Knicknack is a friendly font with rounded edges that's giving off warm, playful vibes. It features two styles and at least five weights. The great thing is, if you use the variable font file, you can control the weight with a slider. It comes with 340+ glyphs and supports basic Latin letters.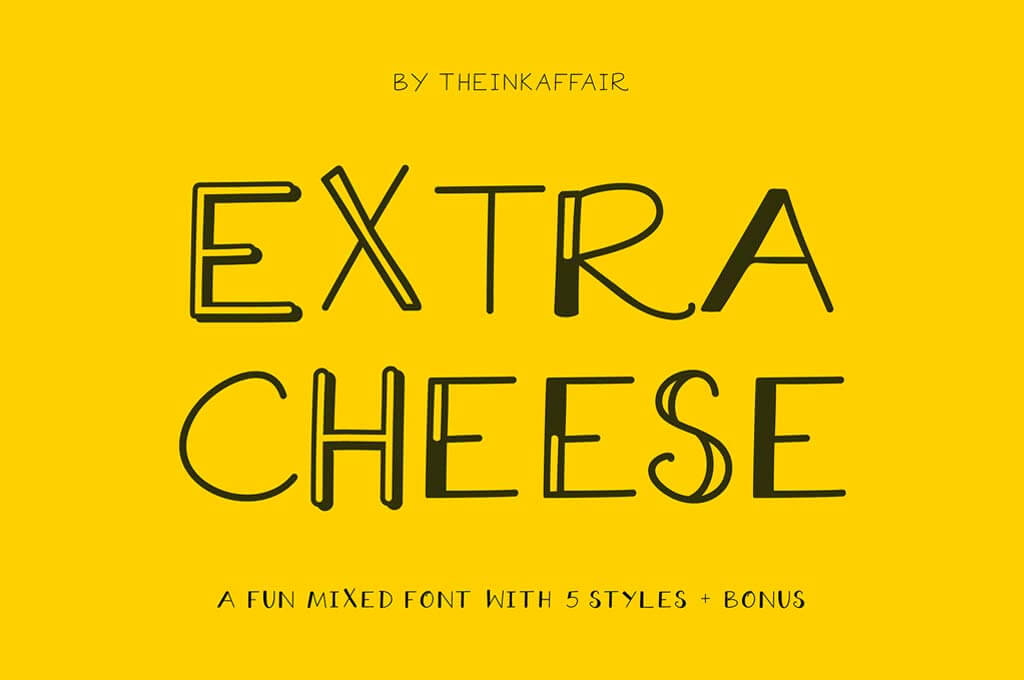 Extra Cheese Font Collection
Welcome Extra Cheese — a friendly font where each letter is a unique independent artwork by itself. Offering five distinctive styles and international language support, it will be perfect for greeting cards, editorials, and so much more. Just imagine what you can create!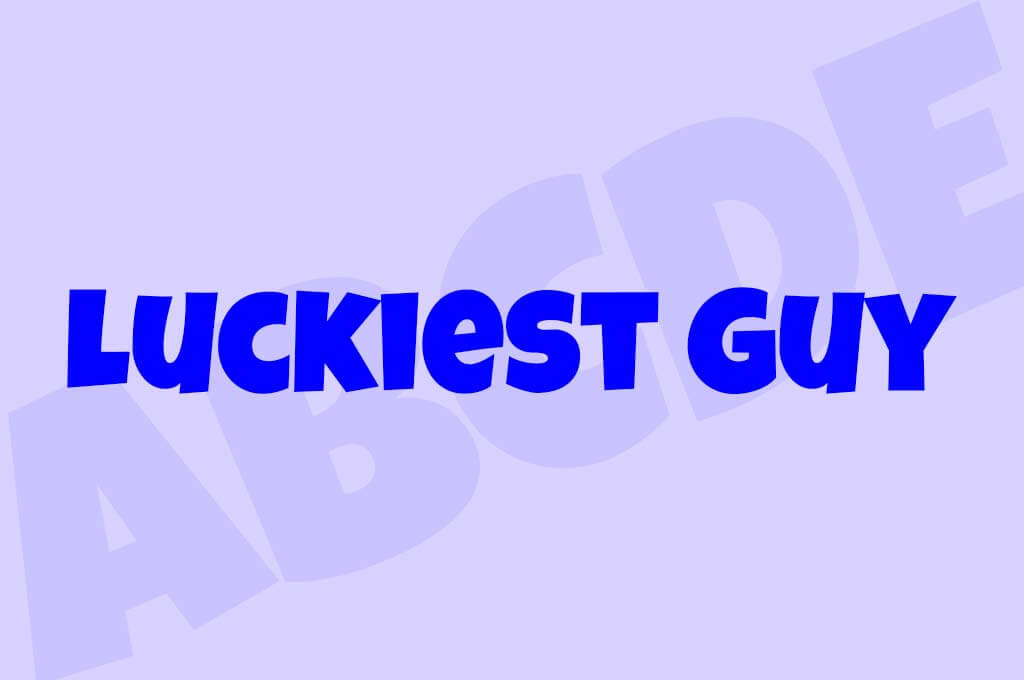 Welcome one of the Google fonts, Luckiest Guy — a friendly heavyweight sans serif typeface inspired by 1950s advertisements with custom hand lettering. Offering clean, modern shapes and a simple geometric silhouette, it will be a perfect fit for many projects, from branding designs to editorials.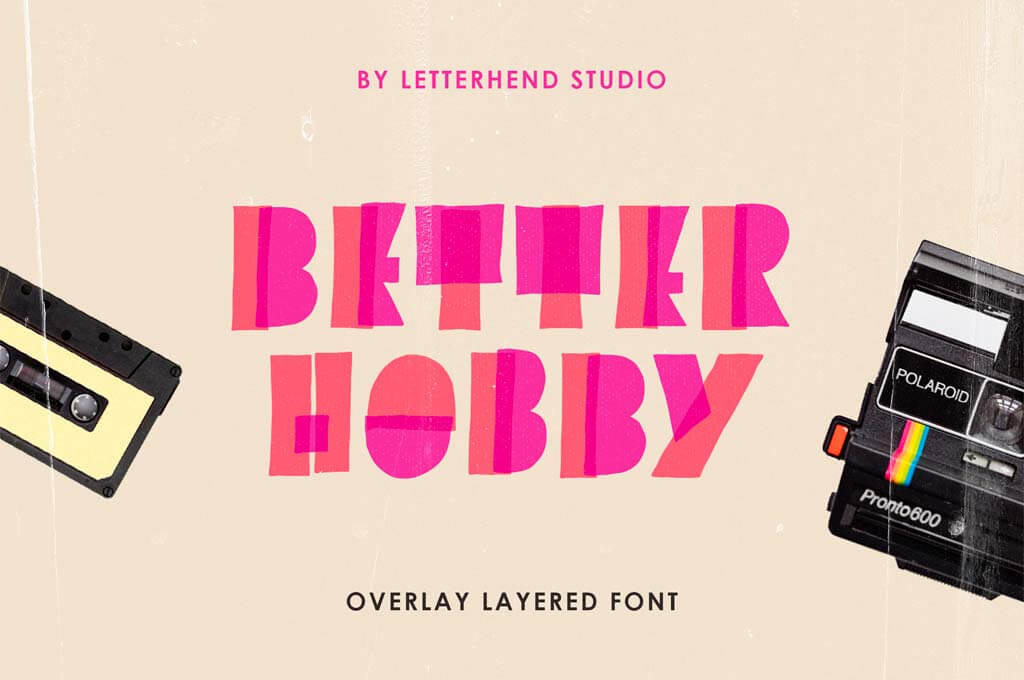 Better Hobby Display Font
Better Hobby is designed from playful multicolor strokes made by highlighters. Overlaying letters make for a friendly font suitable for greeting cards, logo, ads, and more. The package includes characters, numbers, punctuation, multilingual support, and the OpenType features.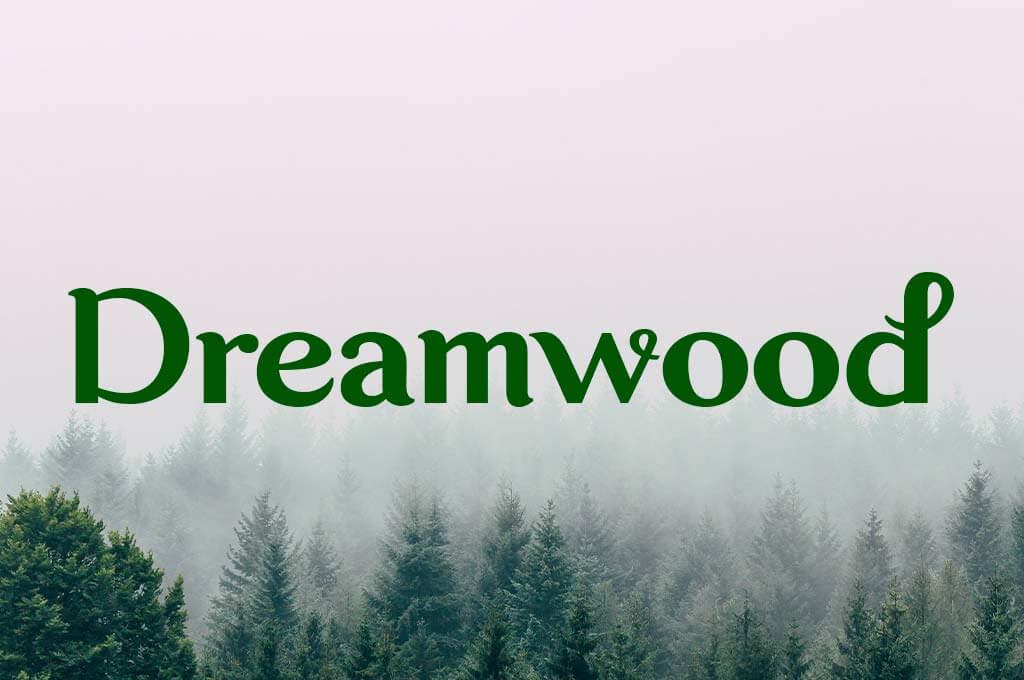 Dreamwood is an example of cozy decorative typography with a whimsical and playful feel. It's designed to look like handwritten letters, with irregular lines and quirky details. Dreamwood is free for personal use and will work for custom book and magazine covers, invitations, and more.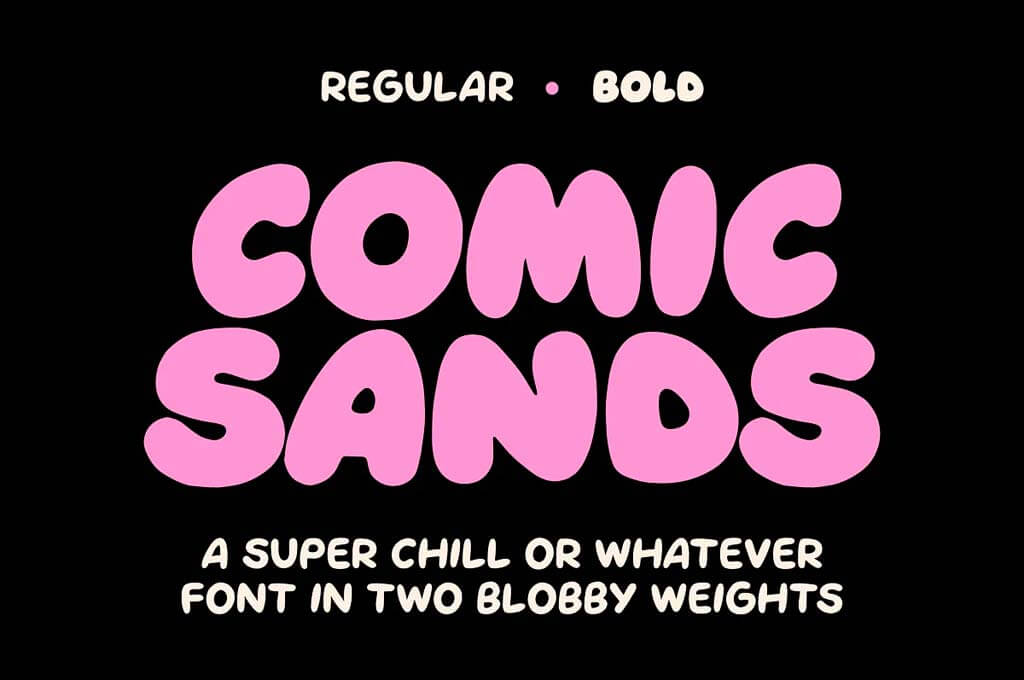 Comic Sands — A Font For Good Times
Among friendly fonts, this one is the most chill. It comes in two weights and offers bold, rounded shapes that'll look great on anything from brand to web designs. Each letter is hand-drawn to create subtle variations in cap height, ascender height, baseline, spacing, weight, and contour line quality! 
Frequently Asked Questions
Friendly typefaces feature smooth curves and rounded edges, are easy to read, and make the design more enjoyable. The best welcoming fonts are Meowy, Magic Holiday, Advio, Blues Smile, Wiggly Curves, Extra Cheese, Little Bird, Nicko, and Blacks Roobin.
Friendly fonts are those with a clean style and welcoming vibes that appeal to the audience and make them want to engage with your designs more. Good examples are Better Hobby, Coffee Healing, Klop, Extra Cheese, Choko Milky, Dreamwood, and Dilo World.
To give your designs a warm and inviting feeling, opt for sans serif typography. Amongst these fonts are Grandury, Paperplane, Gijsuy, Rockids Softed, Noona Land, Magic Holiday, Sketching Universe, Blues Smile, and Dulce Chico.