The Designest may receive compensation from companies, products, and services featured in this publication. For more details, please refer to our Affiliate Disclosure page.
Grey lettering with a dusty overlay has become a characteristic feature that reminds us of the good old days when the movie was invented. Now you can easily recreate this cozy and nostalgic feel via the retro film text effect! Such a powerful design asset will become a great addition to your retro projects that lack some spark in them.

Unlimited downloads of 11+ million creative assets. From just $16.50/month.
Whether you are working on real movie titles or want to give such a vibe to the logo designs, invitations, cards or posters, this text effect got you covered. It will make your texts stand out and light them up so the public's eyes will be focused on your work. And what's especially great is that it won't cost you hours of hard work.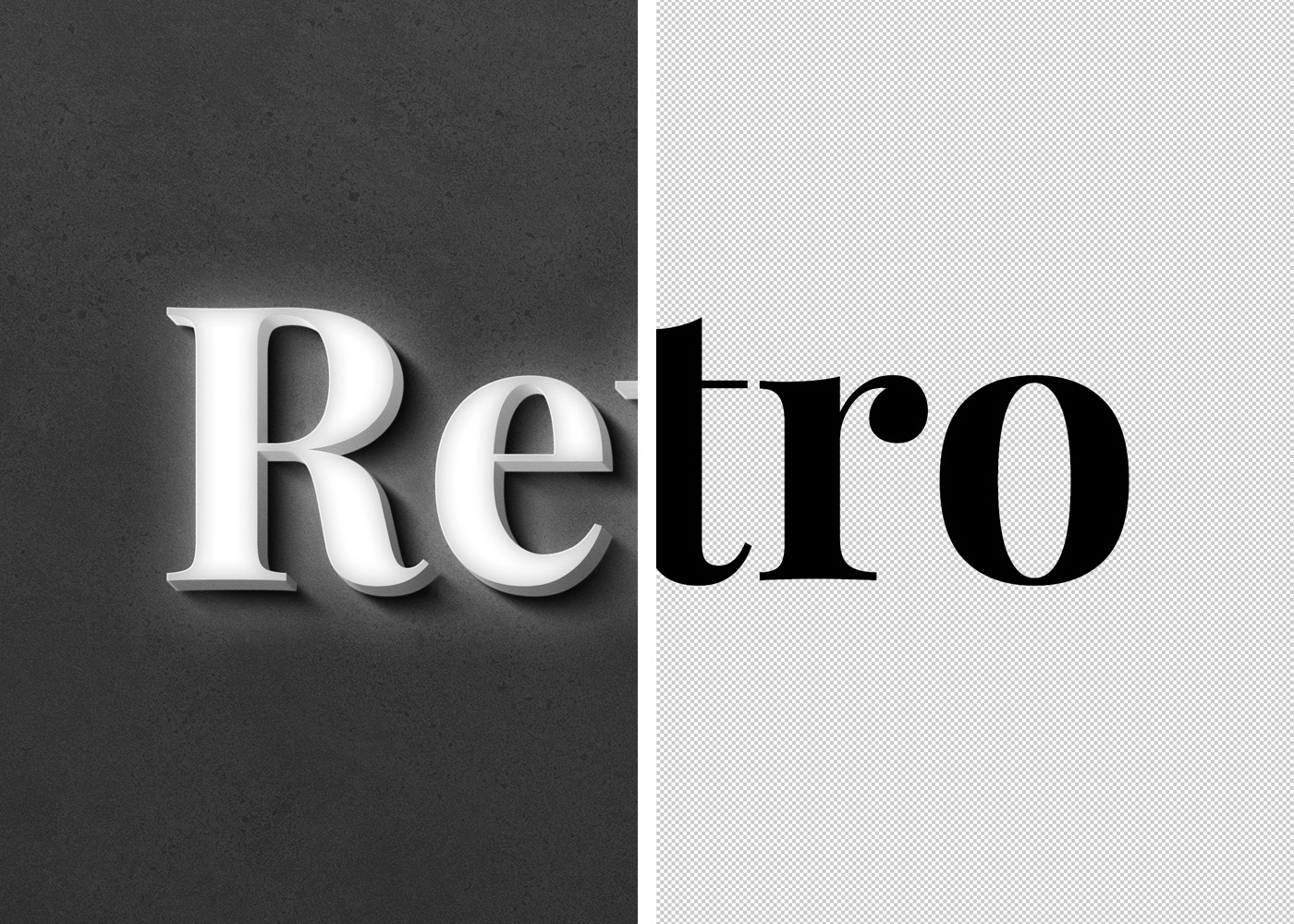 This amazing tool has so much to offer to your design projects! Do you see a little glowing from the inside of each letter like a matte light bulb? That's a little zest the text effect has, aside from the recognizable black and white aesthetics. Of course, the concept of this product has been polished and modernized so it would suit more the contemporary designs, but it still carries the nostalgic feel you are craving.
The great news is that this retro film text effect is as easy to work with as it is attractive! It is fully compatible with Adobe Photoshop, so there is no need to download any other software. However, if you have never worked with such type of tools before you can check out the help file included. The effect will be a perfect addition to your texts, not only the movie titles: use it for headers, logos, social media posts and layouts or any other design project that needs a retro touch.
High-quality PSD template;
Genuine retro lettering;
3000×2000 px, 300 dpi;
Help file.