The Designest may receive compensation from companies, products, and services featured in this publication. For more details, please refer to our Affiliate Disclosure page.
Welcome to the future! While brave astronauts are exploring stellar landscapes and unknown planets, we want you to have your own world to discover: the world of modern sci-fi fonts. From familiar neon to completely alien styles, futuristic fonts are diverse and exciting. 
This is a selection of fonts soaked in science fiction vibes. From Star Wars to Star Trek, all your favorite movies are also here. Some legendary sci-fi fonts you will recognize from the first stroke, some will come as a bold futuristic surprise — but without a doubt, all of these amazing types will find a way to your sci-fi hearts. 
So, buckle up, and see where this cosmic journey will take you! 
Ishimura — Futuristic Font
Ishimura is an industrial futuristic font. It copies the visual features of cinematic signs and sci-fi movie titles and gives you the ultimate freedom to create whatever you need — from poster designs to book covers. It's an all-caps font with multilingual characters, numerals, and punctuation. 
Exodar — Futuristic Font YR
Exodar is a modern sci-fi font inspired by the futuristic style you see in the opening credits for yet another Netflix TV series. It is great for logos, T-shirts, headlines, album covers, or similar design projects. The font has two styles, uppercase and lowercase characters with multilingual support, numbers, and punctuation. 
Rigamesh – Sci-fi and Sport Game Expanded Sans
If you're arranging a hip techno party, the question about invitation design is crucial. Rigamesh is a sci-fi font that'll work great for this purpose as its characters are not too intrusive yet have a typical futuristic vibe, common for festivals and raves.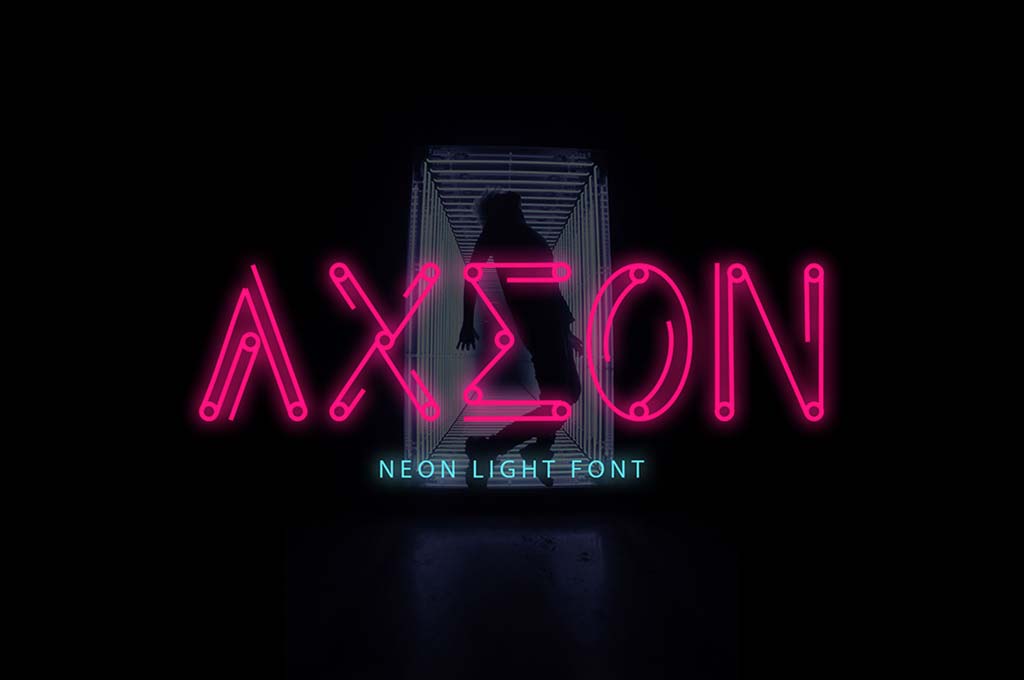 Axeon is a neon sci-fi font with elegance in every letter, consisting of multiple robot-like strokes. It was created as a high-quality font to let you express your vision through digital assets — but keep in mind that it's free for personal use only. Numerals and additional glyphs are included!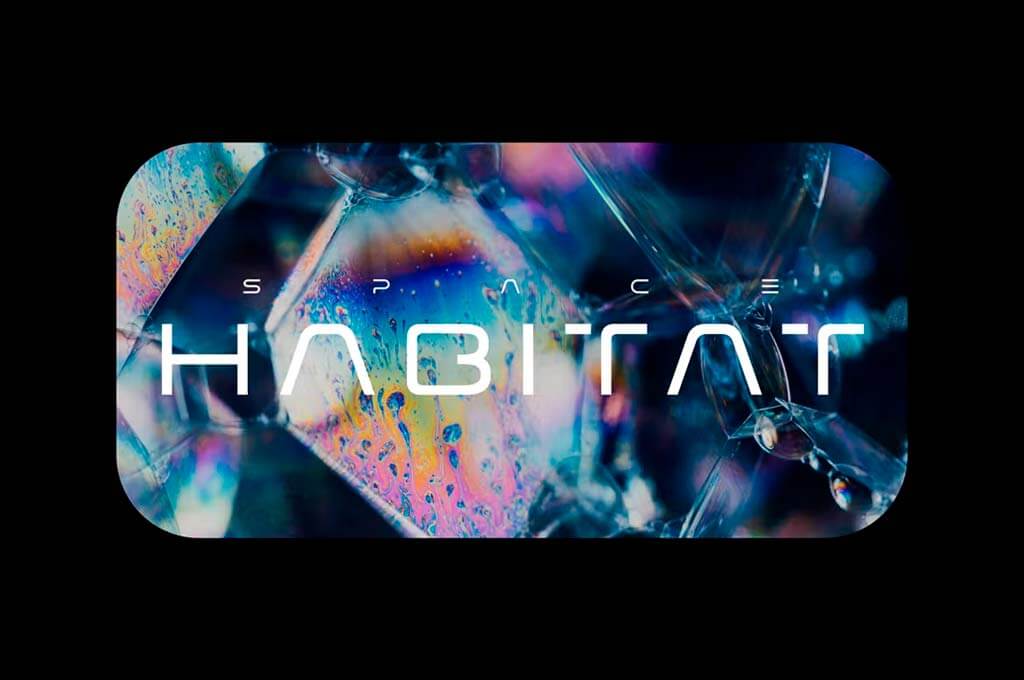 The remote corners of space still have so many mysteries! Thankfully, we have another powerful tool for elaborating on the idea of possible galactic life forms through cool science fiction headlines. Space Habitat is a balanced font with a high potential of becoming a hit for your projects.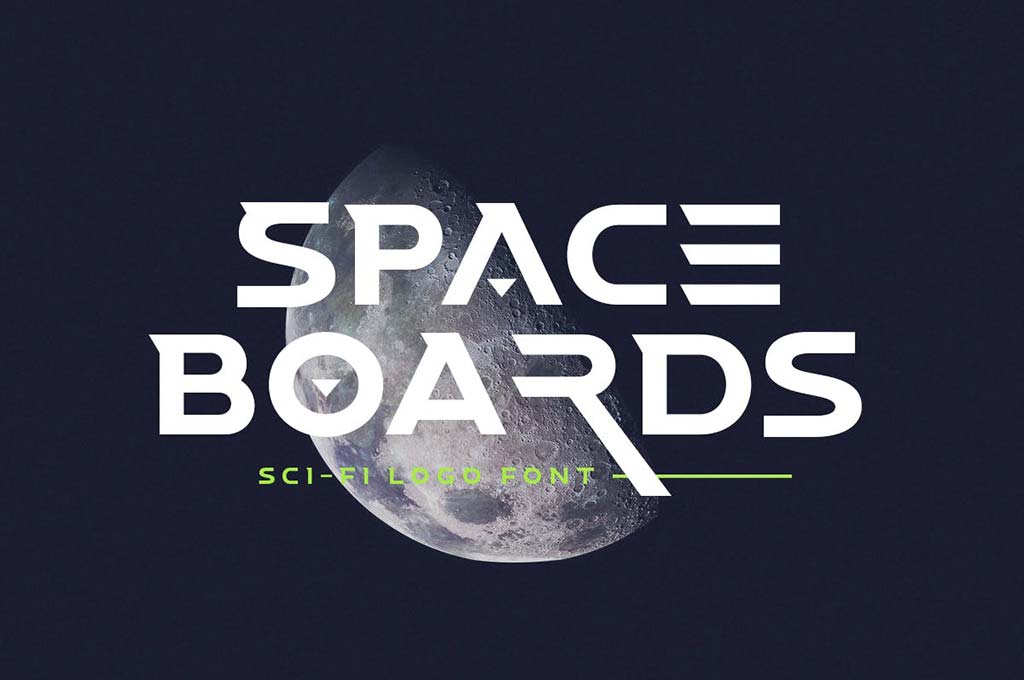 Space Boards — Sci-Fi Logo Font
Space Boards is a sans-based font with unique letterforms that'll make your project futuristic and modern. You can use this retro sci-fi font for any purpose, but especially logotypes: you can mix and match uppercase and lowercase letters for a more eye-catching visual look.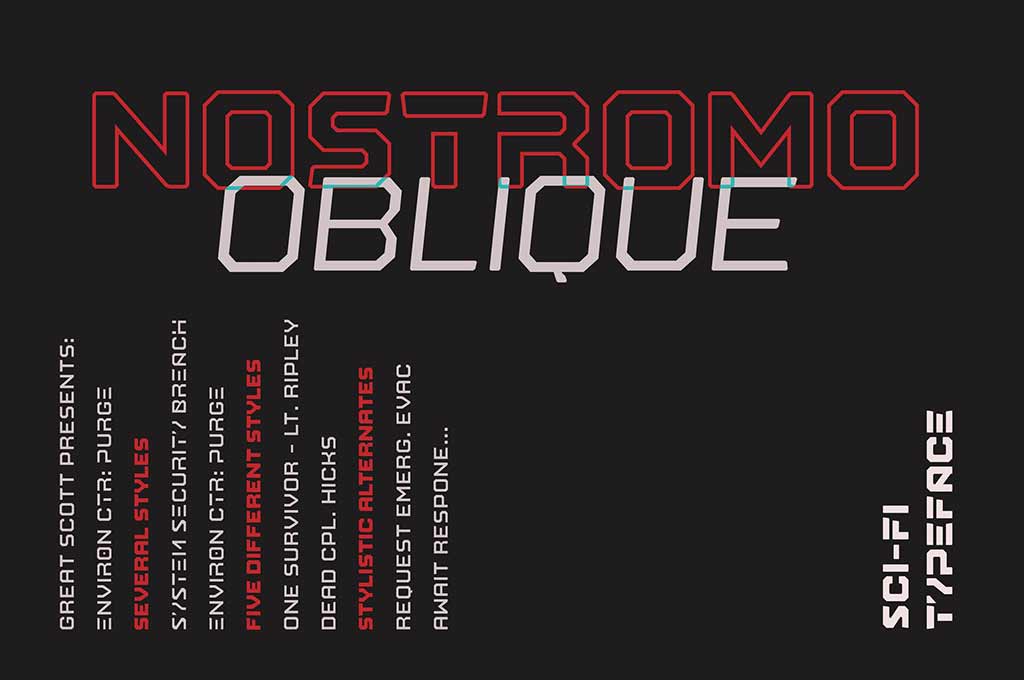 Tired of common sci-fi fonts? Try Nostromo, a science fiction font with diverse weights and styles. It comes with stylistic alternatives for several letters, numbers, and punctuation, all featuring a distinctive futuristic look. Turn on some bouncy techno tracks and start designing!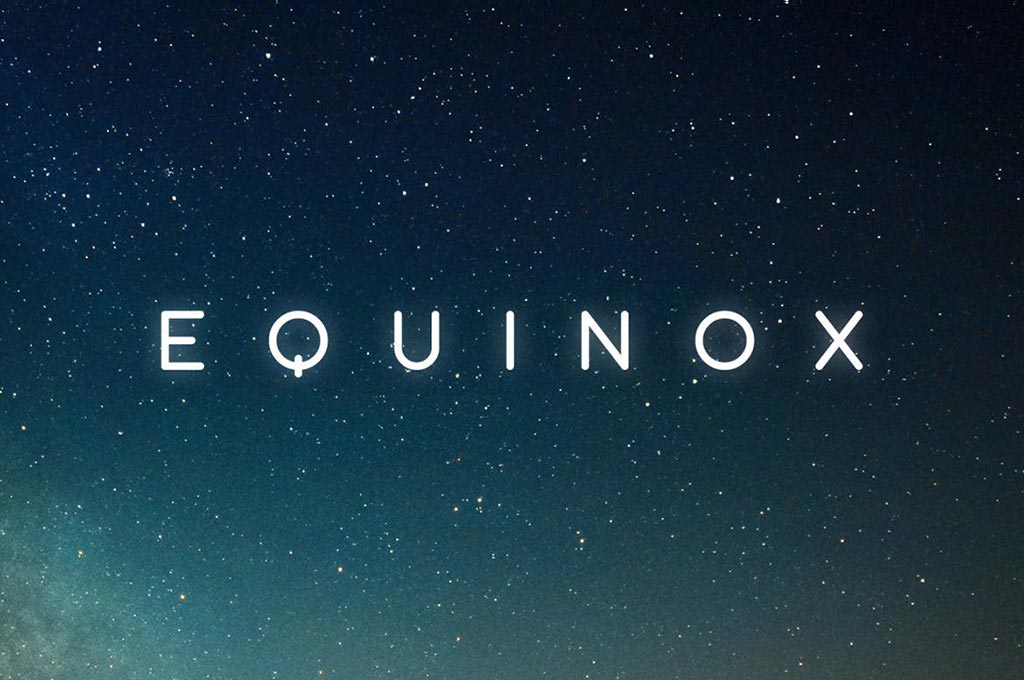 This is a modern, minimal, and clean font family with multilingual uppercase letters, numbers, punctuation, and alternate characters. It's not a typical typeface, as it's much more versatile than other sci-fi fonts. It comes in two weights: regular and bold. Toggle CapsLock to use the alternates for your titles. 
Frequently Asked Questions