The Designest may receive compensation from companies, products, and services featured in this publication. For more details, please refer to our Affiliate Disclosure page.
All's fair in product presentation, and even some unexpected things are likely to produce the "wow" effect. I keep telling this over and over again but every time there's something new to be surprised about! So how about grabbing some can mockup and freshening your designs up? You will be excited about the realism of this one, I promise.

Unlimited downloads of 11+ million creative assets. From just $16.50/month.
Looks matter when it comes to showcasing! So whether there's an energy drink, beer or soda — the can must look striking and magnetizing, provoke a desire to grab and drink it! Supreme branding project certainly needs a mockup like this to be involved in the presentation, but there's no doubt others will find as much joy in editing this drink can mockup.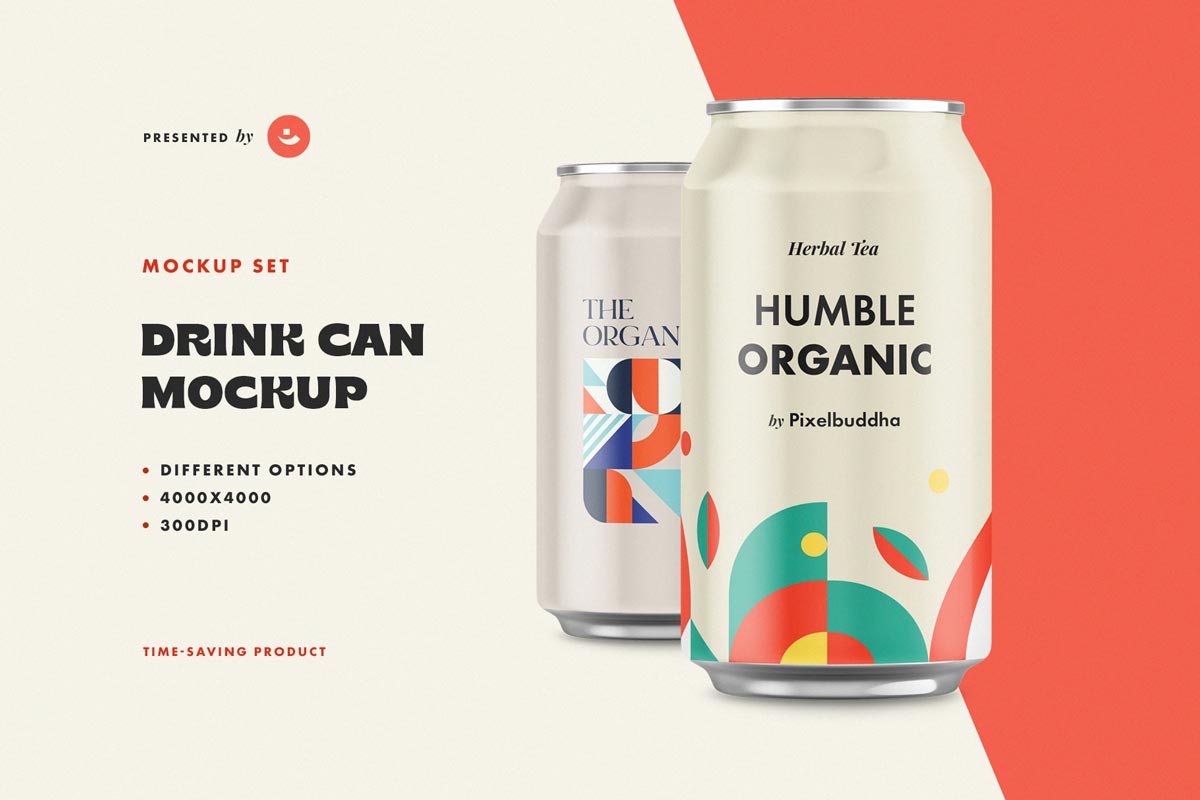 All the customization opportunities are at your service via the effective use of Smart Objects, designed to deliver the most beneficial sides of your projects. Then you'll probably want to play around with 3 surface textures included and have your can mockup in a smooth metal gloss, matt cover or sprinkled with water drops to make it look refreshing.
It would be neat to view your icons, logotypes, patterns or displayed with the help of this lovely mockup! It's also a great opportunity to become a craft brewery owner for a moment and watch your illustrations placed on the can mockup. That would be so hipster! ​
2 Can Texture Options

Smart Layers

3200 x 2400 px

72 DPI Resolution
Had fun working with the can mockup but you feel like it wasn't enough? We have two more scenes included in the full version of the product. Go check it out to see how unexpectedly spectacular many of your design works can appear.