Working in a startup means having a routine of everyone's dreams. Relaxed schedule, stylish office, and young team make your life resemble a Netflix series. Or a nightmare — as too much flexibility, fun and freedom risk turning you into a weak-willed thing.
I joined Pixelbuddha four years ago after having worked as a teacher for quite a while. So it was a huge step from cold formality to the most incredible team relationships in my whole life. Working outside the boss/assistant system and having friends instead of colleagues by my side was a new experience, which I still value a lot.
Everyone doing a 9-to-5 job envied me and never believed such work might have pitfalls. However, there is a huge one, and it's the productivity crash.
What's Wrong with This Dream Job?
Actually, it's totally fine, and the problem is more about the freedom you have to deal with. And this freedom is different from the freelancer's freedom, you know. At least, because there are six people around, all with their own understanding of freedom in the workplace.
 It's always noisy because of the music, funny stories and never-ending talks about this and that. There are folks playing Nintendo Switch a couple of times a day. And there folks who're doing ASOS shopping all the time (okay, it's me). And there are daily coffee tours. Altogether they make you feel you are living a very merry party life.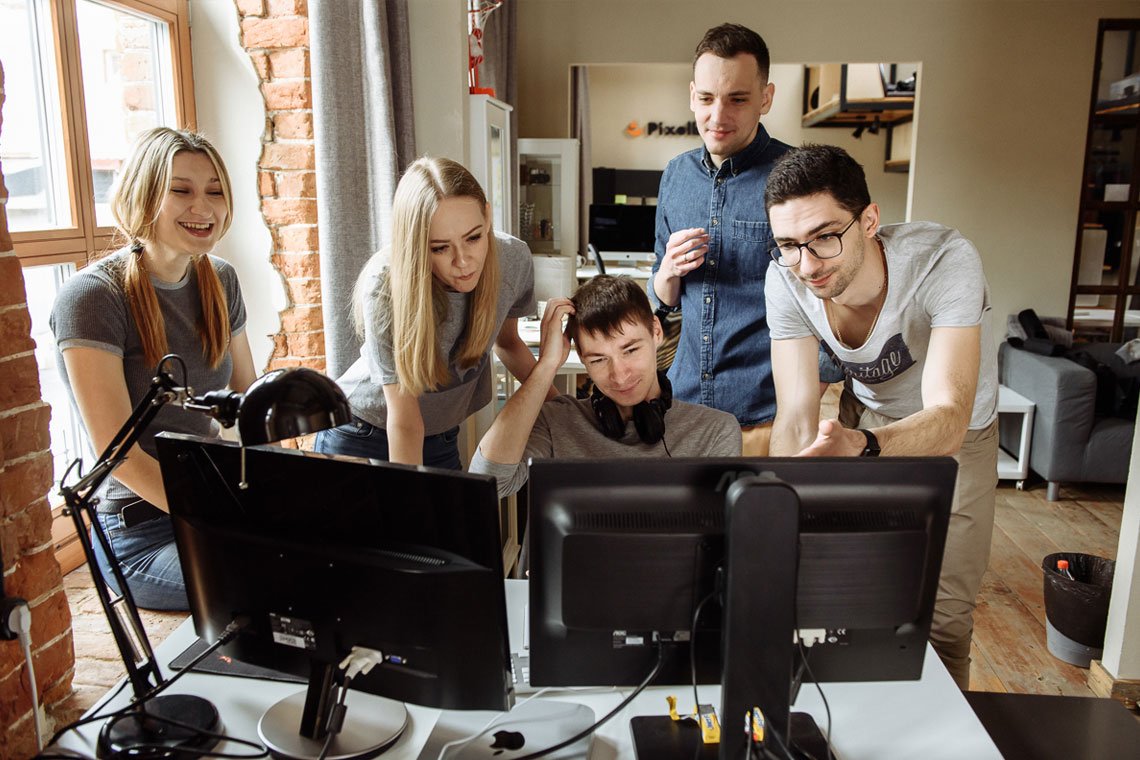 As a result, one day you find yourself struggling with concentration problems. You're either simply not able to focus on the thing or don't feel like that. Or have too much fun to actually start doing something.
Congrats, you are trapped!
Whenever I feel broken, distressed or unmotivated, the most frequent advice I get is:​​
— You're just being lazy! Get yourself together and do your job!
Hopefully, we are in 2020 now, and we finally know that such "encouragements" don't work. Actually, they do even worse to our mental health.
But back then, I made terrible efforts to make myself work, be effective and feel less shame about how useless I was. And I know everyone in my team occasionally did. So here we were, seven millennials balancing between productivity, amusements and an emotional break.
What Really Makes You Productive
My parents have always taught me that work can't be a pleasant thing. It's a terrible prejudice many of us have inherited from the previous generation. And it's still a terrible reality for millions of employees worldwide. If we could manage productivity only by getting ourselves together, the entire life would have been easier. But that's not how things work, remember?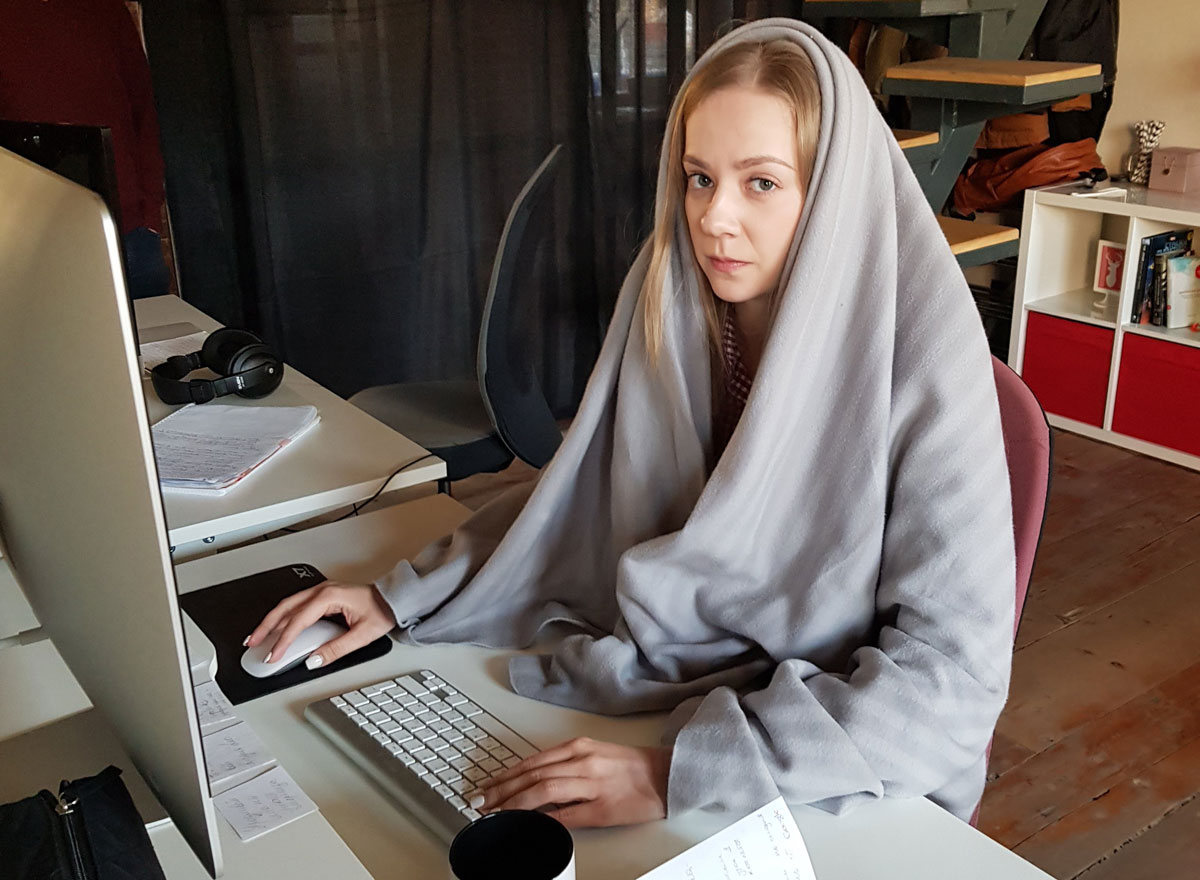 To remain productive and mentally healthy in the relaxed environment of a startup office, we (not only me!) actually had to rearrange our whole life. The whole life-rearrangement process resulted in four rules:
Get yourself in the working mood. Watch Instagram and Pinterest to get inspired. Read some blogs to get fresh news and ideas. Select the playlist that fits you, not the entire office. Sometimes as I just start cleaning my space, I already have some plans concerning what task I'll start working on first.
Switch tasks and take breaks when tired. PlayStation, online shopping, going out for a coffee can be a source of energy. And abandoning a long email for a while can help you return to it with a couple of fresh ideas. Trying hard is definitely not the thing you should keep in your working routine.
Talk about what bothers you. Probably, that's the most important in-office rule. Whatever your team is like, you are still all different.
Rearrange your whole life instead of focusing on productivity. The most vital point of all. And I'll tell you why.
Productivity is a Modern Lifestyle
Work is neither an obligation nor a duty. Period. Work is an inseparable part of your life, so to make yourself productive in the office or as a freelancer, you should have it all rearranged in favor of your physical and mental health. As only being healthy and positive, you can do great things in business.
One of my teammates popped me over a tweet by @lizandmollie. And this is the most clear visualization of how productivity is built. Apparently, not by hanging on tight and working as hard as your creative body allows you to.
Instead, you should pack your life with all those extras, hobbies and joys that many working people ignore. Sports, from yoga to CrossFit. Enough sleep, about 7-9 hours per night. Healthy and diversified diet. Regular time off, which won't be limited to one vacation per year.
I would also add a healthy relationship with your team Otherwise, how are supposed to be okay if you feel sick with the people you spend most of your life with. Depending on the case, you can try talking to them, contacting your shrink or even changing the team.
Does Work in Open-Space Fit Everyone?
There was a time when I would say "yes." And there was a time when I would say "no." Today I would say, "it depends."
The startup allows you to build a workflow of your dream and work with people of similar views and values under a single condition. You should be ready to apprehend to live differently. And as you do, you'll be fascinated by how effective you are and how much you enjoy sharing an open space with a team of millennials.