The Designest may receive compensation from companies, products, and services featured in this publication. For more details, please refer to our Affiliate Disclosure page.
No matter how accomplished, every artist stands on the frontier of their own creative journey. Like any craft, drawing involves a continuous learning process — an endless exploration of techniques, mediums, and styles. And this is really so! Upgrading your drawing skills is not merely about perfecting the technique; it is about expanding your artistic vocabulary and enhancing your ability to express your unique vision. 
You might ask, "Why do I need to upgrade my skills? I'm satisfied with my current drawing abilities." Well, even if you're content with your abilities, don't forget the artistic world is a vast ocean of possibilities that offers and demands much more from every creator sailing it. 
As you explore different drawing techniques and sketching tips, experiment with materials, and hone your craft, you won't just improve your skills but also breathe fresh life into your projects. So the question isn't "Why?" but "How?". And the answer lies in understanding and mastering the fundamentals, practicing deliberately, and continually challenging your comfort zone.
All Drawing Techniques: From Basic To Pro
How This Guide Can Help You
I've always believed in the power of sharing knowledge and fostering creativity. I am not sure, but I suppose it started as early as art school and never really ended. Should I thank the Universe for such perseverance and grit? I guess so! 
I vividly remember how it all began: I was grappling with basic shapes and perspectives, making mistakes ALL THE TIME, and unsure whether I was doing it right or wrong. I also constantly lacked feedback and confidence, so once my artistic skills reached a certain level, I was already asking myself whether I was enough. So today, a guide on drawing & sketching techniques seems like the perfect way to pass my experience and knowledge to those at the beginning of their artistic journey struggling with the same creative uncertainty. 
Yet, I also wrote this guide with the established artist in mind. In my experience, professional growth doesn't have a finish line; there's always room to refine our approaches or to onboard a whole new art form. At times, we might hit creative blocks or feel our progress stagnating. In these moments, looking at our craft from a different perspective or revisiting the basics can reignite our creativity and passion. 
Pencil Types and Their Uses
Let's begin our artistic expedition with our most faithful companion: the pencil. The pencil might seem a humble tool, but it's versatile and comes in a variety of types, each with its own unique characteristics and purpose. Speaking for myself, pencil drawing is still an important part of my work — even though I mostly do digital art, and Apple Pencil is the tool I use most frequently.
Understanding the nuances of different pencil types is like knowing your paint palette; it empowers you to select the right tool for a project. Whether it's the soft smudge of a charcoal pencil or the vivid hue of a colored pencil, each has a role in your artistic arsenal. 
Graphite Pencils
The go-to for most artists. Graphite pencils offer a range of shades, from very light to dark, perfect for sketching and shading.
In the context of graphite pencils, the B scale refers to softer leads, ranging from B (softest) to 9B (softest). The higher the number, the softer and darker the graphite, allowing for thicker lines and richer, darker marks.
On the other hand, the H scale represents harder leads, from H (hard) to 9H (hardest). Harder pencils produce lighter and crisper strokes, making them suitable for precise lines and detailed work, such as technical drawings or light sketching.
The HB grade sits in the middle, considered a standard or average hardness. It provides a balance between darkness and hardness, making it versatile for everyday writing and sketching purposes.
Charcoal Pencils
Known for their deep, intense blacks, charcoal pencils are ideal for creating dramatic drawings with strong contrast. 
Colored Pencils
With a spectrum of hues at your disposal, colored pencils allow you to create vibrant, colorful pencil drawings.
Watercolor Pencils
A hybrid tool that combines drawing and painting. You can draw with these like standard pencils, then add water to create a watercolor effect.
Pastel Pencils
These deliver the vivid colors of pastels without the mess, allowing for detailed work and easy blending.
Mechanical Pencils
Loved for their consistency and precision, mechanical pencils are excellent for fine details and technical drawings. 
If you are a digital artist, you aren't left out of the pencil game, either. Various digital art software, like Adobe Photoshop, Illustrator, Fresco, Affinity Designer, or Procreate, offer pencil brushes that mimic the strokes of physical pencils. Lots of them are available for free, so you can test all the pencil types mentioned above before actually immersing in pencil drawing techniques. 
Drawing is more than merely putting pencil to paper (yet this activity has the right to exist, too!) — it's about using an array of techniques to assert your artistic vision. If you never did this before, consider learning basic drawing techniques. Mastering them is like learning the alphabet before writing poetry.
Joining a drawing class might be helpful at this point. I recommend Domestika, as they've got plenty of courses on different drawing styles for different levels (so if you are already a pro, you'll likely find plenty of handy content, too). For my part, I'll show you the basic pencil drawing techniques you can practice anytime and use to build your first illustrations. Use a regular graphite pencil or a similar brush in the drawing app. 
Line Drawing
This foundational pencil drawing technique is all about defining the shape and outline of your subject using just pencil lines. Think of it as creating a blueprint for your drawing. For instance, when sketching a flower, you'd use line drawing to outline the petals, stem, and leaves, laying the groundwork for your detailed work.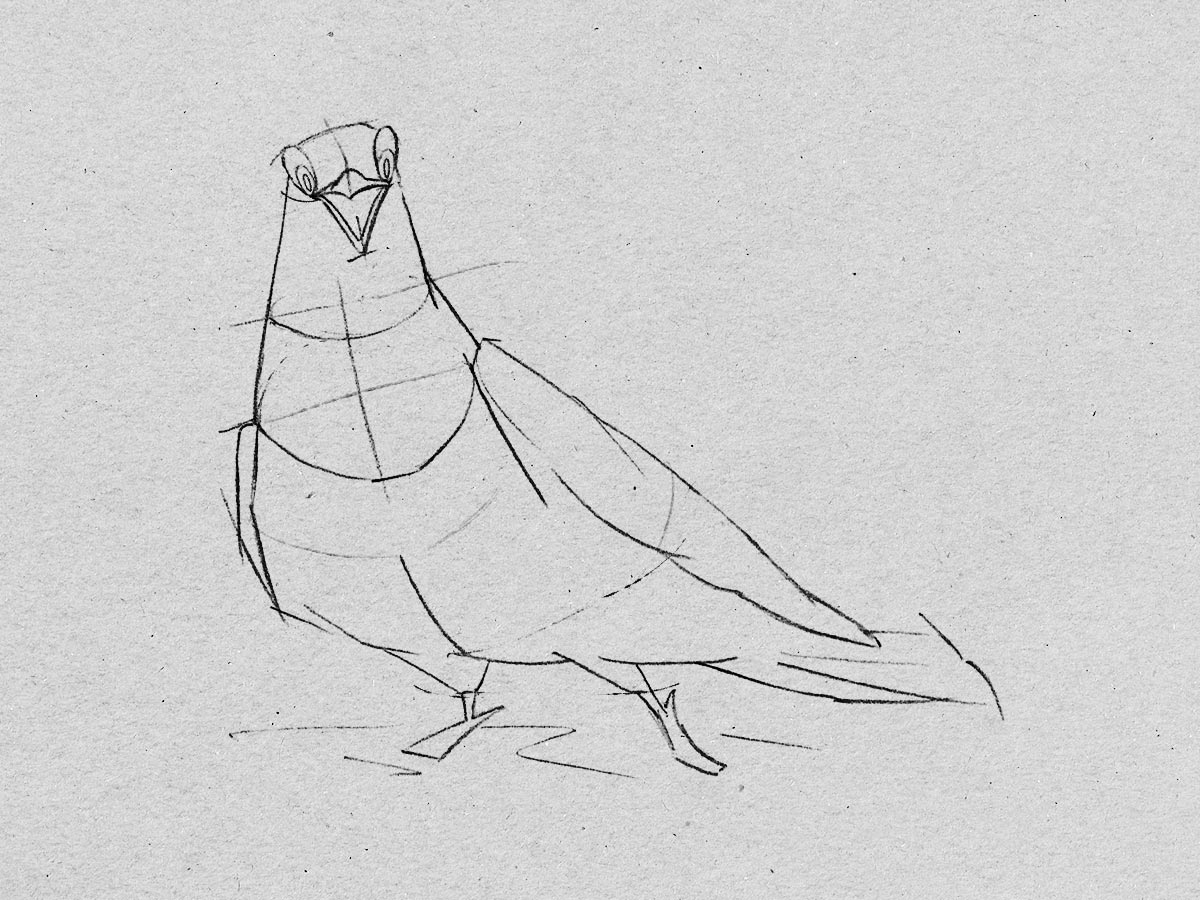 Hatching
With the hatching technique, lines are drawn parallel to each other to create shades and tones. The density of the lines determines the darkness of the shade. For example, if you're sketching a sphere, the side facing the light would have fewer lines to create highlights, while the darker side looking away from the light source would have more lines. By simply adjusting the length, angle, and density of the parallel lines, artists can create shadow or the illusion of various surfaces, such as rough or smooth textures.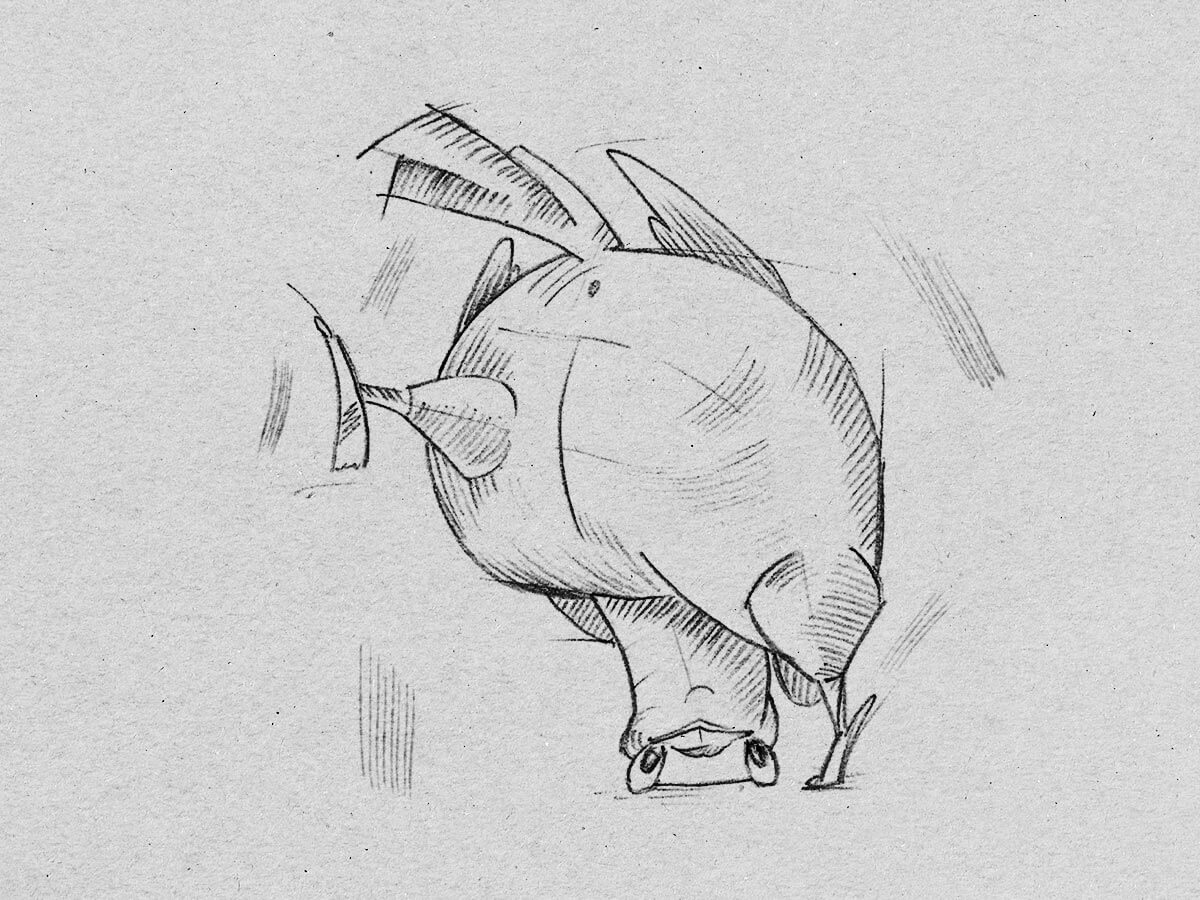 Cross-Hatching
This drawing technique is an extension of hatching, where parallel lines intersect, creating light and dark values. It is a very effective way to make dark sections even darker or to add a certain finish to the subjects in your sketch. For example, if you're drawing a wooden piece of furniture, cross-hatching can be used to mimic the wood surface.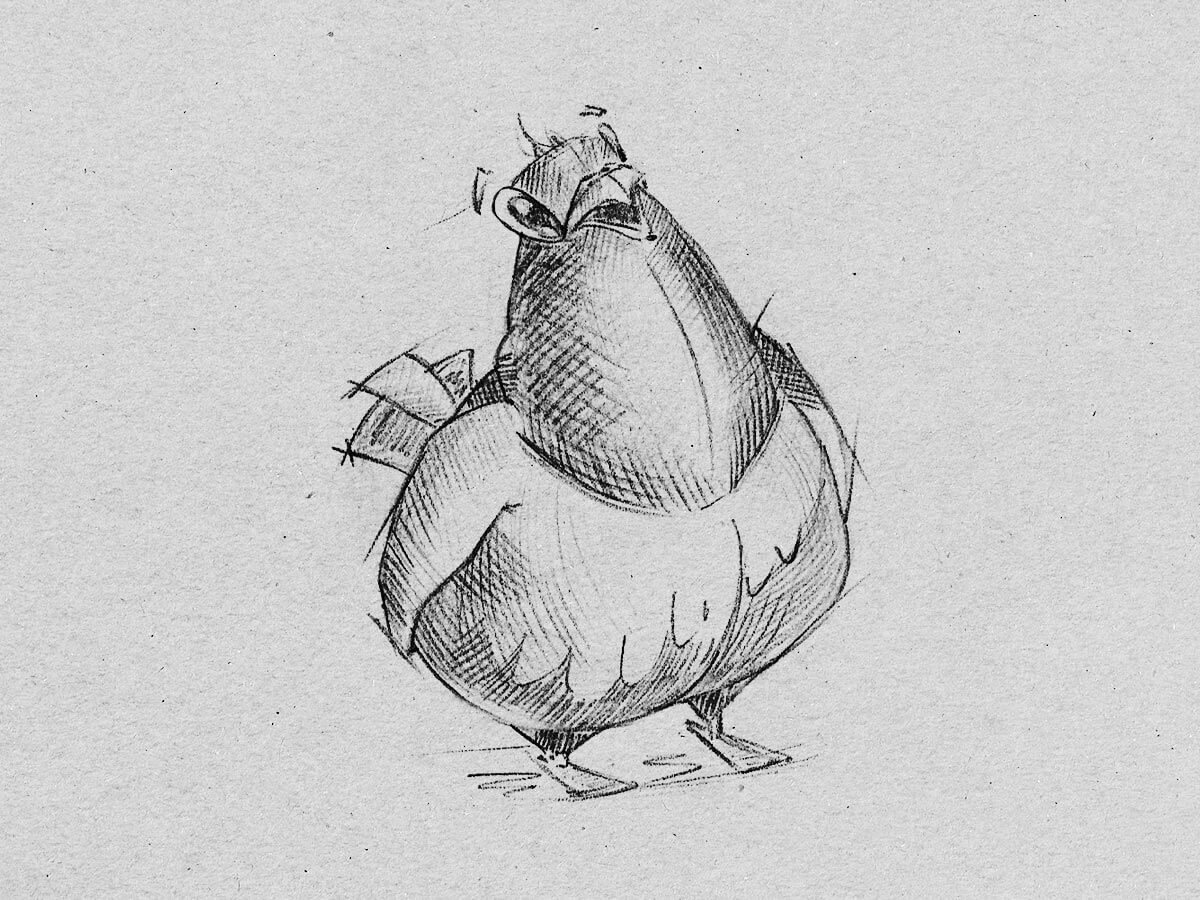 Stippling
In stippling, you use tiny dots instead of lines to create shades, textures, and depth. To create darker areas, simply draw lots of dots close together — and, vice versa, lighter areas call for more space between the dots. Stippling could be used to create a sandy texture or a speckled effect on an object, for instance, the skin of a trout. Such attention to detail can add interest and definition to your art.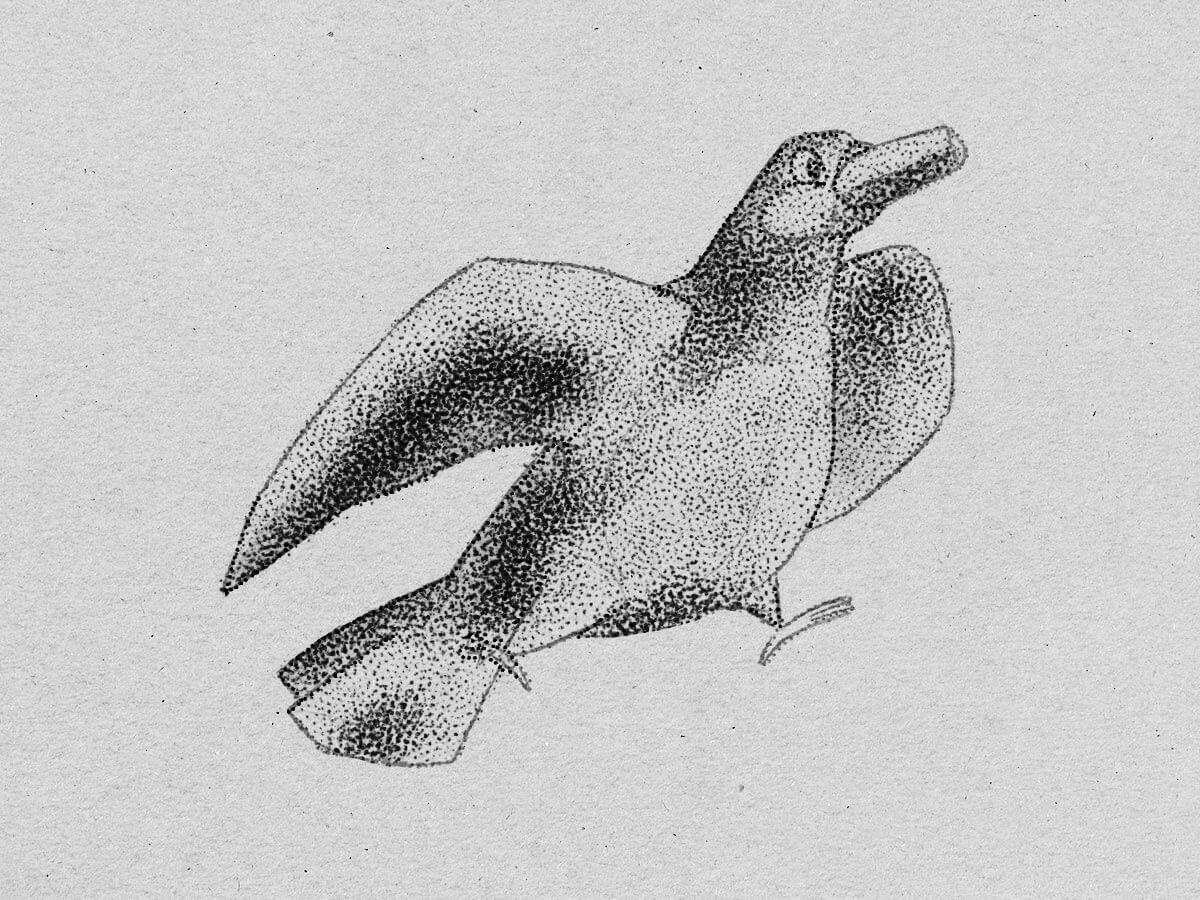 Scribbling
It might sound rudimentary, but controlled scribbling can create interesting effects. Depending on how much pressure you apply and what density you choose when sketching, scribbling can result in different shades and textures. Imagine drawing a stormy sky — the chaotic and irregular patterns of scribbling would make it feel dynamic and alive.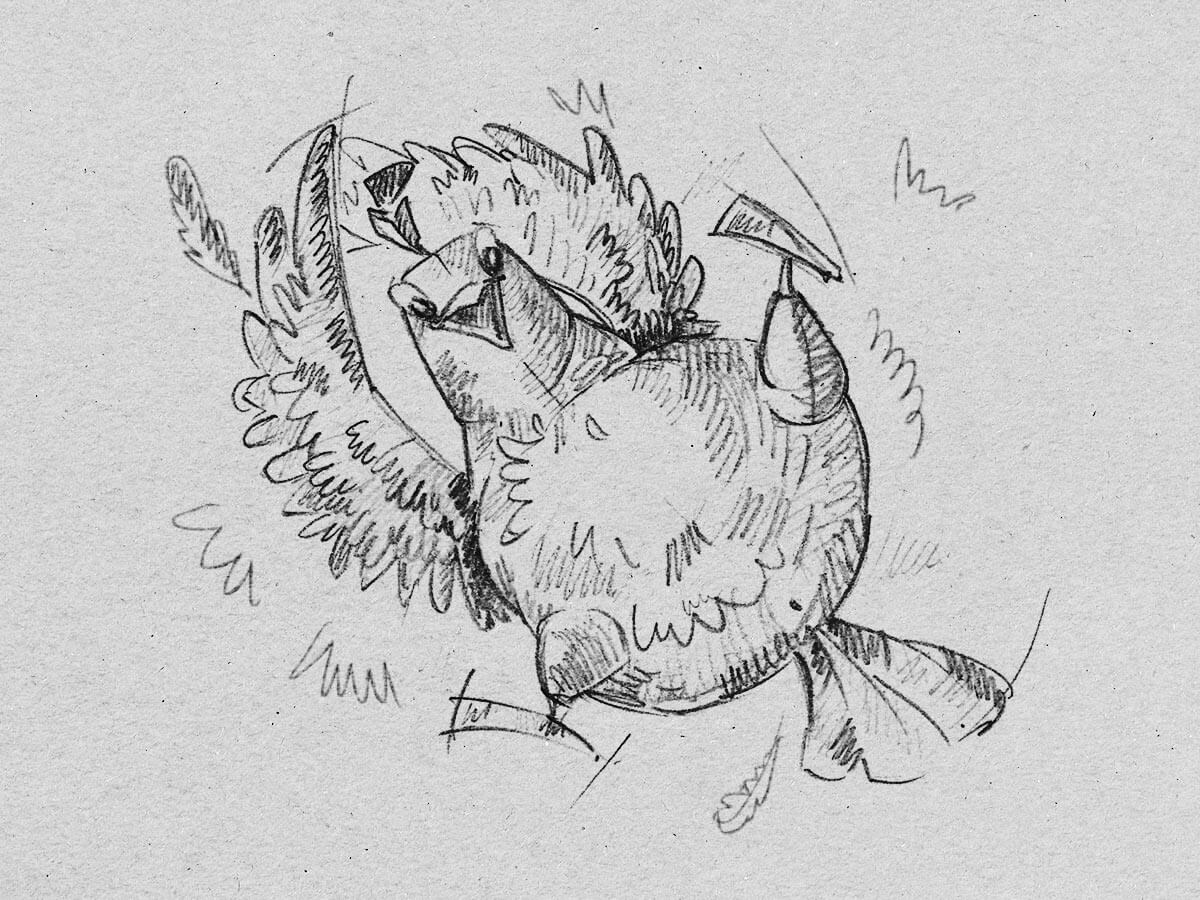 Squaring Up
It helps to maintain accuracy in drawings, particularly when reproducing or enlarging an image. By drawing a grid of squares over the reference image and a proportionally identical grid on the drawing surface, you can focus on one square at a time. This can also be a helpful practice technique for beginner artists.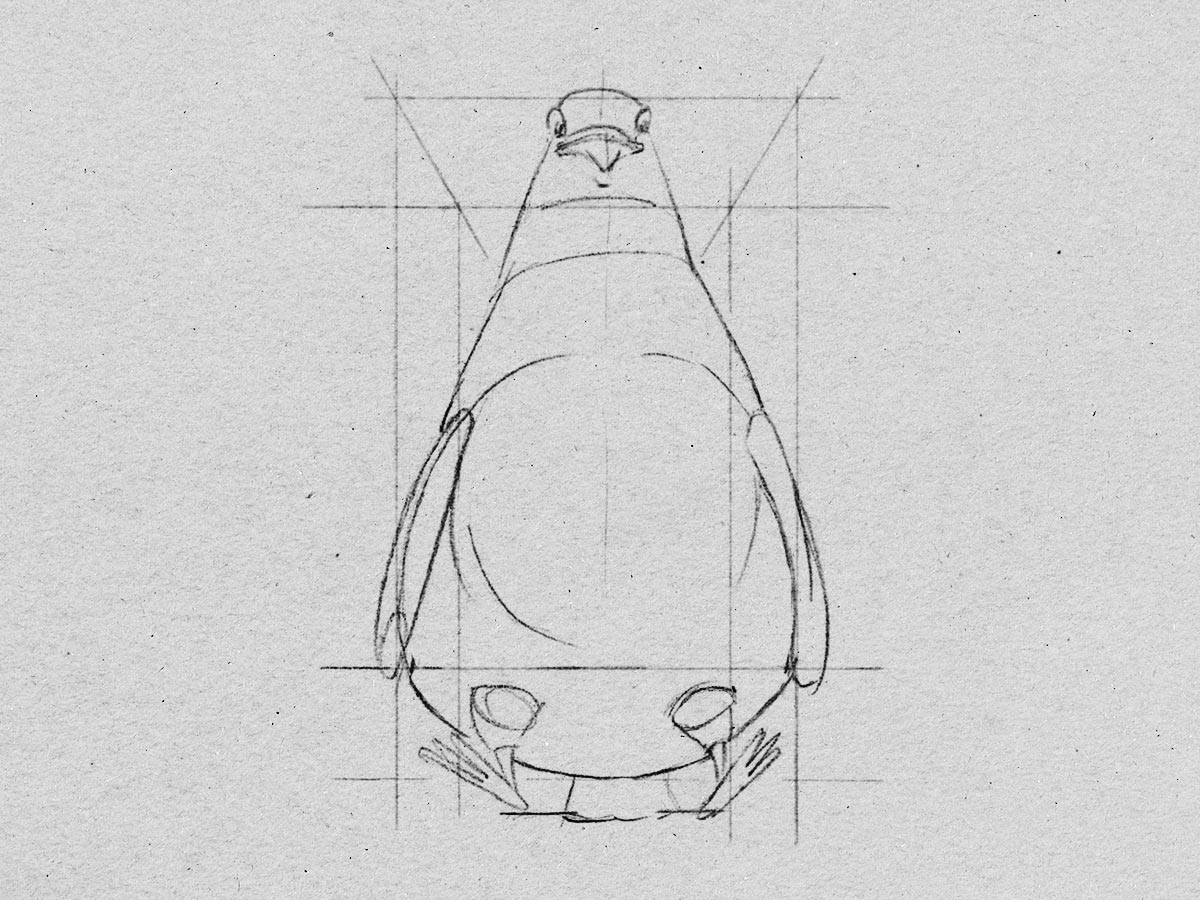 Frottage
Rather a fun and experimental practice than a drawing technique. It works like this: you place a sheet of paper over a textured surface and then rub over it with a pencil or crayon. This allows the texture of the surface beneath to come through. This can help you with creating abstract backgrounds. For example, if you place your paper over a leaf and rub it with your pencil, you'll get a natural texture that could represent a leafy ground in landscape drawings. This can also be implemented really well in still life. 

Use the code THEDESIGNEST-10 to get an extra 10% off any of the courses. If a course is at 75% off, you can get a total of 85% off your purchase. You can even use the code on multiple purchases — there's no limit to what you can learn. 
Advanced Drawing Techniques
As you venture deeper into your artistic journey, the drawing process becomes more complex but also more rewarding. You know all the basics (and even more); you've completed hundreds of hours of practice and drawn thousands of sketches. And your creative hunger is now growing, as you suddenly find yourself lacking techniques to fulfill the most daring art projects. Prepare paper and graphite pencils (however, you can pick other types if you are more used to them). 
Contour Drawing
In this technique, you draw the edges of your subject without lifting your pencil, focusing more on the internal shapes and forms rather than the finer details. For instance, in contour drawing a face, you would trace the outlines of the facial features and shapes within the face rather than focusing on detailed eyes or a perfect nose.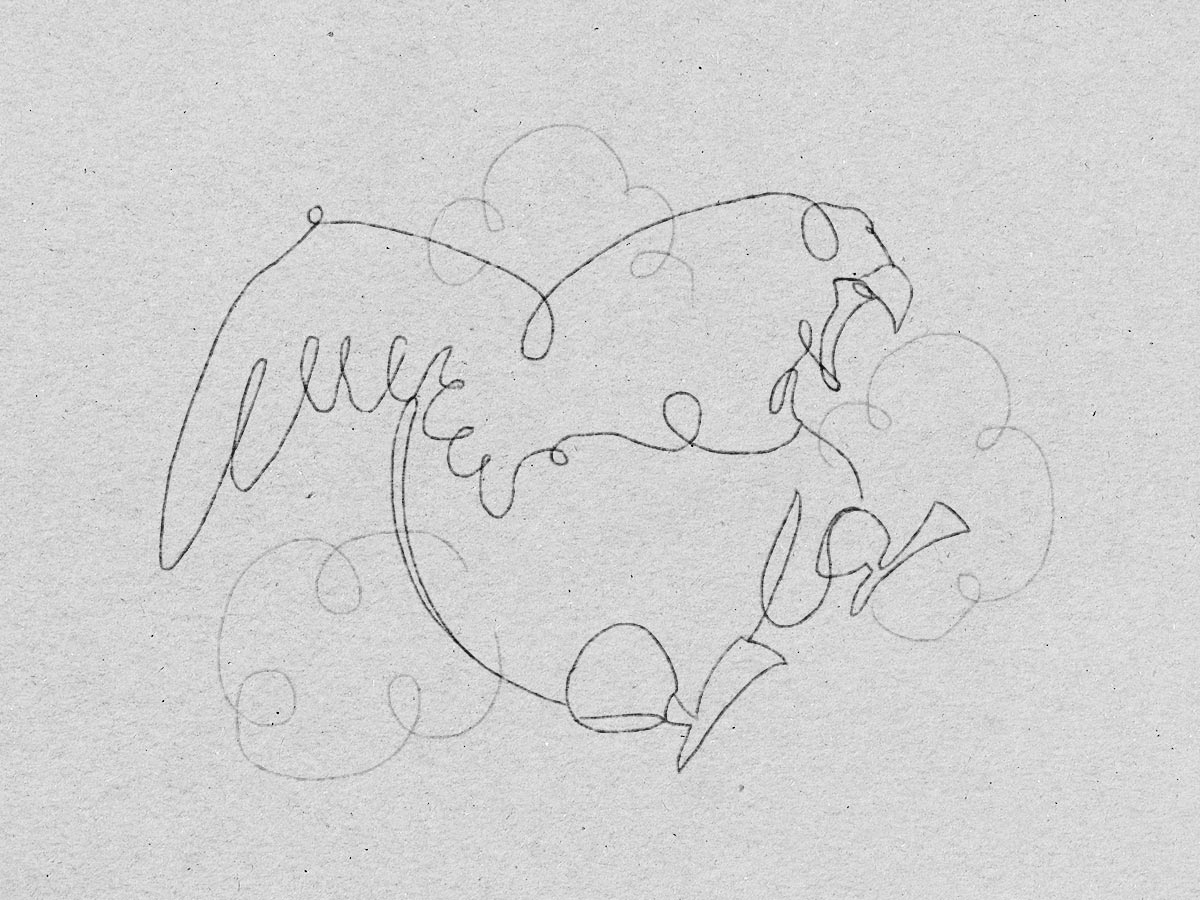 Negative Drawing
This method requires you to draw the space around the subject, not the subject itself. It can enhance depth perception and the overall balance of your composition. Suppose you're drawing a night sky with stars: instead of drawing each star, you'd fill in the darkness of the sky, leaving the white spaces to represent the stars.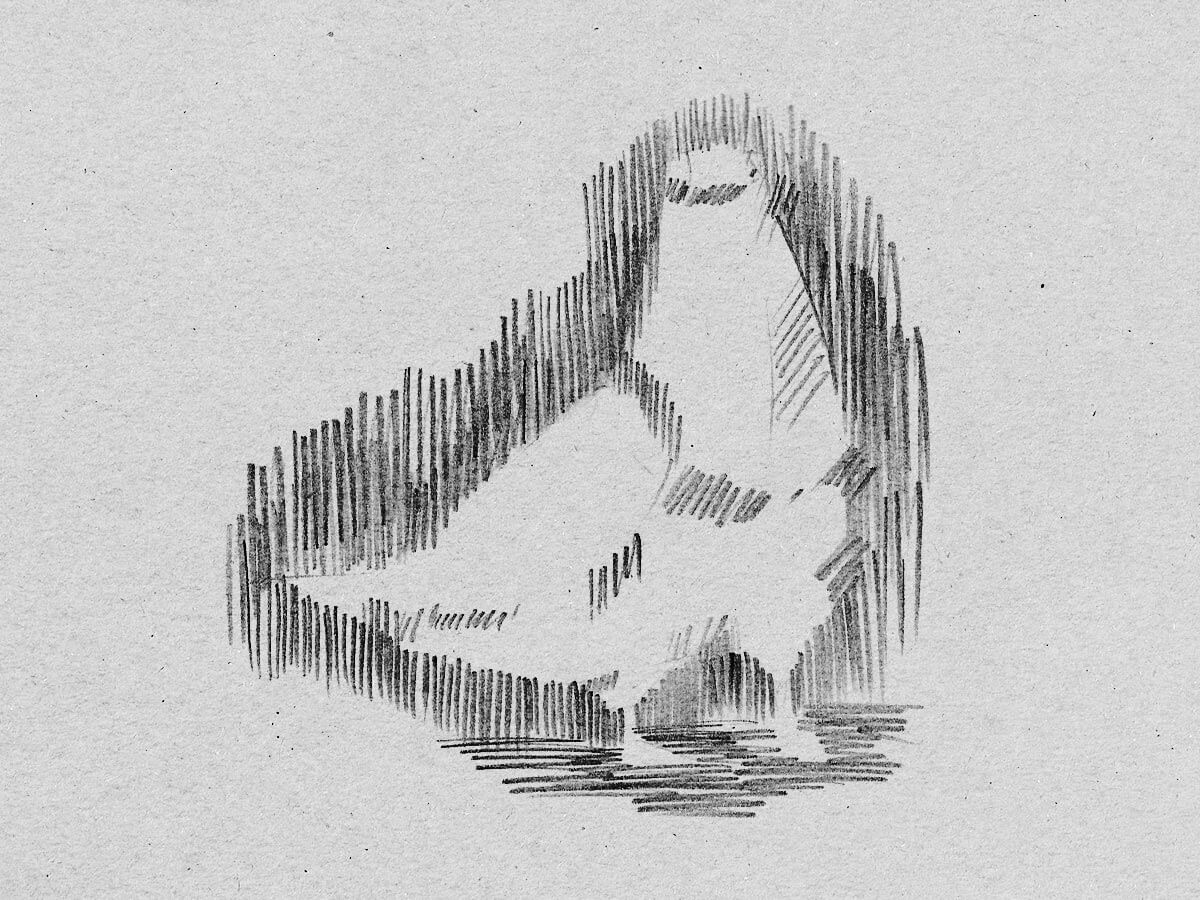 Perspective Drawing
This technique creates an illusion of depth and distanceш. You can use a one-point perspective (all lines converge at a single point on the horizon) when drawing a road disappearing into the distance. Two-point perspective is ideal for drawing buildings at an angle, and a three-point perspective, with lines converging at three points, works well for skyscrapers viewed from a dramatic angle.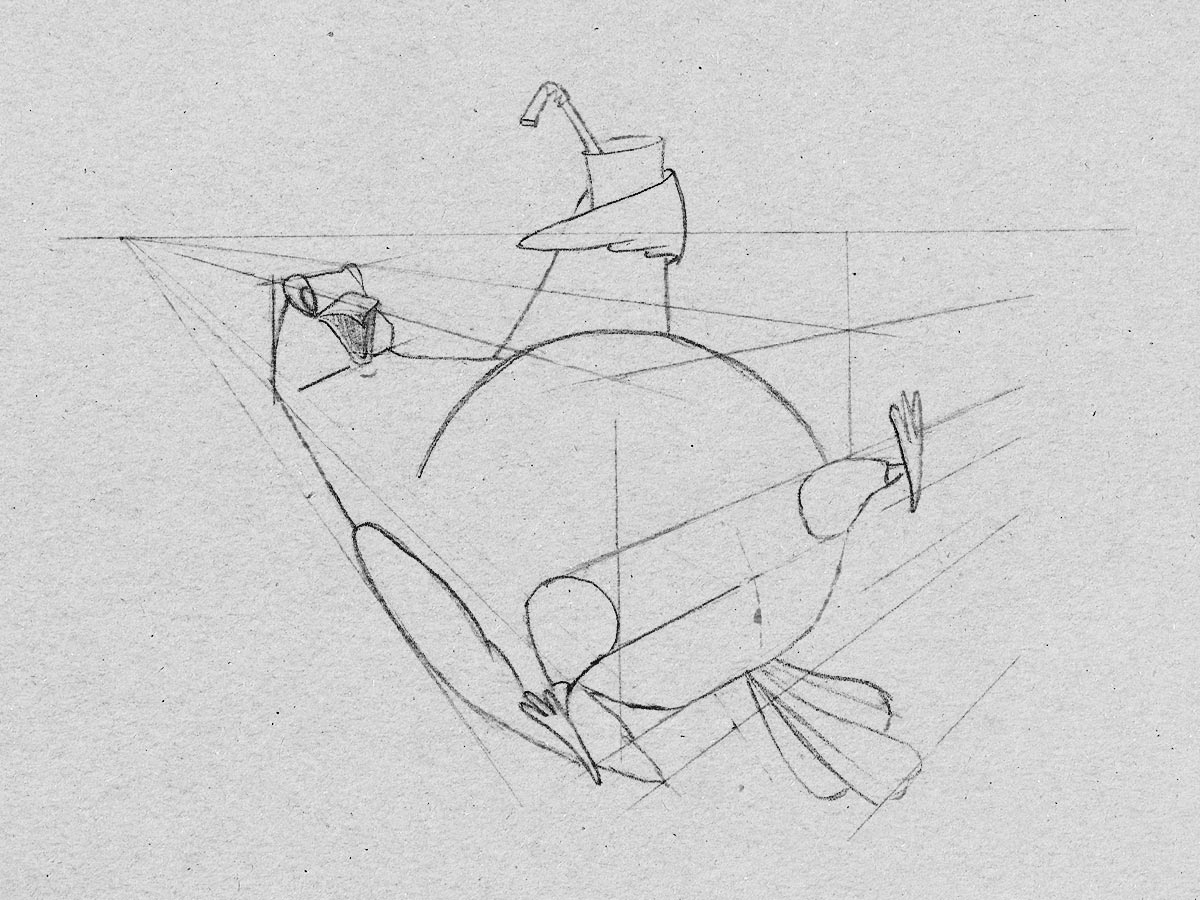 Gridding
Gridding helps you accurately capture proportions and angles by dividing your reference image and drawing surface into equal grids. Imagine drawing a portrait; you can ensure the correct position and size of each facial feature by following the grid.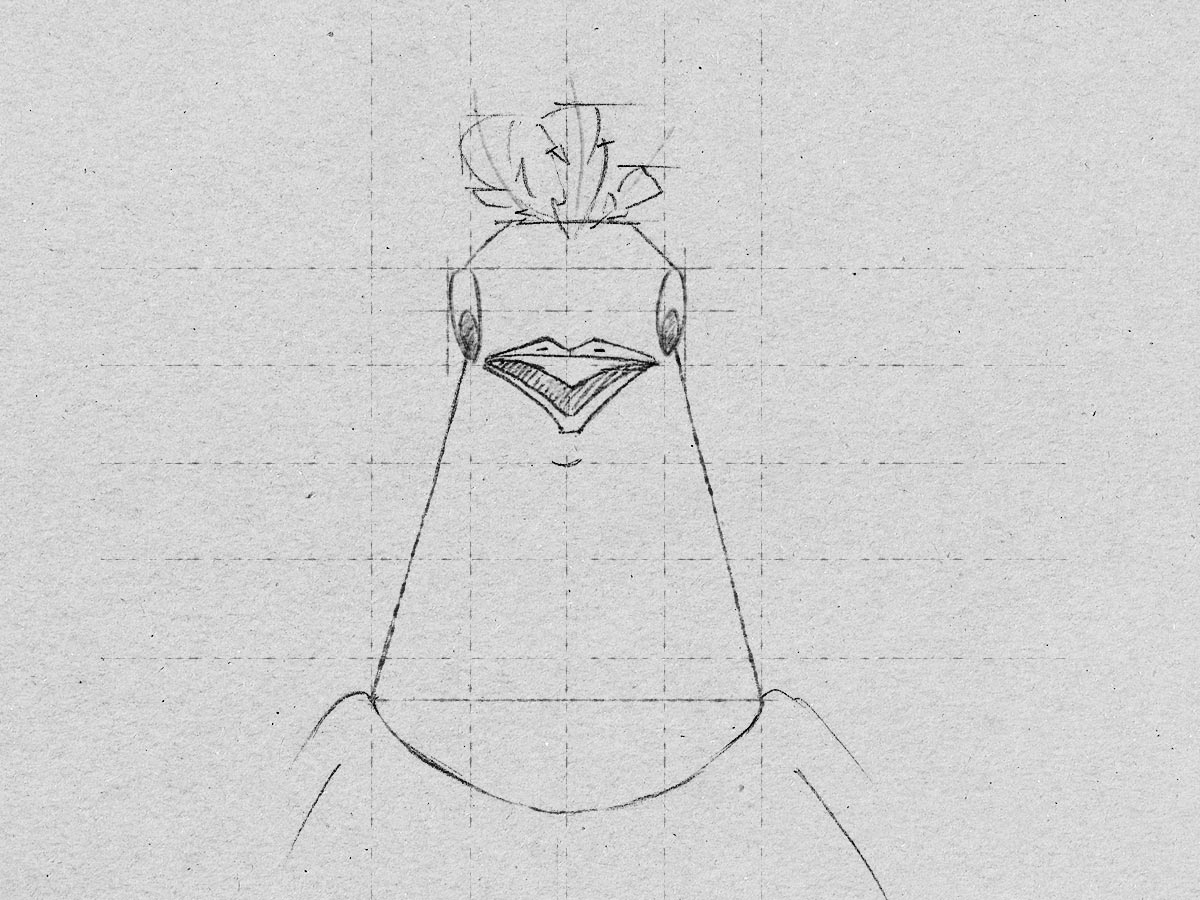 Rendering
Requires detailed and careful shading to give your drawing a realistic, three-dimensional appearance. For instance, if you're drawing a portrait, rendering would involve detailed shading of facial features.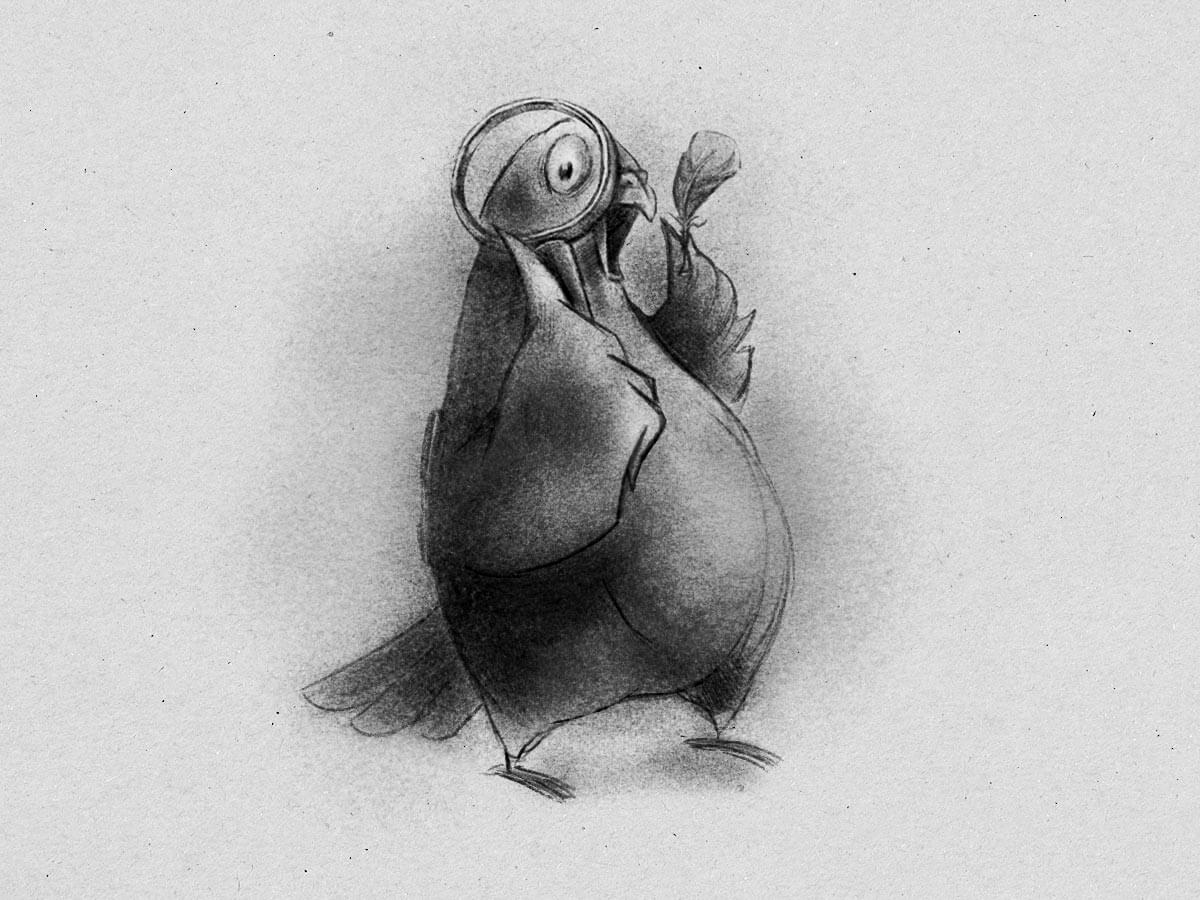 Foreshortening
Foreshortening is used to create the illusion of an object receding into the distance. This is crucial for an accurate representation of perspective. If you're drawing a person lying down with their feet facing you, the feet would be drawn larger than the head to create a sense of depth.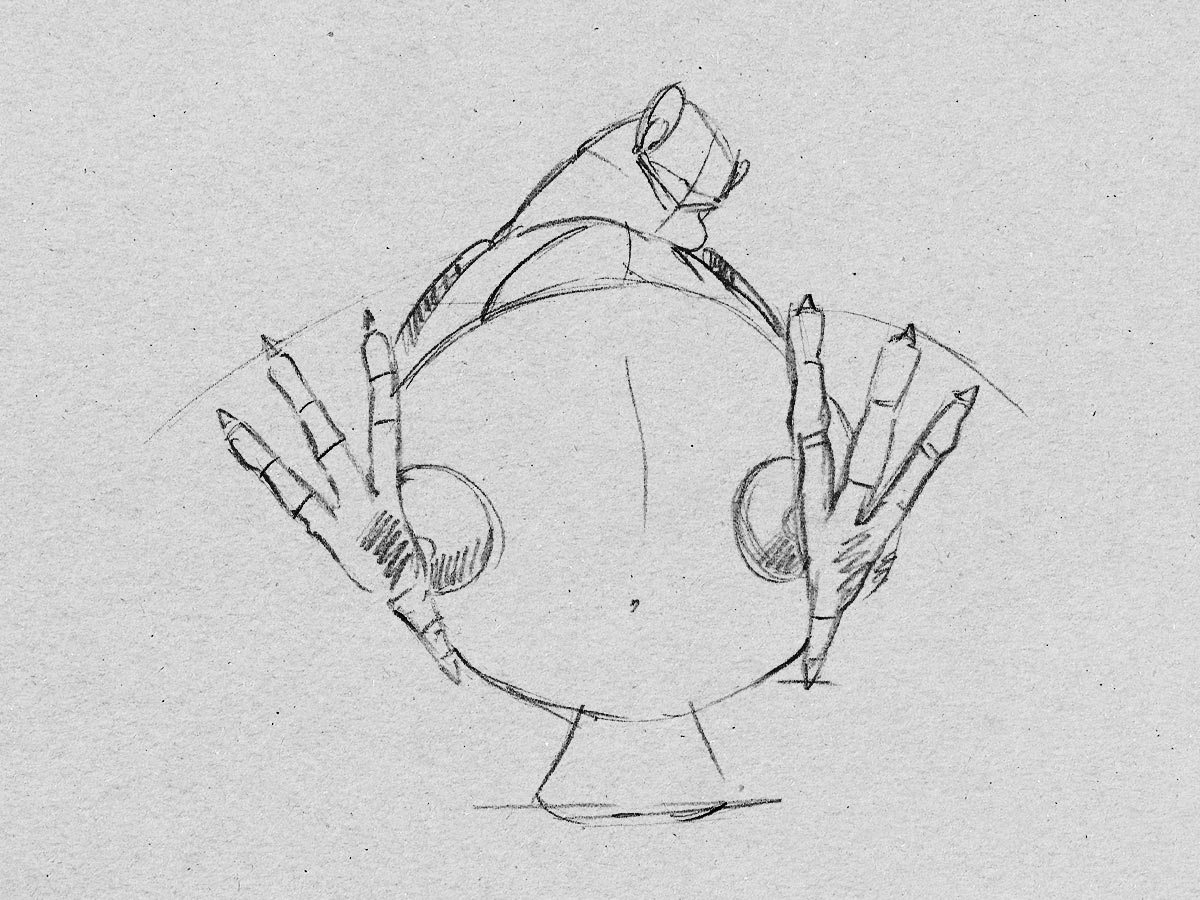 Scumbling
Scumbling involves applying small, circular strokes to create texture and value. Similar to rendering, it can create a sense of depth and volume. If you're drawing a rocky terrain, scumbling can mimic the rough and uneven texture of the rocks.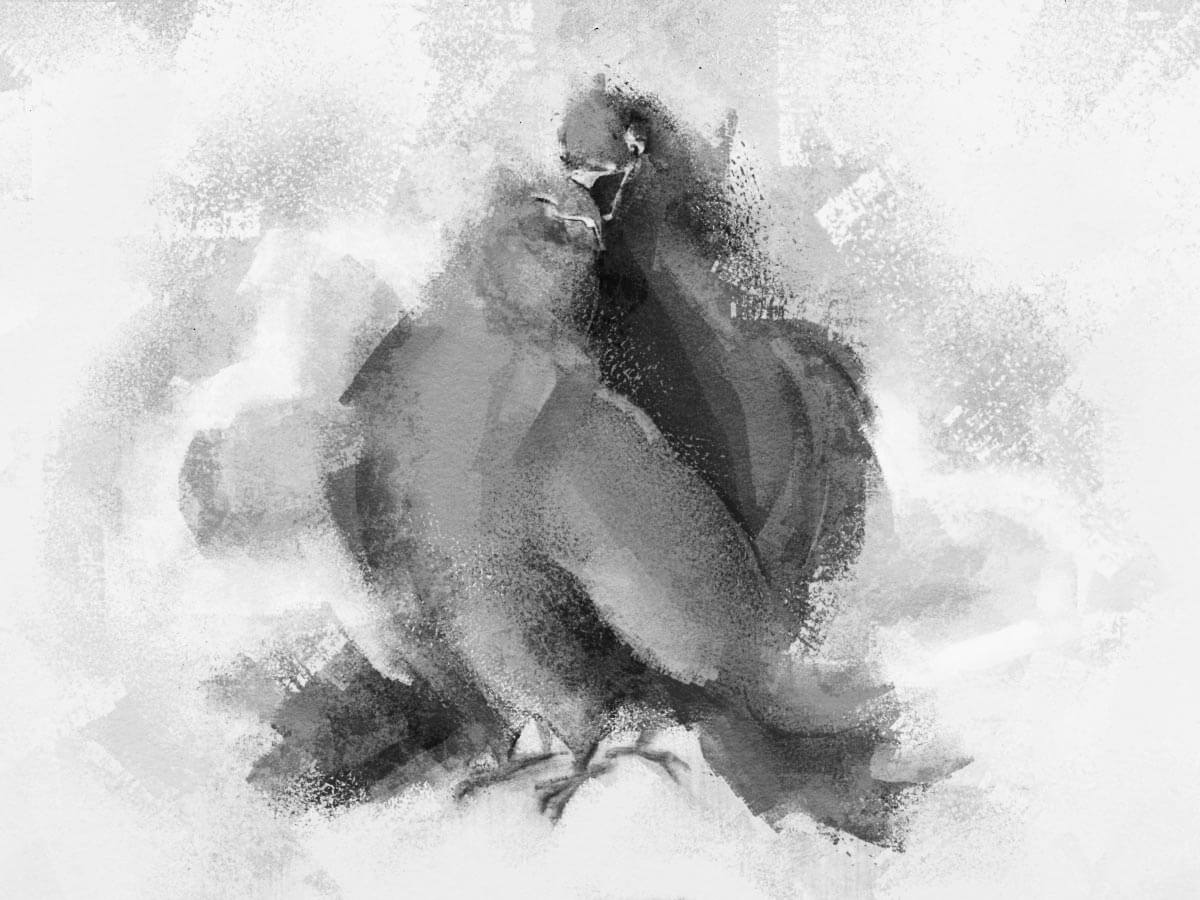 Glazing
While more common in painting, glazing can also be applied in drawing, especially with pastels. It involves using a thin layer of medium over the artwork to adjust its color and tone. For example, if you're working with color pencils, you might apply a light blue glaze over a landscape drawing to create a cool, serene atmosphere. 
I still recommend watching for the courses from the leading artists on
Domestika
and Skillshare. They allow you to go beyond academic techniques and try yourself in narrow fields, like modern portrait drawing, urban sketching in Procreate, or inking. Even if you prefer to repeat illustrations from Pinterest, nothing works better for artistic growth than masterclasses and workshops.
Now I invite you to dive into the world of shading — the unsung hero of drawing! Before we start practicing, Check Memento Shader Brushes from my colleague Anna Tikhomirova or the arts of Studio Muti and Willian Santiago. There's no way you won't fall for the shading technique after that, especially if you stand for digital drawing.
This drawing style turns flat shapes into three-dimensional objects on paper, adding depth and realism to your art. That's what breathes life into flat style and makes it pop out of the page. Each technique has its unique charm and purpose. So, grab your pencil, and let's test them all. 
Smooth Shading
In this technique, you create a seamless transition from light to dark. It is often used to render skin tones or shiny objects that require gradual shifts in tone. Imagine you're drawing a sphere — here, the technique would help you create a realistic depiction, with tones seamlessly transitioning from light to dark.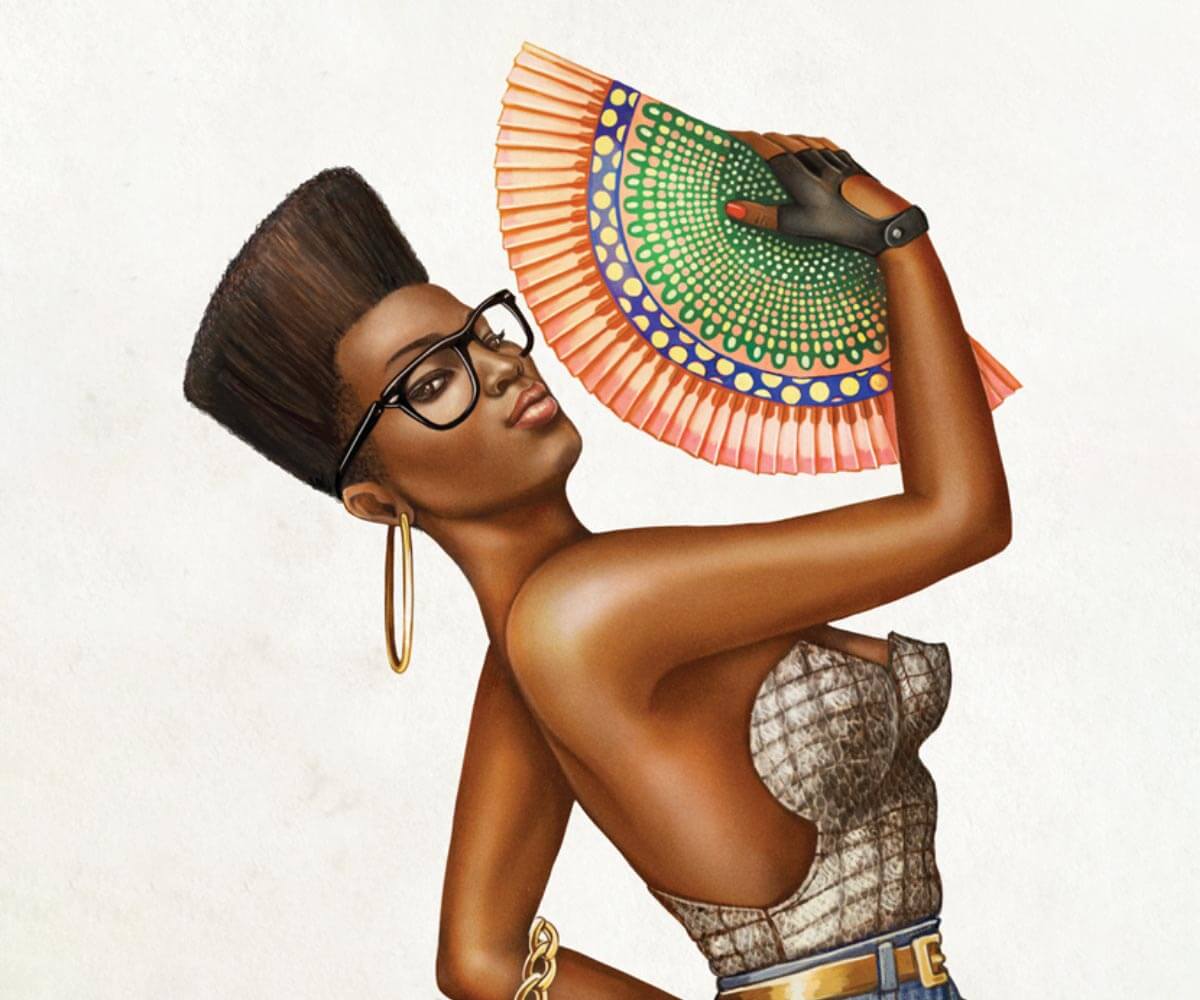 Cell Shading
Used primarily in comic books and cartoons, this technique creates a stylized look using sharp transitions from light to dark. Suppose you're drawing a cartoon character. Using cell shading, you'd apply a flat base color and then more pressure and a darker tone for the shadows, with clear lines separating each.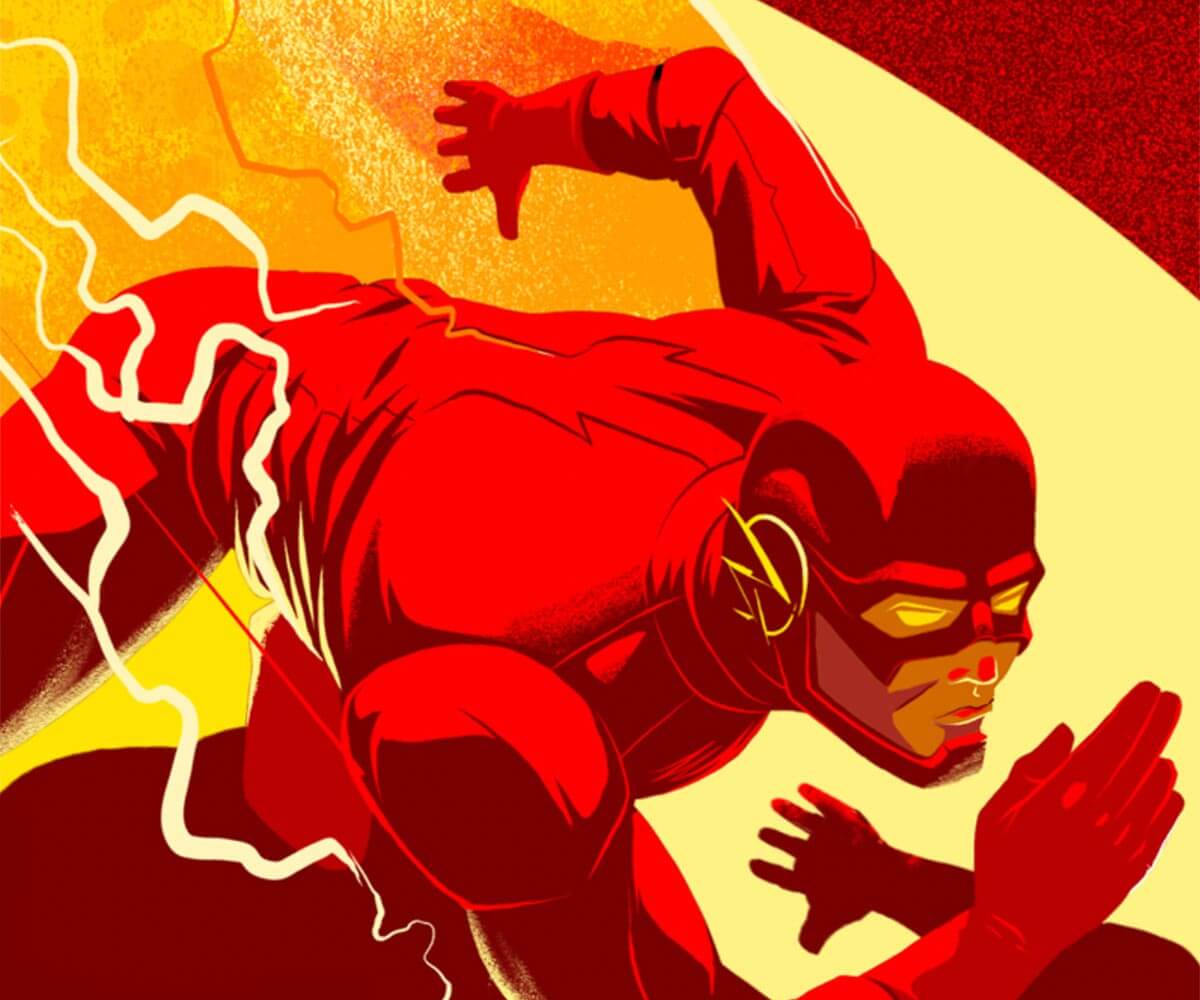 Reflective Shading
This involves incorporating the reflection of surrounding objects' colors into the shades. For example, if you're drawing a silver spoon lying next to a red apple, the spoon's reflective shading would contain a hint of red. 
Tactile Shading
This technique uses specific patterns to mimic different textures. If you're drawing a furry animal, you can mimic the texture of fur, giving it a realistic and tangible quality.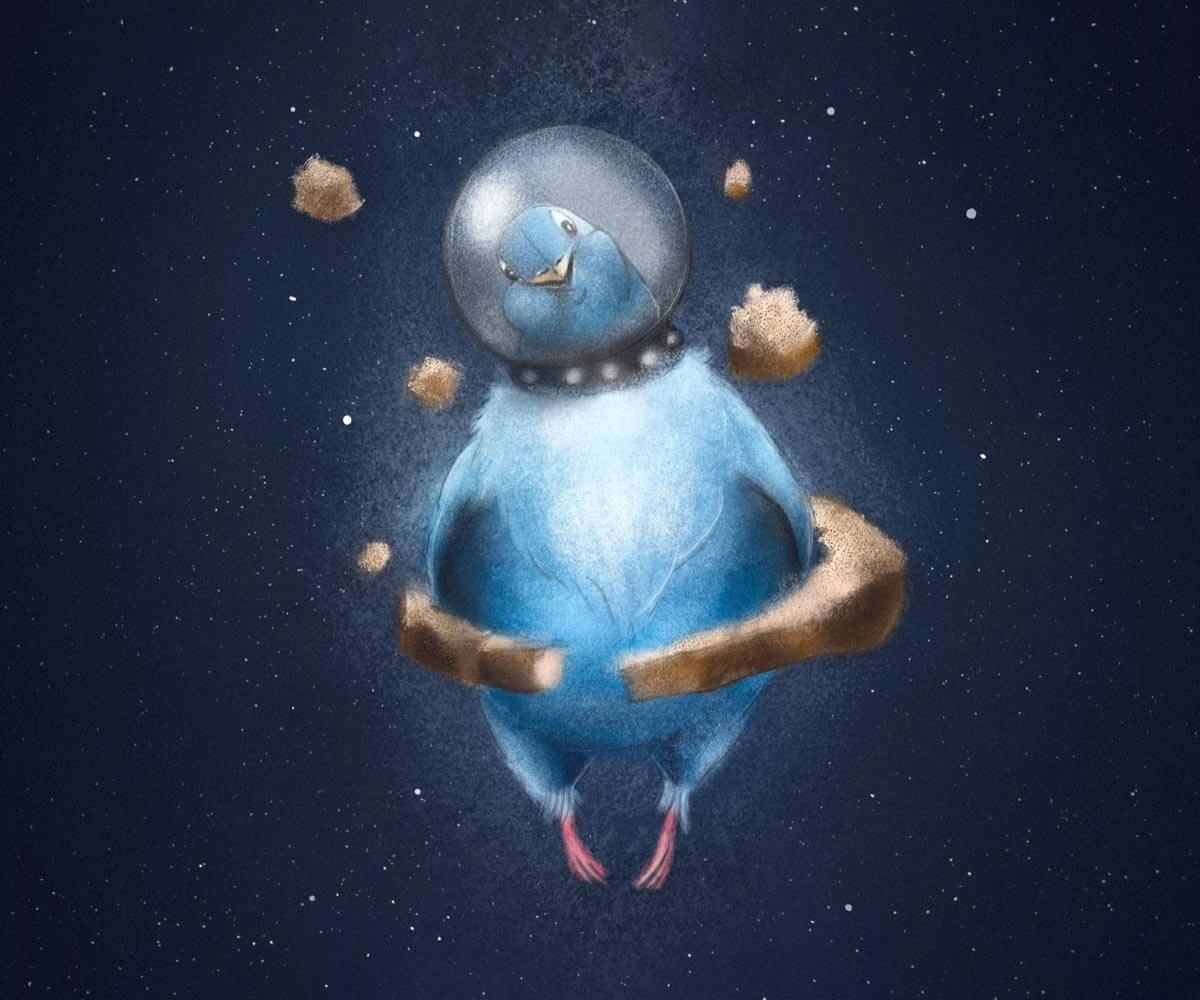 In digital art, shading brushes (or shaders) help artists achieve the same effects. They come in a variety of forms, offering different textures and softness levels. 
What Do I Need To Start Drawing?
Embarking on an artistic journey is like setting off on an adventure: you'll need the right tools in your backpack. Whether you're more inclined toward the tactile feel of traditional drawing or the unlimited possibilities of digital art, you'll need a set of essential tools to get started. Don't worry — you don't need to break the bank or fill an entire studio.
Depending on whether you opt for traditional (analog) drawing or digital art, you'll need different tools. And for those who are new to drawing, I'd suggest starting with analog drawing tools, as they are cheaper, more intuitive to use, and better to build basic drawing skills. 
For Analog Drawing:
Drawing pencils of varying hardness: Faber-Castell's graphite pencils come in a wide range of hardness and are known for their high quality.
Sketchbook or drawing paper: Strathmore and Moleskine are excellent sketchbook choices.
Eraser: The Prismacolor Scholar Latex-Free Eraser or Faber-Castell's kneadable eraser are great tools.
Sharpener: The Kum Automatic Long Point Pencil Sharpener is known for its precision and durability.
Smudge stick: Loew Cornell's blending stumps are an affordable and reliable option that'll help you add shading to your sketches. 
For Digital Drawing:
Graphic tablet or iPad with a stylus: Wacom tablets, like the Wacom Intuos Pro, are industry standards for graphic tablets. For those preferring an iPad, the iPad Pro paired with the Apple Pencil offers a responsive and natural drawing experience.
Digital drawing software: Adobe Photoshop and Illustrator are powerful and versatile programs for digital art. Procreate is another excellent choice, especially for iPad users.
Computer with enough processing power to run your software smoothly: Apple's MacBook Pro and Dell's XPS series are highly recommended for their performance and display quality.
Remember, these are only recommendations. The best tools are the ones that you feel most comfortable with and suit your budget and needs. As you grow as an artist, your toolkit will grow and evolve with you. 
Frequently Asked Questions