The Designest may receive compensation from companies, products, and services featured in this publication. For more details, please refer to our Affiliate Disclosure page.
Fashion comes and goes, but the practicality of tote bags stays the same. Capacious, easy-care, and free of crinkling sounds (unlike their plastic counterparts), tote bags have already won the hearts of millions. Plus, you can make them a part of your style. Here is where all your beautiful design ideas come into play. 
Trying out your designs in real life, though, can be pricey and not always effective. What if the customer doesn't like it? Or maybe you'll suddenly realize the colors are all wrong? Well, in the era of graphic design, none of this is a problem. Tote bag mockups allow for easy customization, cost-free presentations, and fail-free results. 
There are truly countless options out there, and choosing the right bag mockup can become a problem. To save you time and effort, we have selected the best PSD mockups on the market. Dive right in! 
Here's a simple yet self-sufficient mockup to present your designs on a vivid background. The PSD includes a Smart Object to help you adjust your design. It's also easy to recolor by using solid color layers. The high resolution of this mockup allows you to use it for commercial purposes.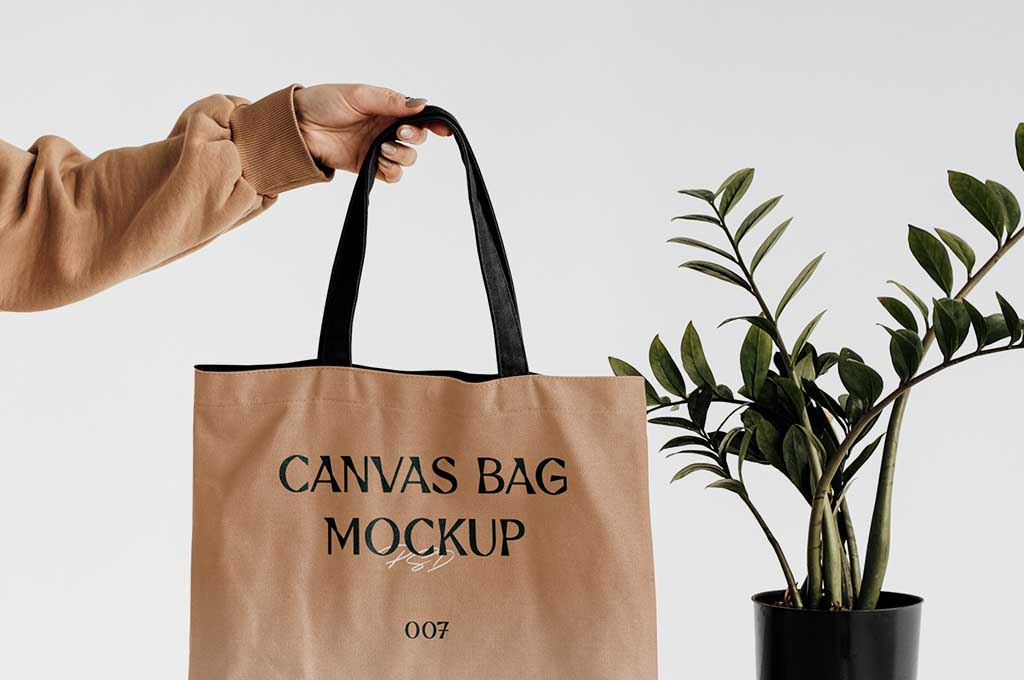 Woman Holding Big Canvas Bag Mockup
This free mockup with a realistic creased texture and shadows is an elegant solution for showcasing your designs. There hardly is a better PSD template for branding presentations. The bag is made with Smart Objects; all you have to do is place your design into the special layer.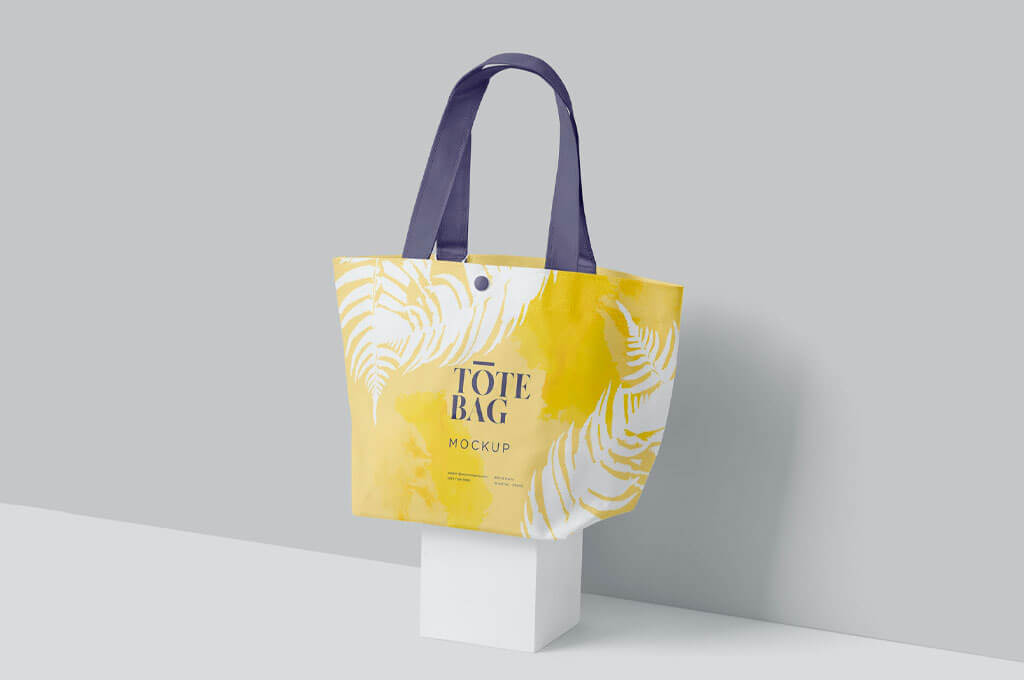 Bucket-Shaped Tote Bag Mockups
This set contains six bucket-shaped tote bag mockups, ready to show your logo designs, website headers, and more. These canvas bag templates offer easy customization in Photoshop, but what's especially great is that you can choose from a wide variety of angles and positions of the bag.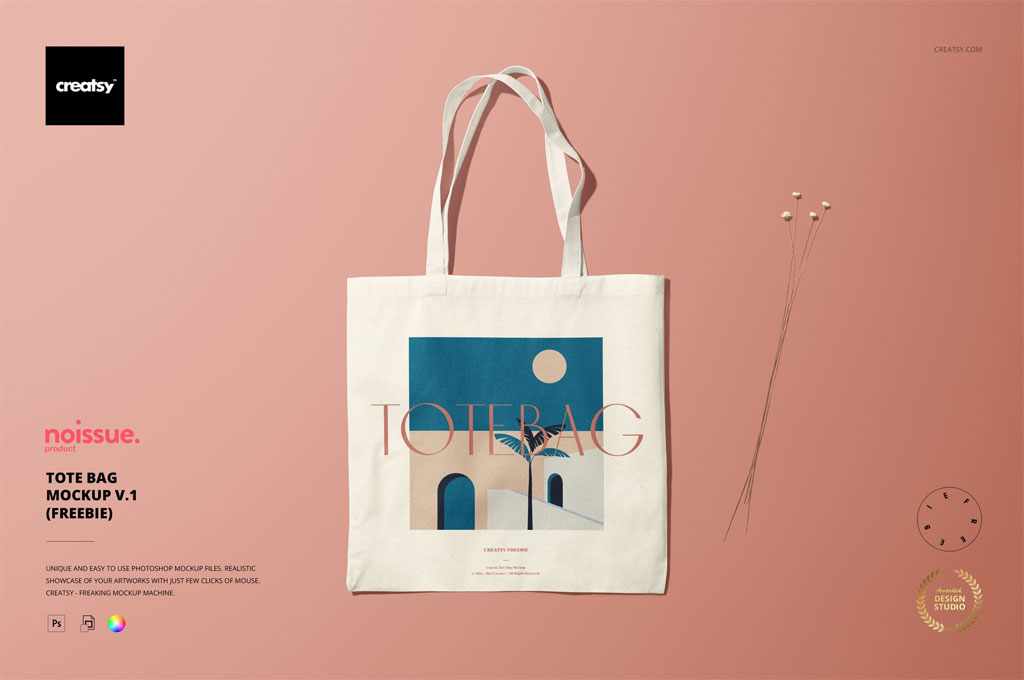 Here's a Photoshop template with the coolest style, and — imagine — it's a freebie! You can change the color of the handles, keep or remove the plants, and play with backgrounds: change colors, insert textures, or hide them and save the tote bag with a transparent background.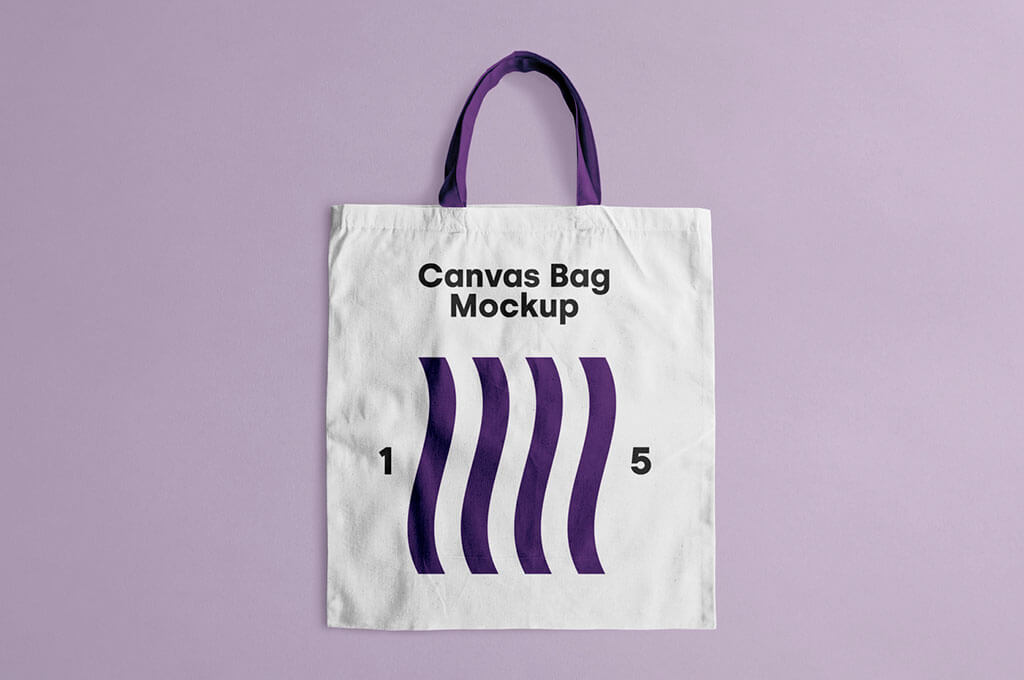 Collect all your belongings and keep them to yourself — that's what we'd write if it was a real tote bag, but it definitely isn't! Due to a neutral background, the focus won't shift from your designs, prints, texts, or logo variants. As always, Smart Objects facilitate your work.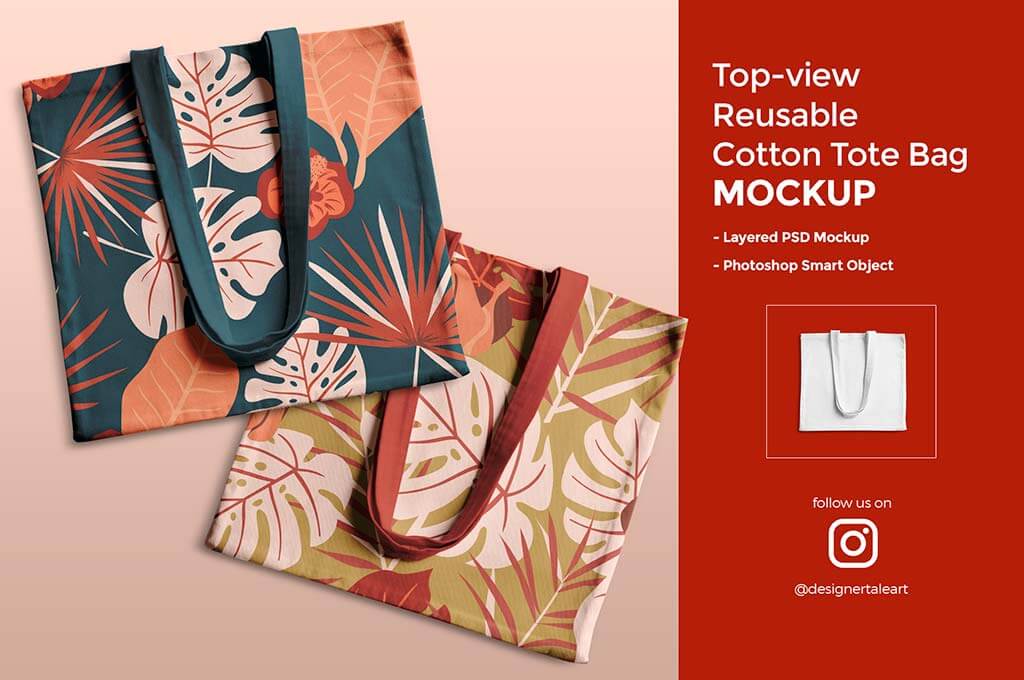 Reusable Cotton Tote Bag Mockup
This top-view reusable cotton tote bag mockup is perfect for any pattern and any background. The tote bag mockup is multipurpose and has a cotton texture which makes this design very photorealistic. The PSD has color-coded, organized layers with Smart Objects to save you time.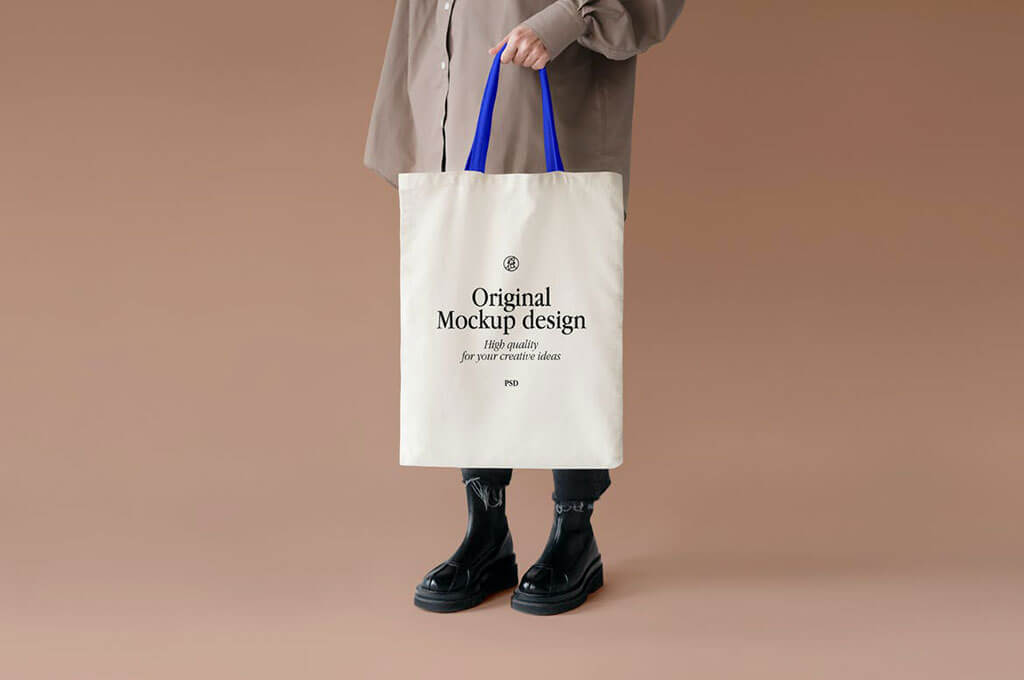 The girl in this mockup presents your company design in a clean, light space, focusing on your product. The template allows easy customization in Photoshop: upload your design and change the background and handle color. This is a high-quality PSD mockup available in both horizontal and portrait modes.