The Designest may receive compensation from companies, products, and services featured in this publication. For more details, please refer to our Affiliate Disclosure page.
Since its first release in 2011, the Procreate app has become an industry standard for digital artists, designers, and illustrators all over the world. It's an incredibly powerful app for fast sketching, digital drawing, and painting. Recently, a major update has been rolled out. 
This feature-rich drawing app is exclusively designed for iPad and Apple Pencil, while an extensive brush library with the ability to create custom brushes, allows this duo to shine in all its glory. It also has an advanced layering system, blending modes, a suite of innovative artistic tools, and the Valkyrie graphics engine backing it up. Furthermore, it provides a smooth workflow, and a user-friendly interface, that makes it appealing to artists regardless of skill level.
But you know what's the best about this app? That it continue to evolve all these years. Every update is a gem! That's why we are so excited about the 5.3 update that came out the other day. We tested it out and are ready to share our opinion. So without further ado, let's jump into the details of the latest update. 
Procreate 5.3 Release Date
Procreate 5.3 New Features
It's been a while since the last major update when 5.2 came out with all its awesome Stroke Stabilization, 3D Model Painting, and Page Assist. This time Procreate apparently decided to concentrate on a single, but complex topic. And it pays back immensely. 
Meet the hover! A tiny microineraction that actually changes the whole user experience. We are so used to hover on our computers, that we almost stopped noticing it. But there has always been a suspicion that something is missing on the tablet UI. This way now you've got really full control over the interface. By the way, did you know that advanced microinteractions are a huge design trend right now? This update unlocks a whole new way to interact with Apple Pencil hover on the new iPad Pro with M2 chip. However, users of the earlier versions of iPads will also find this update cool.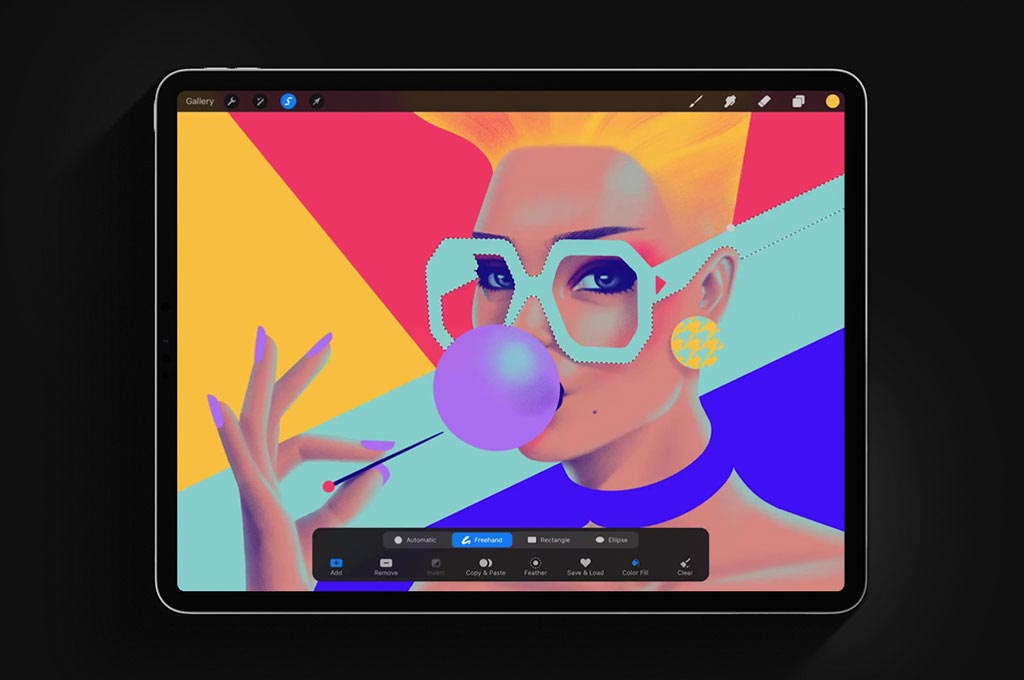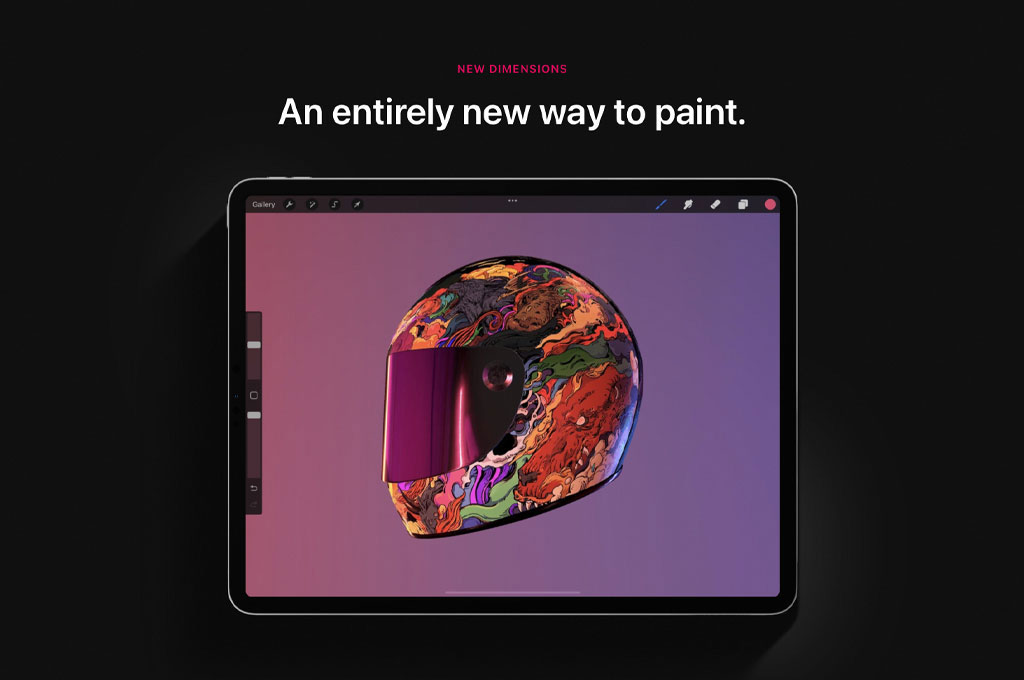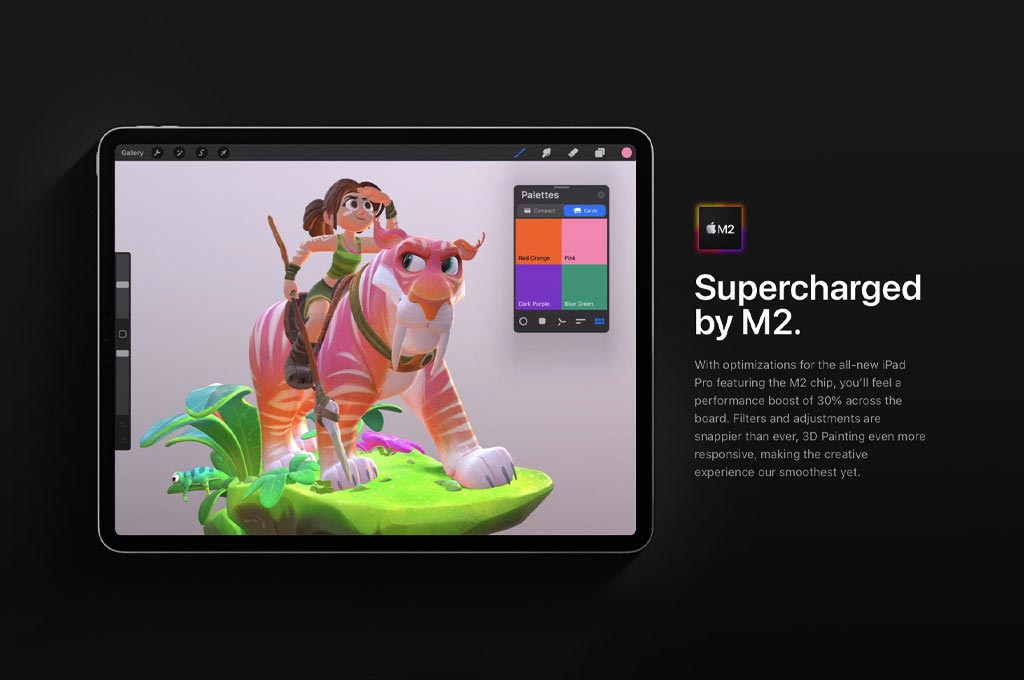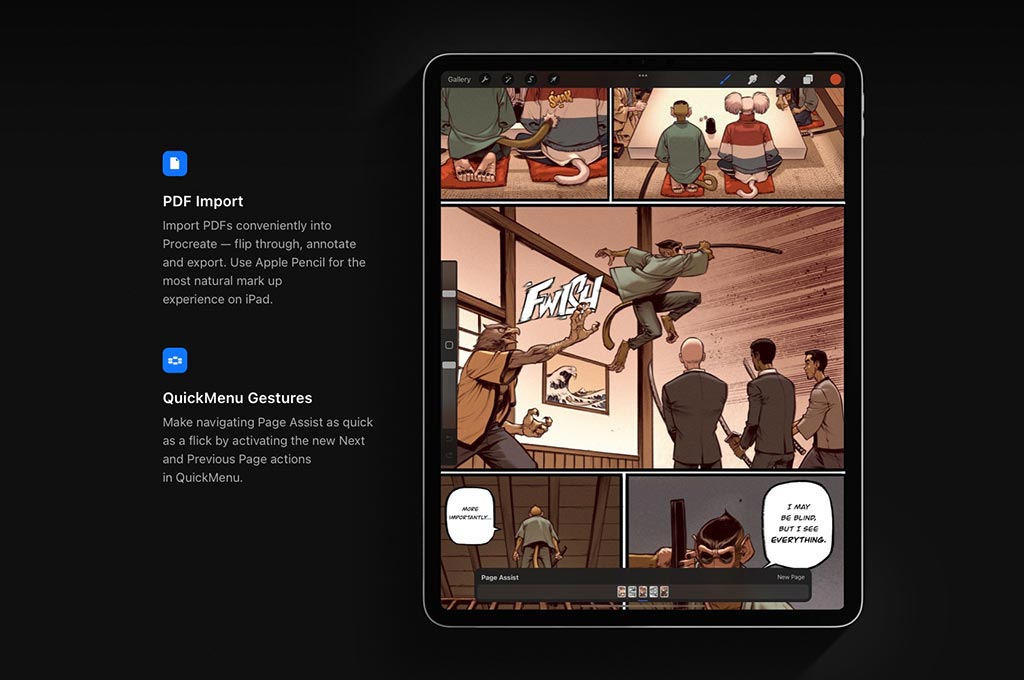 Many of the new features are built around hover. This one will help you to adjust brush size and opacity without interrupting the process of drawing by excessive taps, selections and menus. Use intuitive gestures instead. Hover over your artwork and pinch zoom to adjust the size of the active brush, and slide up and down to adjust its opacity. These gestures can be activated in the Hover tab of the Gesture Controls. You can even hide the Size & Opacity sliders completely, so nothing will distract your focus. 
It is quite self-evident that for more control over your canvas, you need to be able to predict brush behavior even before beginning a stroke. However, this feature was added only in 5.3. But, it's so cool together with other hover features, so the wait was worth it. Now you'll see a full-color preview of your selected brush when painting, and a preview of what will be removed when erasing. No more countless trial and error cycles to transmit your vision to the blank page. This feature makes the lives of digital artists so much easier. To personalize your Brush Cursor settings globally go to the Preferences menu, and if you want to tweak any particular brush go to Brush Studio. 
In the previous versions of Procreate, you needed to drag and drop the color from your palette every time you need to fill the area. Now ColorDrop becomes fast and fluid with hover as you attach color to your Apple Pencil before dropping it on your canvas… as many times as you like. Wow! The filling process has never been faster before the 5.3 update. It's very convenient for digital artists to save a lot of time on coloring their artworks. To pick up a color, hover above your active color and double-tap on your Apple Pencil. Tap separate areas of your artwork to continue filling with your chosen color. Moreover, this feature also works without hover on earlier versions of iPads, just select "Continue filling" after performing a ColorDrop or hold the Modify button on the Size and Opacity toolbar. 
Animated UI and Gallery Previews
In the previous versions, UI and gallery were static, and it was ok due to the lack of options. But now there's a hover! Hover is everywhere! That really liven up the whole product. Now you see where you're about to tap. Furthermore, when you hover over your artworks in Procreate gallery, they become bigger and if there's an animation or time-lapse inside it will be played on a loop. That makes the gallery feel more alive and fun. 
Hover features will also help you to become more accurate while building your Freehand Selections. Now it's even more intuitive and flexible. Tap to create a starting point, then hover to see a preview of where the line will draw if you tap again, so you can see what you're doing before you lay anything down. Choose the perfect place and ta-duh! Your selection is perfectly precise. At the end of the selection process, the line will even snap to the starting point. The hover preview is a real game changer! 
File Compression Improvements
There are also lots of improvements to stability and other tech stuff. For example, there's a new compression technology that is up to 3.5 times faster to paint and undo painted compared to previous versions. Please note, that files exported from Procreate in versions 5.3 and higher will not be able to be opened by older versions of Procreate and Procreate Pocket. While files created in older versions of Procreate and Procreate Pocket will automatically update. 
Third-Party Stylus Deprecation
Sadly, in this update, Procreate removes support for non-Apple styluses (except for Logitech Crayon), due to their inability to provide a quality experience for these devices. Yet, iPad plus Apple Pencil is the most common use case, so there are not many users upset with this news.
In order to update your Procreate app to the 5.3 version, go to your Apps find Procreate then hit the Update button. If there isn't any button, then you're most likely enabled automatic updates. And it means that you already have the latest version. Yay! 
Please note that files exported from Procreate 5.3 and higher will not be able to be opened by older versions of Procreate and Procreate Pocket, because of a major improvement in compression technology.
And one more thing, hope you'll never need this piece of advice, but still. It's always best practice to back up your Procreate files before making any major update, just in case any technical issues occur.
Best Tablet For Procreate
Frequently Asked Questions