No matter who you are, what business you have, or in which industry, using high-performance web tools and services will help you big time.
You will do things faster and better, you will win more money and projects, and so on. This article will show you 50+ handpicked web tools that will help you: 
WordPress themes and plugins.
Website builders.
Design agency blog that shares inside information about UI/UX design, branding, mobile, and web app development.
Logo builders.
Invoicing.
Collaboration tool that is absolutely free to use.
And even more.
Take your time to fully read this long, but highly-useful article.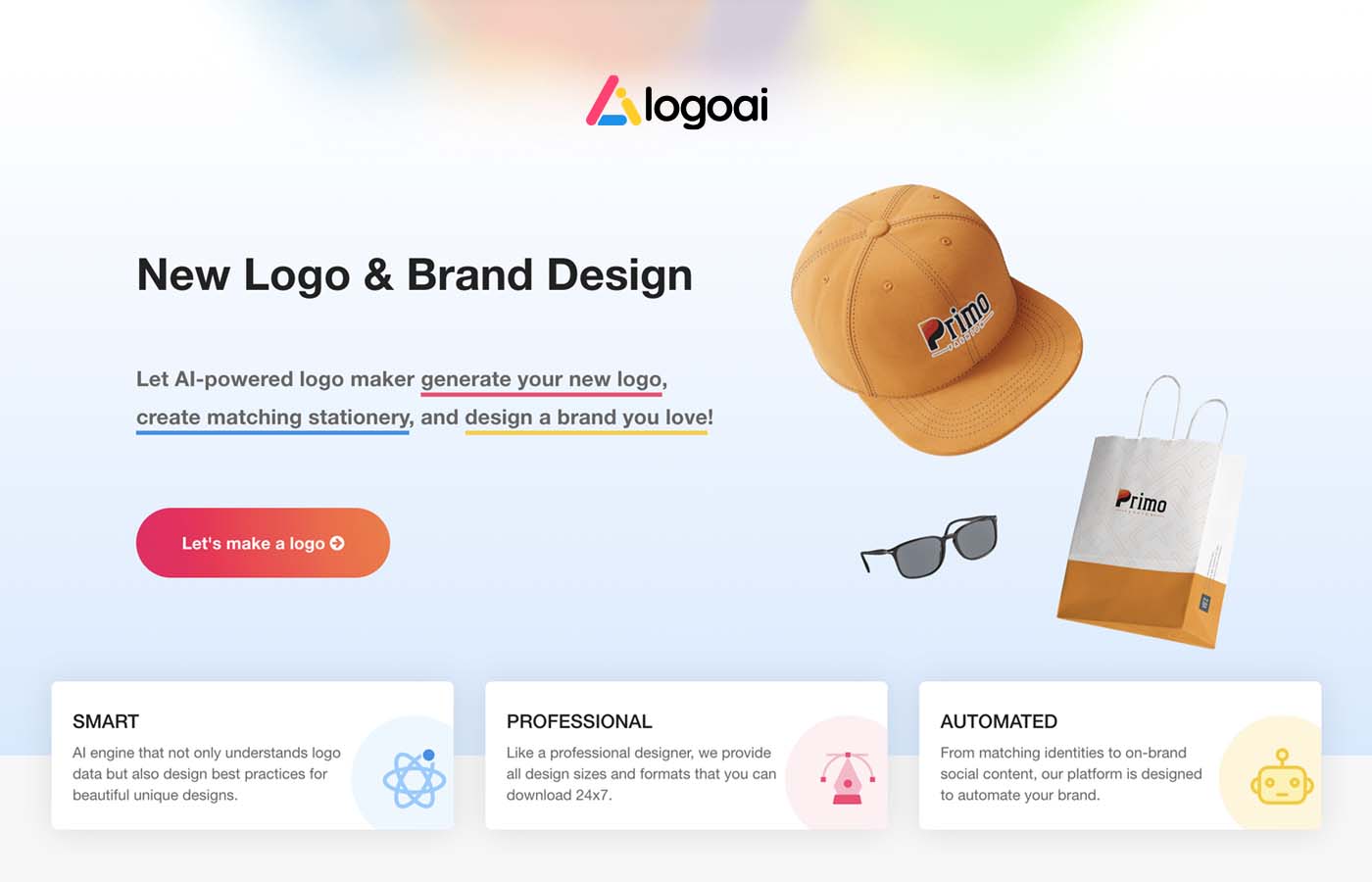 LogoAi is an
AI powered logo maker
and brand building platform that can help small businesses create professional logos, design matching identities, and automate brand promotion with on-brand social media content. Founded in 2018, LogoAi has helped more than 20,000 businesses creating more than 40,000 logos. LogoAi allows anyone to design their own logo. Just enter your business name and answer a few questions about your brand. LogoAi design engine that understands the best practices of logo design can generate unlimited
logo ideas
for you to choose. Once you have found a logo you like, the brand center can automatically generate matching brand identities from business cards to Word & PPT templates to make your brand look beautiful.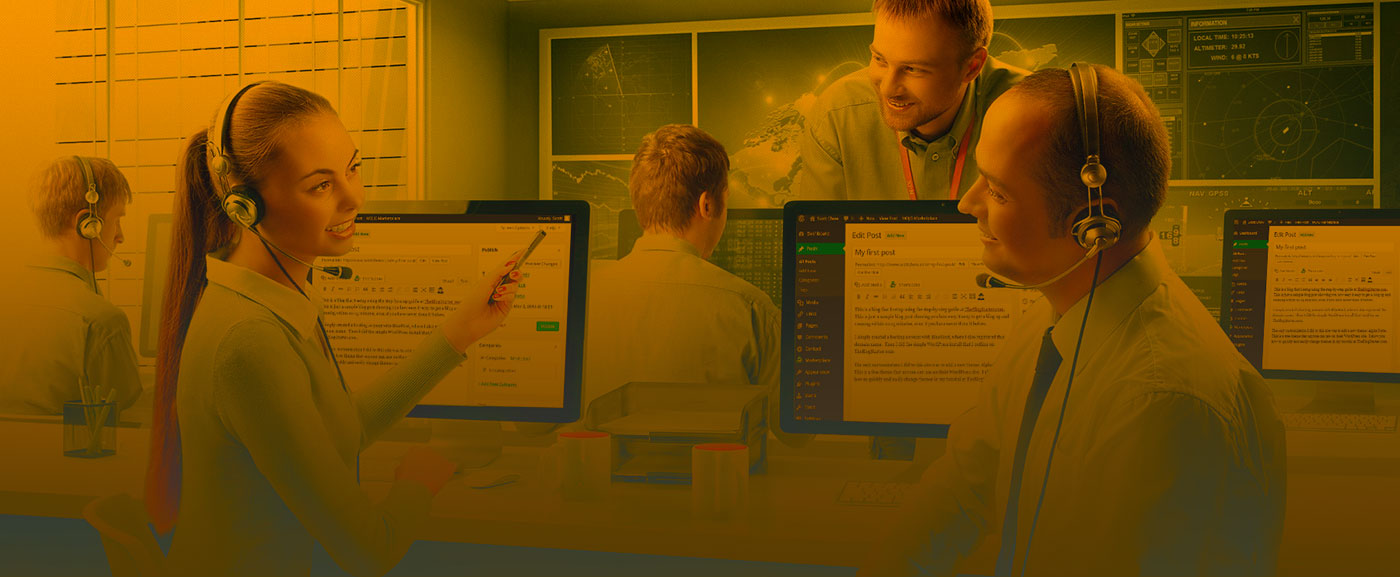 24x7WPSupport is a team of experts that will help you with immediate WordPress support for themes, self-hosted websites, migrations, plugins errors, problems, and even more.
They are available 24 hours a day, 7 days per week, and you can work with them by phone, email, and chat. Let them make your WordPress website great again.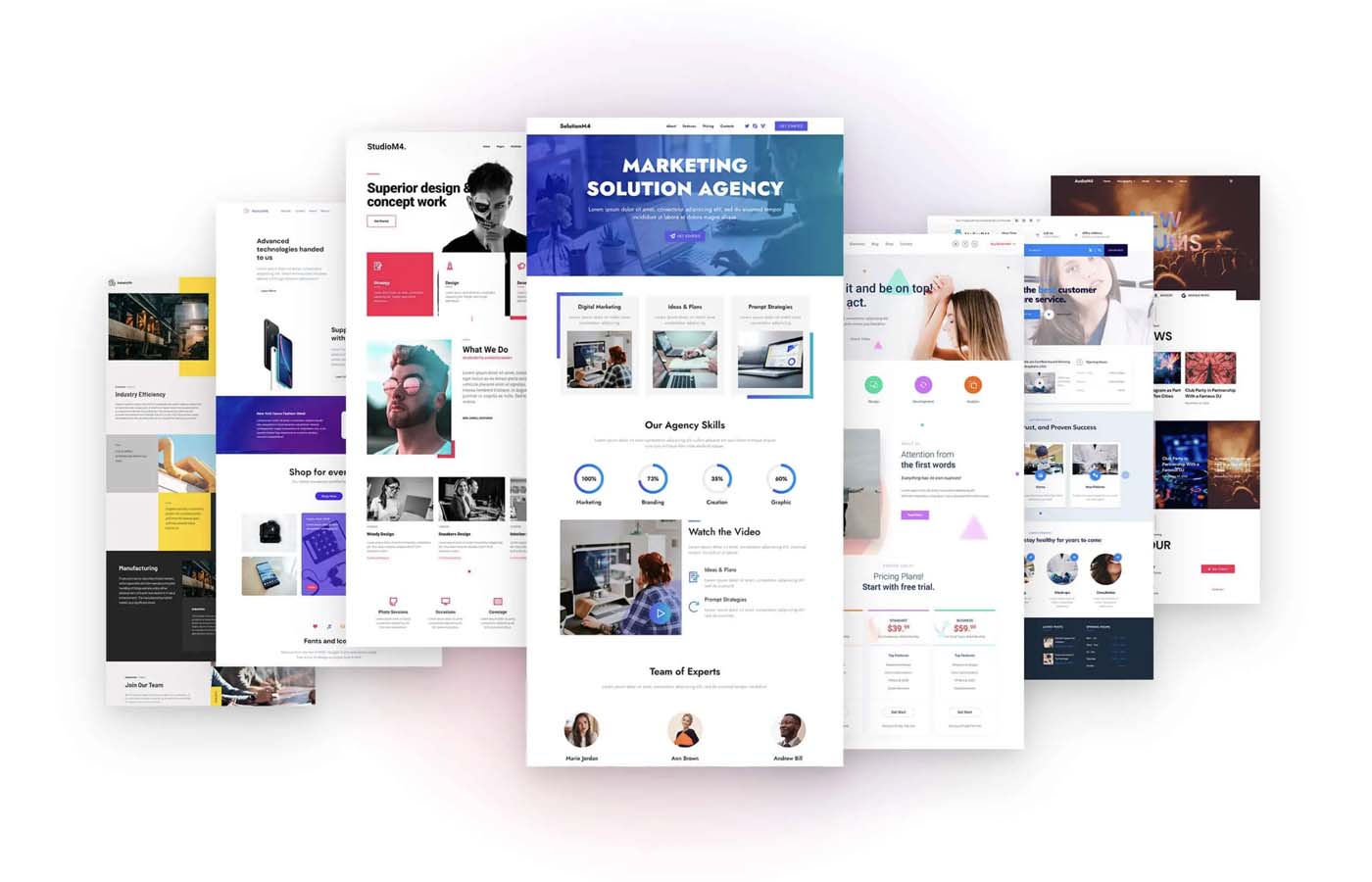 Mobirise is super-advanced and complete offline website builder, yet the simplest to use.
Creating websites with Mobirise is simple and quick, and you don't need any special skills or experience to achieve impressive results.
Pick the template you like, there are almost 5,000 gorgeous designs, and use the smart and intuitive interface to create your dream website.
Try Mobirise, it is totally worth it.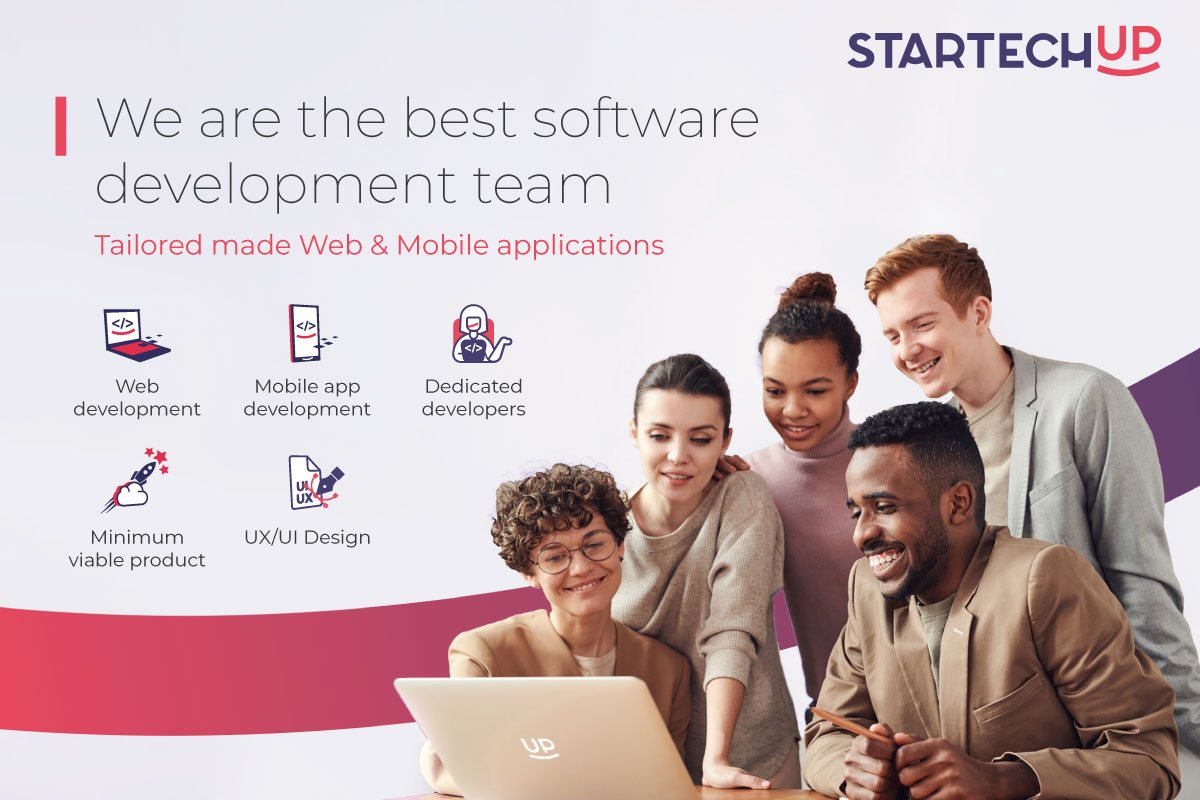 No matter how difficult, complex, or large is your project (web development, mobile app, MVP, or UI/UX design), Startechup will handle it with ease, having huge experience and a smart team of experts based in Philippines. 
Visit the Software development services page to get to know them better.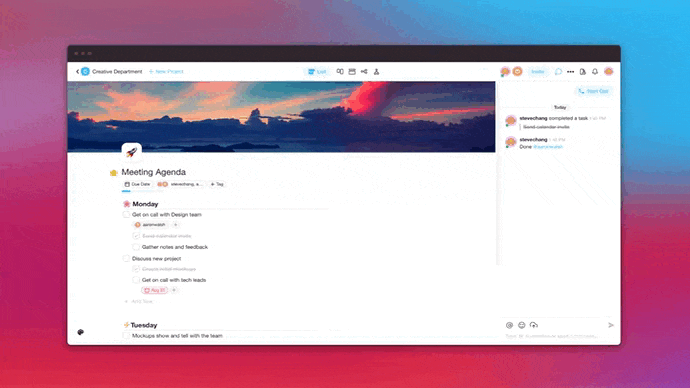 Are you using Taskade to get things done with your remote team?
If not, you should try it right away.
Taskade is the most advanced collaboration tool in the industry, and by far the most customisable.
Find out more about Taskade by registering for the free trial.
If you want to upgrade, during Black Friday 2021 they offer a 50% off lifetime discount to your subscription.
Use this coupon code: BlackFriday2021 for any workspace upgrade. Select "Add promo code" on checkout, enter the code, then hit "Apply".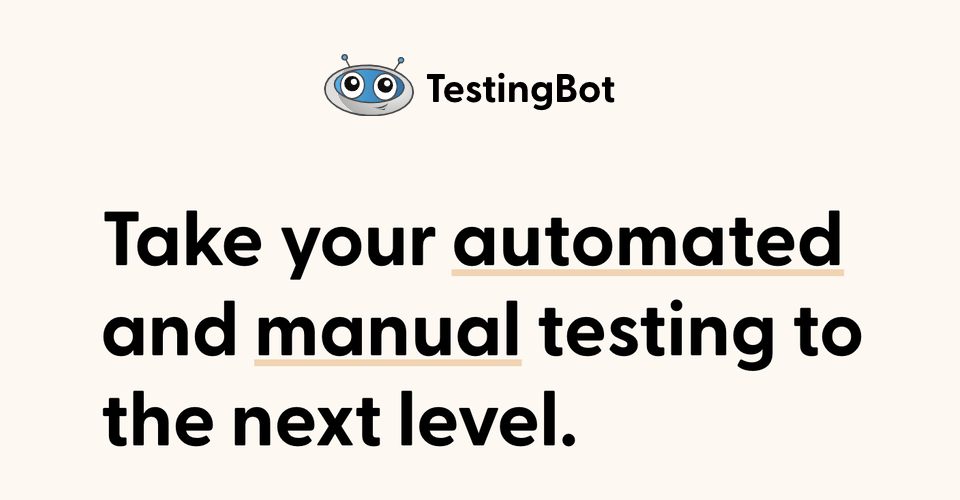 TestingBot is used by tons of people and companies from all parts of the world for doing live testing, cross-browser testing, visual testing, and much more.
The software is highly capable and efficient, being probably the best tool in the industry.
Register for the free trial and see how TestingBot works. The trial lasts 28 days and offers you everything you need to make a clear idea of this tool.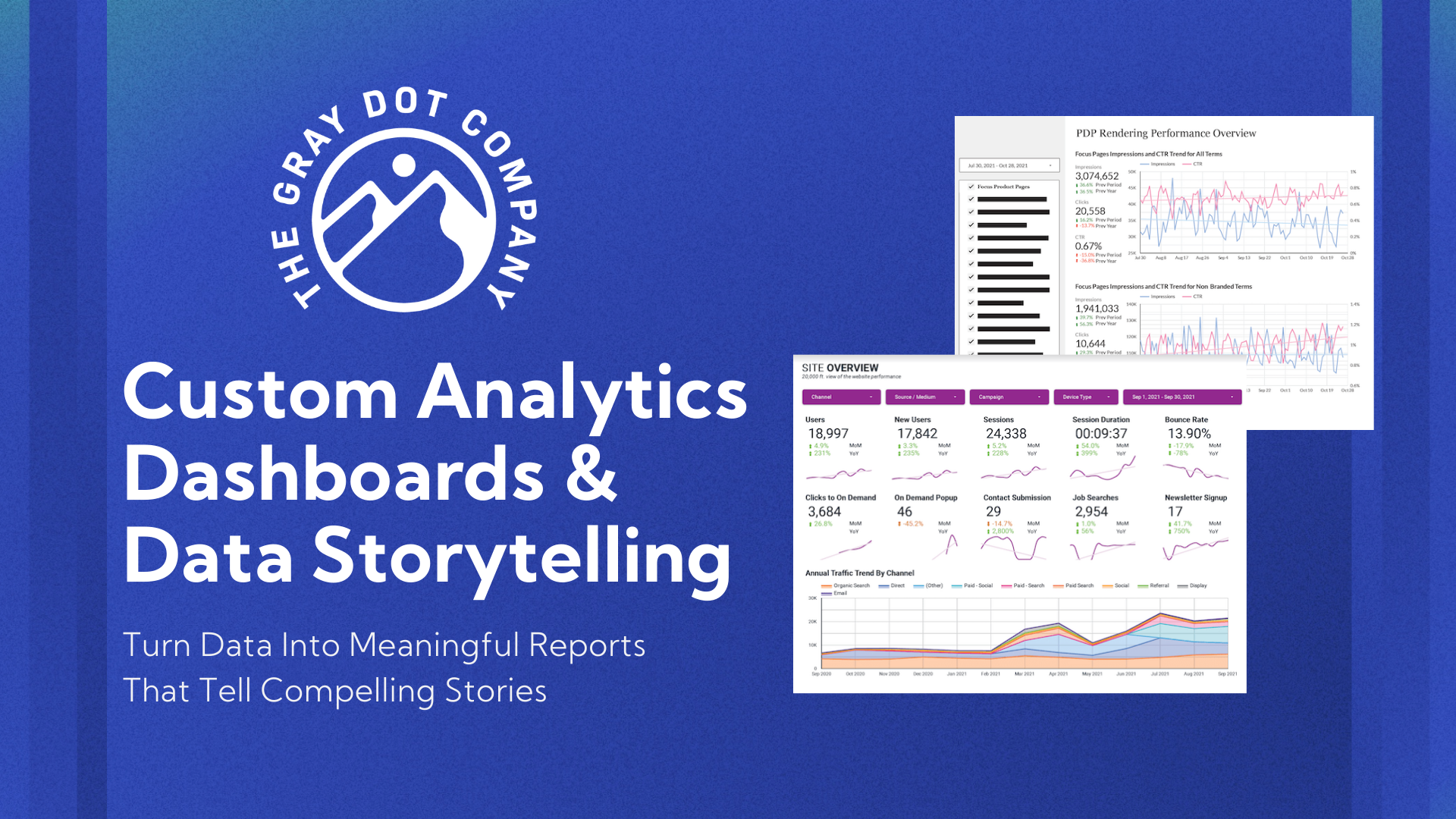 Finding and extracting the right takeaways from your analytics data is time-consuming, and often overwhelming.
There's a better way: work with The Gray Dot Company and let these professional consultants build your brand a custom analytics dashboard that illustrates the insights you care about, all in one place.
Learn more about this smart solution for better, faster marketing insights.
You want to create all by yourself an engaging and high-performing WordPress website? You also want this website to be fast, secure, and easy to navigate?
With TheDock builder you will craft such websites very quickly, even without experience or design skills.
Give it a try, TheDock represents the future in the WordPress website building.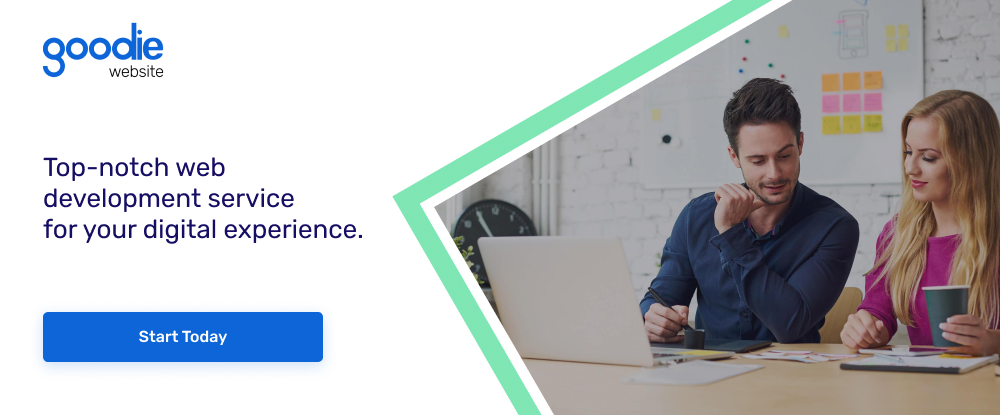 Goodie is a professional web development agency that will help you with:
Simple WordPress websites.
1-10-page websites.
Email templates.
And even more.
They are popular for delivering high-quality work, for respecting deadlines, and for having budget-friendly rates.
Get your free quote now.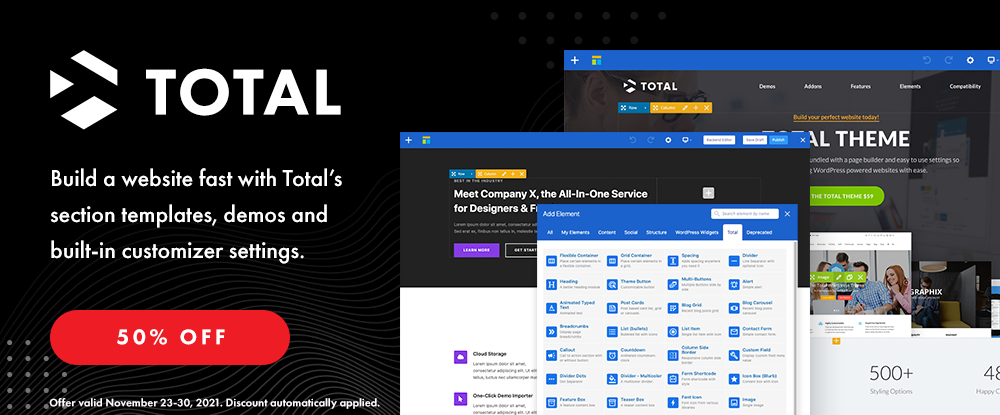 Total is a multipurpose and complete WordPress theme that comes packed with absolutely everything you need to create any kind of website you need – shop, business, blog, personal, creative, marketing, agency, etc.
For Black Friday and Cyber Monday 2021, they offer a 50% discount.
Get the deal now.

Complete SEO is super-smart agency that creates SEO strategies that are measurable and which help companies reach insane targets.
You want your website to rank high in search engines?
Work with Complete SEO and this will happen.
Get a free quote to get it started.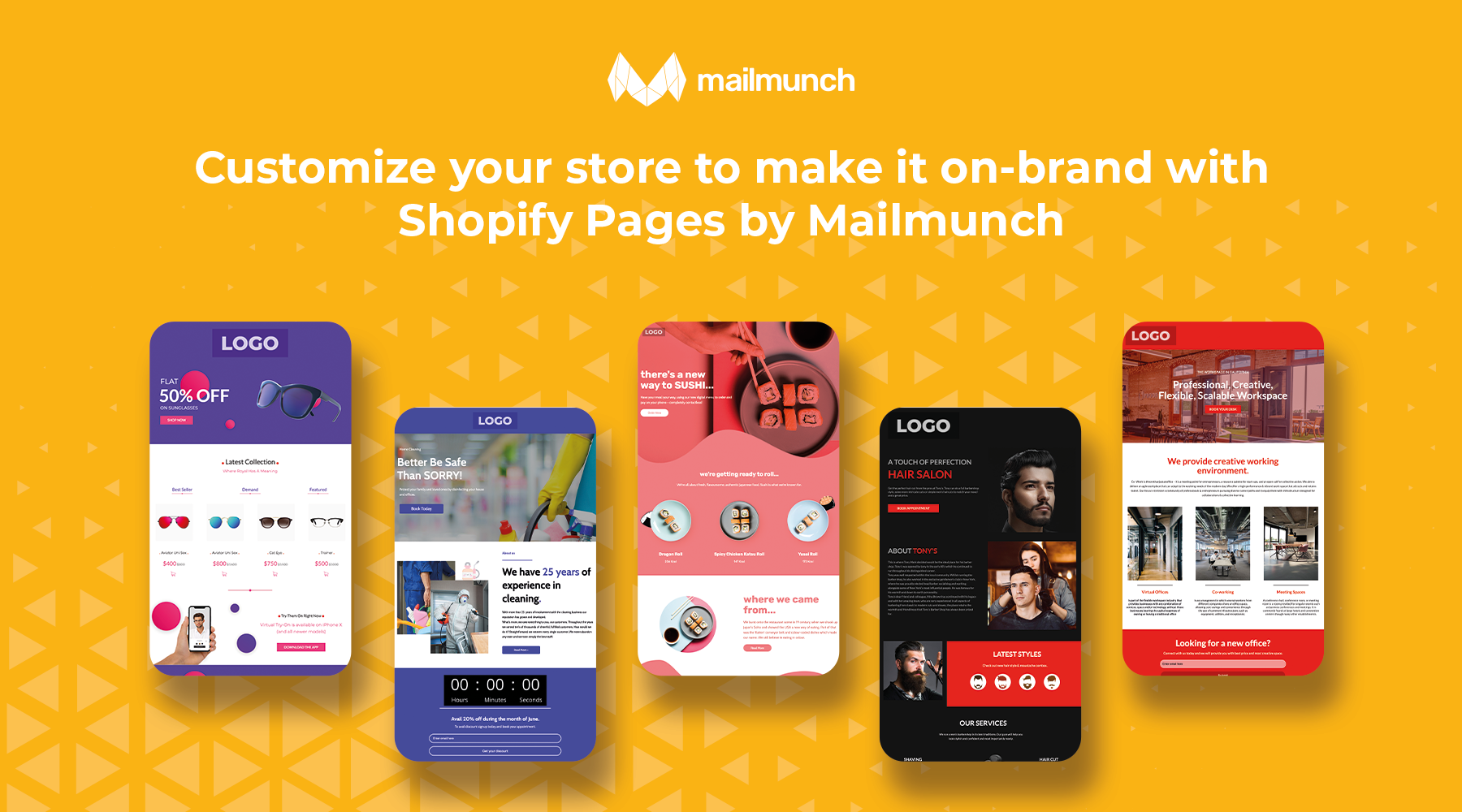 Shopify is awesome. But do you know
how to customize Shopify pages
to make your store stand out from the crowd? Do you want your store to be something more than just an average looking store? A great way to achieve more than your competition is to fully customize your Shopify pages, use smartly constructed landing pages, and to work on your SEO. All of these goals can be achieved thanks to the Shopify pages by Mailmunch. This is the most competitive solution, for Shopify store owners in the market, loaded with bunch of quality features:
A huge library of 100+ stunning templates.
Dedicated and SEO-friendly pages for these categories – Product pages, Home Pages, Collection Pages, and Password Pages.
The best interface in the industry – clean, quick, and highly intuitive.
A brilliant drag-and-drop builder.
Tons of pixel perfect elements.
Use Shopify pages by Mailmunch and your Shopify store will start increasing its conversions. Start now.
Email marketing is super strong and it works excellent when the best practices for designing email are respected.
Find all the best practices on this page.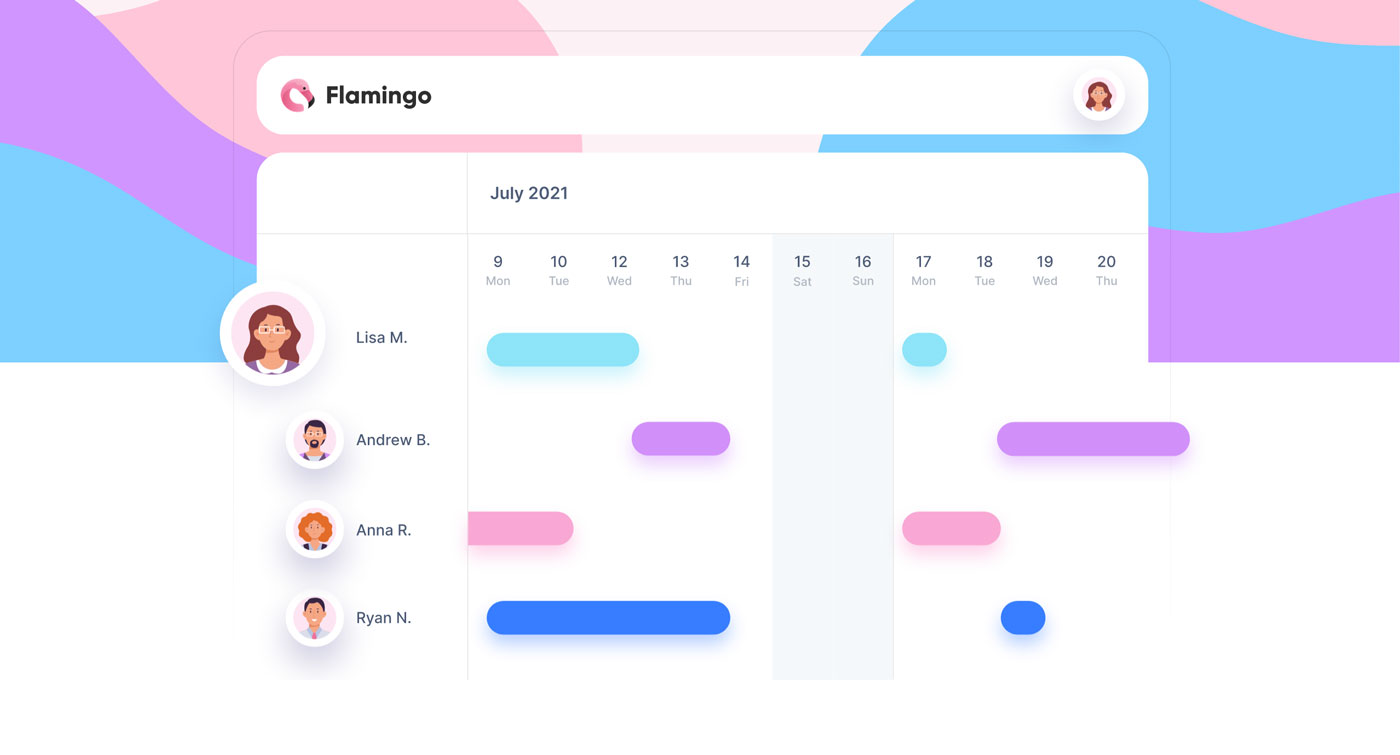 How do you handle leave management for your remote team? You are using an Excel file, emails, and instant messages?
Here is a much better way that both you and your remote team will love.
Its name is Flamingo and it is a smart app that is integrated with Slack, transforming leave request management into a simple and enjoyable process.
In plus, Flamingo encourages regular breaks to keep your staff fresh and energized. This is proved to boost productivity.
Start using Flamingo today, it is a must for all remote teams.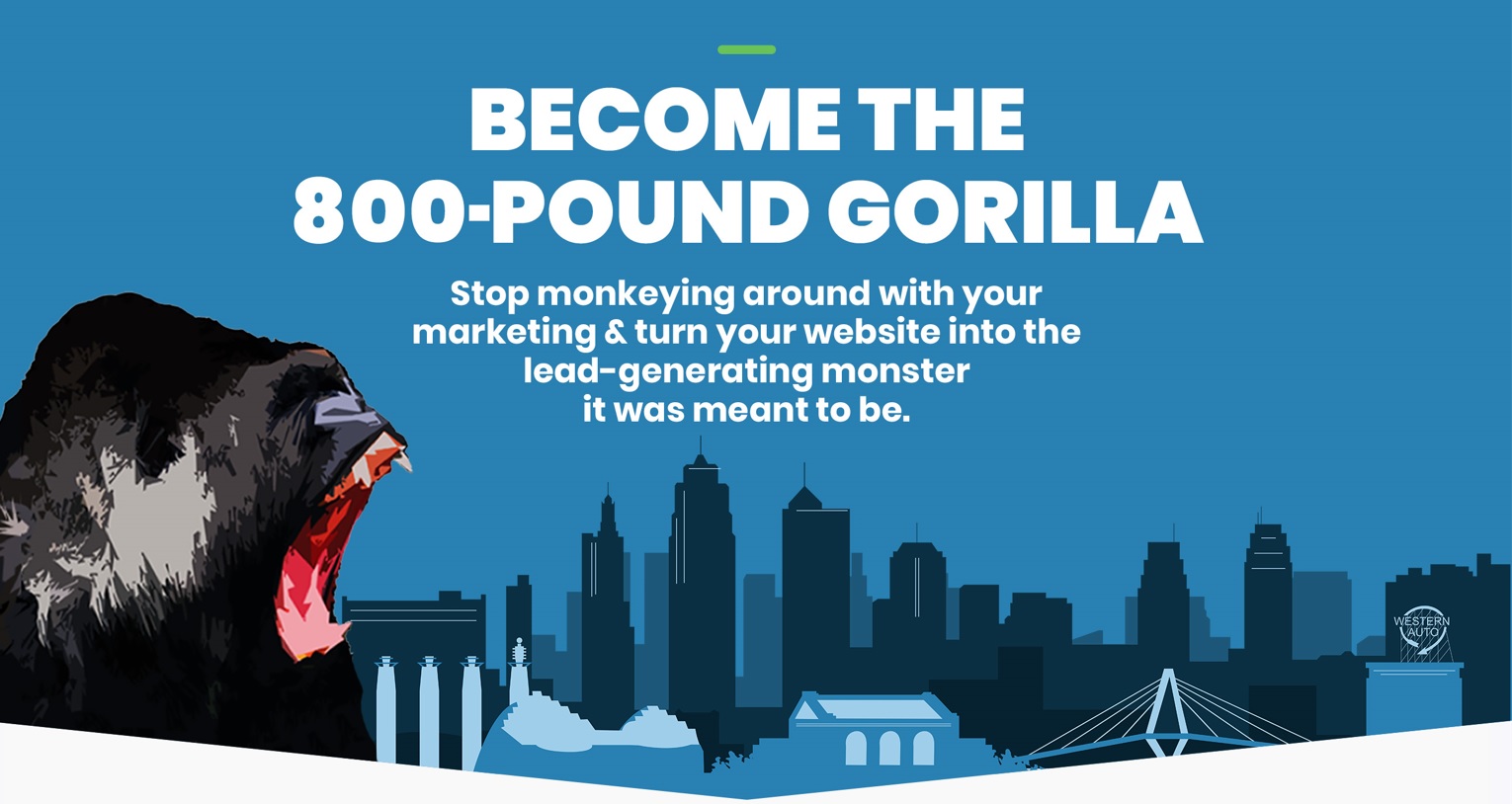 Kansas City Web Design & SEO will build you a smart, unique, and SEO-friendly website that can easily compete with any awesome international website.
The team comes constantly with smart ideas and goes the extra mile so you can be happy.
Get a free quote.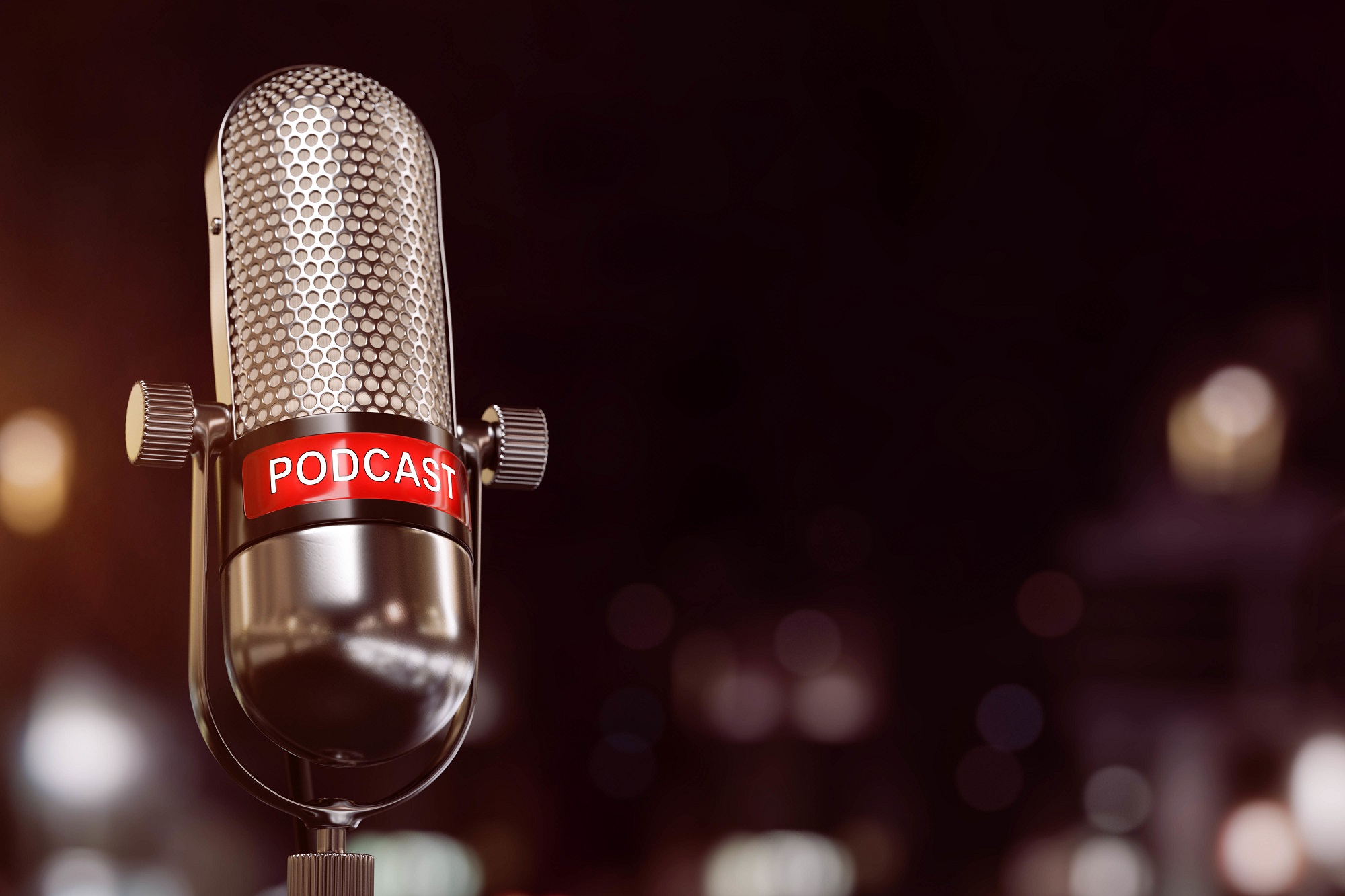 You know all the benefit of podcasting (brand awareness, increase conversions and sales, get links, etc.) and you are looking for the best podcast booking agency?
Find all the information you need on this page and take the right decision.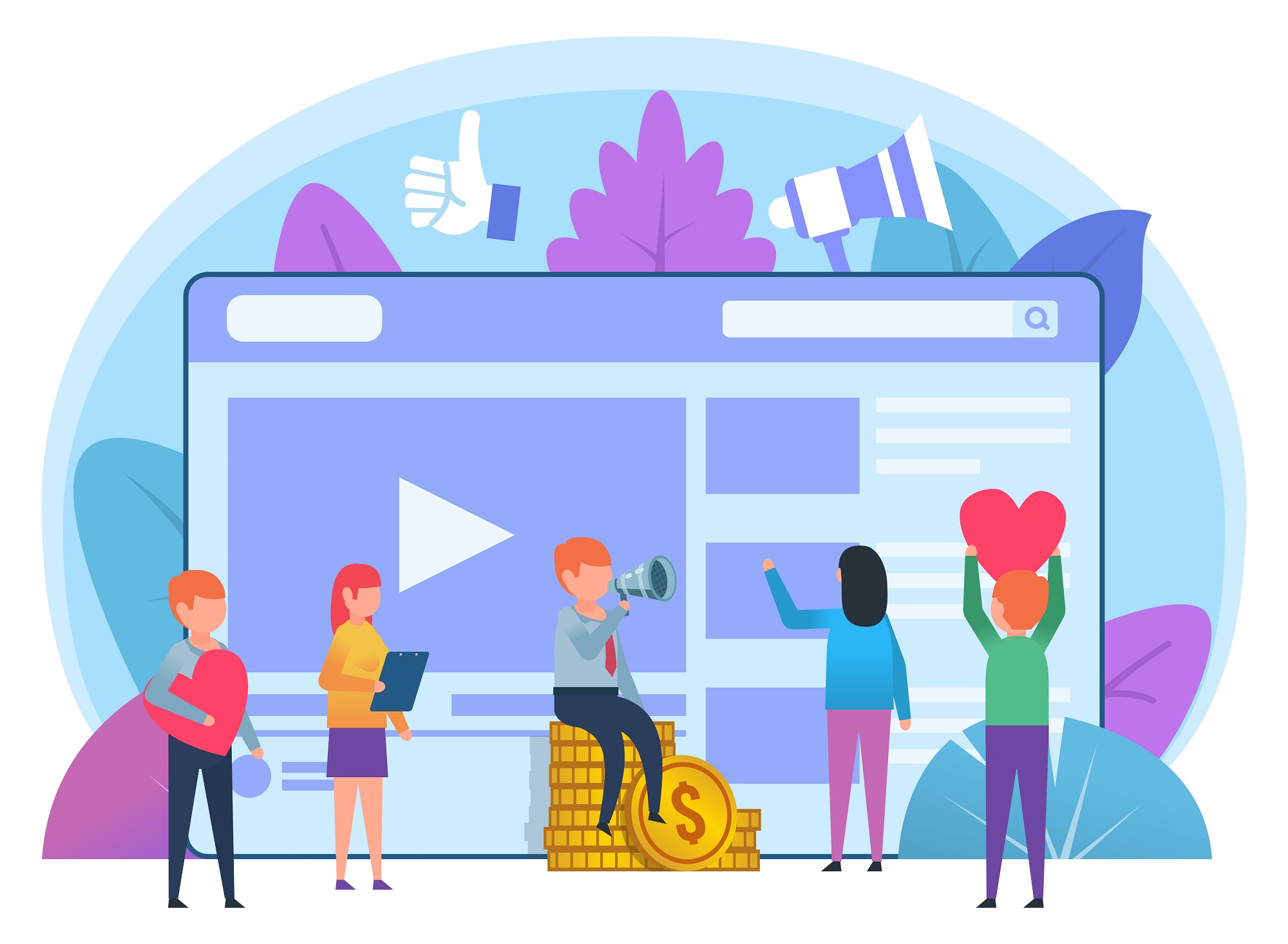 Blogger Local is a well-known resource website that write about the very best companies, products, and services for very different industries.
Get all the information you need from this website and save your own time from searching on search engines.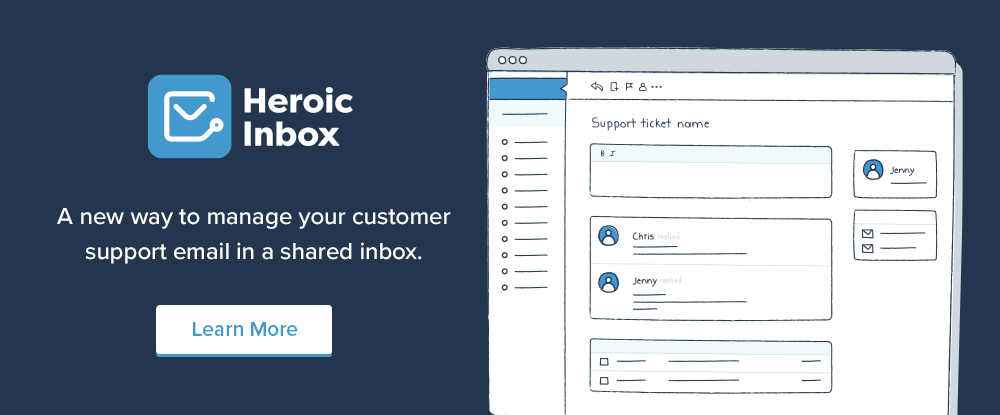 Heroic Inbox represents a new way to manage your customer support email in a shared inbox, quickly and without effort.
Find out more about this smart WordPress plugin.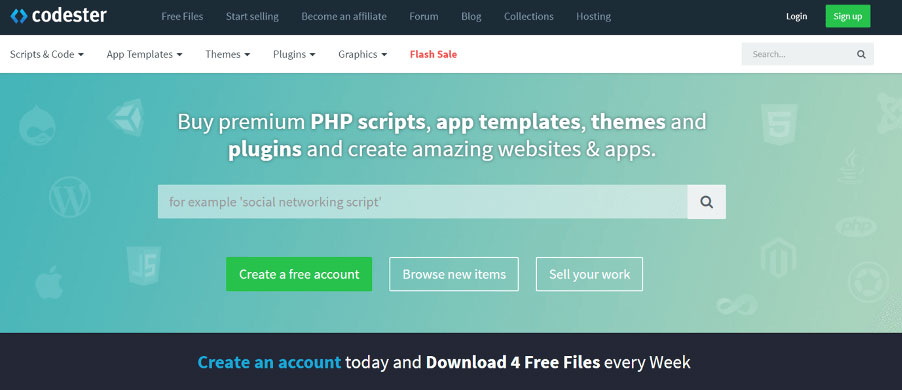 Codester is the marketplace that a big part of the planet uses to get PHP scripts, app templates, themes, plugins, and much more.
Join them.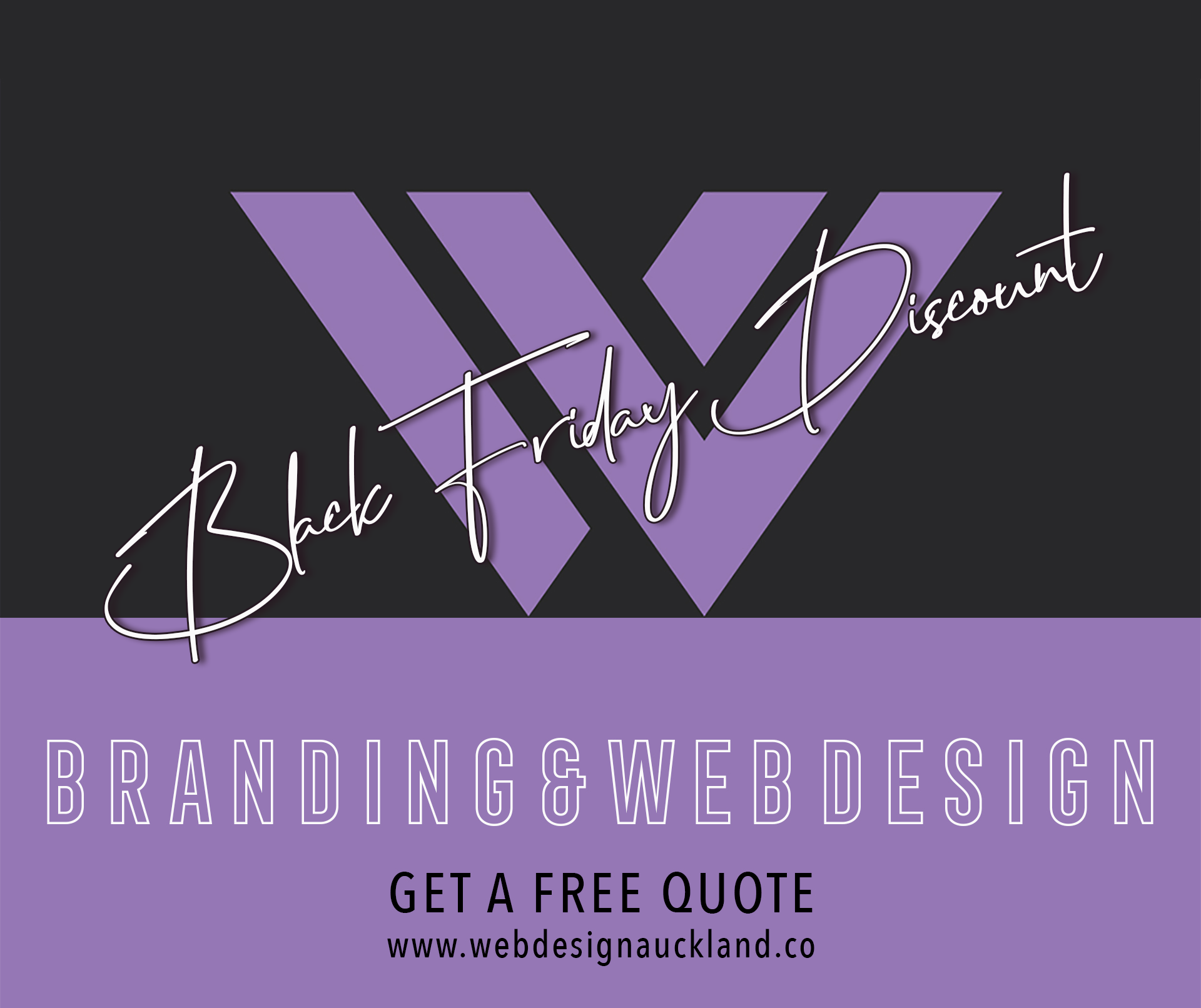 You always dreamed for a website that will stand out of the crowd, which convert with ease, and which is really useful for your business? 
AMG Web Design Auckland has everything they need to craft you this stunning website. And they are doing it for over 20 years, for companies of all sizes and industries.
In plus, they will help you with more than just crafting the website:
Custom web design and development.
SEO.
Digital Marketing.
Web Content Management.
Hosting.
Graphic Design & Print.
Photography.
For Black Friday 2021, they offer a 20% discount. The offer is valid until the end of 2021.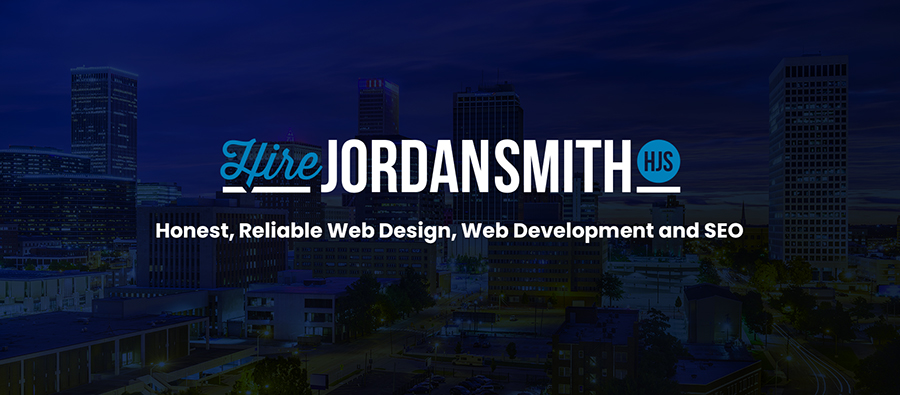 If you're in search of quality web design look no further! Hire Jordan Smith is a Tulsa web design company with many years of experience producing professional websites for businesses of all shapes and sizes all over the United States. 
Whether you're a law firm or service company hoping to attract more clients, a blogger seeking to increase your online presence or an eCommerce store looking to increase sales, Hire Jordan Smith can work with you to create a strategically built website that will help you reach your digital goals.
Get a free quote from Hire Jordan Smith.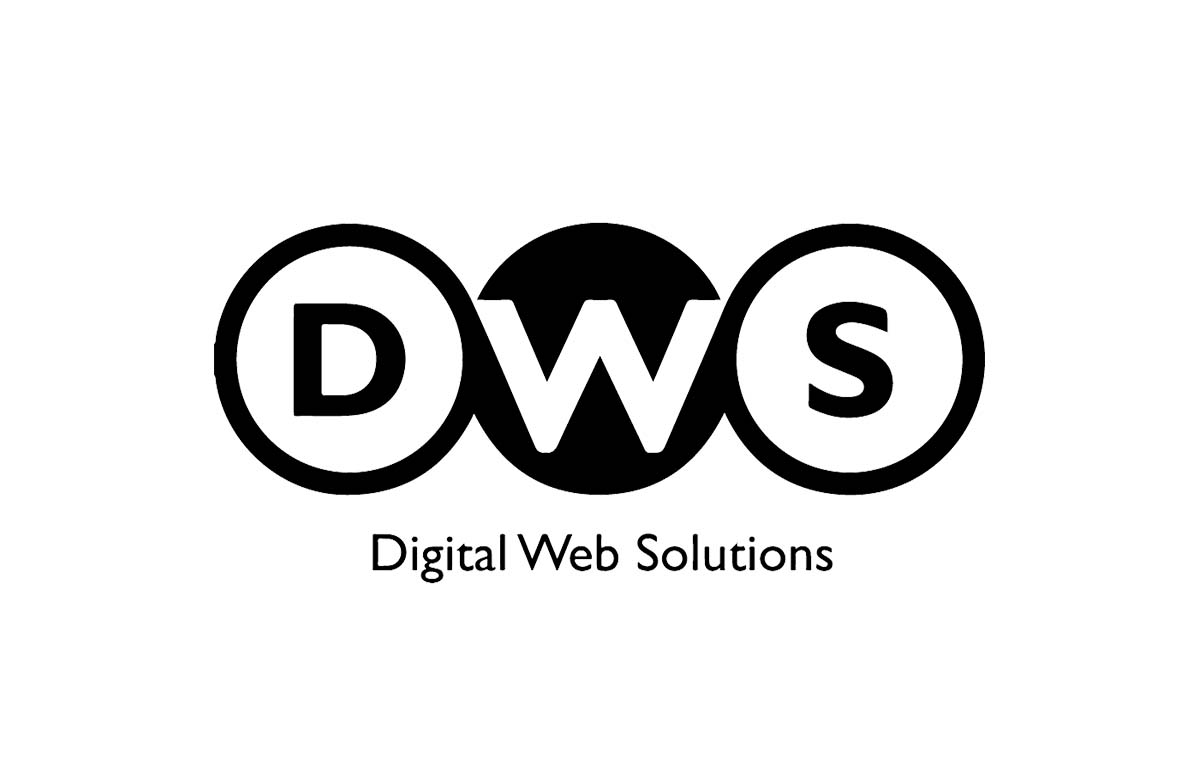 DWS is a one-stop agency that works with companies of all sizes and industries. It doesn't matter where you are located or how complicated your project is. They have a super team of experts that will handle your project with great success.
Get a free quote now.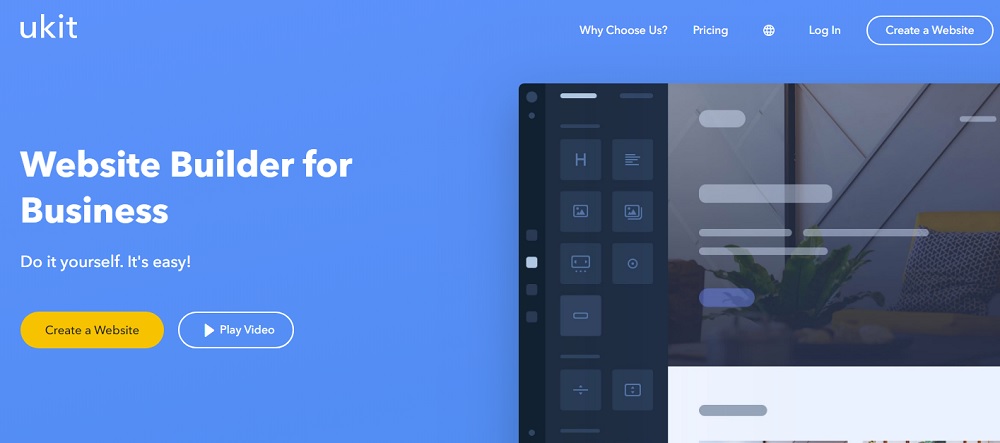 If you are right about to start a quality website to promote your small business online, using uKit will be quite a nice solution. The website builder allows starting different types of personal and business projects without requiring any coding skills or preliminary web design expertise. Newbies and web design pros will find lots of options to use here.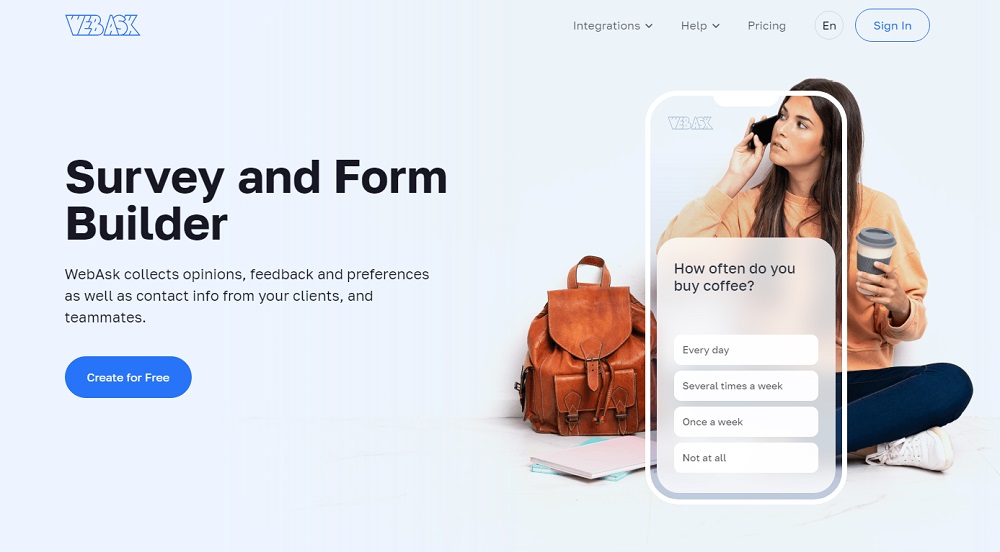 Need a web form to boost your business performance? Then go ahead to use WebAsk to get started for free. The system allows creating various types of web forms from scratch in less than 5 minutes. It ensures maximum security for all the forms built with it. The support team is always ready to offer any kind of assistance, if required.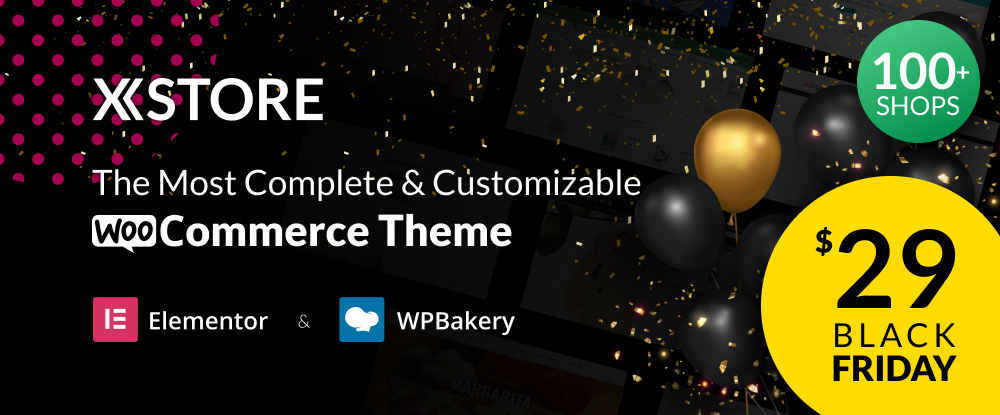 XSTORE is the most complete and customizable WooCommerce theme that you can get in 2021.
Boost your store conversions with XSTORE, the theme is loaded with 100+ high-converting shop designs, and with all the bells and whistles that you would expect from a super-premium product.
For Black Friday 2021, XSTORE is just $29.
Get it now.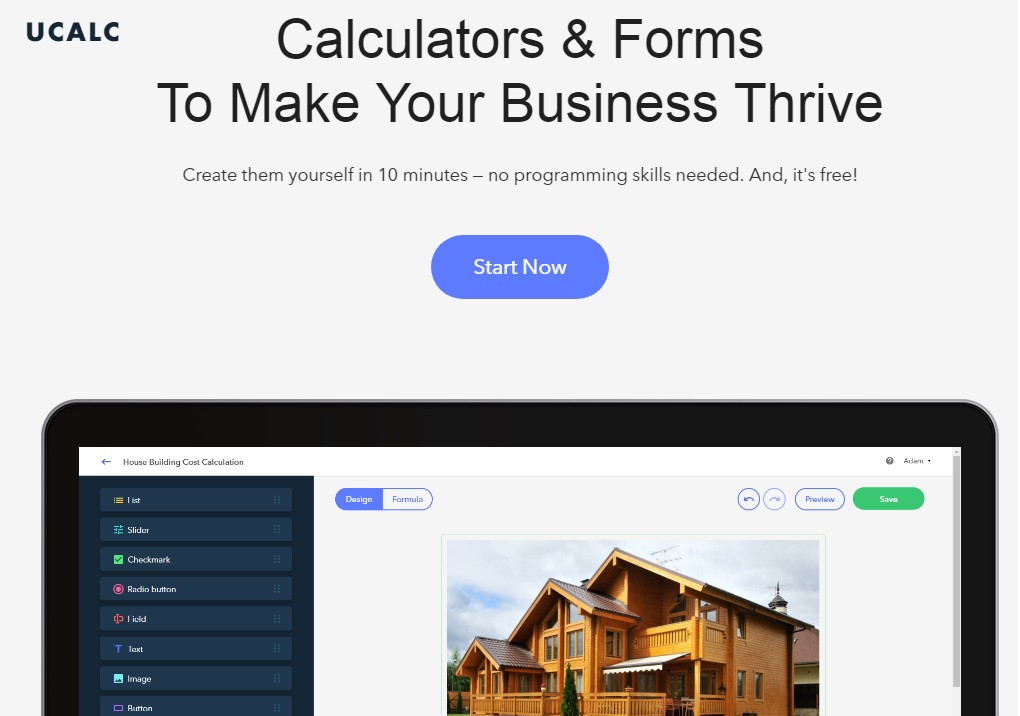 uCalc is a free online form builder, which can also be used to create and customize quality calculators. Users get access to an extensive variety of features, tools, pre-designed templates and elements that refer to various niches. You can quickly choose from dozens of themes to build the required form from scratch in almost no time.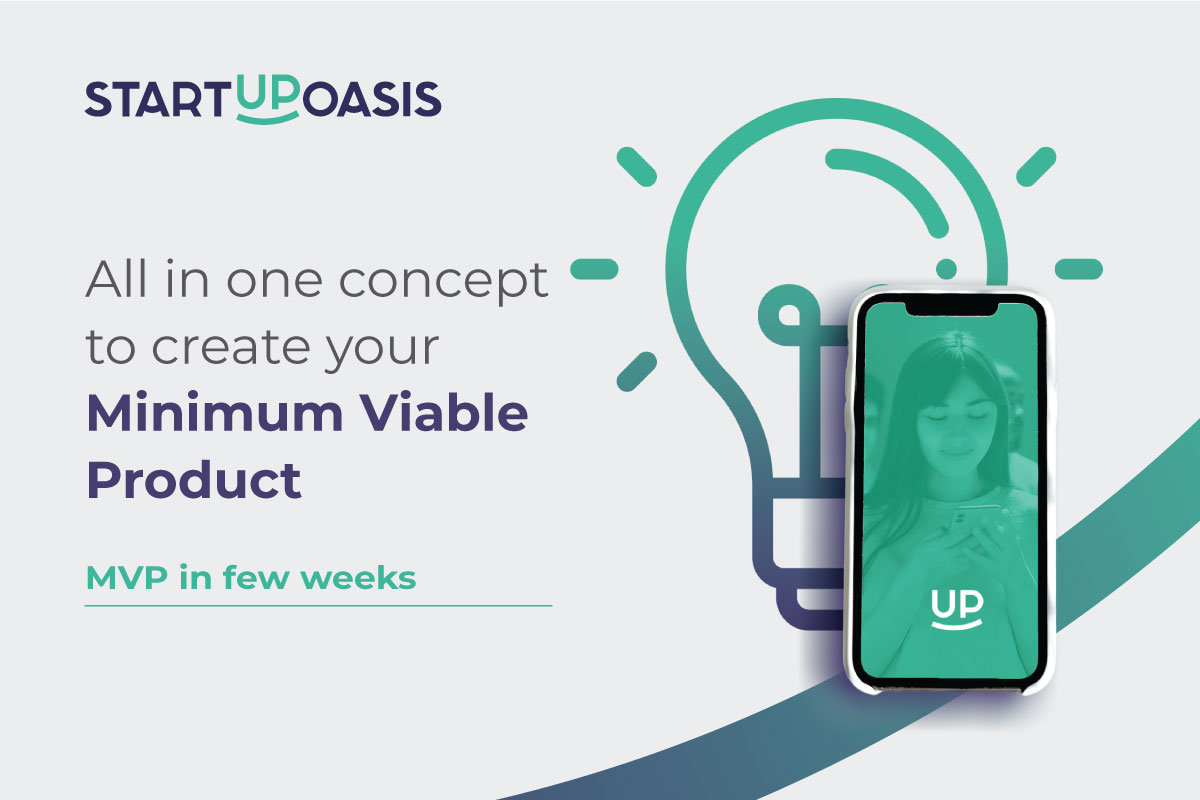 Startups Oasis will help you successfully launch your minimum viable product in a matter of weeks, while they make sure you spend just the money are really necessary and not much more. Check this page —
Minimum Viable Product Package
— and select the package that fits your needs.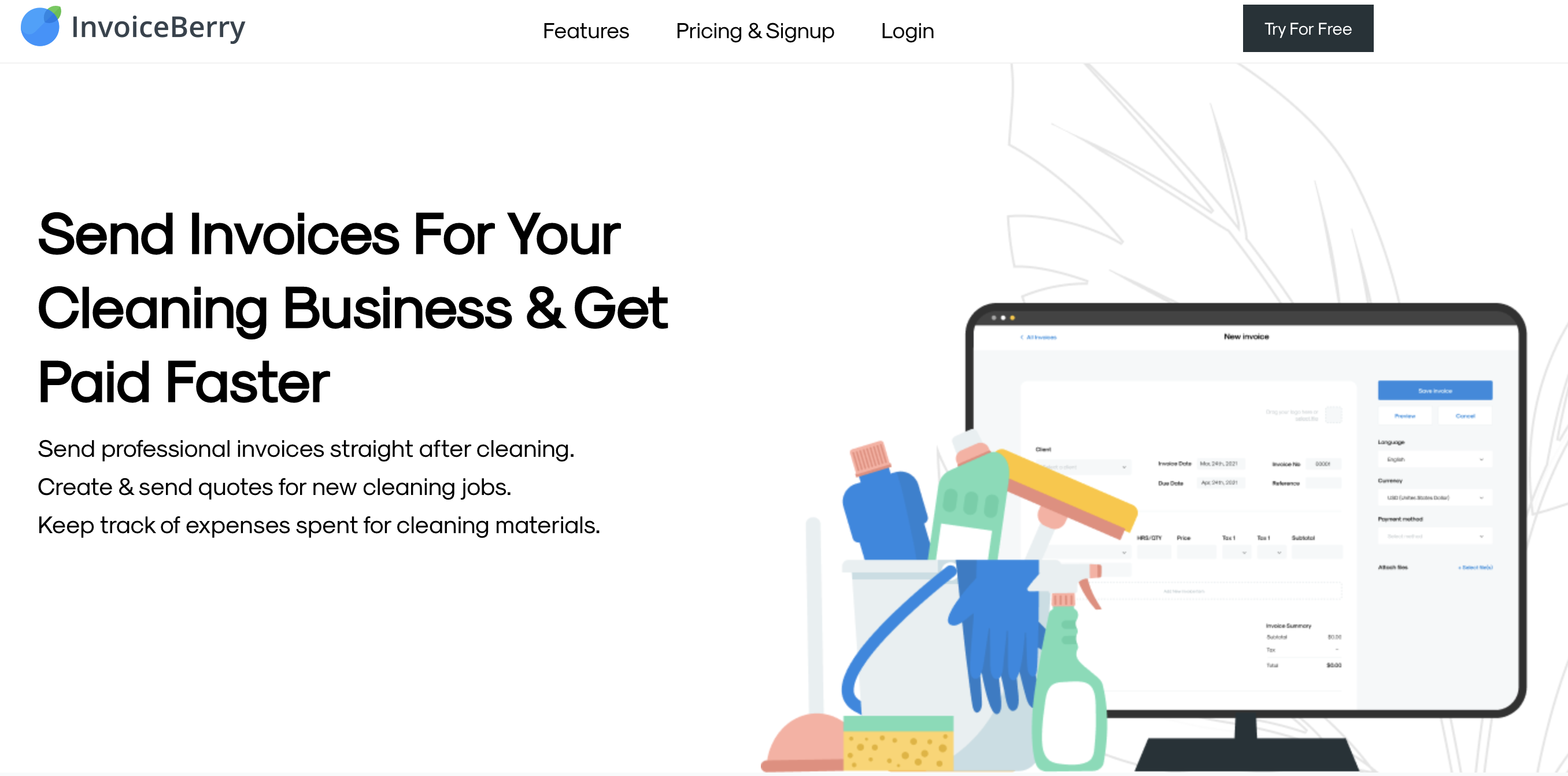 You have a cleaning business and you want a dedicated invoicing software so you can save time and get paid faster?
InvoiceBerry created this stunning invoicing software for your niche.
Start a free trial and give it a try, you will love it.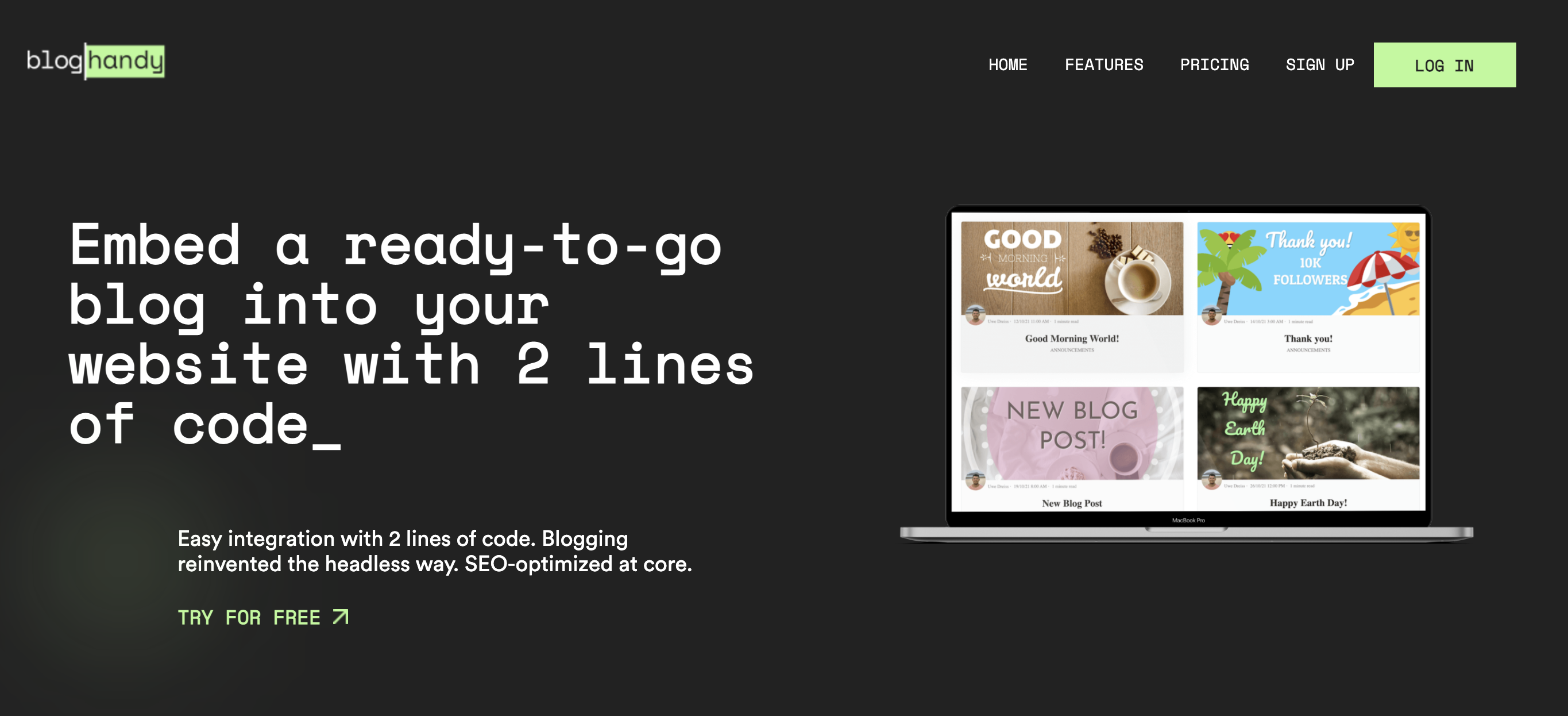 Bloghandy will help you embed a blog on your website, with just 2 lines of code.
The blog looks fantastic and it is super simple to use.
Find out more about this smart solution.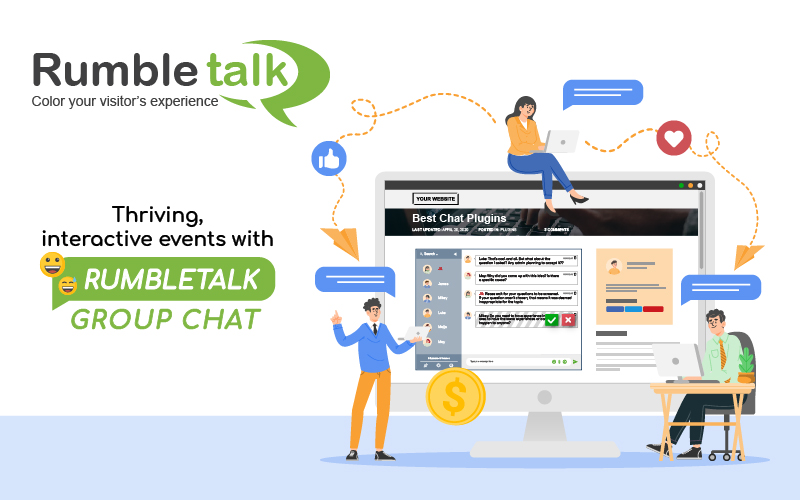 RumbleTalk is an online group chat platform for websites that will help you create live events and Q&A sessions.
The platform is feature rich and super simple to use.
Find out more about RumbleTalk.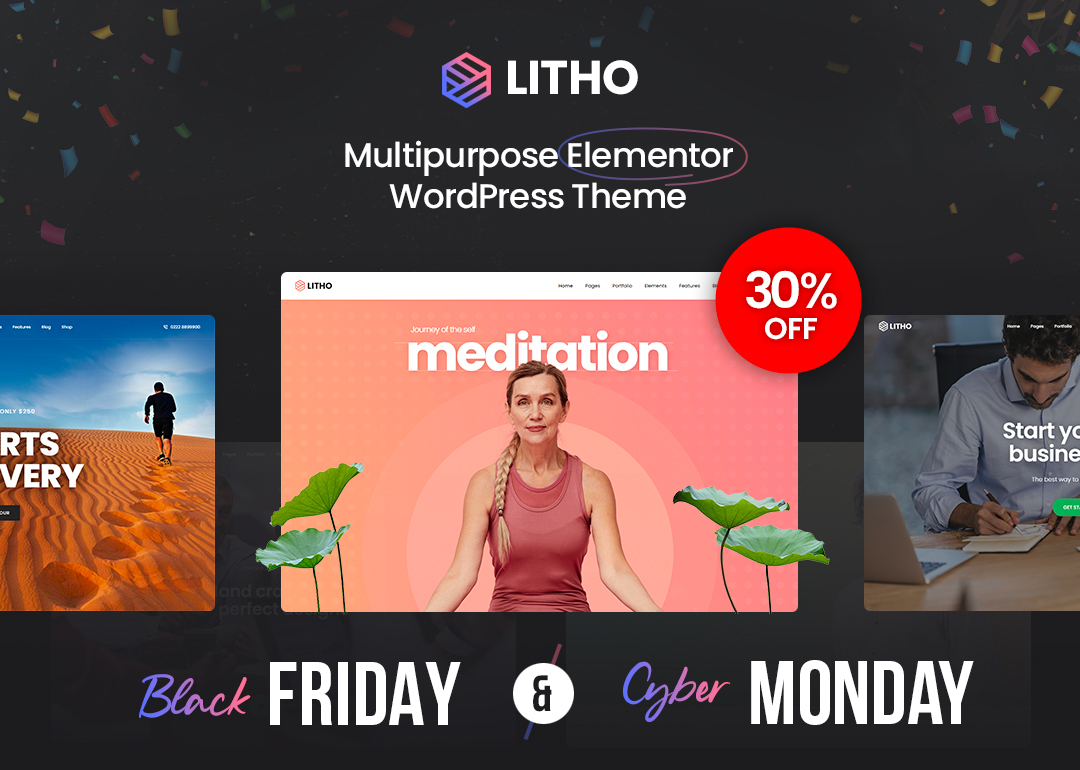 Litho is a stunning multipurpose Elementor WordPress theme that will make your website stand out of the crowd immediately.
It is loaded with all the bells and whistles.
Find out more about Litho, you will love it.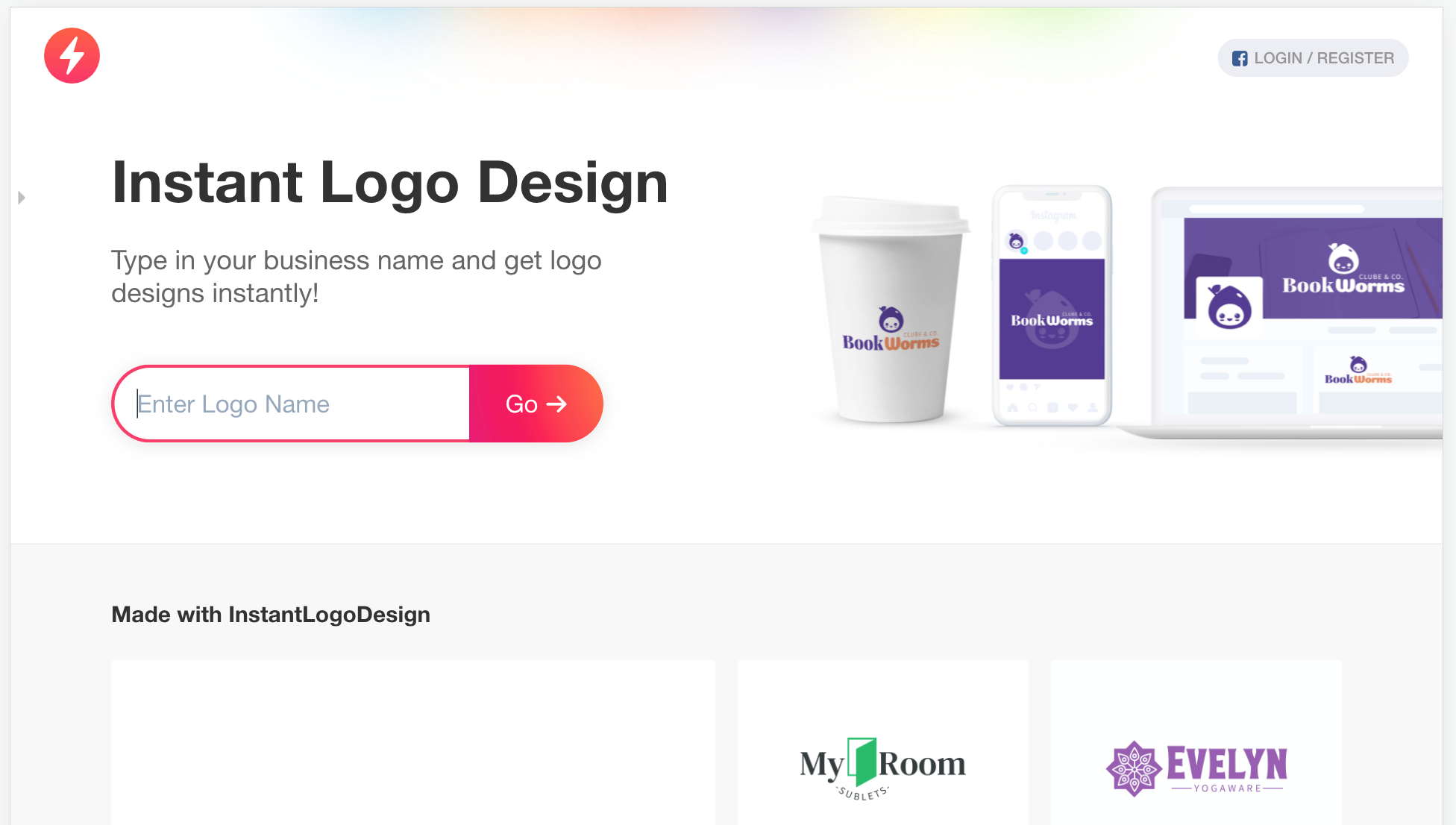 Instant logo design is an online logo maker that's extremely easy to use. Just type in your business name to get logo design ideas instantly. As you shortlist the design ideas you like, the logo maker will learn from your selection and generate more designs to your liking. If you need a simple and creative logo, be sure to check out this instant logo maker.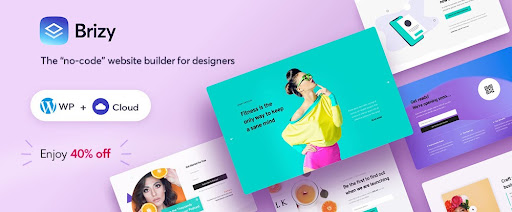 Brizy will help you create engaging and high-converting websites in a matter of minutes, without effort or skill.
For Black Friday and Cyber Monday 2021, they offer a 40% discount.
Get this deal now.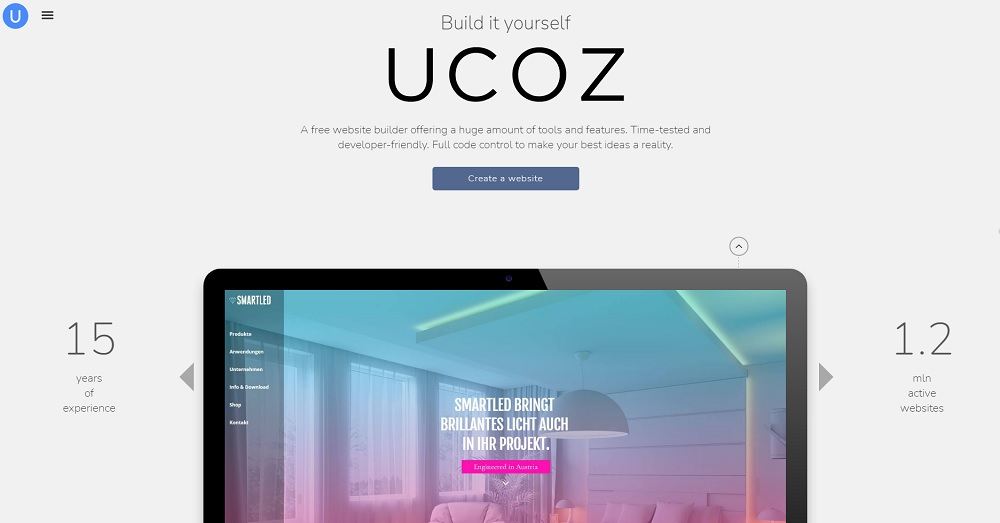 uCoz positions itself as a professional website builder, which enjoys a nice reputation worldwide. The platform is a quality solution for bloggers and small business owners yet it also allows starting other types of web projects. Coding knowledge is desirable here, although beginners may also explore and master the system independently.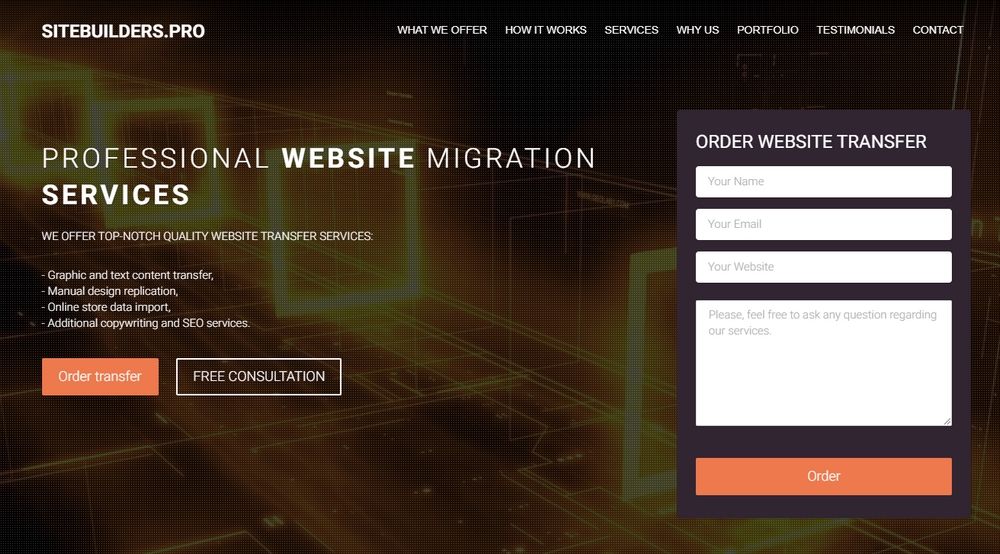 Got an idea to switch from one web design platform to another? Then dealing with SiteBuilders.Pro is definitely a good idea. The service employs industry pros, who are aware of special nuances of popular platforms and are ready to learn the details of your project to come up with the best website migration solution.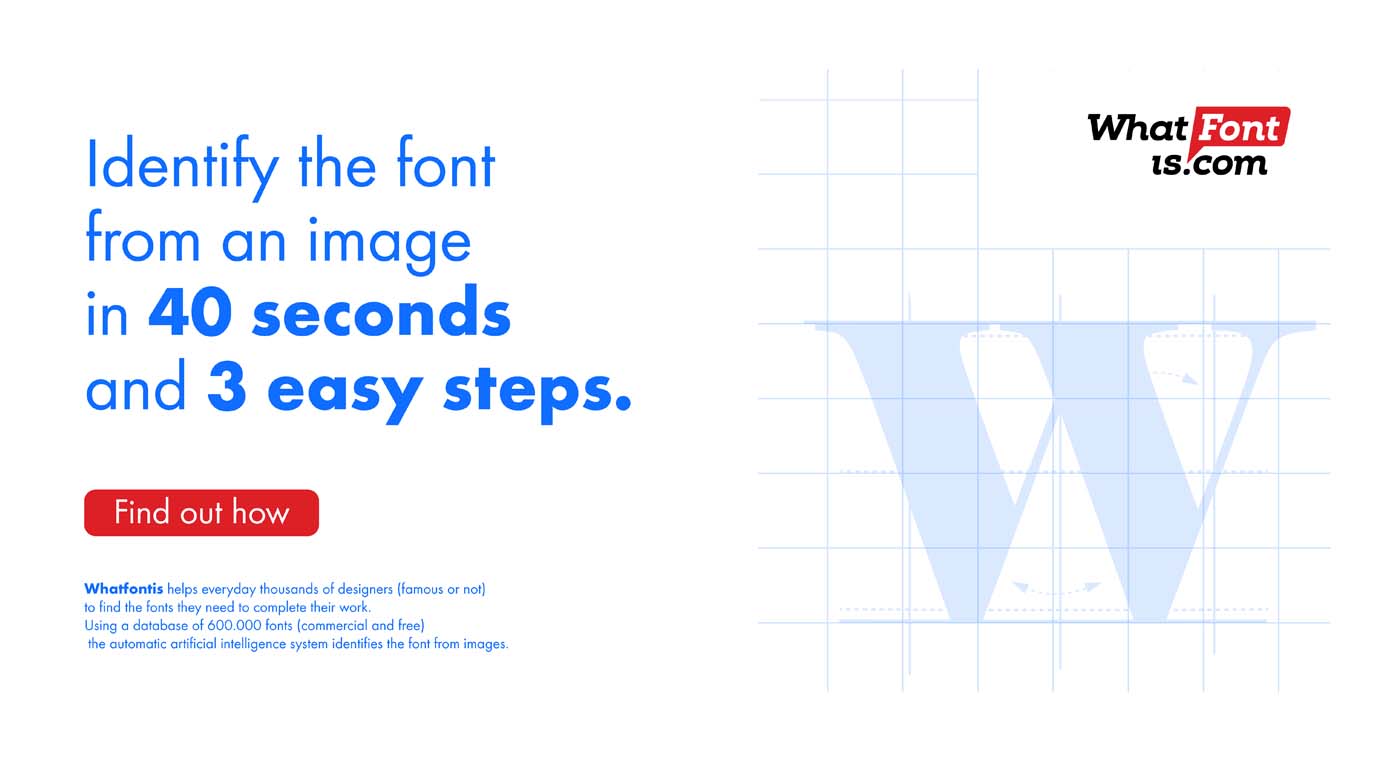 WhatFontIs is the most efficient font identifier on the market, letting you identify fonts from pictures, for free, in under 60 seconds.
It has a huge database of over 850k fonts, and it is the only system that identifies both free and paid fonts.
Try it now.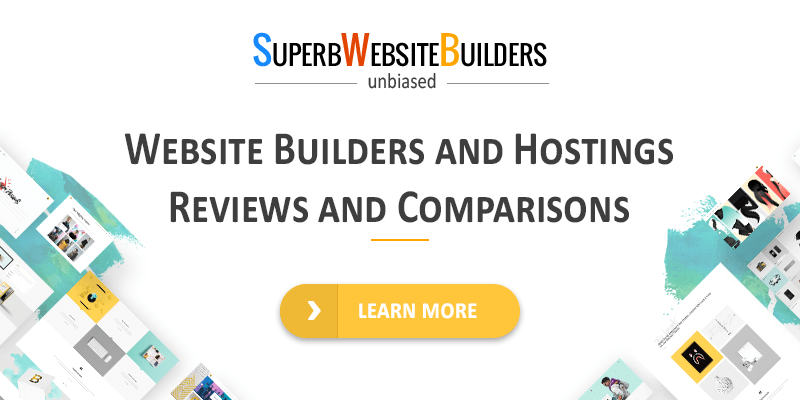 When it comes to professional website development, the choice of a trusted web design platform becomes a must. This is where SuperbWebsiteBuilders.com proves to be the best option. The platform focuses on reviewing and comparing popular web design platforms to come up with the best recommendations on picking the most suitable software.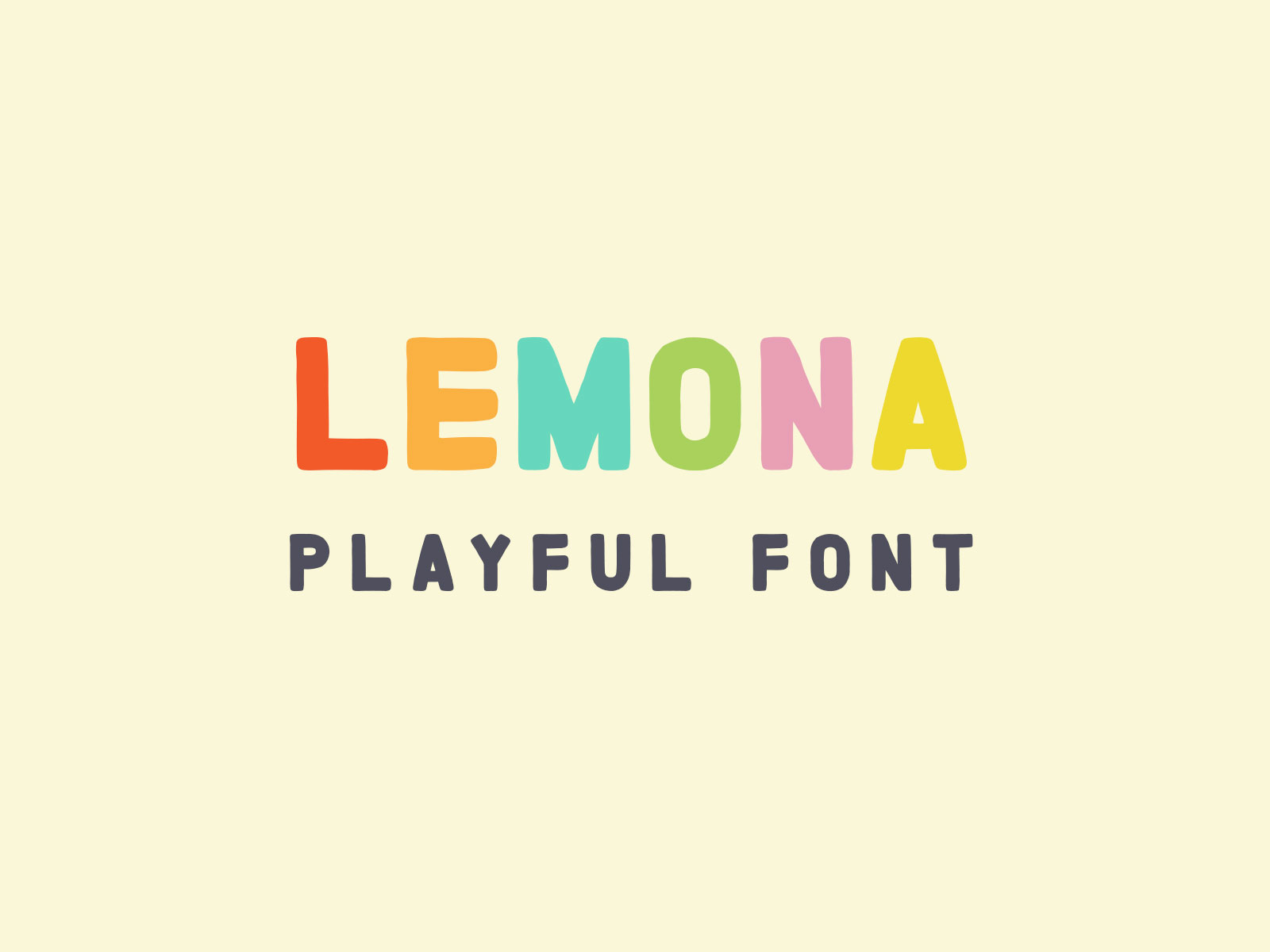 Lemona is a beautiful hand-drawn playful font for display headings and titles. The display font is pleasant to read on screen without strain.  It fits the projects that require fun and cheerful designs!
It works perfectly for creative projects such as logo, badge, invitation, packaging, apparel design, heading and title, poster, magazine, greeting card, printed quotes flyers and wedding invitation and more.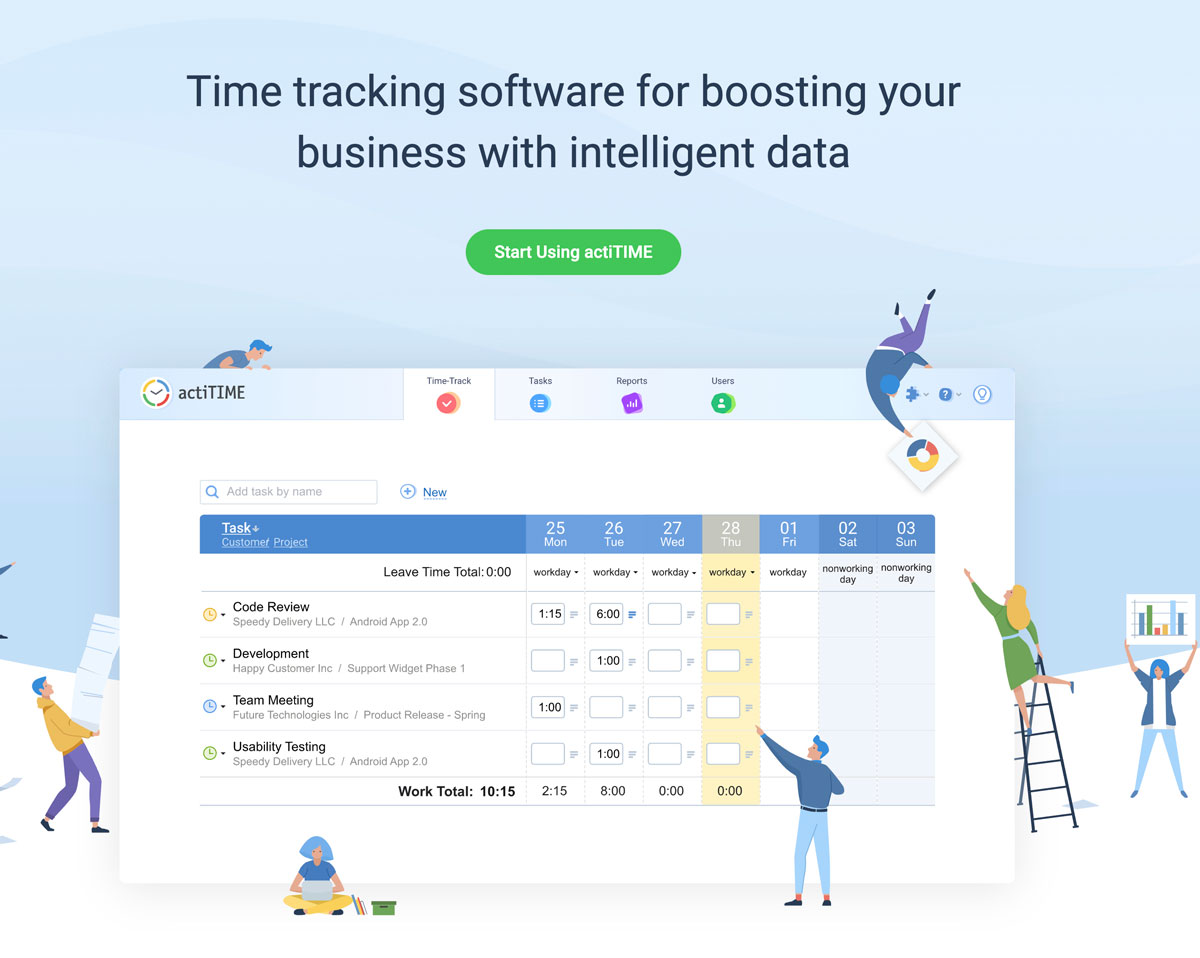 actiTIME is the time-tracking solution that the whole world uses, both small and large companies, and even the Fortune 500 huge corporations.
Start a free trial and see how it works.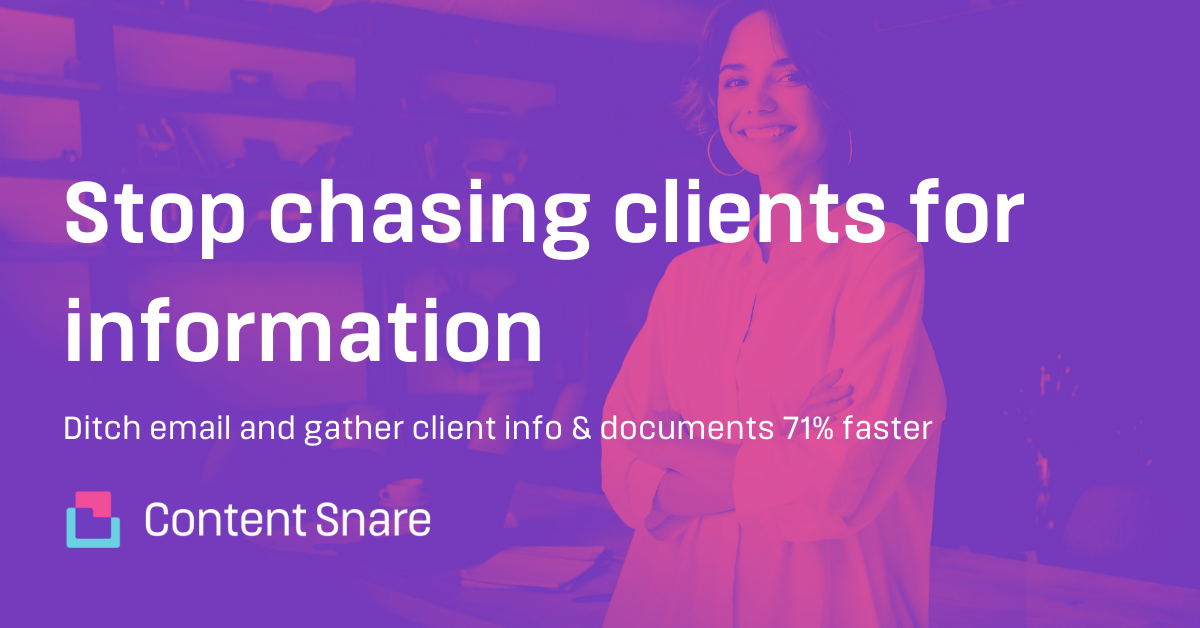 You are tired of chasing clients for information? We all hate it when we send tons of emails and follow-ups to our customers and they still don't respond, delaying the projects because they don't send all the information we need.
Content Snare is a smart business automation tool that will gather information from your customers without your effort. You configure it and then it works by itself.
Start a free trial and see how it works.
Acowebs is a WooCommerce plugin development company with more than 50,000 happy customers around the globe and one of their recently launched product is the
Table Rate Shipping WooCommerce
plugin which is an easy-to-use WooCommerce plugin that adds a table rate shipping option to your WooCommerce shop. It calculates shipping rates based on the customer's order weight, quantity, and total order value. It provides a simple way for WooCommerce merchants to create a shipping calculator with just a few clicks. WooCommerce Table Rate Shipping plugin allows you to set up specific rates for various products or categories that are included in your store.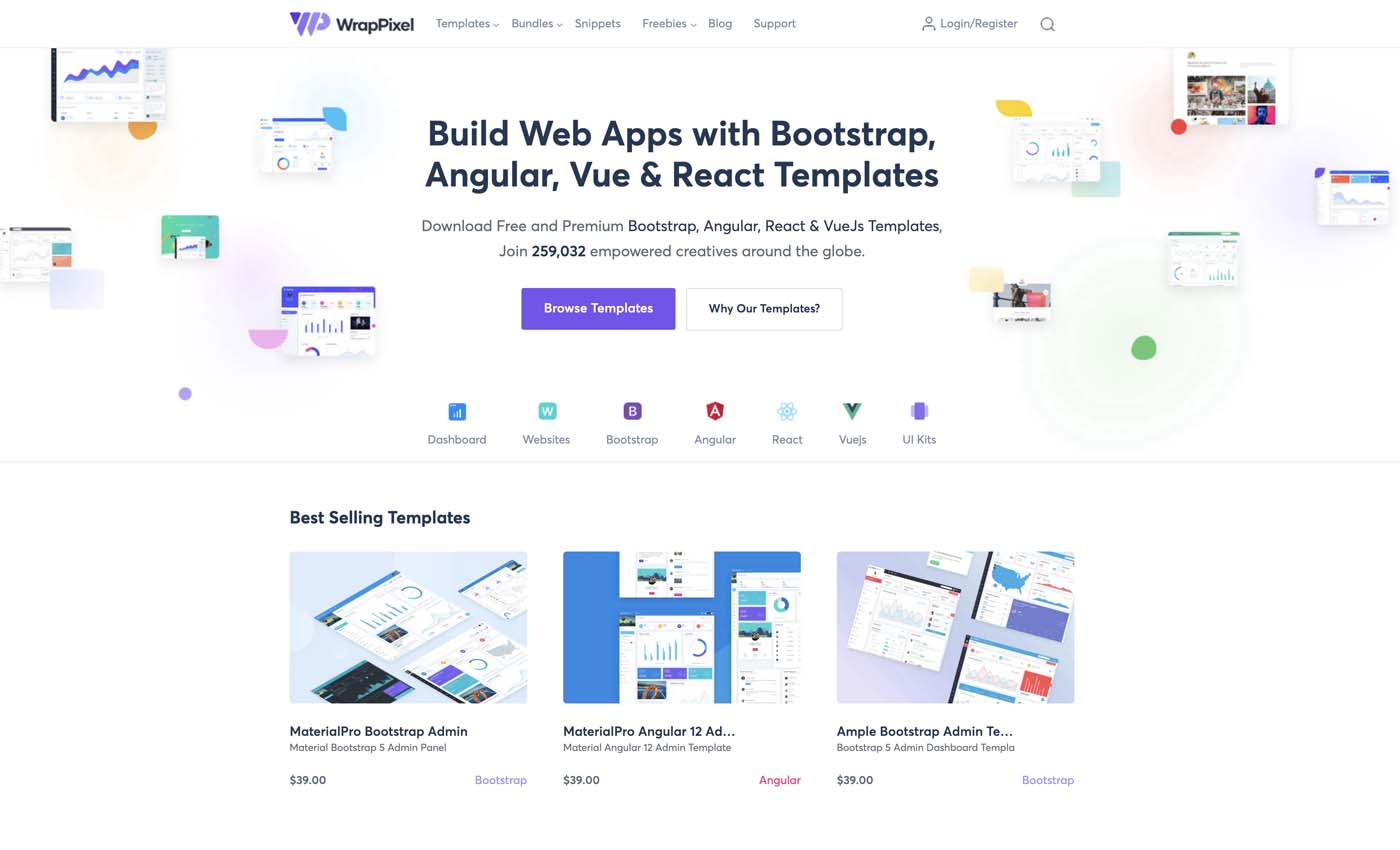 WrapPixel offers a huge 95% discount for all their admin dashboards templates.
It is a super deal that probably will not be repeated soon.
Take a look on their portfolio.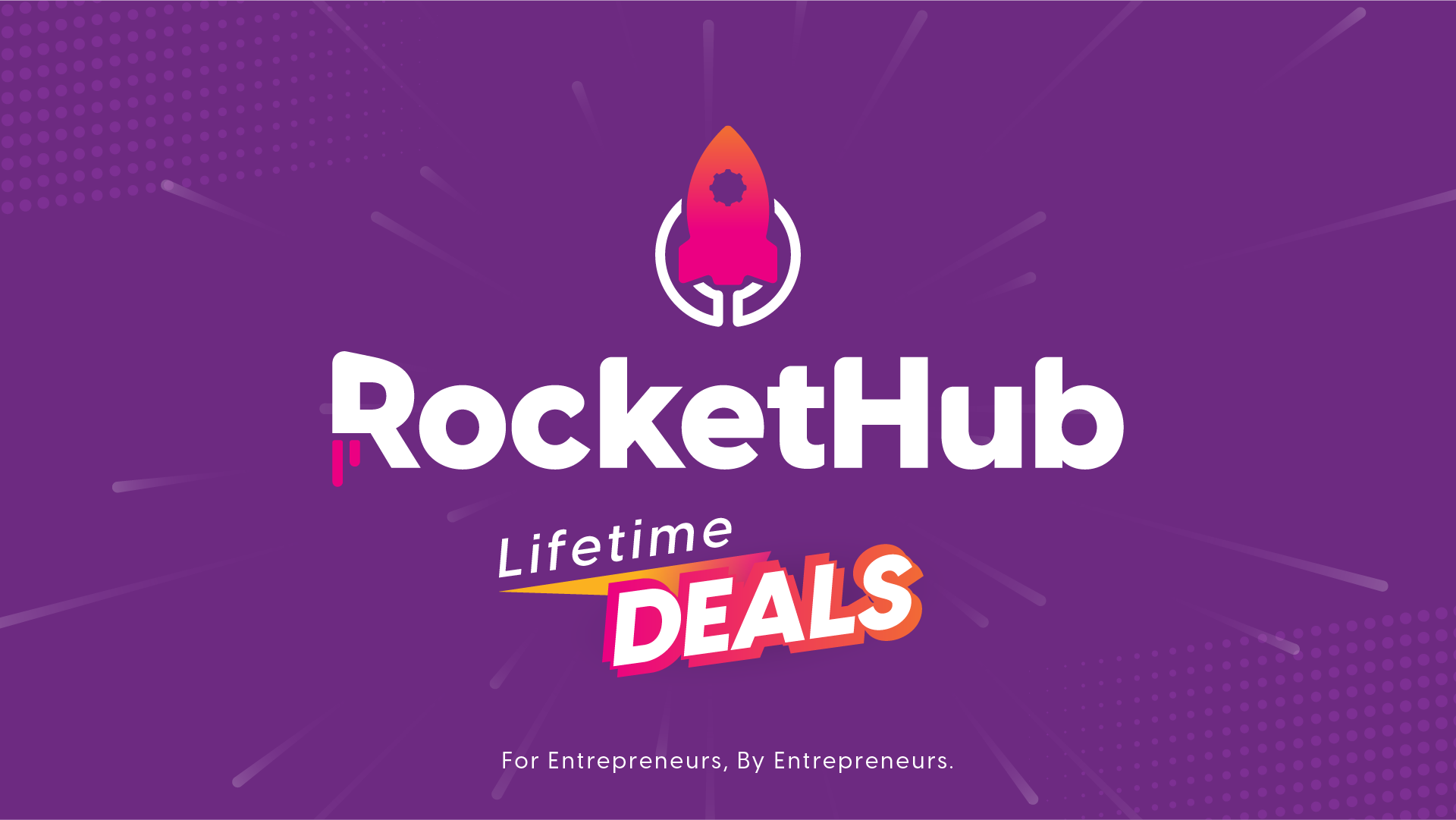 RocketHub was created to help SaaS companies grow their online business through software. 
They aim to give you the tools you need to grow your business at a price you can afford and without damaging your financial security.
To have a lasting impact, RocketHub's team has assembled to provide affordable software solutions to online businesses, which previously would have been very costly.
Launching dozens of successful SaaS startups makes RocketHub different from other companies. They also provide more favorable deal terms such that you don't have to give up too much of your ownership, and lastly, they provide development mentoring and the development of promotional assets for you to scale your business.
Launch your SaaS deals easily with the help of RocketHub, the source of awesome software lifetime deals.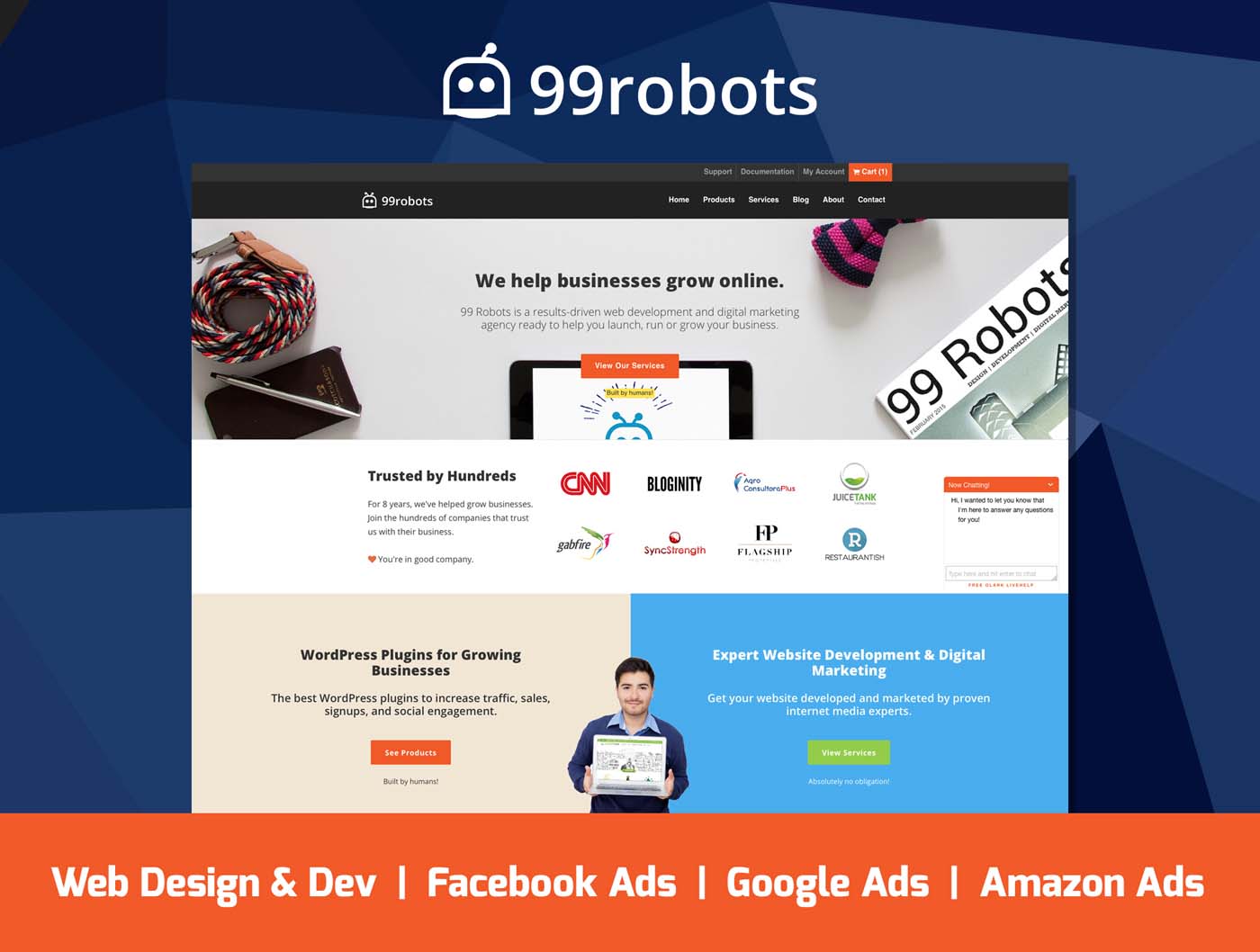 99 Robots is a full-service
Google advertising agency
, covering marketing, tech, design, and business expertise, to help keep your phones ringing, inbox full of leads to keep your sales team busy chasing those quality leads and fulfilling orders.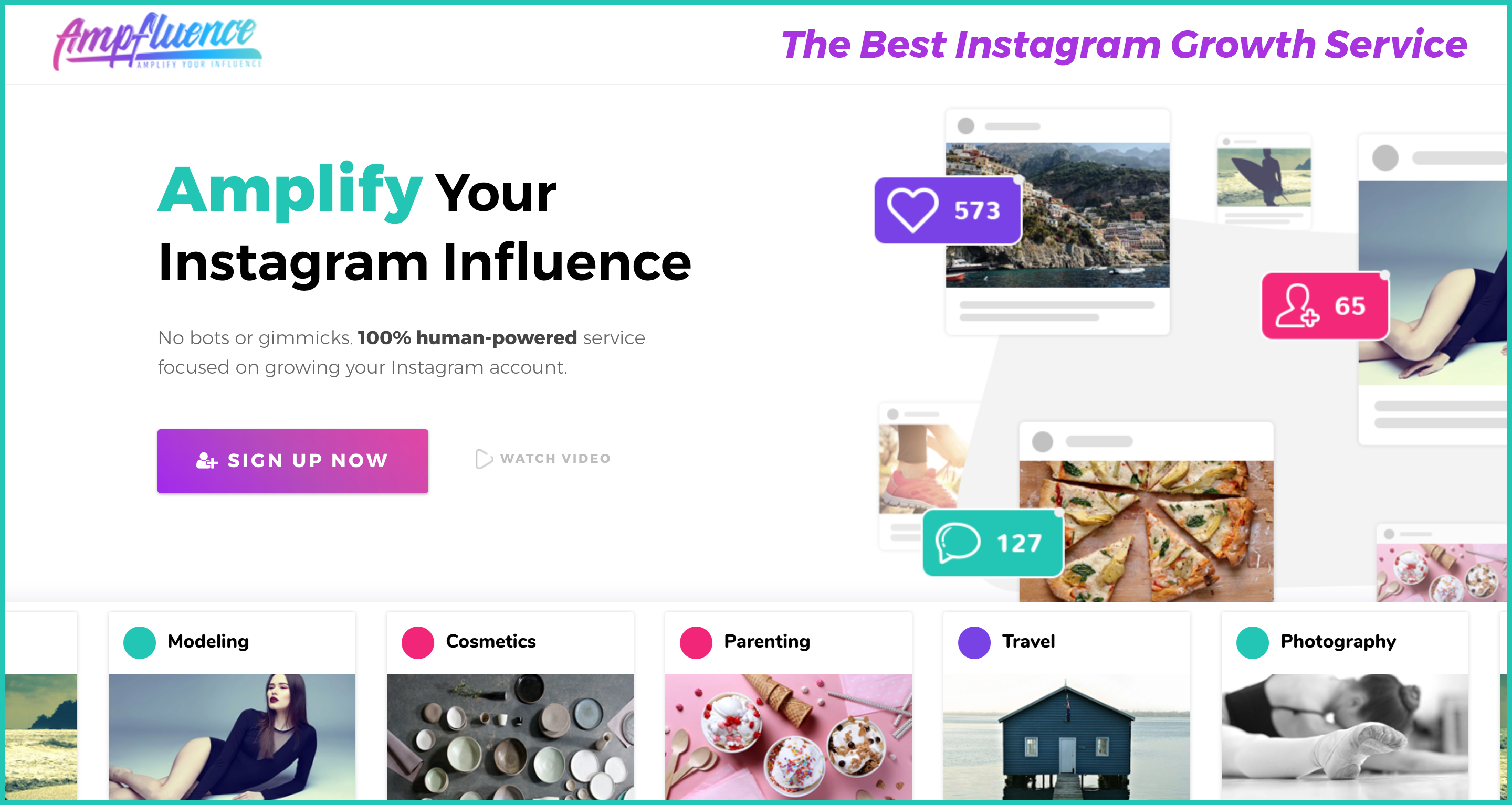 They know you're busy and they want to help! With their services, they will take care of all the tasks that you don't have time for. From liking your posts to following your competitor's followers, these guys give you a leg up on the competition with a 100% human-powered service that is focused on growing your Instagram account.
Amplfuence
is your best friend when it comes to content creation and organic follower growth.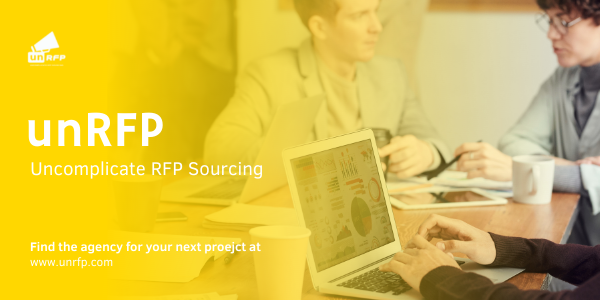 Be it cross platform or native app development, you can find a number of agencies on unRFP that suit your requirement or constraints. You can even filter companies based on the hourly rate or minimum project threshold, so that you can get proposals that may fit your expectations.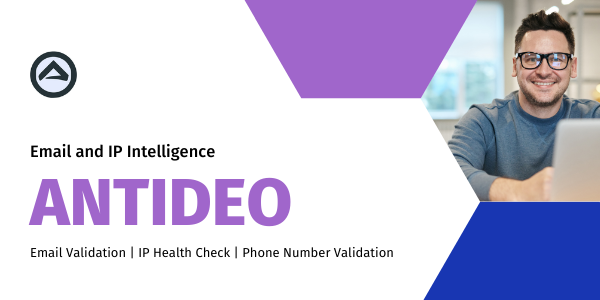 Antideo's email validation API helps you stop spammers and scammers by validating email addresses in real time against a large database of known spammers and scammers, while also checking for other parameters like syntax, generic emails, free emails, temp emails etc.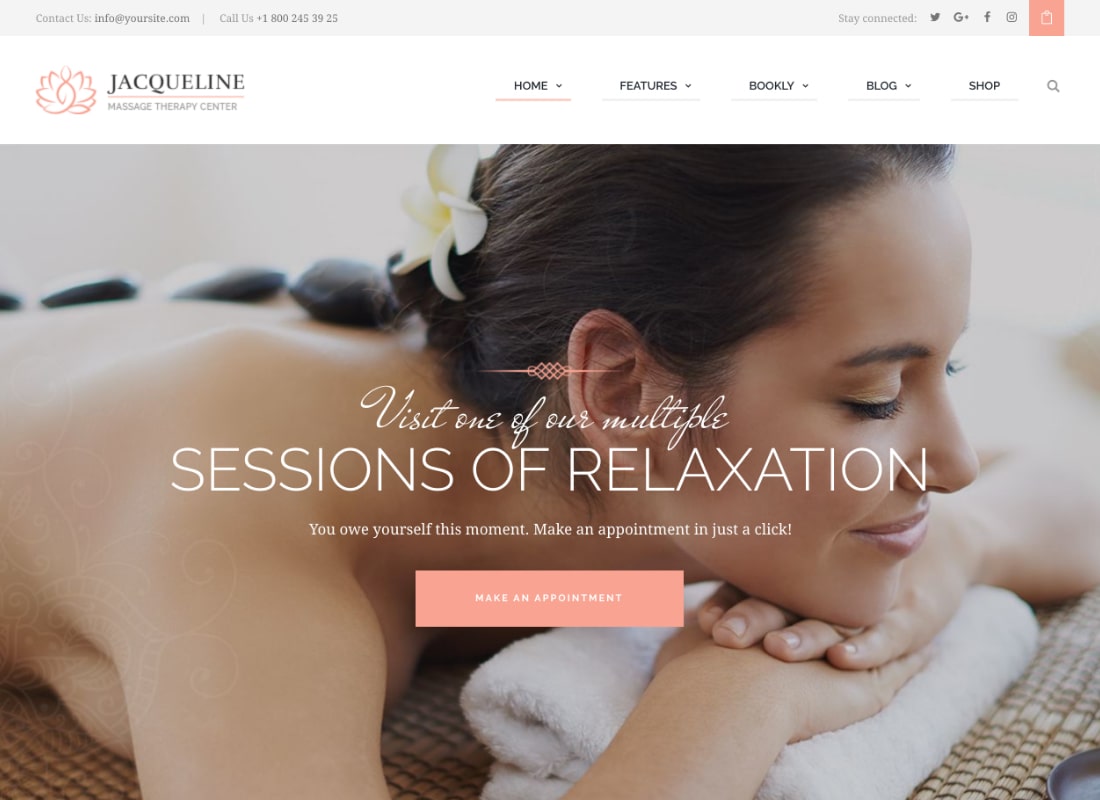 Using the Jacqueline WordPress theme, you can create a visually stunning health and beauty website. It's a fully editable WordPress theme that is ready to be used for a wide range of other niche-specific projects like a contemporary spa salon, beauty company, hair or makeup salon, wellness center & massage services agency. It's a beginner-friendly WordPress theme, which provides you with a streamlined page editing experience with the help of Elementor. It's a multi-purpose web design featuring a collection of topic-specific homepages and color schemes. You may feel free to pick the best solution for your site.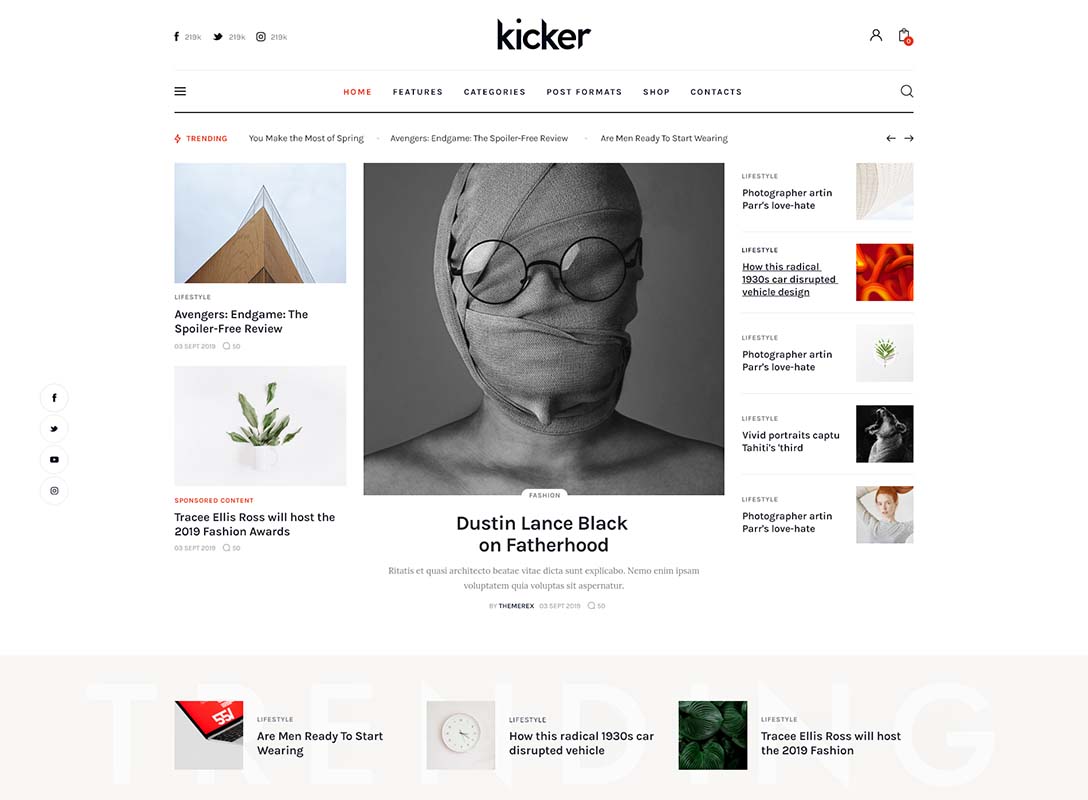 Kicker WordPress theme is intended to become a quick starting point for your blog or media-related website. It's a multi-functional and usable web design that features a dynamic and flexible layout. It's fully responsive, SEO-friendly, and speed-optimized. You can easily modify its layout without touching a single line of code using the Elementor page builder. The header and footer sections of the theme can be edited as well. Kicker includes 1000+ unique blog layout styles and gives you the freedom to create customized article styles without any limits.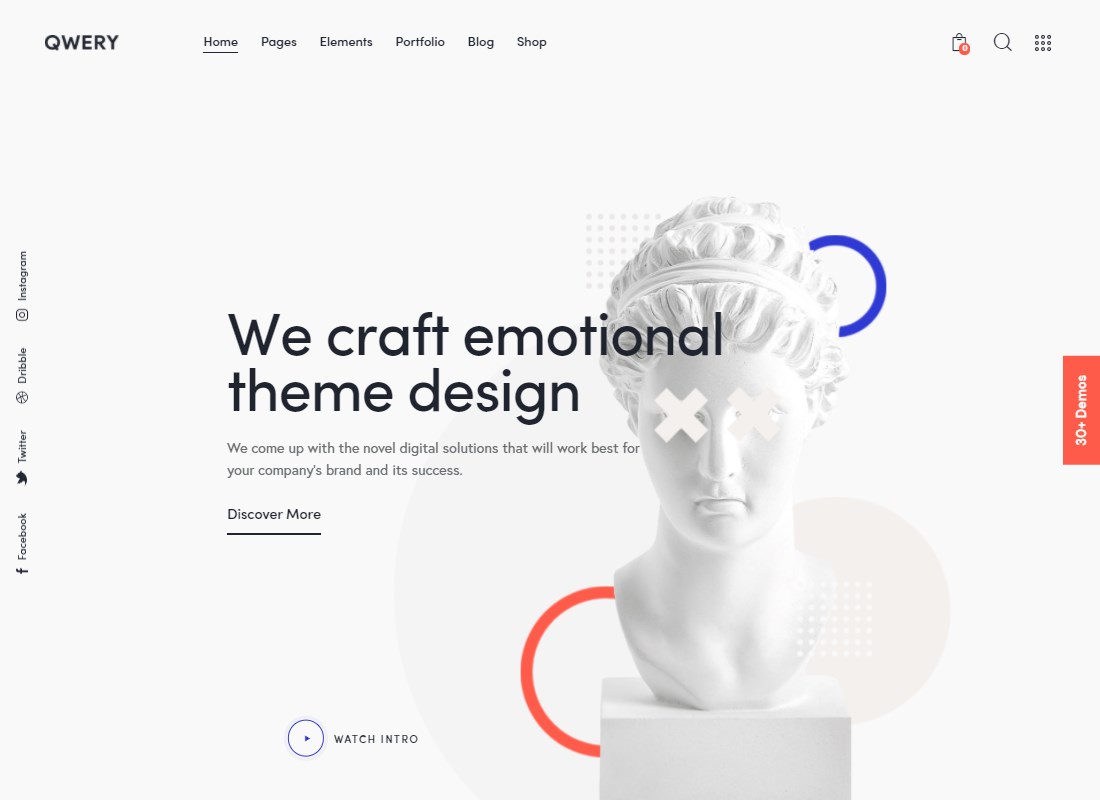 Qwery WordPress theme includes a collection of 60+ demo skins suited for a range of personal and business projects. The multi-purpose and feature-rich design of the theme includes lots of handy tools and features that let you customize the theme's look and feel according to your needs. The theme's customization won't take a lot of time either. The built-in Elementor page builder modifies the theme's layout as you work in the intuitive drag-and-drop interface. All the needed tools and customization options are bundled to provide a more enjoyable web development experience.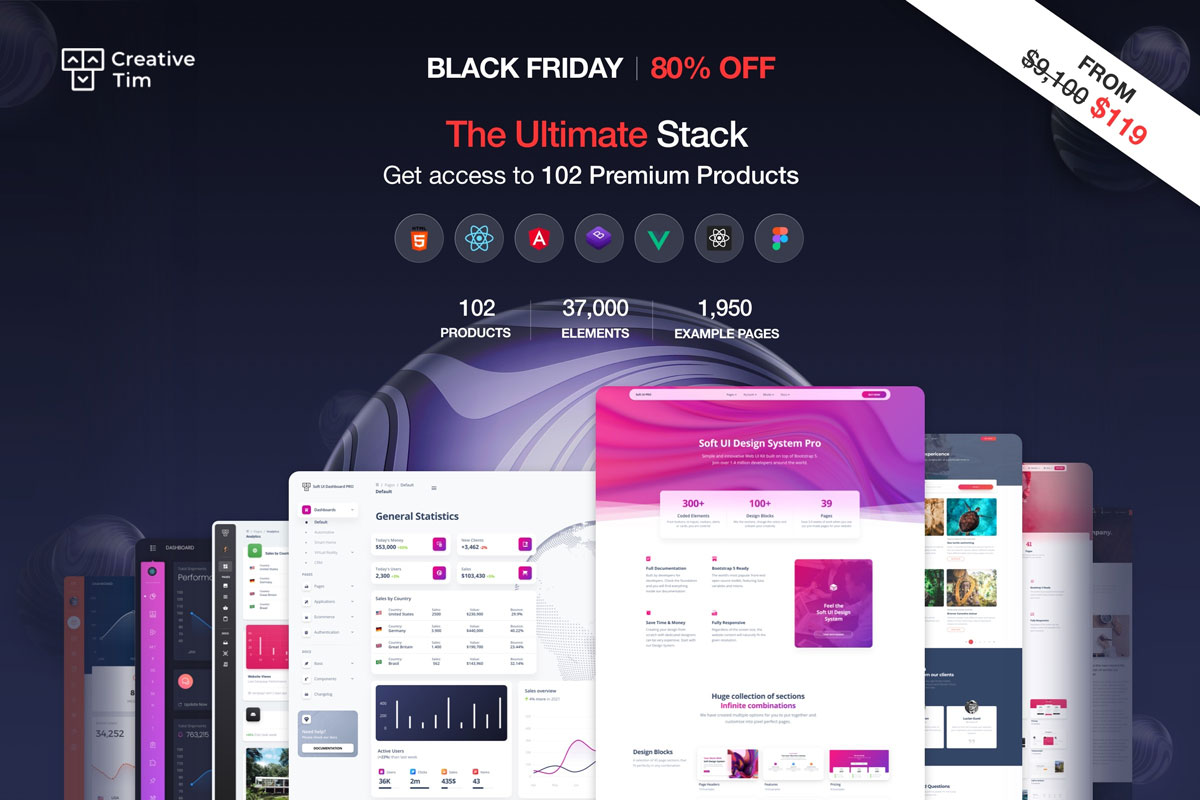 Get Creative Tim's awesome pack – The Ultimate Stack which contains 102 premium products for both front-end and back-end with a discount up to 90%.
The offer is valid starting with 22 November 2021.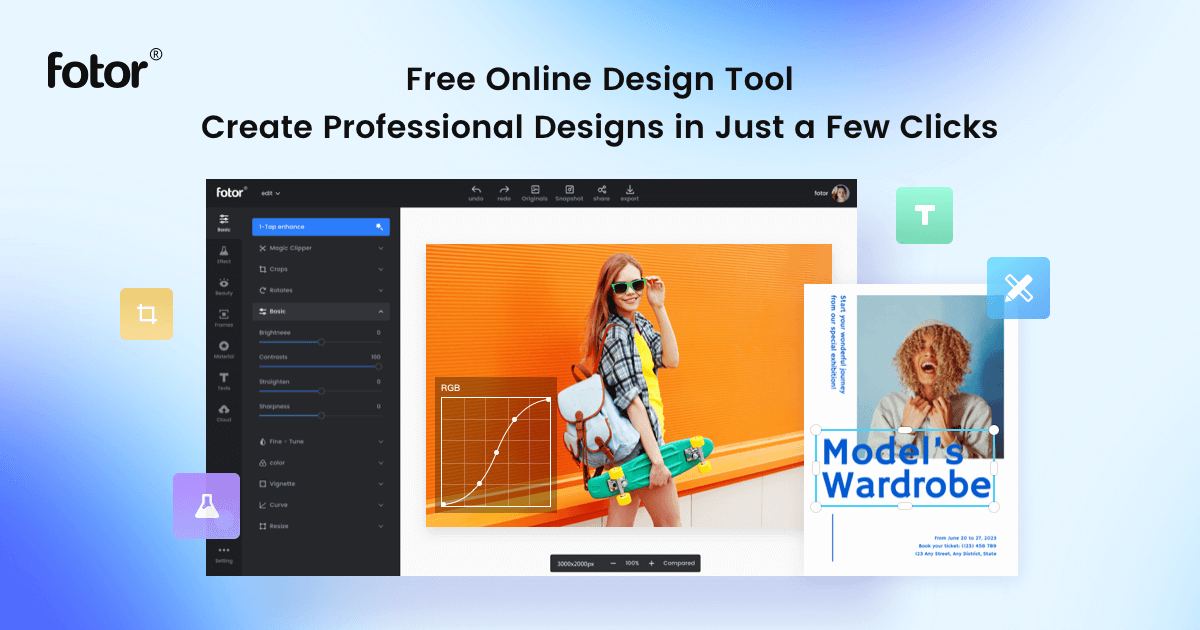 You want to design Instagram ads like the best marketers in the world? 
For that you should use Fotor, the solution that they also use.
The platform is full of stunning templates and elements, and the interface is very simple to use, even for people without any experience and skills.
Check it.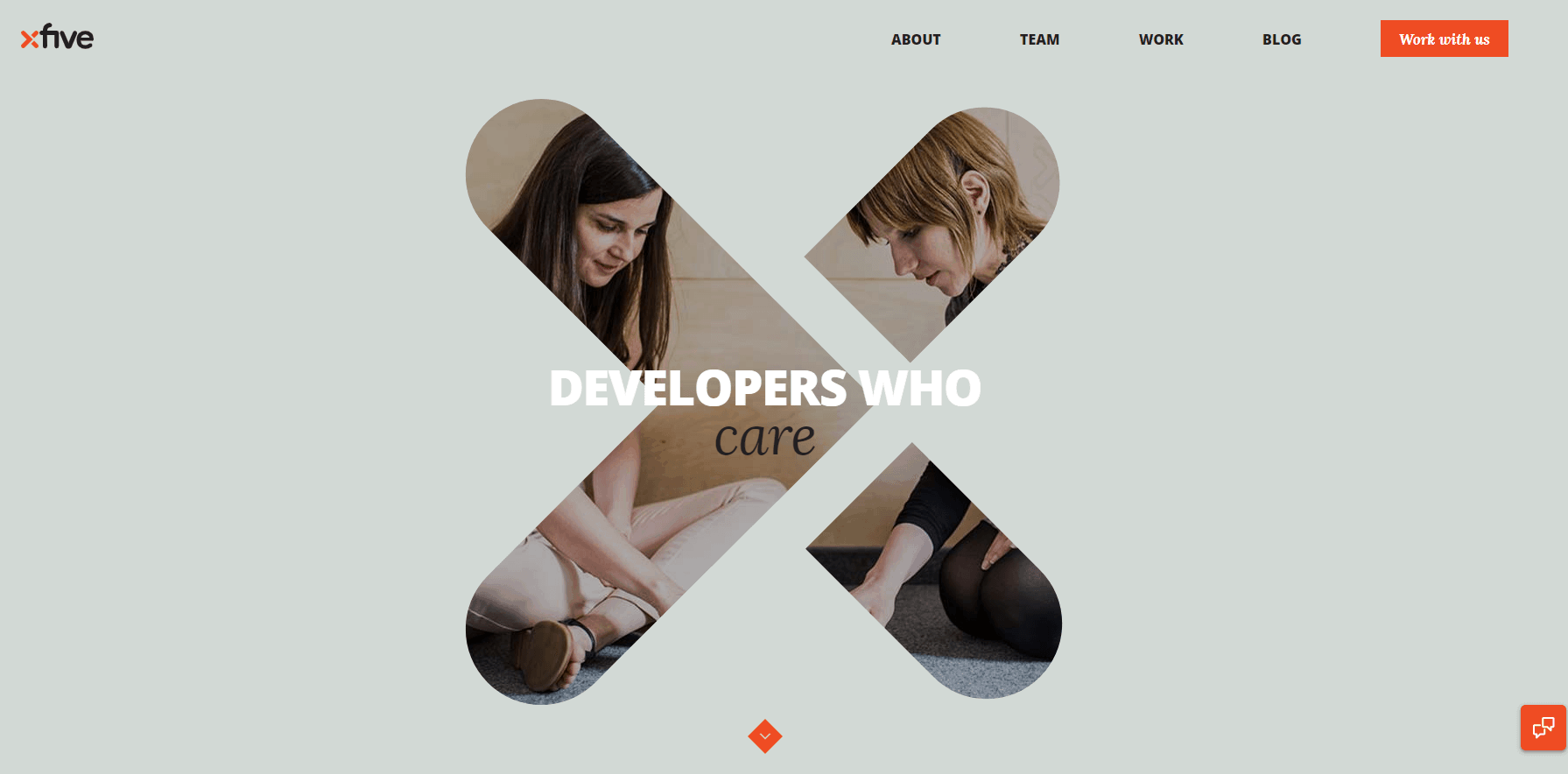 You want to work with one of the best agencies in the world?
Xfive will help you with:
The launch of a digital product.
Creation of a highly professional WordPress or eCommerce website.
Strategy.
Get your free quote.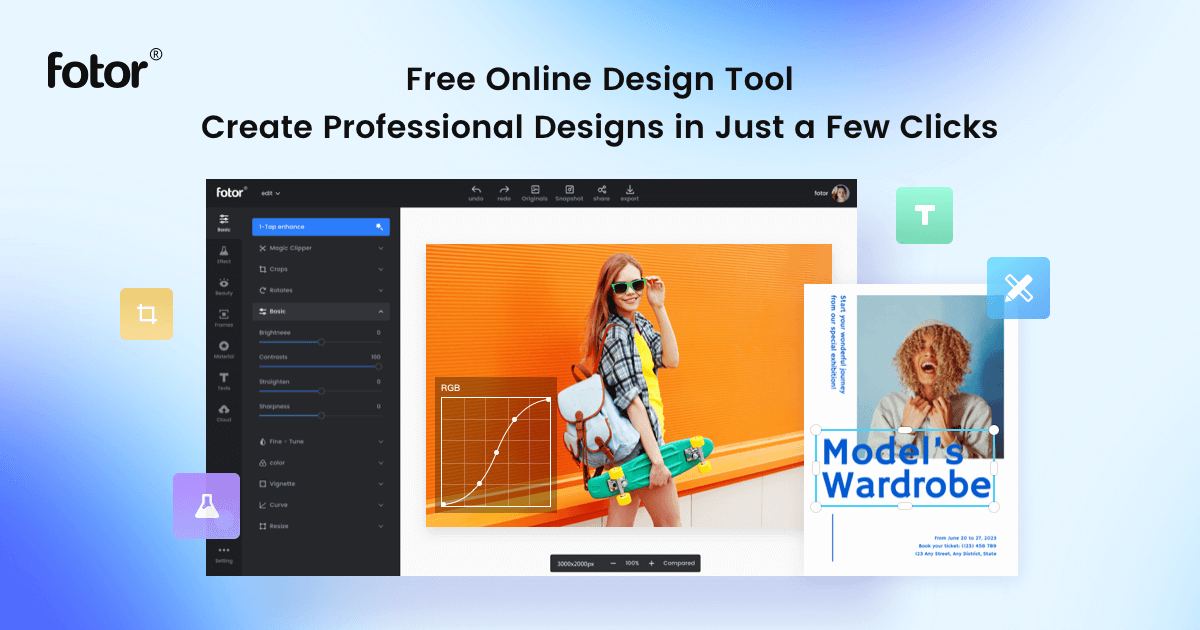 Ouch is a huge library of 2D and 3D illustrations that will definitely class up any design or digital product – or will add a pinch of fun and brightness to it with no effort.
Thousands of illustrations in 70+ unique styles that you can easily mix and match.
Cute, eye-catching, and consistent.
Tagged and easy-to-search.
Available in the PNG (free for a link) and SVG formats.
And for all of you that need a reliable web development partner, work with
Goodie
. These developers always overdeliver and their rates and super affordable.