The Designest may receive compensation from companies, products, and services featured in this publication. For more details, please refer to our Affiliate Disclosure page.
Before everyone gets carried away by gift shopping and preparing for the Christmas events, it's always good to think of your creative supplies and update your toolbox. Of course, you're free to do it at any time of the year, however, there is no better season for designers that Black Friday & Cyber Monday sales, when tons of great stuff is provided at the lowest prices possible. 
There are lots and lots of graphic designers who limit their purchases to the most necessary items thoroughout a year and then shop big at Black Friday and Cyber Monday. It's up to you to judge whether this approach works for your or not. However, what is really worth giving a thought is that there is no better time to buy precious bundles from your favorite studios, update your Creative Cloud subscription or simply start learning something new because you can save 50% or even more on your cravings.
Black Friday deals for designers have another significant perk — as you purchase resources in bulk, you can entirely renew your toolbox or build it up from scratch. Almost every creative online store comes up with a comprehensive bundle that includes various design resources, from fonts to UX design supplies. So once you make a purchase, you literally start living a new life and doing creative things at a new level.
We've brought together all the best Black Friday deals across various categories, and we'll keep updating the list with new offers till the end of the season.
What is Black Friday? 
Black Friday is the biggest retail sales day that follows Thanksgiving. It is held both online and offline and traditionally considered the best time for Christmas shopping — and shopping in general — when you can buy absolutely anything with a significant discount. 
When is Black Friday 2021?
Black Friday is on Friday, November 26, 2021. However, many marketplaces announce their Black Friday sales in mid-November and run them till the end of December.
What is Cyber Monday?   
Cyber Monday is Monday after Thanksgiving & Black Friday when online marketplaces join the pre-Christmas sale and announce the heaviest price drop of the year.
When is Cyber Monday 2021? 
Cyber Monday is on Monday, November 29, 2021.
Top Black Friday Deals For Designers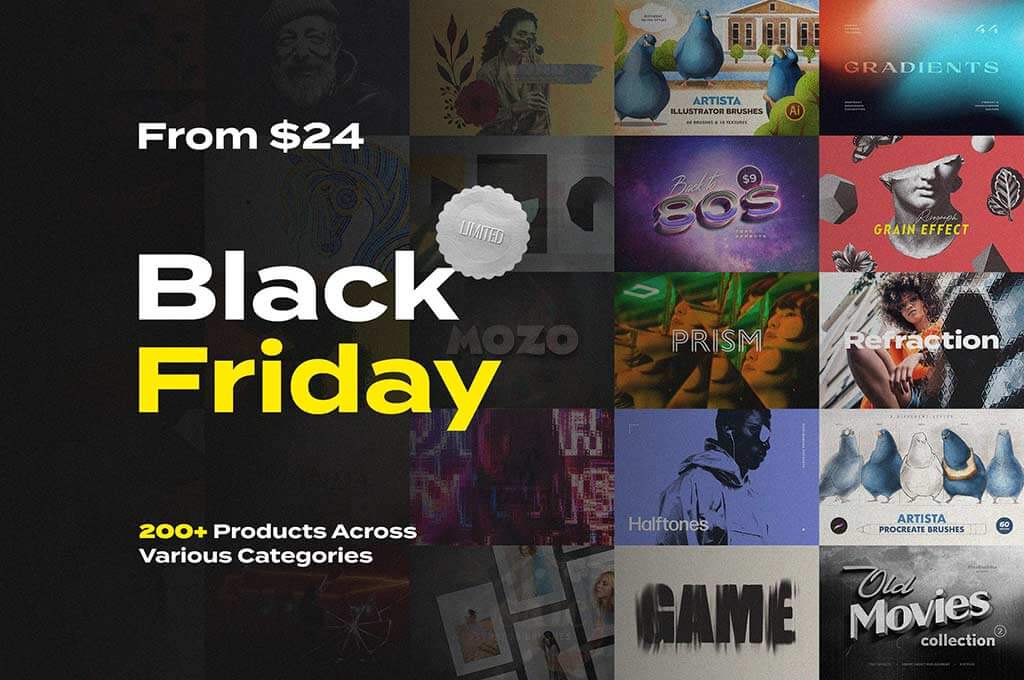 Entire Shop Bundle from Pixelbuddha — 99% off
Traditionally, every year Pixelbuddha introduces a Black Friday Bundle, which can be treated as another milestone of their team's work and development. Their bundle keeps growing from season to season, and in 2021 this selection comprises over 200 products across various categories. There are professional-quality design assets for web designers, social media managers, artists, and everyone else involved or interested in graphic design and digital art. 
The Entire Shop Bundle provides hundreds of gigabytes that you instantly access after the purchase. Inside you will find mockup templates, brushes, various add-ons, textures, patterns, icons, and social media templates. Such a comprehensive, versatile selection is available with a 99% discount, from $24. Even if you already had Pixelbuddha's 2020 bundle, you'll find 90 all-new items released this year, which still makes this Black Friday deal one of the most intriguing and worth-its-money options.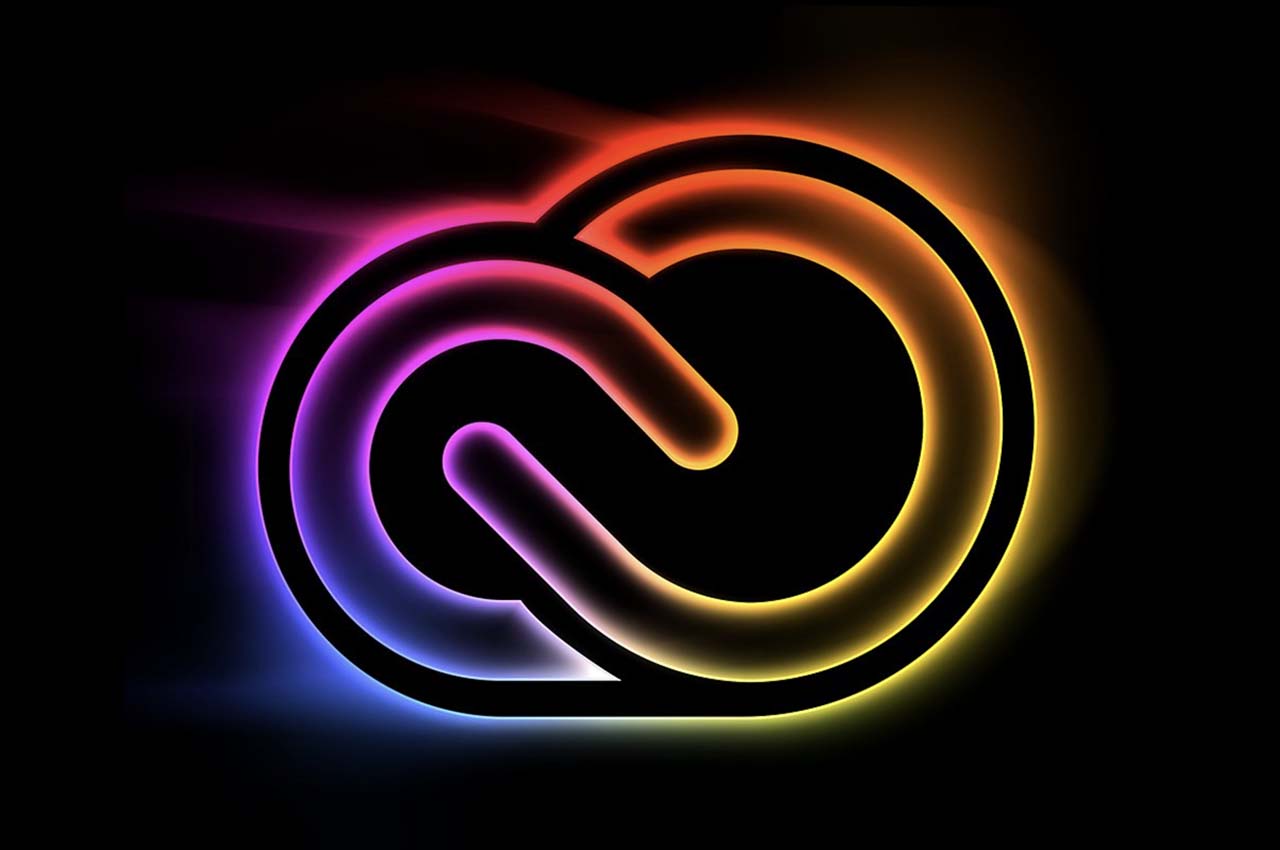 Adobe Creative Cloud — 40-70% Off
For most designers, Adobe software remains a perfect or the most suitable solution for creative work. Whether it's photo and image processing, video design, typography, publishing & layout design, illustration, or studying, Creative Cloud provides professional apps for any purpose. However, some creators consider the price for the membership as too high, so they seek alternatives, which don't often meet their needs or expectations. 
For Black Friday, Adobe suggests a 40% discount on yearly and monthly memberships and a 70% discount for students and teachers. The discounted price is applied to the first year of use. You can also get 30 days free and pay the discounted price after the trial period expires.
Black Friday & Cyber Monday deals at Adobe apply to the most popular option, Creative Cloud All Apps. It covers 27 apps, from Photoshop, Illustrator, Fresco, and Lightroom to Character Animator and Aero. Along with that, as a bonus you will get 10 free stock photos from Adobe Stock.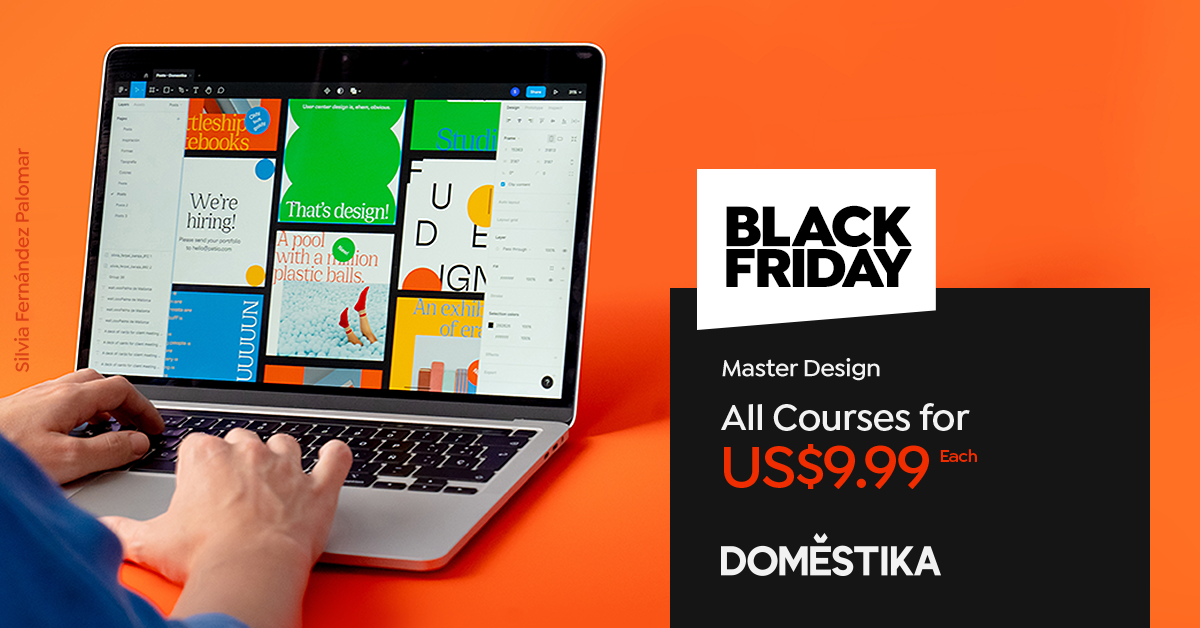 Domestika — All Courses for $9.99
Only a few years ago, all eyes were primarily on product & software offers, so Black Friday & Cyber Monday deals were all about them. But times change, and now creators seek to equip themselves not only with creative supplies but with courses. Some want to upgrade their skills and try new techniques, others are just seeking to join the creative industry and want to try themselves in different fields first. In fact, it has something in common with making New Year Resolutions: to learn something new, to start a new career, to build up a new skill. Whatever!
This year, Domestika makes a huge price-drop, so for Black Friday, you can get any courses for just $9.99. There are classes on graphic design, illustration, marketing, writing, calligraphy, and another ton of craft courses for those interested in doing something beautiful with their hands.
You can use the promo code THEDESIGNEST-10 to get an extra 10% off any course. You can even use the code on multiple purchases.

Envato Market — Black Friday & Cyber Monday Deals
Envato is one of the most comprehensive online marketplaces for designers. It has just everything! So every year, their Black Friday events are the most awaited by everyone, from illustrators who want to shop for brushes to web designers who need great themes for WordPress. In fact, we aren't an exception either, and every year we get our team's toolboxes full of brand-new resources from Envato.
Currently, Envato has started their Cyber Week Sale with 50% off for graphic and video templates, themes, codes, plugins and royalty-free audio, so we encourage you to dive into the prepared discounted resources. All in all, it's good to grab the cream of the crop with lush discounts!
Get downloads across 56+ million creative assets from as little as $12/m. The best part is that all these prices are locked-in for the lifetime of the subscription. So start making up your wishlist and make sure you've got enough free space to store all the new resources for dozens of precious digital resources you're about to get for your future creative cravings!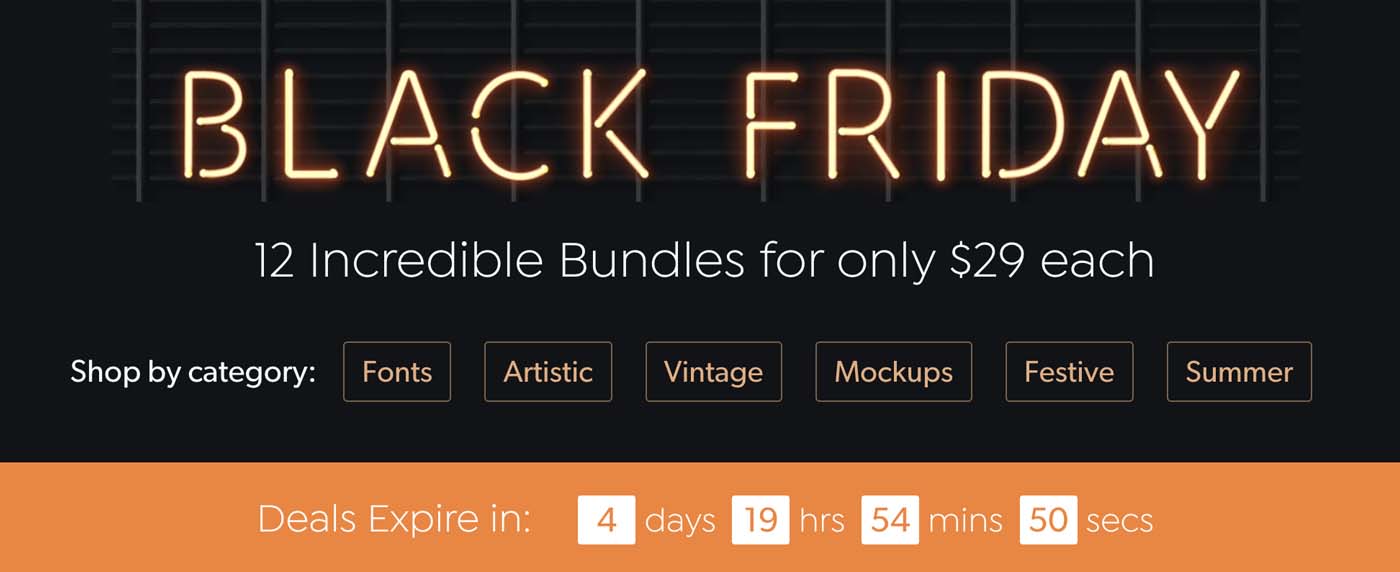 Design Cuts — 12 Incredible Bundles for $29 Each
Are you tired of carefully picking the separate beneficial deals and ready to get everything at once? Good news, Design Cuts is on it with their lucrative bundle deal of this year's Black Friday Sale promotion! All assets are carefully composed into themed categories, you're exposed to a great variety of fonts, mockups, artistic & vintage kits, seasonal collections, available at just $29!
The list of included products for each bundle is transparent, which destroys any menace of buying a pig in a poke. Scroll through the fancy sets to make up your mind and have them unpacked after the purchase, catching the same joyous feeling of unwrapping Christmas presents. You might as well swing by the Deals section, which features other attention-getting discounts for the sold graphic assets, being available with up to 40% off pricing!
Black Friday Entire Shop Bundle 2021 — 97% Off
The end-of-the-year bundle is a great chance to get all Creative Veila's best-selling products at once with a 99% discount. Professionally crafted and varied, the provided resources are focused on the quality and universality to bring into your workflow. 
The Store Complete Bundle — 90% Off
This bundle includes Photoshop templates, actions, mockups, brushes, text effects, and more. It's one of the best deals for graphic designers who are passionate about synthesizing retro and modern vibes. You can save more than 90% on the total value (+1200$) of all these best-seller products. 
2020 Shop Bundle — 80% Off
This bundle had immense success last year, and we're thrilled to see it back as a Black Friday deal in 2021! Studio 2am is known for their influential visual experiments and bold style, so this bundle will be an irreplaceable purchase for everyone seeking a modern, sharp look. There are 13 best-selling items: actions, text effects, distortions, and collage cut-outs.
Bestseller Mystic Bundle — 99% Off
All the magic's here, inside a collection of mystic elements. Every single item of this enormous bundle is handpicked by the Creative Market team and loved by thousands of designers. This Black Friday deal features six mega bundles, just for $29 to make your unlimited design cravings come true.
Abstract Geometric Bundle — 70% Off
Hand-painted watercolor shapes, backgrounds, and ink splashes — this bundle includes 6 totally enchanting geometric packs. This isn't the hugest Black Friday deal on our list. However, it's a rare case when you can get the trendy watercolor graphic in the popular earthy palette in a single click.
Sale Paper Bundle — 95% Off
Retro Machine launched a great Black Friday deal for designers last year, and it's a bit of huge luck to see it back this year. The truth is that there aren't so many deals for creators interested in retro design of the 20s-60s, so this collection is the treasure of the season. The bundle includes 8 series of brushes, textures, and other old-school graphic supplies.
The Whole Shop Bundle — 60% Off
This graphics collection is all about grunge vibes! Enriched with holographic effects, foil, plastic, and gradients, it will be a portal to the trendy 2022! The bundle contains over 300 textures. Whether you need them for packaging or you're a web designer searching for something special, they might come in handy!
Modern Elegant Font Bundle — 85% Off
All the fonts you were craving for are in this Black Friday deal which has already got the hearts of creators worldwide. This bundle contains 23 typefaces, including 10 high-quality font families. Sans & Sons have brought all their best-selling fonts to enrich your work with an elegant, stylish look.
Whole Shop 13969 Bundle — 98% Off
This immense collection of beauties comes with 13969 items and comprises 145 collections in a single Black Friday deal. Along with a series of fonts, it includes loads of graphics, from flowers to cards and textures, making this selection a one-fits-all solution for many creators who make invitations, stationery, and print design.
Whole Shop 13969 Bundle — 98% Off
Introducing the MASSIVE Salt & Pepper Designs Font Bundle including a whopping 453 fonts over 261 different products. This monster pack includes every single font ever created by the studio over the past two years and is valued at a staggering $2897. This huge collection can be purchased for a limited period for ONLY $29!