The Designest may receive compensation from companies, products, and services featured in this publication. For more details, please refer to our Affiliate Disclosure page.
Catchy imagery is the best way to chain customers' attention, that's why graphic design has become an integral part of every business. These days professional graphic designers play a huge role, creating both visually appealing and functional concepts. There is no limit to perfection, so it's always a good idea to upgrade your design skills and start a new class. In this case, graphic design class! 
It's not necessary to attend design school or institute of art to get knowledge in graphic design. If it is your passion and you have a great desire to learn, you can do it on your own with many tutorials and graphic design masterclass platforms online. Learning the fundamentals of graphic design facilitates your learning path, making it exciting and inspirational in the long run. After you know the basics of graphic design theory, you can choose the path of self-directed studying with the help of suitable online graphic design masterclasses that will provide you with deep knowledge and useful skills. 
Whether you're just a beginner in graphic design who doesn't know where to start or a professional wanting to upgrade their skill — here you can find online courses that can help you with that. These classes provide you with knowledge, skills and helpful tools that will help you to get new, more complex and interesting design projects. They allow you to unleash your strengths and not to get stuck in a box of the same-level projects. After these online courses you'll be able to better contact with the customer and therefore better do your job.
Beginners Graphic Design Courses
Do you want to become a professional graphic designer but don't even have the primitive idea of working with Adobe Creative Cloud? Don't worry, we got you! This is one of the best online courses for beginners who want to learn Photoshop and make their first steps in the graphic design field.
This class allows you to discover the power behind the most professional digital imaging software on the market. In this 6-course basics, you will learn tips and tricks for creating impactful digital work in your style. Harrison Kuykendall, NYC-based graphic designer and author of this course, teaches you everything you must know to become proficient in Photoshop, from the basic tools to creating an animated GIF. You'll learn how to adjust and modify the highlights and shadows of an image, face unique challenges, learn how to use tools to edit photos, and many more.
By the end of this graphic design bootcamp, there'll be all the experience you need to transform images like the pros, whether you're retouching portraits, editing fashion photography, or creating dynamic animations from still images. You don't have to rush yourself as lifetime access to all content allows you to study at your own pace and built a path on your way to a professional portfolio. It's such a delight to have a complete graphic design theory on Photoshop well-structured and presented in a comprehensive way!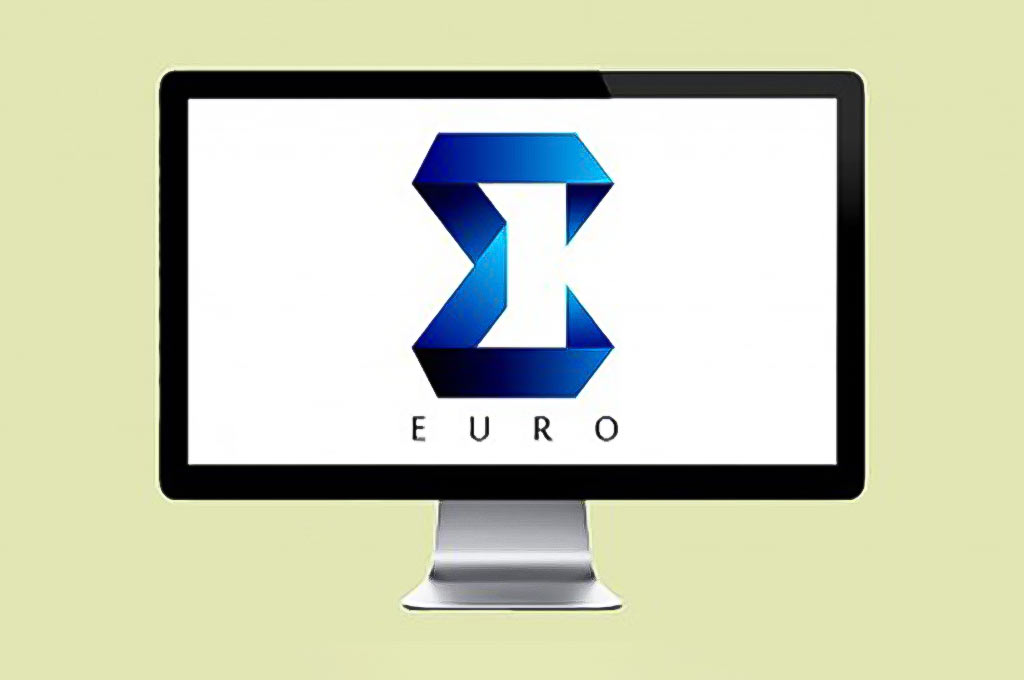 It's so hard to find a good, to-the-point class among all the online graphic design courses, providing enough info. But we did. Moreover, it is totally free! It is the best course for you if you want to become an experienced graphic designer or you're just interested in creating logos. As they're a critical part of the modern visual landscape, it became one of the most profitable and popular niches in the graphic design field.
This free online class, containing over 45 lectures and 2.5 hours of on-demand videos, provides step-by-step instructions on logo design. Rawson Uddin teaches the ways to identify the components and design techniques behind the most successful logos. Students of this free online class will nail the graphic design basics of Adobe Illustrator usage and create logos in color, black and white, and in different formats.
You'll learn how to choose the right typeface, design with simple shapes, add shine, texture, beveled edges, and transparency, design with negative space, choose colors and prepare final files. Video tutorials combine design theory with nuts-and-bolts techniques emphasizing simplicity and readability: the principles of graphic design that ground the best branding design projects. 
Graphic design is both interesting and challenging, you can always find something to learn in it. For these reasons, we share with you this well-rounded masterclass. It's an ideal start for everyone wanting to plunge into this field or those who are already graphic design students.
From the first video tutorials, you learn how to design high-quality vector graphics for branding, typography, web design, or any other digital project where eye-catching graphics are a must. These basics already give you an opportunity to work on your first projects! After discovering the software's interface, you learn about color theory and how to expertly add it to your work. Tina Touli, the author of this class, also covers the ins and outs of the tools, how to create a pattern design using your new skills and see the ways to adapt a design to a product.
Experiment with different effects and textures to explore the software's functions! The course ends with learning how to convert your artwork into vector graphics. As a result, creating professional vector designs in a wide variety of digital and print formats will be your strong suit. This graphic design course is entirely online and a lifetime access to hours of video tutorials allows you to study at your own pace.
Visual communication between the company and its audience is the essentials to any branding. That's why it is so vital for graphic designers to learn how to design original logos, reflecting the meaning of a company or brand on one hand, and being resonating, memorable and stylish on the other. No matter how experienced you are, there are always new skills to be gained via online courses. This class provides you with principles of logo designing in plain language, so it's absolutely beginner-friendly.
First, you get the basics of design and color theory for a better understanding of the whole creating process. This graphic design bootcamp is all about creating your own logos: you start a project by getting your logo ideas on paper to develop a concept. Right after, you'll make a variety of thumbnails of your logo design and choose the ones that suit your brand identity.
Once your logo concept is ready, see how to edit and finalize your design and trace it in ink before digitizing it. Jon Contino, the course's author, teaches students how to enhance their inked logo with Adobe Photoshop or Procreate. The final stage of the project is to bring your logo to life by adding a color combination. Though all these steps may sound frightening, with the help of Jon, the process will be easy and enjoyable.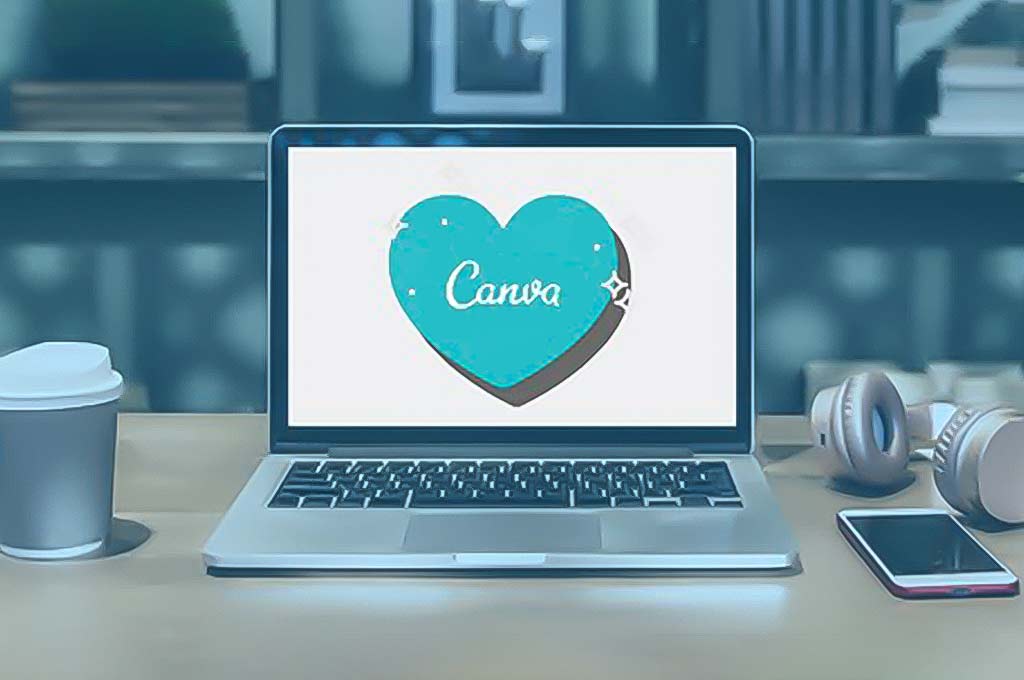 Canva is another popular graphic design program that allows graphic designers to create illustrations for social networks and print layouts. One of the obvious strong sides this graphic design software has is an intuitive interface, a myriad of graphic assets included and a guaranteed picturesque result! This app has the ready-made templates for all popular social networks, so it's unnecessary to look for suitable sizes and cut images. So watching this free course is crucial for those who want to have their social media spiced up for the customers or followers.
This course is perfect for those who want to know how to master creating stunning social media posts with Canva without all the complicated hassle. It's designed for beginners in the graphic design field, so it doesn't matter what kind of level in this filed you're referred to. Hours of video tutorials will help you get into design theory and designing with Canva in particular: you'll learn all the tricks and tips on delivering sparkling publications. All the aspects of working with Canva are given in one course: from designing your Facebook, Twitter and Instagram accounts to your business docs.
Welcome one of the best online graphic design courses for beginners who want to learn how to create fonts in Adobe InDesign. Carry out a unique typeface using Thomas Lockin's research method. During the class, you'll gain new skills and learn how to set yourself up for success in the typeface design industry before embarking on client-oriented projects! The author shares his advice on collaborating with executives, creative directors, and more before moving on to working in the typeface marketplace.
Discover the history of typeface design and craft your design brief: students of this class will be introduced to a three-step process of doing so. Then they are taught the different elements involved in the creation of a typeface, from anatomy to weight. Turn your concept into a reality by creating a prototype font. This graphic design bootcamp teaches you how to test your font in the marketplace and gather feedback using platforms like Instagram.
A very important part of the class is to learn the principles of intellectual property for speculative font design. To wrap up your studying, find out how to promote your work. Moreover, the significant advantages of this class are lifetime access to the content and that every student gets a certificate of completion by the end of it.
Intermediate Graphic Design Courses
We are happy to submit to you this online graphic design course. Made by Pablo Stanley, a worldwide known graphic designer and illustrator, this masterclass is perfect those who want to work with Figma. This is a wonderful opportunity to hear a piece of advice from such a renowned graphic designer, who's created tons of eye-catching illustrations. 
The syllabus contains two key features: access to the layout directly from the browser window and the ability to collaborate on documents. Figma allows several graphic designers to work on a project simultaneously, supports versioning and provides many other useful features.
This class helps you to explore the visual design principles needed to create powerful compositions, including scale, hierarchy, balance, contrast, and more. Pablo talks about the Gestalt Principles and how they affect the interpretation of work. He teaches you how to create flow in your composition using an F or Z-path before delving into dominance in design. To practice your knowledge from the course, you'll do different exercises in Figma.
Then, hear Pablo's tips for improving your typography, from choosing a typeface to balancing, spacing, and deciding on the font size. A big part of the course is devoted to the color theory and its influence on composition, how to use photos, illustrations, and icons in Figma before testing different visual styles.
It's high time to embark on a graphic design masterclass, teaching the fundamentals of frame-by-frame animation with Procreate for iPad. Check out the tools you need to design engaging animations, from creating a storyboard to shooting your sequence. 
You also learn how to optimize frame-by-frame animation with sound effects and music, then render the finished project preparation for the client. And the recent Procreate 5.2 update made work more convenient: animation creating has become even more sophisticated. There's no doubt you'll feel your graphic design specialization boosting every second!
Caroline Kjellberg, the author of the course, shares her insights for sharing the animation on social media like Instagram and TikTok, as well as in your online graphic design portfolio. The final project of the class is to develop a mixed-media looping animation in Procreate using edited photos and traditional animation techniques. After hours of video, you'll be able to do it professionally.
This online graphic design masterclass offers you lifetime access to all its content and after finishing it, you'll get the certificate of completion that will gain you some extra points while getting a job in this sphere.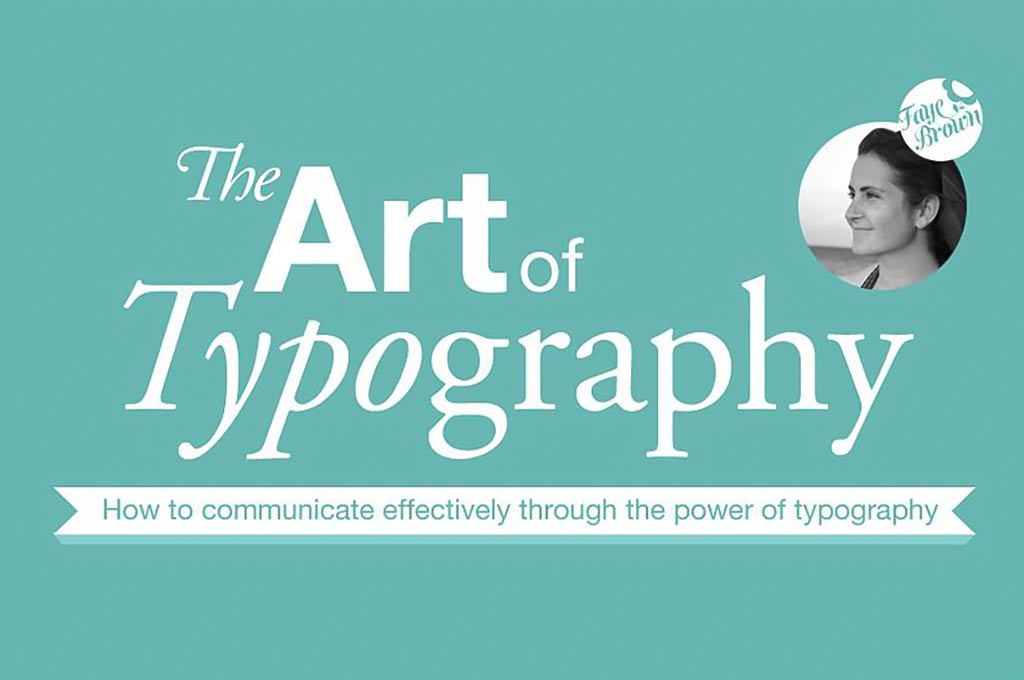 It doesn't matter if you're familiar with the field of graphic design or it's your new passion. This self-paced course is for anyone interested in typography, from design students, artists, graphic designers and illustrators to graphic designer savvy who have to make presentations regularly. It will be inspiring, informative and fun for everyone! Lear to communicate, being armed with a meta-language: not only words convey their lexical meaning, there are also additional connotations, vivid expression and striking combinations what seals the deal.
At the very beginning, you'll look at how typefaces are used to transfer a message. Take a closer look at the history of type and the anatomy of typography, examine how brands use typefaces to enhance their brand values and clever ways of using letterforms. In the end, you'll be familiar with a complete graphic design theory, as well as a variety of ways to create your own typefaces, including mixed media, digital material, and hand-drawn objects.
The final project will encourage you to draw on all your newfound knowledge and love for type to create a typographic illustration of a favorite quote or lyrics. After watching video tutorials of this graphic design masterclass, you'll see that no matter how trained in this field you are, you can succeed in it!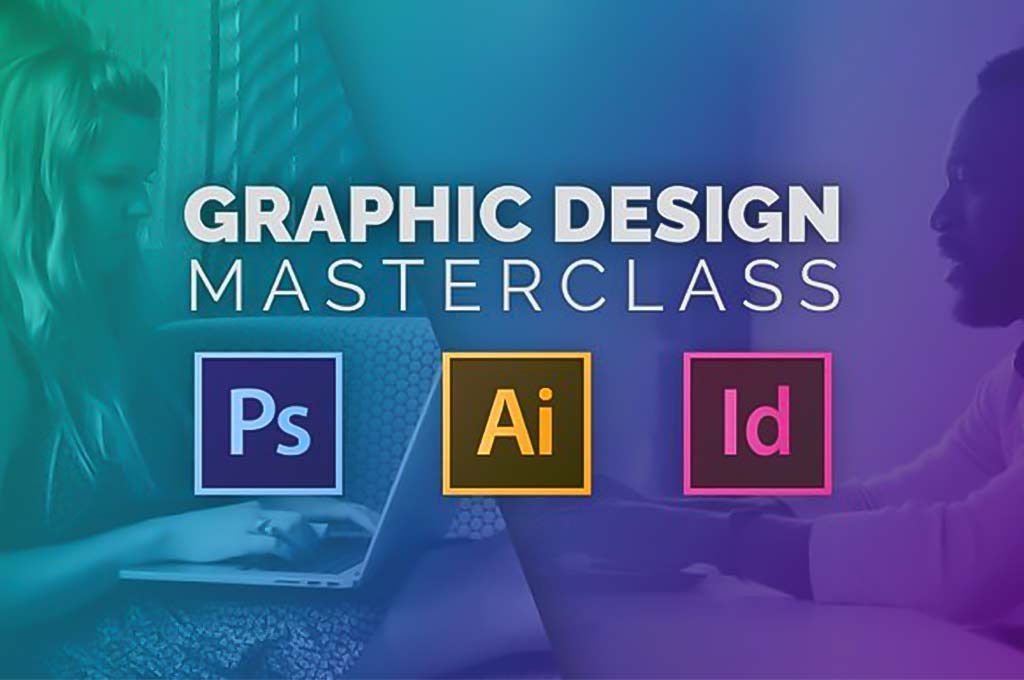 Are you intimidated by learning Illustrator, InDesign or Photoshop and want to gain knowledge through practical real world projects? Then you should stick to this graphic designer course. Though it is developed for graphic designer rookies mostly, having basic knowledge will be a boost for a better understanding of this class. It never hurts to blow the dust of your graphic design specialization. 
At first, students extensively review typography, color theory, layout and composition, how to use photos in design, photo manipulations, magazine layout design, branding and logo design. This masterclass provides you with the basics of Adobe Photoshop, Illustrator and InDesign and teaches you to do the essential tasks. As for the photo editing, you'll take a closer look at cutting objects out, creating duotones, changing color on objects in Adobe Photoshop, and working with the pen tool by hand, tracing simple and complex shapes in Adobe Illustrator.
By the end of this online class, you will create a magazine layout in InDesign and learn the master pages tool to drastically speed up your design workflow when working with multiple paged layouts. There are always more niches to discover in the digital design field, so don't hesitate to start this class and become a demanded professional!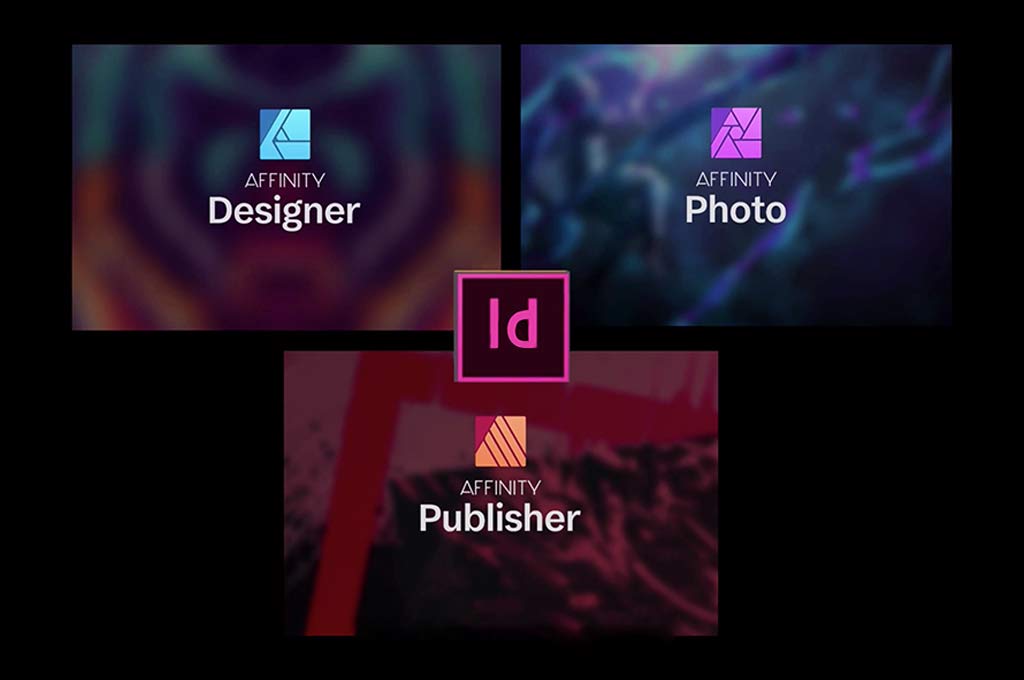 Are you interested in graphic design and want to add the Affinity Designer suite to your software tool belt? Affinity products have introduced such a high-end design software, that represents a serious threat to Adobe products in terms of marketing competition. It's the extensive collection of added tools what makes it so attractive (and its subscription price, of course). 
Every graphic designer in our team approves this choice of the current course. This masterclass includes hours of video tutorials, aimed at teaching you the outlines of Affinity Designer, Photo, Publisher, and Mobile Apps. You'll also master photo editing techniques — layers, masking, lighting, blending modes, effects and more.
The best part is that all the acquired knowledge is built to express it in a final project — create multiple-page books and layouts. You'll learn graphic design theory and get many exercises, such as creating a wide variety of projects, including logo designs, brochures, books, Instagram posts, posters, business cards, creating brushes, digital graphics, advertisements.
After studying, you will be able to create your own custom brushes in multiple programs and know how to work with your own photos to create awesome compositions. This online class is an easy and enjoyable way to become a top-class graphic designer!
Advanced Graphic Design Courses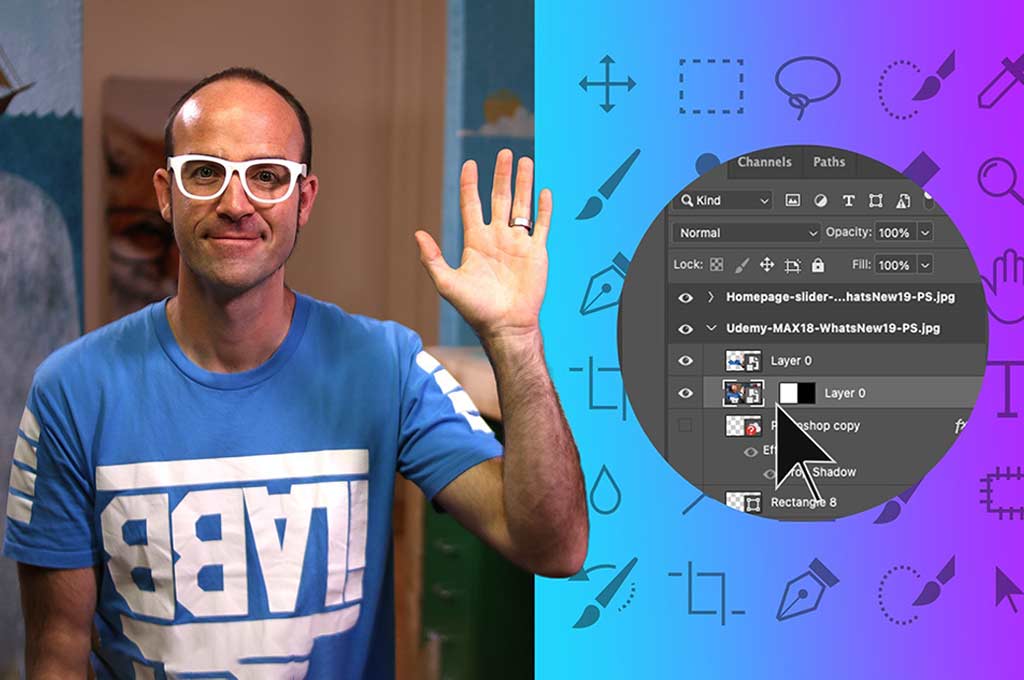 Made for graphic designers familiar with the fundamentals of Adobe Photoshop, this masterclass is a perfect way to deepen your knowledge. Your first step is learning the best selection techniques available. This course has a strong focus on workflow. Using real-world practical projects, professional techniques and shortcuts will save you hours using Adobe Photoshop. 
Throughout the studying process, there are many class exercises for you to use to practice your skills. You'll be taught the different ways to correct 'hard to fix' images and learn what to do with blurry images. Also, you'll master Advanced Levels & Curves tricks and will work specifically with skin, adjusting and learning about color theory in design. There is a big section on advanced retouching techniques, advanced healing, advanced cloning & patching.
Daniel Scott, Adobe certified trainer and the class' author, teaches you how to edit videos in Photoshop. He also shows the steps of animating static images, creating parallax videos, plus the very cool cinemagraphs sometimes called 'living pictures'. Over 13 hours of video content, ten interactive exercises, and 68 downloadable resources are waiting for you in this masterclass.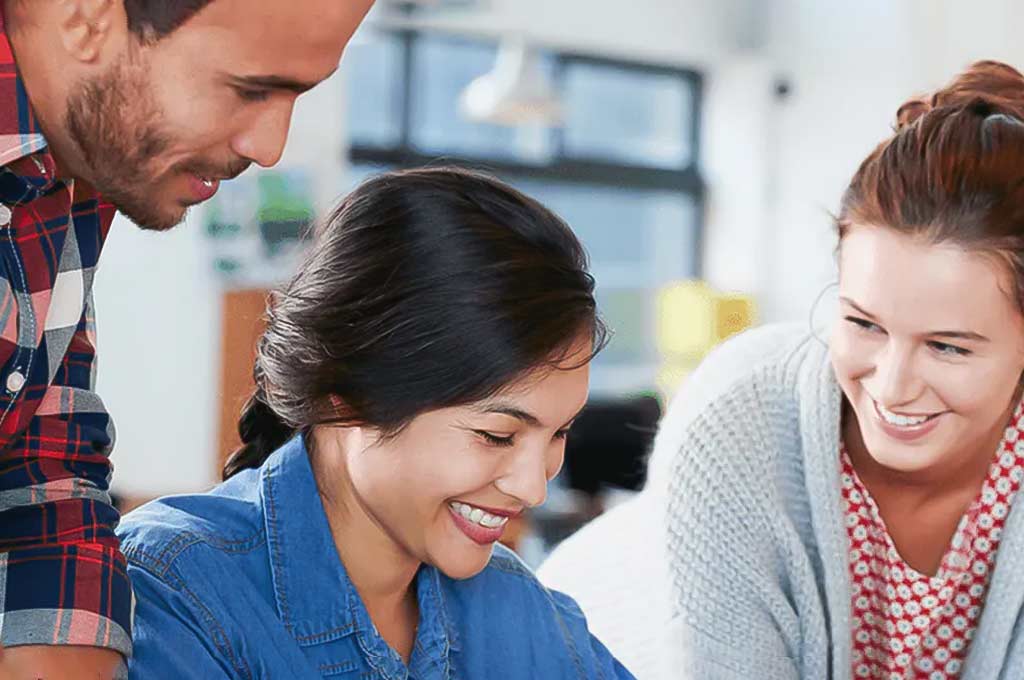 What a stroke of luck it is to find a good free graphic design course! The topic of this class is image-making — a fluid and exciting area of graphic design that comes out of practice and process. Experimenting fearlessly, sharing ideas, receiving knowledgeable and constructive input — you are expected to devote serious time and intellectual energy to these activities. Besides, all means count in the ingenious process of graphic design!
Specifically, you will: experiment with a range of materials and techniques to make images for graphic design, expand your visual vocabulary both in terms of making and talking about work, in order to discuss your work and work of others and learn how to make, manipulate and arrange images to create compositions. Don't be afraid of letting any idea out as eventually it might evolve into a best-seller project, conquering the hearts of thousands.
By the end of the studying, you'll be able to make informed design choices using image-based research, create ranges of representation using images, compose spreads and design books with your own images.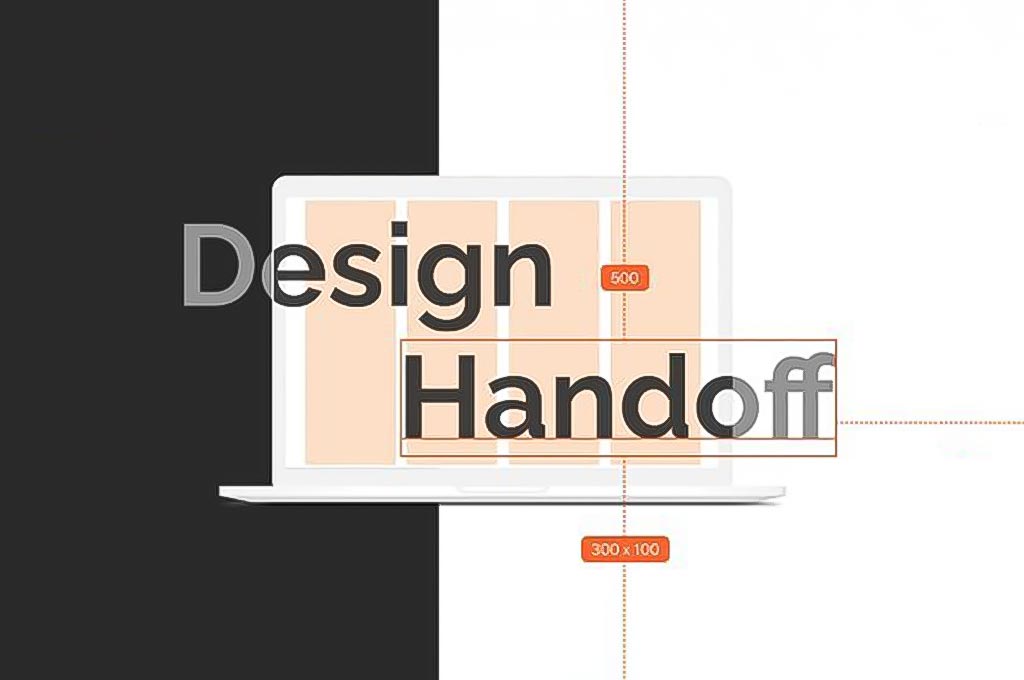 From short tutorials to in-depth classes, this course has everything that will help you to bring your projects to a whole new level. Are you an advanced UI designer, thriving to improve your handoff experience? Then hop on this graphic design course train and follow your creative ideas.
The list of gained experience includes setting up stylesheets the best way, exporting assets in the right form and size, setting up component libraries and specs, understanding responsive grids and typography to make the right graphic design decisions early on in your process. It also allows you to look into sharing your Figma or Sketch designs with the development team in a professional manner. So, in short, at the end of this class, you will have the perfect setup for your design to get coded the way you imagined it to be. This course is the best way to brush up on your skills in the digital design field.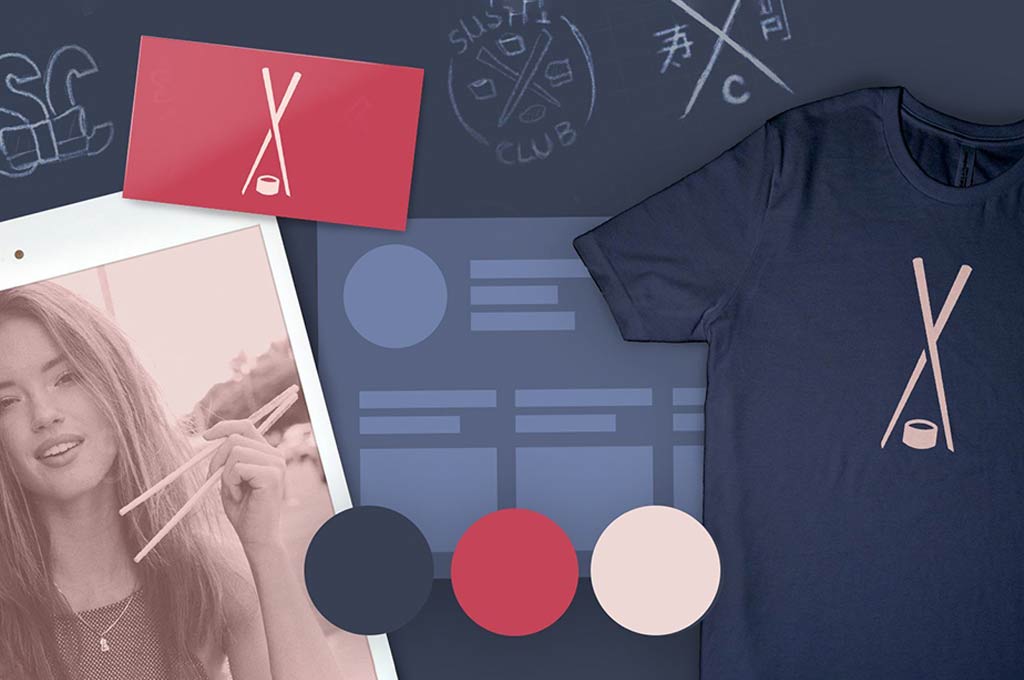 From sketching to portfolio presentations, there is not one thing this class leaves out. It is massive, covering topics such as: finding a target audience, coming up with a style direction, shaping a brand's position in the market, and many more. It gives you the tools to spark creativity, ideas, concepts and put them into motion — tons of valuable advanced graphic design skills everyone will benefit from. 
In this course, you'll be working in Photoshop, Illustrator and InDesign. Students go over several tools to help prevent creators' block and make it easy to generate relevant, authentic, and meaningful ideas. You'll work on building a finished case study presentation for you to start building a strong portfolio, leading to a great investment into a vast & complete graphic design theory. Also, your task will be to work on creating both a client presentation and a brand guidelines manual to help people know how to use your brand design and identity system you developed.
This graphic design masterclass has a nice balance of theory and practical software projects. It is for designers who have taken software courses or have basic knowledge of Photoshop, Illustrator, and InDesign programs. It also provides you with handy Adobe Photoshop and Adobe Illustrator presentation templates, as well as Adobe Photoshop Behance portfolio template.