If you find yourself deeply mesmerized by the artworks generated in MidJourney, why not create something too? The magic of the AI universe isn't made for the chosen ones, so everyone can try themselves as a MidJourney artist and use artificial intelligence to create their masterpiece.
This tutorial will walk you through the entire process: from creating a Discord account (yep, you'll need one) to generating your first retro 3D icon of an old computer. Our main goal is to show you how simple it actually is to create stunning images in MidJouney. And you don't have to be a design deity to make AI-generated scenes and objects. Just a creative enthusiast, that's enough.
Feel free to follow the guide below or watch the tutorial on YouTube.
Step 1: Create a Discord Account
Before creating AI art with MidJourney, you should sign up for a Discord account (if you haven't used it yet for gaming or group calls). Discord is free, so you can download the app or use it in your browser. Simply enter your nickname, email address, and password to get started.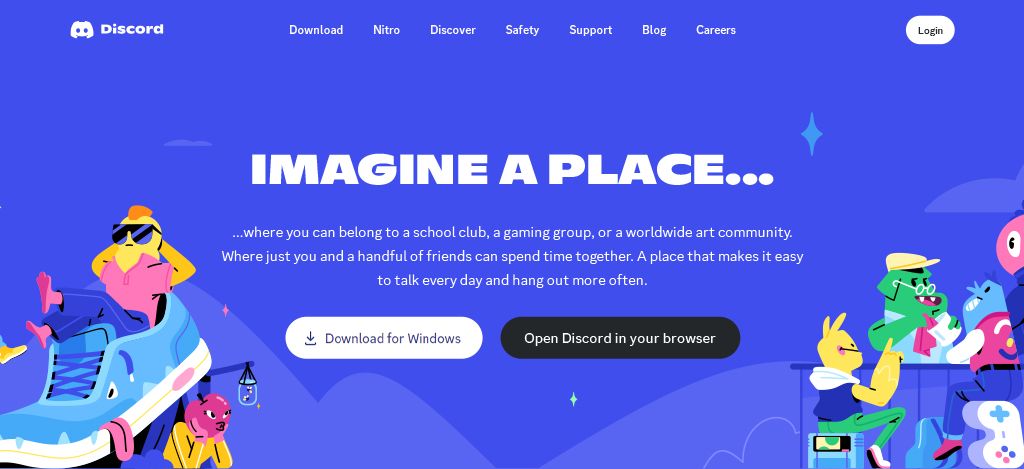 Step 2: Add MidJourney to Your Discord
Once you've signed up for a Discord account, open the MidJourney website and click Join Beta.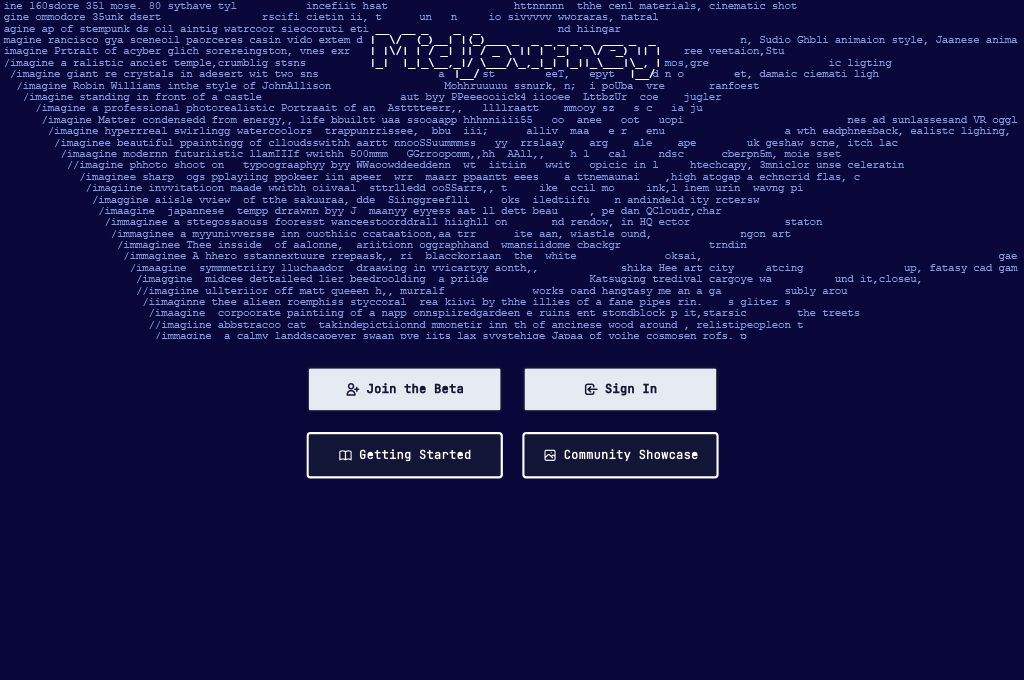 Then click the Accept Invite button in your Discord app.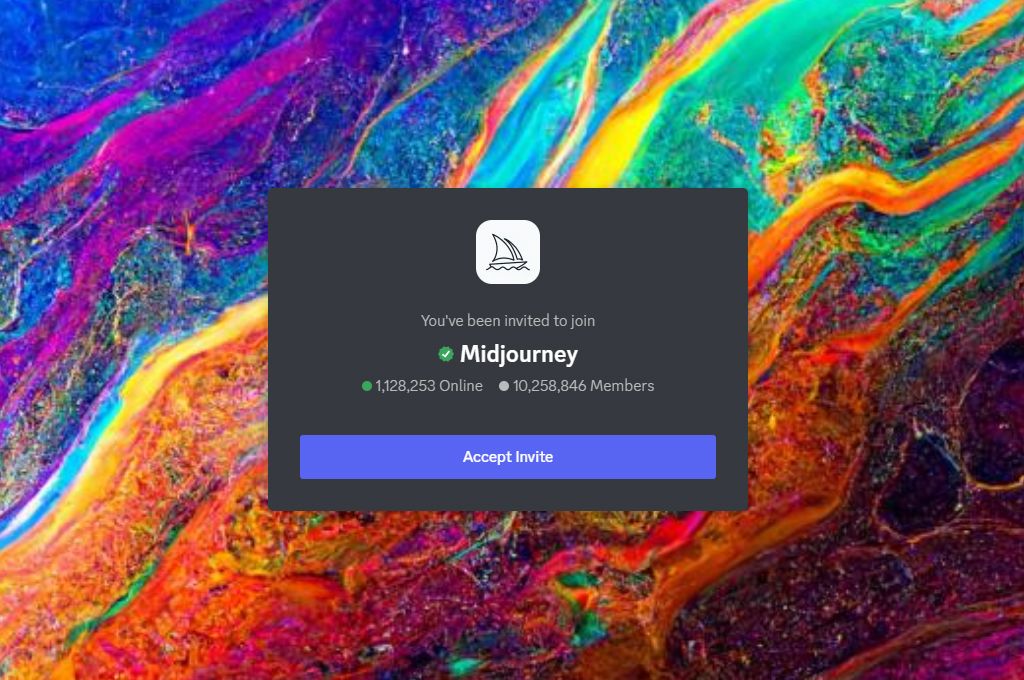 Step 3: Get Familiar with the MidJourney AI Art
Open the MidJourney website (again), Sign In to your account, and it will bring you to the gallery of your AI images. It's empty now because we haven't created anything yet. You can also check the Community Showcase to explore AI art generated by other users.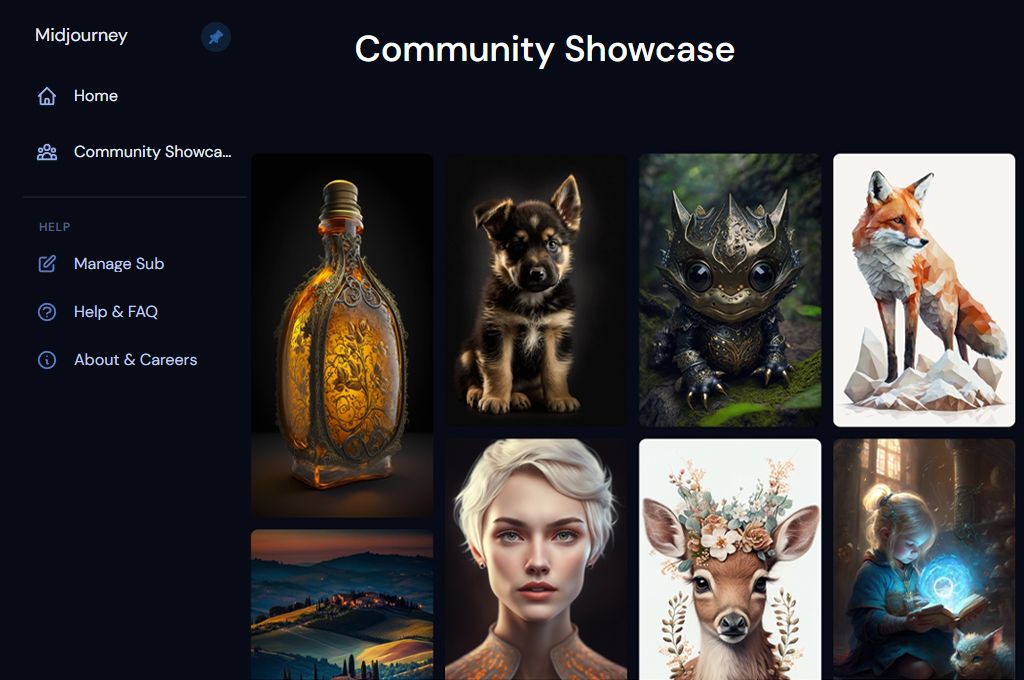 Step 4: Start Creating AI Art with MidJourney
Now let's open MidJourney in Discord. Here you will see different rooms where you can ask for support, learn the rules, read about recent changes, etc.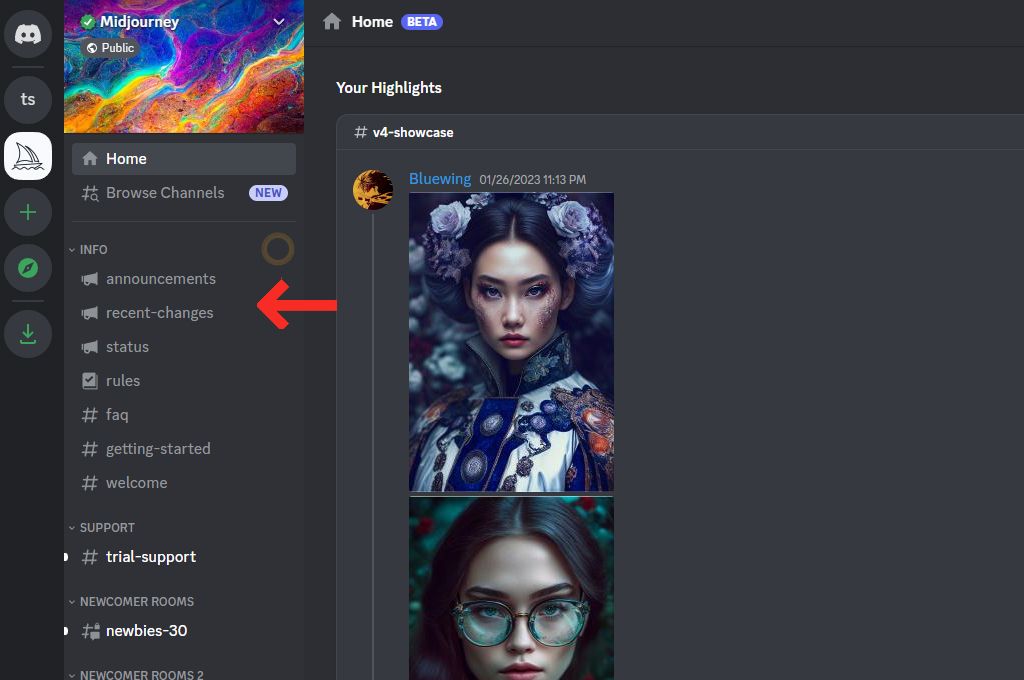 To start using MidJourney, check one of the Newbie's rooms. Enter "/" and write "imagine." In this little gray box, you can write what you want MidJourney to create for you.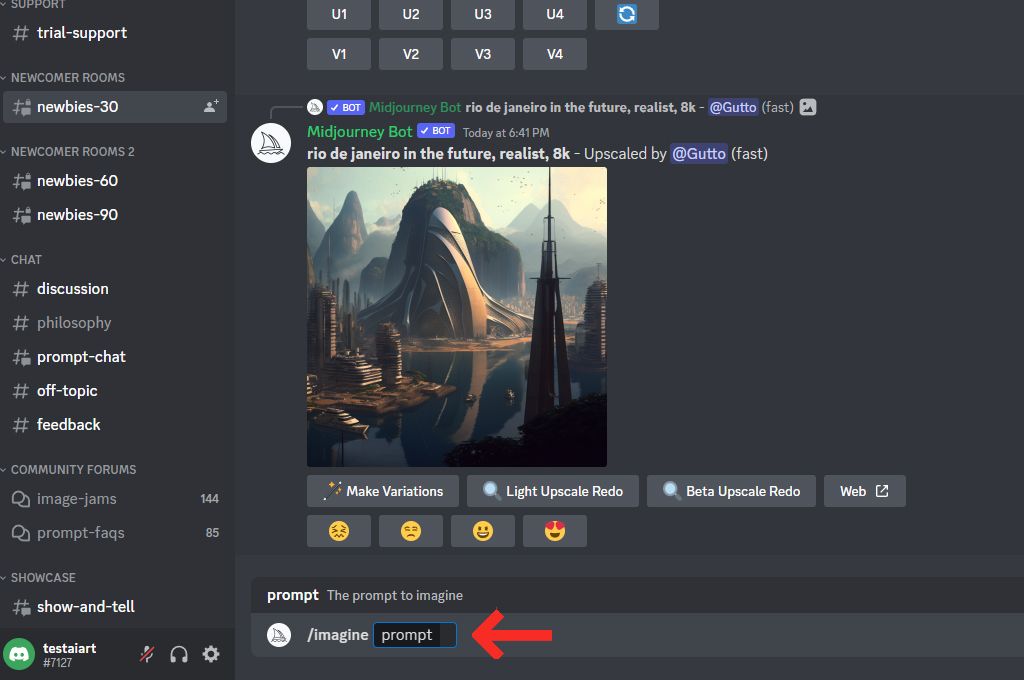 Step 6: Start Creating AI Art
Here goes the most exciting part you're here for. I hope you didn't have any problems with steps 1-5 and are ready for some MidJourneey magic. In this lesson, we will create a retro 3D icon of an old computer, but you can try other objects once you know the algorithm. 
So all you should do is fill the Prompt field with your request and wait a bit until MidJourney completes the render. 

As a result, we have 4 different images: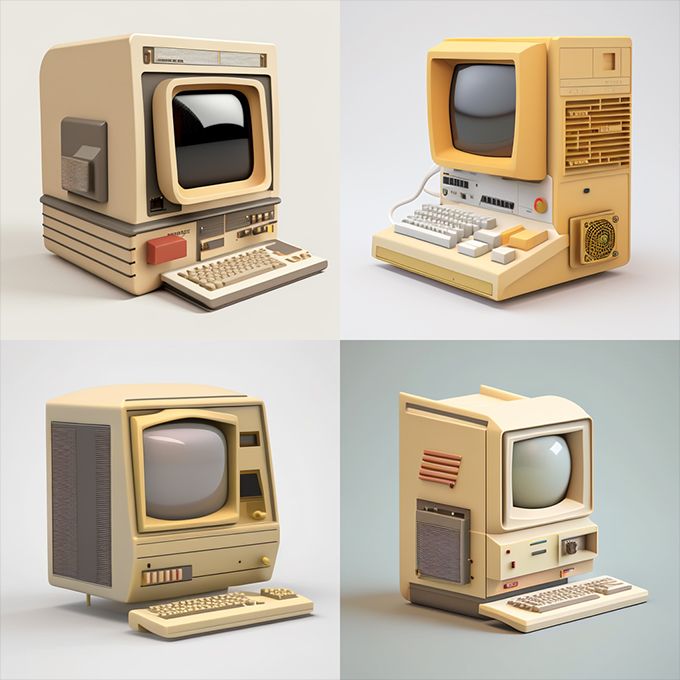 If you want to re-create your art with the same prompt, just hit the button on the right. It will be the sign for MidJourney to start rendering alternative variations of your initial prompt.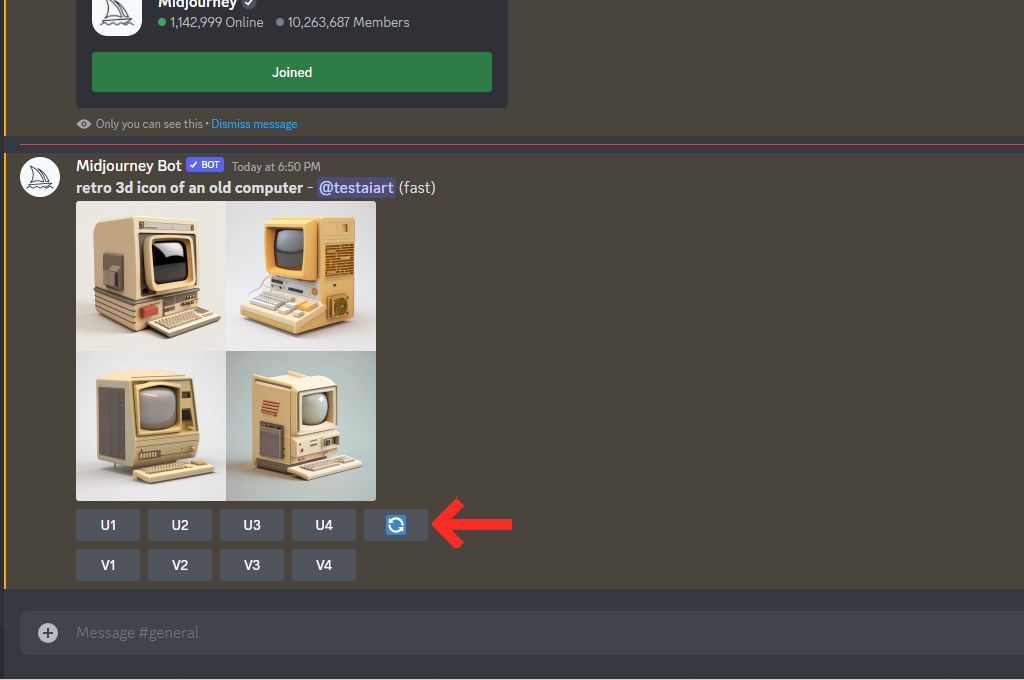 You can upscale one of your images using the "U" buttons.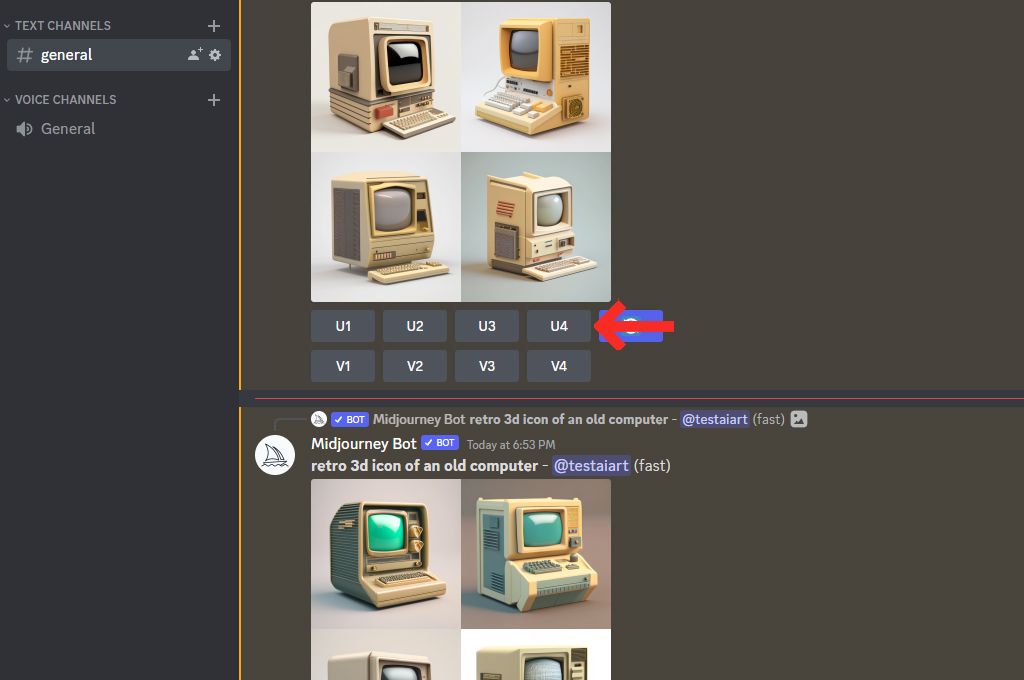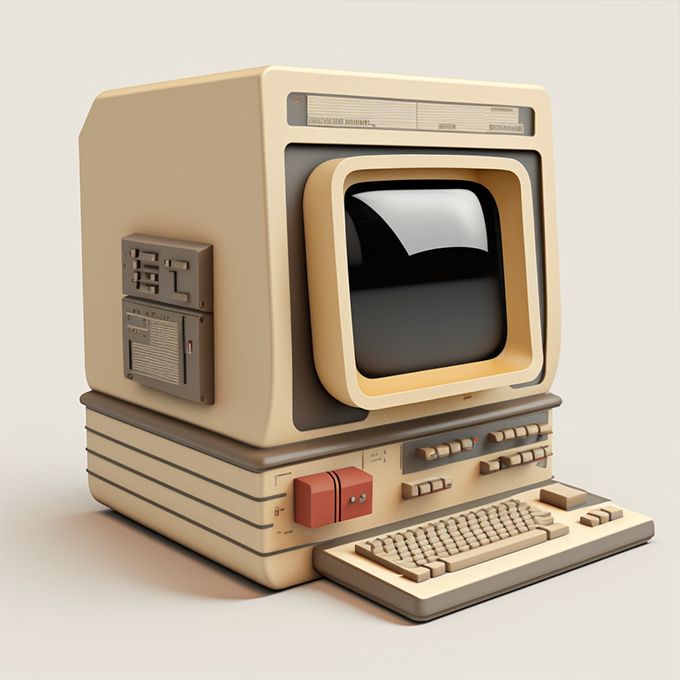 Or hit one of the "V" buttons if you want to create some variations of the particular image you like most.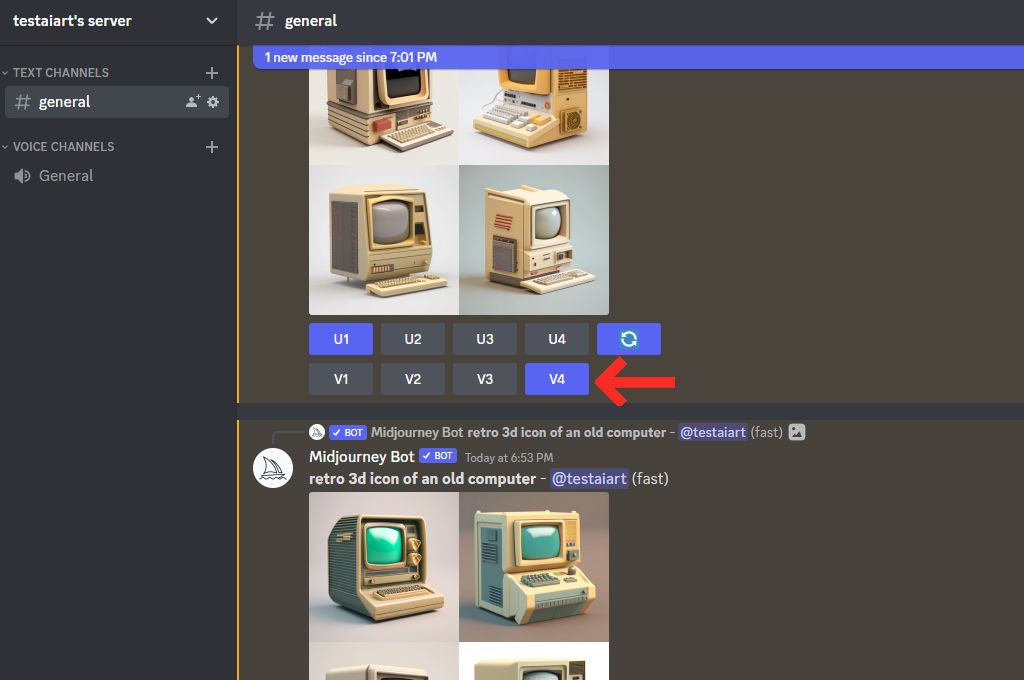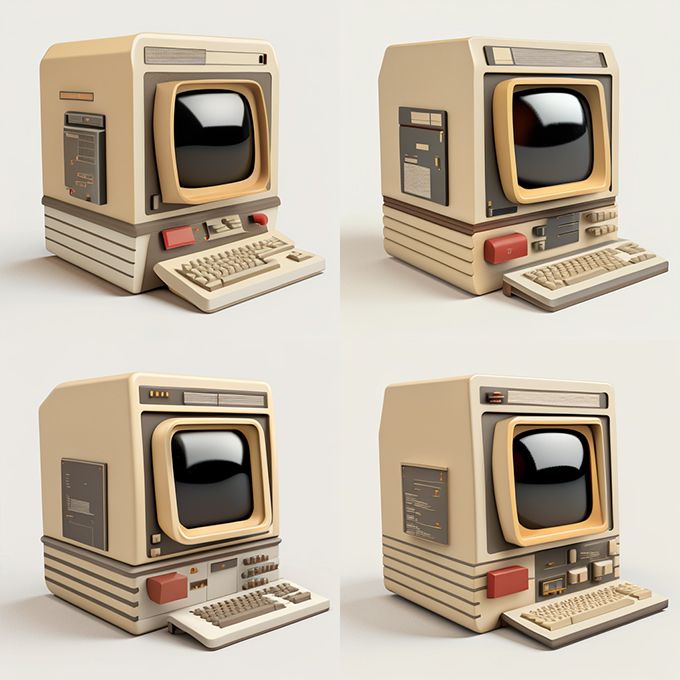 This is a result I got after several generations: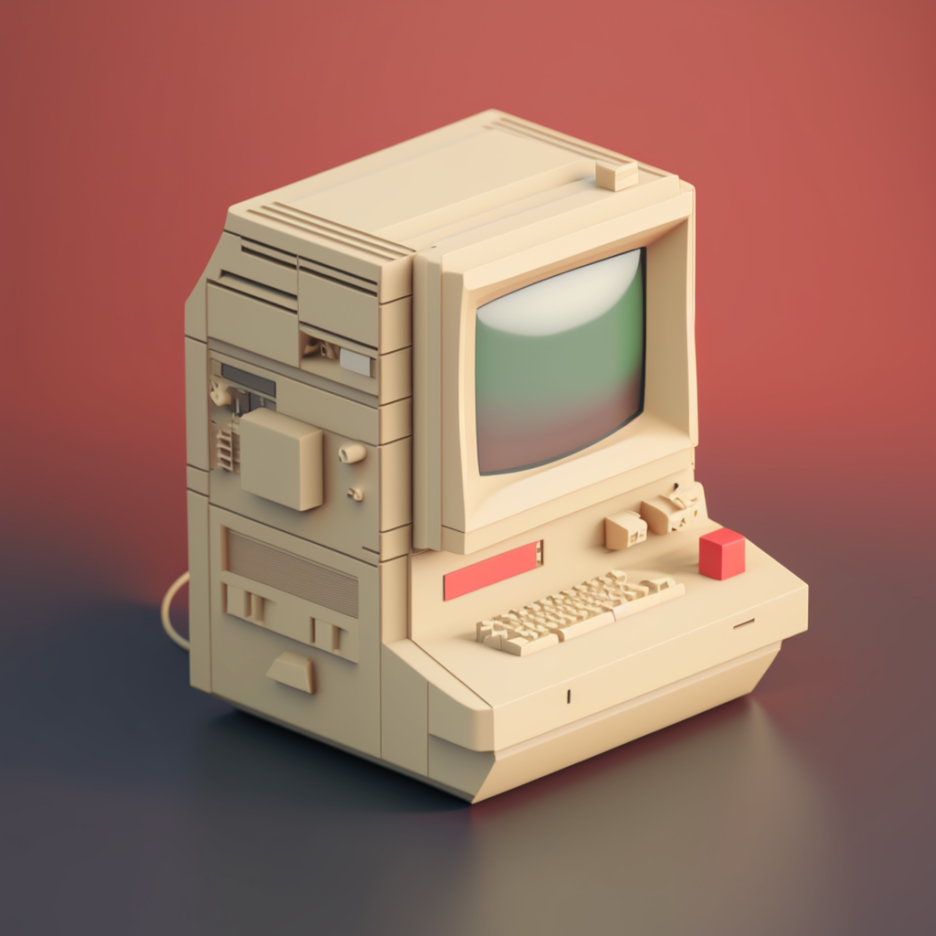 That's it! With just a few simple steps, you have created your first unique AI art using MidJourney. I bet you don't think it would be fast or that it would take you longer to join Discord than to do the creative part. And that's the best news about MidJouney, as you don't have to be a pro AI artist or a designer with years of experience: all that's needed is your curiosity and urge to broaden your creative horizons.
If you want to learn more details about how to use MidJourney and start generating more complex objects, portraits, or landscapes, check out the complete guide here.