The Designest may receive compensation from companies, products, and services featured in this publication. For more details, please refer to our Affiliate Disclosure page.
When I was a little girl, I used to craft Christmas cards for the whole family. They were not very calligraphic, but I tried my best. It was so fun to sit down and write a personalized little something for every friend and family member. I recall that activity as the one that really gave me a festive mood and raised my spirits. Aside from the fact that I got a solid gift that will surely make them smile throughout the year. 
The thing is, you don't have to be a kid to design your own cards. This year, I've decided to revive the old tradition and create calligraphic Christmas messages for friends and family to evoke the holiday state of mind and build a stronger connection. I'll share my favorite calligraphy courses and free exercises, so you can join me in creating stylish calligraphic personalized Christmas cards to spread the warmth and joy of the season. 

Use the exclusive code THEDESIGNEST-10 for an extra 10% off for any courses. If a course is at 75% off, you get a total of 85% discount for your purchase.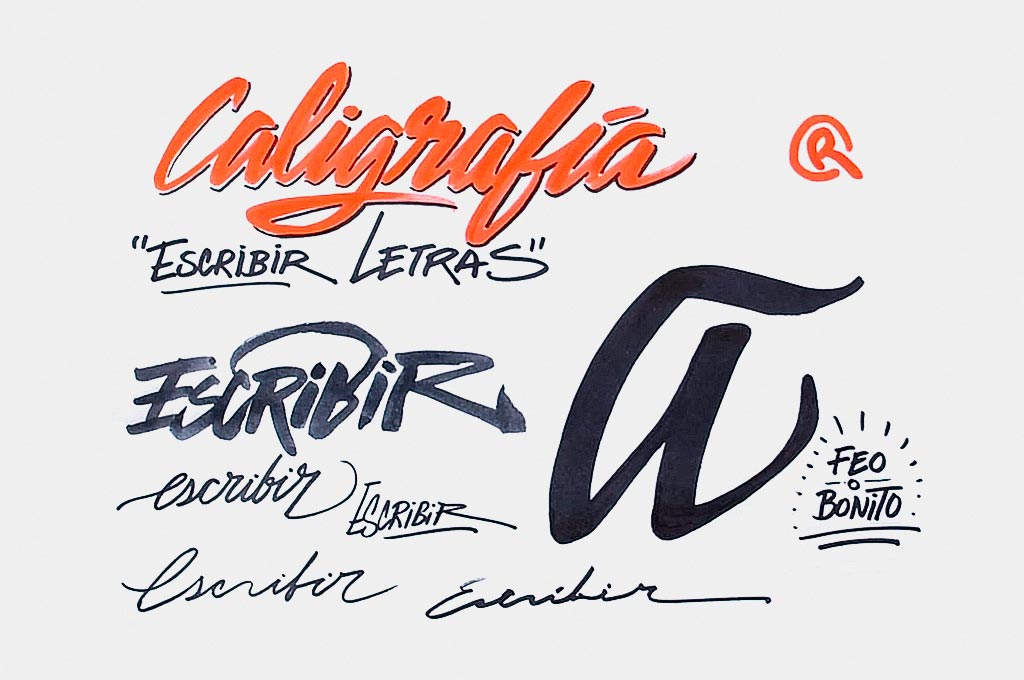 What is Calligraphy and What Materials Do I Need to Get Started? 
In this article, you'll get to grips with the fundamentals of calligraphy, how it corresponds with handwriting and lettering, and what are the basics of this creative discipline. You'll learn the difference between the types of calligraphy and which tools suit better for what purpose. Surely, after reading this piece, you'll want to get yourself a couple of different tools and figure out which one feels most comfortable for you. The last but not least, this introduction to the art of written words is absolutely free, so you can easily test a new creative domain.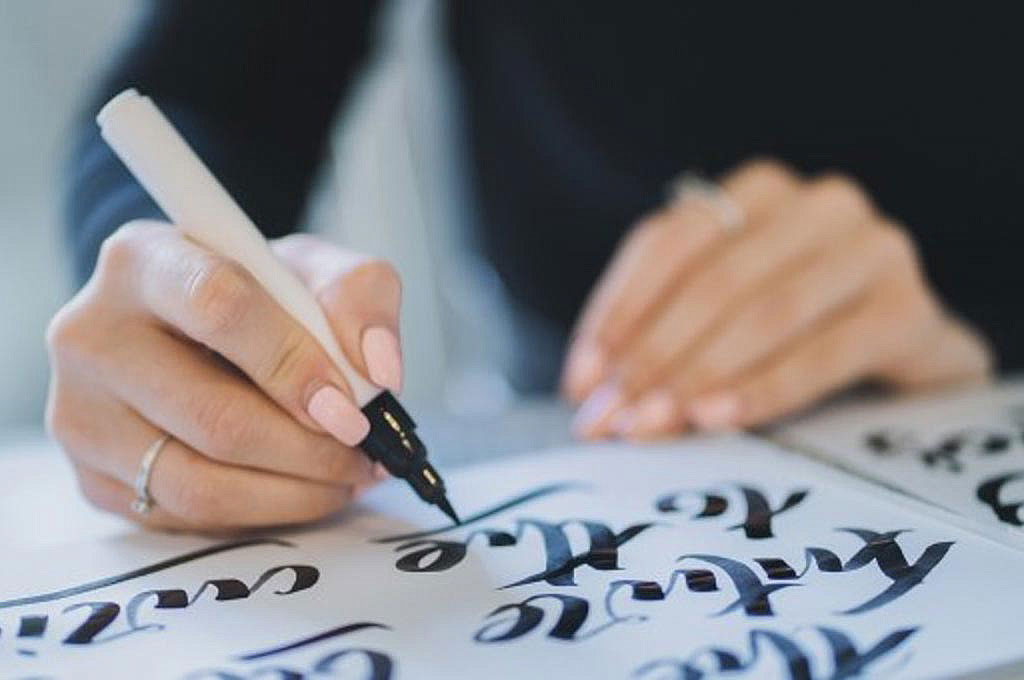 Why Is Calligraphy So Good for Your Brain?
While learning and practicing calligraphy, you're honing not only the precision of motions and creativity but also your brain as a whole. Eventually, training fine motor skills contribute a lot to your mental and physical health. In this article, you'll discover 10 reasons why calligraphy is so good for you. This way, after better understanding what goes on in our brain and heart when we write by hand, you'll definitely incorporate more writing activities in your daily schedule.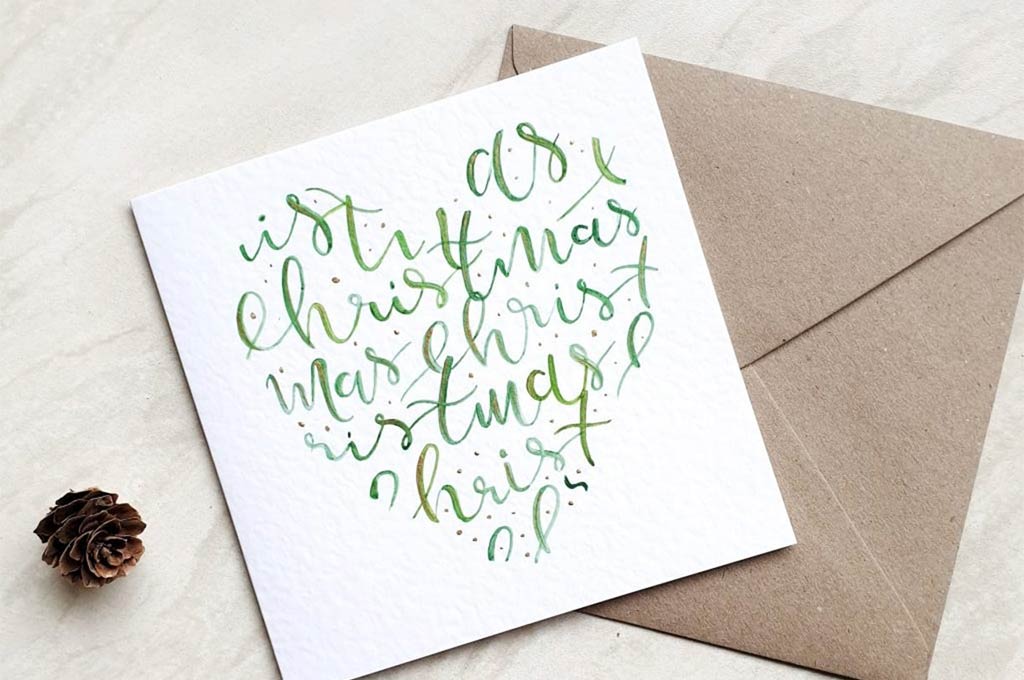 Free Faux Calligraphy Practice Sheets for Beginners
What do you like the most about the internet? Freebies, of course! Meet the awesome faux calligraphy practice sheets from Scottish artist Annie Weir. Why this calligraphy is 'faux' you may wonder. Because this type of lettering imitates the look of calligraphic letters by copying their visual appearance, without proper calligraphic tools and techniques. These practice sheets will be especially useful in two cases; if you are into bullet journaling and want to embellish your layouts with fancy labels without any fuss, or if you want to better understand the structure of the calligraphic characters.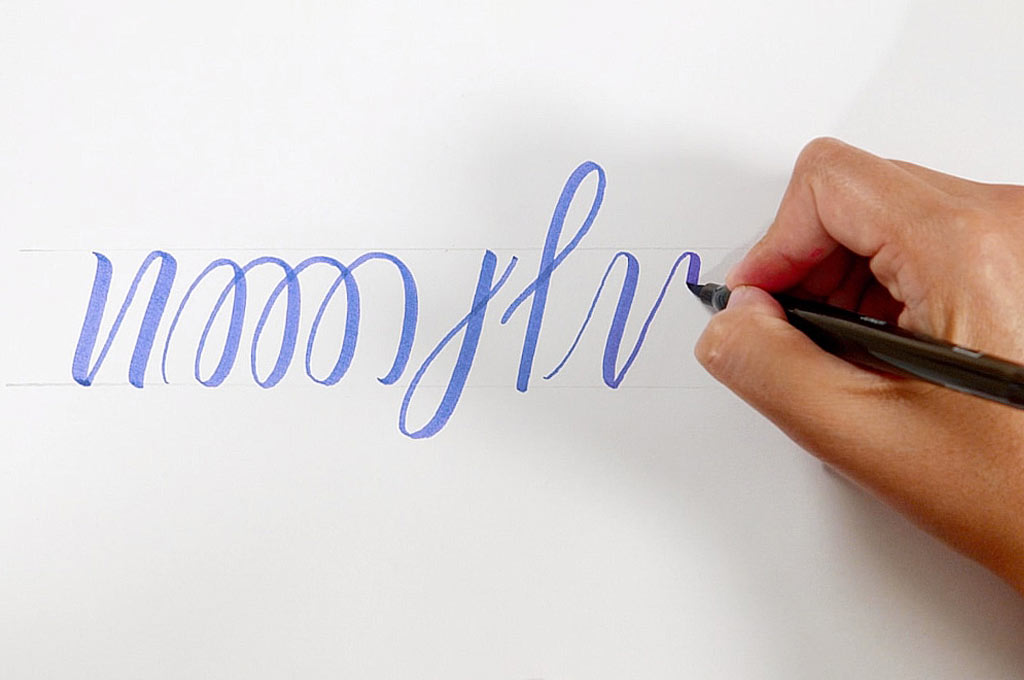 Calligraphy Tutorial: Basic Brush Pen Strokes
A brush pen is one of the most popular tools for calligraphy. They are much easier to get started, compared to dip pen and ink. In addition, a brush pen provides an excellent way to master the fine art of pen pressure exertion. You should definitely try it! And here's an essential brush pen tutorial for a start. Under the guidance of a graphic designer and specialist in calligraphy and lettering Ana Hernández you'll learn the basic brush pen strokes and how to join them to build more complex shapes. The rest is practice.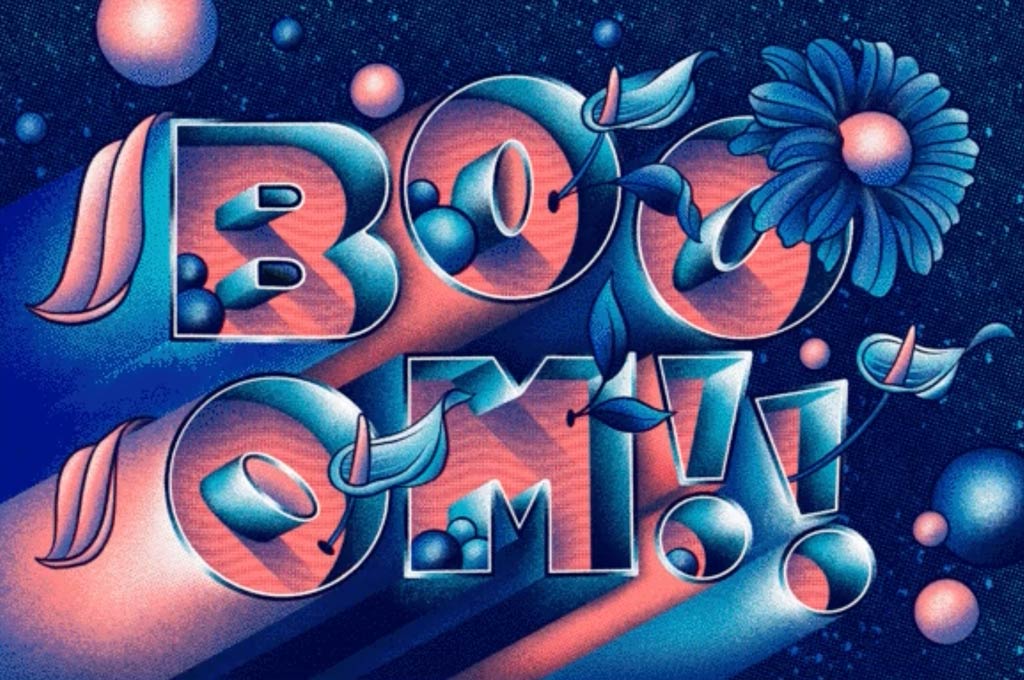 9 Must-Try Calligraphy and Lettering Apps for iPad
Gone paperless, but still want to send personalized calligraphic greeting cards? Do it digitally with iPad and 9 must-try apps, that will help your authentic handwriting to shine in all its glory. Between nib, brush, and dip pen, let the lightweight and always-at-hand iPad be your calligraphic weapon of choice. Discover 9 apps focused on everything calligraphy-related, from teaching basic skills to creating professional works of art. Whether you want to create a calligraphic logo or sketch out some ideas for social media, this list of apps got you covered.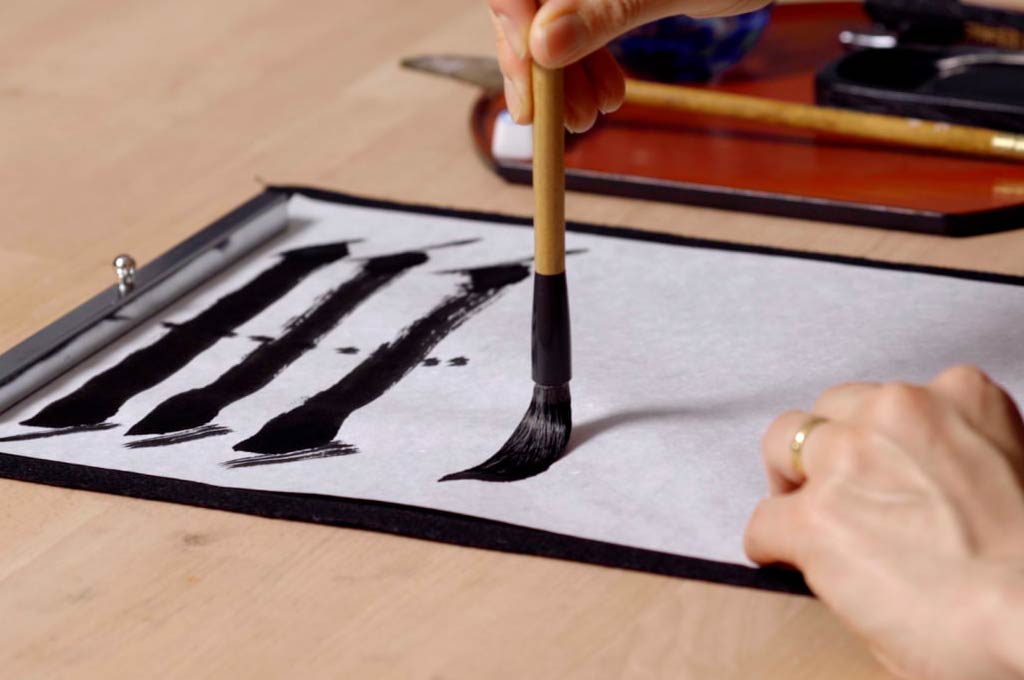 Japanese Calligraphy Tutorial: 4 Basic Lines for Beginners
I'm not totally sure whether Japanese calligraphy is a form of art or a form of mindfulness therapy. Anyway, you'll benefit greatly from acquiring such an exotic skill. In this tutorial, artist and professional calligrapher Rie Takeda will demonstrate to you 4 simple yet beautiful lines in traditional Japanese calligraphy style. You'll learn how to balance the mind and body together in perfect equilibrium to achieve stunning results. This practice can certainly bring you inner calm, so check it out!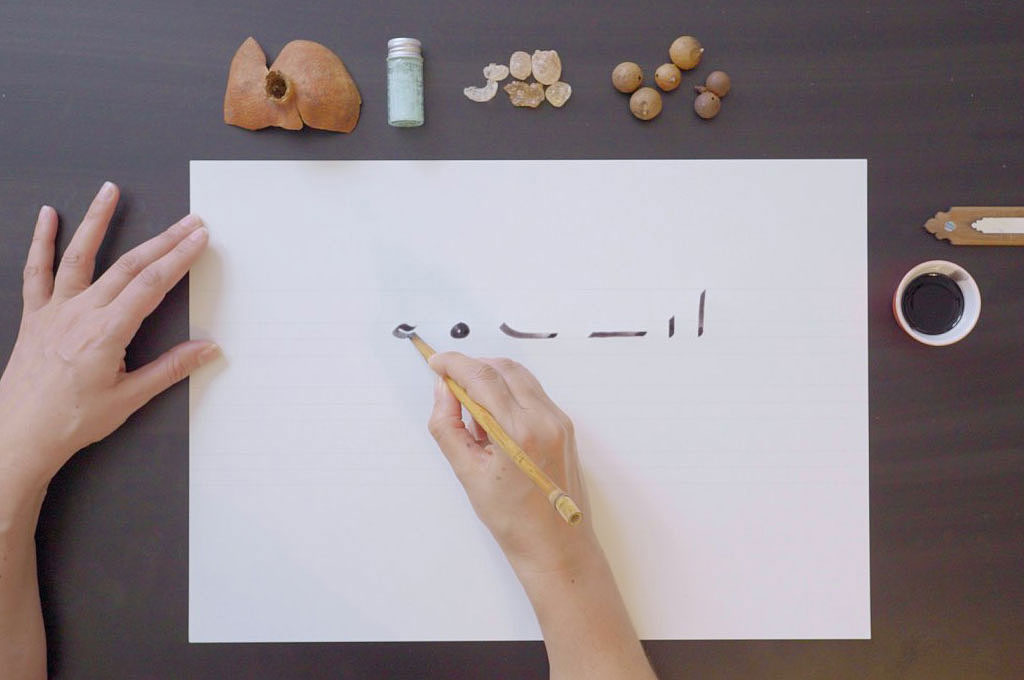 Arabic Calligraphy Tutorial: Basics for Beginners
Handwriting and calligraphy, especially, contribute a lot to keeping your mind sharp and healthy. Want to train your brain even more? How about inverting the traditional writing direction and practicing some Arabic calligraphy? It's not only a good exercise for boosting your creativity, but it is also very beautiful. Every stroke is like a work of art. In this tutorial, calligraphy artist Joumana Medlejshe shows you how you can begin making the basic shapes to start building letters and even words.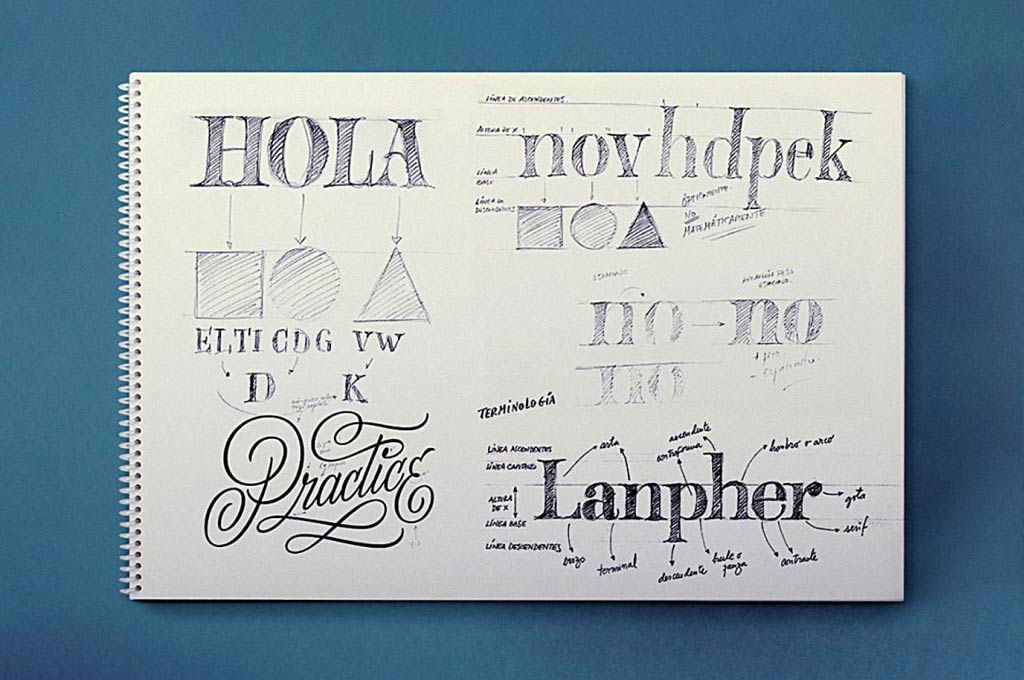 Lettering, Calligraphy, and Typography: Do You Know the Differences?
There are many creative fields and many creative professionals. Of course, it's hard to be equally well-educated on each subject, but when you have some multidisciplinary conversation you want to flaunt knowledge or at least not fall on your face. Did you know the difference between calligraphy, lettering, and typography? It turns out that the only thing they really have in common is that they all doing something with letters. It's never too late to learn. This highly educative article explains the characteristics of each discipline and shows examples to help you recognize which is which.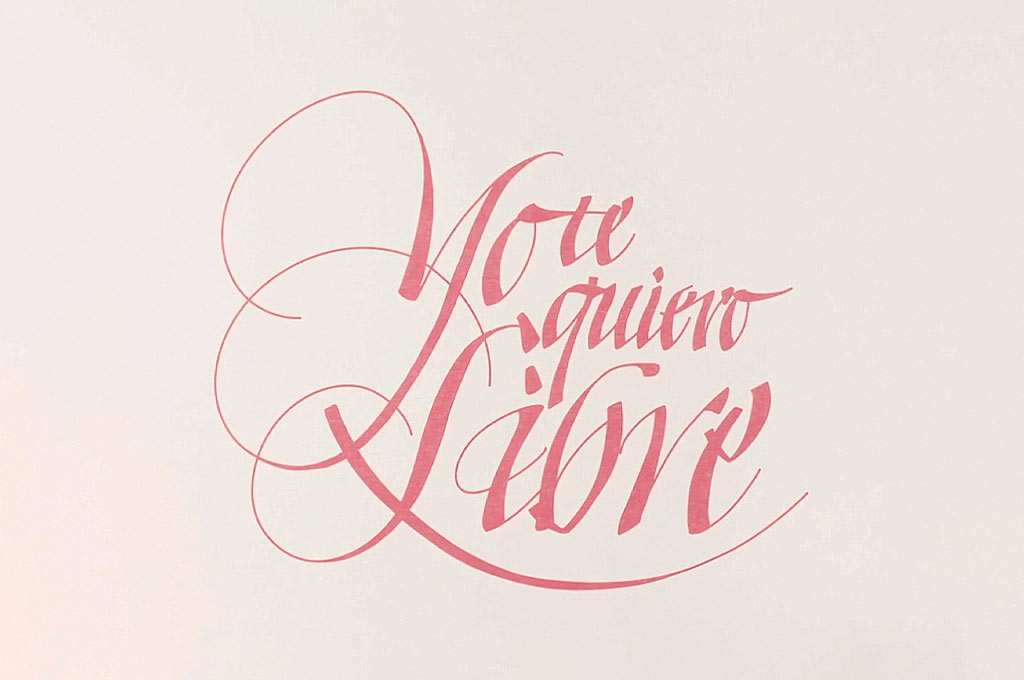 Introduction to Italic Calligraphy
In this course, the designer and typographer Belén La Rivera will dive you into italic calligraphy, on both technical and emotional levels. During this course, you'll gain the agility of the stroke and discover how to bring personality to every letter, by creating your own poster with a meaningful phrase. After the work is done, you'll learn how to prepare it for framing and how to digitize and retouch your piece to get ready for posting on social media. No knowledge of calligraphy is required, just cut pen, white paper, and lots of enthusiasm.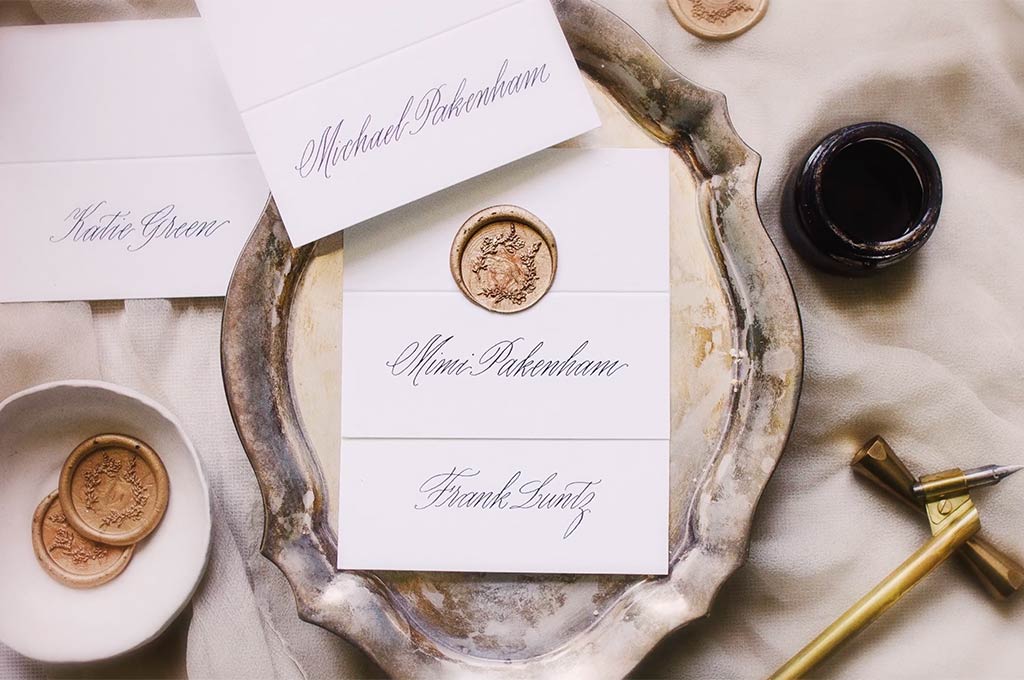 Modern Calligraphy: Creating Expressive Letterforms
Calligraphy is widely considered a meditative art. Find your own artistic style and express yourself through the lens of modern calligraphy under the guidance of Mathilda Lundin. You'll surely get inspired by Mathilda's enthusiasm for the fine art of calligraphic handwriting. As a course project, you'll create an artistic design of a quote of your choice, implementing modern calligraphy techniques. During the practice, you'll experiment with tools and composition while cultivating your personal style.