While creating blog post images doesn't seem a big deal if you're a graphic designer, it can be a real struggle for bloggers with no design background. The need for unique visuals grows, all the sources of free pictures are overused, and the reader's attention is bloody challenging to catch today. So what's the solution?
Gone are the days when blogs could build a big audience and traffic without images. Not only do all the web pages need high-quality visuals today, but they require unique, brand images if aiming for users' love and marketing success.
In this guide, you'll find out five easy ways to create original images for blog posts so that your content would get more traffic, readers' attention, and shares.
But first things first:

Why Blog Posts Require Unique Images
Images can help to explain some points better than words do.
Visual content improves search engine visibility, growing your chances of getting higher in SERPs.
Images break up long texts, therefore serving for higher readability.
They help to drive traffic from social media platforms. (Studies from Buffer and Buzzsumo prove that posts with images perform a ton better.)
Visuals are more natural for the human brain to process, so people respond better to images than text.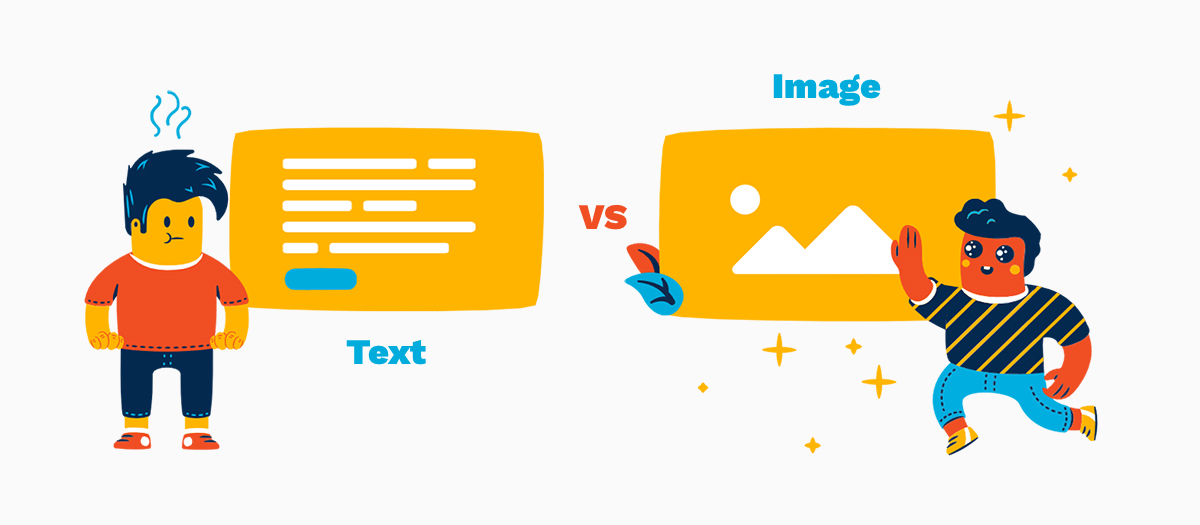 Why spend time and energy creating unique images if there are tons of resources with beautiful, ready-to-use pictures available online. Why not download and paste them throughout blog posts?
Here are a few reasons:
Many of those images are generic and widely used. Tons of stock images appear in blog posts hundreds of times, and you don't want yours to look unoriginal, do you?
Most of those images have a Creative Commons license for non-commercial use only. It means you can't publish them on blogs that generate revenue.
The audience is super picky today. They are more likely to share creative and original images they've never seen before. Creating unique visuals, you build your brand identity and differentiate your resource from competitors.
How to Create Original Images for Your Blog Posts
Taking into account all the above, you might want to start creating original images for your blog. Here go five easy ways to do this.
1) Customize Images in Design Tools like Crello
Such tools help users with no design skills quickly create and customize visual content for blogs, social media, ads, and other marketing needs. They offer thousands of original templates with built-in images and texts, so you can choose the most relevant one and edit it in the artboard the way you want.
With the help of a drag-and-drop editor and image converter, you are welcome to add or remove objects, change colors and backgrounds, add animation, write texts in images, resize and reformat files, and more. Here you can also upload personal photos and customize them with all the available features.
2) Make Screenshots
Users love screenshots because they are a visual supplementation of the points you write in blog posts. Screenshots make your instructions crystal clear, which is essential to readers.
Not only will they appreciate your illustrations, but they may also ask permission to save or share those screenshots. It's your chance to attract a new audience to your blog and get more traffic.
Tools like Jing or FooCapture can help you capture and annotate screenshots, as well as add them to your WordPress media library.
3) Publish Your Camera Photos
If you enjoy photography and take a smartphone with you everywhere, this option is yours. All the photos from your gallery can turn into branded visual content assets at the blog.
Depending on your blog post's topic, you can take a relevant picture with your phone for it. With tons of editing features and filters available in smartphone cameras, you don't have to be a professional photographer to take great pictures.
4) Use Hand-Drawn Graphics
For those in love with drawings, you can scan and upload them to your blog posts. That's what Henneke from Enchanting Marketing does: She writes illustrations for her blog posts, ensuring that all the images are 100% original.
But even if you can't draw, you can come up with simple handwritten tables or schemes for your blog posts.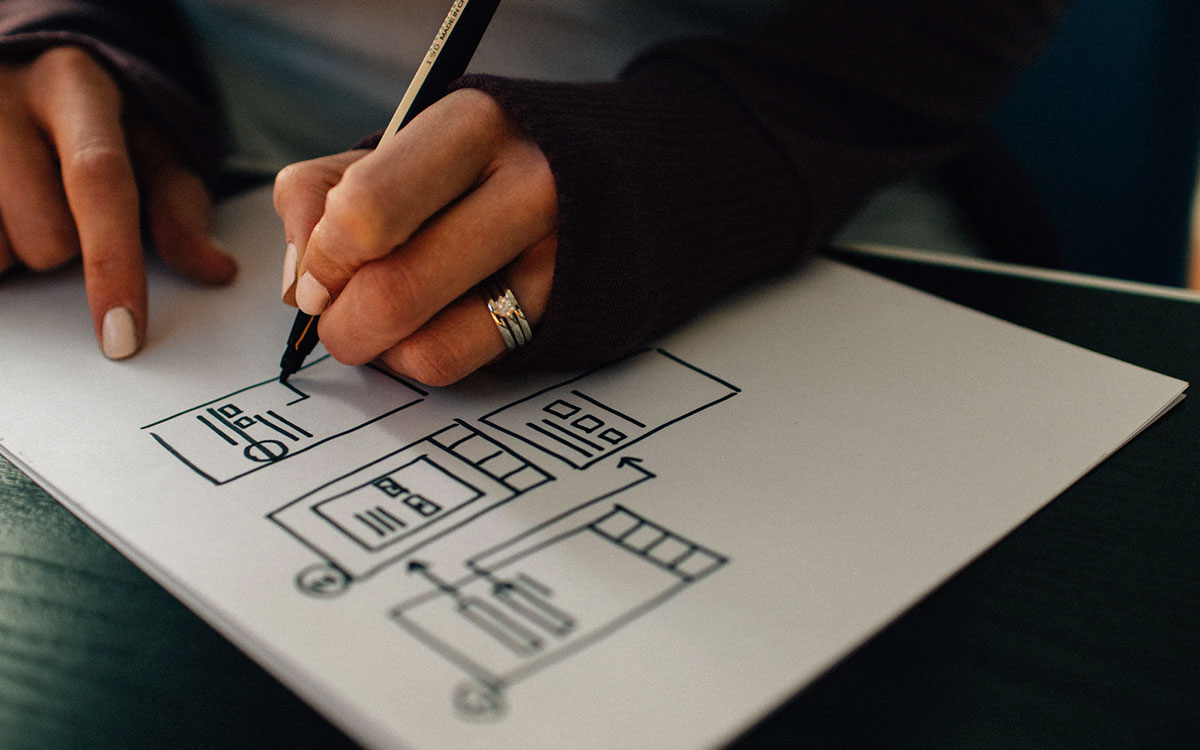 5) Create Memes
If you're a fan of memes and they fit your blog's overall tone of voice, why not create some using your photos or pics available for free online?
Websites like Cheezburger or LOLbuilders can help: Upload your picture, add a caption – and voila! The original image for a blog post is ready!
Now that you know a few easy yet proven ways to create original images for blog posts, it's time to put this information into action. Draw illustrations for your posts, make memes and screenshots, use your photos, or customize original templates in online graphic design tools – custom graphics are a surefire way to give your blog a serious boost.