And, you know, they've done far more anyone could fancy. Ouch by Icons8 has become one of the prominent releases of 2018 and is going to become probably the most winning solution for UI/UX designers.
All of us in The Designest experience great respect to the guys for the quality content and products they have delivered — and deliver — to the industry. You must know Moose, Sounds, Music, Lunacy Editor as well their icons and posts in their blog. However, the Ouch! library looks like a release of a new level.
What's up with UX illustrations?
It features free graphics across a vast number of subjects and styles, to be used in various kinds of projects. But mostly to enhance your web and app designs, of course.
If you are already familiar with their style, you will be pleased to discover all of their best-known works. And if not, you are going to be struck by multiple visual solutions and experiments (all successful) Ouch comes with.
Various styles
The interface illustrations library of Ouch is invaluable for web and mobile projects. You can instantly pick fine graphics for error pages, dialogue boxes, splash screens, and much more. And they all look so cute, that affection instead of irritation is guaranteed.
The versatility and richness are due to the core idea: more than a single creative team was involved in the process. It means that the top creators from Dribbble you couldn't afford will now join your toolbox and workflow. A nice example of the community-caring approach.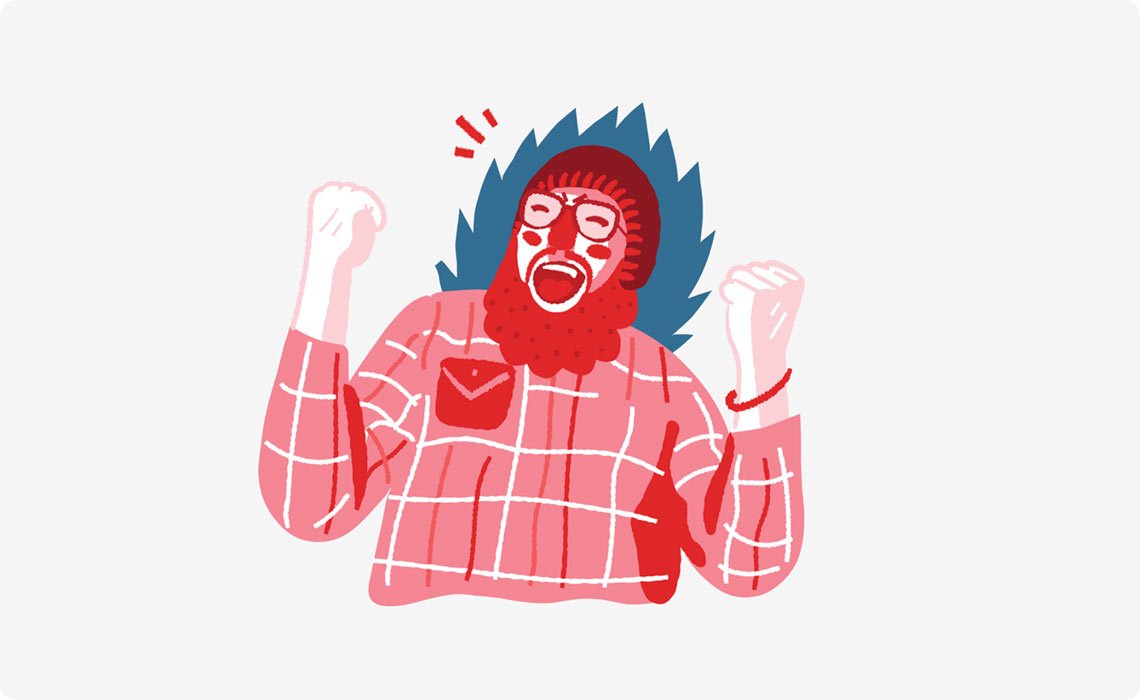 The interface illustrations from Ouch come free as PNG's, and for the vectors, you should become their paid subscriber (they are now running a discount, by the way). It must be super helpful since you will be able to edit files to your liking and not to have to credit Icons8 if you don't feel like.