The Designest may receive compensation from companies, products, and services featured in this publication. For more details, please refer to our Affiliate Disclosure page.
Do you feel comfy in the darkness? If it's something that frightens you and makes you feel insecure, why not shed the neon light and create a festive mood. With this neon effect, you just have to snap fingers to do so!

Unlimited downloads of 11+ million creative assets. From just $16.50/month.
If there is a trend that will never seem out of space, this is definitely neon! It's been all the rage for over a century now, and its major advantage is how the neon adapts to various design styles — and still, it never looks face or artificial inside an unexpected decor. Underground vibes? Easy! Scandinavian interior? Sure! Cyberpunk maybe? Again, nothing will express or complement it better. Even the romantic wedding scenery will benefit from the neon effect.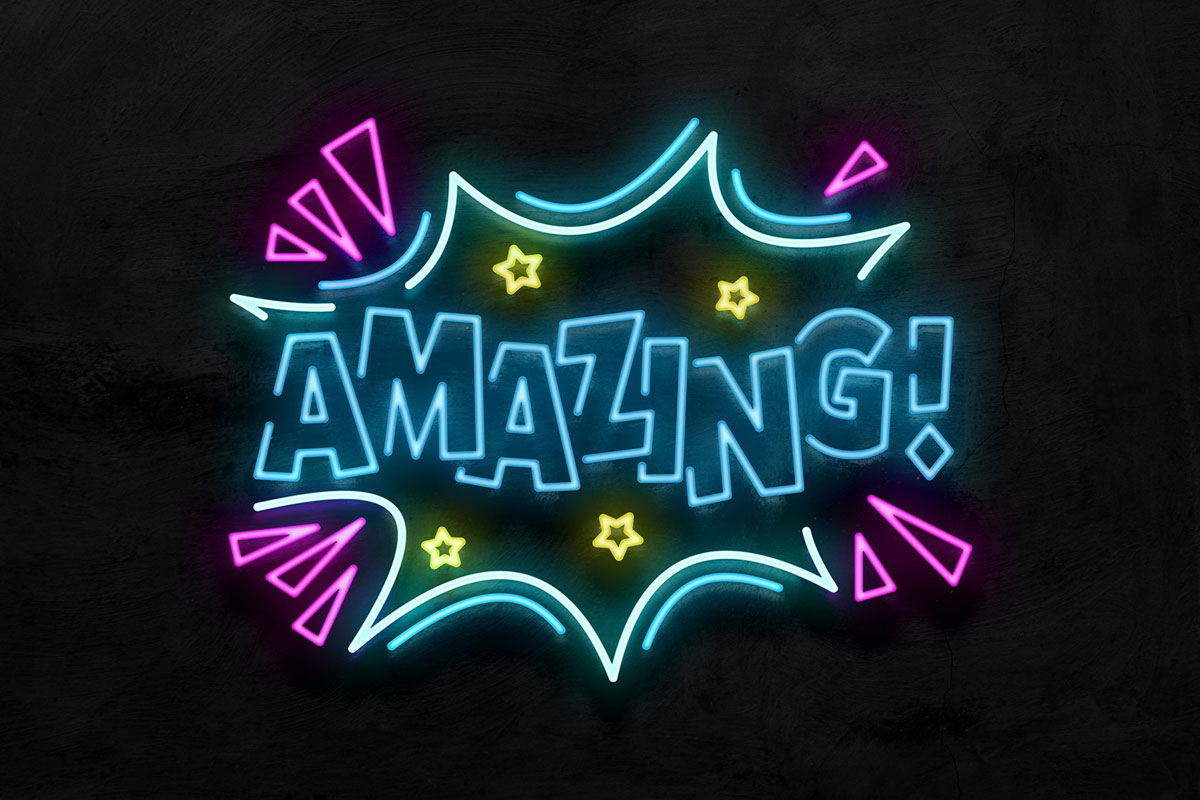 In our articles, we've been playing around with the ubiquitousness of neon for quite a while. And finally, you can touch it in your work with our freebie, a realistic neon sign effect. It's created with respect to the canonic style established long ago in the Paris Motor Show. However, you can fill it with any aesthetic. Retro signages of Las Vegas, hipster merchandise, or nightclub decor — now you can approach and recreate these or any other similar projects.
Find everything you need to present minimalist imagery, typography, slogans, Instagram posts, and logos inside a single PSD file. It's got 8 design options to work with. But of course, you are never limited by the premade stuff — so do whatever your fantasy tells you, and Smart Layers will simply make the process faster and easier. You'll be surprised how simple it really is to master a Photoshop neon effect and have it in your designs!
High-resolution mockup scene;
8 neon styles;
3 wall backgrounds;
3000 x 2000 px, 300 PPI;
Help text file.