Are you a designer with a time and project-tested dozen of fonts you use like everywhere? There's nothing wrong with this practice at all, and frankly, we all have our typographic favs that fit any project, no exceptions. However, it's also great to keep in mind that typography is one of the most flexible creative fields, reflecting the industry's mood, trends, and new tendencies. And checking some font trends might be helpful from any point: whether to update your toolbox or turn the idea of modern graphic design! 
Like with all graphic design trends, typography trends may be quite vague. And it's natural: for different projects and niches, tendencies will vary. For example, expressive letterforms may work well for branding designs and look out of place in web projects. Or super legible, accessible types might look plain in some projects starving for a creative outburst. 
That's why while working on our short list of 10 font trends for 2023, we tried to maintain the balance between versatile trends to suit most designs and some experimental ones to be used as a trump card whenever you need to stand out or just get inspired. And most importantly, all of the trends have already been tested by designers in 2022. So if you like any, you'll also have some handy showcases and examples of use.
List of Font Trends 2023: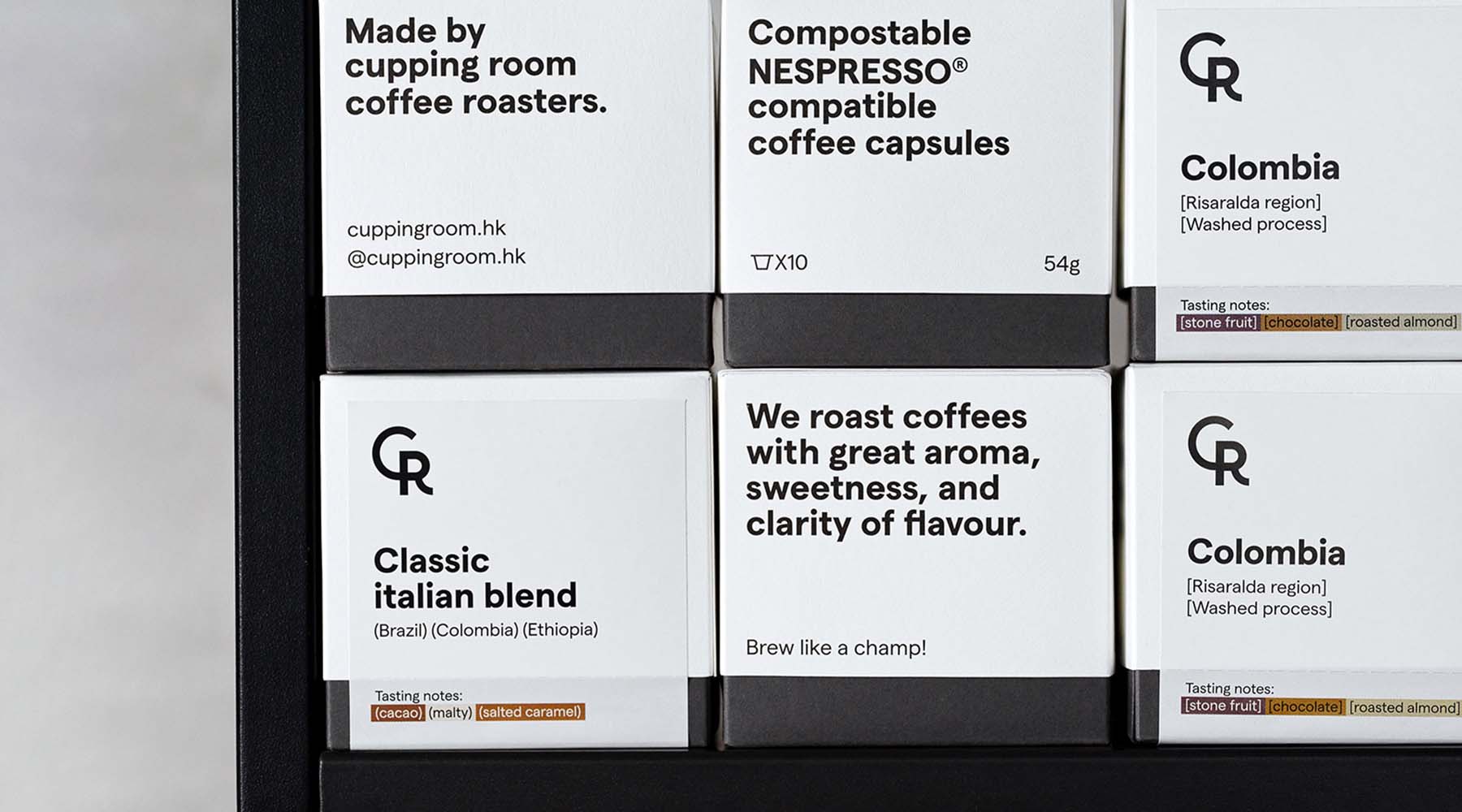 Celebrating diversity is not solely a way of acknowledging the differences, making us so unique and one-of-the-kind: it's also a way of taking typographic care of those who want to access the text without a single glimpse of discomfort. Besides, any written message put out there has to reach out to as many viewers as possible, so accessibility goes hand in hand with that function of the text. Whereas inclusivity doesn't have to be all terse and shipshape, there is as much visual expression freedom as in any other case. 
Surely, bold and crazy display fonts and SVG characters are better to be put aside, as the balance between functionality, aesthetics, and accessibility altogether is sufficiently attained with more reserved typefaces. At this point, sans serifs are a win-win scenario within this font trend: the provided clarity and space for a text to breathe are key benefits.
Evidently, neurodiversity touches upon something more than following the proper kerning, opting for reserved color combinations, clear letters, font duos, picking the suitable type size or redesigning certain characters. And it's neither the adjustment of a ready-made project to accessibility norms, so-called. In the new year, the idea of inclusive typefaces & type styles will be laid at the beginning of establishing a visual identity, and more brands will thoroughly invent the all-encompassing ways of hitting the goals with their lettering design.
Font Trends on Envato Elements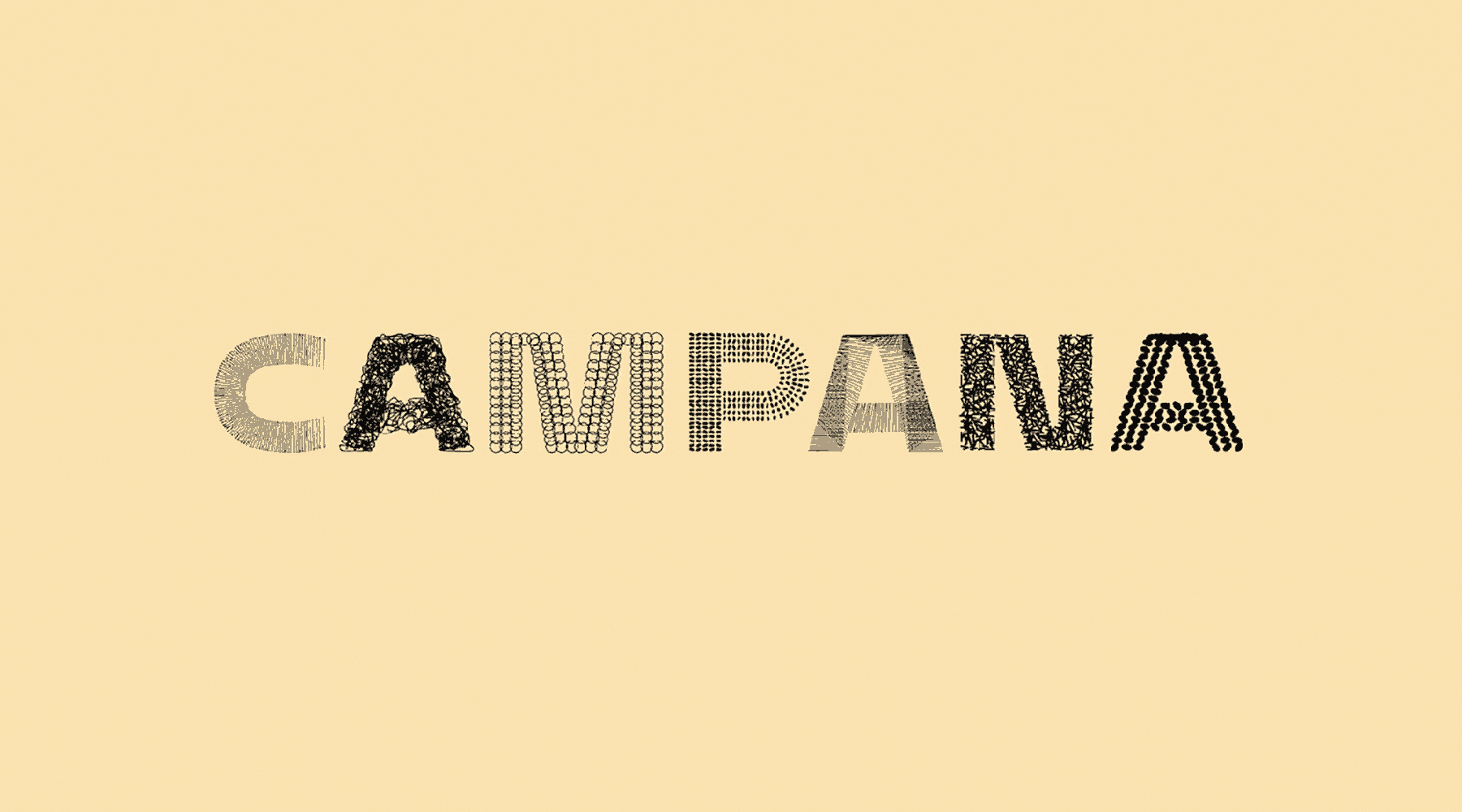 Here comes a wondrous and gratifying possibility to push the boundaries in an attempt to create an attention-getting branding project. All in all, it's the modern time that keeps us keen on conquering the audience's focus. In the sea of good, better, and best identity projects, only custom-made ones cause greater appreciation. 
But what exactly does it mean for the font trend agenda? Classic, time-tested fonts are all transparent and reliable, but when it comes to standing out from the competition, a custom font has an undoubted benefit. All the effort and time gets put to good use: through diligently-developed custom fonts, creators will become closer to the audience, adjusting to their needs and interests and simultaneously displaying the brand's essence. 
In addition to brand differentiation, custom fonts allow bold experiments with lettering design, unexpected font style pairings, and smart solutions for typefaces to make an indelible impression. Finally, this font trend could be perfectly paired with the one about accessibility, as their common goal is to suit the particular audience or branding concept needs. The custom font tradition has evolved from a remarkable project approach to a genuine, widespread standard for all niches, including packaging, branding, commercial website and logo design.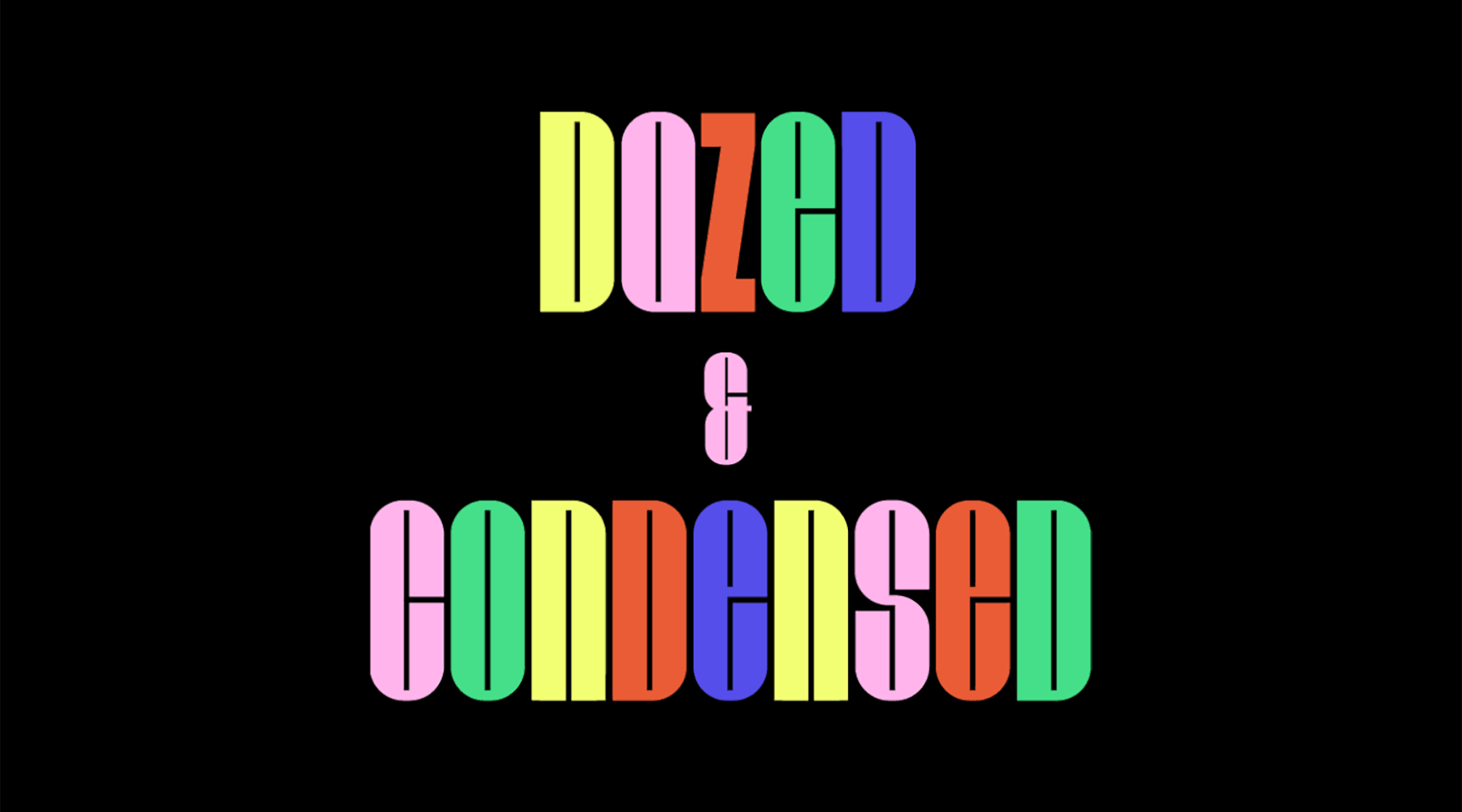 Let's make a super brief excursion into type history. Designers first used condensed typefaces in advertisements in the XIX century. The purpose was obvious: they made the fonts super narrow to fit as much text as possible. Creatives and publishers didn't care much about negative space and legibility — indeed, why should they have if this solution really worked? Later, new font trends came, and there were different ways to save space with less damage to legibility. However, condensed typography hasn't gone anywhere and even has become a loud type trend for 2023. 
Despite taking root in the XIX century, condensed fonts are far from expressing that very "old-school vibe" — so it's not like with other retro lettering. Instead, they look modern, and non-professionals will easily take their character design for a cutting-edge feature.
So, what sort of condensed typography is trending, exactly? The answer is simple: it's sans serif fonts! They can be rounded or not, but always with highlighted attention to clean geometric shapes. They are so geometric that some designers might think of Helvetica-like sans serifs, and they will be close to the truth. In general, condensed fonts of 2023 favor the reference to the retro type styles of the 50s-70s, bright colors and more recent sci-fi aesthetics.
Condensed typefaces may seem reserved, but don't let them fool you! In fact, they are not that simple (at all!): their external simplicity is very expressive. Such fonts burden the composition and don't give a chance for half-measures. And once they are meant to be used in packaging design for posters or ads, the designer should be ready to go all-in: big font size, flashy, acid colors, or a complex background. Or everything at once. Actually, it's one of the top font trends to help you come out of your "good designer" shell and create something rebellious. It's almost like to drawing graffiti on a monument — but perfectly legal!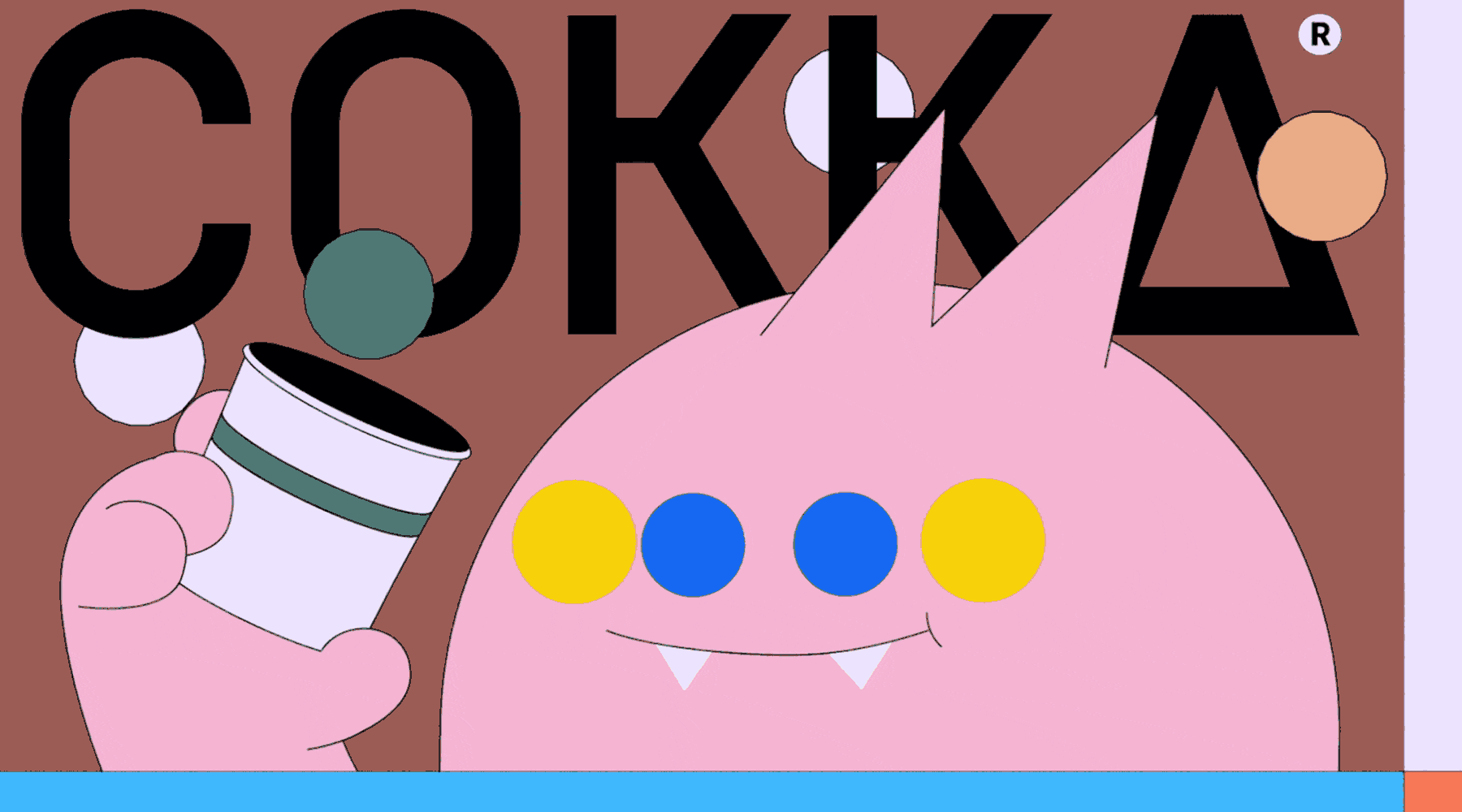 Expressive Typography with Balance
Experimental typography was one of the major font trends in 2019-2020. Oh, it was the legendary time when type foundries, 3D artists, and even illustrators were competing in inventiveness, and eyes ran up from such type styles variety. However, the more pronounced the trend is, the less time it has, so today, we see how the well-loved expression is taking a new form. For good, so don't be too nostalgic. 
The trend of balanced expressive typography is a logical extension of the previously mentioned typographic accessibility, which is the most important tendency for 2023. If experimental styles inspired designers to refuse the human-centered philosophy in favor of self-expression, now we're witnessing a reverse process. The user and their needs come first, followed by the brand's personality and expressivity. And we also return to the essential question: "What's the point of typography if it doesn't serve people." Design isn't art, so the answer is unequivocal — at least this year.
Not only do users win from this tiny anti-expressive revolution, but brands too. The imposed race for expressivity put their personality on the back burner, and every creative move was made just for the sake of a designer's minute of glory. We all remember logos and packaging design projects where certain characters sparked expression and looked amazing but had nothing to do with the brand itself. Just an ode to the artist's mastership, and that's all.
Fortunately, this mania has let the professional community go, and they return to the classic puzzle with several unknowns. These are the brand's aesthetic, the audience's needs, technical tools, and finally, the creator's style that should complement the font without getting in the limelight.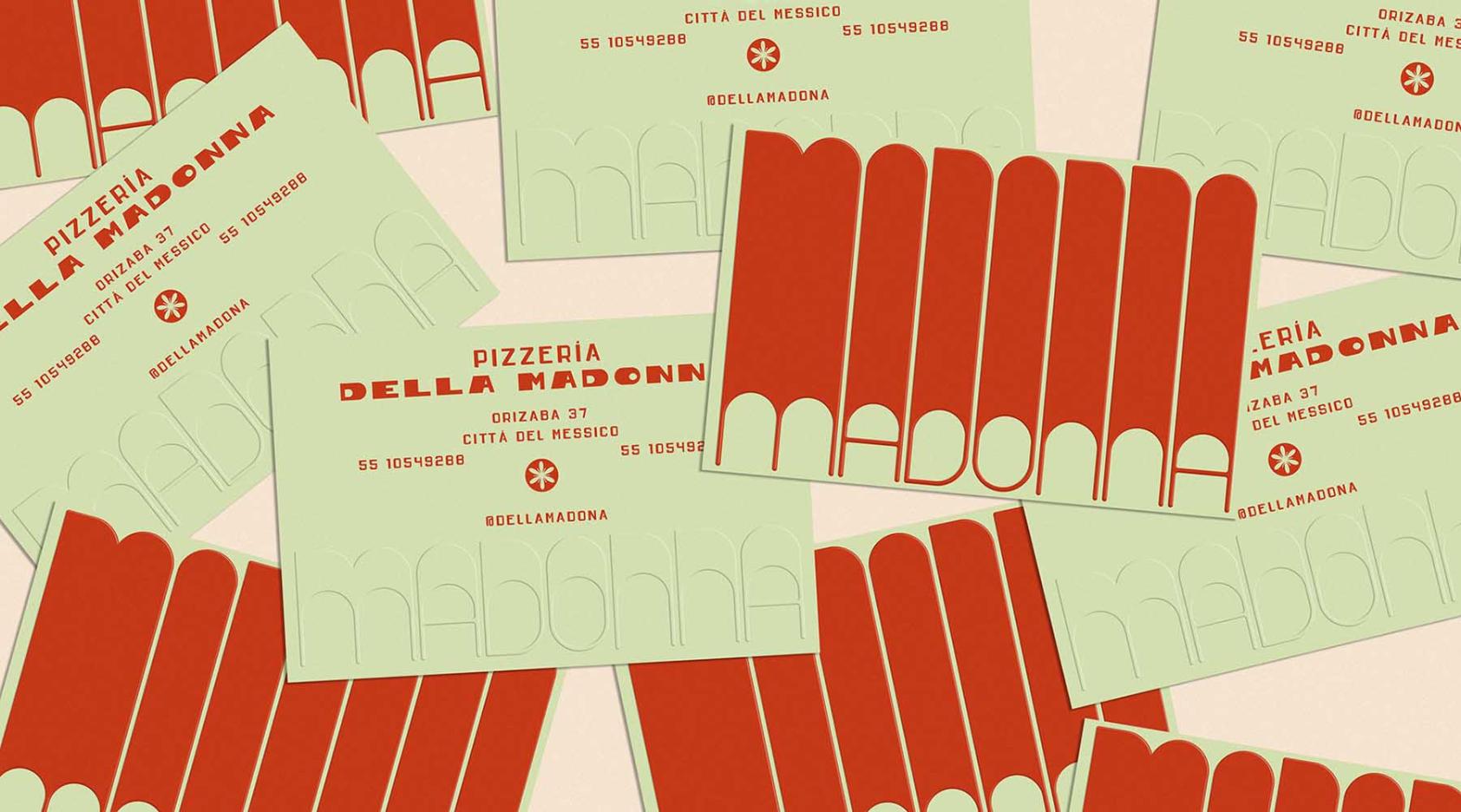 It may sound like we've gone crazy: recommending color solutions in type trends review. But what do we do if the tendency is peaking up steam (again)? It's pretty amusing to watch designers rush between expressive combinations to very modest ones, where the text flashes brightly on a neutral background. It would be naive to expect creative specialists to choose a side once and for all their design projects, though — so we see a steady interest in Coca-Cola-inspired red-white color combo or any other one where the red is in the limelight.
Coca-Cola's iconic typography sparks personality for the late XIX century, and it's totally natural that many designers keep resorting to its red & white as a timeless design classic. Besides, we're observing another spike of retro aesthetics in all fields of graphic design. Nothing new. On the other hand, the increased interest in the red color in typography can be due to the never-ending experiment with minimalist design that gives the maximum result. Brand identity, product packaging, logo design, and countless web design projects and brand identities — red is good wherever you use it! 
The key obstacle to the absolute triumph of the red color in typography is how challenging it's actually to use it. Even combined with red, gray, or white, it can be either yay or nay — and it depends on many factors! The hues may not match, so the combination looks cheap. Large blocks of red-colored text may feel oppressive or aggressive. Or the font might not be the right fit: with such a vibrant color solution, highly decorated script or display types are a poor choice. And that's not to mention other elements of the composition, as excessive use of textures, text effects, or "interesting" graphics can further overload the image.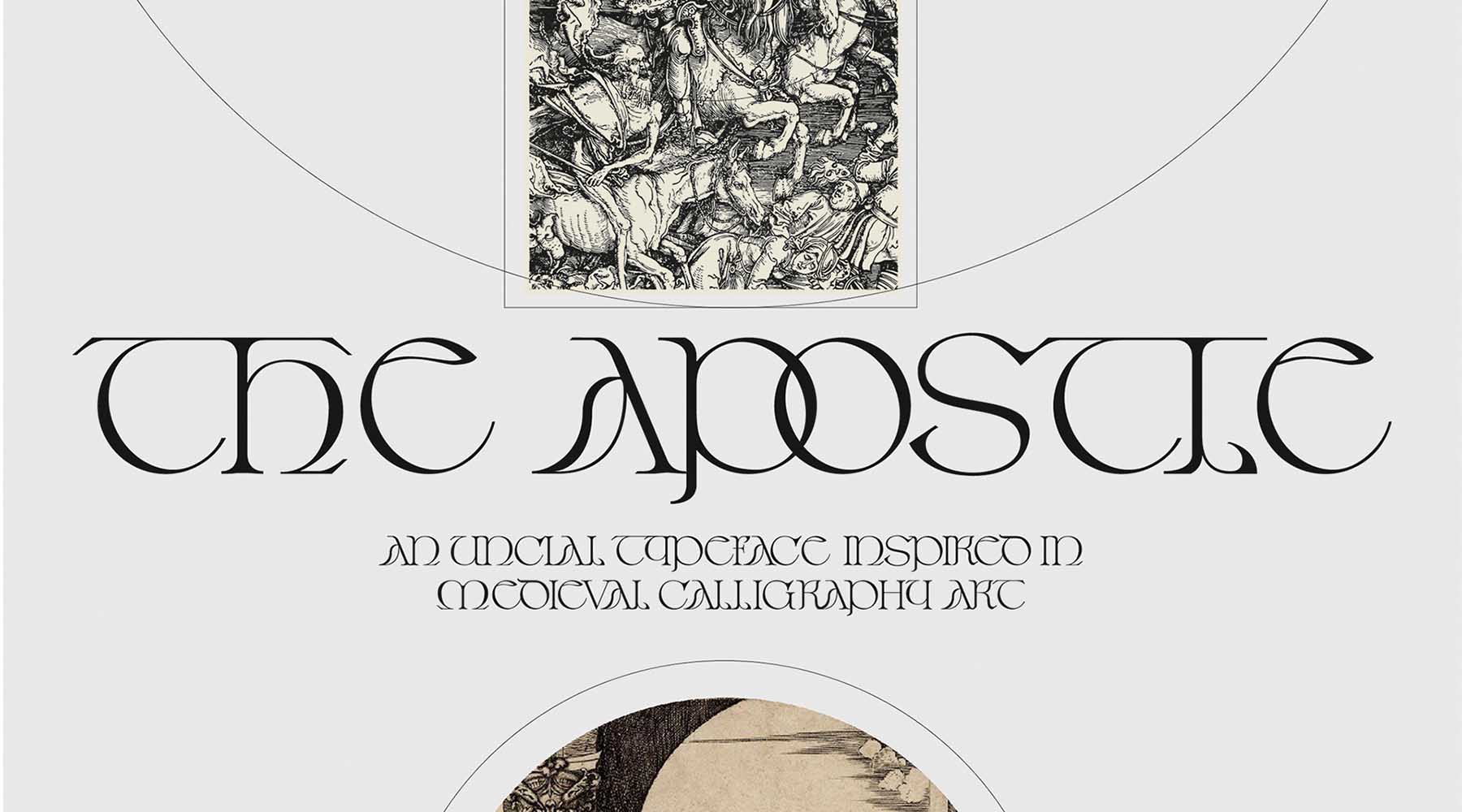 Minimalist, elegant vintage lettering is one of the most vivid and significant graphic design trends in 2023. In fact, the vintage aesthetic has been sparking inspiration for quite a while, but this year it comes as a faceted diamond. Fewer and fewer creators use retro & vintage design legacy as is, and there is a huge tendency to have it refreshed. No matter if the design assets are used for print design, product packaging, branding, or video production, they should fit the times and not look accidentally found in the attic. In the case of typography, this trend is particularly obvious. 
Prepare for the most dazzling parade of vintage-themed and classic typography. Designers' homage to the fonts of the XX century promises to be one of the key occasions in 2023 — so those of you who've been studiously ignoring Art Deco type design, thin sans serifs, or 60s-80s lettering will have to give in. But let's repeat it: the "new" vintage typographic style will be an example of how creators are willing to remaster old-school designs and fill every character with a more assertive personality. These fonts are likely to preserve the classic basics, yet we expect more of our favorite features: lightweight geometry, subtle handwriting, and more thin, high letters for serif fonts.
The best point about this font trend is how and where it can be used. Briefly: anyhow, anywhere. The elegant aesthetic of such typefaces appeals to the masses allowing the overall design to stay ahead in the creative arena. And consequently, there is no limit to where these fonts can be used — from editorial designs to logo design or a branding project for some cosmetics manufacturer. The applicability is as striking as the visual impact they achieve, let's say so.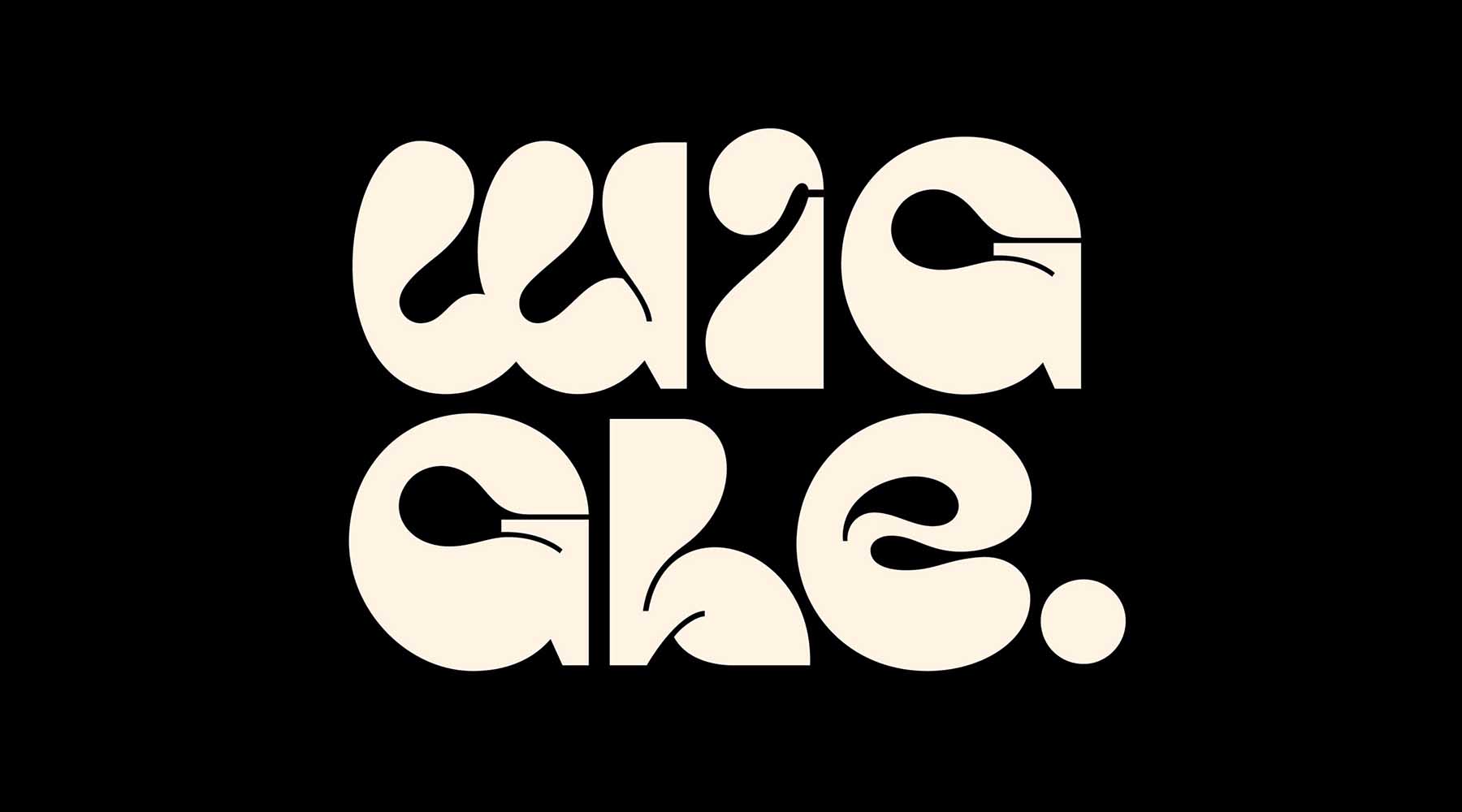 The attraction to bizarre, odd things is common for humanity. Movies, paintings, and any other art form in such style always find their audience, and now we can see it entering the font trends in the graphic design world! The psychedelic retro types are already a big part of this field, but we can see them flourish in 2023. Their aesthetic is pretty unique and not as versatile as other typography, but that's exactly what makes it stand out the most. 
Another reason for the success of psychedelic fonts is our endless love for the 70s era. Hippie and groovy typography have been popular for quite a while — whether classic or modern variants. Such types find their place in designs that need to catch the public's eye: advertising or branding. You can also use them for print artworks: these fonts will look incredible on billboards and guarantee you the attention you crave.
The psychedelic fonts have one more big advantage — despite their usage being limited, the types themselves are super different. Many designers find artistic freedom in this style, and the market has any font the one can image. So, whether you want to open a new world of psychedelic types working on a soft-themed project or try out darker concepts — there is surely a perfect lettering style to give a go.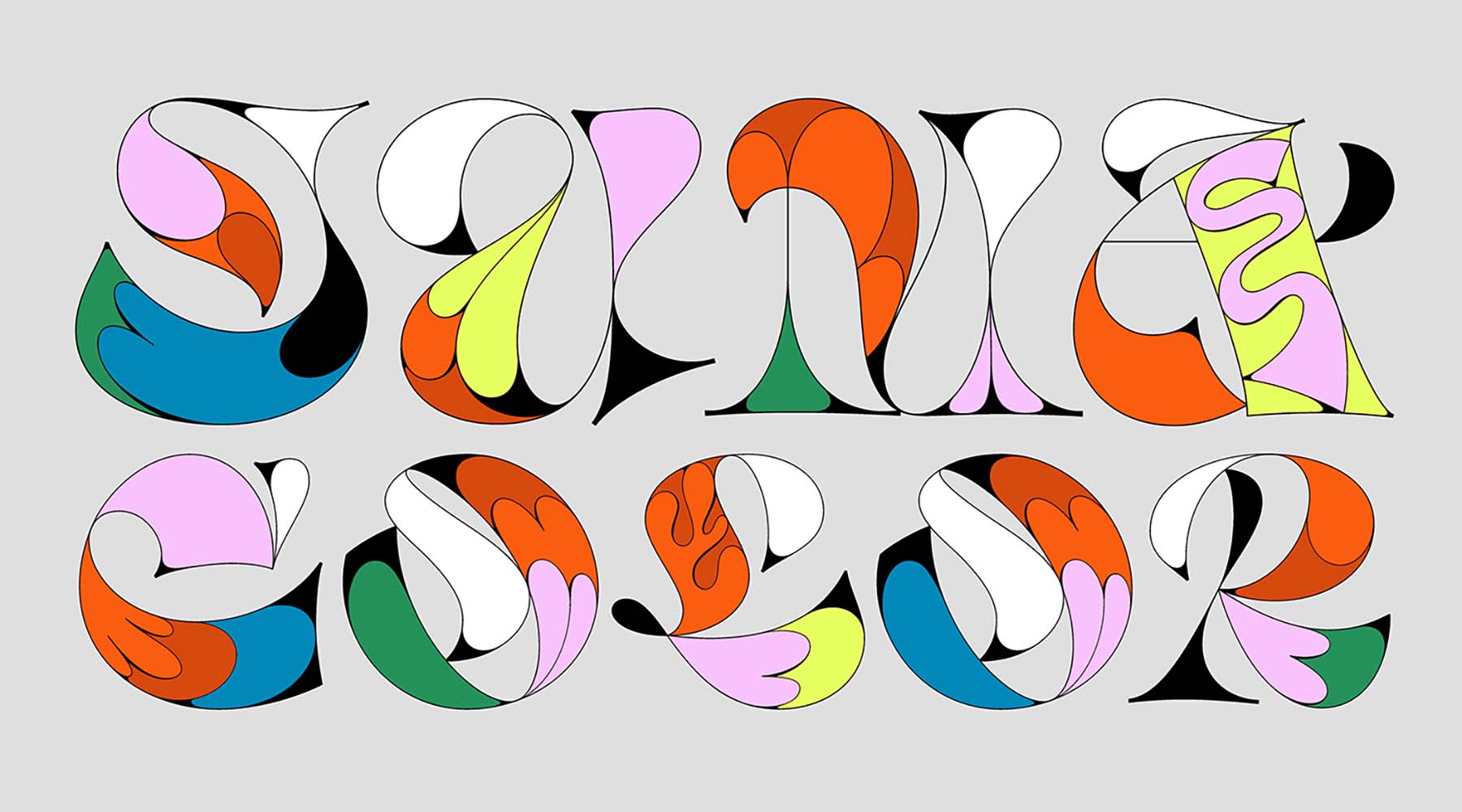 It's quite weird to speak up or write about illegible fonts at a time when graphic designers bring most of their attention to typographic accessibility. However, it would be wrong to overlook never-ending visual experiments involving complex shapes, fluid textures, and unintuitive character design. At least, because it's something many creators keep choosing and/or selling on big marketplaces like Creative Market or Envato Elements.
That's why in 2023, we will still see abstract letterforms that have nothing to do with legibility. Some will be closely associated with science fiction legacy, some will celebrate classic 90s graffiti type styles, and some will be inspired by experiment hand-writing. In fact, such fonts give plenty of room for daring, even bizarre creativity, and we can only guess where they will take us further. 
There is a more vital question, though: How will a font of a kind be used? Or will it remain a Behance project, highly appreciated by designers yet never seen by a broad audience? Practice shows that the primary consumers of such typography are streetwear brands who seek to create emphasis and celebrate self-expression with every piece, including fonts. Other companies rarely draw their attention to poorly readable yet fancy typography. Indeed, how will one connect a brand with its logo if it's barely readable?
This sounds far from promising for modern designers seeking to stand out. However, the niche of street wear and apparel production keeps expanding, so more creators can sneak there and bring their unique type style. And along with that, add another brick to the wall of such a controversial yet bold design trend.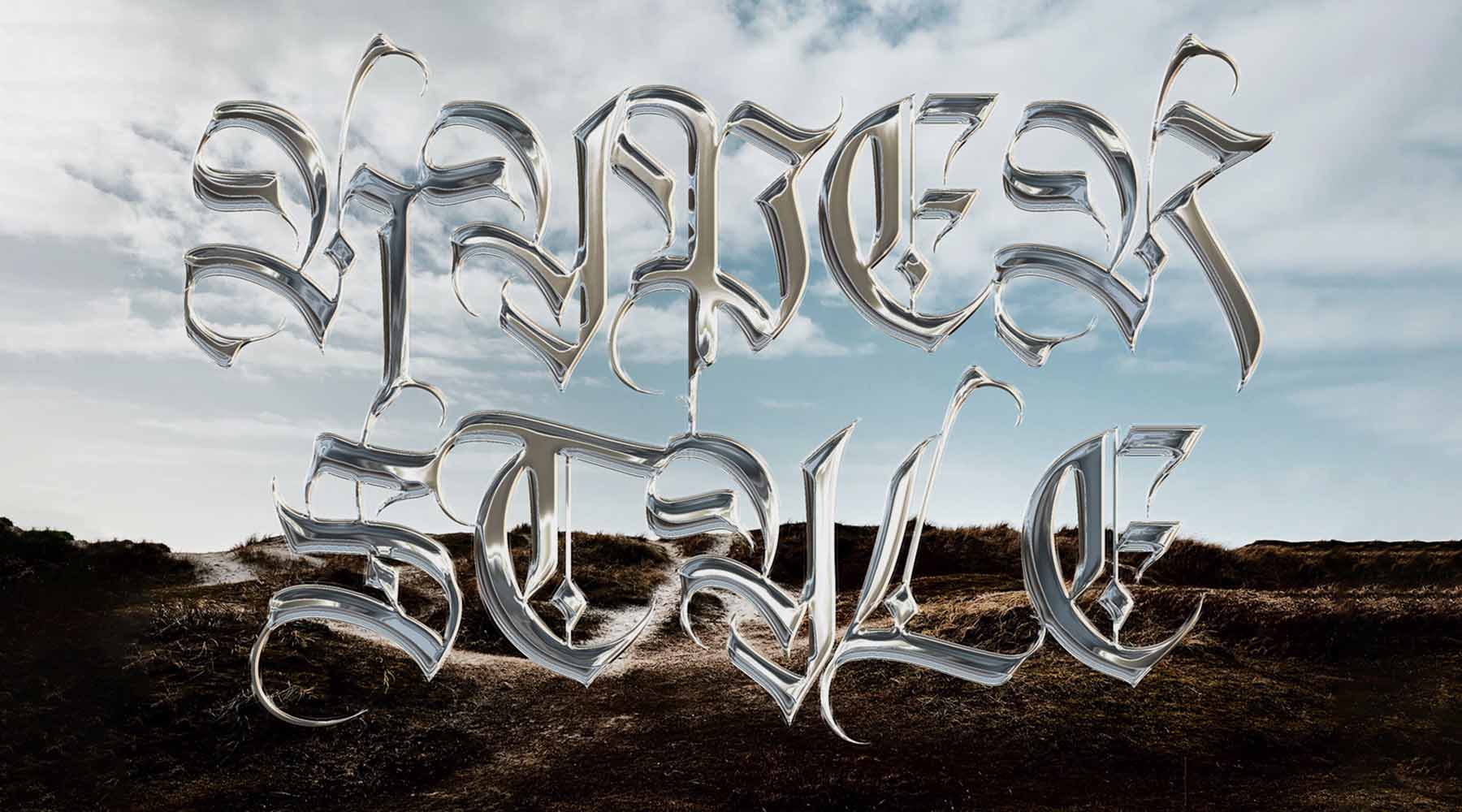 After the 2-year lockdown, we all needed something fresh to feel like the new chapter of a creative life was coming. The help came from 3D design and the font trend for liquid-like metal & chrome typography. Here we see so many design concepts interlaced. For example, by bringing back to life the Y2K style, designers are looking to give humanity some optimism and faith in a brighter future. 3D art is loved for its quirky, emotional shapes that spark inspiration. And melting metal textures work like a huge attention magnet which you can watch well…forever, no? 
Despite legible typography being this year's major type trend, there is still room for experimental typography! In the past years, we've seen different faces of it, from the well-loved animated typography to the types celebrating creative morphing of all kinds (and forms!). Now it's the turn of metal, so be prepared for an outstanding mashup of abstraction and realism. The trend combines retro sci-fi style with modern artistic lettering, which is why the shapes may look quite weird.
Although this font trend has been around for a while, there is not much to find on the design market. But don't rush to get disheartened if you want to try working on this concept. There are tons of text effects, allowing you to explore the metal aesthetic and apply it to elegant handwriting types or sans serifs, for a bolder look. In fact, this is what we particularly love about this: by means of add-ons, you can obtain any typography and carry out the most stunning combinations. And, of course, those creatives who like working on somehow alien-themed projects will bloom this year, as liquid metal & chrome typefaces suit such projects perfectly.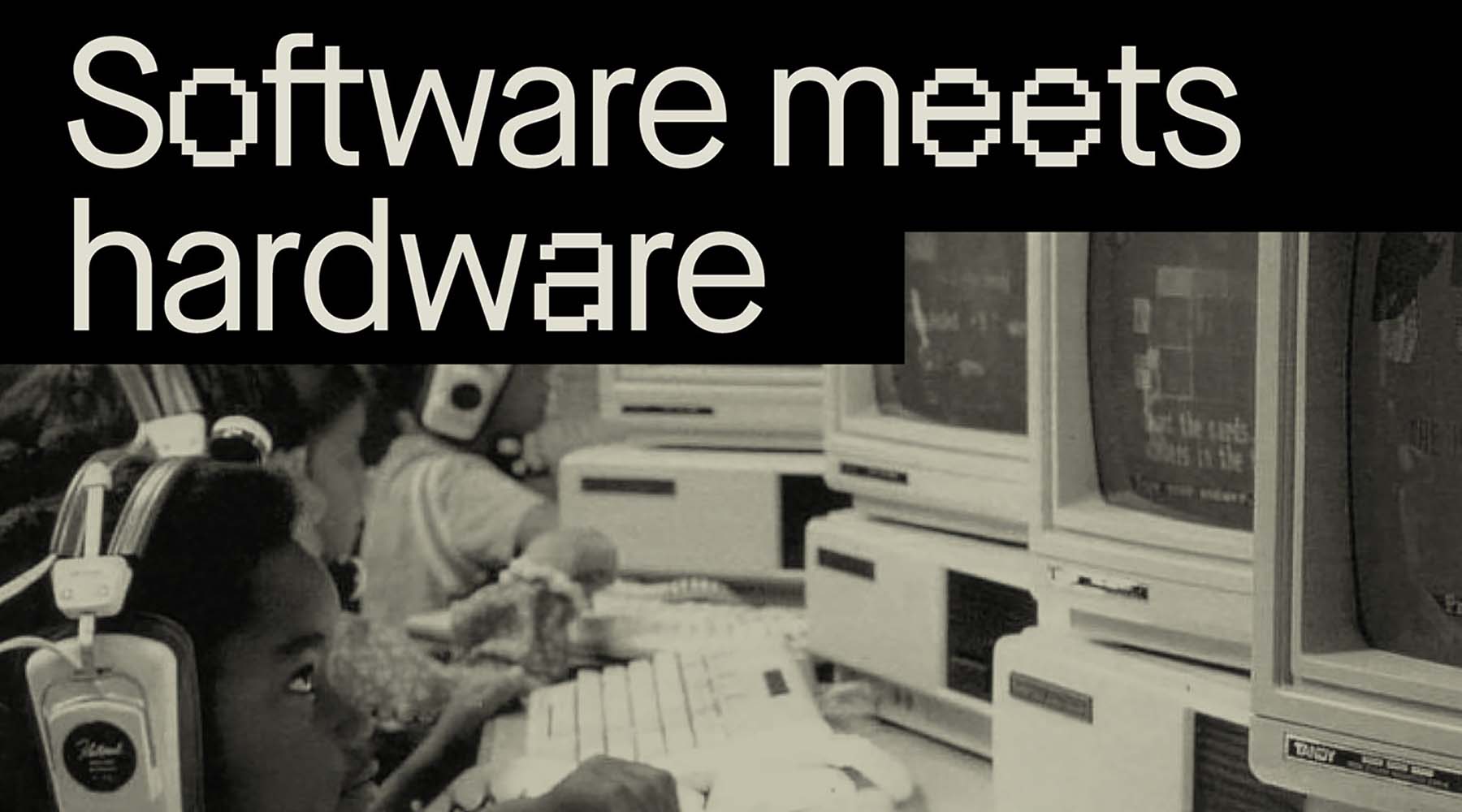 It's hard to imagine the modern design and tech industry without AI fashion models, NFTs, and cryptocurrency. The technologies have become a part of the mainstream cultural mindset of 2023. Plunging into the world of virtual reality, we gave sci-fi style a huge boost. If before 2022, we used to see such a concept mostly in games or merch designs; nowadays, it flows into the branding identity of sport-themed projects, banks, and startups. 
What was the reason behind this success? Just like many current font trends, this one owes it all to the COVID pandemic. During the lockdown, designers have become common with technologies than they have ever been before. Merging natural components and those inspired by scientific futurism has become natural. Even now, when public activity has returned to normal, the influence of the sci-fi style in typography keeps growing.
The gradually extending popularity of sci-fi fonts is their advantage. It allowed designers to flood the market with many high-quality tools steadily, and now we can see tons of typography that can help artists bring their ideas to life. Envato Elements, Behance — these platforms are full of sci-fi fonts for any creative project, whether you are crafting a logo for a company or working on some cryptocurrency. The choice is truly fascinating: digital types, animated typography, techno sans serif fonts and even italic forms.
Frequently Asked Questions