Graphic design has always been popular and, as a consequence of that, more and more underqualified or simply not talented enough designers seek to join prominent companies. The problem with that is the essence of design is about truly astonishing things that take a lot of time, knowledge, and dedication in this field. And unfortunately, an these designers skip the hard-working part, and the outcome is often awful. 
Graphic design is not just about the visual part. It's about the connection between the product and the customer. This connection must be constructed in order to sell as many products as possible or raise the popularity of a service. Hence, a bad designer is not just the person who doesn't know how to draw correctly or the basic color combinations; a bad designer is a person who doesn't know how to express the purpose of the product through its design. 
In this article, I will try to bring the essence of a bad designer and outline the most common mistakes that should be totally avoided when creating design projects of your own. Enjoy! 
What Constitutes Good or Bad Graphic Design?
The first thing you ought to know is the aspects that make a design good or bad. I will enumerate the major harmful design elements, so you should keep in mind that their absences will automatically raise your creation above the average level. 
Here are some common mistakes that must be avoided, as their presence can completely destroy your design. 
The biggest mistake that can ruin your whole concept is placing text and images together. It is not visually pleasing for customers to read a word with half a letter because you added a bigger picture. In order to avoid those problems, it's crucial to think about the final product and not just about the aesthetic aspects of every part. Bear in mind that the font, images, and text should look perfect in a whole composition, not by themselves.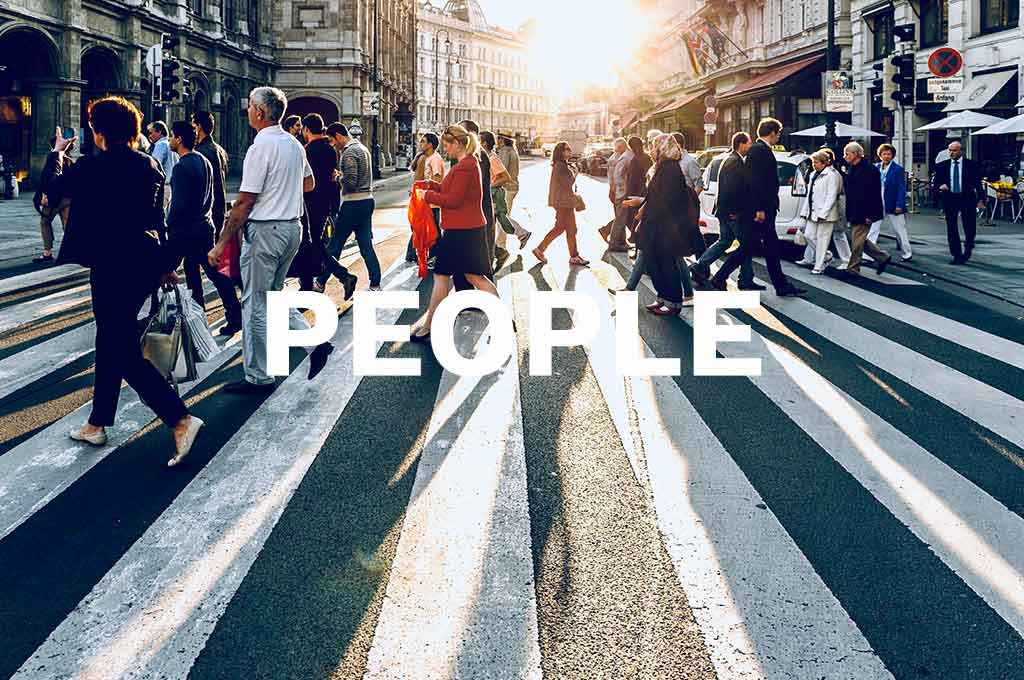 When we are talking about colors, their combinations are of paramount importance for the whole project, so you should keep in mind that some colors simply don't go well together. And just a little understanding of the appropriate combinations can get you through that without big visual problems. 
The trickiest part here is choosing the suitable colors for a particular product. Using basic psychological research and relevant knowledge of color trends, you can understand each color's impact on the human brain and, based on that information, choose the used spectrum accordingly.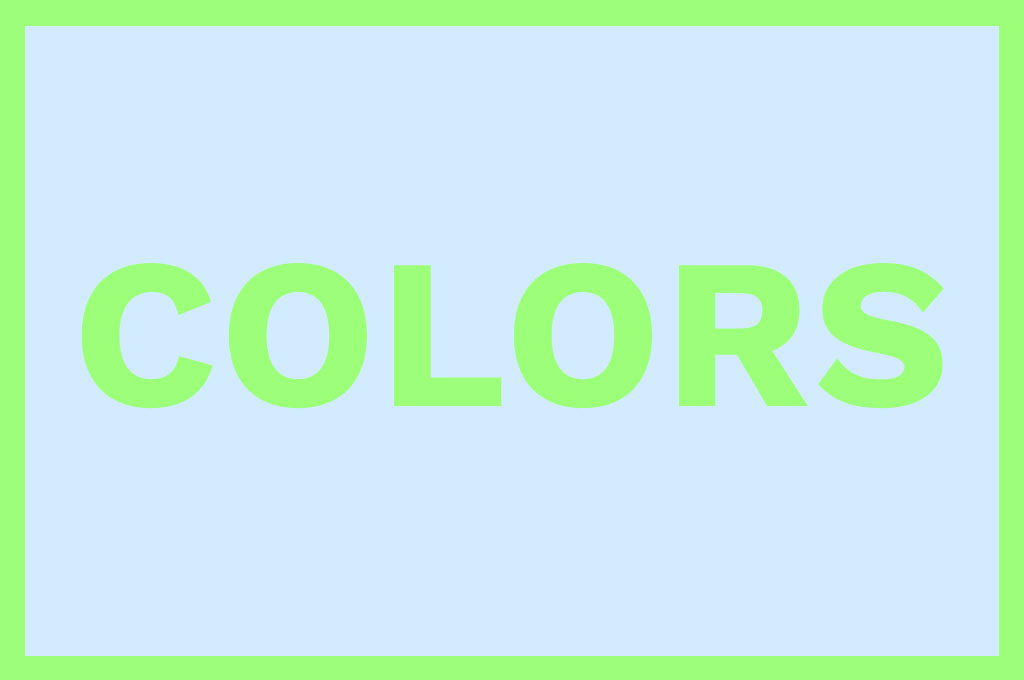 All of us have seen those compositions that look gorgeous, but it takes a lot of time and nerves to get the meaning of certain design elements, haven't we? That's another thing you ought to avoid, especially in UI/UX field, as graphic design is to make the customer's understanding of the purpose of the product easier. 
When designing, you should not think about the beauty of your arrangement in the first place. Instead, you should observe your design from your customer's perspective and check if your creation makes things simpler for him. Of course, you cannot always appreciate your own designs objectively. Therefore, it is a great idea to ask for advice and receive reviews from people who know the subtleties of graphic design.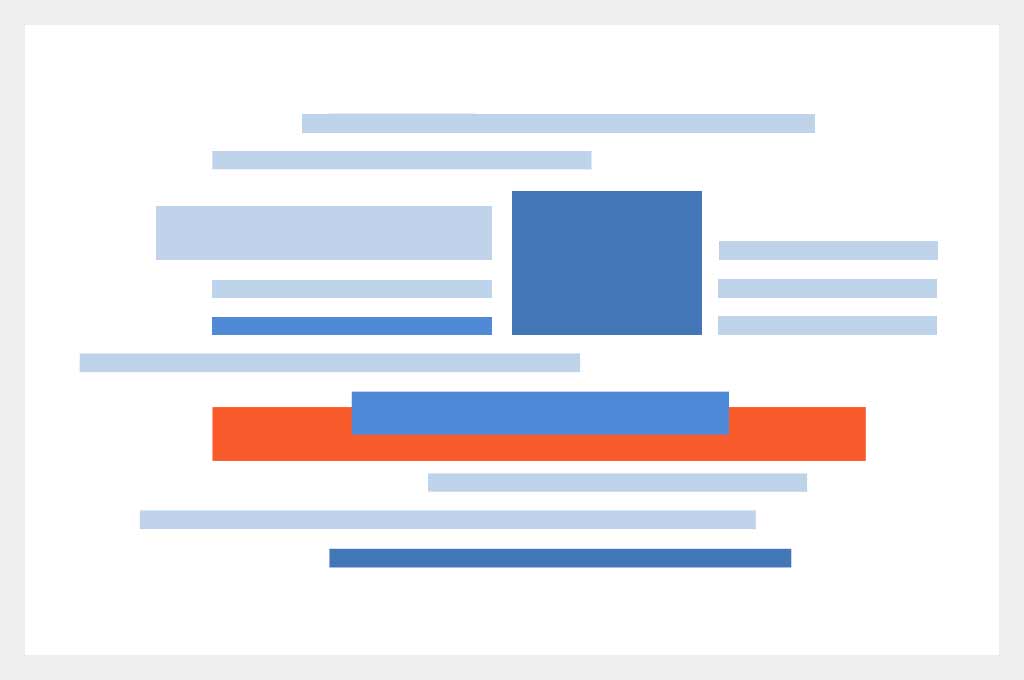 The basic knowledge of typography is a must-have for every designer. Of course, there wouldn't have been that many typography books and articles if this topic could've been covered in two or three paragraphs. It is a vast theme that takes time to learn, and the consequences of neglecting it can be outrageous. 
Just keep in mind that correct fonts usage will add more style to your composition. By choosing the right font according to the rest of the composition, you'll be able to significantly ramp up the quality of your design.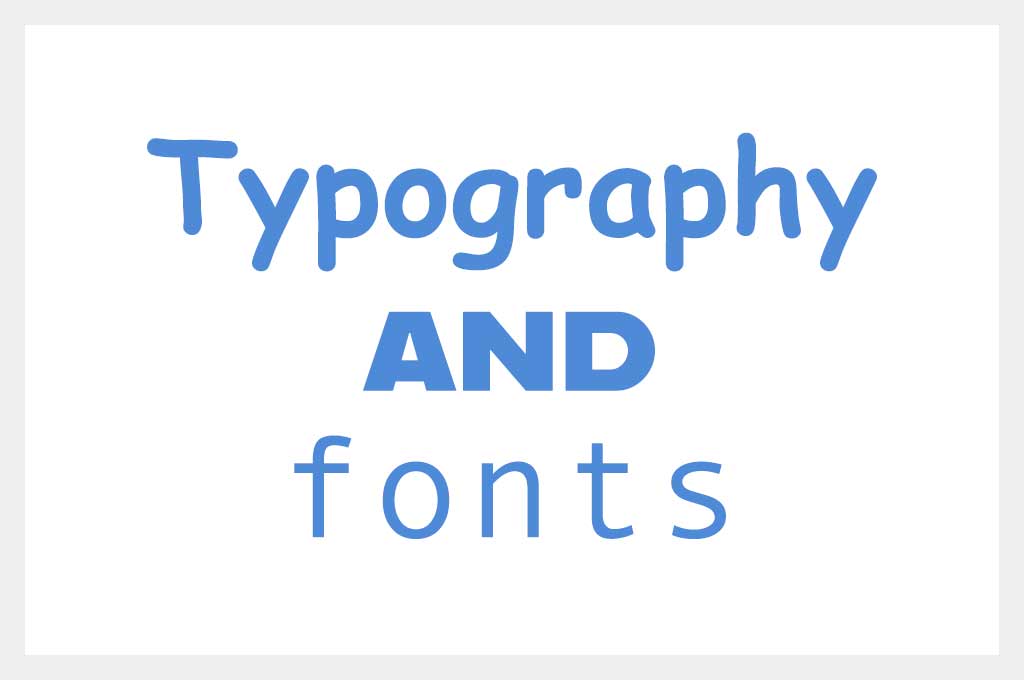 You shouldn't use too many fonts, either. Suppose a designer uses more than three or four fonts for the body text, headings, titles, logo, and some paragraphs that need to be emphasized. The text will look messy and illegible for most people.
It's crucial to keep enough white space in your design because the readability will increase significantly, and the users' experience will peak. Besides, it will make your design look more elegant and stylish.
Bad designers don't know how to keep the content and the white space well balanced, and we often see how crowded or, on the contrary, empty some websites are. The key to readable and pleasant content is balancing content blocks and the white space.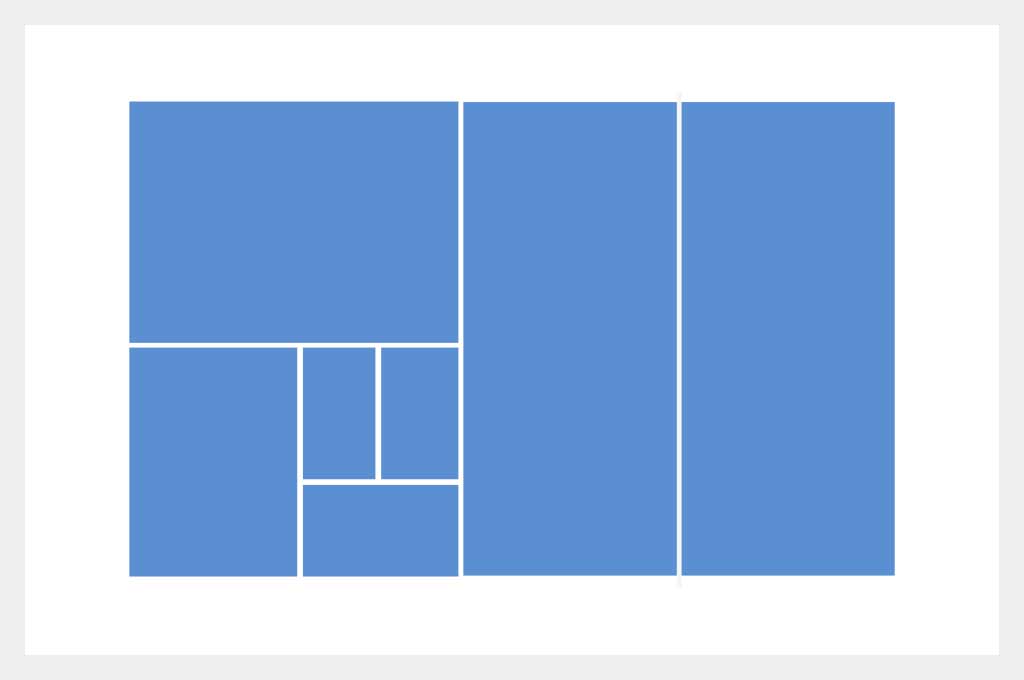 How to Spot a Bad Designer?
Any hiring manager has some tricks to determine a good or bad candidate for a specific position. If talking about getting hired, there are also some stratagems that, if utilized correctly, can be very useful. They help make distinguish candidates of higher qualification, so try optimizing your application using these pro tips. 
An excellent graphic designer should have a portfolio that includes works from different fields and areas. Suppose the portfolio contains monotone, practically identical designs with slightly different variations. In that case, it shows that the designer can't act creatively and find a unique approach for every new project. 
When making a portfolio, make sure you include the maximum of projects that stand out with the style, design or the purpose of the creation. It will boost your ability to think big and reinforce design elements for your projects.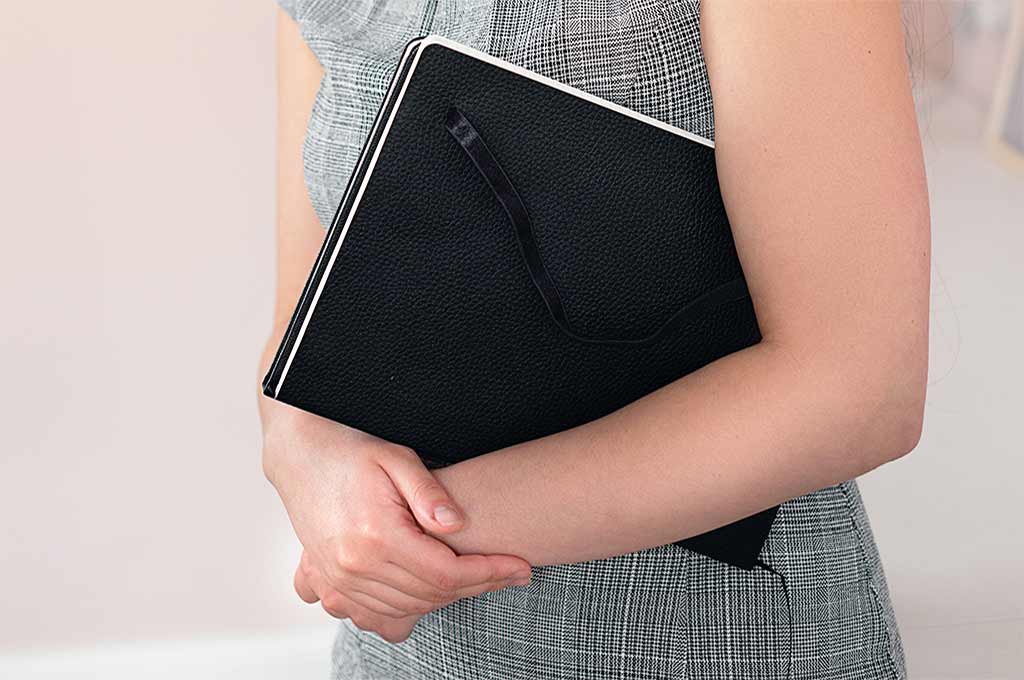 A weak portfolio may also show a lack of experience. It isn't crucial for a hiring manager to find an experienced candidate so, if your portfolio looks bland due to few projects you have done, just say mention it.
A professional designer knows that too many visual details do not mean a good graphic design, so their creations are often clean, reasonable, and a little minimalist. On the other hand, designers with little experience and no basic knowledge tend to oversaturate their creations with beautiful but useless decor and accents. 
It's pretty easy to spot a lousy designer because they tend to use a lot of different fonts and try to implement as many Photoshop effects as possible. They may not think about contrast, balance, or white space.  
In order to prevent such mistakes, you should know about the principles that make a designer suitable for demanding jobs and how to use them in your projects. It's a must not to oversaturate your creations with visual elements. No matter how trendy they are — if they ruin the entire composition, there is no room for them. 
Interaction With the Hiring Managers
Professional designers ask a lot of various questions. Starting with the perspective that must be used and ending with the details like fonts or colors — all that should be discussed and agreed on. 
Contrastingly, underqualified designers don't know about this part of the job and just start to create their vision without any questions. That type of behavior is inappropriate for business, and in most cases, the designer won't even come close to the initial idea of the hiring manager.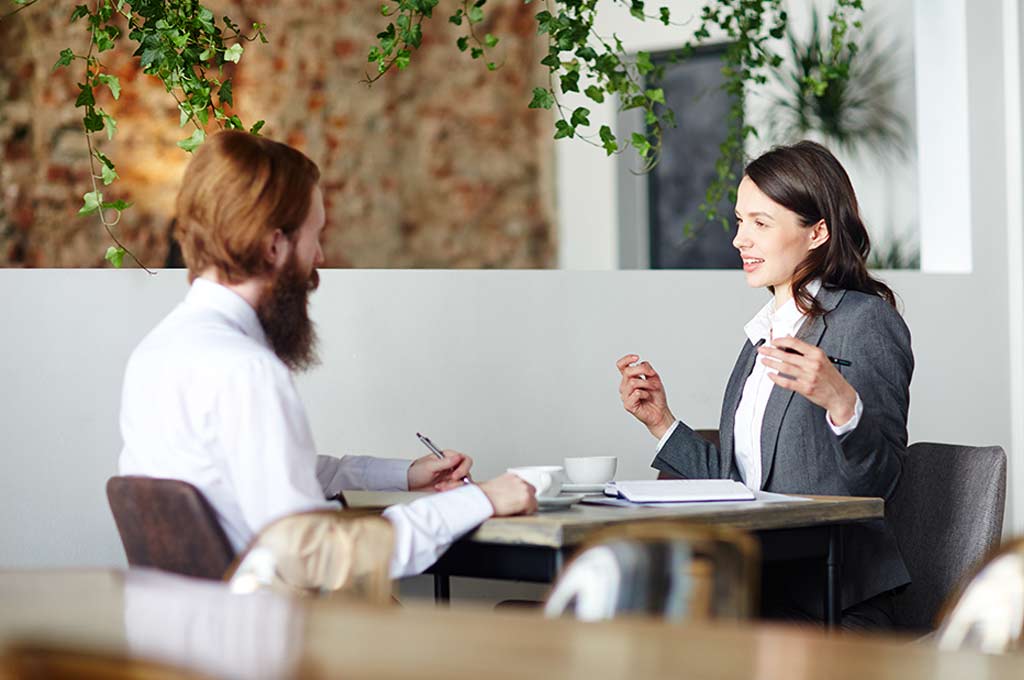 Don't get me wrong. It is not harmful to have ideas of your own. It is damaging to implement them without asking or discussing this with the person you are doing the job for. It's just unethical and disrespectful, and, in most cases, you'll just get yourself fired because the chances that your ideas will match the opinions of the hiring person are meager. 
Designers are hired not only to obediently ordered by the client, like a numb executor. They are mainly expected to bring fresh ideas and perspectives into the project. When a professional accepts an assignment without any feedback or suggestions, it's either a well-done assignment with all the details calculated, or the creator simply doesn't care about the project at all. 
Although design is subjective, good designers know how to understand their clients' vision and improve the project from their point of view. A little chat about the smallest details with the client and the projects is already so much better and workable.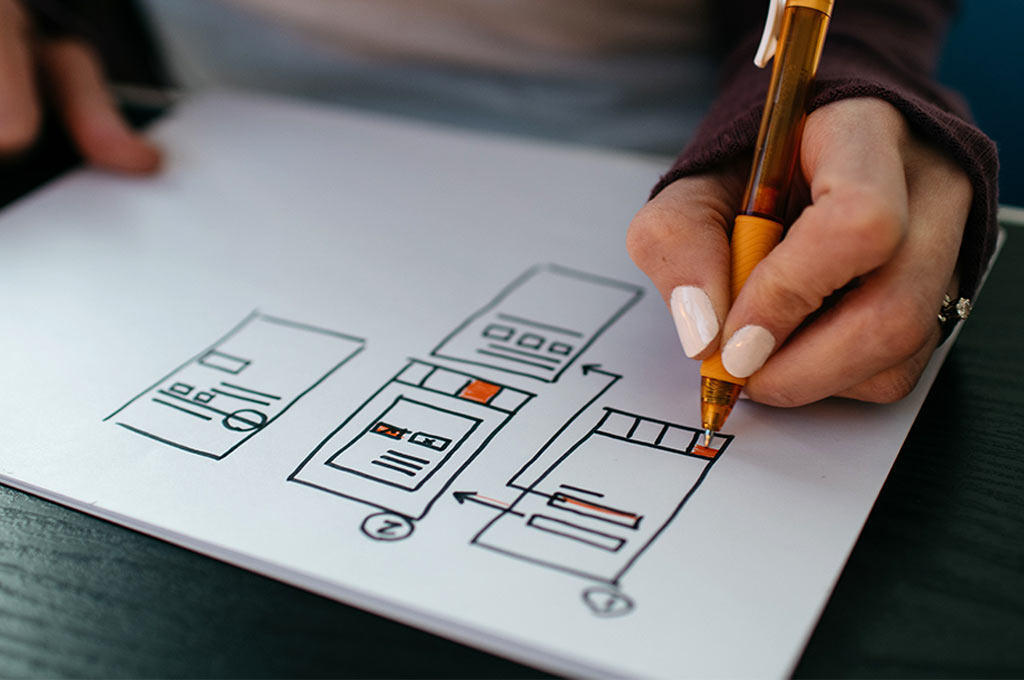 Aesthetic Over Client's Needs
It is common among bad graphic designers to be unable to follow instructions and advice from the client. This leads to the situation where the designer gets more concerned about the visual part than the client/employer's directions. Although visual is important too, you should bear in mind that the user's experience always comes first and, if a beautiful element breaks it, you should replace it with a more efficient alternative. 
The most successful graphic designers understand that putting the brand first is of paramount importance. Bad designers can follow the trend or even their artistic ego — but if it doesn't fit the composition, overall message or brand's aesthetic, it's useless from the client's point of view.
It can also indicate that the designer has not obtained enough experience and doesn't understand how to implement their ideas into a creation that would match the client's needs. 
Slow Responses and Communication
If the designer is slow to respond and the proposal stays unanswered for days, it might be because they are not interested in the project or even the company. It is the first red flag that should be avoided when applying for a job with a wide range of responsibilities. Respect your and others' time! 
The delayed communication can indicate two potential problems that will frustrate the hiring manager and lower your chances of being hired. The first one is the lack of interest in the project or company. The second one is the possible irresponsibility or inability to meet deadlines and keep up with multiple projects at once. Both cases are not very favorable for you and don't show your best qualities.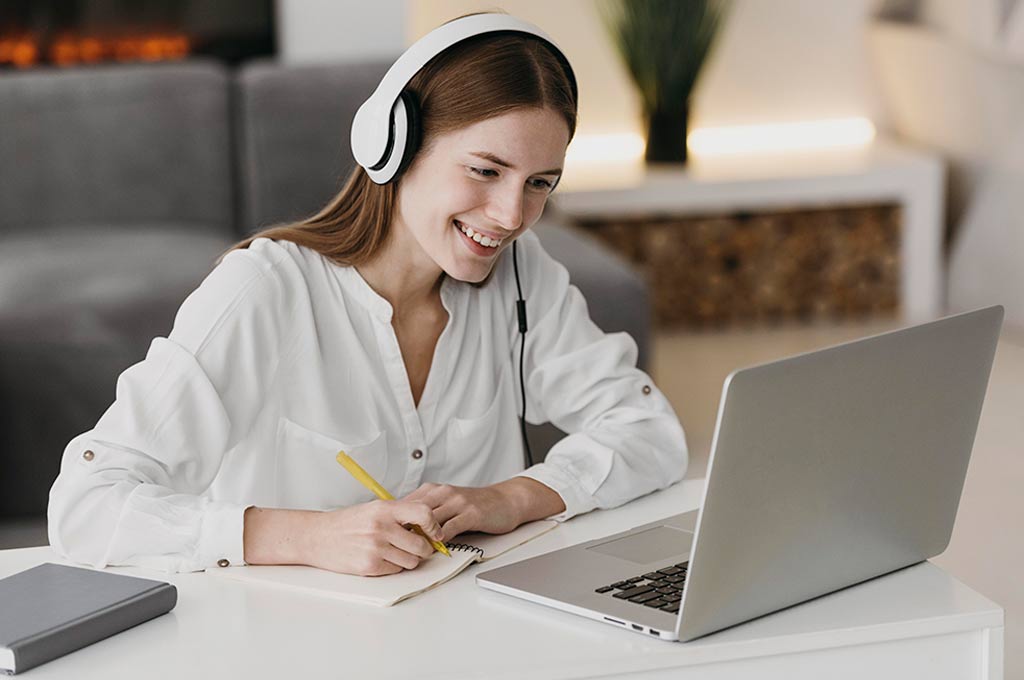 There are, of course, possible situations when you are unable to respond. These kinds of things should be discussed to remove the tension created. 
Criticism is an essential part of everyone's job. There are different types of criticism tough. If the client comes to you with well-written arguments and doubts concerning your design, it's a great start for a dialog. However, clients sometimes have unmotivated claims that can only worsen your day. In that cases, it's not the time to remain silent.  
Professionals, especially those working in a creative area, are used to criticism and can take it rationally. Unprofessional designers usually cannot do that, so if you find it a problem too, work these things out. 
Good professionals are able to not only accept the criticism but also not let the same mistake happen again. The process of learning never stops, so it is very suspicious when a designer does not appreciate creative and exciting ideas from clients or other people. 
Typography is probably the main element in graphic design. It highlights the brand's personality and conveys a message to the users. We all heard the warnings to stay away from fonts like Comic Sans and Papyrus. However, if not correctly used, thousands of fonts will completely mess up the entire brand image.
Most good designers know about the rule that all graphic designers must follow. Do not use more than three fonts that complement one another. For instance, it is a red flag if a designer uses four or five fonts that don't go well together and do not represent the brand. If the designer uses more than five fonts, that's a disaster.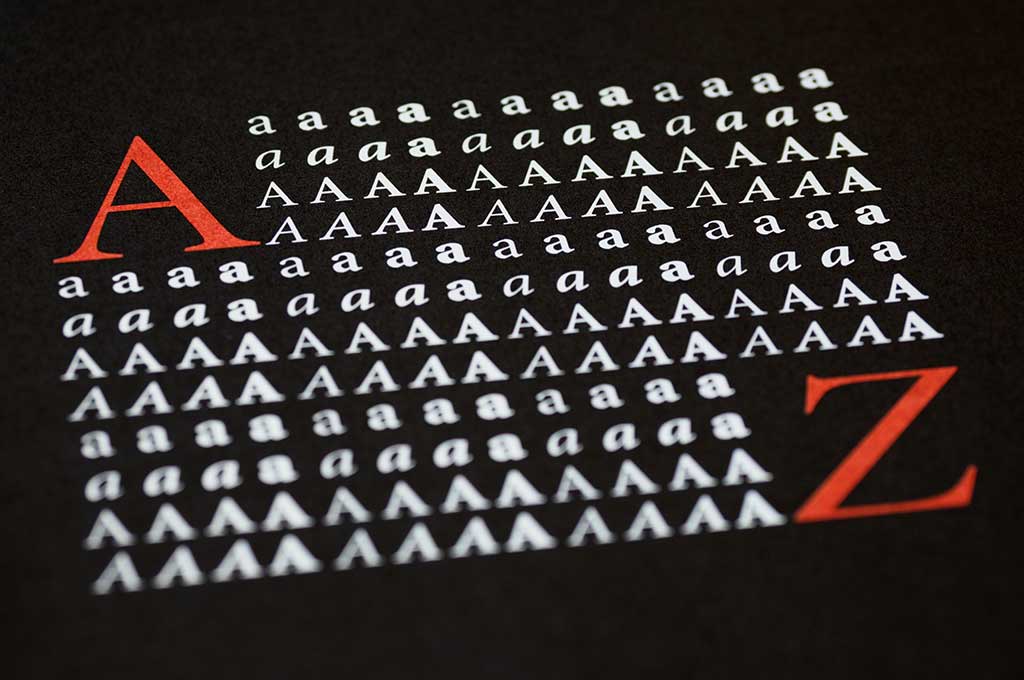 A designer should know that every font has its specific area of use. They should also keep in mind what font to use for body text, headings, titles, and logos.
Eye trail is a crucial concept in modern graphic design. With it, designers guide the customer across the website page/scene and emphasize the most critical parts of it. In order to accomplish that, the whole design should work together —  so the user assesses a headline, a small paragraph in the text, or other elements in the correct order. 
Bad designers cannot do that. They think small, not seeing the whole picture as one, designing every detail apart from others and uniting them in the end of the work.
Costumers should know where to look and understand the designer's message. The designer has failed if a user is confused after looking at a design or doesn't understand the message. Every passage, every element ought to have a clear point. You must complete the design in a way that the customer understands what to do and where to click in the first few seconds of usage. 
Similar to typography, colors can conjure different feelings or reactions from viewers. A good designer has studied color combinations thoroughly and used them according to the field they are working in. The importance of colors cannot be underestimated, and, in most cases, it is the color that drives away or attracts the customer in the first place. 
The color ought to represent the brand and its message. Good designers choose the right color for different compositions and know how to use suitable mixes in order to receive the best outcome. Bad designers, on the contrary, don't know how to combine specific colors and often don't understand what colors to use to transmit the right tone of voice.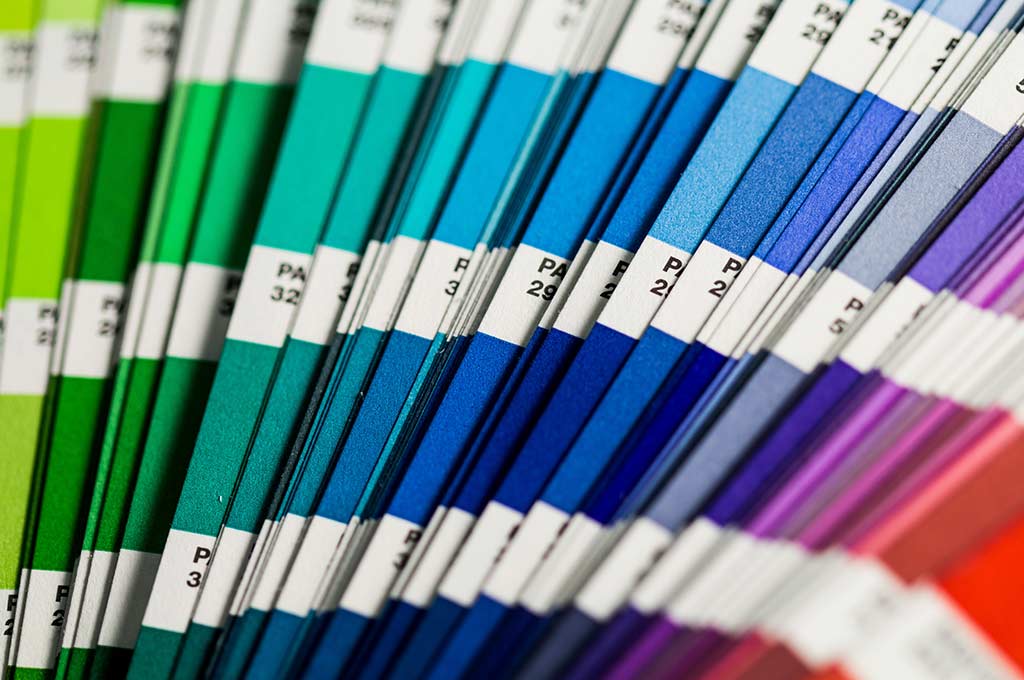 How to Not Be a Bad Designer?
Obviously, every good designer has been bad at a point in their career. Nobody can create perfect graphic designs without the right amount of knowledge, experience, and talent. Becoming a successful designer is a choice every novice has to make sooner or later, and a list of pro tips will come in handy for each creator. 
Some unique people can tackle a job with little or no education, just with the power of talent and passion. However, most aren't so good at avoiding studying and learning altogether and still getting high-paid jobs.
If you decide to embark on a graphic designer career, the first thing you should do is find at least a course that will provide the basics and practical skills for you to be ready for the outer world. This chapter of your career has an informative character. It means that you should be prepared to study hard and absorb every bit of knowledge that professors and colleagues are giving you.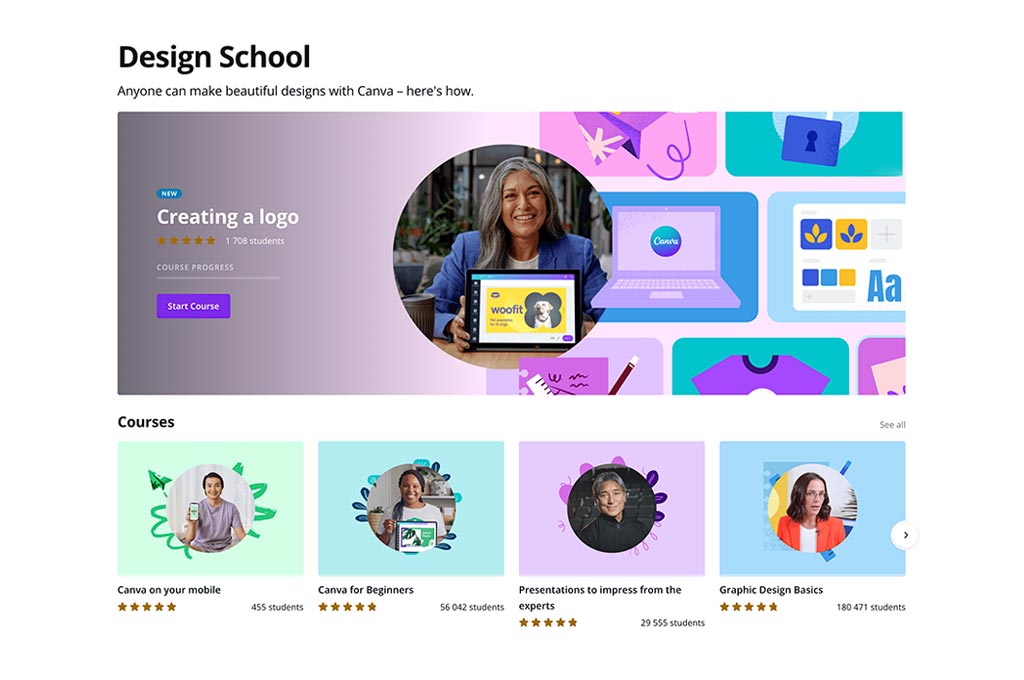 Here are some courses and institutes that might help you achieve that: 
Alison Online
Udemy: Introduction to Graphic Design
Massachusetts Institute of Technology
A Brief History of Typography
Canva Design School
This first step makes your life easier because designers with a degree and no experience are more likely to be hired than designers with no experience and no degree. However, like most others, this industry rates experience higher than education. So if you aim to become the ultimate candidate for every job, try to get both experience and education.
If you choose to skip the first step, gaining experience will be much more challenging and painful for you. Hence, it is not impossible. 
The best way to start gaining experience is by applying for minimal jobs that pay little money. This way, you'll get a lot of practice and time to improvise and try new things because small jobs often imply little to no responsibility. It doesn't mean that you shouldn't complete the work correctly though. It just means that you can propose your ideas and realize your thoughts and, if the client will be happy about them, it's even better!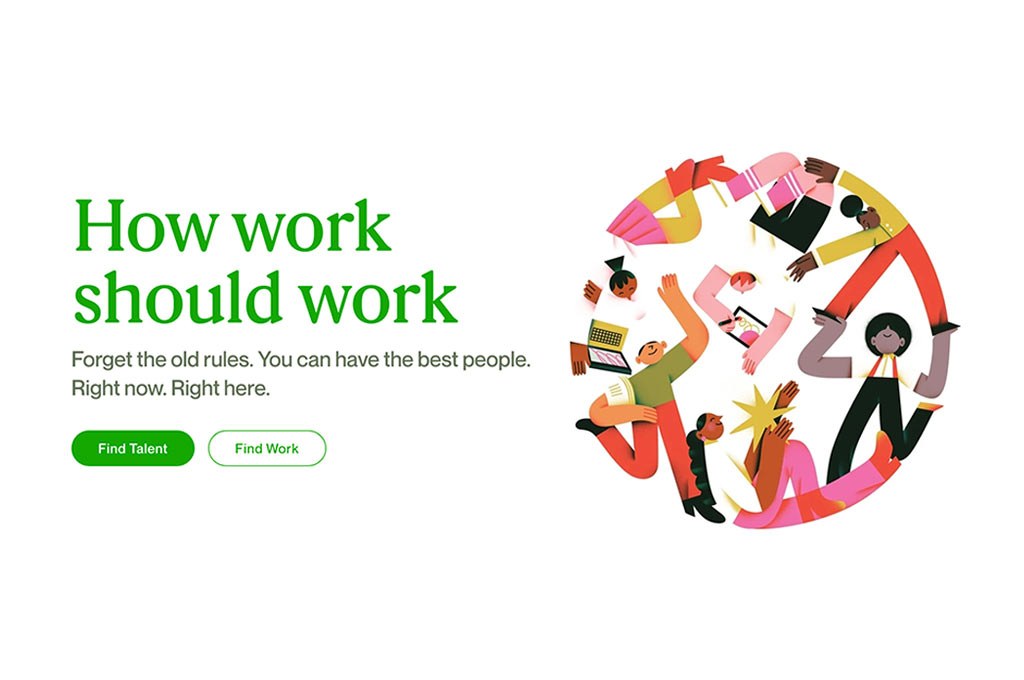 Kimp: It isn't a freelance website per se. But they are an excellent alternative for businesses looking to hire a freelance designer. Kimp is a graphic design company that provides unlimited revisions and requests for a low monthly rate. This website lets you work on up to 3 tasks at one time, which can create double the output of other unlimited design platform options. You can purchase additional subscriptions to up the ante if you need an even more significant result.
Upwork: As one of the most popular websites for freelancers and hire managers, Upwork provides unlimited opportunities for freelancers. If you aren't experienced enough for an agency job, this is the website you should start with. However, the competition is high, and you need to organize your profile perfectly in order to get some clients. Besides gaining experience, you can grow professionally inside Upwork's structure and become a successful freelance graphic designer with complex ongoing projects.
Although it might seem easy, the chances of not getting hired are very high. If you can't find the right job, no need to give up. You can try making your designs to post them on Behance or Dribbble and grow your portfolio like that. It already worked with many designers, so if you are lucky enough, the employers can appreciate the enthusiasm and give you a chance. 
It's always a good thing to have a project of your own on your resume. Even if it's not particularly successful, it shows your ability to work hard and concentrate on essential things. Let's take a blog, for example. The amount of work you put in and, more importantly, the quality of the design can make a difference when your candidature is revised.
However, you need to know about the risks and possible outcomes if you start this adventure.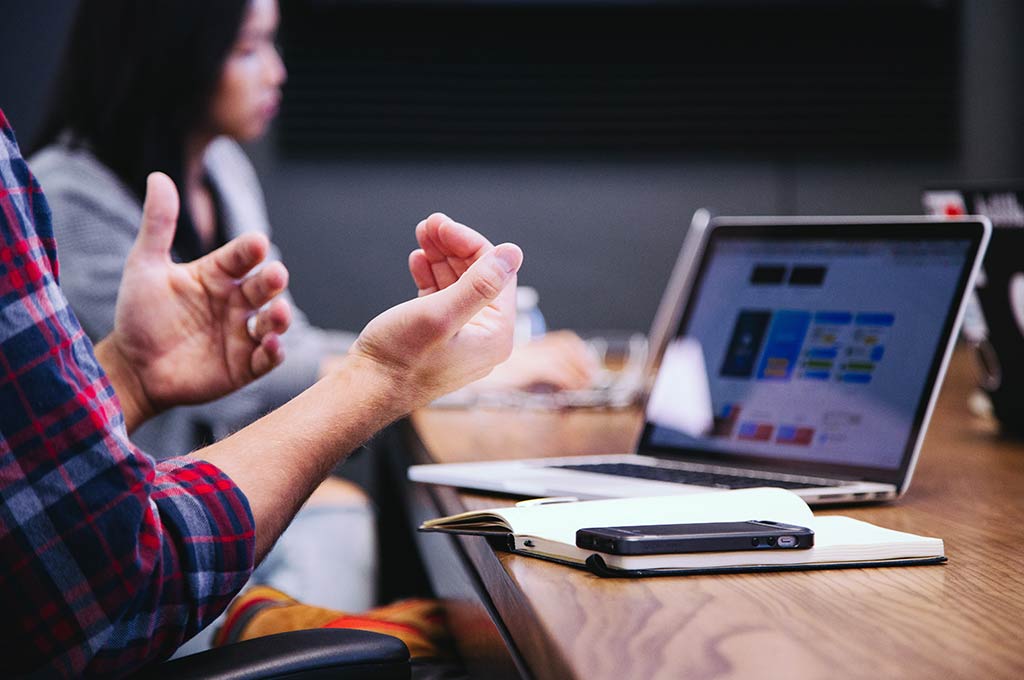 Firstly, a project takes time and money. My advice is to set it up when you have a pretty good job that will pay all the costs and leave you a little free time to work on it. Yes, it's hard, but it will definitely boost your career. 
Another essential thing to remember is the positive outcome that will motivate you throughout the process. Such a project display on your resume will attract more prominent companies and agencies interested in your services, and, most importantly, your graphic design skills will get higher and more complex. 
Networking is the most interesting and informative things for every designer. It can take a lot of time and work to establish new connections, but it becomes a crucial thing in your career when you succeed. 
The main point here is to build relationships with other graphic designers. Here, it might help you a lot during the first few years of your career. 
Another great perk of such relationships is the fact that, besides advice and great insights, you may find a more prestigious job this way. 
Frequently Asked Questions