The Designest may receive compensation from companies, products, and services featured in this publication. For more details, please refer to our Affiliate Disclosure page.
As an artist, I constantly navigate the intricate world of digital technologies. I've always felt that the tools I choose — from design software to drawing tablets — can either make or break my creative process. While a high-end, expensive graphics tablet with its array of advanced features might seem like a dream, not everyone has the luxury of making such a hefty investment. Does that mean budding artists or hobbyists should compromise on quality? I absolutely don't think so. Even the cheapest drawing tablet has a lot to offer! 
However, diving into the market of drawing tablets to find the right fit can be daunting. With terms like 'pressure sensitivity', 'active drawing area', and 'stylus ergonomics' thrown around, a beginner could easily find themselves in turbulent waters. Add to this the challenge of  finding a gadget that doesn't burn a hole in the pocket, and you've got yourself a quest.
But fret not: this is precisely where my guide swoops in to save the day. I've delved deep into the world of affordable drawing tablets, testing, doodling, sketching, and often marveling at the offerings of each. My journey was guided by the one and only mission: to find devices that deliver on performance without demanding a king's ransom. 
Dive in and explore my top 10 best drawing tablets on a tight budget, and remember: in the realm of art, passion and talent reign supreme, tools are just the medium. Let's help you find a cheap tablet that's just right for you. 
Top 3 Best Cheap Drawing Tablets
Compact and portable 6.0 x 3.7 in active drawing area
Battery-free stylus with a comfortable grip
Supports 60 degrees of tilt brush effect
Reliable and consistent pressure sensitivity (2,048 levels)
Redesigned ergonomic shape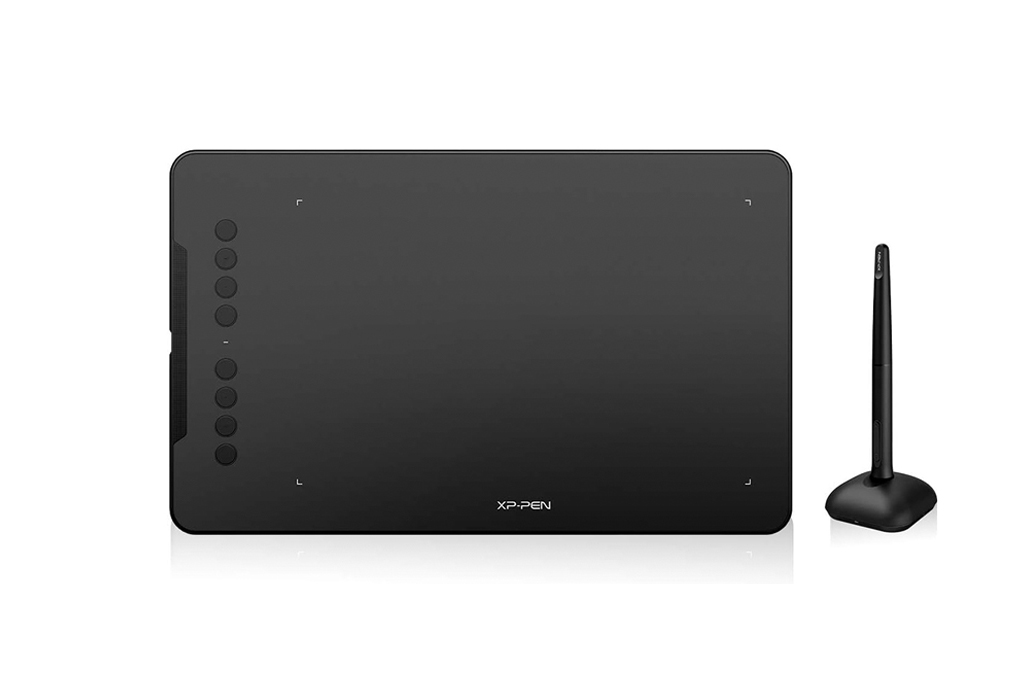 10 x 6.25 inches active drawing area
Supports 60 degrees of tilt brush effect
8192 levels of pen pressure sensitivity
8 customizable ExpressKeys
Thin and lightweight design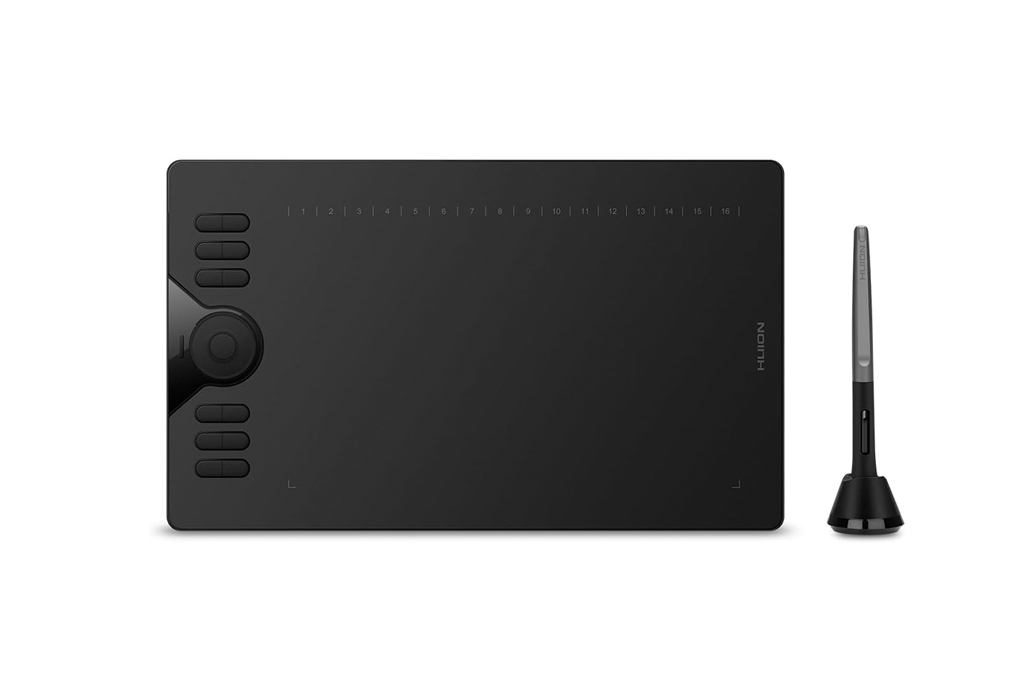 Expansive 10 x 6.25 inch drawing area
Supports 60 degrees of tilt brush effect
8192 levels of pressure sensitivity
12 customizable press keys and 16 soft keys
Supports Android devices
Ultra-responsive touch ring
The best affordable drawing tablet in its size, the Wacom One CTL-472-N beautifully combines precision and simplicity, making digital drawing accessible to everyone and everywhere. 
Active drawing area: 6.0 x 3.7 in
Pen pressure sensitivity: 2,048 levels
Connections: USB
Compatibility: Windows, macOS
Compact and lightweight, great for portability
Reliable brand reputation
Seamless software integration
Smaller drawing area compared to some competitors
No express keys
No multi-touch capabilities
When I unboxed the Wacom One, I completely forgot I'd ordered a cheap drawing tablet! It instantly gave me that feeling of owning a premium product, without the hefty price tag. Having tried numerous devices over my design career, it's a bit refreshing to find such quality in a budget graphics tablet. 
First, the screen size is ideal. It's a sweet spot between having enough room for detailed designs and not being overly cumbersome for those cafe work sessions. The battery-free stylus is one of the highlights for me. In comparison to other graphics tablets on the list, the pen pressure sensitivity of the Wacom One is impeccable: it doesn't just recognize your strokes; it understands them. The fluidity it offers is unparalleled, especially in this price range. You won't find jagged lines or unregistered strokes here. It feels almost like sketching on paper, which is a huge compliment for any graphics tablet. 
The battery life? It's up there with the best, making all-day design sessions possible. Connectivity is a breeze, and the weight: this drawing tablet is perfect for those who prioritize mobility. 
Another incredible feature? Its software compatibility allows you to express ideas seamlessly. While many cheaper tablets can be picky about which programs they work best with, the Wacom One is just a versatile drawing tablet. From Adobe Photoshop to Illustrator, from CorelDraw to ZBrush, it has consistently delivered outstanding performance. 
As for build quality, it feels sturdy and reliable. It doesn't scream 'budget drawing tablet' nor feel cheap, so aesthetics lovers will definitely enjoy this device. What's also great, even after lengthy use, heat generation remains minimal, and there's no annoying fan noise to grapple with. The only thing is, I would personally recommend using a screen protector: the screen scratches quite easily, and even though it's not an expensive graphics tablet, you'd still want to keep it in mint condition. 
Let's sum up: the Wacom One by Wacom CTL-472-N is a top-tier choice for those on a tight budget. Even though it's a smaller tablet compared to other options on my list, it pairs Wacom's renowned quality with an accessible price, making it a gem for both budding and professional artists. Considering its value for money, it is simply the best cheap drawing tablet you can find. 
Melding ergonomic design with top-tier performance, the XP-PEN Deco 01 V2 is a digital illustrator's dream come true and the best cheap Android tablet.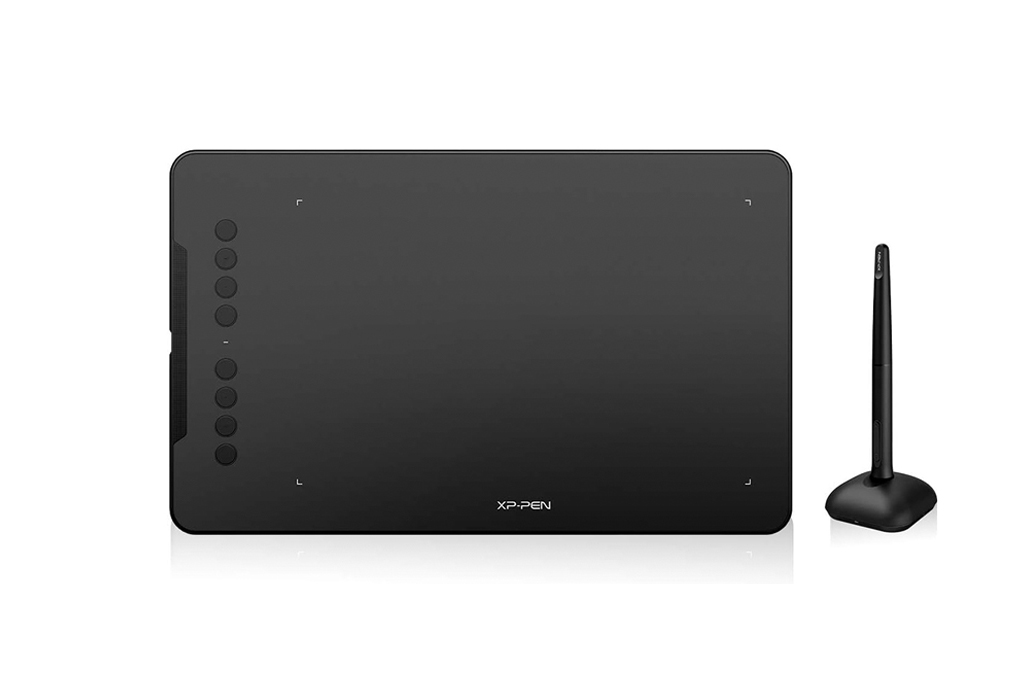 Active drawing area: 10 x 6.25 in
Pen pressure sensitivity: 8,192 levels
Connections: USB
Compatibility: Windows, macOS, Android
Tilt recognition
Large active area
Thin and lightweight design
8 customizable shortcut keys
Some may find the surface too smooth
When I first got my hands on the XP-PEN Deco 01 V2, I was genuinely surprised by the quality for its price. The drawing tablet has everything you need to start drawing right away: a stylus, pen holder, drawing glove, screen protector, etc. 
The generous screen size immediately stood out to me, providing enough space without compromising too much on portability. The stylus feels comfortable in hand, and its accuracy and sensitivity are pretty on-point. It offers 8192 levels of pressure sensitivity, a feature that gives depth to your strokes and sketches. And, to my delight, the digital pen supports ±60° tilt sensitivity, enhancing its versatility and allowing for more natural shading and pen stroke variations. 
The XP-PEN tablet features eight shortcut keys, which can be a massive boost in productivity. These keys can be programmed to suit individual workflow preferences, whether it's zooming, changing brush sizes, or any other frequently used function. 
Whether it's Adobe Photoshop, Illustrator, Clip Studio, or even open-source software like Krita, the Deco 01 V2 plays well with them all. The drivers of this budget tablet ensure a smooth integration, making it a versatile choice regardless of your preferred software. Lag? Minimal. I've worked with pricier tablets that had more latency than this. 
What I absolutely love is the battery life; it really holds its own during long design sessions. The connectivity options are ample for most users, and the tablet's lightweight nature makes it my go-to for on-the-move projects. 
In terms of build, it feels solid, hinting at good durability. And even after using it for hours, the heat generation was minimal. Thankfully, no noisy fan interruptions during those intense design moments. 
Let's sum up: the XP-PEN Deco 01 V2 is a stellar and second-best budget drawing tablet that offers an expansive drawing area and a fantastic stylus. It has minor imperfections, but the overall performance and value it delivers are undeniable. If you're a digital artist looking for an affordable yet competent drawing companion, give this a shot! 
Offering a unique blend of portability and power, the HUION HS610 is a go-to for designers who refuse to compromise on functionality while on the move.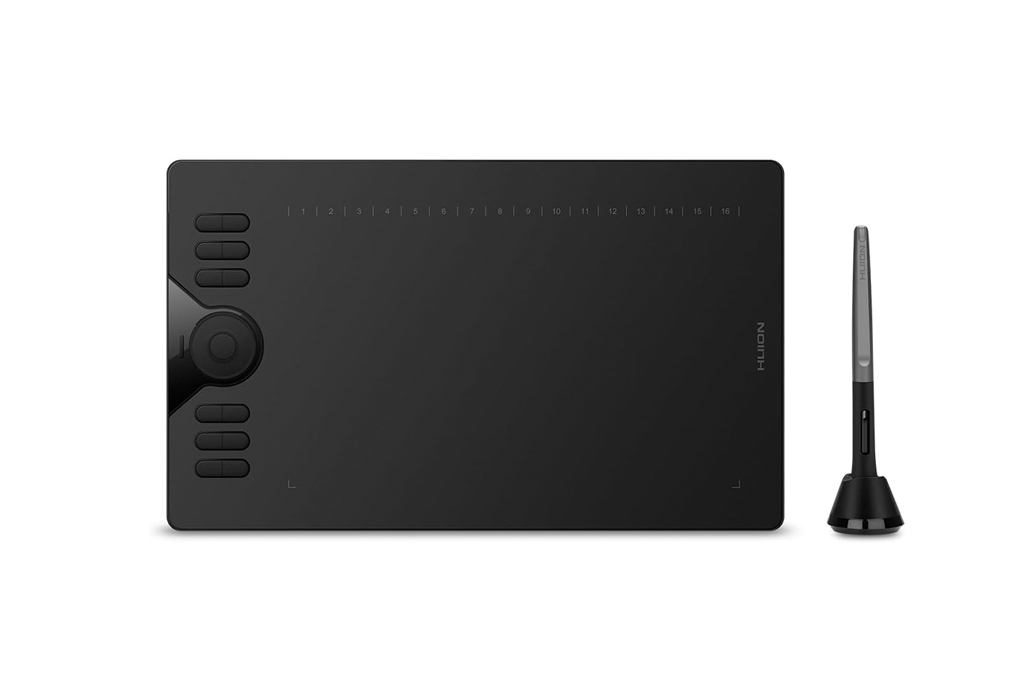 Active drawing area: 10 x 6.25 in
Pen pressure sensitivity: 8,192 levels
Connections: USB-C
Compatibility: Windows, macOS, Android
Tilt recognition
Support for both finger touch and pen input
12 express keys and 16 soft keys
Highly customizable
Some users report software compatibility issues
Touch ring can be sensitive
From the moment I unboxed the HUION HS610, I was drawn to its slim design. With a comfortable drawing area of 10 x 6.25 inches, it offers plenty of space for expansive sketches, yet remains compact enough for on-the-go designers like me. 
The stylus technology is impressive, with 8192 levels of pen pressure sensitivity. It delivered a nearly flawless performance, mimicking a real pen-on-paper experience. I especially appreciated this pressure-sensitive pen also supports tilt functionality (±60) allowing me to achieve varying line thickness and opacity. 
A distinctive feature of the HS610 is the touch ring, used for tasks like zooming, changing brush sizes, or even scrolling through your digital art. Surrounding the touch ring are 12 customizable express keys. It's compatible with popular drawing software such as Illustrator, Photoshop, and even Krita. The compatibility with Android devices is a cherry on top, allowing for mobile creativity. 
One of the things I adore about the HS610 is its lightweight design. Weighing just under 600 grams, it's perfect for on-the-go artists. The tablet feels sturdy, designed with a mix of hard plastics that don't feel cheap. 
Another great feature of this budget graphics tablet is that it can be used both wired (via USB-C connectivity) and as a wireless tablet, which adds to the overall user experience.
However, prolonged usage made me notice a slight heating up of the tablet. While the build quality was sturdy, it wasn't premium. 
Let's sum up: the HUION HS610 is a beautifully designed tablet that punches above its price range in performance. It's full of great features such as a large active drawing area, 8192 levels of pen pressure sensitivity, and tilt recognition which isn't available in most cheap drawing tablets — and all of this is packed in a compact size meaning that you can truly work from anywhere. 
Meticulously designed for the modern beginner artist, the GAOMON M10K2018 is an excellent tablet designed for comfortable and precise drawing.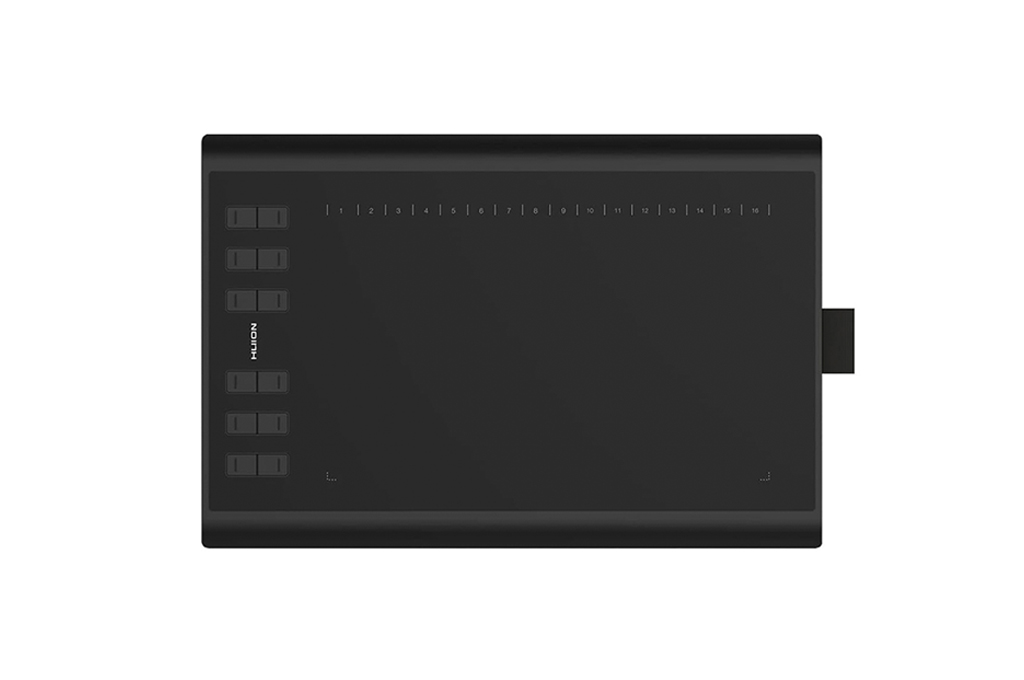 Active drawing area: 10 x 6.25 in
Pen pressure sensitivity: 8,192 levels
Connections: USB
Compatibility: Windows, macOS
10 customizable shortcut keys
Battery-free stylus
Touch ring for easy zooming and rotating
Some users report occasional driver issues
Tablet surface can be overly smooth for some
When I first held the GAOMON M10K2018, it felt different, in a good way. While its 10 x 6.25-inch drawing space is standard, the touch ring is where it truly shined. Switching between brushes, zooming, or just adjusting my canvas, the touch ring provided an intuitive experience. 
The stylus, though accurate with its 8192 pressure levels, surprised me with its ergonomic design, ensuring minimal hand fatigue during long drawing sessions. Compatibility? Never an issue. But what genuinely made it a favorite was the unique design — minimalistic, with a hint of elegance. It wasn't just another tablet; it felt like a designer's statement piece. 
An array of ten express keys and 16 function keys await your customization. The touch ring in the middle provides smooth zooming and brush adjustments. 
And for someone who occasionally spills coffee, its anti-slip design was a godsend, providing stability during intense design sessions. 
One concern many have with budget tablets is their tendency to heat up during extended use. The M10K2018, however, manages heat efficiently. Even after hours of continuous use, this drawing pad remains relatively cool to the touch. Its durability is notable as well, promising longevity even with rigorous daily use. 
Let's sum up: GAOMON M10K2018 isn't merely a tool, but an extension of an artist's personality. Its unique touch ring and aesthetic design make it stand out in a sea of generic drawing tablets. 
Compact yet powerful, the Wacom Intuos Small is a testament to the fact that size doesn't define capability, making it a favorite among budding graphic designers.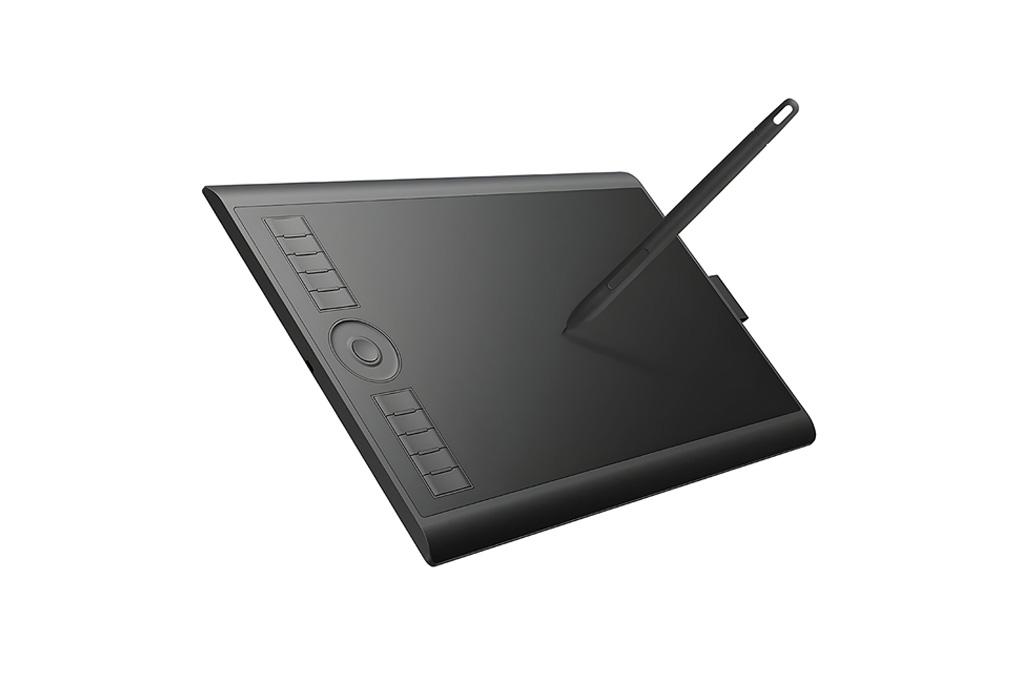 Active drawing area: 6.0 x 3.7 in
Pen pressure sensitivity: 4,096 levels
Connections: USB, Bluetooth
Compatibility: Windows, macOS
Compact design with wireless capabilities
Reliable brand with robust software support
Comes with free creative software
Smaller drawing surface
Fewer express keys than competitors
Yes, another Wacom in my collection of best-budget drawing tablets! 
Aesthetically, the Intuos Small is minimalistic, sporting a sleek matte finish. Traveling and designing go hand in hand for me, and this compact drawing tablet became my go-to companion. Its 6.0 x 3.7 inches of space is deceptive — I've crafted intricate designs without ever feeling restricted. The battery-free pen is a joy to use, and the 4096 pressure levels felt just right for sketching out my ideas. 
Drawing on the Intuos feels intuitive. The surface texture provides just the right amount of friction, reminiscent of a pencil gliding over quality paper. The two buttons on the side of this drawing pad come in handy for shortcuts, and I've customized mine for undo and erase — a real time-saver! 
But here's the fun part — the built-in Bluetooth! Freed from cables, I could sketch from my balcony, couch, or even in a park. It felt liberating, changing the way I viewed workspace constraints. 
Its durable build meant it survived more than a few drops, making it feel like the rugged little warrior of my design toolkit. 
Let's sum up: the Wacom Intuos Small is a gem. It's perfect for those just stepping into the digital art world or seasoned artists looking for a portable and budget drawing tablet. While it doesn't have the bells and whistles of Wacom's pro range, it offers reliability, ease of use, and most importantly, an authentic drawing experience. It's a testament to Wacom's legacy, where quality is not sacrificed for affordability. 
With its expansive drawing area and pen precision, the Huion Inspiroy H1060P ensures that every artist's stroke is a statement of perfection.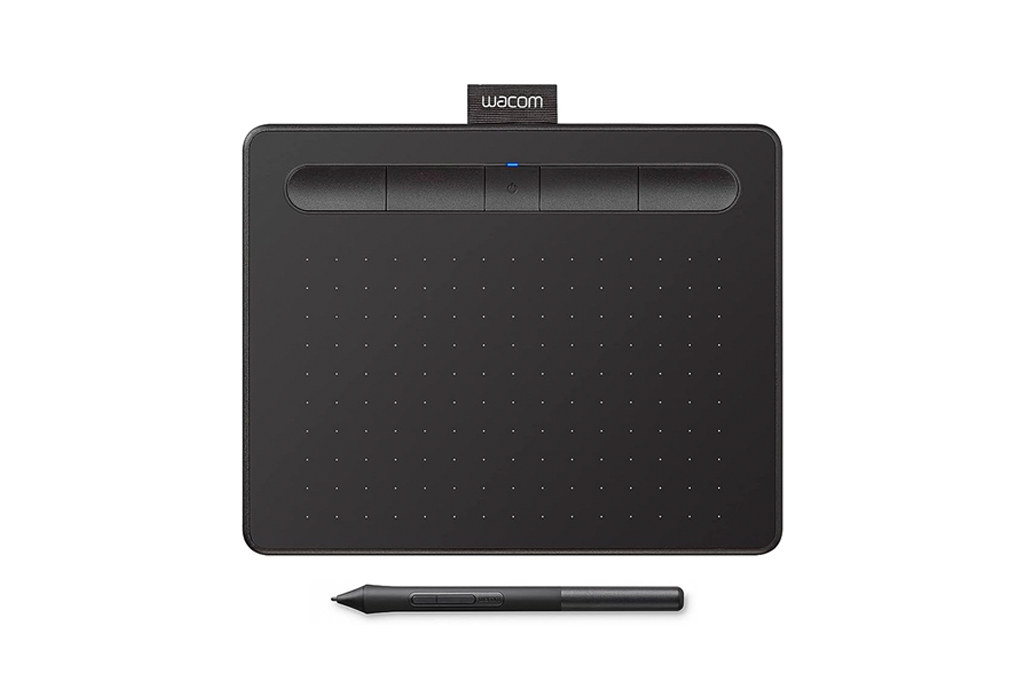 Active drawing area: 10 x 6.25 in
Pen pressure sensitivity: 8,192 levels
Connections: USB
Compatibility: Windows, macOS
Tilt support for more dynamic strokes
12 customizable express keys
Durable build
Some users might prefer a touch ring over express keys
May have slight initial activation pressure
Ah, the Huion Inspiroy H1060P, a tablet that felt like it truly understood my design quirks. It wasn't just the 10 x 6.25-inch drawing space that appealed to me, but the fluidity it offered when I was sketching out intricate designs. With its pen, every brushstroke felt natural, just as if I was wielding a traditional brush. 
One of the tablet's standout features is the battery-free stylus, eliminating the need for frequent charging. The pen feels ergonomic, fitting comfortably in the hand for extended periods. The absence of a battery doesn't make it any less responsive or accurate. 
Compatibility was a breeze — whether I was dabbling in Photoshop, trying new techniques in Illustrator, or even exploring the world of ZBrush. 
The 12 hard express keys on the side are customizable and offer quick access to your favorite shortcuts. Additionally, the 16 soft keys at the top are a nice touch, ensuring your most-used commands are always within reach. 
Although its express keys streamlined my workflow, what I cherished was the surface texture of this drawing pad. It mimicked a canvas, blending the digital and traditional art experience seamlessly. 
Let's sum up: the Huion Inspiroy H1060P isn't just a tablet; it's a bridge between the tactile and digital art worlds. It's for those who value nuanced design experiences (as nuanced as it can be in the world of cheap drawing tablets). 
The Huion Inspiroy Q11K stands out as a beacon of innovation, offering artists a harmonious blend of comfort, precision, and durability packed in a wireless tablet.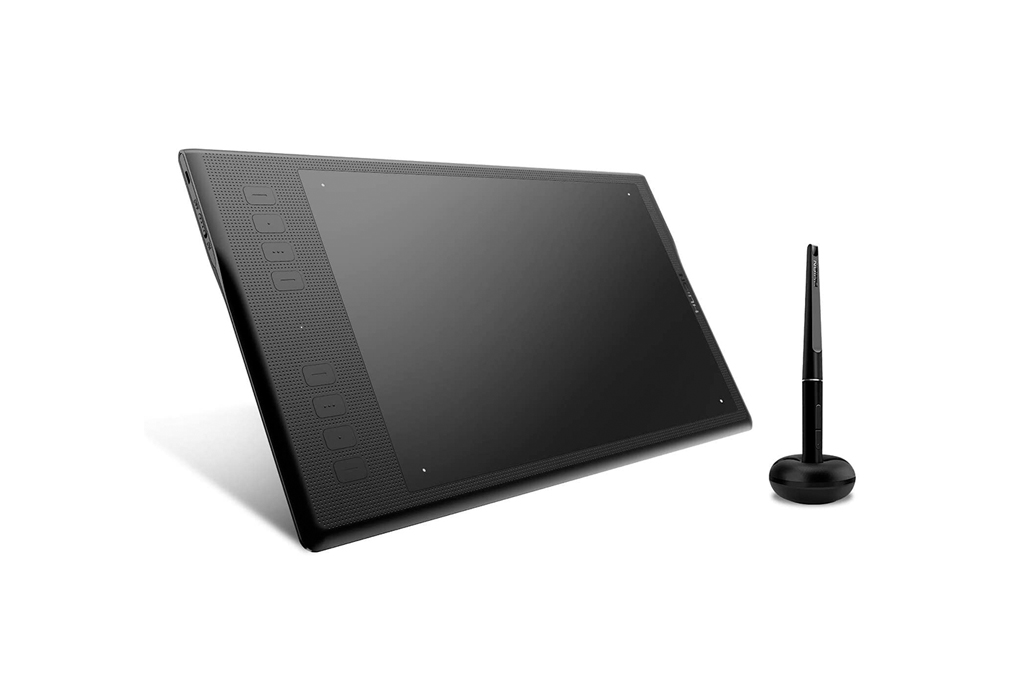 Active drawing area: 11 x 6.875 in
Pen pressure sensitivity: 8,192 levels
Connections: USB, Wireless
Compatibility: Windows, macOS
Large active drawing area
Wireless capabilities
Long battery life
Bulky design
Some report occasional wireless disconnections
Diving into the world of digital design with the Inspiroy Q11K was a captivating experience. Spanning a whopping 11-inch workspace, this affordable drawing tablet presents a canvas that's large and enticing, yet surprisingly lightweight. For those like me who enjoy a bit more elbow room while sketching or painting, this is a treat. 
The tablet's pen is a heavyweight contender in its own right: battery-free, consistent in responsiveness, and offering 8192 levels of pen pressure sensitivity. It glides seamlessly, allowing for meticulous detailing or bold strokes, capturing the essence of each brush movement. 
On the software front, the Inspiroy Q11K seamlessly integrates with a majority of the industry-standard programs, making it a versatile choice for designers of all specialties. I put it to the test with Photoshop, CorelDraw, and even ZBrush without a hitch. 
Connectivity is achieved via a reliable USB connection or wirelessly, offering flexibility in your workspace setup. And oh, those customizable keys! Eight of them are placed intuitively and fully programmable to match your workflow. 
There were a couple of drawbacks, though. After extended use, the tablet gets a tad warmer, but nothing concerning. The build feels sturdy but not premium. 
Let's sum up: the Huion Inspiroy Q11K is a great tablet for those creative professionals seeking a larger drawing space at an affordable price. Despite a couple of minor drawbacks, its performance and features position it as a top contender in the budget range. 
A powerful tablet with extensive OS compatibility that'll take your creative work to the next level at a budget-friendly price. 
The VEIKK VK1060PRO was a delightful surprise in the budget category. Boasting a 10 x 6-inch drawing area, it provides a spacious platform for both intricate details and broader strokes, without feeling cumbersome. 
Its battery-free pen boasts a stunning 8192 levels of pressure sensitivity. The accuracy is commendable, ensuring your lines and strokes are represented just as you envisioned. 
For software junkies, the VK1060PRO stands tall, playing well with most of the popular drawing software I threw at it. Be it Illustrator, Manga Studio, or Clip Studio Paint, the experience was fluid. 
Connectivity-wise, it uses a USB-C cable. The tablet's eight customizable shortcut keys and a touchpad in the middle add a touch of convenience, ensuring tools and functions are just a tap away.  
A downside? After about three hours of continuous work, I felt the tablet becoming slightly warm. Not a deal-breaker but something to be aware of. 
Let's sum up: VEIKK VK1060PRO offers a great digital drawing experience, given its price point. Its compatibility, customization options, and overall performance make it hard to overlook in the affordable tablet segment. A fusion of art-school nostalgia with state-of-the-art tech, it feels less like a tool and more like an artist's treasured sketchbook. 
The UGEE M708 V3 is a testament to the beauty of ergonomic design, making prolonged drawing sessions a joy and turning dreams into digital realities.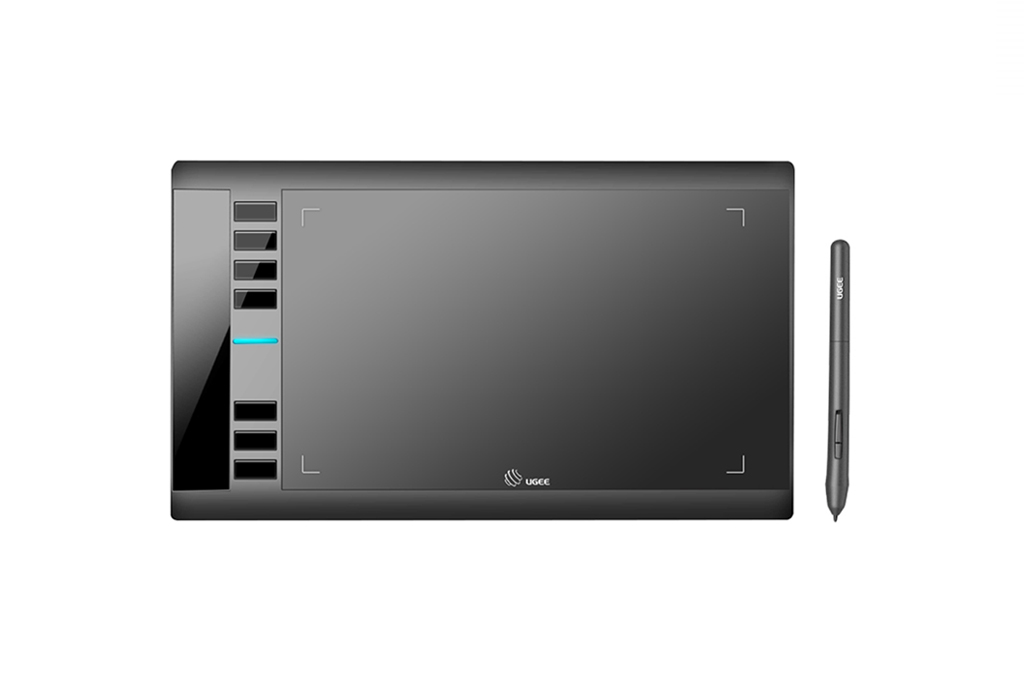 Active drawing area: 10 x 6 in
Pen pressure sensitivity: 8,192 levels
Connections: USB
Compatibility: Windows, macOS
8 express keys for shortcuts
Large active area for its price
Responsive stylus
Requires frequent recalibration
Drivers may occasionally glitch
UGEE's M708 V3 felt like a pleasant throwback to the design tools of old with a modern twist. With a generous 10 x 6-inch workspace, this graphics tablet gave me ample room to pour out my creativity. 
However, what sets the UGEE M708 V3 apart isn't just its size. Pressure-sensitivity compatible (8,192 levels), it offers a highly responsive and nuanced digital drawing experience. As I moved the stylus across the tablet, I was struck by how smoothly it translated my lightest strokes and my heaviest pressures, capturing the intricacies of my hand's movement.  
One might think that budget-friendly tablets would compromise on software compatibility, but the UGEE M708 V3 pleasantly surprised me. It worked seamlessly with a range of software, from the Adobe Suite to Corel Painter and even open-source options like Krita. However, I'd advise new users to ensure their software settings are optimized for this tablet to ensure the best experience. 
What also makes this cheap drawing tablet good is its intuitive eight user-defined shortcuts. I found myself setting them up for not just design tasks, but quick commands for everyday computer use. 
In terms of build quality, the UGEE M708 V3 feels sturdy. It's not exceptionally heavy, ensuring portability, but it doesn't feel flimsy either. The tablet's surface has a slight texture that mimics the feel of drawing on paper, providing that tactile feedback that many artists, including myself, absolutely cherish. 
But the ace in the hole? Its aesthetic appeal. With a sleek design, this drawing tablet added an air of professionalism to my workspace. Every time colleagues or friends visited, their eyes were instantly drawn to it, making it not just a tool but a conversation starter. 
Heat generation is minimal, even after hours of use. I could comfortably rest my hand on this drawing tablet without feeling any significant warmth. The absence of any noisy fans further added to my comfortable drawing experience. 
On the flip side, while the stylus is accurate, it does lack tilt recognition, something I've grown accustomed to with pricier models. Additionally, connectivity is mainly via USB, which might not be as versatile as some of the other tablets that offer wireless options. 
Let's sum up: UGEE M708 V3 isn't just about functionality. It's an excellent drawing tablet delivering an amalgamation of form and function that not only serves as a designer's trusty sidekick but also a centerpiece of a modern workspace. 
Perfect for the gaming artist, the GAOMON S620 OSU merges the worlds of creativity and play, offering a dynamic budget tablet for both artistic endeavors and not-so-creative activities.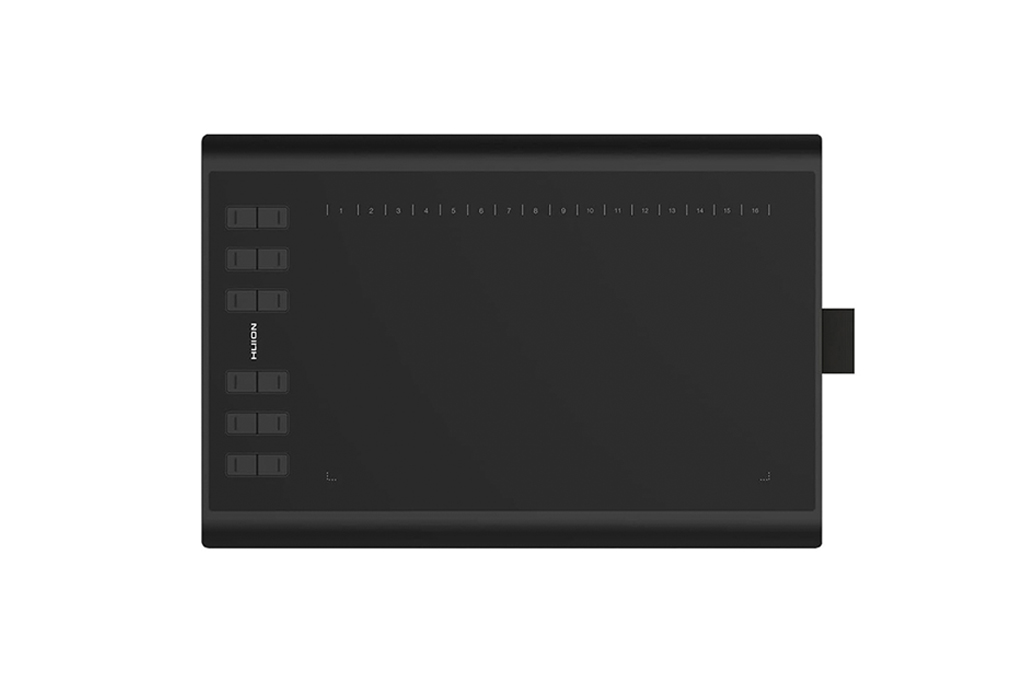 Active drawing area: 6.5 x 4 in
Pen pressure sensitivity: 8,192 levels
Connections: USB
Compatibility: Windows, macOS, Android
Compact and portable
Designed for both drawing and OSU gameplay
Spacious drawing area
Battery-free pen
Smaller drawing area
Limited shortcut keys
The world of affordable drawing tablets is vast, but few have managed to strike a chord with the OSU gaming community and digital artists alike as the GAOMON S620 has. Having experimented with various tablets in my career, the S620 stands out for its unique blend of features tailored for gameplay and digital drawing. 
At first glance, the 6.5 x 4 inches of active drawing area may seem modest, but in practice, it felt more than adequate, especially for those on the move. This drawing tablet snugly fits into my backpack, making it a trusty companion for spontaneous sketching sessions or intense OSU matches at a cafe. 
Its battery-free pen, with 8192 levels of pressure sensitivity, is a delight. I was genuinely surprised by the responsiveness and precision offered by this compact drawing tablet. Every nuance of my drawing strokes, from gentle shading to bold lines, was captured effortlessly. This precision also shines when playing OSU, ensuring that every beat and rhythm is hit accurately. 
One of the tablet's standout features has to be its four customizable express keys — sure, it's less than other graphic tablets tend to have, but it's still a great bonus. In terms of software compatibility, the GAOMON S620 performs admirably. It played well with popular programs like Adobe Photoshop, Illustrator, and even OSU. The setup was relatively straightforward, and in no time, I was immersed in my designs.  
The build quality is robust, considering its price point. It's lightweight, yet doesn't feel fragile. An added bonus for me was the tablet's surface, which has a paper-like texture. This added an element of realism to my drawing sessions, making the transition between traditional and digital mediums smoother. 
However, every device has its trade-offs. While the S620 is geared towards OSU gameplay, it lacks some advanced features like tilt recognition. Also, its modest drawing area might not cater to professionals looking for expansive canvases. 
Let's sum up: despite being one of the cheapest drawing tablets on my list, the GAOMON S620 OSU is the Swiss army knife of drawing devices. Whether you're sketching out your next masterpiece or aiming for an OSU high score, this tablet ensures you do it in style. While it might not replace high-end tablets for professional work, it surely holds its ground as a reliable and affordable option for enthusiasts and budding artists. It is also the cheapest drawing tablet on my list. 
How To Make The Right Choice of a Cheap Drawing Tablet
Navigating the market of drawing tablets, especially when budget constraints come into play, can be overwhelming, particularly for newcomers. However, purchasing an affordable tablet doesn't mean you have to compromise on quality or specific features you need. I have prepared a comprehensive guide to help you make an informed decision and choose the right drawing tablet.
1. Your Needs 
First and foremost, ask yourself, what will you primarily use the graphics tablet for? Is it for professional digital art, hobby sketching, photo editing, or perhaps teaching online classes? Your specific needs will direct your choice. 
2. Portability
It's easy to get swayed by larger screens, thinking bigger is always better. But remember, larger screens can be cumbersome to transport. If portability is crucial, perhaps a modest, compact size would be more suitable. However, if you're going to be stationed at a desk, drawing tablets with a more extensive drawing area can provide a richer digital drawing experience. 
If you're always on the move, a lightweight tablet can be a godsend. Here you should also think whether you need a wireless tablet or you simply don't care about this issue. 
3. Stylus Quality 
One of the core components of a drawing tablet is its stylus. Higher levels of pressure sensitivity (like 8192) will allow for more nuanced strokes, capturing the intricacies of your hand movements. It's a crucial factor if drawing or design is your primary goal. 
4. Software 
Not all tablets play well with all software. Ensure that your chosen tablet supports the software you intend to use. Popular choices like Adobe Photoshop, Illustrator, or CorelDRAW should ideally be compatible with any good drawing tablet. 
Since you'll be using your drawing tablet together with your laptop, you should also check for compatibility with the operating system you have on your computer. Most tablets are compatible with Windows and macOS, but you should always confirm that. 
5. Lag and Latency

Lag can be the death of an otherwise enjoyable drawing process. Read reviews and, if possible, test the tablet beforehand. A smooth, real-time response is what you're aiming for even in a cheap drawing tablet. However, don't expect too much and be realistic: budget drawing tablets aren't famous for their lag-free performance. 
6. Durability 
Cheap doesn't have to mean fragile. Some budget tablets are surprisingly sturdy. Look for reviews mentioning the tablet's long-term performance and durability. 
7. Additional Features 
Customizable buttons, tilt recognition, and multi-touch capabilities can greatly enhance your experience. While not always present in budget drawing tablets, it's a treat when they are. 
8. User Reviews (Again) 
Lastly, and perhaps most importantly, read both negative and positive user reviews. They offer real-world insights into the pros and cons of a product. Sites like Amazon, Best Buy, and even niche art forums can provide invaluable feedback. 
Let's sum up: choosing the right budget drawing tablet is a balancing act between price and features. Don't rush your decision. Take your time to weigh the options and read reviews. Remember, it's not about finding the most expensive tablet, but the one that fits your needs while offering the best value for money. With the burgeoning tablet market, there's undoubtedly a perfect fit out there for every artist. Dive in, do your homework, and soon you'll be sketching, designing, or gaming away on a tablet that feels tailor-made for you. 
How Do I Evaluate Cheap Tablets For Drawing?
When evaluating the wide range of affordable drawing tablets available on the market, it's vital to remember that 'cheap' doesn't necessarily equate to low quality. Still, the challenge is to sift through the multitude of options and identify those gems that provide the best value for money. So, how exactly did I evaluate cheap drawing tablets? Here are my comprehensive assessment criteria: 
1. Screen Size (Or Active Drawing Area)
A larger screen or drawing area provides a more immersive drawing experience. However, it can also hinder portability. I weigh the pros and cons, considering how the size enhances or limits the artist's flexibility. 
2. Stylus Accuracy and Sensitivity
The pen or stylus is the main tool an artist uses on a drawing tablet. Its responsiveness and sensitivity are paramount. I scrutinize the pen pressure, which can range typically from 2048 to 8192 levels. The higher the sensitivity, the more nuance you can achieve in your strokes. The great thing is, even the styluses of the top-tier drawing tablet with screen offer a maximum of 8192 levels, so you get the same, but on a budget. 
3. Software Compatibility 
Not every tablet works seamlessly with all software. I evaluate compatibility with industry-standard design and drawing software, ensuring artists won't face unnecessary hurdles during their drawing process. 
4. Lag and Latency
A smooth, real-time drawing process is crucial. I assess tablets for any delay or lag between the stylus movement and the line appearing on the screen. Faster response times provide a more intuitive and natural drawing experience. 
As far as even the best cheap drawing tablets go, you should keep in mind that they simply can't be lag-free like a high-end pen display. 
5. Battery Life

A tablet that needs frequent charging can disrupt the creative flow. I prioritize tablets with longer battery life, ensuring that artists can work for extended periods without interruption. 
6. Connectivity Options 
How a drawing tablet connects to other devices can influence its versatility. I look at the range of ports available, such as USB-C, HDMI, or wireless capabilities, to ensure seamless integration with a variety of setups. 
7. Weight 
A tablet's weight plays a significant role in portability. For artists on the go, a lightweight design of the drawing tablet can be a significant advantage. I factor in the weight concerning its size and intended usage. 
8. Build Quality

A well-constructed tablet can withstand the wear and tear of regular use. I assess the build material, the quality of the buttons, and the overall feel of the graphics tablet in hand. 
9. Heat Generation
Extended use can cause some tablets to heat up — this happens to both expensive and cheap drawing tablets. Overheating not only affects performance but can also be uncomfortable for the user. I evaluate how well the tablet dissipates heat and if any active cooling systems are noisy or distracting. 
10. Unique Selling Points
Beyond the standard criteria, I also look for those special features or attributes that make any given drawing tablet stand out. This could be a particularly ergonomic design, extra customizable buttons, or a unique software bundle. 
Let's sum up: I've done my best to select the most relevant criteria for evaluating the drawing tablets on this list. While you could certainly expand upon these and delve even deeper, I believe I've covered the most essential functions of affordable drawing tablets. Keep in mind that my research is subjective; after all, I'm an artist just like you, in search of the best tools to enhance my workflow. I hope my research provides you with practical insights into the world of drawing tablets and assists you in making an informed decision about your future gadget!