The Designest may receive compensation from companies, products, and services featured in this publication. For more details, please refer to our Affiliate Disclosure page.
​Mixing vivid colors with lava-like leaks may sound crazy at first, but then you look at the floating text effect and all your worries fly away on the spot! Whether you're a hardcore horror movies fan or into the psychedelic art house, this tool will come in handy for your designs. All you need to use the effect is a little bit of risky spirit!

Unlimited downloads of 11+ million creative assets. From just $16.50/month.
​This asset is proof that sometimes you can judge the book by its cover — as soon as you see the previews, they will grab all your attention! This effect is bright, eye-catching and versatile: everything you need for a great design in one place.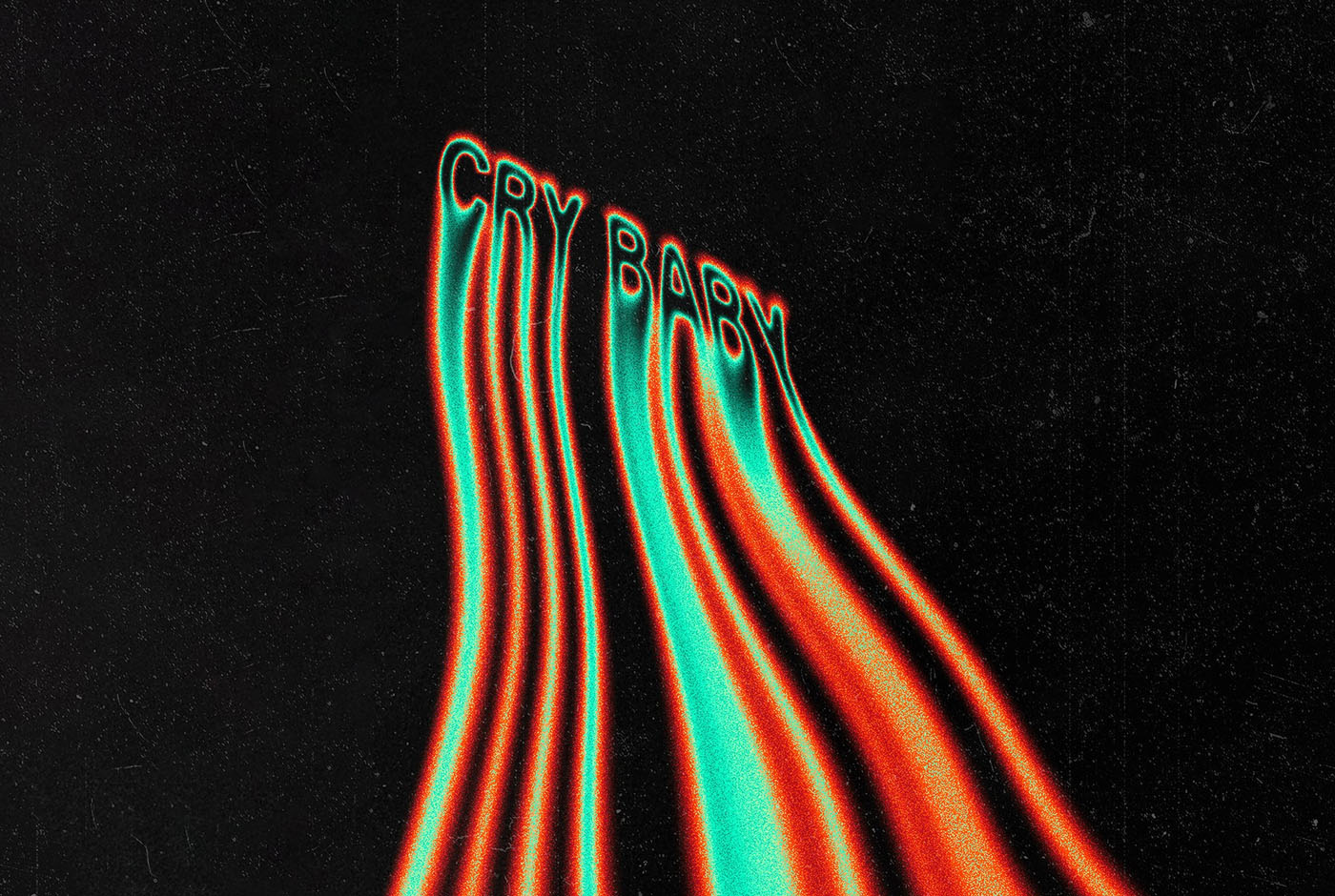 This freebie offers a revolutionary way to elevate your design projects with its weightlessness and 3D illusion. Whether you're a graphic designer or a digital artist, it provides a remarkable way to transform your texts into immersive and attention-grabbing graphics. You can use this effect to bring an added layer of depth and dimension to your designs, as your texts seem to levitate, leaving a striking, lasting impression.
​The floating text effect is not only aesthetically pleasing but also packed with a multitude of technical features. It contains a layered PSD file, ensuring easy customization of your design elements. With a high resolution, it guarantees crisp and clear images. Plus, it is compatible with Adobe Photoshop CS5 and above, ensuring a seamless user experience. Enjoy the privilege of being able to alter the shadow direction and depth, offering the flexibility to adapt to various project requirements. This effect genuinely makes your text come alive, setting a new bar for graphic design standards.
High-quality PSD file;
5000×5000 px, 300 dpi;
​7 color options;
Help file.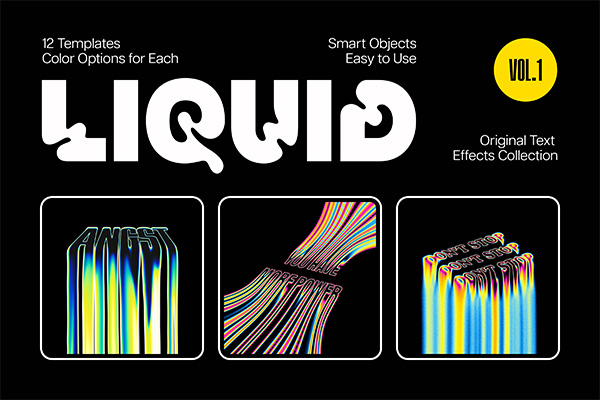 Raft in the flow of these liquid text effects and see them bring you to the implementation of all your creative goals!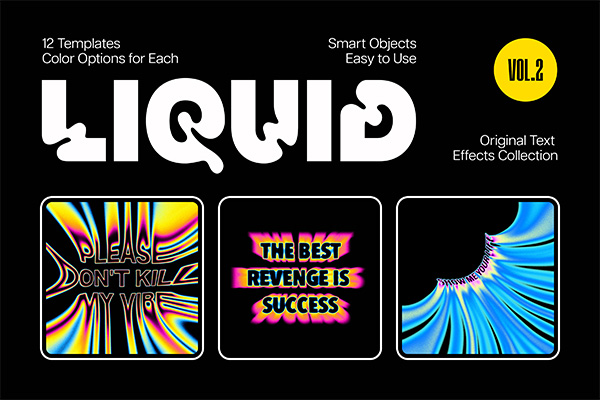 Welcome our new collection of liquid text effects! Melt your text and let the inspiration flow guide your through the creative stream.