The Designest may receive compensation from companies, products, and services featured in this publication. For more details, please refer to our Affiliate Disclosure page.
Collage art assumes absolute creative freedom. Who'll tell what "the correct" collage should be like? Should it contain newspaper cut-outs or hand-drawn art? Should it convey a retro vibe, or can it be modern too? Our creative team believes collage can be precisely what you want it to be, with no implied stereotypes! That's why we're here to suggest something new: a free text effect made recklessly out of plastic tape.

Unlimited downloads of 11+ million creative assets. From just $16.50/month.
Just looking at this text effect makes us envy Design Squad! We are sure the whole creative process behind it was so much fun: from checking how yellow, blue, and purple plastic tapes would go together to modeling the first collage concepts! In fact, we don't know if they did any physical modeling or if it was pure Photoshop mastery, but let's admit that the text effect looks jaw-dropping!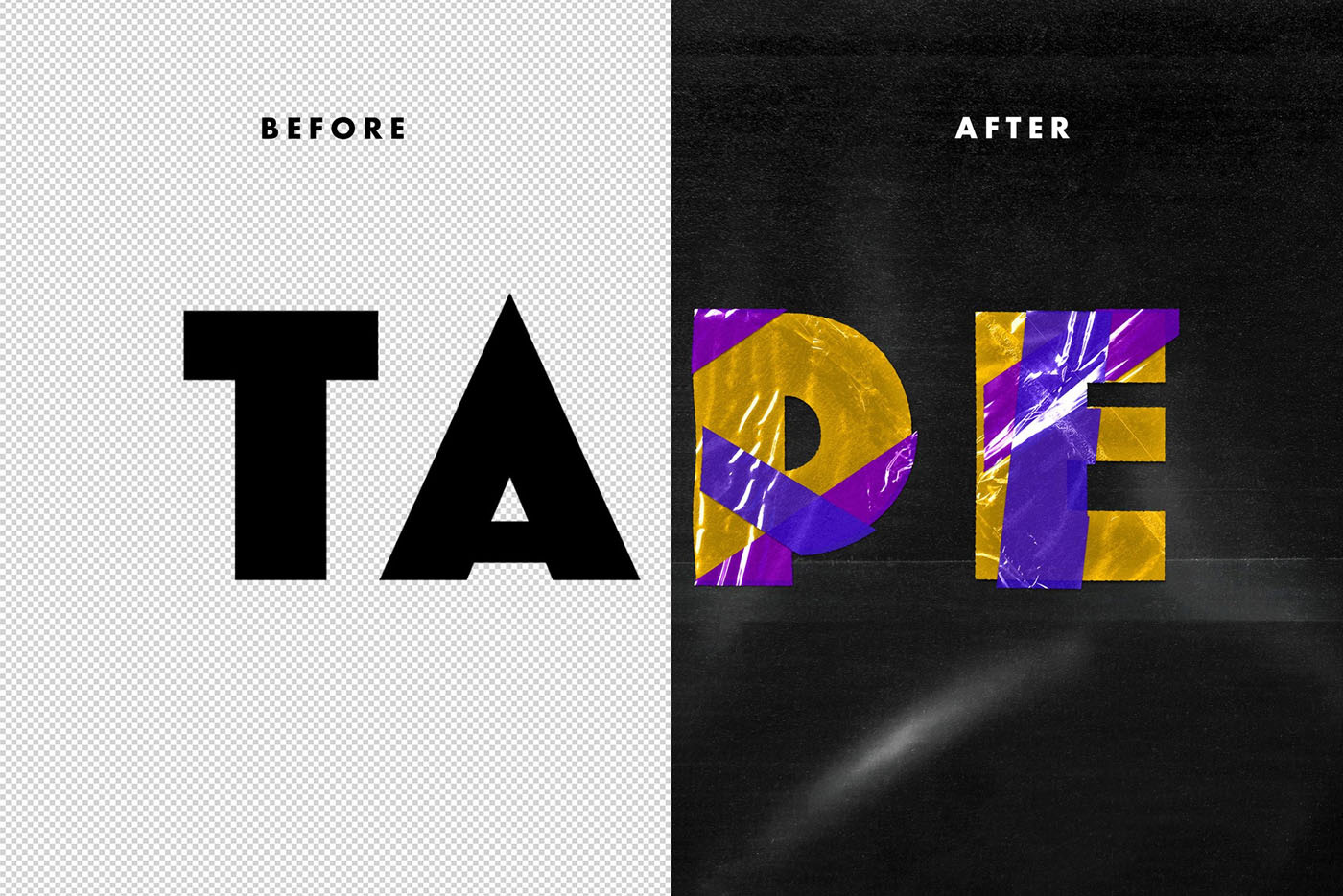 So, what you'll get as a freebie is a professionally-made PSD text effect inspired by the urban aesthetic and pierced by industrial vibes. With its sloppy, messy look, it will become a handy tool for everyone fond of design experiments and tired of over-polished design resources. An excellent add-on for everyone feeling rebellious!
You can try this freebie for a vast number of projects. By placing your texts, logos, or symbols inside the Smart Object, you can create stand-out posters, apparel & stationery prints, branding designs, home decor, and even packaging. The latter sounds like the best application: just imagine the plastic-made shop name printed on a paper bag!
High-quality PSD file;
4500×3000 px, 300 dpi;
Wrinkled plastic background;
Help file.