The Designest may receive compensation from companies, products, and services featured in this publication. For more details, please refer to our Affiliate Disclosure page.
Sandpaper visual perception of an image is not an eyesore: this little feature adds more volume and retro aesthetics to all the applied images. Need a cool vintage poster? Say no more, we've got a photo effect that has embraced multiple visual styles for an instant throwback to the past decades. All you need is a quality photo; the rest of this design journey is provided in a single PSD file.

Unlimited downloads of 11+ million creative assets. From just $16.50/month.
I've lost count of how long lasts the infinite retromania in graphic design. And let's admit that it will last even longer, taking a brand-new twist every year. Now, as the creative community keeps getting amazed with the vibe of the 70s, 80s, and 90s, we've got a free photo effect that would cover all these visual styles. Made precisely for posters, the effect brings delicate grainy distortion typical for old film cameras. It works equally for color and black-and-white photos and creates a realistic retro look.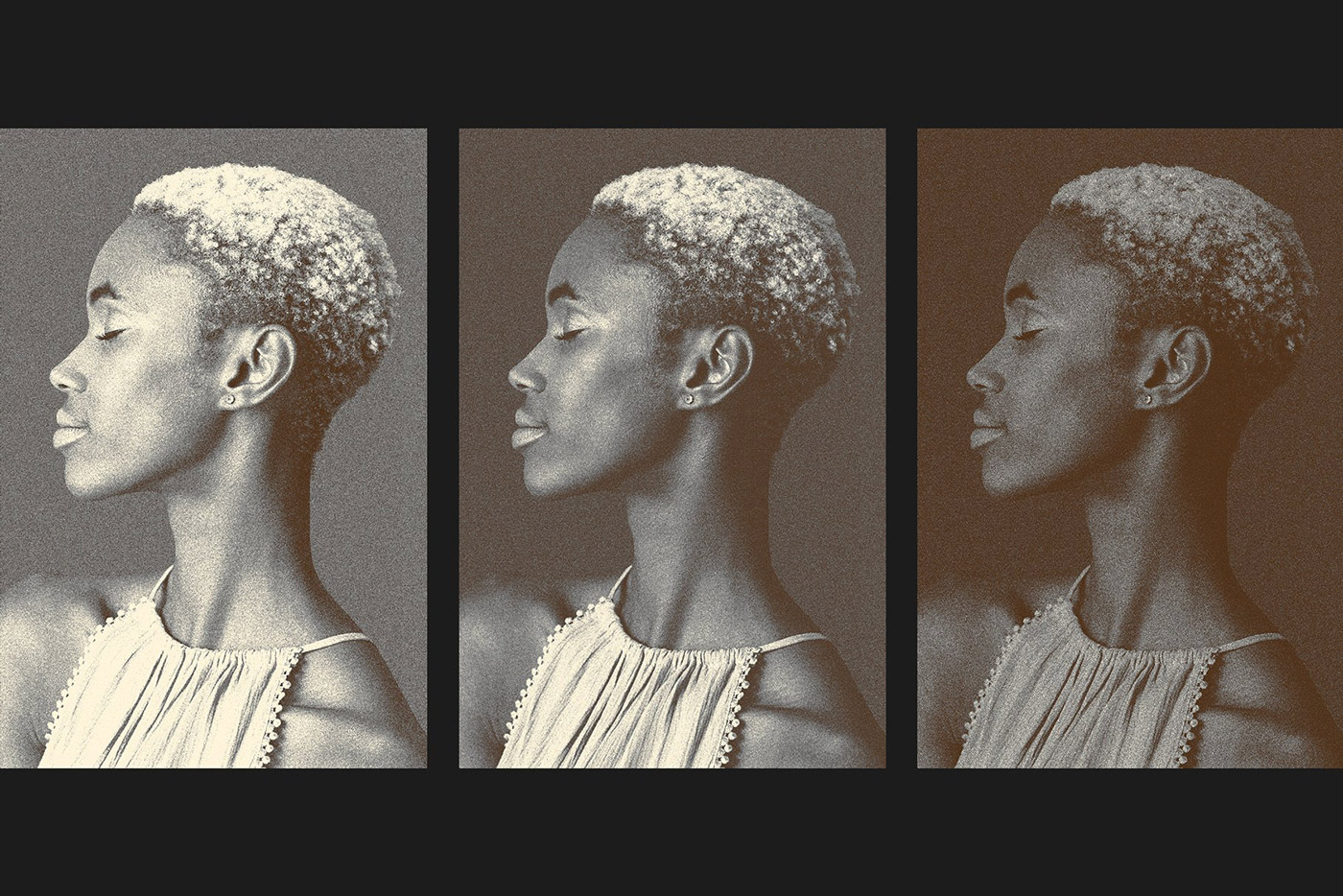 The versatility of this free poster effect is the key — a single PSD allows creating imagery from three decades. This is possible thanks to 6 color filters, changing the palette, and 3 effect styles: small, medium, and large. Depending on the grit intensity and chosen color, you'll time-travel with your photos and create flawless themed graphics.
Neatly organized layers and Smart Objects will ensure smooth, advanced customization flow. The effect is made precisely for vertical graphics, so the best uses will be posters, stickers, t-shirt and apparel prints, magazine covers, editorials, and advertising. This is just a part of possible projects, and only the sky is the limit to your creativity.
High-quality PSD file;
6 color filters;
3 effect styles;
3000×4500 px, 300 dpi;
Help file.