The Designest may receive compensation from companies, products, and services featured in this publication. For more details, please refer to our Affiliate Disclosure page.
For every photographer and designer out there, there's always an easy-to-use tool for achieving any idea or design concept. In this case, if a current job requires well-prepared, realistic torn paper pieces from a photo, consider the task successfully accomplished! Here we've got a sharp and professionally made ripped image photo effect, and there's hardly a more comprehensive tool to help you achieve the goal.

Unlimited downloads of 11+ million creative assets. From just $16.50/month.
Being a long-lasting trend, digital collages just change shape and add or remove some visual perks. However, the idea remains as relevant as it was a few years ago, so it would be reasonable to have your eyes on a couple of high-end resources for cut-and-tear compositions. For a start, we suggest this extensive and easy-to-use freebie, a photo effect to create realistic ripped images.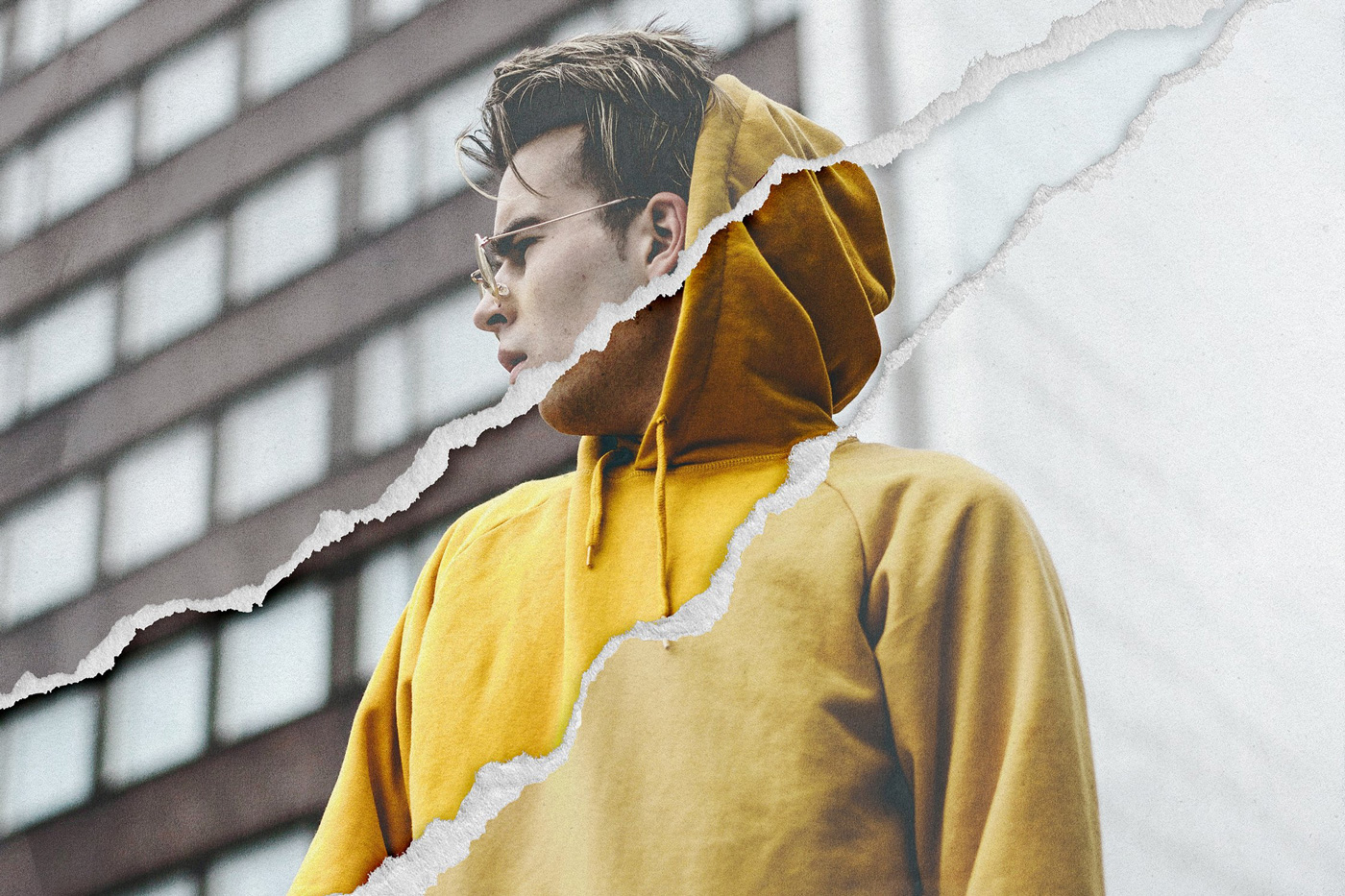 Even though you don't consider switching to collage art, a ripped image photo effect is still a great solution to pop up your designs. It can add a genuine grunge touch to editorial images, outdoor and printed advertising, apparent prints, and even your creative work showcases. In fact, we don't like the resources that can be used sticky in one type of project, so this freebie isn't an exception and can be involved in as much creative work as you need.
Place an image into the Smart Layer, position it according to the artboard dimensions, and save the applied changes. There's always more potential in an asset if you're a creative mind: mix and match images, change their shades with filters, or combine different photographs into one united collage!
High-quality PSD file.
Perfect for digital collage design.
3000×4500 px, 300 dpi.
Help file.