The Designest may receive compensation from companies, products, and services featured in this publication. For more details, please refer to our Affiliate Disclosure page.
Let the blooming spring vibes to your place and your creative work! You'll be surprised by their incredibly refreshing effect: whatever design you place into a flourishing urban environment becomes a magnet for global interest. So here goes this freebie: a poster mockup with shadow overlay and some greenery to celebrate the warmth and the first beams of spring Sun.

Unlimited downloads of 11+ million creative assets. From just $16.50/month.
Even in the concrete jungle, there is room for botanical charm. And let's admit it: the contrast between grey environment and blooms increased the engagement of the urban aesthetic. The provided free poster mockup allows you to perceive the effect in full and share it with your community. Just like that, in a few clicks!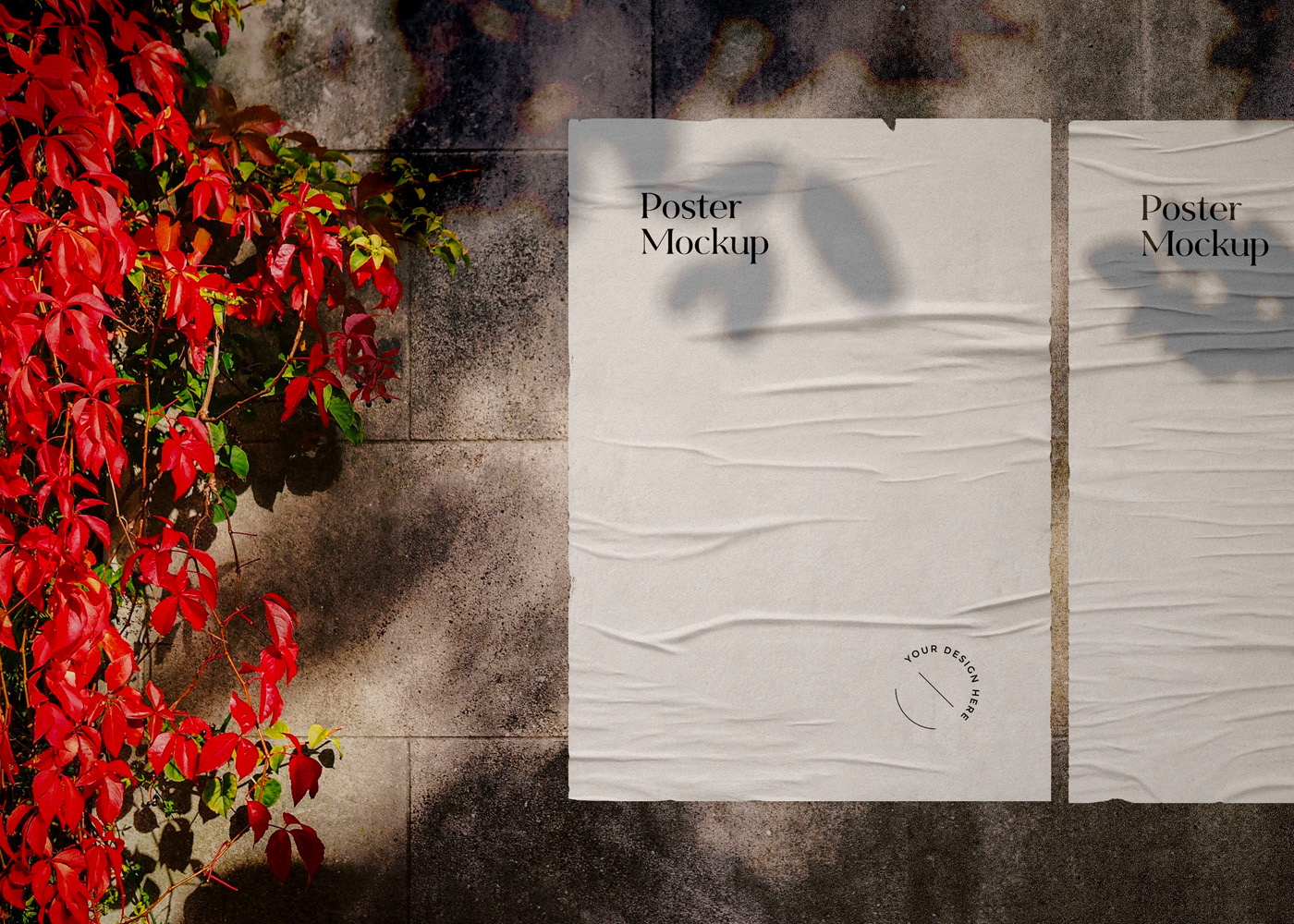 This mockup will be a great canvas to hold any designs you're to showcase. Event posters, typography scenes, advertising, or anything else — its ultimate realism is a precise addition to every one of these projects and even more. With a botanical shadow restlessly lying on the placeholder, you're guaranteed to create an authentic composition, and there won't be a person able to tell them from real photos or resist the infinite charm of red leaves on the grey tile background.
The high-resolution photorealistic scene has everything to make your presentation memorable and transfer the vivacity. The PSD file was made with attention to detail, so you can be sure that any graphic item you place inside the Smart Object will look 100% realistic as if it's a shot, not a mockup. You will also find it easy to add your designs and customize the scene by tweaking the remade shadow overlay.
Editable PSD mockup scene;
Genuine glued poster texture;
3000×2000 px, 300 dpi;
Shadow overlay;
Help file.