The Designest may receive compensation from companies, products, and services featured in this publication. For more details, please refer to our Affiliate Disclosure page.
There is something breathtaking in seeing a design of yours wherever you go. We can perfectly imagine the chills as a creator notices their photographs on magazine covers, advertising banners on billboards, or prints on every wall here and there. And while we frankly wish you to experience this overwhelming feeling, here goes a free outdoor posters mockup, able to set the direction for your further achievements.

Unlimited downloads of 11+ million creative assets. From just $16.50/month.
Are you looking to give your poster designs a weathered look? Or need a convenient preview tool for outdoor advertising for a client? Or maybe an engaging template to display your design work on a marketplace? Well, the great news is that this free poster mockup is able to cover any of these cravings or even more!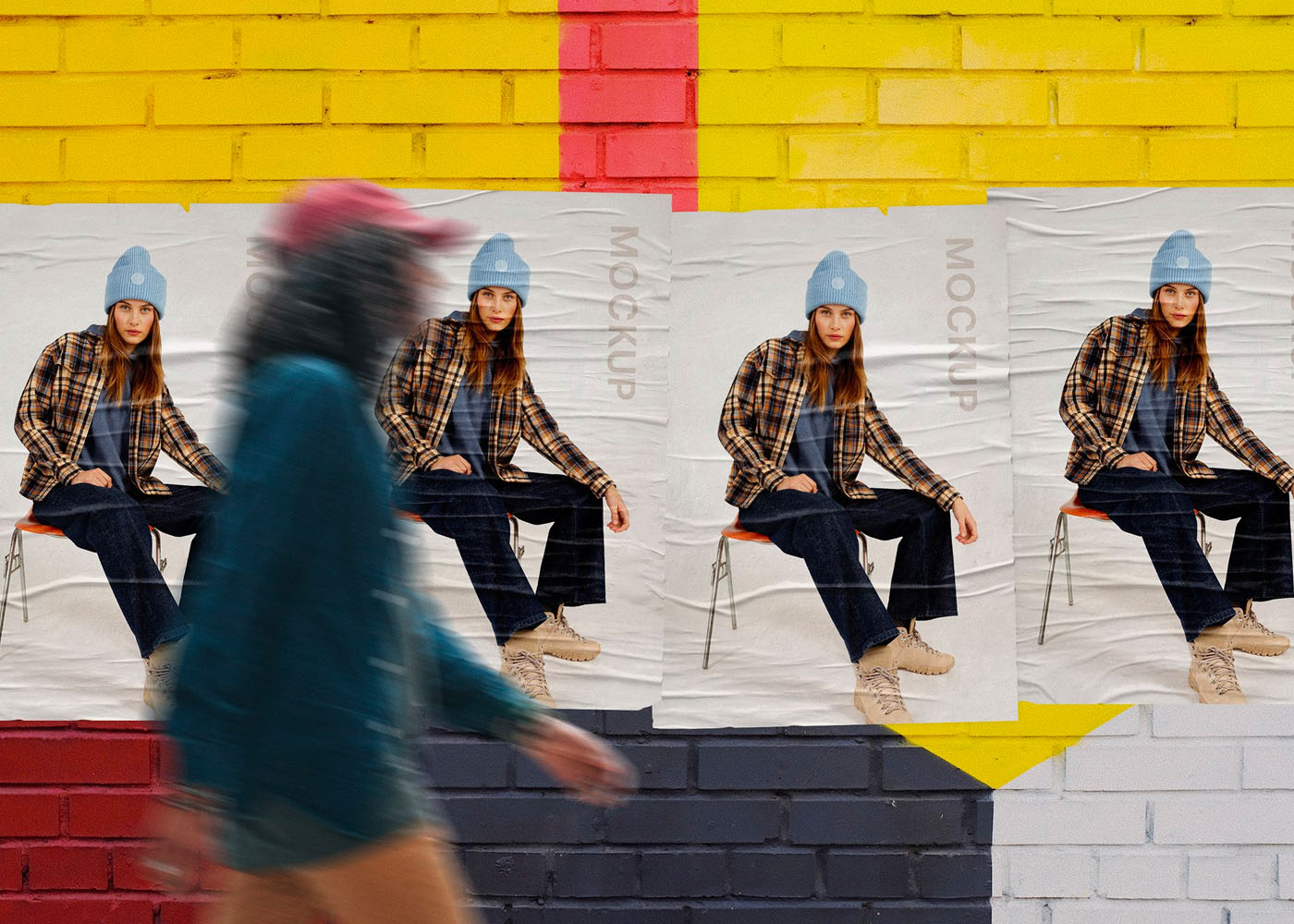 You can instantly make a statement with your advertising and design. This realistic template provides an urban backdrop for your creative work, giving it an instant aged and grungy look. Add your own graphics to the poster and see how it looks against the concrete wall — you'll love the results! True, regardless of the imagery you seek to present, the scene will look just perfect. Event posters, editorials, game or movie promos, and ads content — no use limits at all!
Just add your graphics to the mockup template and see how it looks against a concrete wall. The template uses Smart Objects for a quick and easy customization workflow. The wrinkles and creases in the poster lend it a unique charm and aged feel, making it even a better match for advertising campaigns, art projects, and more.
High-quality PSD document;
4 editable posters;
3000×2000 px, 300 dpi;
Help file.