2020 was a hard year, and I'm neither the first nor the last to mention it. However, we can't underestimate how pandemic influenced the industry. Locked down in their homes and countries, creators had to seek a different energy output, and graphic design has become a perfect medium for it.
Last year, as we were laying the graphic design trends for 2020, we positioned humanity as the primary focus for all design fields. Who might have known that it really will be all about humans? Design world greatly resonated with the global social events, forcing many of us to reconsider the values of accessibility and inclusivity, typography, graphics, animation, and social media. On one side, designers and entire brands were seeking to support the community during these hard times. On the other, they used graphic design as a canvas for their personal experiences. The latter resulted in the uprising of bold fonts, funky hand-drawn illustrations — and the decline of flat illustrations, which proved to be not as supportive and human-oriented as we expected.
The major tendency for 2021 will by developing the creative heritage of the pandemic. There is no way to erase this experience or just leave it in 2020, so graphic and web design won't alter course and rush into something new. Design trends will stay focused around social and experimental movements: from psychedelic art and ubiquity of 3D to accessibility. However, it doesn't mean that reconsidering the pandemic heritage will be the only interest for designers. We'll see some great alternatives in illustration, branding, and UI, so there will be room for creative search, whatever your field is.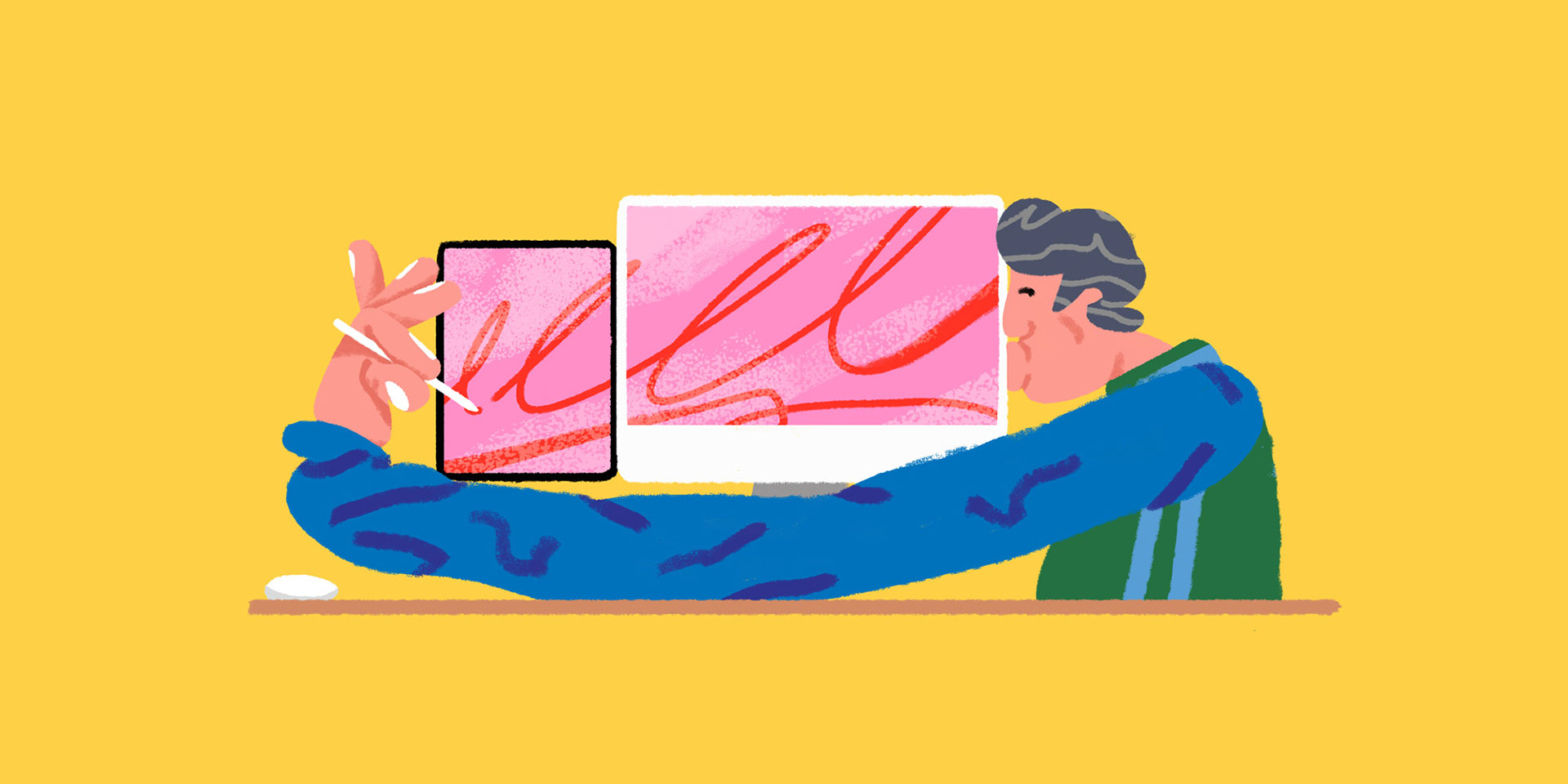 Psychedelic & Fantasy Art
Illustrations are going farther and farther from realism, plunging us into the fantastic world created by digital artists. Such visual psychedelia isn't a recent invention — it comes from the art of the 70s, which is now all the rage. However, in 2021 it will just keep gaining popularity thanks to the artists who are bored with everything else. For someone, the slogan, "The stranger the better" can be a synonym of this trend. And for others, it's more about deliberating from canonic concepts and opting for surrealist abstraction, color madness, and irreverent cartoon characters.
The resurgence of psychodelic design shows a strong parallel to the surrealism of the 1920s combined with the movement of the 70s. On the one hand, we have dissatisfaction with social conditions and the attempt to distance ourselves from the current environmental situation, rejection of rigid and manifested hierarchies and the forced loneliness caused by current pandemic circumstances. The former leads to an artistic demonstration and visual rejection together with the compensation of the current situation by referring to one's inner self and looking for a break in the world of mediation, sensory expansion and astrology.
The trend of the psychodelic & fantasy styles is therefore a clear reflection of the artistic and social mindset and will confront us even more dominantly in 2021 and try to break even more borders in art in combination with technology. You can see it as a kind of liberation from conformity and clean delightful matisse designs of the past two years that has only just begun.
A graphic designer from Cologne, Germany, who is all about creating extraordinary visual experiences.
Monochrome & Duotone Design
The reception of product design has undergone significant changes in 2020. Sustainability is a necessity now, not just a funny extra. And creative packaging is a huge advantage, more and more appreciated by customers. Custom-made illustrations and fonts, storytelling, collages — there are many means brands have already implemented. Monochrome and duotone design are just another way (yet, quite an engaging one) to get all eyes on the product.
These graphic design trends are a logical follow-up to minimalism, which keeps attracting branding, packaging, and even UI designers for the past few years. And it's interesting to watch how the design world is moving from strict minimalism to its creative iteration, which encourages us to take a new look at the idea of a limited palette and simple color theme. Following the trend, the minimalist color solutions meet more complex typography, symbolistic logotypes to balance the overall design while keeping it minimalist.
This trend for us represents sustainability and characteristics in building a brand strategy. I believe it still stand for a powerful and minimal visual language that customers can distinguish easily one brand from another by the core palette. For the digital era like these years, this methodology is effortless but maintains looking professional, being to the context and stylish at the same time. 
The monochromatic design gives plenty of room to play with textures, patterns and shapes, coming in the same limited color range. And it's interesting that the popularity of gold is increasing greatly too, so it can be used over and over again as a self-sufficient element in such scenes — as well as an accent to emphasize a duotone solution.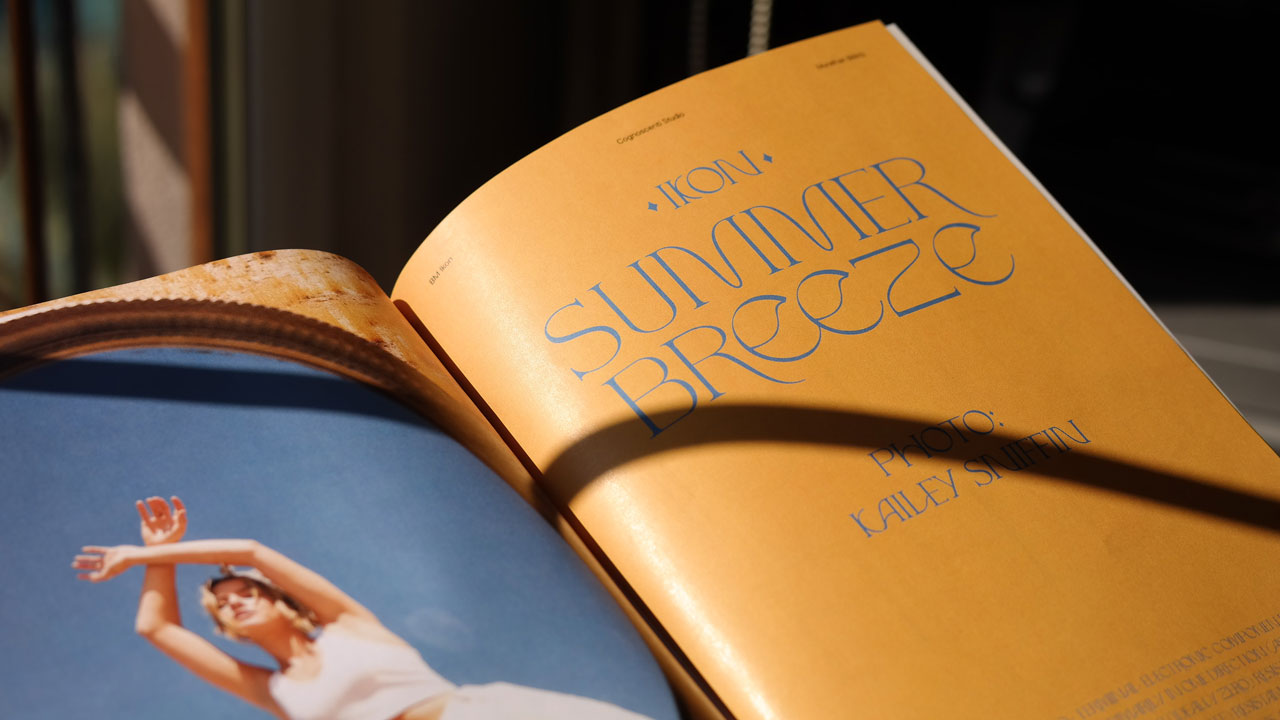 Bold Typographic Solutions
What is true about typography is that there are never too many experiments in this field. We've been messing with basic sans serifs for far too long, so in 2021 designers can't stop searching for something new and different. True, it all began last year, in 2020, and during all this time, designers were seeking to make fonts as bold and magnetic as they have never been before. This phenomenon is tightly bound with the rise of experimental art: typography leaves the harsh reality and drives us to the safe and charming unknown.
So, what will this not-so-new graphic design trend bring us? Extraordinary display typefaces with surprising geometrical decisions and 3D fonts from one side, and acid color palettes & gradients from the other. There is also a tendency to compositions charged with oversized typography, which is rapidly gaining momentum in branding and packaging. I can hardly remember when typography was favoring experiments so badly — so we can just guess if it expands even more by 2022.
What excites us most about the surge in experimental typefaces is how they're allowing brands to show more personality in their communications, utilizing unique typefaces that don't always follow the traditional rules and what once would have cost a client thousands to have a custom-designed.
Many experimental typefaces come packed with unique glyphs, alternate characters, and ligatures, providing the user with much more creative freedom and opportunity — not to mention fun — when using them. Moving into 2021 I can only see this level of experimentation and customization increasing.
A studio that aims to create useful digital products of great quality to help you with your creative projects.
Socially Conscious Design
Being human today means to struggle with lots of social issues: global warming, racism, sexism, animal abuse, global economic crisis, political scandals and the COVID pandemic. It's evident that designers can't just stand by and do their regular work. So we're in the presence of the major arise of social design, where creators do their best to affect the existing matters with their work.
The design world has never been an isolated system, and 2020 has made it particularly clear. The vitality of designers' contribution to easing social tension has reached its peak — so now no one can say anymore, "I do creative work, it's not my business". Instead, everyone in the industry is welcome to provide support any way they can: through photos, illustrations, brand identity, or well-set media campaigns.
Eventually, creators involving their skills in resonating projects will be one of the biggest and most important trends in graphic design for 2021, no matter what issue they touch. We've already seen comics spreading the ideas of feminism, typography drawing attention to the kids with cerebral palsy, and comprehensive elaborations to support local businesses. It all sets a great basis for new projects, as supporting awareness of the existing problems and helping humanity resolve them is still a great deal.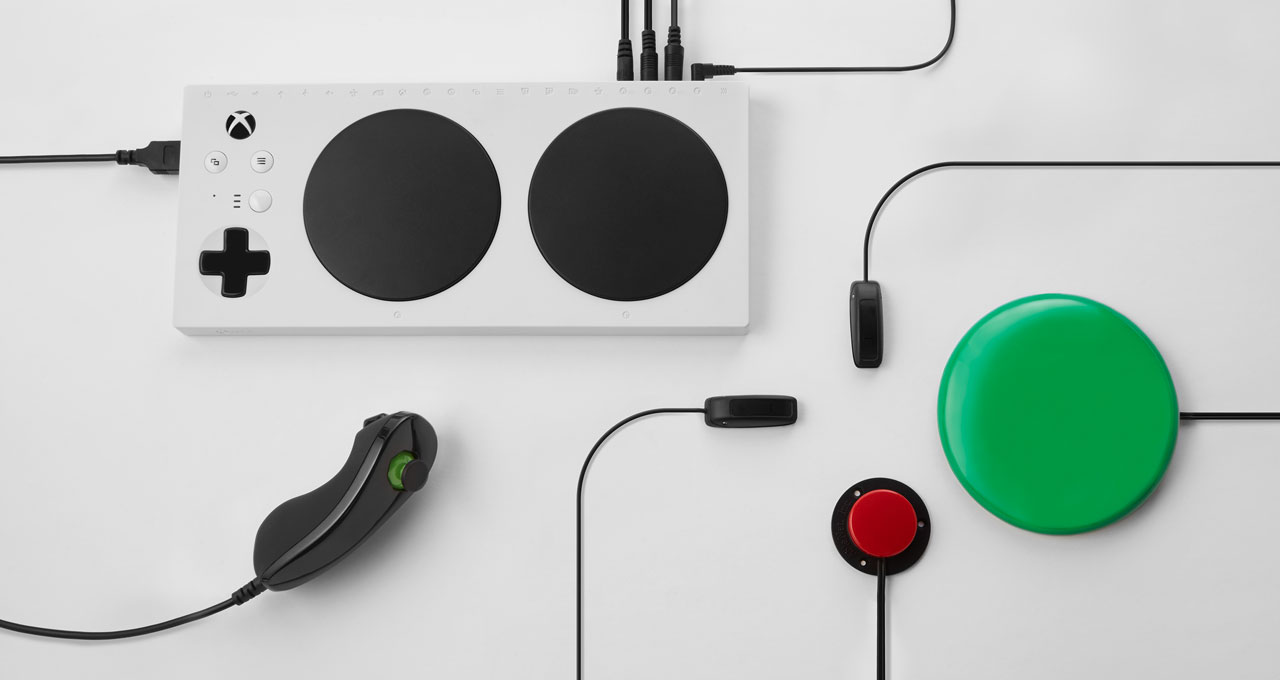 The keen interest in accessibility is another huge achievement of the pandemic, if we can say so. Self-isolation has attracted designers' attention to those who greatly suffer from the lack of socialization and resort to digital content and applications to compensate for it. These are the seniors and individuals who have visual, motor, auditory, speech, or cognitive disabilities. Of course, creators have been struggling to achieve greater accessibility for quite a while, but 2020 kick-started a few significant projects, and we expect this focus on accessible design to expand this year.
We've proven to ourselves that designing for accessibility isn't something from outer space. By taking advantage of the color contrast for the layout, patterns, and labels for the focal elements, microcopy, and the feature to change the font size, designers create a more enabling environment. This is not to mention the contribution of some well-known companies, like the Xbox Adaptive Controller for the gamers with limited mobility and the remastered Spider Man for the low vision players.
I'm truly delighted to see what some individual designers and teams are doing to make user experience more inclusive. We already have some great Accessibility software features in Apple products. Or the incredibly inspiring AdaptiveController from Microsoft Device Design Team, which changed the life of many gamers — all such examples push the progress. So I hope that this trend can be adopted by more big companies and teams in the design industry.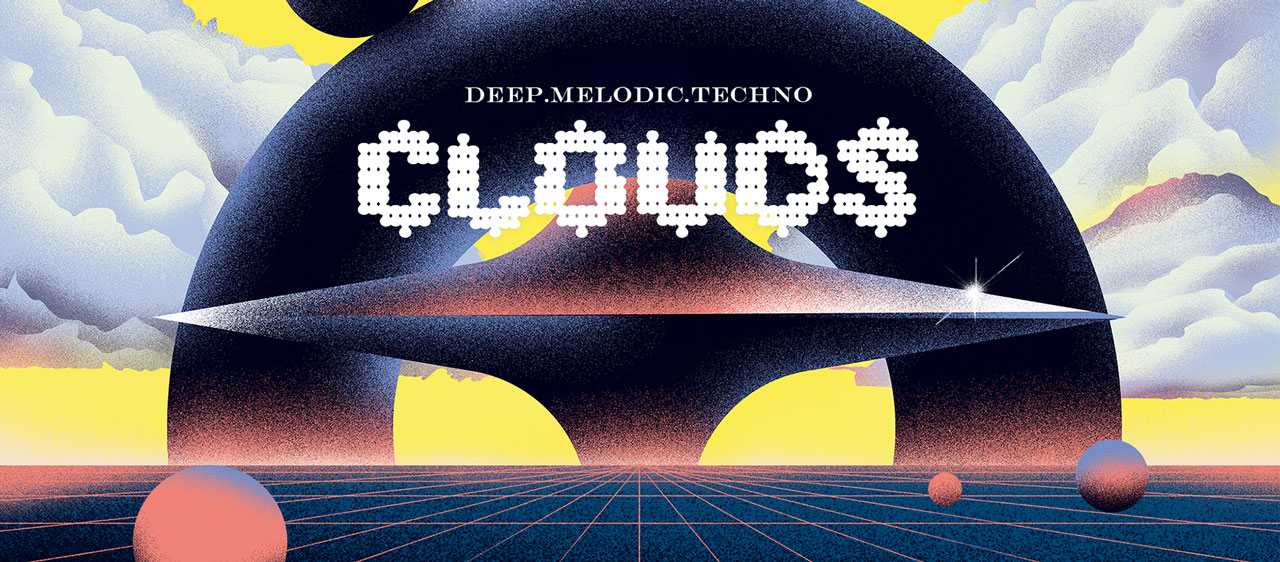 Grain and blur have been all the rage throughout this year, and it looks like they aren't leaving us. From one side, they create space for creativity, so with only a bold typeface and a minimalist palette (which are both graphic design trends for 2021), you can obtain grunge imagery with a distinctive retro vibe. Such retro effect is always reserved and simple, but still so very authentic and engaging.
On the other side, they are the primary elements of the retrofuturist style, which is quite popular nowadays. And yet we can't consider retrofuturism as a full-fledged trend, you can be sure to see lots of grain in the artworks in 2021.
I am usually using any type of grain brushes for shading in my illustrations. I don't like flat gradient shadows or flat colors, because they look too artificial.
It's a funny paradox that while being at the peak of technological progress and the growing power of AI, we tend to imitate the "dirty" and "unsteady" look of old printing machines in our work. A retro-inspired style of illustrations is still popular due to the touch of human feeling that was present in the pre-computer era artworks.
The project creates resources for graphic designers and illustrators, with the major focus on brushes, textures, layer styles in retro and vintage style.
According to some design observers, the speedy development of 3D design is going to be one of the most exciting events of the year, and we will see this trend literally everywhere, in all its possible variations. In 2020, 3D was already omnipresent — yet it seems that such imagery has already reached the top of its popularity. With the development of technology, it has taken a hyper-realistic form, whether it's character design or some abstract art, so instead of fading as a design trend 3D will expand with renewed vigor. It will naturally absorb experimental motives, so we should expect an increased interest in colorful, psychedelic scenes and 3D typography, which are so loved by the users.
On the designer's end, it will be easier to enter 3D design. There is a lot of professional software like Cinema 4D, 3D Autodesk 3ds Max, but these have never been a simple way for a beginner. A couple of years ago, Dimensions CC was introduced, which was the first approachable tool to create 3D graphics. Then followed Adobe Aero. And in 2020, Spline was released. This one is a brand new design tool for 3D, which is free, minimalist, and newbie-friendly. So the omnipresence of such graphics in 2021 owes a lot to the rise of such apps.
The year 2020 has shown us that 3D objects get more & more integrated into different design spheres. Ads, social media, and websites started using 3D more often for their purposes. In 2021 we'll be observing even more cases of this technology being put to use in digital space. This is because the entry to the world of 3D has become significantly easier and more comfortable. The abundance of high-quality online classes and software for creating content gives a chance to make models quicker and more effectively.
Also, the 3D technology development is fostered by the new authors and content creators appearing on the market: this way designers can purchase the ready-made models and use them to perform their concepts. We believe that in 2021 we'll be witnessing a lot more 3D objects in various design fields.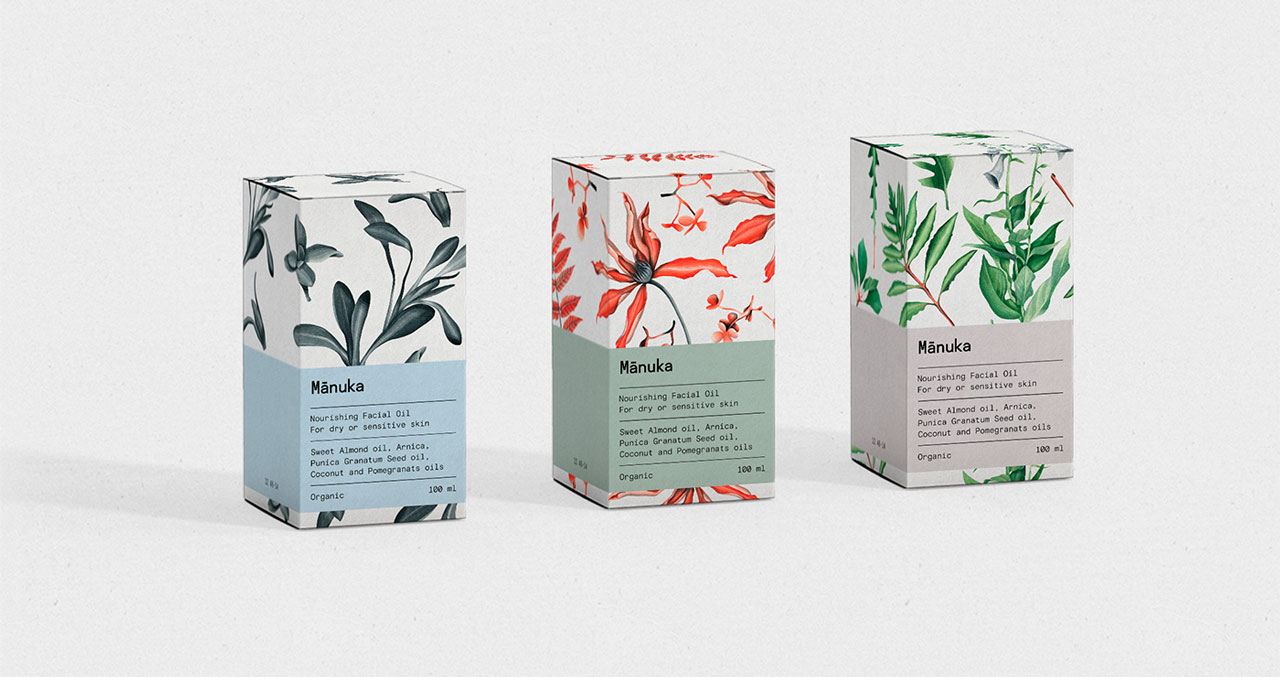 Nature Motifs in Branding and Packaging
Elements of nature won't be something totally new for creators. In fact, they are one of the graphic design trends that follow the industry for the last few years, and 2021 won't be an exception — but this time, there'll be a special reason for it. A deep longing for traveling and picturesque landscapes has brought designers to the botanical aesthetic. From the other side, we see this trend as a result of growing ecological consciousness. Going vegan as well as caring about recycling matters doesn't surprise anyone today.
However, botanical illustrations aren't coming alone, and we can expect them merged with other popular styles and elements. Natural color themes, and earthy palette (oh, there's been so much of it this year!), minimalism, floral typography, natural textures, 3D, photography, watercolor, acryl, geometry, and abstract art — as if artists working with totally different techniques will unite for re-inventing botanical concepts. Besides, if such natural and floral motifs will accompany projects which are not environment-related.
I think that trends with flowers will not leave us soon. Flowers are both very simple and very difficult. Simple — because in all cultures, it is customary to admire their beauty, and there is a certain romantic flair — even fading flowers are still beautiful. And it's difficult because over the centuries, there are already billions of design ideas with flowers, and every time you want to come up with something of your own. At the same time, flowers can convey almost any emotion and they go well with other design solutions — typography, gradients, shapes. So don't be afraid to experiment, this is the only way you get something really interesting.
As I see it, the most relevant in the coming year will be modernized vintage motifs and graceful linear floral illustrations.
The absence of color and monochrome are a good option for eyes and mental comfort — it's enough just to remember how popular has become the dark mode. Colorless interfaces have proven themselves a win-win solution in the cases where the attention has to be driven to the content and person — like social media, messengers, reading and music apps, productivity software, etc. Going brighter will take you nowhere, while the muted design will help to focus attention and enhance accessibility.
Now, when the user is open for such UI, there is plenty of room for experiments within a limited palette. It can be shades of grey, sepia, or black, which remains the trendiest of all. Indeed, although the classics of the light mode is still preferred by the majority of users, the dark UI is gaining momentum.
Sometimes, the absence of color offers us something even more special than a whole color palette in design. For example, black-and-white design means the combination of the two opposites: Black, as the presence of all colors, and White, as the absolute absence of them. This combination intrigues us and makes us see more behind the visual — a particular meaning communicated through this color choice.
Considering why the dark mode of mobile apps is becoming amazingly popular today and how to design it the most...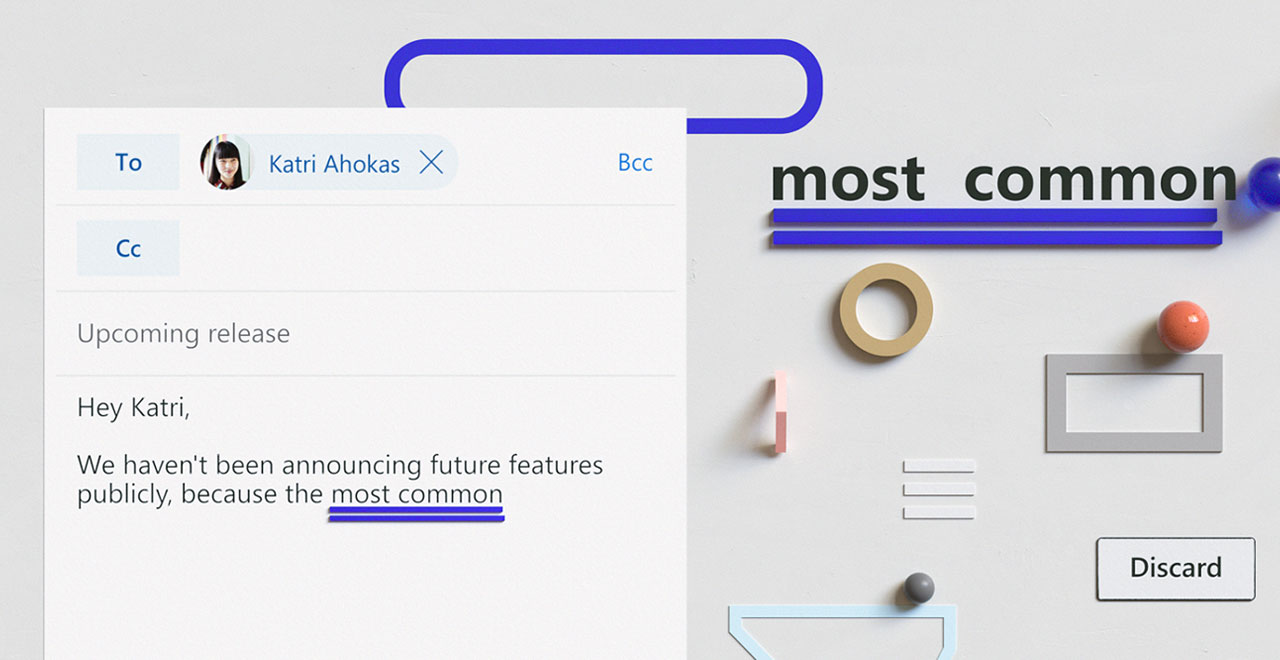 In keeping with the theme of monochrome interfaces, designers maintain their interest in how they can use volume and shape for the purpose. Everybody remembers neumorphism, one of the most contradictory design trends. Hate it or not, it made its contribution to the growing attention to the concepts of volume and opacity in UI.
The recent macOS Big Sur sustains this attention with a lighter, more spacious appearance that makes it cleaner and easier to work with. It's interesting that with the update, Apple introduced 3D icons, which seemed to be long gone. With this move, they supported design trends associated with 3D as a whole (so it's another reason to consider acquiring a new skill). And they also showed a great example of how fresh and 3D can look light and fresh.
So, apparently, it's a new round in the UI wanderings, so in 2021 we expect more interfaces following glassmorphism, voluminous buttons, and maybe a new iteration of neumorphism.
The industry is in pursuit of a bigger hot trend, able to shake up the common approach to computer and smartphone interface design. And even if the attempts to bring neomorphism (and even glassmorphism) to life had a more local intent and caused a dubious reaction, the new visual language by Apple is might become the next big thing. Just because it's Apple. 
I like this combination of clean flat layouts with joyful and vivid 3d icons — but only in 2021 we'll see if this web design trend can get the hearts of designers for long. Anyway, 3D is gaining momentum, and it looks like it's too early to bury flat design once and forever.
It's hard to consider design apps from the point of how trendy one or another may be. However, in 2020 there were significant updates of Adobe Photoshop and Procreate, which imply a brand new creative process.
This way, Procreate 5X arrived with a whole lot of fascinating features, including Pencil Filters, Face Paint, Reference Companion, Selection Fill, Palette Capture, and many-many more. You must have already tested them. But if not, you should definitely go and see for yourself. With the renewed functionality, Procreate has become even better for abstract and modern graphics. There are incredible tools to design gradients, stunning visual effects, or simply to set up catchy bright palettes.
For everyone obsessed with AI, the new Adobe Photoshop will be an ultimate treasure. Neural networks keep gaining in popularity. And though we can't list them among graphic design trends yet, their role is becoming more prominent. Adobe added five AI features for an upgraded photo editing, which they will continue refining in the future. And there are more experiments with GANs from NVIDIA which may turn the design world upside down at any moment.
Last but not least, Figma was announced the most popular design app of 2020, which promises to keep its position in 2021 as well. And for a good reason! The app provides tools for multiple projects, so it will fit designers who work on 3D illustrations, create interfaces, or does prototyping.