You're a graphic designer. I bet you're a good one at that. You're sharp. You have a good imagination. You're creative. You can dream big and think originally. You have the skills to create something out of nothing.
You're the individual capable of turning an idea into a reality.
That being said, it's incredible how most graphic designers are exceptional when creating unique commercials, product packaging, and websites every day but find it hard to present themselves in the form of a resume.
Don't worry. If you're here and reading this, know you're not alone. This syndrome affects everyone and anyone, so cutting to the chase, how do you build a resume for a graphic designer?
Is it the same as a resume for a different profession?
Do you include a portfolio with your resume?
Do you place links to your work in strategic places?
When it comes to creating a graphic designer resume, many things are unclear, things we're going to address throughout this guide, where we'll take you through the entire process of building a graphic designer resume from start to finish!
Shall we get straight into it?
Here we go.
How to Write a Resume for a Graphic Designer: The Basics
The very first thing you must first decide is the format of your resume. You can't do anything else before you know this. After all, a hiring manager will be hesitant to hire a graphic designer with a poorly structured resume.
Format is structure and the core dynamic of how you will be presenting yourself to potential employees. In short, it matters.
The most prevalent resume format of 2021 is the "reverse-chronological," thus we propose starting there. This means writing out your work experience with your most recent work first and then working backwards in time.
However, there are formats you can try, such as:
Functional Resume — this format focuses on your capabilities rather than your work experience. If you don't have much experience, are transferring to a new industry, or have gaps in your career history, this is a suitable option.
Combination Resume — mixes functional and reverse-chronological, as the name implies. In other words, it emphasizes both talents and work experience.
If you feel you can, then use a combination of both. This is ideal if you're changing industries or just starting out.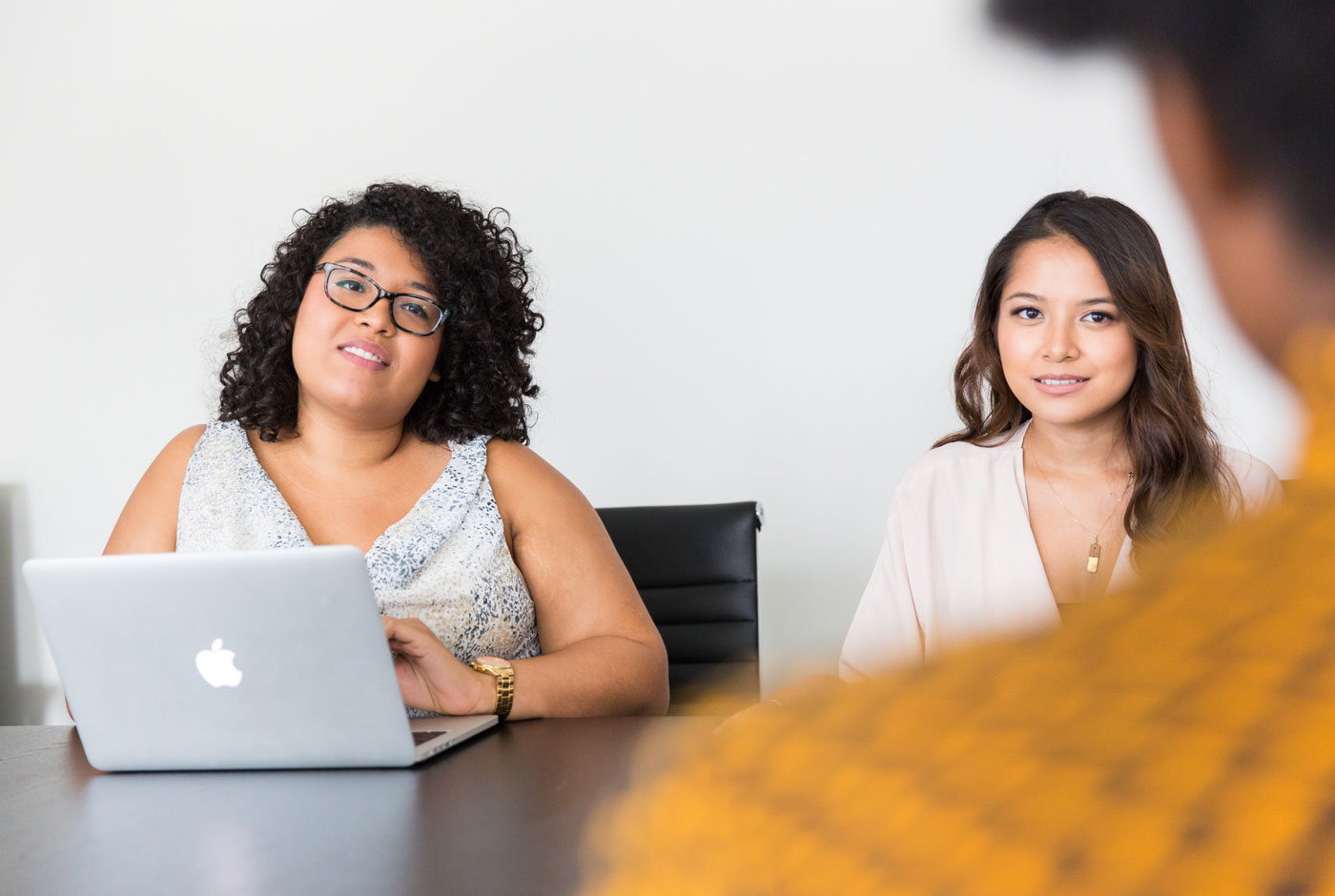 Whatever format you decide to go for, you'll need to make sure your graphic designer resume is formatted correctly. Of course, being a graphic designer, this should really be your forte, so get creative and play around with ideas if you want.
However, some basic, universal rules will help ensure you don't go wrong. These rules include things like:
All sides should have one-inch margins.
Choose a font that sticks out yet isn't overly bold. Ideally, you want to use fonts like Ubuntu, Roboto, and so forth. Do not ever use Comic Sans.
For basic text, use a font size of 11-12pt, and for headers, use a font size of 14-16pt.
Use a line spacing of 1.0 or 1.15.
Keep your resume under one page. You have a cover letter as well.
If you think that it's pretty tricky to fit everything you want to say in your graphic designer resume into one page, then you're going to need to think about doing some serious editing. Put yourself in the position of an employee.
You're advertising a role, and you're receiving a mountain of applicants to sort through by a deadline. You're not going to have time to look through pages from one person. You want one page with all the vital information you can refer to with a single glance.
However, it's important to remember that you have a lot more flexibility in terms of resume design as a graphic designer. Choose a more imaginative template to show off your creativity, and this could be the aspect of the graphic design resume that will get you the job.
Don't Forget to Use Resumes Templates
If you've ever created a Word resume, you'll know how much of a pain it can be to try and format everything and keep everything formatted. You spend more time fiddling with the formatting than you'll spend filling the space with content.
Then you make a single, minor layout tweak, and presto! Your graphic designer resume's entire design is ruined. Classic Word editing.
If you want to make your life a bit easier, then get your hands on some resume templates or use a graphic design resume templates builder. You can find these resume builder tools online in a ton of different places, but as a designer, we can't stress enough that you should try getting creative.
After all, this is how you're trying to prove yourself. You shouldn't really be using Word to create your graphic design resume, but rather coding one, or using Photoshop to really bring your page to life.
What Information Should a Graphic Designer Resume Contain?
Traditionally, there are a handful of primary sections a graphic designer resume should include. These are:
Information about how to contact you
Your work experiences
Your education lowdown
Items from your portfolio
Your graphic design skills.
However, if you want to make your graphic design resume pop, you may consider adding in optional sections like:
Specific project data
Awards and Certification you've achieved
Personal interests
Hobbies you like
Languages you know
How to Make Sure Your Contact Information Is Correct
Even if the rest of your graphic designer resume is perfect, if you screw up the contact information section, you won't get many interview invitations (mainly because they won't be able to call your misspelt phone number).
For this reason, your contact information should always be displayed in the top left- or right-hand corner of your resume and boxed off, so it's easy to see at a quick glance. This means recruiters will easily be able to find your graphic design resume and get in contact quickly. You're making their job easier, which is only a good thing.
Within your contact list area, you'll want to include things like tour job role, which is "Graphic Designer." However, make this specific to the position you're applying for. Don't try and be bold here by using something like 'The King of Design'.
Use your creativity more beneficially (unless, of course, you think this will resonate with the company you're applying for.) and avoid being overly imaginative. "Make sure you're double-checking and then triple checking your phone number. Again, one slight blip and mistyped letter can completely derail your chances, and the company will never be able to get in contact with you," explains Marie Turner, a graphic design resume expert at
Boomessays
and
OXEssays
. Also, we know this should go without saying, but we're still sometimes seeing it. Avoid using the email account you made in fifth grade (imcutiepiegamer@gmail.com). Always use a professional email address that would look something like firstname.lastname@gmail.com. You can also add in your portfolio links if you think they are relevant to your job role. This includes links to official websites like Behance, Dribble, or your personal website. Since graphic designers are ideal for remote working, make sure if you're applying for a job in a foreign country that you're mentioning where you're from. Here's a graphic designer resume example or two to show you the difference.
Graphic Designer, Wade Stony
wstonys@gmail.com, 101-358-2456
Graphic Design Queen, Sarah Manby, 101-247-1743, xolovesxigirlox@gmail.com
We're sure you can tell which one is right and wrong. As another little reminder, don't just check over your contact information for inaccuracies, but also your text content. Proofread and edit to make sure there are no spelling mistakes or grammatical errors that are bound to make you look unprofessional. You can use online graphic designer resume example tools to help you do this, especially if you're not confident in your writing skills. Some tools to get you started that can help with proofreading include:
How to Write a Summary or Objective for a Graphic Designer Resume
Want to know something fun? Statistics state that recruiters will initially scan a graphic design resume and will decide whether they want to look at it in detail in just six seconds. That's right. You have six seconds to capture the interest of a recruiter, or it's gone forever.
That might not seem fair, but it goes back to what we were saying about recruiters not having time to go through every single one. With a lot of jobs averaging 200 resumes per vacancy, this makes sense.
However, from your perspective, this means you have six seconds to grab the attention of anyone in a company who reads your graphic designer resume, so how do you do this? Simple.
You use an objective or professional summary. Here's an example.
Graphic designer with solid marketing design and clients experience.
Infographics, Facebook ad creatives, banner advertisements, and more have been my speciality for the past five years.
Working in a marketing business excites me because it entails designing visuals for customers in various sectors.
As you can see, a graphic design resume objective is a two to four-sentence summary of your professional objectives. Remember, you have more space to write details in your cover letter.
Here's another example.
Graphic design student seeking an entry-level position with Software Company X.
I'm a big fan of online and UX/UI design.
As a student at University X, I had experience designing websites for made-up marketing firms.
Photoshop, InDesign, Adobe Illustrator, and other Adobe Creative Suite programmes are among my strengths.
Both are reasonably decent, but the main difference is that the first is a goal-driven review, or Objective, whereas the latter is a career overview or summary.
Ideally, if you have any work experience, you should always use Summary, and if you're new to the field, you should use Objective (student, graduate, or switching careers).
How to Make Your Work Experience as a Graphic Designer Stand Out
The most crucial component of your resume is your work experience (after your portfolio, of course). This is what most recruiters will be looking at because it shows you're capable of doing what you say you can do and minimises the risk that you're not who you say you are.
"Your design abilities are crucial, but so is your professional experience,"
shares Nicolas Ebon, a writer at
Essayroo
and
Paperfellows
, and creator of many a graphic designer resume example.
"You need to make sure you're detailing what you've done and what you've achieved most effectively. This includes doing things like listing the name of the position you're worked in, the dates you worked and your responsibilities and achievements at the company."
If you truly want to stand out in this section of your graphic designer resume (which, of course, you do), talk about these acheivements rather than your obligations in your role. You can do this by changing up your language. For example, instead of saying:
"I've been tasked with creating clients companies…"
"From start to finish, I designed 15+ clients and corporate websites."
The second is a little more detailed. You know precisely what the individual did, and you can trust them. The first example is far too generalised.
Sure, you've been tasked with designing client websites, but you have no idea if you're a total novice (having produced 1-3 websites) or a seasoned pro (having produced 15+ websites) and am fluent in the Adobe Creative Suite.
Of course, this also leads us to the big question of what if you've not worked before and you don't have the experience to put onto your resume.
This could certainly be the case if you're a fresh college grad looking for your first design job. Or perhaps you've only recently learned graphic design through online classes and have no prior experience in the field? What do you put on your graphic designer resume?
Whatever the case may be, don't be concerned!
If you're applying for entry-level graphic designer jobs, chances are they won't ask you anything about your previous work experience.
What counts most, in this case, is your portfolio, which you can build up quite easily by creating test projects to work on or legitimately working for clients in real-time.
Websites like Upwork and PeoplePerHour are great places to find freelance work. This is also a great place to explore professional graphic designer resume example and samples if you get out other profiles in the same industry.
Inquire among your friends and acquaintances whether they know of anyone in need of low-cost design services. You could enter a contest like the 99Designs ones.
If none of the choices above seems to be working, make some projects up to showcase what your skills and experience are. You can make some mock-ups when you have some free time or create a website, flyers, product packaging, or whatever else you want!
But then you may be asking how you're able to put these designs, mock-ups, and examples into a one-page resume?
Next section time!
How to Include a Portfolio in Your Graphic Designer Resume Example
You can include a portfolio section in the same way that you would include work experience. Make a "Portfolio" header, link to your website (or Behance / Dribbble) and list the designs you've done. If you don't want your portfolio to have its own area, you may simply include a link to your online portfolio in your contact information section.
Adding in Your Education Section
The "Education" portion of any graphic designer resume comes next.
This one is very self-explanatory.
Make a list of your educational accomplishments, and you're good to go!
All you need to do is include the following:
Type of Degree & Name of Major University
Years in school, GPA, Honors, Courses, and anything else you'd like to include
GPA
Keep this section short and concise and only include what's necessary. Save the necessary details for your cover letter. If you're self-taught and don't have a formal education, just leave this section minimal and use the space to add more experience.
Talking About Skills and Experience for Senior Graphic Designers
When the HR manager looks over your graphic designer resume, they're trying to determine if you have the necessary qualifications for the position. Consider this scenario: you're the best and most senior graphic designer on the planet, and your résumé is flawless.
However, you are still denied the dream job vacancy because you failed to state in your resume that you are familiar with HTML and CSS, which was one of the primary prerequisites. This is why it's important to highlight what skills you can individually bring to the table.
There are two ways you can do this.
Firstly, you can look through the job description of the dream job you're applying for and highlight all the keywords and skills they're asking you for within your graphic designer resume. Do you need coding? Trained on specific software? Are you going to be a creative team leader?
Highlight the prerequisites and make sure you include them in your resume. If you want to go into more detail, then you can always add more specifics to your cover letter.
The other way is to add in the relevant skills and experience you have that the company may not have asked for directly but you believe the company will benefit from, such as time management skills.
Senior graphic design skills that are difficult to acquire that the recruiter may be interested in include things like:
Typography in Adobe Illustrator, Photoshop, and InDesign
UX/UI Design
Print Design
Infographic Design
Product Packaging Design
Acrobat Sketching
HTML/CSS
You may also want to include soft skills like:
Imagination
Communication is essential.
Time management
Collaboration
Leadership skills
Research
Advantageous
Once you bring all these different elements together, you'll have a graphic designer resume that will never fail to impress. All we can remind you at this point is that every resume should be customised and edited to suit the job you're applying for.
Make sure you're using the tone of voice and language that the company uses to resonate with them properly (formal, informal, etc.) and make sure you include all the key points they're asking for in the original job description.
If you can do this, you'll be maximising your chances of getting the creative job of your dreams! Good luck getting your dream job! Don't forget your cover letter!