The Designest may receive compensation from companies, products, and services featured in this publication. For more details, please refer to our Affiliate Disclosure page.
I once asked myself, which textures and materials are best associated with business aesthetics? The most apparent variants are concrete, glass, and steel — so here's where I came up with a perfect logo & single mockup suggestion. This freebie is probably the most winning visual solution to convey a reserved yet classy message, and if you need a template of the kind, now you have it.

Unlimited downloads of 11+ million creative assets. From just $16.50/month.
A sense of strength and liability perpetually accompanies cold and tempting lines of a metallic surface — these qualities are a thing to count on when picking a company providing these or that services. If you need to create a proper company image for the brand, incorporate this sign mockup!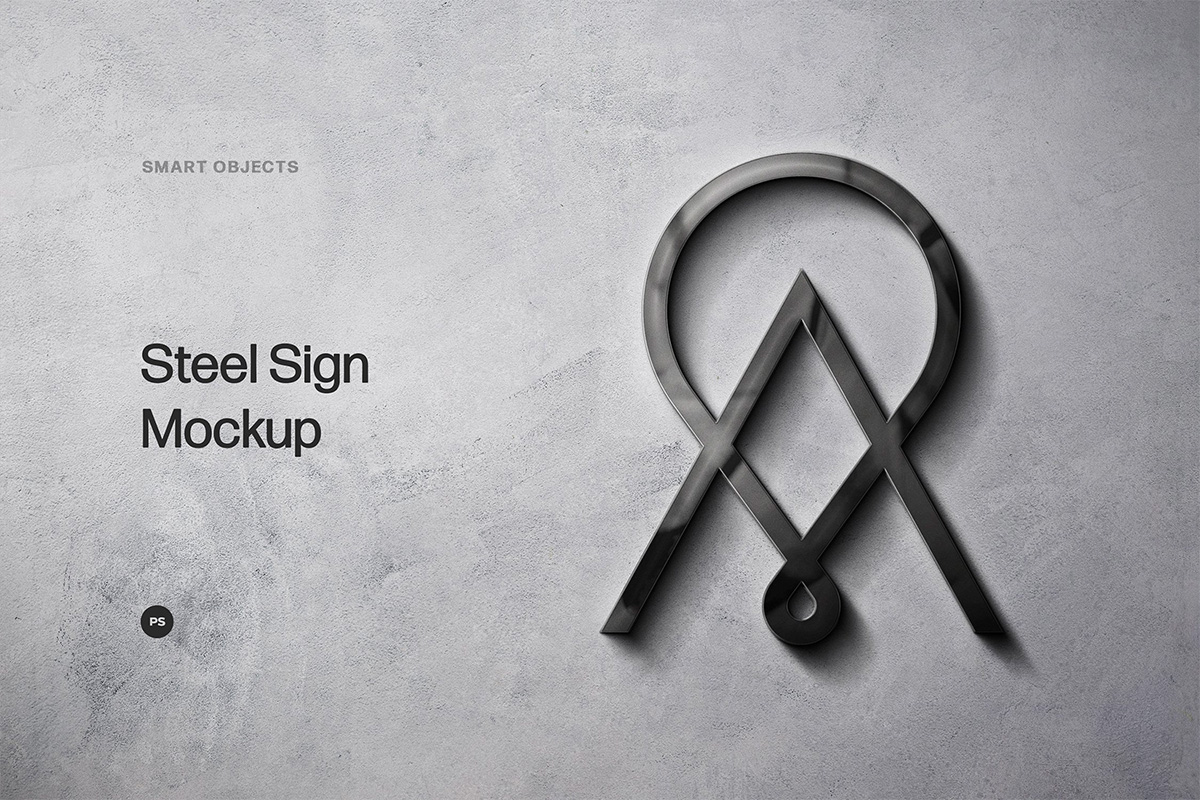 I invite you to feast your eyes on its flawless design and the irresistible combination of textures. The polished steel surface pairs with a rough concrete wall, giving this free sign mockup an ultimately realistic look. Even though I mentioned that this kind of PSD templates matches business atheists, it is actually quite universal. For example, it will match fashion brands and IT or finance companies equally, and the noble gray shades are a flexible tool that adapts to multiple purposes.
Pick a logotype, emblem, or icon for the scene to be decorated with. And then be ready to see it turning into a polished, sparkling, metallic sign hanging on a minimalistic wall. There's an option for using texts too, so take care of the company's motto or slogan if showcasing its logotype is not a feature you were looking for. Working with this template is easy and enjoyable, but there's only one way to check it out!
High-quality PSD file;
Polished steel sign effect;
3000×2000 px, 300 dpi;
Help file.