The Designest may receive compensation from companies, products, and services featured in this publication. For more details, please refer to our Affiliate Disclosure page.
The photo effects are a great tool that can totally change the image and its vibe in a couple of clicks. If you have a picture you like but it doesn't suit the concept of your project, they will help you get a result that will exceed your expectations. And this freebie will turn your picture into an elegant, radiant masterpiece without any effort.

Unlimited downloads of 11+ million creative assets. From just $16.50/month.
There are many ways to edit your picture so it looks the way you want it to. For example, you can adjust the lighting, shadows and colors manually. But why would you spend so much time on this if you can just download the pre-made photo effect? It enables you to get a high-quality result in minutes, if not in seconds. Plunge into the nostalgic feels of old photos with this retro effect!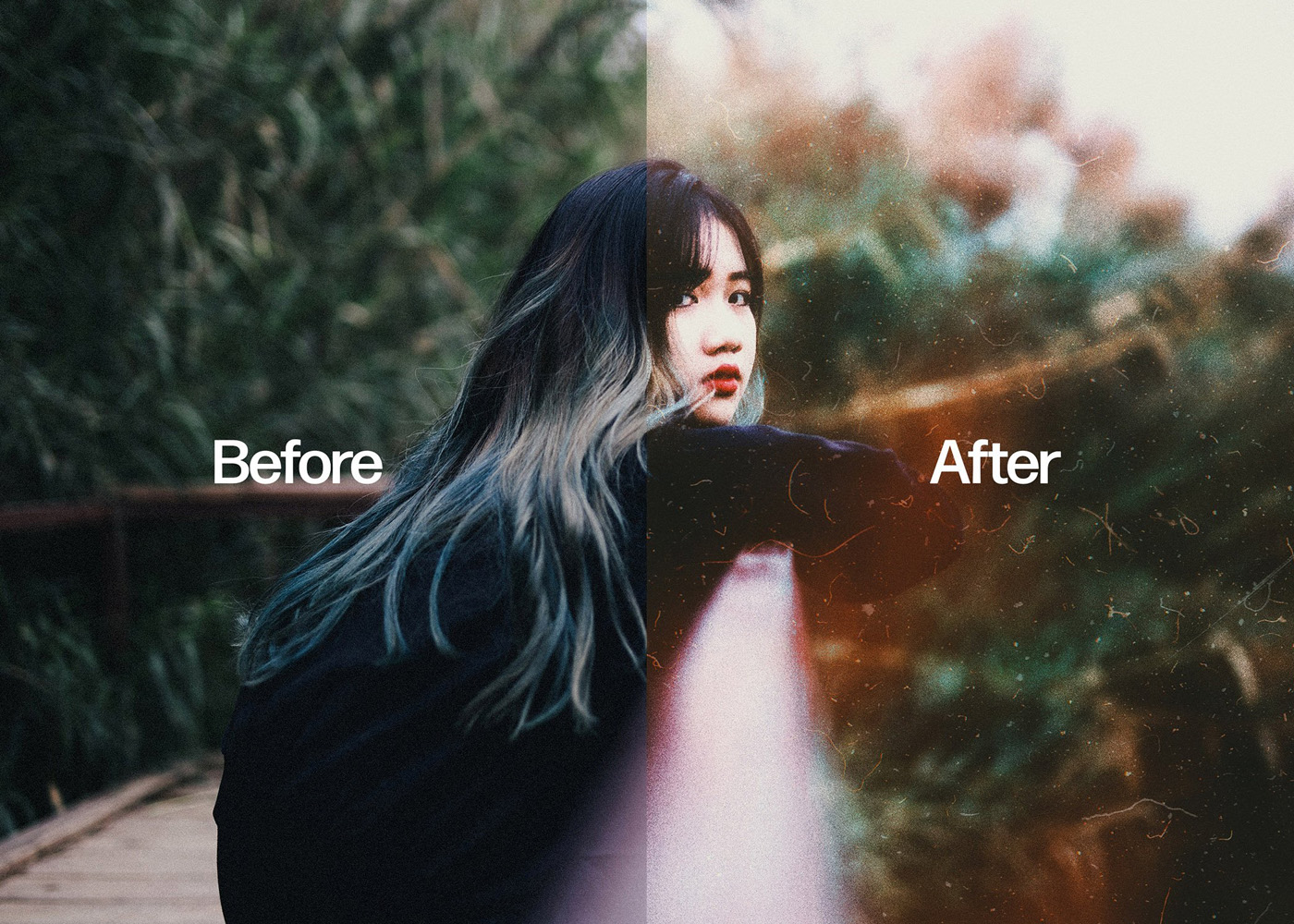 What makes the vintage shots so special? It can be a withered palette, faded outlines, long exposure, little dust particles, some camera noise, or everything above-mentioned at once. To avoid unnecessary guessing, the authors took the liberty of adding every enumerated feature to this retro photo effect to assure cozy goosebumps and smiles. Just choose what suits your concept the most and let the magic happen!
This free retro photo effect will be a perfect addition to the designs that you want to have a cozy, warm feel. Posters, flyers or just photos for the social media accounts — it will pull off any project. And working with the effect is a piece of cake! The provided high-quality PSD file has the Smart Object layers, so you just open it in Adobe Photoshop and in a few clicks, you get the ready result. In case you face problems while working with the effect, you can read the friendly help file that is also included in the download.