The Designest may receive compensation from companies, products, and services featured in this publication. For more details, please refer to our Affiliate Disclosure page.
How about adding some cinematic vibe to your photos? Whatever you prefer, indie movies or epic blockbusters, you'll have over forty free Photoshop actions to choose from. Carefully created by photographers for photographers, they'll become a real treasure in your toolbox.

Unlimited downloads of 11+ million creative assets. From just $16.50/month.
It's so natural to get amazed by the ambiance created in a movie and then seek to bring it to the photos of your own. Shall it be drama, noir or a superhero story, there should be different actions for each of these genres. And, in this case, a set of Photoshop actions designed by Photography Planet should become your most comprehensive booster, which allows you to apply the cinematic effect with just a click of a mouse.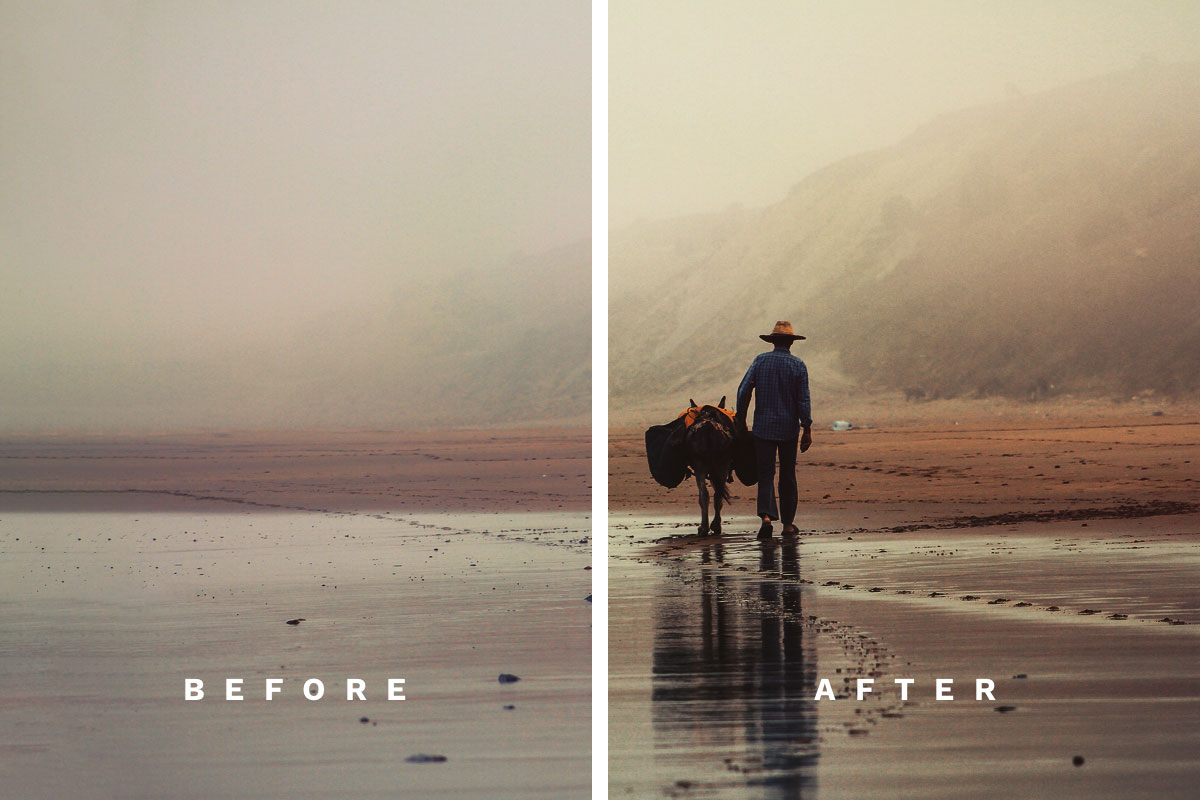 Compatibility:
The actions are compatible with Photoshop CS4 or later. And in any version of Photoshop Elements since PSE 11.
This collection includes 32 various film-inspired actions, 5 actions for noise & grain, and 6 actions for different vignettes — which makes a total of 43 free Photoshop actions. To create a more complex, engaging effect, you can try combining grain and vignette actions with any of the film actions. Tender, soft, magnetic, cozy, nostalgic, vibrant — we are sure there is a solution for every mood, so you are not limited about how and where you'll use the kit.
With these free actions for Photoshop  you'll find it so easy to re-create the aesthitics of your favorite film and apply it to your portraits, wedding & traveling photos, landscapes, and cards. In fact, they are so versatile, that you can make just any photo look special. The effect these actions can achive is neither overpowering nor drastic, they simply add some subtle elegance without going overboard. Sounds like a perfect match, isn't it?