The Designest may receive compensation from companies, products, and services featured in this publication. For more details, please refer to our Affiliate Disclosure page.
Making and selling NFT art has guided digital artists from precaution and mistrust to extreme curiosity. This becomes particularly evident when there are plenty of stories of creators selling their arts in an NFT marketplace and raising thousands of dollars. And so more and more content creators come up with the question, "Well, I can create graphics, so how do I go and sell NFTs?" 
So the story is like that: NFTs are all the rage within the creative & gaming community these days. Users are willing to pay crazy money for every unique digital asset, and it's not just words. One of our most admired digital artists, Beeple, sold his NFT art, a collage Everydays: The First 5000 Days, for $69 million in early 2021. It was the biggest deal in NFT history, however, there is more evidence that people are spending millions on the NFT art, which makes this field so attractive and adventurous for multiple artists and content creators worldwide.
Another great example that makes content creators think of selling and NFT is the casual game CryptoKitties. It allowed to breed, collect and trade rare kitties. The most expensive kitty sold in this game was Dragon, sold for 600 Ether($172,000 at the time) a month after it was born.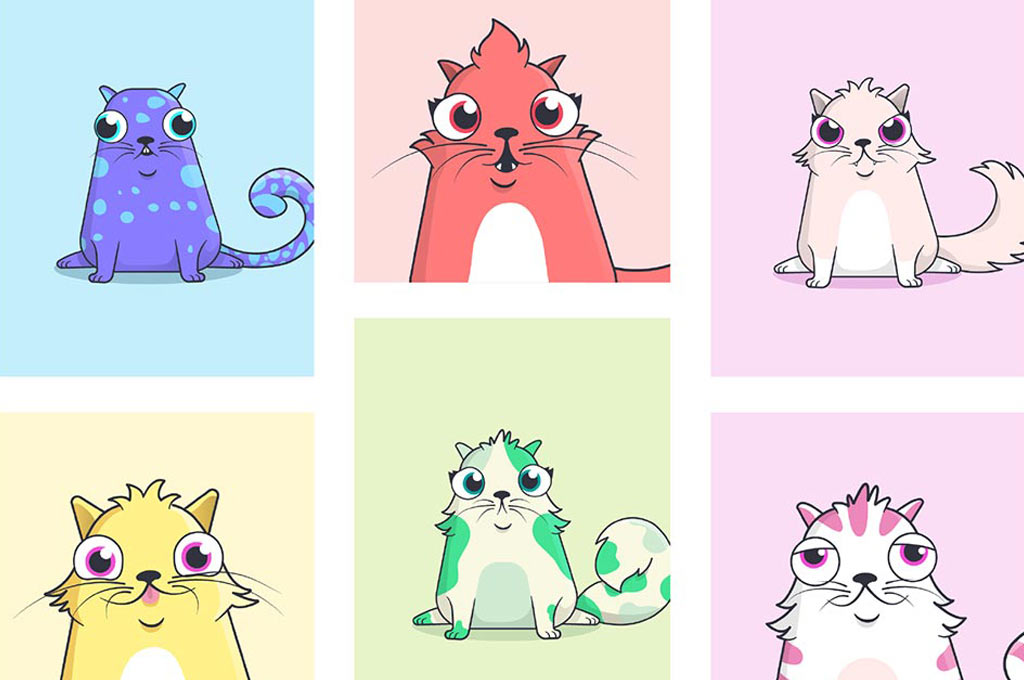 Therefore, the potential for raising thousands or even millions of bucks makes artists create NFTs in the hope of joining the lucky ones. Not only do they sell arts, like images and GIFs. In fact, NFT can be any multimedia file, like a video, audio, in-game collectibles, or even a tweet.
NFT, or a non-fungible token, refers to a cryptographic asset on the blockchain that represents an intangible and unique digital item like a piece of art that cannot be replaced due to its exceptional properties. NFT allows the buyer to own the original item and contains built-in authentication, which serves as proof of ownership.
So, what should you, as a digital artist, do to make and sell an NFT? 
6 Steps to Sell Your First NFT
Step 1. Create an item for sale
Step 2. Buy some cryptocurrency
Step 3. Set up your digital wallet
Step 4. Choose the NFT marketplace
Step 5. Create an account and upload your content
Step 6. Start selling (don't forget about the listing fee!)
Now, let's go with some more detail and help you sell your first NFT!

1. Create an Item for Sale
This step might be apparent, however, your entire NFT journey will begin with it. So start by choosing which unique digital asset you want to turn into an NFT. It can be a custom artwork, like an image, picture, or GIF, as well as any other digital file, meme, video game collectible, or anything else. Ensure that you own the intellectual property rights to the item you want to sell as an NFT as using elements that you don't have rights to or selling someone else's work can cause legal problems.
The value of NFT art is defined by its uniqueness. So if you are want to put up on sale a series of your works that are identical or partly identical, you should offer different versions, some more exclusive than others. You should also define how many identical copies of a particular NFT you will include within the blockchain. This number will be fixed, and you won't be able to modify your NFTs once created on a digital marketplace.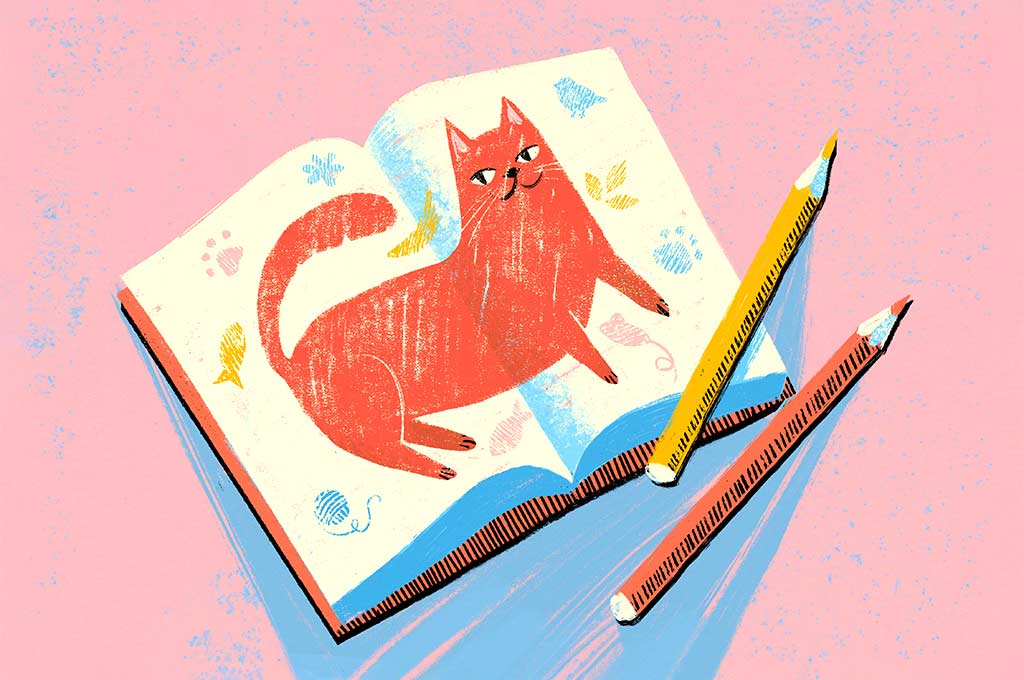 The process of creating an NFT is called minting. Minting NFT stands for the process of turning a pieces of digital art into assets on the blockchain, or the non-fungible tokens. The procedure is similar to how money is created. As banknotes and metal coins are made and added into circulation, digital assets are minted. Once minting is complete, the NFT art becomes protected and challenging to manipulate. As a token, it is now available for sale and purchase, and it is also tracked when resold, which makes all the manipulations with the item visible and secure. 
2. Buy Some Cryptocurrency & Set Up Your Crypto Wallet
Whatever NFT marketplace you choose to sell your digital content in (we will share some options with you a bit later), you should get yourself some cryptocurrency first to pay upfront for minting and selling it. Also, you'll need your crypto wallet to access multiple platforms for NFT selling in order to sign transactions and manage their balances, so it's not the step you can put on a waiting list. There are lots and lots of crypto wallets available as a stand-alone app or browser extension, and here're just a few:
Coinbase Wallet
Exodus
Opera's built-in Crypto Wallet
Crypto.com
Trust Wallet
MetaMask Wallet
The above-mentioned cryptocurrency wallet applications are available on smartphones as a mobile app and/or browser extension. Also, most platforms, like the popular Coinbase Wallet, Metamask Wallet are designed for a broad audience, including the newcomers, and can guide the digital artist through transaction fees, security, and privacy. This will be particularly precious if the content creator is going to buy their first crypto to start selling NFT, and needs a step-by-step tutorial to start and understand what's what.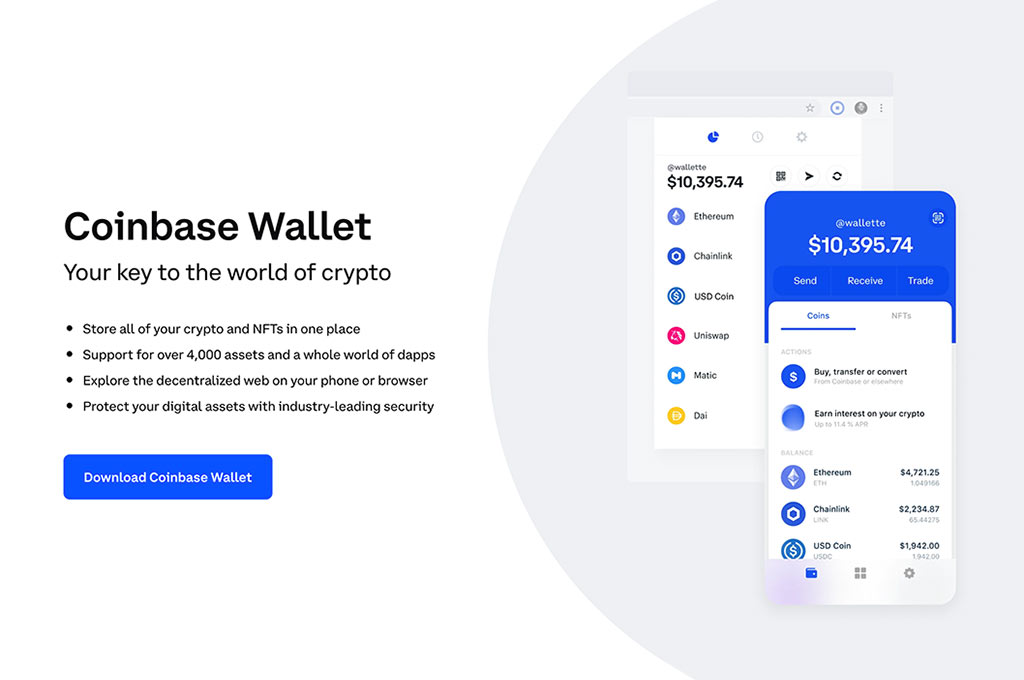 Before you set up a wallet don't forget to make sure that it matches the cryptocurrency used on the platform you choose to sell your NFT collections at. Most NFT platforms accept Ether, the cryptocurrency of the Ethereum blockchain platform, so check whether the selected crypto wallet is available for it (most are, in fact). Don't get surprised by this choice of of the universal NFT cryptocurrency: Ethereum blockchain platform was the first one introduced mint NFTs.
Finally, you can buy yourself the cryptocurrency. This can be made in the digital wallet app, and you can use your Apple Pay or a debit card for the payment. If you already have some cryptocurrency, connect it to your newly-created digital wallet. 
3. Choose the NFT Marketplace
Now there goes the most responsible step that'll eventually take you to sell NFT. You'll be fascinated by the wide choice of NFT marketplaces and auction options, which allow digital artists to mint their creative work and meet their potential buyers. Here're the most popular options:  
OpenSea
Axie Marketplace
Larva Labs/CryptoPunks
NBA Top Shot Marketplace
Rarible
SuperRare
Nifty Gateway
Mintable
ThetaDrop
VIV3
BakerySwap
NFT ShowRoom
Make sure to learn more about the platforms to be sure they'll fit your content and NFT file type. The popularity of the NFT market also makes sense. For example, Nifty Gateway is tooled for NFT creators and brands who intent to sell collections of limited edition and high-end NFTs, exclusively on this platform. By the way, this is the platform where Beeple sold most of his NFTs.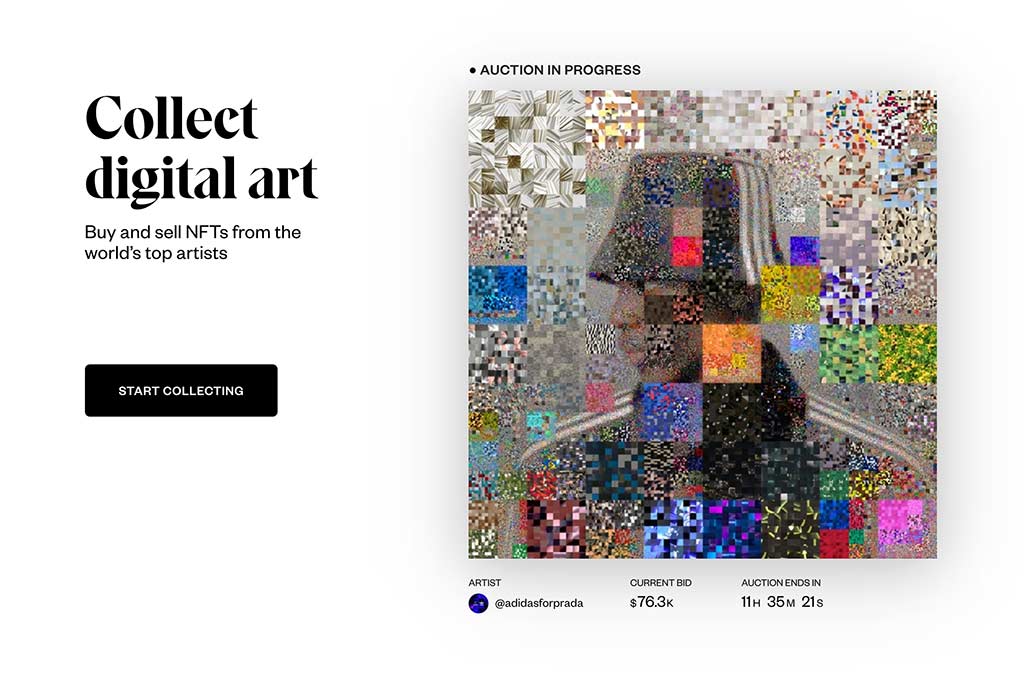 Or, there is Axie Marketplace, the official marketplace for the game Axie Infinity. On this platform, you can sell various items and digital collectibles used in the game. So, again, make sure to choose the NFT marketplace that perfectly fits the fine art you intend to sell.
While checking the list of NFT marketplaces, you should pay attention to a few things: 
Listing fee and other fees you'll have to pay for minting NFTs and selling them on the chosen platform. If you are just planning to sell your first NFT, you might find the prices at some NFT marketplaces too high for a start.
Digital art format accepted by the platform. You can sell almost any digital file as an NFT collection or art, from tweets to GIFs, so just make sure the marketplace fits you, and you'll be able to find your buyer there.
Choose big names if you can. Big NFT marketplaces, like the above-mentioned Nifty Gateway, have a vast audience, and it might be fun and exciting to create and sell your own NFT with them. Besides, they offer great promotion options, which will be especially valuable for talented artists who are just planning to create an NFT for sale.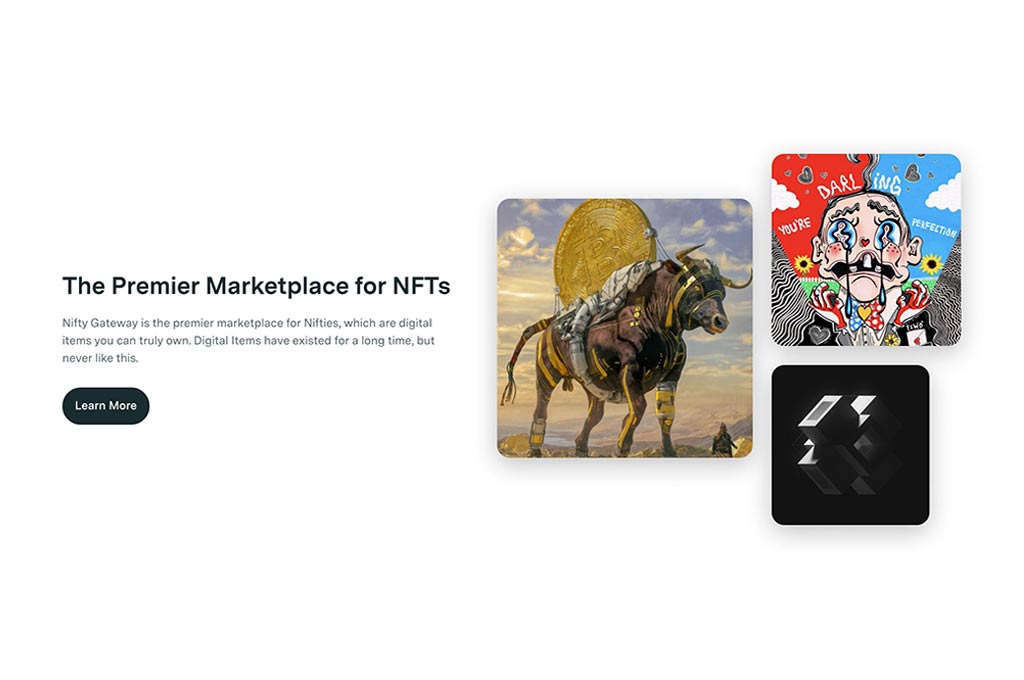 After you have chosen the platform where you will create and sell NFTs, you should connect it to your digital wallet. This is how you will pay the listing fee for your first NFT and accept payments.
4. Upload Your Digital Assets
Finally, you can set to minting your art and create NFTs. Whatever NFT marketplace you choose for that, it will provide a step-by-step guide on how to make and sell NFTs on their platform. There's going to be nothing superficial or complicated: just follow the given instructions.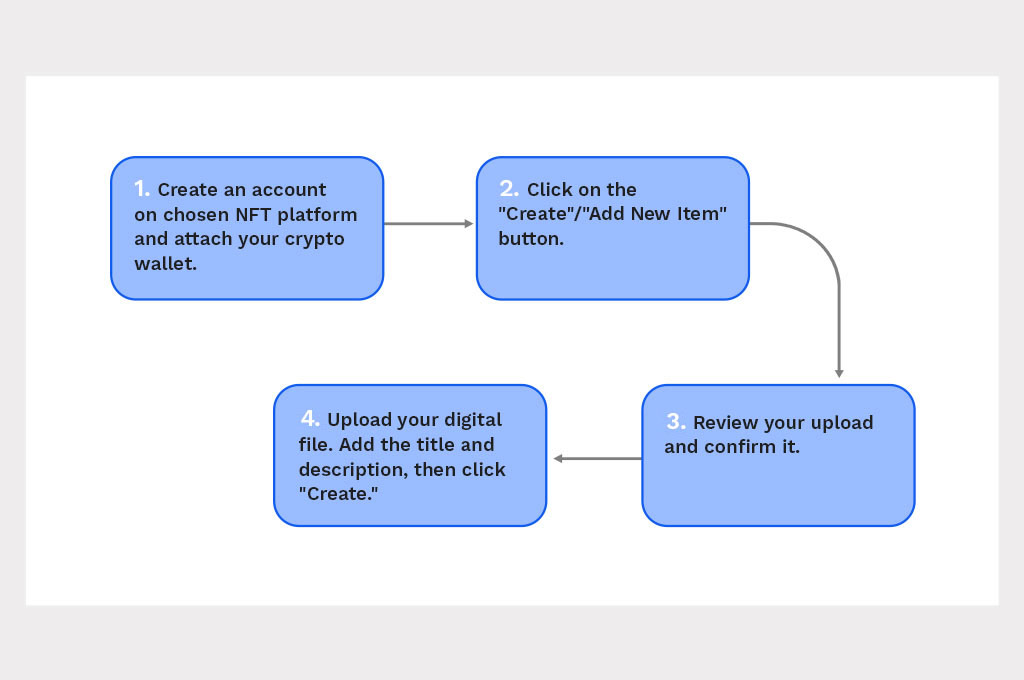 As a rule, the NFT platforms ask you to upload a file that you intend to sell as an NFT and complete it with a title and a brief description. Then, your digital asset (a JPG, PNG, GIF, MP3, or any other file type) will be transformed into a marketable NFT. And right after you upload the item, the platform will ask you to choose whether you prefer to mint a single token or a collection (check step 1 for more detail). 
5. Start Selling & Mind NFT Selling Options
We're sure you'll be extremely excited to reach the final stage of the NFT making process, which is to decide how you want to monetize your first NFT and set the price for it. 
Actually, choosing a minimum price is always the most challenging part, which is even tricker than creating a digital asset. For content creators having previous experience of selling their digital assets on any other marketplaces, this dilemma should be particularly familiar. Once overpriced, there is no guarantee the digital asset will ever be purchased. And to sell NFTs at a too low price and still pay the enormous fees will be loss-making. The fees for mining and selling NFTs can be costly, and depending on the marketplace, you may have to pay a listing fee, an NFT minting fee, a sale commission on the sale. The fees can fluctuate due to the volatility in the cryptocurrency rate. 
There is no one-fits-all solution here. However we'd recommend checking other artists on the same marketplace and what prices they set for their NFTs. At least, this will allow assessing the average price you might begin with.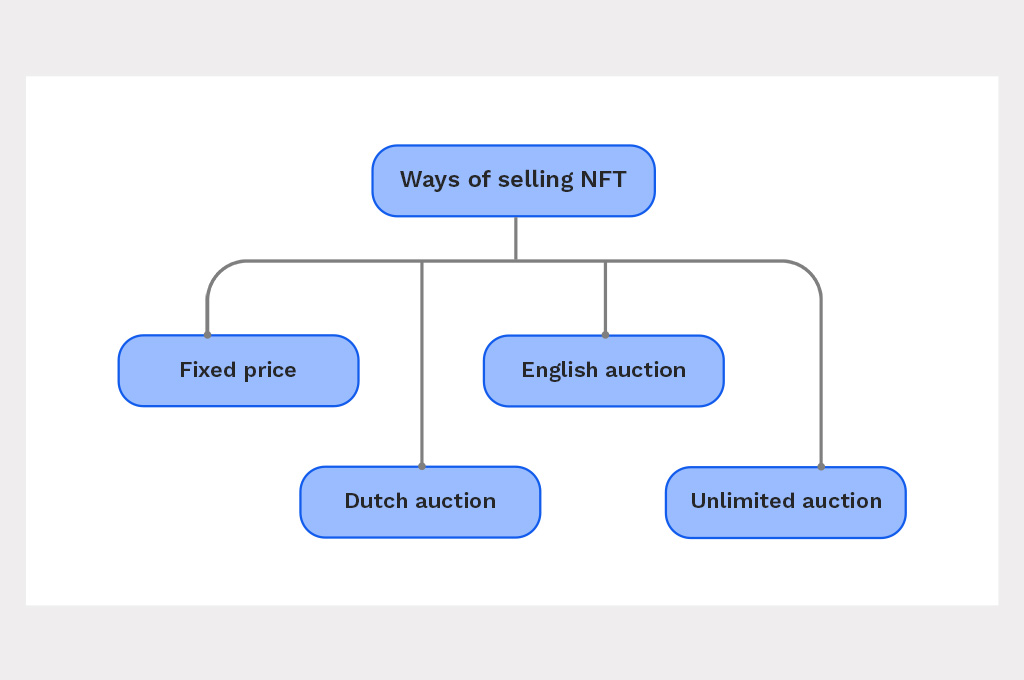 Another essential thing to consider is that there are two options for selling NFTs: fixed price or auction. A fixed price sale is where content creators specify a price they want to sell the NFT for. Auctions are a game-like way to sell NFTs. Most platforms allow three types of auctions: 
English auction. The buyers will have a time limit to submit their final bid. It's an increasing-price auction, so the highest bid wins once the time expires.
Dutch auction. Similar to the English timed auction, the buyers are time-limited to suggest their bid. This is a decreasing-price auction, where the price drops until someone buys an NFT.
Unlimited auction. It doesn't set a time limit, so the digital artist is free to stop the sale whenever they want. The second type is a Dutch auction, also known as decreasing-price auction, in which the price drops until someone buys an NFT.
This step is 100% not mandatory, and it's totally okay to start selling NFT and not bother yourself with promotion matters. However, it's wise to know how you can boost the sales and meet your buyer — especially when there are plenty of other digital artists who want to make and sell NFT art (and make crazy money on it). Depending on the content you create, the promotion strategies may vary. Whether it's about game collectibles, tweets or graphics, there's gone be some peculiarities. And yet, there are still a few general tips:
Spread the word in social media. If you have many Twitter or Instagram followers, that's your chance to tell about your new NFT. You can also try pairing with larger accounts to run a promo — there are lots of giveaways and cross-promotions on Twitter, so your feature will be natural and likely draw more community interest to your NFT.
Add your artwork to the NFT calendar. NFT Calendar is the first calendar on the digital market where the best NFT drops are gathered in one place. This is a great, if not the best, platform for NFT collectors who do not want to check dozens of marketplaces for a worthy release. And for you, and as an NFT creator, this is absolutely free! The process takes only a couple of minutes, all you have to do is complete a basic form on the website.
Use online advertising. There are many ways to promote the newly-minted NFT. For instance, you can publish a sponsored post in niche media, get a mention in a crypto podcast, or simply make a promo on social media.
Get to the featured drops on the marketplace. This kind of promotion is set up directly with the platform you've chosen to sell your NFT at. For every NFT marketplace, there are its own features: some, like KnownOrigin, create a page for the featured drops every week with a countdown to the release. Nifty Gateway posts a schedule for the upcoming week on the website and Twitter. Either way, once your NFT becomes a featured drop on the marketplace, you also get promoted on social media, which gives double exposure.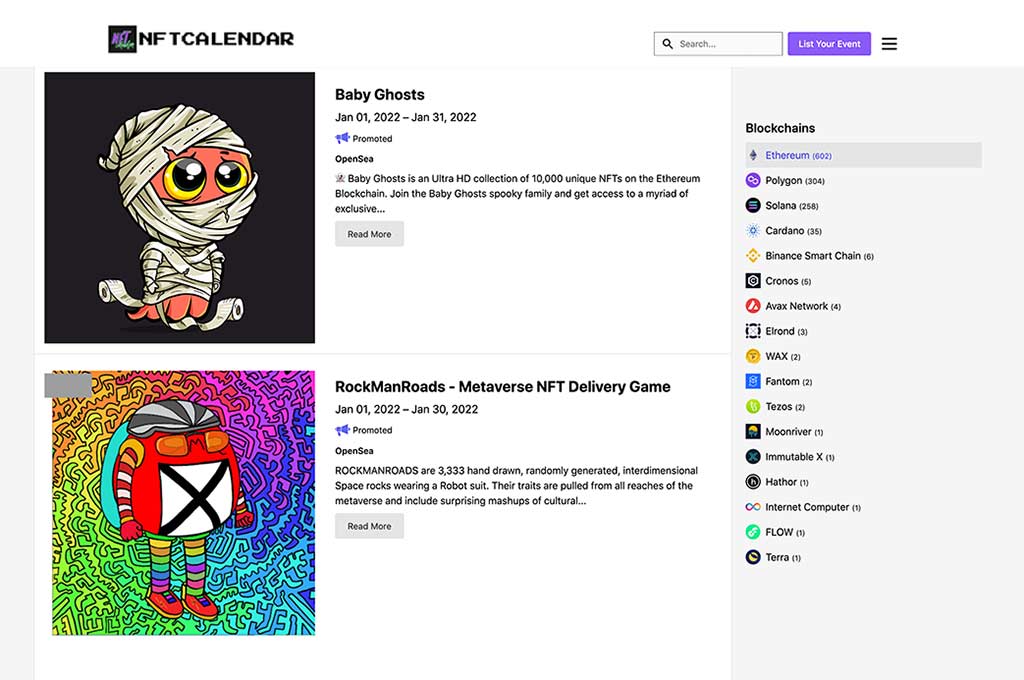 In fact, you should not underestimate the power of social media when seeking to sell you NFT collection. Experience shows that most of the target audience uses Twitter, so if you haven't put enough effort into developing your account, time to put some time into it. Let it grow as if it's your Behance and Twitter, and meet the users who'd first love your style and eventually get your NFT artwork. 
Years ago, blockchain technology was treated with great mistrust and was supported by counted enthusiasts. Now, more and more investors have their digital wallets and watch the cryptocurrency market swings. The same is happening with digital art and how it meets new tendencies. You're unlikely to be the first NFT seller or the pioneer in creating NFTs. However, it's an excellent time to try yourself in this field and meet potential buyers for the digital art you've been designing and seeking to monetize.
If you needed a sign, here it is! Probably, joining a couple of NFT marketplaces and having your NFT collection sold there is precisely the way to help you make your name and develop a whole new medium for creative exchange.