Apple has finally announced the all-new iMac, which offers breakthrough performance, the best camera in history, and a whole lot of new features. But what makes this release particularly precious is the new design and seven colors to go as personalized and unique as it has never been (it has, in fact).
What's the most incredible and exciting about iMac 2021 is a different understanding of what a desktop computer should be like. Formality and bland office look are now replaced with a very personalized and human-oriented design  where the device can be easily adapted to its user. We've already seen the introduction of color with an iPhone, iPad, and MacBook. However, rainbow-colored iMac gives an elevated feeling of uniqueness and global change of trends in tech.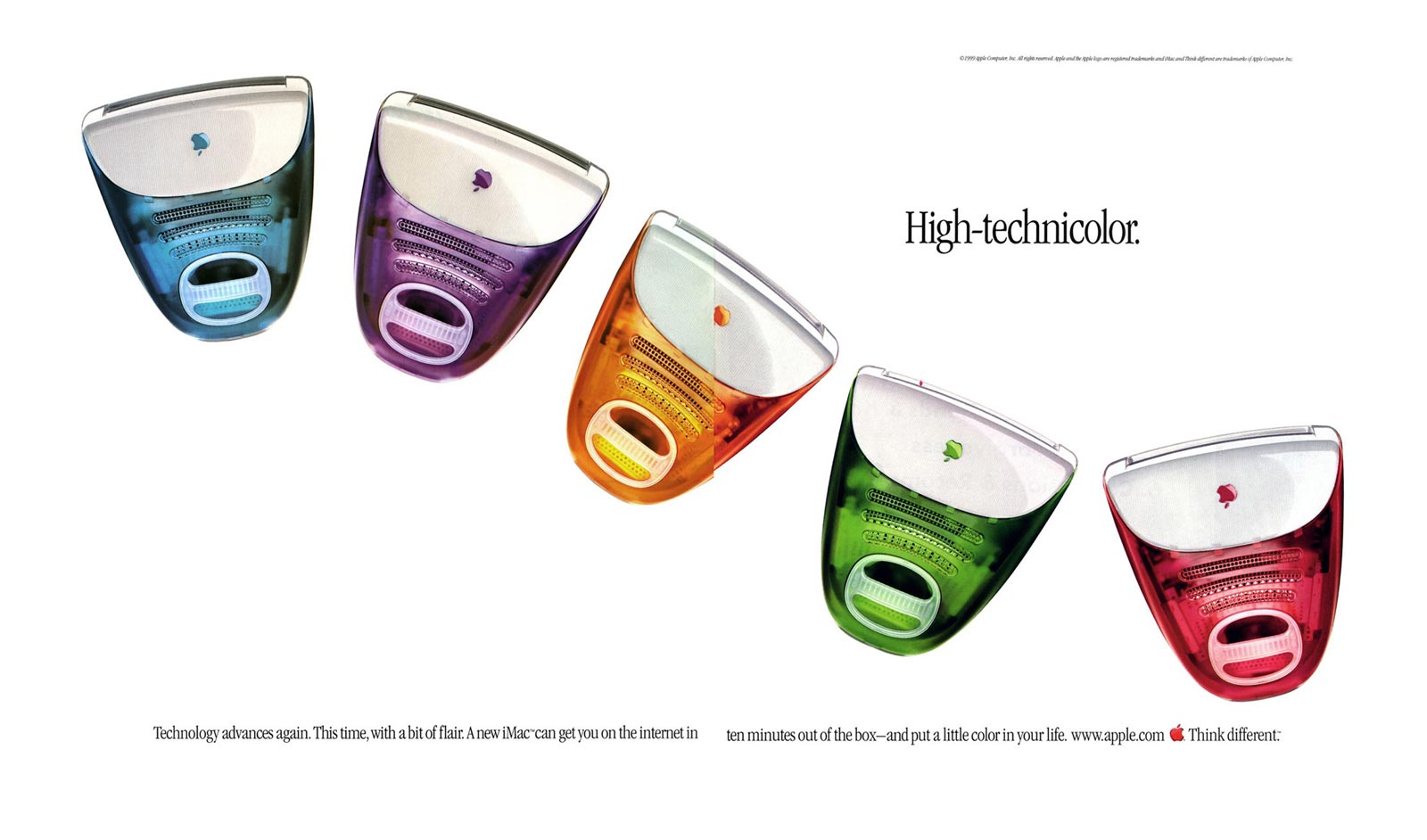 Apple already came with a similar solution in 1998. Then they introduced the iMac G3, which was initially available in Bondi Blue color and then extended its range to 5 colors. We don't know whether the decision to bring the color back is a tribute to iMac G3 or it's just the trend going back, but bringing this whole new experience to the users feels priceless. Especially with these super-saturated hues — green, yellow, orange, pink, purple, blue, and classic silver. This variation will be available for Magic Mouse and Magic Keyboard as well.
The new iMac came just in time. Last year entire companies had to switch to remote work, and for many employees, this type of work has become a preferred option. And this is when they can replace the default aluminum devices with color to their choice and make work from home feel less office-like.