The Designest may receive compensation from companies, products, and services featured in this publication. For more details, please refer to our Affiliate Disclosure page.
It's fair to say that Coca-Cola owns red color at some point, as it has established a solid association with the brand's appearance, making it recognizable. So, as you might have grasped, the new design system inherited red color. But what about the rest of the elements?
In 2016 the company presented the "One Brand" ("Taste the Feeling") strategy, aimed at unifying the visual identity system by introducing the remastered brand's appearance. The recent packaging update is a specific evolution of that concept, touching upon the design's artistic and practical sides. You can see the upgraded packaging for the Coca-Cola Original, Diet Coke and the Coca-Cola Zero Sugar, debuting the new recipe.
The first thing that stands out is the emptiness and tons of negative space. It was decided to remove the red disc and the wave, moving the logotype up. This minimalistic approach was developed by the in-house Coca-Cola design team from Atlanta, US. What is implied by this new look? Being at the top of the can, the Coca-Cola watermark expresses that the drink is "uplifting."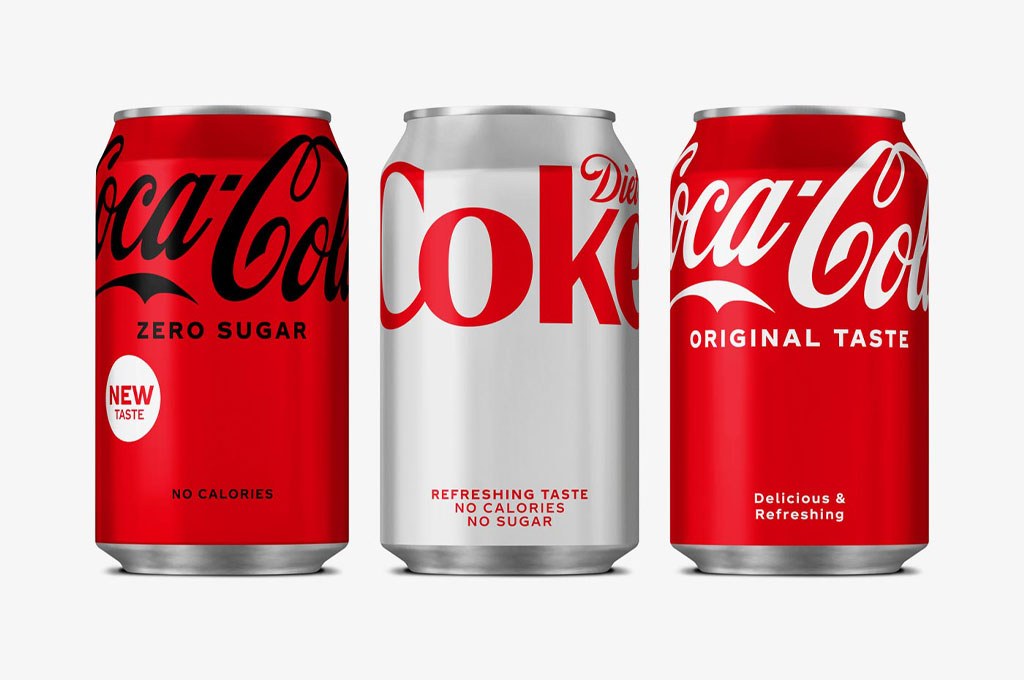 Concerning the omnipotent red, it's integrated into the new packaging, paired with the other colors. So now, the visual elements help customers to distinguish the flavors at first sight. It's a pretty practical solution in terms of product use; however, there's always a "but."
The redesigned version of Coca-Cola looks like there was some malfunction in the cans-making factory and the logo is just mistakenly climbing up. It'll take some time to get used to it (as it has already happened with the Pepsi Logo , but the first impression wasn't that wholesome. As for the separated design solution for each taste — it looks genuine and stylish, definitely, the best thing about the evolved Coca-Cola look!