The Designest may receive compensation from companies, products, and services featured in this publication. For more details, please refer to our Affiliate Disclosure page.
Social media hold a special place in the Internet space. Now it is a platform where all creatives can gain followers who may become potential customers in the future. And there is a huge amount of designers who achieved their goals with the help of social media showing that it is possible for everyone! It's your turn to join them and prove that only the sky is the limit. 
To become popular via any social media platform you need attractive content and a well-considered strategy. Eye-pleasing compositions, nice colors and shades, even the frequency of posting makes sense here. As long as you pay attention to all these little details, you'll be getting more and more people interested in your art. However, if you are just starting this journey, you may need some help figuring out what to do actually. For your convenience, I gathered all the needed information in this article so you'd be fully prepared to run your own account: some examples of inspiring profiles, courses that can help you get the knowledge and skills needed for working with social media and useful recourses that will be your personal assistants. 
As it was stated above, the main plus of your online presence on visual-based platforms like Instagram and Pinterest is that those social media are ideal for gaining popularity. Of course, it's a lot of work: sometimes you even need to hire a manager for that. But it's definitely worth the effort, as brand awareness is extremely important for every business and takes a long time to build. The more popular you are, the more chances you have to gain freelance clients or creative collaborators, secure a new job, as well as build your professional reputation.
Instagram
There is a great amount of distinct social media for any kind of art. But overall, Instagram remains the most popular visual-based platform today, and for most designers and creatives in general, a presence of some sort on the image-sharing platform remains a must. It enables you to share your artworks with the whole world and get new followers to build your own audience. Moreover, these days you can not only show your designs and drawings, but also monetize them through Instagram Business tools. For that you need to create an account that will attract potential customers and get some skills in this field. However, with all the tips I gathered for you below it will be much easier.  
It is impossible to think of Instagram without art accounts. There are many examples of popular designers' and artists' accounts and the ones I want to show you can help you find inspiration. Looking at these profiles that already took their niche in the list of successful profiles may encourage you to start your own journey of conquering new heights. All of them were designed in their unique style that can be pointed out as in the full picture and every image separately, too. Of course, there is no need to copy everything you see here, but it's a good way to learn what is trendy and works the best and find your own style. Though the profiles below are different, the one thing they have in common is a success.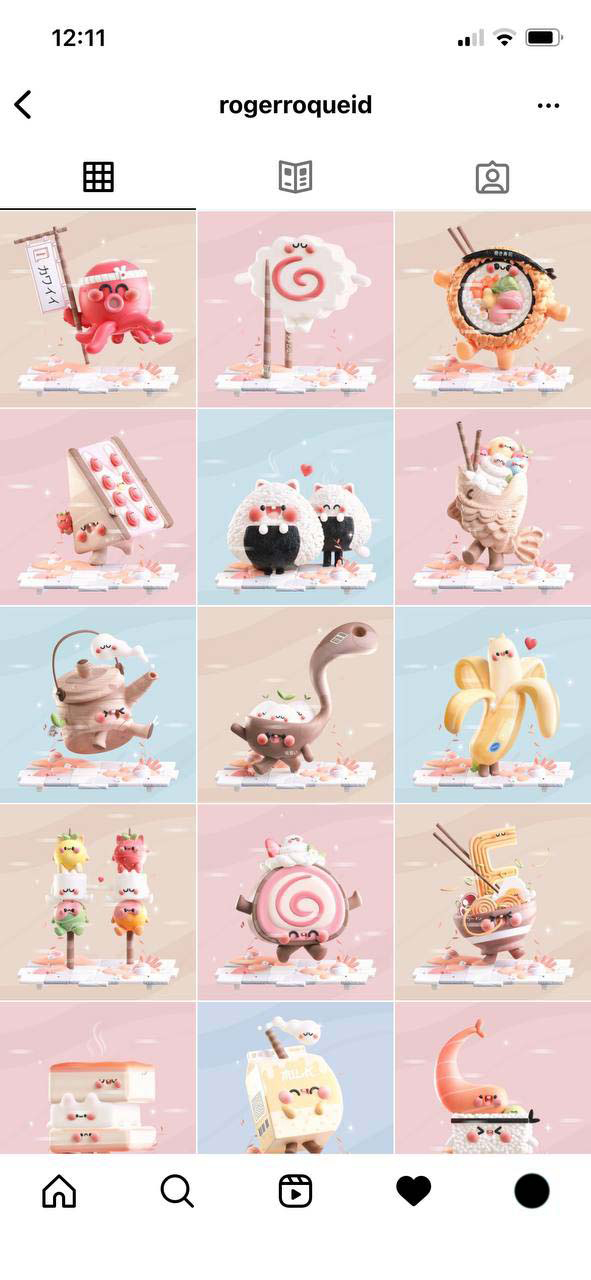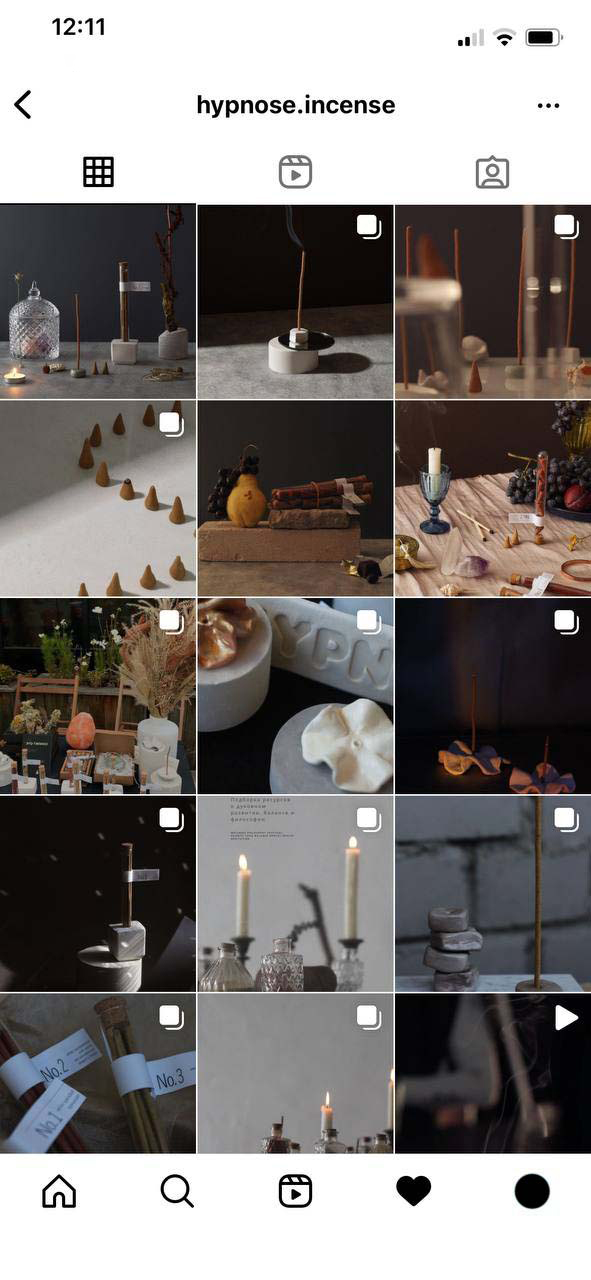 Instagram Inspiration
The content of Roger Roque's profile is always in one style and color palette, making the whole profile pleasant to look at. Due to their consistency and unity, all these cute artworks attract many new followers daily and it's a perfect example of what a big role commitment to the chosen style play. 
Hypnose has really cozy and warm photos and that's the key to their popularity. Incense, flowers and well-composed still-lives of this online shop make you want to buy some of them and that's how a well-balanced mix of the product and the atmosphere of a perfectly suitable photograph looks.
Best Courses For Instagram
I gathered the courses that will show you how to use Instagram as a business tool. You will discover some helpful strategies, content creating concepts, photo composition rules and many more. With all the knowledge and skills you'll get from these classes you will change your view of how you should run a social media account. It will open you new doors of gaining followers and monetizing your work.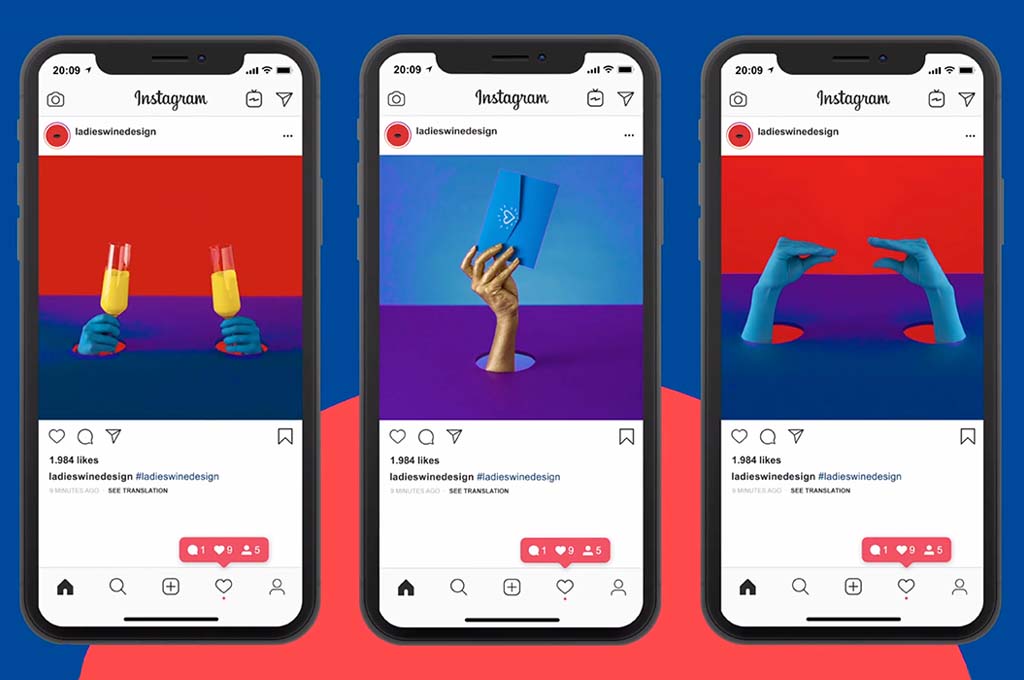 Instagram Strategy for Business Growth
Are you ready to learn a proven method to make a lasting impression, generate attention, and have long-term brand awareness? With the help of Dot Lung, a professional social media manager, you will learn what to post, when to post, and how to post it on Instagram. 
Dot Lung walks you through the process of creating content that will attract your target audience to follow your page, like your content, share with their friends, and buy your products and services. The class suits both new to Instagram and those knowing the basics. It will help you to build a strategy for getting profit on the app and strong brand awareness.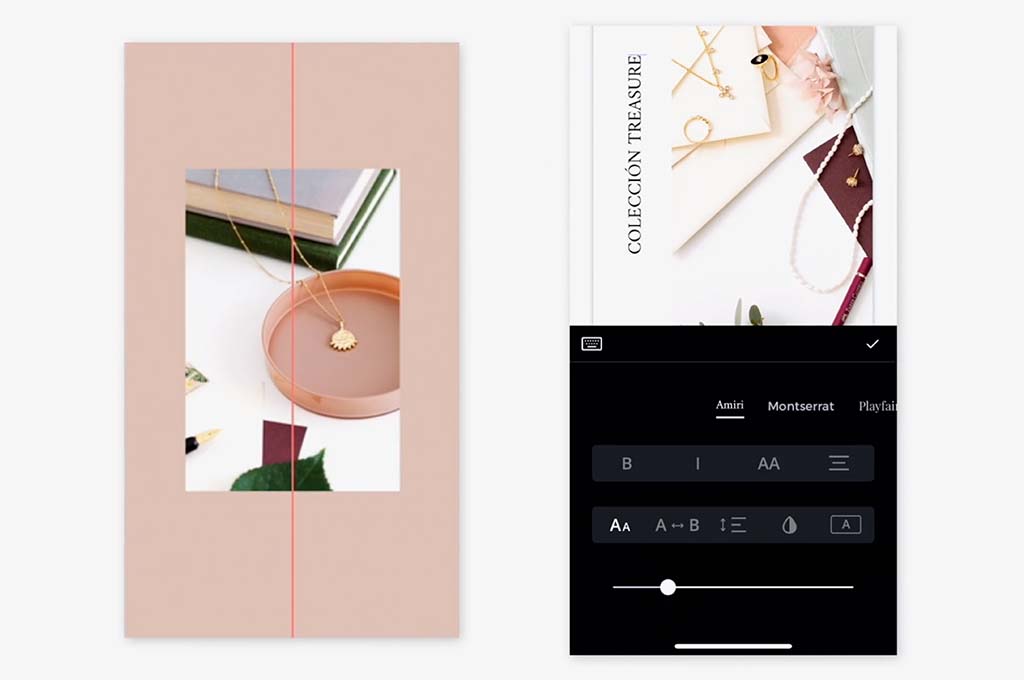 Content Creation and Editing for Instagram Stories
Within the possibilities offered by social networks today, there's no doubt that Instagram Stories is the tool of the moment since beyond sharing images and videos, it allows you to generate direct traffic to websites or subscription lists.  
In this course Mina Barrio, product photographer, will teach you all the secrets of creating and editing content in an attractive and professional way, focused specifically on photography and video, to succeed on Instagram. As the class is focused on the visual side of posting, it is suitable for the designers who want to improve their content quality to gain new followers and customers due to the eye-pleasing account.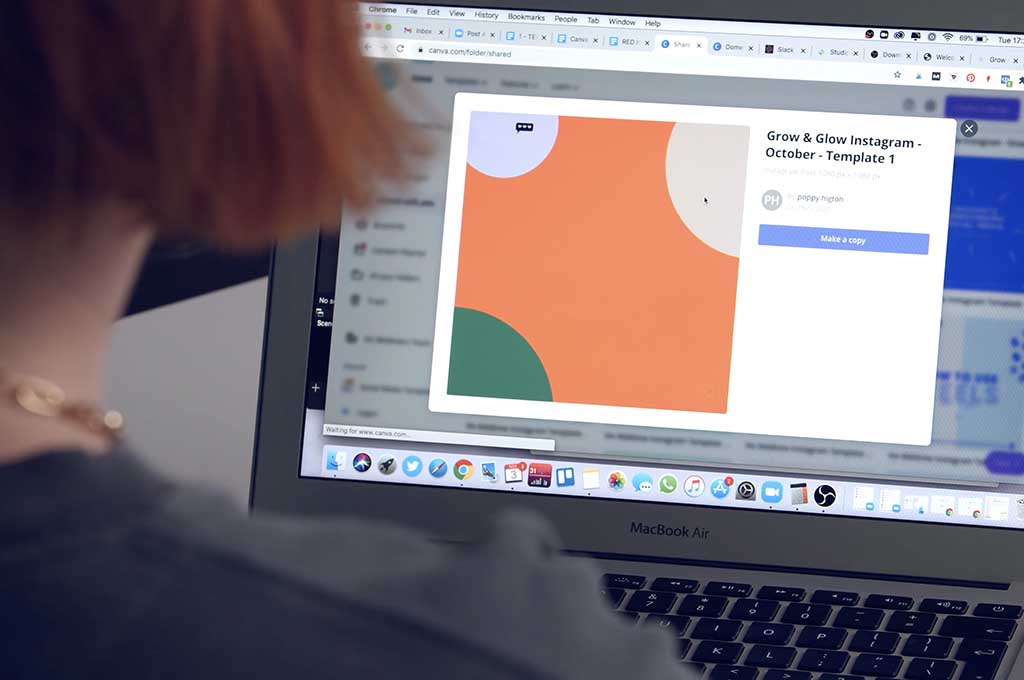 Building a Personal Brand on Instagram
The best Instagram accounts have a visual strategy and a defined editorial line. In this course you will learn from the hand of Vix Meldrew, a professional content creator and influencer consultant. You'll see how to get the most out of all the tools that Instagram offers to create a powerful personal brand that attracts and connects with others. 
It is an ideal class if you want to learn to create engagement with a brand and discover why Instagram is one of the best channels to do so. With the help of the course, you'll be able to optimize your profile to achieve success in creating your own brand and monetizing your art. 
Curating Instagram Content: Find Your Niche
The days in which television was the main advertising support were left behind and, today, Instagram stands as one of the leading promotion platforms, opening new ways and means to impact users in new and creative ways. 
In this course, Mr. Sam Buckley will teach you how to boost your online presence and get your social media account discovered by your target audience. It will be helpful for designers who want to use Instagram as the business tool as the course guides through building an Instagram profile with the right content and the right strategy centered on the niche.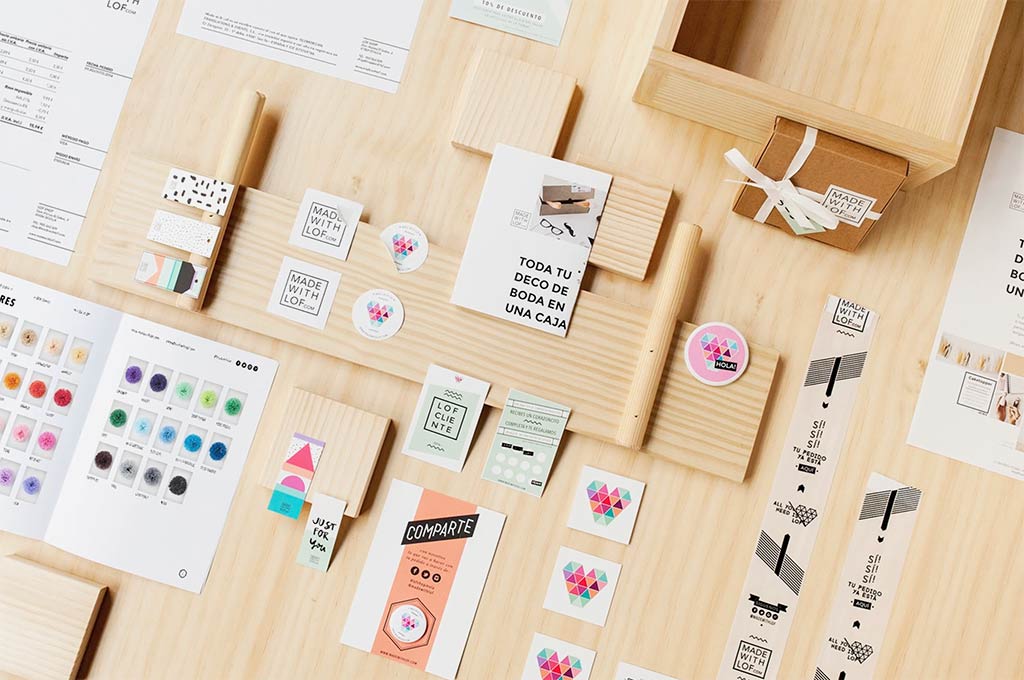 Professional Photography for Instagram
Another course from product photographer Mina Barrio will teach you to communicate your values, creating your personal style for your project along the way. This class is focused on photography rules that will help you to create visually attracting content and get new followers due to it. 
Mina will explain how to get the most out of Instagram Stories, the tool that allows you to share short and episodic videos on Instagram. Using her tips you'll see how important it is to create high-quality content and how many new followers, likes and job offers you can get just because of it since the audience will see your talent at the moment they open your account.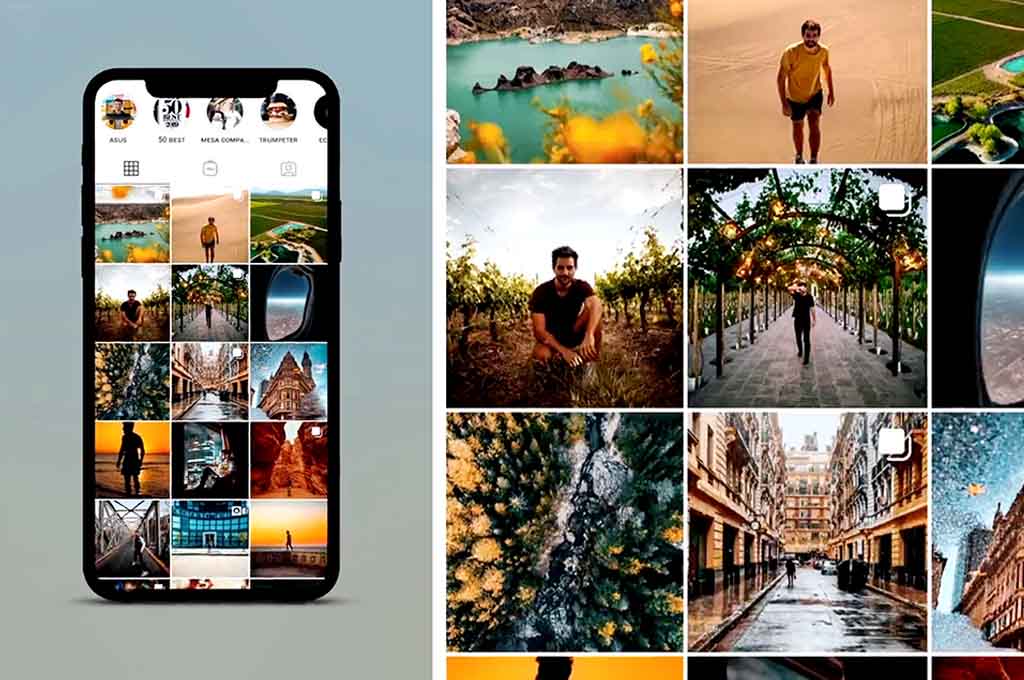 Photo Composition and Editing for Instagram
The bad quality of photos may affect your chances of being successful on Instagram and it's better to get some knowledge and skills in this field before plunging into it. In this course, Derio Ilari, a commercial photographer, will teach you the keys and secrets to making and sharing great photographs. 
You will learn to compose and understand the meanings of color to find your own style that your followers will associate with you. All the knowledge you'll get in this course will help you create attractive content and help build brand awareness.
Pinterest
Pinterest is a treasure trove of design solutions. A countless number of trendy color palettes for different purposes and works of artists make this platform a perfect place for creatives. Here they can form their taste and collect everything that inspires them on their boards. And the main feature that distinguishes Pinterest from other social media is that people come here purposefully for inspiration and to be in step with design trends, so for the designers, it is an opportunity to meet the target audience with less effort.
Plus, Pinterest is not only a center of travel, fashion, design and decoration inspiration, it is also a space in which 93% of users plan and make their purchases. That's why creating a well-considered account that will attract many followers can be a starting point for your journey as a professional designer.
There are many designers and companies who are gaining new customers via Pinterest accounts. I gathered several popular profiles that achieved success due to their commitment and they became great examples to take notes from. Take a look at them and highlight some useful strategies and details you can apply to your own account.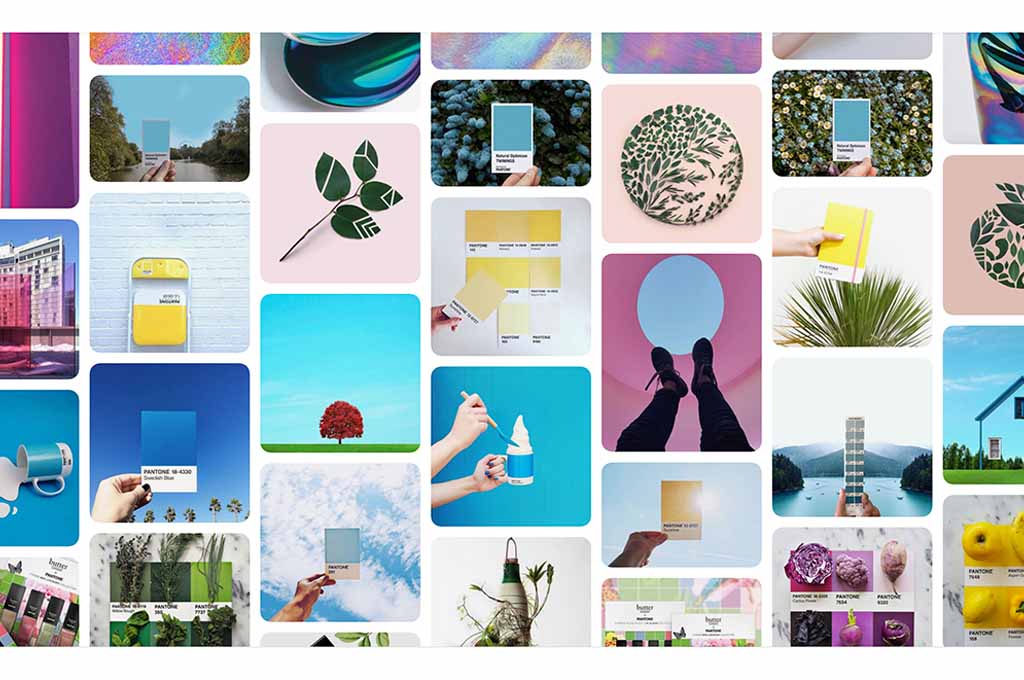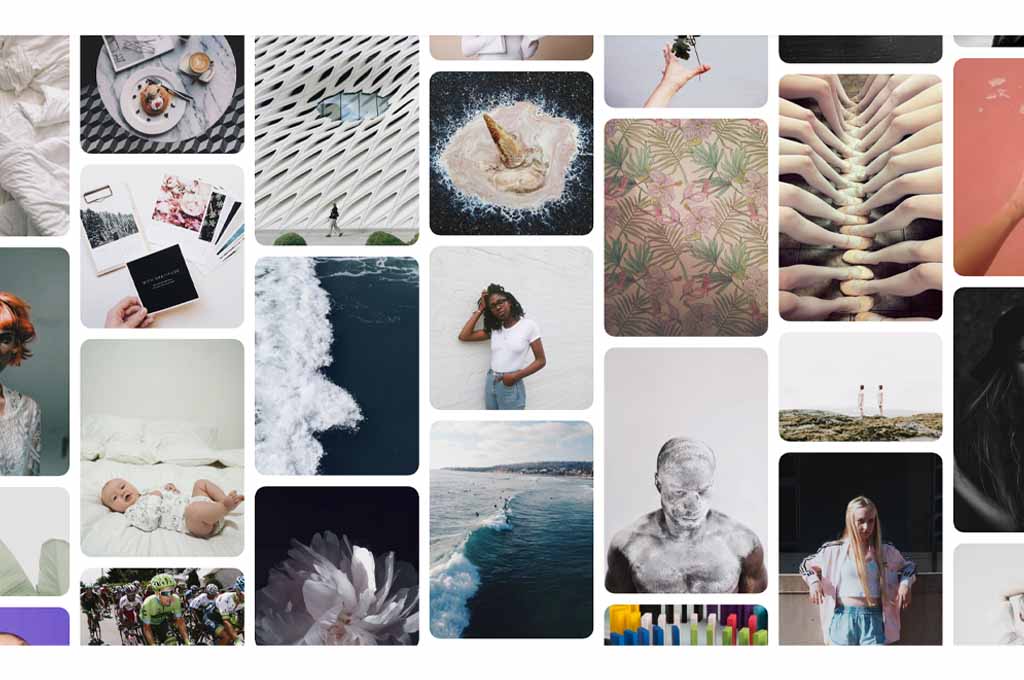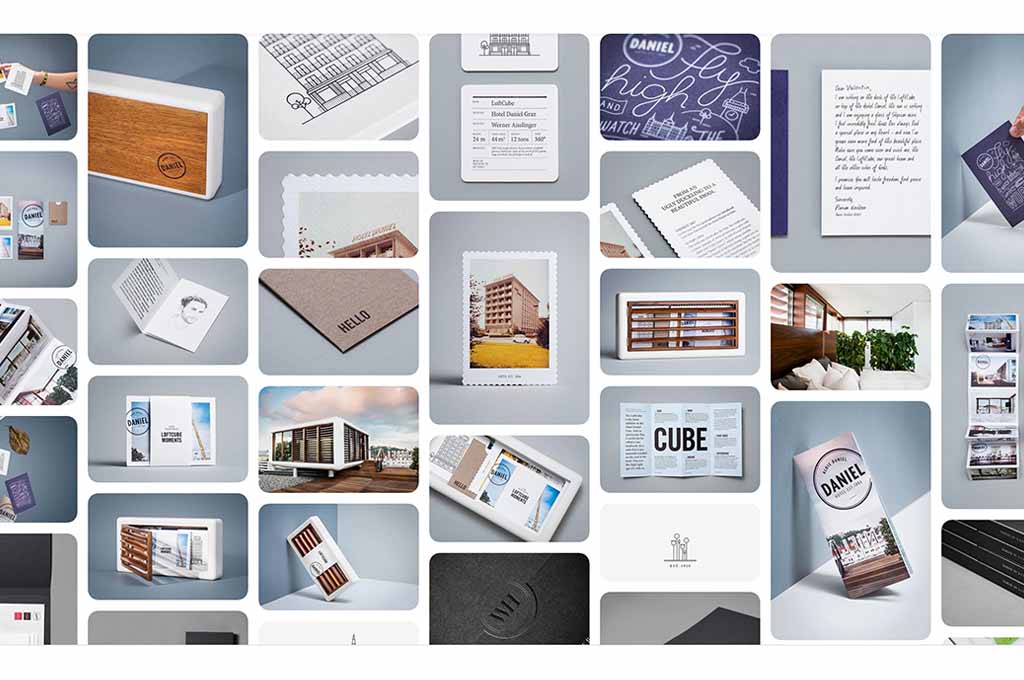 First, we have a simple, classic style of Moodley design agency that radiates the vibe of wealth and elegance. This profile is perfect to become an inspiration for those who like the minimalism style and want to keep it on their account. 
VSCO Pinterest account is a perfect example of how you can show the diversity of your brand possibilities while keeping your profile eye-pleasing and not visually busy. You can see that despite this difference in their posts, the style is always the same making the account attractive. 
The same goes for Pantone — a global authority on color, the account of which is run by inspiring artists, designers and stylists. The photos and artworks on this profile are bright yet calming, that's its special charm: it is a great example of a balanced mix of minimalistic designs with some rich-detailed ones.
Best Courses for Pinterest
It's true that Pinterest is a perfect place if you search for inspiration and design tips. But when you have a lot to offer as a designer, you may want to make a profit from your works and ideas. In this case, you need to get some knowledge and skills that will help you build a strong account with many followers and inspire their trust. The courses I want to recommend you are ready to introduce you the app Pinterest itself, the working process and how can you use it for monetizing your art.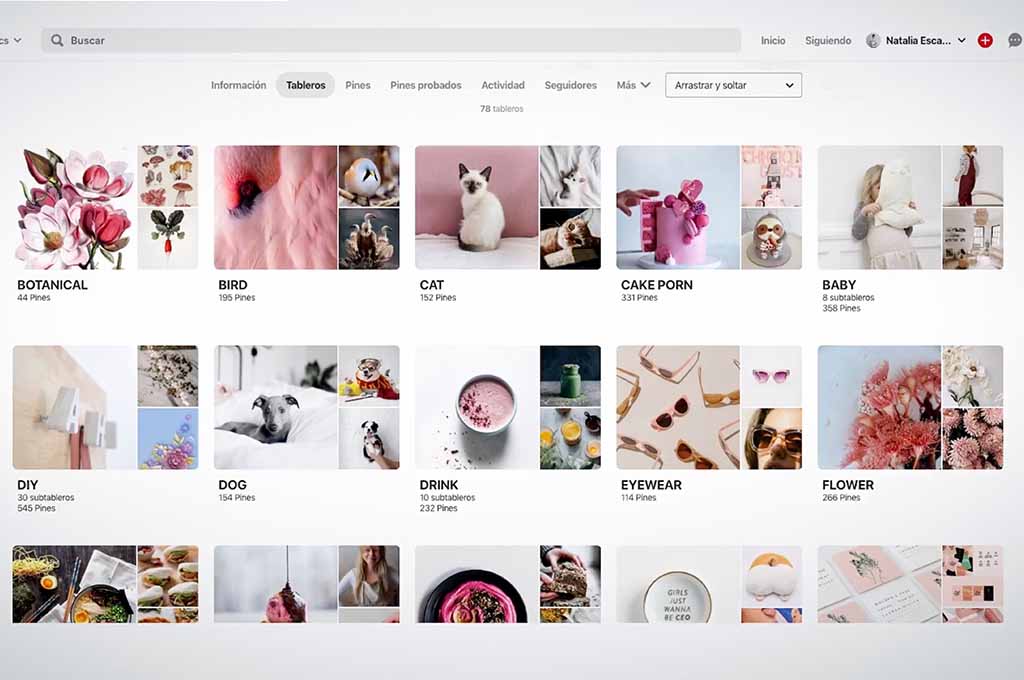 Introduction to Pinterest: Profile, Boards, and Pins
Pinterest is a perfect platform for designers to get new followers on as it was originally made for posting artworks, drawings, etc. And in this course, Natalia Escaño, a social media expert, teaches all you need to know to get started: how to create a profile, use pins, and create boards. 
Learn how to create an inspiring account, as well as how to create and share your own content to get the most out of this booming social network. The course is a perfect starting point for your journey on this platform if you just download the app and know nothing at all about it.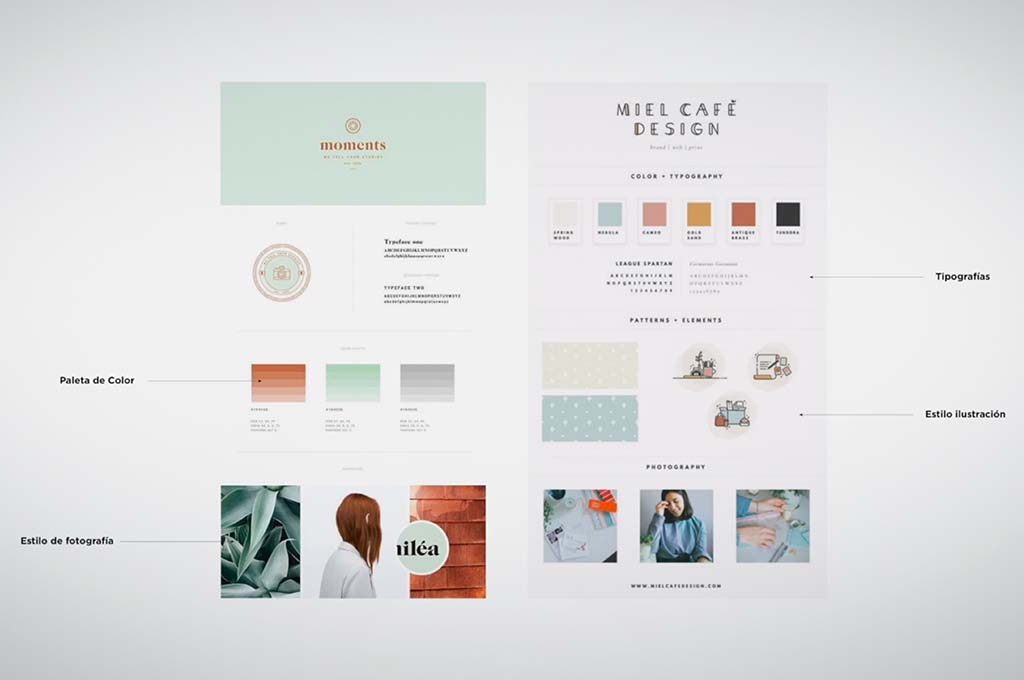 Pinterest Business as a Marketing Tool
Pinterest is the place where not only do people come to look at beautiful pics, but also plan their purchases. In this course, Mercedes Valgañón, graphic designer and illustrator, will teach you how to turn your account into a Pinterest Business profile and optimize your positioning and content to increase visits to your profile and your business or blog website. The class is created for those who already know the basics of working on Pinterest and want to move on and monetize their art with this social media platform. 
Social Media Resources
When you considered all the pros and cons and you are determined to promote your works on social media, you can face some difficulties even after learning all the useful techniques and strategies to make your account successful. Of course, you can do it yourself, but a little help with timing, posting and other technical aspects will be nice, won't it? 
I chose several apps that will help you with that so you won't waste your time waiting for a moment you need to press the upload button. These resources will help to keep yourself inspired to create, post and, most importantly, save your effort. 
SMMplaner. If there is an app that can complete the task, give this job to it. It will save you much time and you can spend it thinking about your next artwork. With SMMplanner you can no longer spend half a day making a posting schedule for your Instagram account for 2 weeks in advance and get distracted every day to upload them. Just log in SMMplanner with your Instagram account login and password and start working. The service gives free posts, but if it is not enough, you can buy the required amount. It takes a few minutes to figure out how to work in SMMplanner and connect an account and give you hours of free time.
SMM-box. With the help of this service, you can make scheduled posts and stories, which will simplify your work. In addition, you can search for viral content in social networks: the filter makes it easy to find the most popular posts on the topics related to yours. You can adapt them to your groups, add unique information, and get the attention of the audience. The service also enables you to create content for different social networks if you work in SMM-box with several accounts. The photo editor is included, too, so you can immediately crop the photo for the specific social network, as well as choose the color and size of it.
Tailwind CSS. Tailwind CSS allows you to schedule your Pins so that your followers could always get new content. The process of working in this app is super easy and saves you much time: you can schedule Pins for an entire week in as little as 20 minutes. The app will generate a "SmartSchedule" for you depending on how many times you want to post content each day. Given the individual schedule, images will be posted at the most suitable time for the audience, ensuring maximum coverage. Once the schedule is ready, you can see it on your calendar and make changes. 
PinGroupie. After you decided the technical aspects of posting, you need to get the followers. And this app will help you with that. PinGroupie is a website for finding group boards on Pinterest. Joining them on the right topics will help the target audience find you. The feature is especially useful for those new to Pinterest, as pins will be seen by a large audience, even if there are no followers at all. Boards can be filtered by a number of users, collaborators, and many more categories until you find the right group board. PinGroupie is free to use, and you can add your own group boards when you sign up.