The Designest may receive compensation from companies, products, and services featured in this publication. For more details, please refer to our Affiliate Disclosure page.
Have you ever found yourself in the middle of an endless list of web design courses, trying to figure out how many hours of sleep can you sacrifice to fit everything that you want into your schedule? Actually, I have. Been there, done that. At times when I started as UX/UI designer, it was a hell of an overwhelming experience to browse for the right courses, especially as a newbie in this area who does not have their own roadmap to success. 
When I first encountered interface design as a psychology student, I was truly fascinated by its versatility at the junction of art and science. As for me, it is one of the most alluring, rewarding, and exciting career options for those who are interested in creating something both beautiful and useful. But the field of digital design is evolving rapidly, so in order to have a successful career, it's important to opt for the right set of courses. I picked up those that will give you a broad, but profound understanding of the field. They are crucial. They are the top-notch trend. Likewise, they are an absolute must for any novice designer who wants to grow and create flawless interfaces. 

Use the exclusive code THEDESIGNEST-10 for an extra 10% off for any courses. If a course is at 75% off, you get a total of 85% discount for your purchase.
UX Design
It is hard to overrate the meaning of the user experience. Design is not only about drawing pictures, it is about solving problems and delivering products and services that are effective as well. In order to do so, you need to develop a special mind frame, employ psychological principles, make use of sociology, marketing, and even philosophy. UX design impacts immensely on overall product strategy. Great user experience leads to great success. It is one of the most in-demand design roles today, and it continues to grow.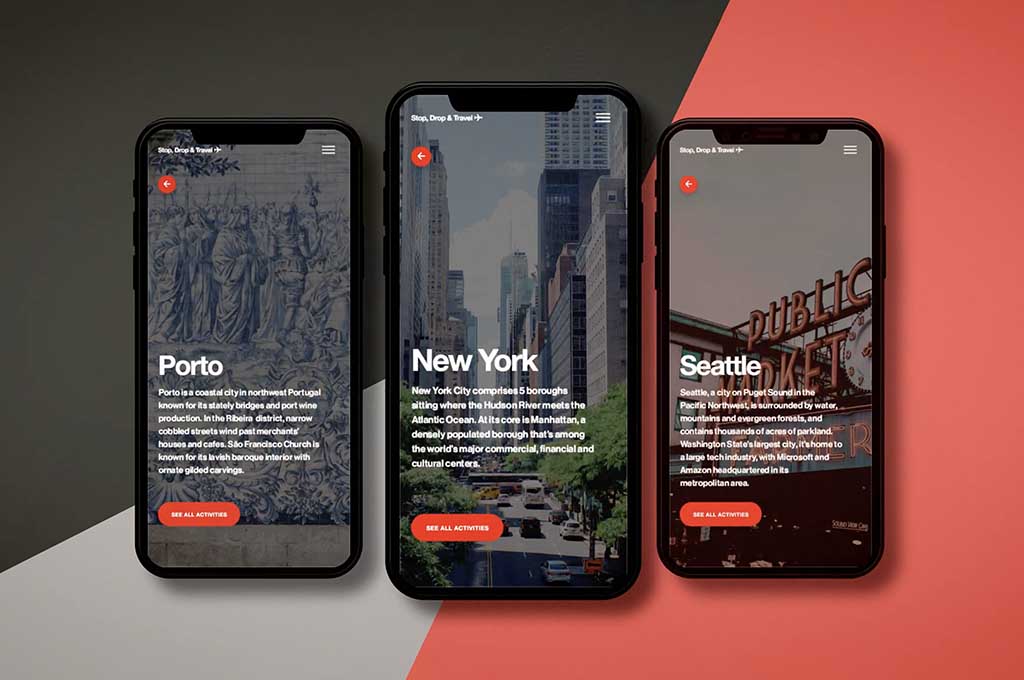 Introduction to UX design
In this course, you'll learn how to create digital experiences that resonate with your users. It is hosted by Ethan Parry, a UX researcher and service designer who is working with many major brands and evangelizing UX design in Barcelona, Spain. You will get to grips with the fundamentals of user experience and its business value. Moreover, try this knowledge in practice, right away. As a course project, you will create a validated prototype to meet the needs of a given persona or a brand. And build a detailed case study for your portfolio, which will be your advantage as a professional. 
This course is crucial for designers, entrepreneurs, and anyone involved in developing digital products or services. No previous knowledge is required, but the motivation to learn and a laptop with an internet connection. In case English is not your native language, you can switch on subtitles in Spanish, Portuguese, German, French, Italian, Polish, or Dutch, and study a new area of knowledge with comfort. 
UI Design
The user interface is the graphical layout of a product or a service. Everything that you see on a screen constructs the user interface, any sort of visual element, micro-interaction, or animation must be thoughtfully designed. That's what UI designers do. They decide what an app or a website is going to look like. The color palette, grid, typography, shapes, movement, and interactions are all their domain. UI designers create the look and feel of service. The main goal of UI is to make the product both highly functional and aesthetically pleasing.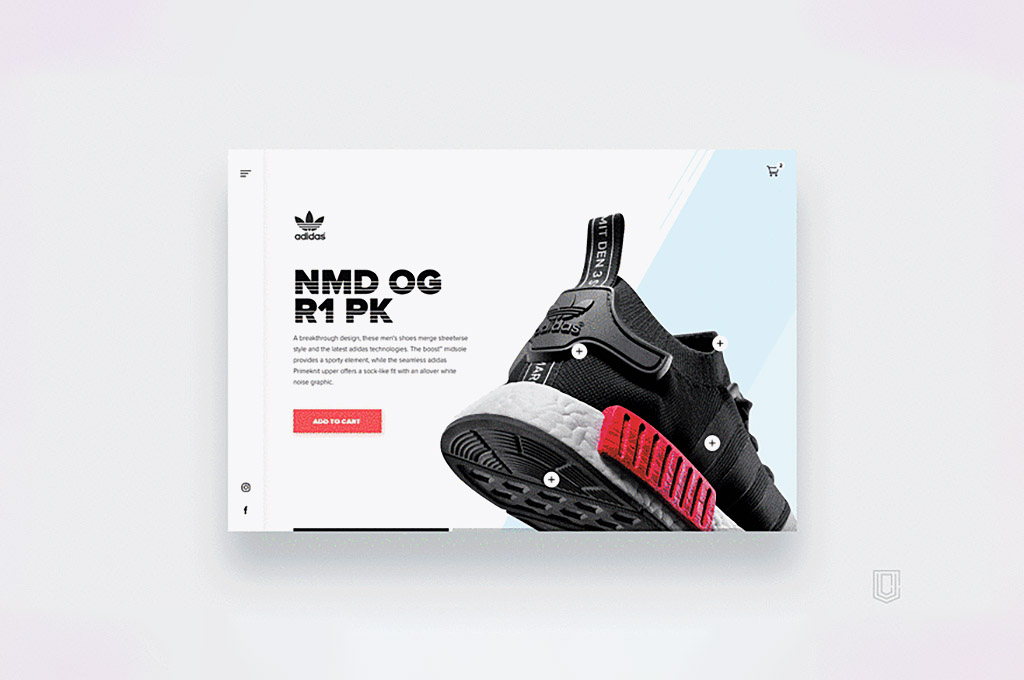 Introduction to UI design
This course is for anyone interested in creating great visuals for interfaces. The best way to learn something is to practice, so you will try on the role of a UI designer and make an interface of an online store for an e-commerce brand. No previous experience is required, all you need is dedication, curiosity, and a computer. 
You will be guided by experienced coach Christian Vizcarra, honored with quite a collection of awards from Awwwards, Behance, and CSS Design. Through this journey of understanding visual, you'll learn the principles of interface design, mindset, and skills to start a career as a UI designer. During the course, you will learn about the construction elements of the user interface, such as color, typography, icons, buttons, etc. And finally, you'll discover how to stay up to date in the industry, though building your own character. 
UI/UX Tools
Which tool is the best for design? That is an age-old question. There are plenty of different tools being used in UX/UI design, which can make a designer feel confused about choosing the most effective and trustworthy ones. The most coherent way to decide is to try them by yourself. Make sure your software fits your specific needs. How big and complex are your projects? Do you need to collaborate on them? Should the chosen tool support compatible integrations? 
All those questions need answers. Because the right tool may influence the process of production, expression, and perception of design and therefore need to be applied skillfully. For instance, it might be not the first choice to edit a complex dashboard with a raster-based design tool, as well as alter a graphics with vector-based one. Opting for a proper tool is a tricky job, but I'm sure you'll manage, whatever you choose, you can always find a course about it.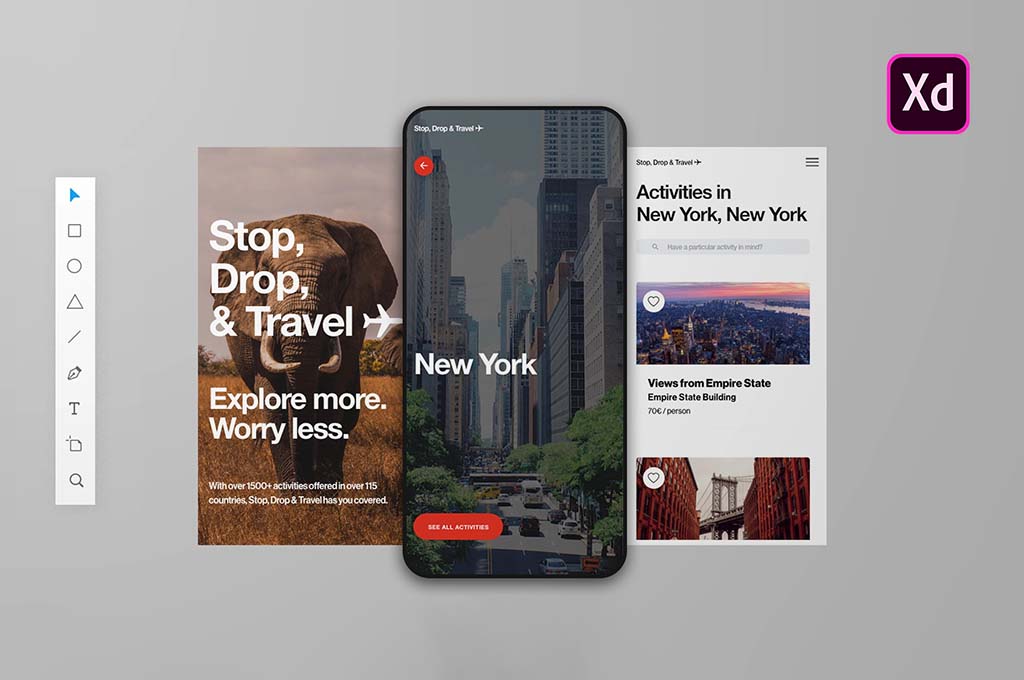 During this basic course, you will get a complete understanding of how to build a website on Adobe XD, one of the leading software for UX/UI design today. It includes 34 pre-recorded lessons from Ethan Parry, the teacher from Barcelona's most reputed design universities. He analyze the entire UX design process, giving an overview of the steps and actions leading to the great design. Together you'll go through the layout of the software's interface, learn how to create components, interactive prototypes, micro-interactions, animations, and test everything that you've created. Finally, Ethan will share his nifty tips and tricks to fasten and improve your work with the help of plugins, extensions, and UI kits. 
A computer with Adobe XD installed will be a must-have technical requirement for this course, while a smartphone with the Adobe XD app installed is highly recommended, but not obligatory. Once you complete this course, you will be equipped with all the necessary knowledge to take on a personal or professional UX design project with confidence and skill. 
No Code & Low Code
Are you looking to broaden your design skillset, and become a more demanded specialist? Then no code and low code platforms are the best choices for you! This development approach does not demand any coding experience to build a fully-functioning website but offers you some visual tools and a graphic interface instead. It's like opening your regular design tool of choice and just building the web page from various elements, but in the end, when you hit the publish button it works. And that's it! All of the coding work has been done for you automatically. After mastering no-code development, you will be able to design a marketing site for any kind of business from scratch and help any brand to stand out online.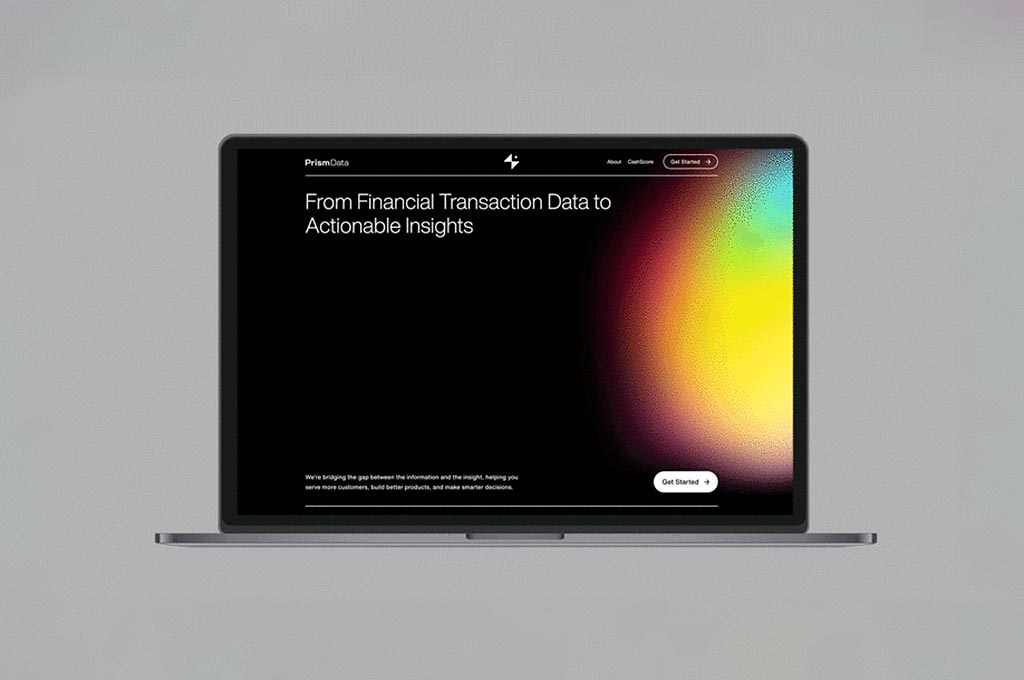 Website Creation with Webflow: Build a Site without Code
In this Webflow course, you will learn how to create fully-functional, professional-looking websites without any coding experience. Your coach in this matter will be Jan Losert – a visual designer and Webflow expert, who helps individuals and companies to strengthen their online presence. You'll explore Webflow's key features, create a style guide, and build the desktop version of your website, along with tablet and mobile responsive versions. In addition to the creative and visual part of the design, you'll discover all the technical stuff connected to full-stack web design like SEO tags, hosting, maintenance, and editing access for the third parties. 
As a course project, you'll build a full-fledged business website in Webflow, which will contribute to your design portfolio a lot. This course is suitable for anyone with an interest in no-code technologies – from designers to digital entrepreneurs who want to build an MVP. No previous experience is required, just a computer and a free Webflow account. There are English, Spanish, Portuguese, German, French, Italian, Polish, and Dutch subtitles featured in this course for your convenience. 
Coding
It is a kinda controversial issue whether designers should code or not. On the one hand, it can help you to understand a developer's perspective, therefore becoming more productive in your work. But on the other hand, the designer's job is to deeply understand users and provide the most efficient solution for their needs, so it's better to put maximum effort into your own domain. Anyways, it's good to have at least a mere understanding of the coding. All the more so, today being a multi-skilled designer is a great advantage. Designers would benefit greatly from acquiring some basic knowledge of front-end coding, which includes HTML, CSS, and JavaScript. And you would be surprised by how easy it is to learn that triad of foundational technologies of the internet.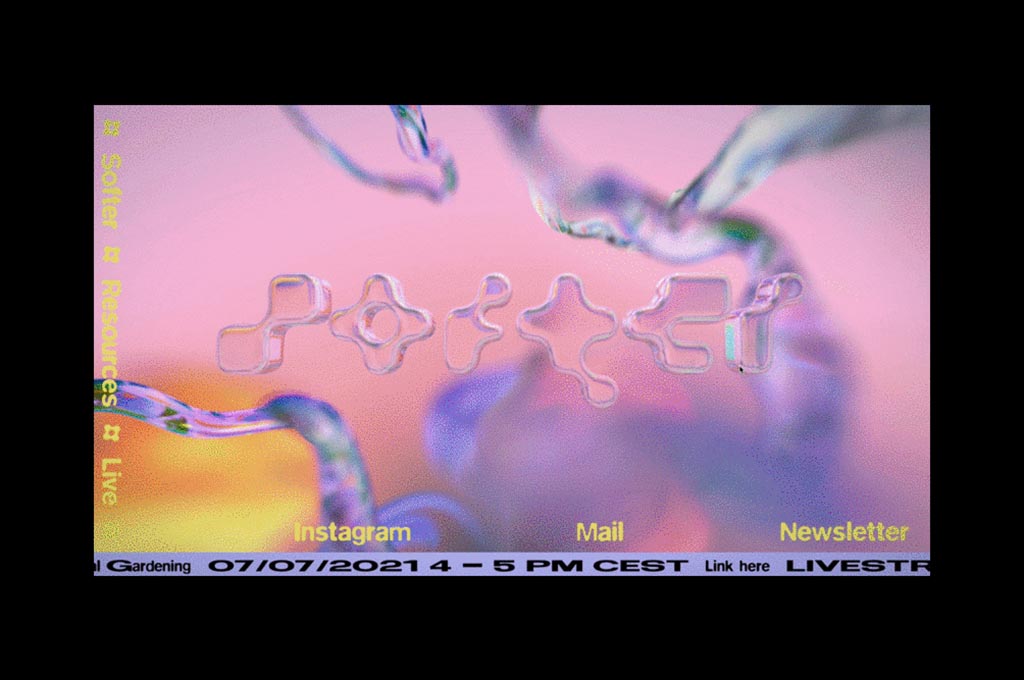 Creative Web Design: Planning and Coding from Scratch
Today, many businesses go digital, therefore they need websites. Knowing how to both design and code makes you twice as demanded in the labor market. In this course, you will learn how to plan and code an engaging website from scratch using HTML, CSS, and JavaScript. It is suitable for complete novices, although any coding experience will give you a head start. To make your education efficient, you'll need free accounts of Atom and Figma services, and of course, an internet connection. 
Your teachers will be Rifke Sadleir and Dan Baragwanath, the founders of the creative programming agency DXR Zone. Under their guidance, you'll get a complete walkthrough of planning, designing, formatting, launching, and testing your very own website. Your teachers will share some nifty tips and tricks on how to facilitate the process of coding, useful troubleshooting, and debugging solutions for your works, as well. At the end of the course, you'll get a full-fledged website and a solid understanding of the world of coding websites.