The Designest may receive compensation from companies, products, and services featured in this publication. For more details, please refer to our Affiliate Disclosure page.
This free effect will make you feel so nostalgic! There is no way you can escape the throwback to the late 90s or early 2000s, when the masses flooded graphic editors and started exploring their potential. Can you remember that? There were the first experiments with bad print, which now transformed into full-fledged add-ons used by designers in order to achieve a retro look.

Unlimited downloads of 11+ million creative assets. From just $16.50/month.
Grainy, retro, and pixelized — here are the three major components that characterize this free photo effect. And can you see how winning and versatile this combination is? Using a single tool, you can instantly obtain various types of graphics: from nostalgic newspaper print to rough paper copies and oversimplified monochrome imagery. All in vertical format, just for the record!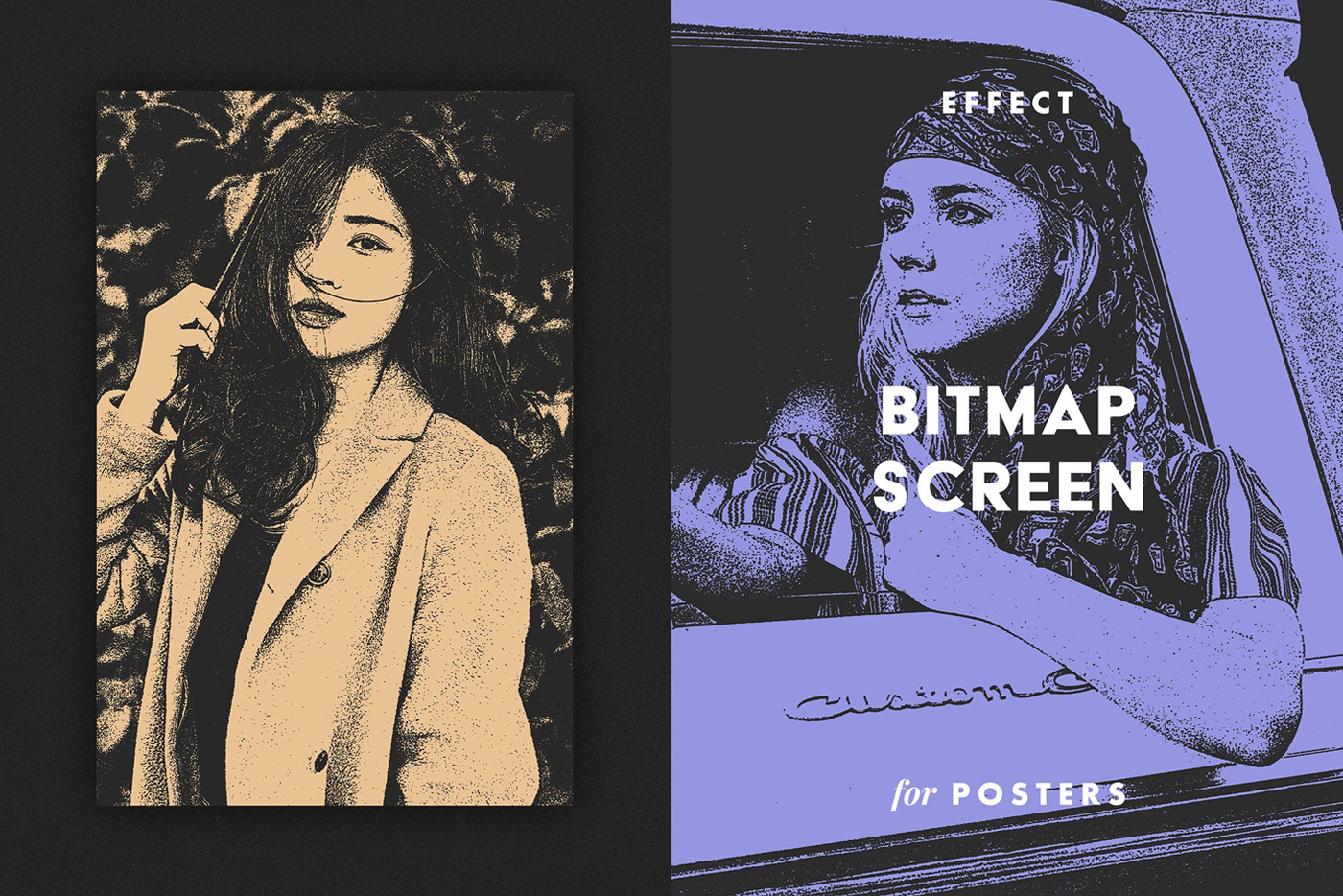 This photo effect will rejoice you not just visually but technically too! Created by a team of professionals, it comes and a high-quality PSD with neatly organized layers. At your disposal, you'll have 5 color filters (white, pink, yellow, turquoise, purple, and orange) to come as a backing to the focal element you'll have printed in grainy black. Choose the one that expresses the intended message — or simply the one that you find most appealing.
You can use this effect for any vertical prints intended to convey a retro/tech vibe. T-shirts, hoodies, stationery, posters, stickers, logos, labels, website design, packaging, and branding — you have the add-on, and you choose where and how to use it! In order to spare you from all possible barriers, we've added a help file to guide you through customization whenever you need it.
High-quality PSD file;
3000×4500 px, 300 dpi;
5 color filters;
Help file.