Fonts and Their Attributes
Believe it or not, there is actual science behind fonts and many studies shed light on how different fonts make you feel differently. So, it's really important that you pick fonts that speak the same language as your brand and also evoke the right emotion in your customers.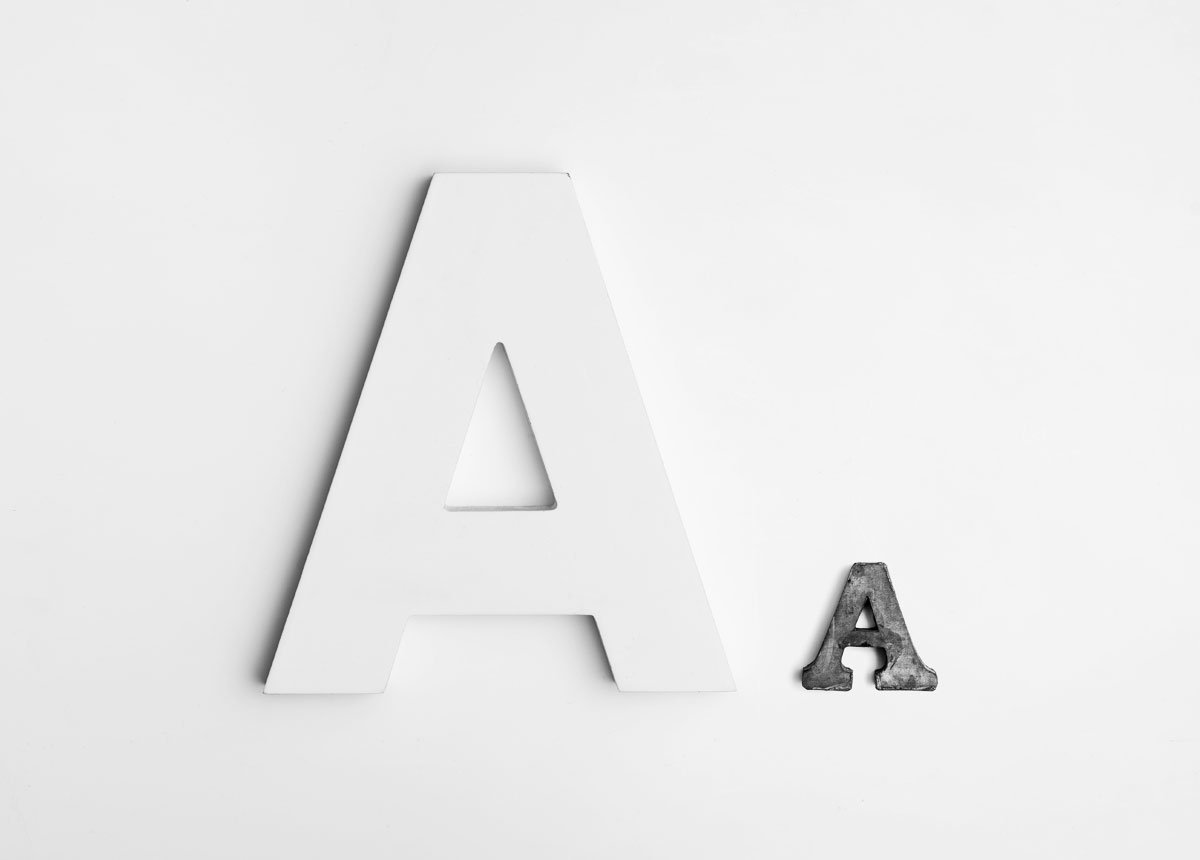 Today, there are so many fonts you can use in your logo, and these are available in all the popular categories like vintage, modern, minimalistic, handwritten, etc. However, for the sake of understanding, we will discuss some of the traditional fonts:
Serif fonts are highly popular across the world as these were designed to make lettering look smoother which helps with legibility. They are used in logos for brands that want to establish feelings of heritage and class. They are also attributed to qualities like admiration and reliance.
Major brands that use Serif-based logos — GUCCI, Prada, TIME, The New York Times.
As the name suggests, Sans Serif fonts are fonts "sans" serifs. In other words, they don't have slight projections that finish off strokes of the letters.
Sans serif fonts are used by brands that want to bring clarity to their logos and are mainly in the following industries- technology, fashion, and automobile. Due to their popularity, you can find a huge variety on the Internet. For instance, Basier Mono is a modern sans serif font that is available in two variants- Square and Circle and can be used for all kinds of logotypes.
Major brands that use Serif-based logos — Microsoft, Jeep, CHANEL, etc.
If you want a fancy and graceful font, then script fonts are for you. They are best for reflecting characteristics like creativity and femininity as they appear hand-written. They also tend to show a "human touch" which can help a number of brands that want to base their identities on the same feeling.
Major brands that use Serif-based logos — Kellog's, Coca-Cola, Virgin, etc.
A good company logo has the right color palette and a unique icon. However, the font also has a huge role to play in the same as it gives the design a personality and also reflects the ideas and mission that the company stands for.
The following are some of the reasons why typography matters a lot in logo design:
One of the principles of effective logo design is memorability, and a good font helps in that by attracting the target demographic. Think about a brand like Coca-Cola. The typography of its logo is so interesting and unique, that it can be identified anywhere just by the font alone.
As mentioned earlier, different fonts carry different emotions. So, when you choose the right font, then you can let the target demographic know what you are all about. Here, emotions can be courage, passion, care, love, etc.
Many companies create some of the best logos but then ruin the designs by picking sloppy typography. When you want to establish your brand as a leader in the industry, then everything has to be perfect, including the logo font.
Your logo's typography is a lot more important than you think. Since going with wrong branding is highly damaging to business reputation and rebranding is also an expensive affair, it's best that you design the logo carefully and learn the fundamentals of colors and fonts to ensure that the end result is top-notch. Good luck!